Béchamel sauce is a basic white sauce made by whisking hot milk into a roux made of flour and butter. It's one of the easier sauces to make, and it's also easy to make too much. Thankfully, it's versatile and can be used in a variety of delicious dishes.
If you're stuck with leftover béchamel sauce then keep reading, we've got some great ideas so that nothing goes to waste.

Table of Contents
What to do with leftover béchamel sauce?
1. Macaroni cheese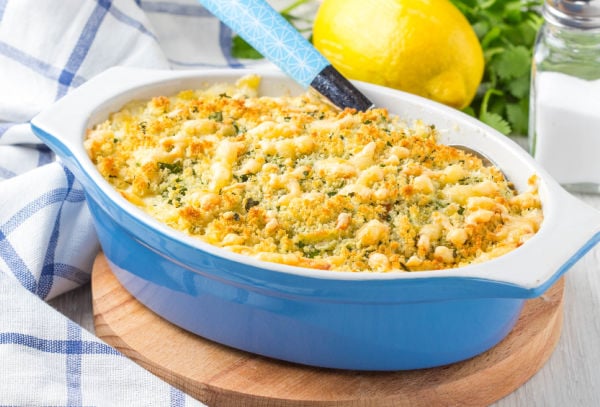 Pour that leftover sauce into a pot then add a large handful of grated cheese like cheddar or fontina. After melting, stir in cooked macaroni pasta and sprinkle in a little nutmeg or mustard powder. Once baked in the oven with breadcrumbs, the result will be a cheese sauce pasta that is superior in every way to the store-bought packs.
2. Fish pie
A humble fish pie is creamy, flavorsome, and perfect comfort food during winter. Béchamel sauce is mixed into fried vegetables like leek, carrot, celery, onions, and corn. The creamy mixture can then be scooped into a casserole dish, before being topped with creamy mash. The final touch is to layer with grated cheese and bake until golden brown.
You can check out our recipe for fish pie to get all the steps. We used canned tuna fish, but you can also use fresh haddock, salmon, mussels, or red snapper.
Related recipe: How to make potato and leek soup.
3. Moussaka
The Greeks got it right when they invented moussaka. It layers rich tomato meat sauce between layers of eggplant before topping with béchamel. People love this dish thanks to the combination of creamy sauce and meat.
4. Mornay sauce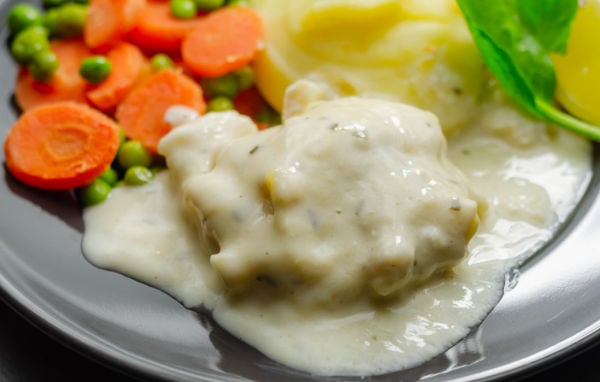 If you've got loads of leftover white sauce and want to add more flavor, then mornay is a quick and easy option. A handful of grated gruyere melted into the sauce in a pot is all you need to create a lovely sauce for pouring over vegetables or fish. Cauliflower cheese is one of the great side dishes that uses Mornay.
Other excellent cheeses for mornay include parmesan, compte, taleggio, or oka.
5. Croque madame
Would you like something a little fancier than your regular sub? We recommend you try a Croque Madame. It's a mouth-watering grilled sandwich that includes ham, cheese, and béchamel sauce, topped with an egg. This is a French meal you need to try at least once in your life.
You may also want to check out our article explaining the difference between a Croque Madame and Croque Monsieur.
6. Cheese soufflés
Soufflés are another French dish that's light, fluffy, and hard to stop at one. Béchamel sauce is combined with cheese and whipped egg whites to create an airy appetizer that is usually served in a ramekin.
You can get our recipe for cheese souffles here.
7. Cream Sauce
Making a cream sauce is just as easy as making a mornay. Heat the leftover béchamel sauce in a pot then remove from heat and whisk in heavy cream. Add a handful of chopped parsley or chives for extra color and flavor then season.
Top vegetables or white fish like barramundi or hake with this creamy silky-looking sauce.
8. Lasagna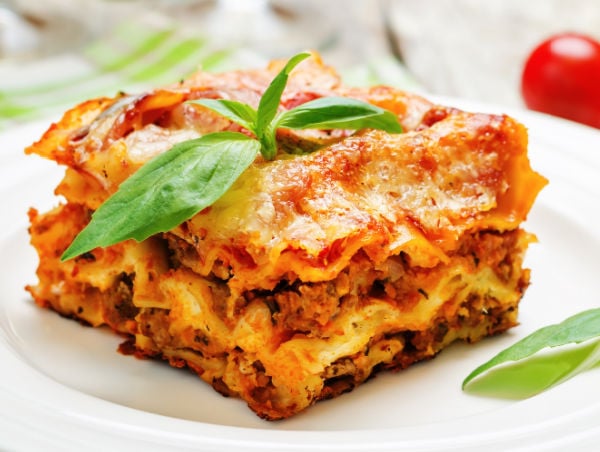 Lasagna, or lasagne, is the Italian version of moussaka. Layers of meat in tomato sauce are combined with layers of white sauce and pasta sheets. If you decide to make your own tomato sauce, check out our guide to thickening tomato sauce because no-one wants runny sauce in their lasagna.
9. Nantua Sauce
Nantua is a French town known for its world-famous crayfish. It's also the name for an indulgent sauce that combines béchamel sauce with cream and crayfish butter.
Nantua sauce is the perfect match for seafood but you could also pour it over your favorite meat like skirt steak.
10 Chicken pie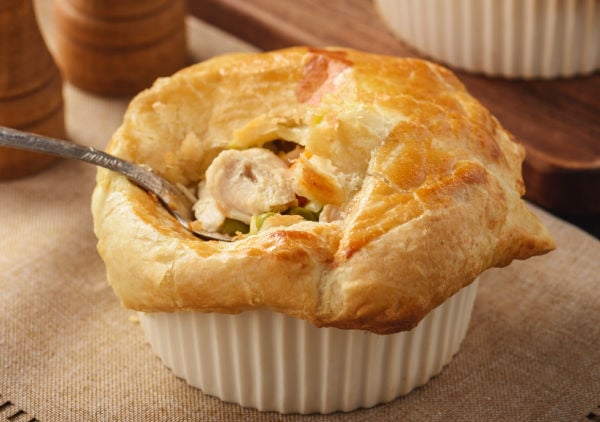 Chicken and creamy white sauce are a moreish combination. The best part is, making a pie is easy. Simply combine the sauce with cooked chicken and your favorite vegetables like peas and corn.
Spoon the filling into a pie tin layered with pastry. Cover the chicken with another layer of pastry and seal the edges before cooking until golden on top.
11. Soups and chowders
A soup or chowder is delicious made using a base of béchamel sauce. You'll want to water it down with stock in a pan before adding your favorite seafood.
12 Scalloped vegetables
A classic scalloped potato dish is easy to whip up on a cold night. Combine white sauce with layers of potato and top with breadcrumbs. Bake for an hour then remove and garnish with chopped parsley.
Potatoes aren't your only choice of vegetable though. You could also use sweet potato, zucchini, carrots, ube or taro.
Commonly asked questions
How do I store béchamel sauce?
Béchamel sauce can be stored in the refrigerator for up to five days. To revive your sauce, simply heat it gently in a saucepan before use.
Can you freeze béchamel sauce?
Béchamel sauce is suitable for freezing in an airtight container or portion-controlled zip-lock bags for up to 6 months. It is best to label your frozen sauce with the date to avoid confusion about whether the sauce is still okay. The sauce can be defrosted in the fridge or gently heated in a pan.
Is béchamel sauce the same as Alfredo sauce?
Although they're both made with dairy, Alfredo is an Italian sauce made by reducing thickened cream and adding parmesan cheese. Béchamel is a French sauce that thickens milk with a roux using common ingredients like butter and all-purpose flour.
Related reading:
Hollandaise vs. mayonnaise - how do they differ?
What is the difference between tartar and remoulade sauces?
What are the best uses for leftover braising liquid?
Summing up
There are plenty of ways to use up leftover béchamel sauce, so you don't have to waste it. Although we've provided a decent selection of recipes, you can also freeze it next time you've got too much.
You may also want to check out our ultimate guide to homemade sauces. It reveals everything you need to know about making a wide variety of sauces at home.