Fish sauce is a condiment used to deliver that "umami" flavor. It boosts sauces, marinades, stir-fries, salad dressings, pasta, roast chicken, and broths. As a staple ingredient in southeastern Asian cuisines, most people turn to fish sauce for a punch of deliciousness.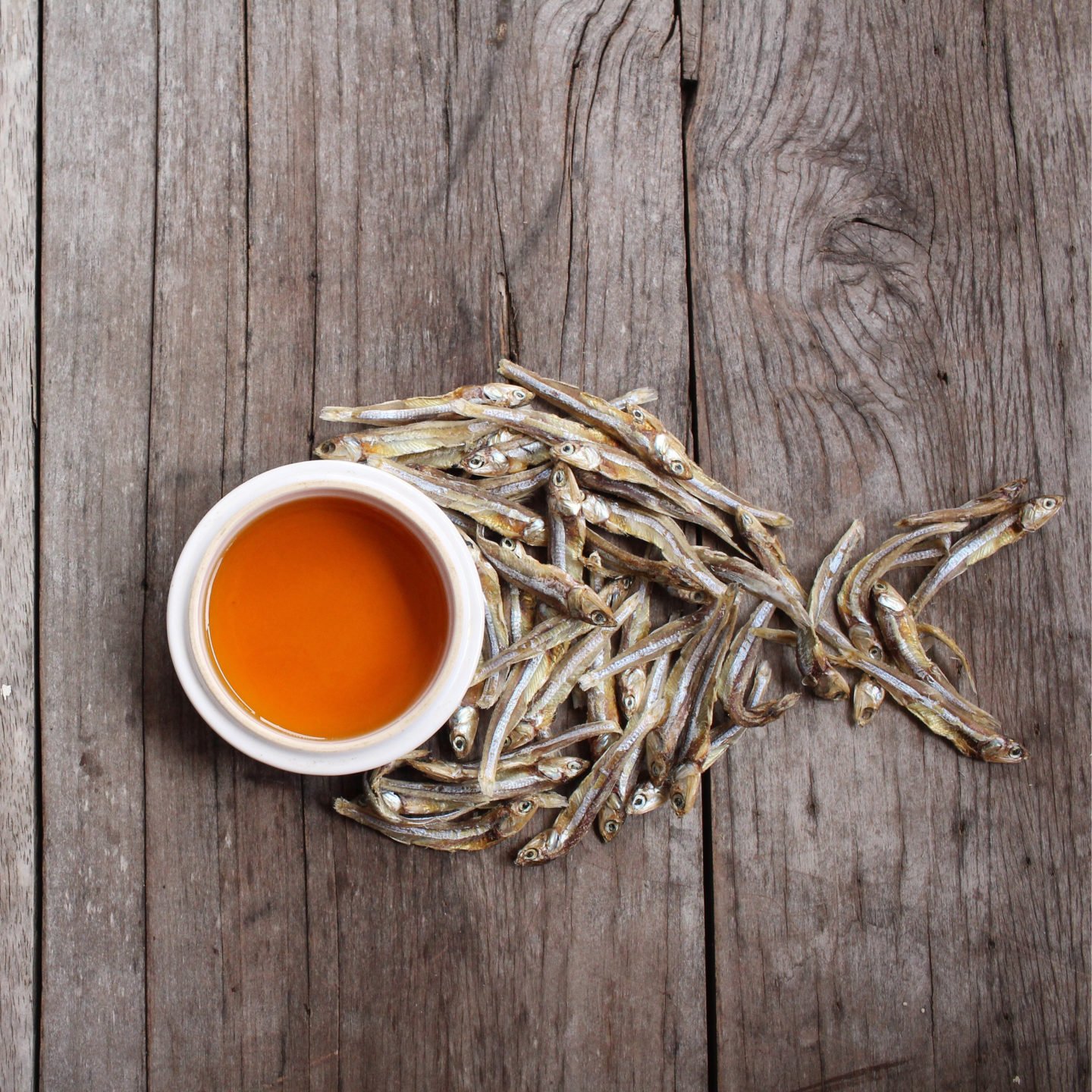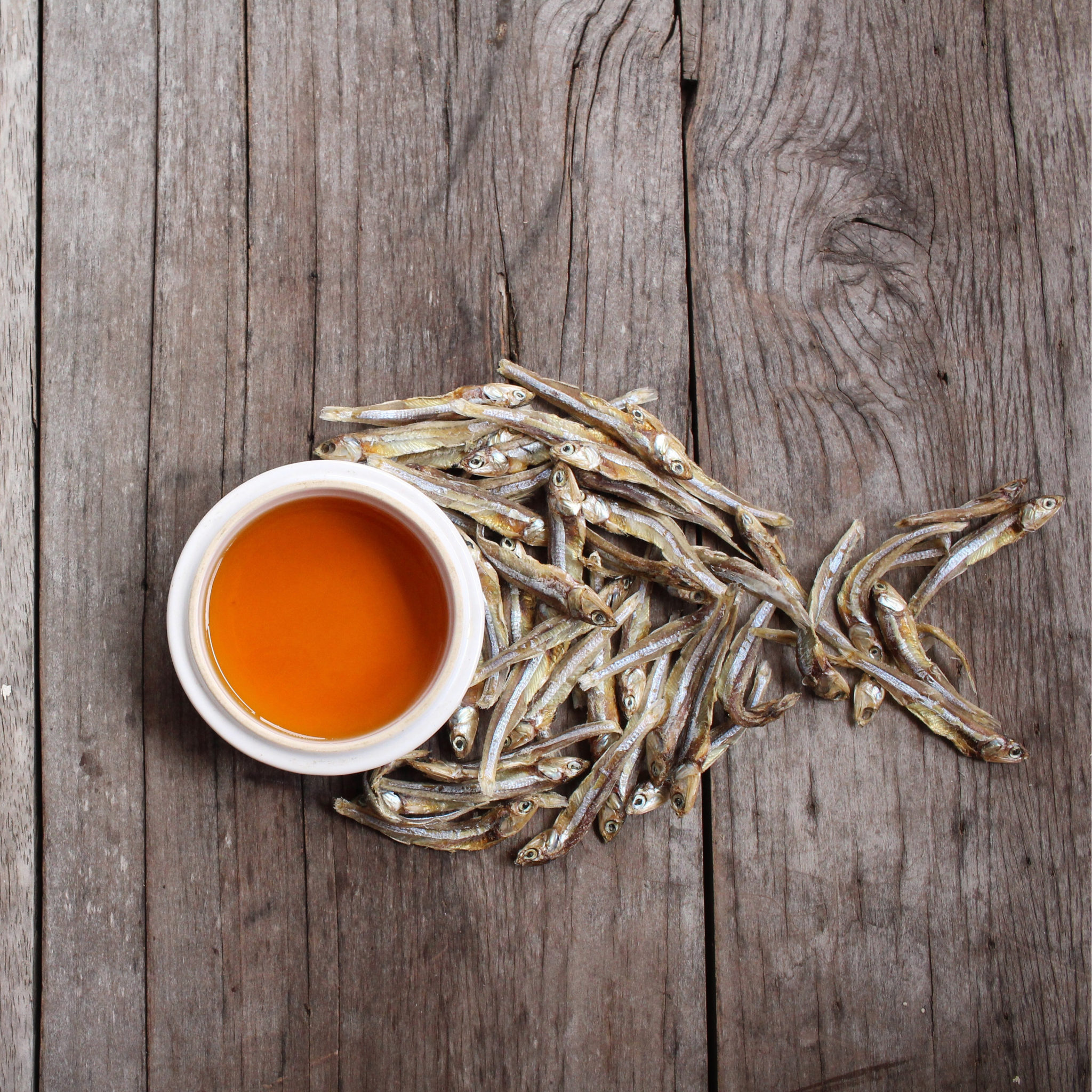 Despite this umami kick, why is there a need to use fish sauce substitutes? Fish sauces are not suitable for vegans and vegetarians, those on a low sodium diet, and those allergic to shellfish.
The fish sauce substitutes are soy sauce, oyster sauce, tamari sauce, vegan fish sauce, Worcestershire sauce, seaweed, hoisin sauce, coconut aminos, anchovies, and fish broth. All of these differ in taste, texture, and nutritional content. Learn what suits you best in this article.
Table of Contents
Best Substitutes for Fish Sauce
1) Soy Sauce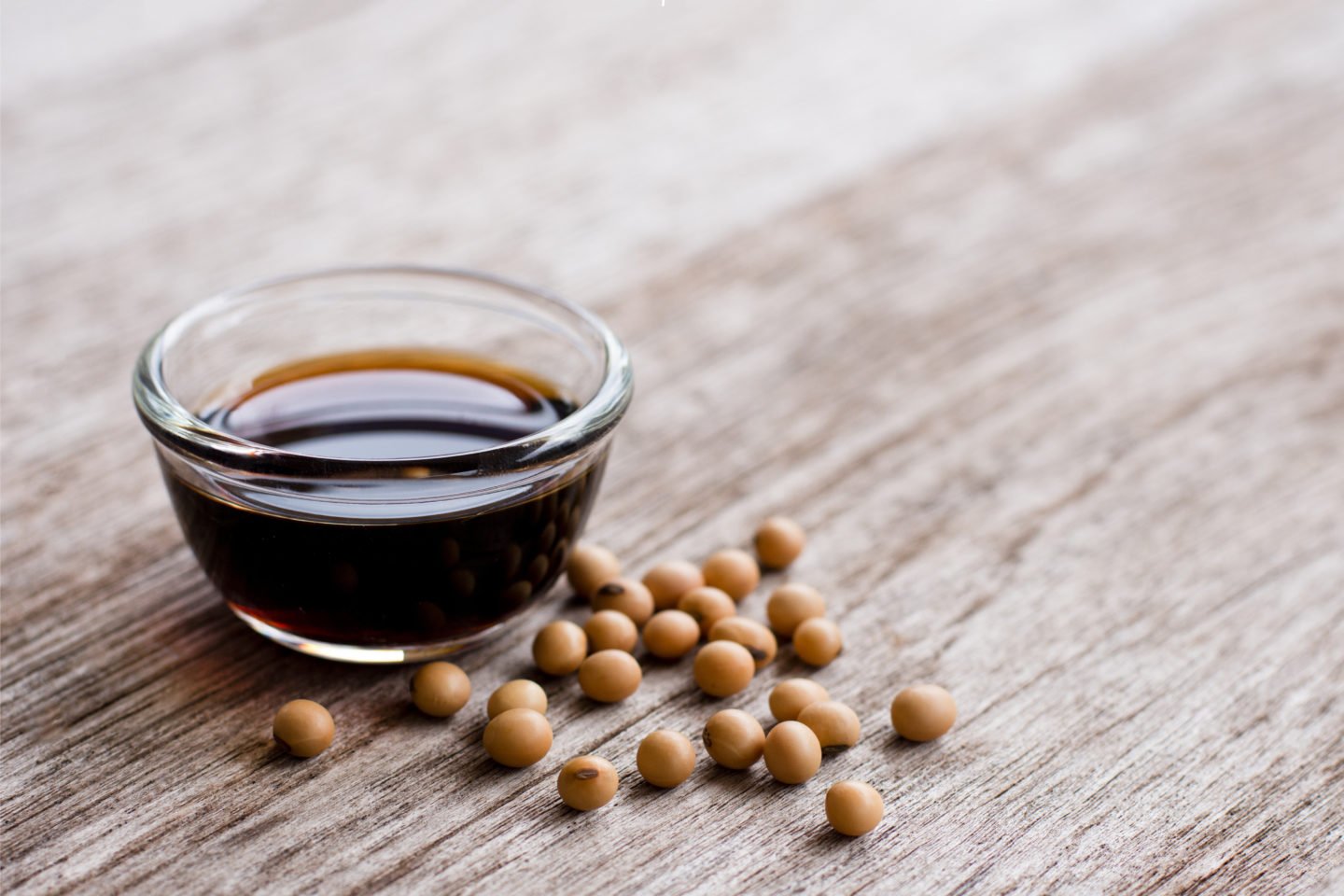 Soy sauce is the best fish sauce substitute, and it's also the easiest to come by. This substitute is also suitable for vegans, as long as you keep anchovies out of the equation. You may use soy sauce in both cold and cooked recipes.
Soy sauce comes in various flavors, including dark soy sauce, light soy sauce, Tamari, Shiro, and Saishikomi. The most excellent addition to your cooking is dark soy sauce, which is older, thicker, and sweeter. However, it might be too salty, so you should reduce the amount of salt you add to certain dishes. On the other hand, light soy sauce is lighter, thinner, and saltier than regular soy sauce, so it's best used as a dipping sauce.
According to the USDA, one tablespoon of regular soy sauce has:
10.8 calories
1 gram of carbohydrates
1.89 grams of protein
0.018 grams of fat
1,010 milligrams of sodium
Soy sauce may have some digestive benefits because of the oligosaccharides produced during fermentation. However, soy sauce has a high sodium content, providing 50% of the daily requirement for sodium. Thus, persons with hypertension, renal, or cardiac problems must limit their intake.
You can also mix soy sauce with vinegar or minced anchovies, depending on your preference for the fish sauce taste. Another option is to make a broth using mushrooms and soy sauce.
Mushroom and Soy Sauce
If you don't have any of the alternatives for fish sauce, you may try using mushroom broth with soy sauce to enhance the flavor of your cuisine. Mix 3-4 cups plain water, ¼ to ½ pound shiitake mushrooms, and 3-4 teaspoons of regular or low sodium soy sauce. If you require a larger quantity, stick to the proportions. Simmer for 15 minutes, or until the broth has reduced by half, then set aside 10 minutes before straining into a bowl.
It can be used as a 2:1 replacement for fish sauce. Refrigerate or freeze the remaining broth in an airtight container for up to a week or several months.
Minced Anchovy and Soy Sauce
Anchovies, the little fish used to produce fish sauce, are also a suitable replacement. You must finely dice a few anchovies and toss them into a curry or stir fry. This adds a salty umami flavor but leaves out the component that fish sauce brings to the table. To make this substitution, start with one anchovy fillet per tablespoon of fish sauce and adjust to taste.
This mixture can be used as a 1:1 replacement for fish sauce.
Vinegar, A Pinch Of Salt and Soy Sauce
Soy sauce is sweet and umami-rich, but it lacks the pucker needed to be a viable fish sauce alternative. Try combining equal parts soy sauce and vinegar, whether white, cider, wine, champagne, or rice vinegar, with a little salt. Then, use the mixture as you would fish sauce.
2) Tamari Sauce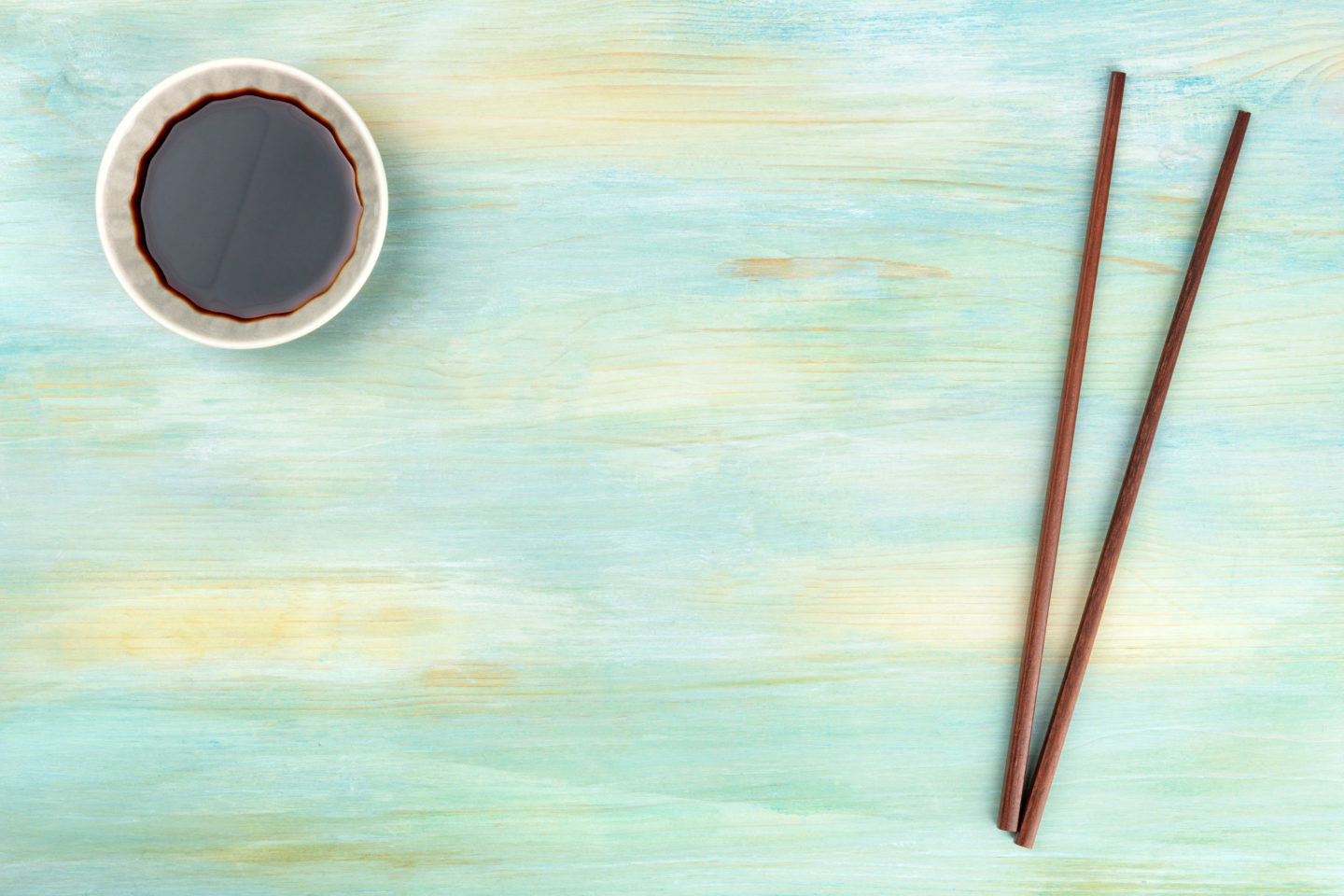 Tamari is a type of Japanese soy sauce alternative that you can use instead of fish sauce. It is an excellent alternative to fish sauce because of its salty flavor. However, this soy sauce version contains miso paste and has a more pungent taste.
If you prefer the taste of tamari, use it in a 1:1 ratio as fish sauce. If you wish to tone down the intensity of the flavor, substitute half a cup of tamari for one cup of fish sauce and add water to achieve the desired texture.
3) Oyster Sauce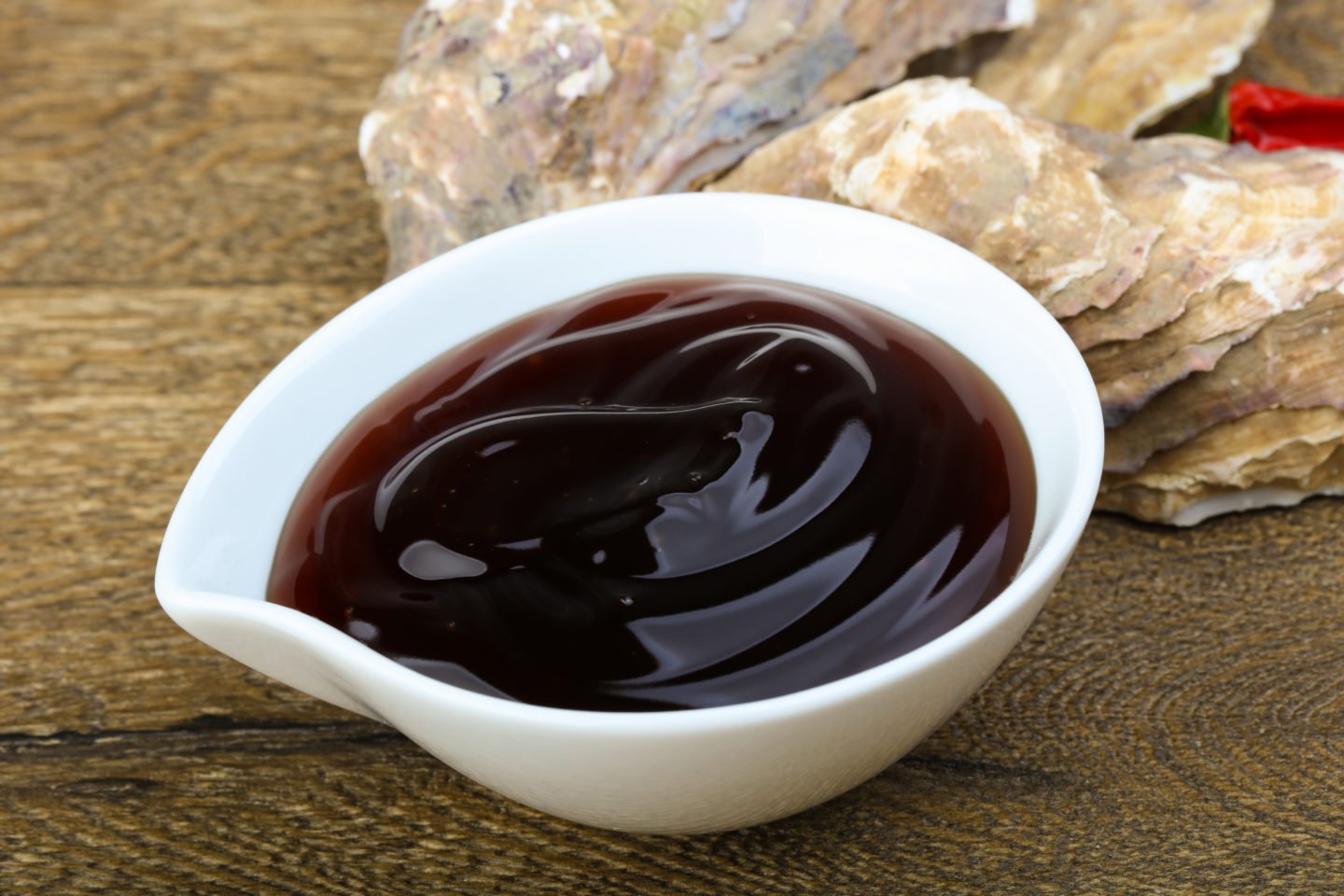 Oyster sauce, a famous Cantonese sauce, is a thick, glossy sauce created from oyster liquids that have been caramelized with salt and sugar and thickened with cornstarch.
Because it contains a seafood element, oyster sauce is the most similar to fish sauce. Oyster sauce is subtler in odor, has a sweet and salty flavor, appears dark brown and opaque, and is thicker in consistency than fish sauce.
According to the USDA, a tablespoon of oyster sauce has:
9.18 calories
1.96 g of carbohydrates
0.243 g of protein
0.045 g of fat
491 mg of sodium
Oyster sauce is a low-calorie fish sauce substitute, making it an excellent choice for anyone looking to add a lot of flavor to their food while staying within their calorie limits. However, it has sugar, whereas fish sauce doesn't have any. Oyster sauce is also not suited for vegans, vegetarians, or persons with shellfish allergies.
When comparing oyster sauce to other options, one should note that it is not as high in vitamins, minerals, or other vital nutrients like protein and fiber. Oyster sauce has a lower salt content than soy sauce but nearly double the number of sugars or carbohydrates.
You may substitute fish sauce with oyster sauce at a 1:1 ratio.
4) Worcestershire Sauce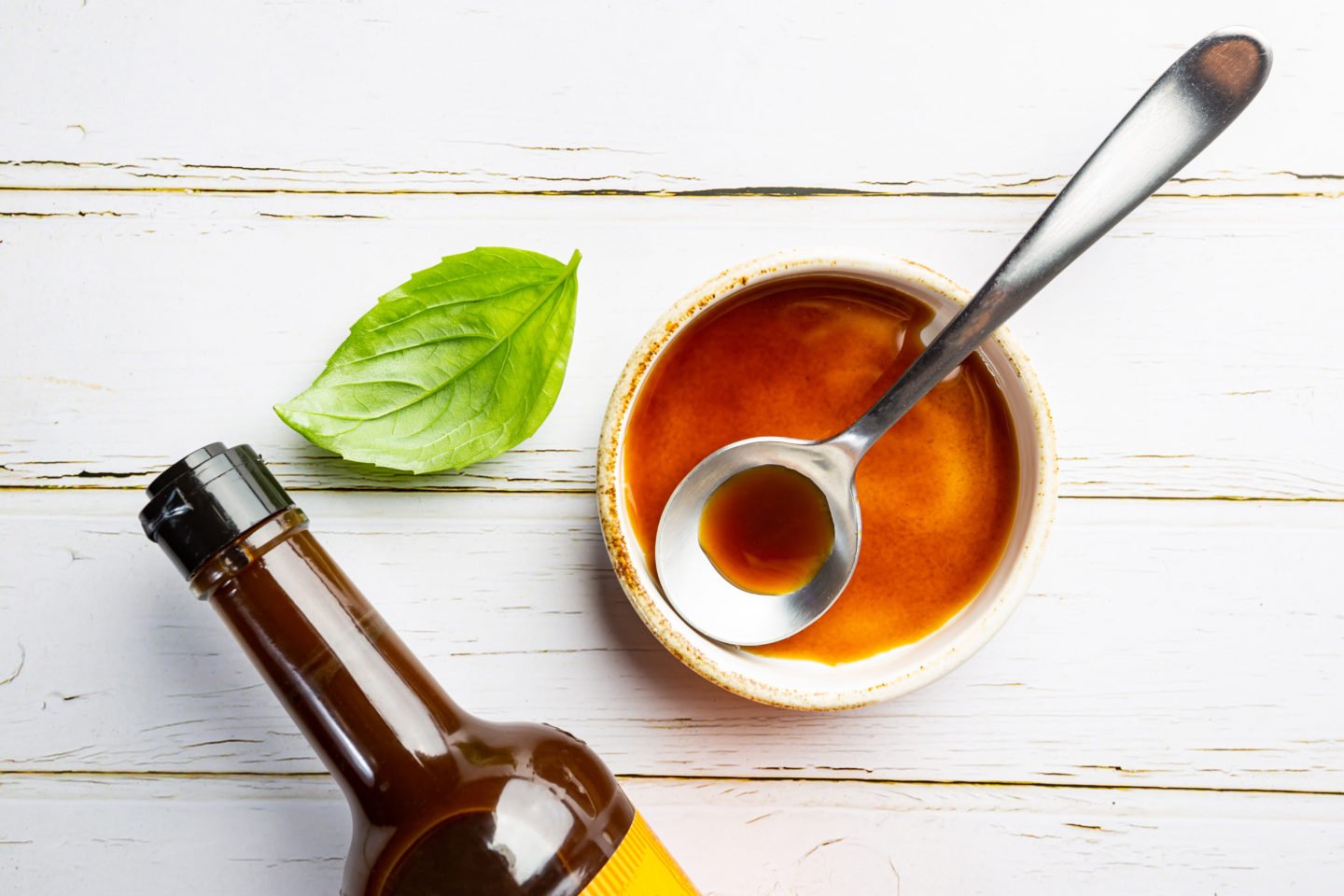 Worcestershire sauce is popular in England and the surrounding nations. It has a strong flavor made with anchovies, molasses, tamarind, vinegar, cloves, onion, and other flavors.
Because both sauces are made with anchovies and aged for up to 18 months, they have a similar umami flavor, making them worthy of substituting each other.
Worcestershire sauce differs from fish sauce in flavor and texture. Though fish sauce has a more intense flavor, Worcestershire sauce is sweeter and often contains onions and garlic. It's also worth noting that it's slightly thicker than fish sauce, but you can still use it in the same proportions. Also, compared to fish sauce, this sauce has considerably lower sodium at 65 mg per 5mL.
According to the USDA, one tablespoon of Worcestershire sauce has:
12.3 calories
3.07 g of carbohydrates
208 mg of sodium
0 g of fat
0 g of protein
Because Worcestershire sauce is fat-free, it's a good choice for anyone trying to cut down on their dietary fat intake. Vegan and vegetarian versions of the sauce are also available. However, this sauce includes no protein or fiber and has low nutritional content.
When substituting fish sauce for Worcestershire sauce, use the same amounts as the original sauce at a 1:1 ratio.
5) Hoisin Sauce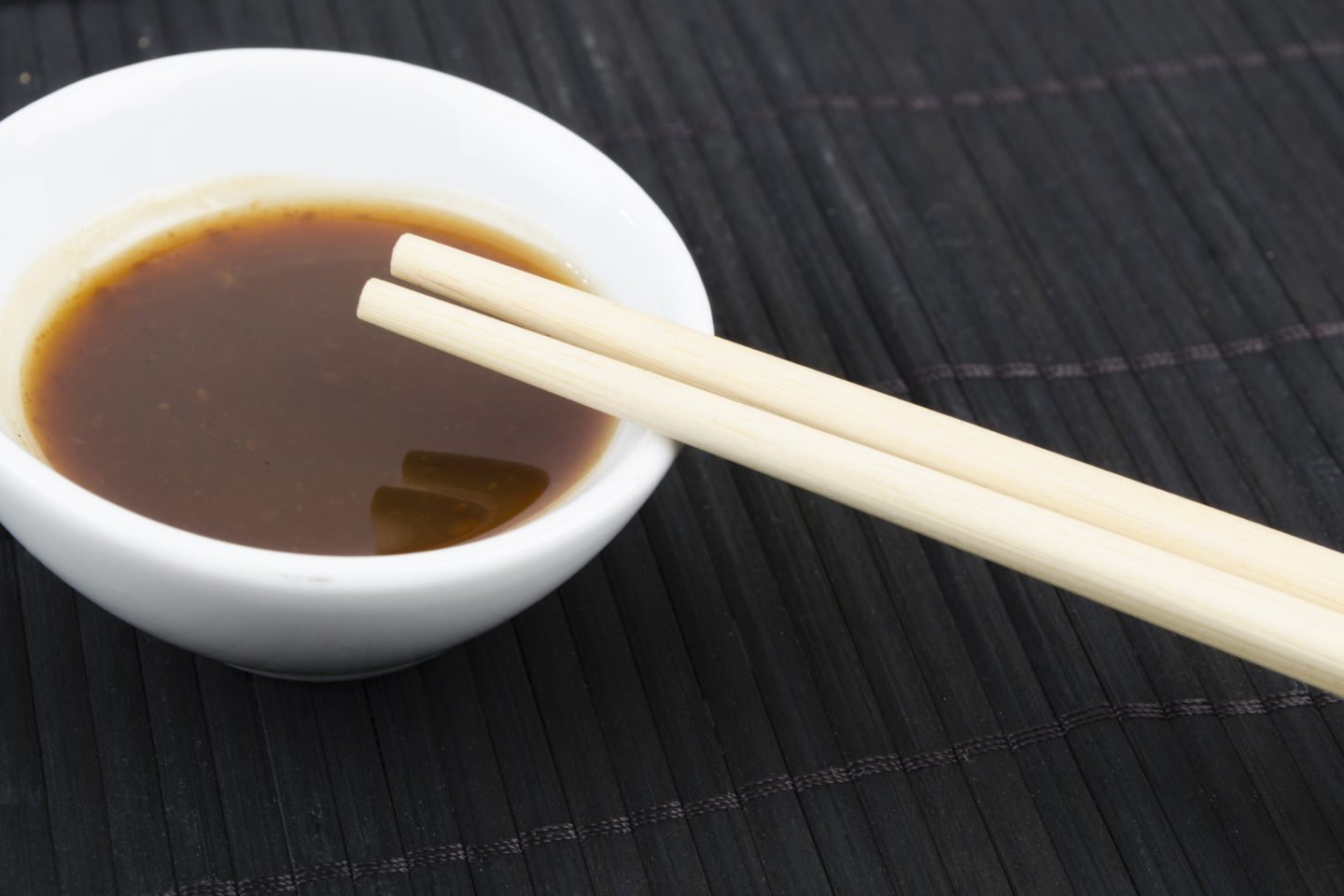 Hoisin sauce is made from fermented soybeans along with rice vinegar, sesame seeds, salt, garlic, and other ingredients depending on the manufacturer. It combines the fermented qualities of fish sauce with the saltiness of soy sauce.
Hoisin sauce has a sweet and salty flavor, but it also has a hint of a barbecue flavor. In fact, some may find its taste similar to American-style barbecue sauce because of its slightly sweet flavor. It's a thick sauce frequently used as a glaze or dip with a unique taste as it contains sesame seeds.
According to the USDA, one tablespoon of hoisin sauce has:
15 calories
3 g of carbohydrates
160 mg of sodium
0 g of fat
0 g of protein
Use the same amount for salad dressings, stews, soups, and stir-fries. If this doesn't suit your taste buds, combine hoisin sauce and soy sauce in a 1:1 ratio. This helps to balance out the sweetness of the hoisin sauce. Then, in equal parts, replace fish sauce with the mixture.
6) Seaweed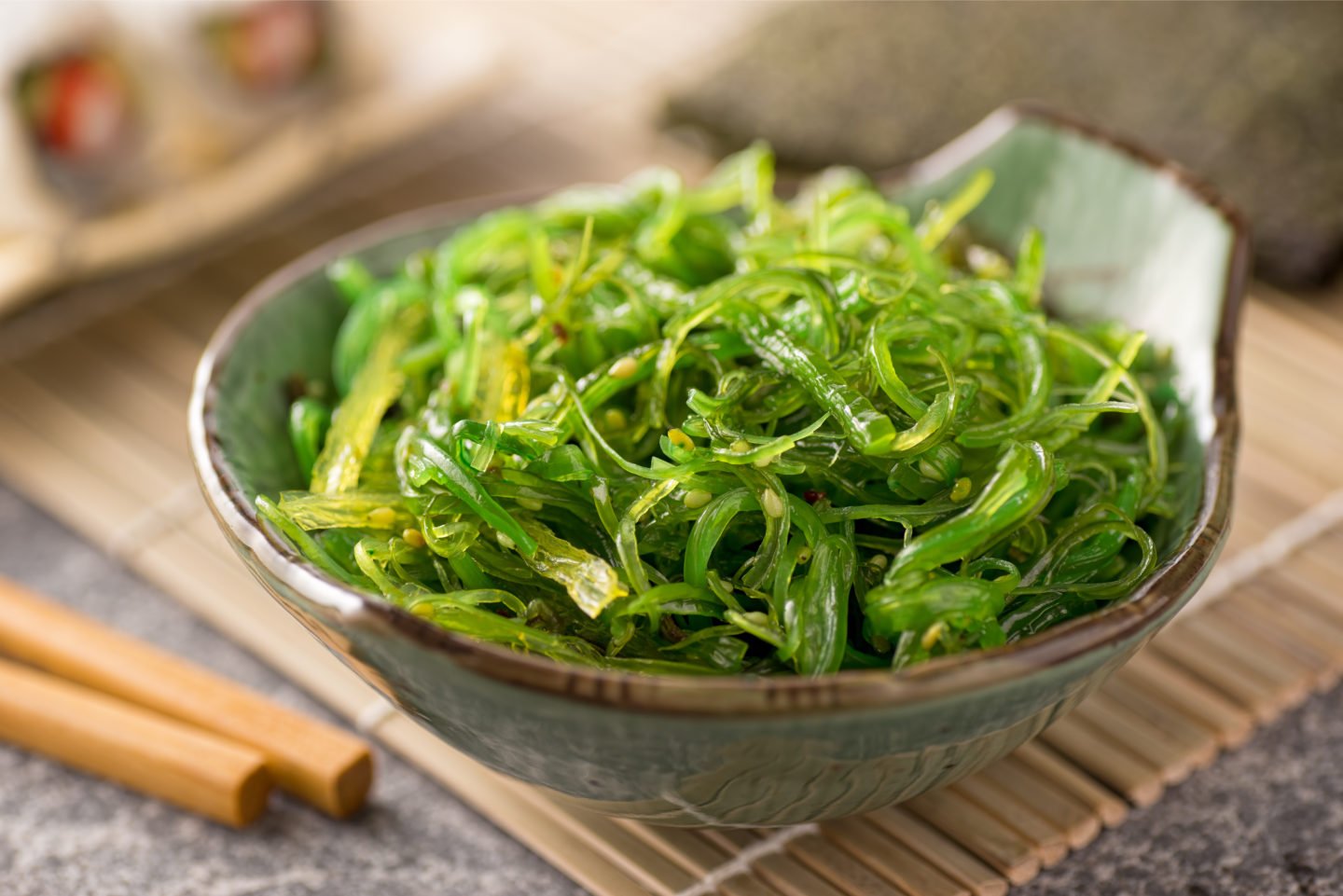 Yes, seaweed can also replace fish sauce. Seaweeds consist of plants and algae that grow in water. It is nutrient-dense and abundant in the amino acid glutamate, contributing to its distinct umami flavor.
Nori and kombu variants such as rausu, ma, rishiri, hidaka, and naga have high glutamate levels. On the other hand, wakame seaweed has a lower glutamate content and a toned-down umami flavor. This seaweed is also low in calories but rich in iodine, manganese, folate, magnesium, and calcium.
For vegetarian and vegan diets, seaweeds are also a good choice.
Seaweed, either fresh or dried, can be purchased as a substitute for fish sauce. It's used in broths and soups in many Japanese and Korean dishes. Salads, broths, and sauces benefit from fresh seaweed, while dried seaweed can be used in various cuisines.
Dried seaweed
According to the USDA, A 100-g serving of dried seaweed contains:
306 calories
80.9 g of carbohydrates
0.3 g of fat
6.21 g of protein
102 mg of sodium
7.7 g of fiber
Due to its high carbohydrate content, dried seaweed has the highest calorie count of all fish sauce replacements. Despite its high-calorie content, it provides health benefits that other fish sauce replacements do not. It has a lot of fiber and minerals like folate, potassium, and magnesium. It also contains the most significant amount of protein necessary for cell growth and development.
Fresh seaweed
According to the USDA, A 100-g serving of fresh seaweed contains:
26 calories
6.75 g of carbohydrates
0.03 g of fat
0.5 g of fiber
0.54 g of protein
9 mg of sodium
Compared to dried seaweeds, fresh ones have a lower calorie content. It is not as rich in fiber and has lower folate, potassium, and magnesium levels.
Wakame Powder, Vinegar, and Salt
Wakame powder, the dried and finely crushed derivative of wakame seaweed, closely resembles the flavor of fish sauce. When mixed with vinegar (except balsamic) and a pinch of salt, this substitute will taste quite close to the original. However, it has a murky dark green color, so it might not go well with dipping sauces or clear broths.
7) Coconut Aminos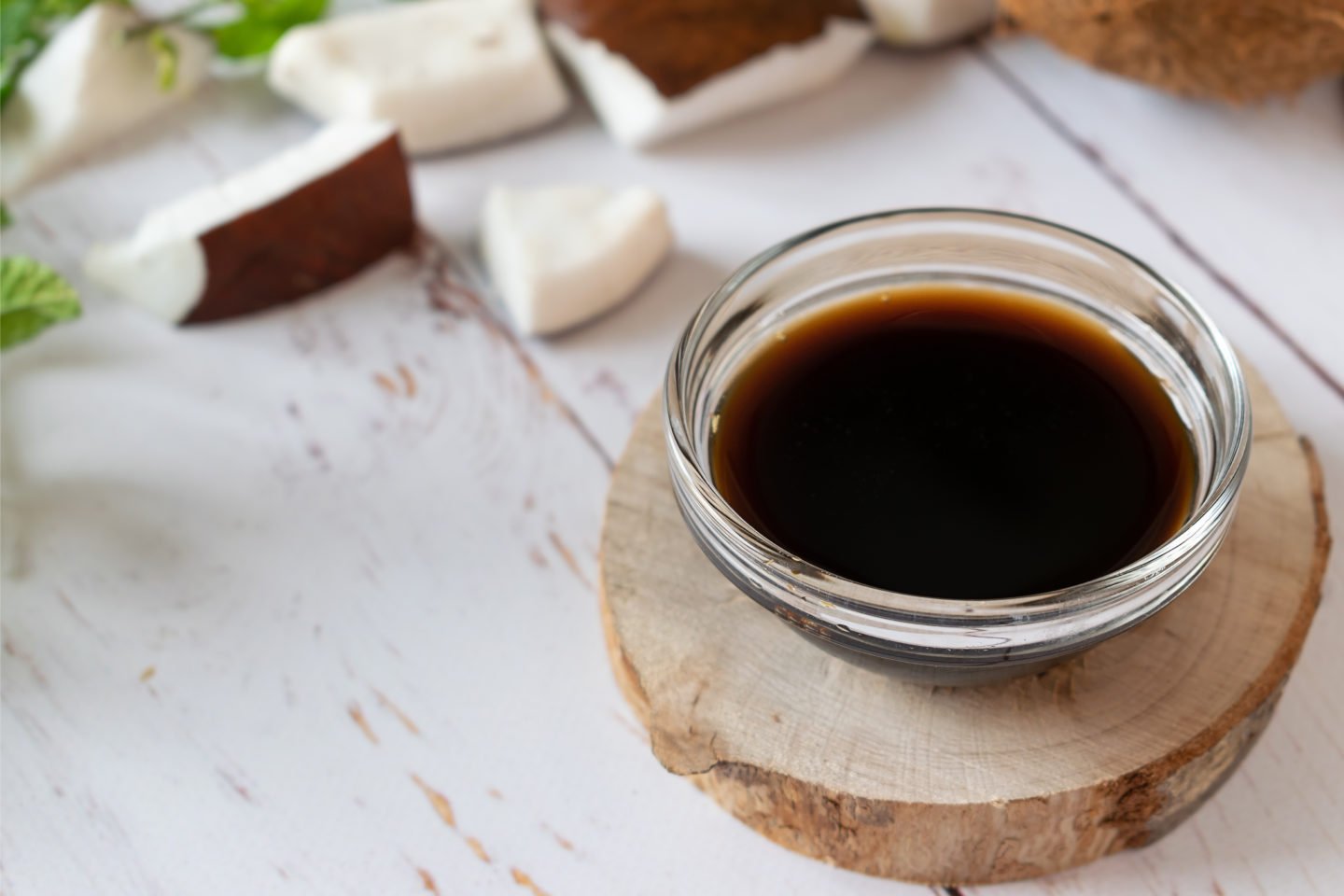 Coconut aminos is made from coconut palm sap. It has a salty, sweet, and umami-inflected flavor reminiscent of fish sauce. However, it lacks the underlying saltiness of fish sauce.
According to the USDA, a 5-ml serving of coconut aminos has:
40 calories
2 g of carbohydrates
66 mg of sodium
0.05 g of protein
0 g of fat
Coconut aminos is typically soy and gluten-free, making it a good choice for vegetarians, vegans, and persons who are allergic to soy or wheat.
It also has less salt than other alternatives. Compared to fish sauce, which contains 320–600 mg per teaspoon, this sauce only has 66mg of sodium, making it suitable for people with high blood pressure. This fat-free option may also be helpful for people trying to reduce additional fats in their diet.
However, coconut aminos has very little nutritional value. If you prefer this fermented coconut sap, you may use it in a 1:1 ratio while adding salt according to taste.
8) Vegan Fish Sauce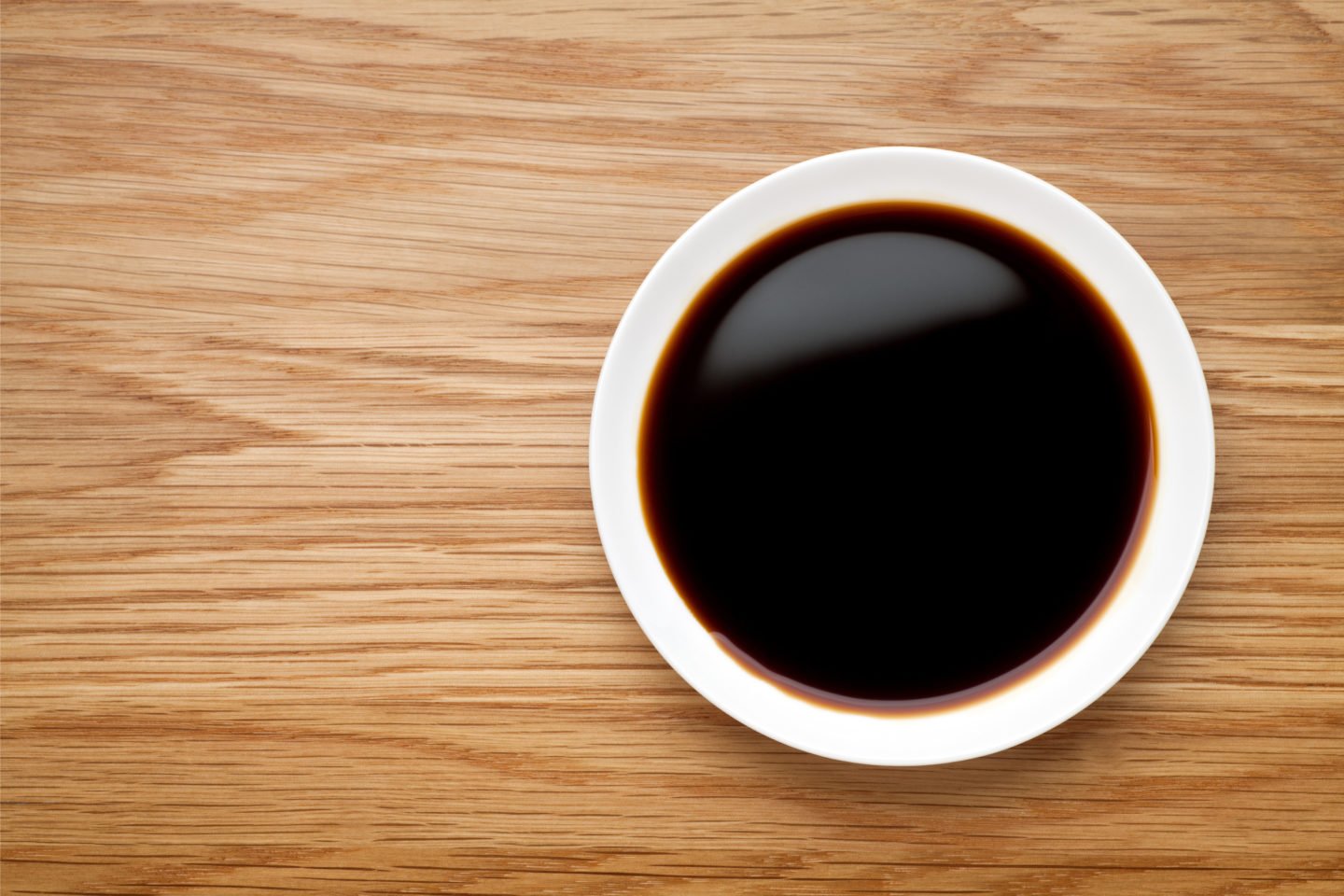 Several vegan fish sauces are commonly used: shiitake mushrooms, liquid aminos, and soy sauce.
Liquid aminos make use of free amino acids isolated from fermented coconut sap or hydrolyzed soybeans and combined with water and salt. Mushrooms also have the amino acids that give them their umami flavor.
According to the USDA, a 15mL serving of vegan fish sauce has:
15 calories
1 g of carbohydrates
0 g of fat
1 g of protein
1,330 mg of sodium
It's worth noting that, while this option is ideal for vegetarians and vegans and is low in calories, it also contains the most sodium. However, it may be a good option for people who wish to cut down on fat because it doesn't include any.
You may use vegan alternatives at a 1:1 ratio.
9) Fish Broth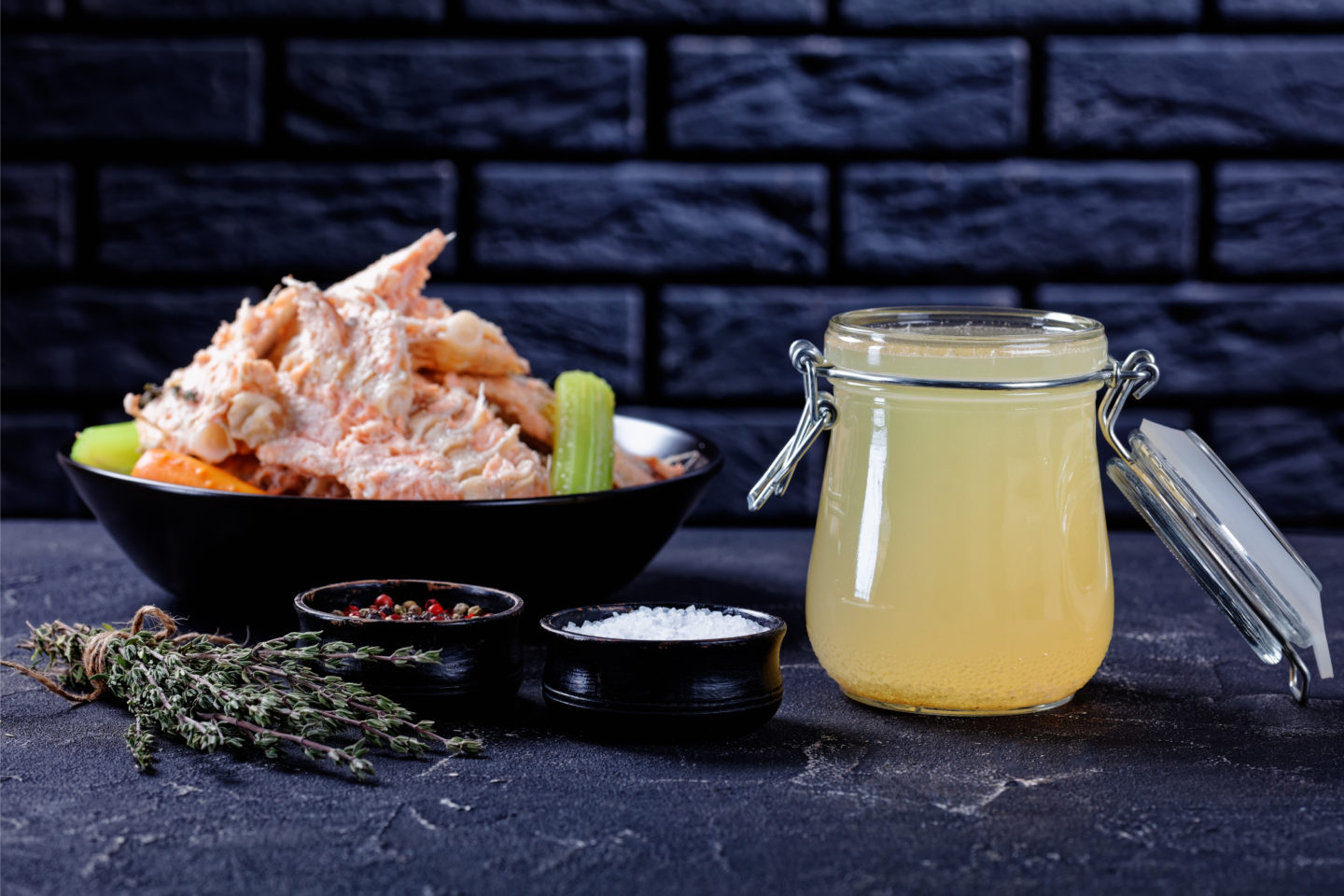 Broth created from the meat of fish, termed "fish broth," can also be used as an alternative to fish sauce. This differs from fish stock, which is made from boiling fish bones. Fish broth is made by boiling fish in water with onion and celery.
Because this broth is not as concentrated as fish sauce, you will need twice the amount to get the flavor you desire.
10) Homemade Fish Sauce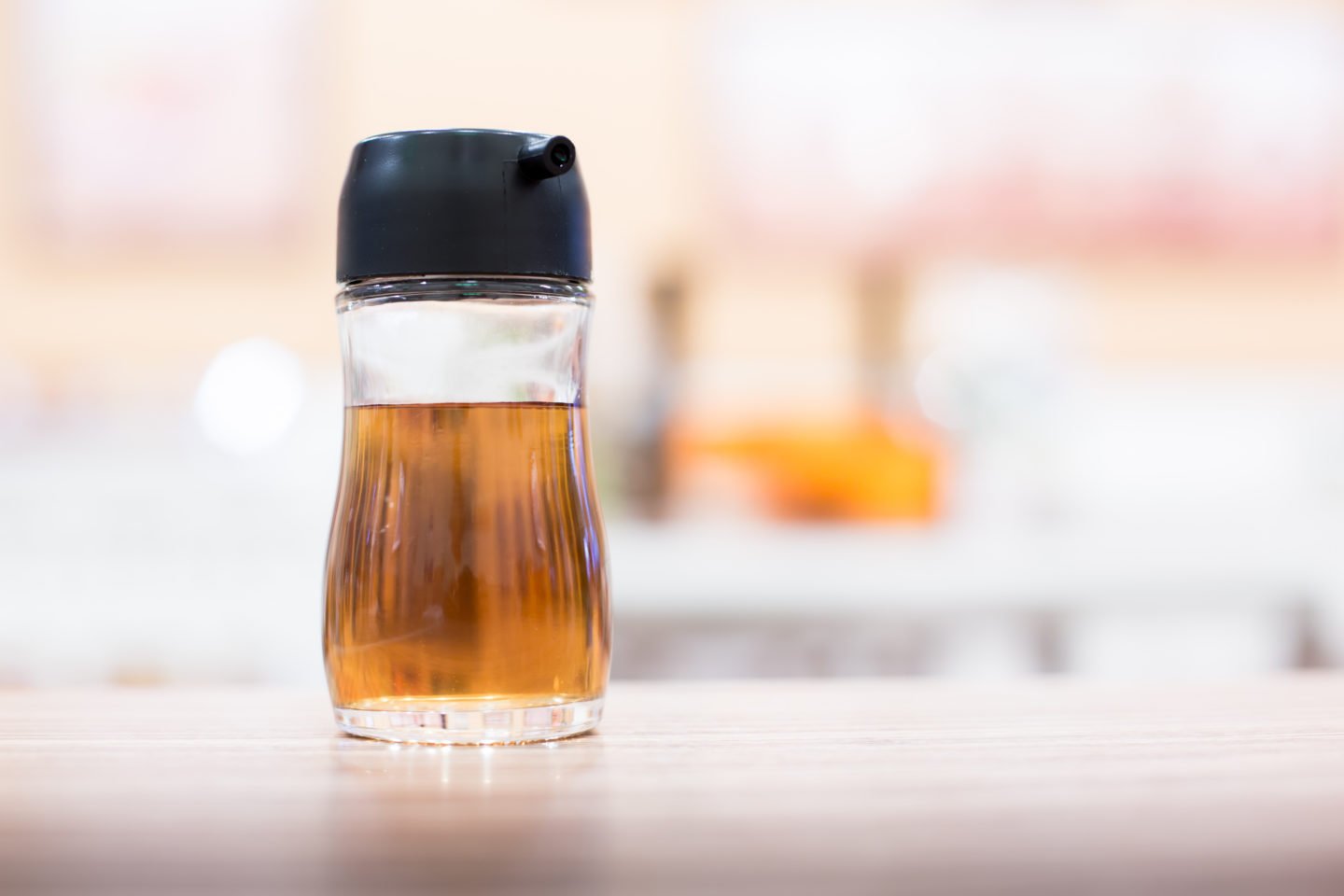 Fish sauce is relatively easy to make at home, and you can even make it vegan-friendly if you want to. Below are some simple recipes for making homemade fish sauce.
Homemade Fish Sauce Recipe:
Ingredients:
6 garlic cloves
1 lemon's zest
3 tablespoons salt
6 bay leaves
2 or 3 tablespoons black peppercorns
1.5 pounds of fish, such as smelt or herring
1 teaspoon of sea salt or sauerkraut brine
Procedure:
Combine the garlic, lemon zest, and sea salt in a mixing bowl.
Slice the fish into half-inch slices. Make sure not to cut it into too large pieces. Otherwise, the sauce will become too chunky, and there will be less juice.
Add the fish, bay leaves, and peppercorns to the garlic and lemon zest mixture.
Put everything in a mason jar or another glass container.
Pour in as much water as needed to completely cover the fish in the sauerkraut brine or sea salt, but leave at least 1-inch of headspace at the top of the jar since the combination will expand as it ferments.
Leave the container at room temperature for up to 3 days in an airtight container.
Then, you can keep it in the fridge for up to six weeks.
Finally, strain the mixture until all that remains is liquid. This liquid is your sauce, and it will keep for up to 6 months in the freezer.
Homemade Vegan Fish Sauce Recipe:
Ingredients:
¼ cup or 55g of coconut sugar
1 tsp red chili flakes
1 tsp minced garlic
¾ cup boiling water
2 tbsp fresh lime juice
1 ½ tsp sea salt depending on desired saltiness
Procedure:
Combine the sugar, chili flakes, and garlic in a small heatproof bowl.
Fill the pot halfway with boiling water.
Mix thoroughly until the sugar is completely dissolved.
Add the lime juice and salt to taste. Start with the least amount of salt and gradually increase the amount of salt until you reach the desired saltiness level.
Allow it to cool completely before storing it in an airtight container.
Refrigerate the sauce until you're ready to use it. As it sits, the flavors will intensify. This sauce can keep for 2 to 3 weeks in the refrigerator.
Summary Table
| Substitute | Notes |
| --- | --- |
| Soy Sauce | The best fish sauce substitute but has a high sodium content. |
| Tamari Sauce | A type of Japanese soy sauce that contains miso paste and has a more pungent taste. |
| Oyster Sauce | The most similar to fish sauce but is subtler in odor, has a sweet and salty flavor, and is thicker than fish sauce. |
| Worcestershire Sauce | A popular alternative in England that's sweeter and thicker than fish sauce. |
| Hoisin Sauce | Provides a sweet and salty flavor with a hint of barbecue. |
| Seaweed | A vegan-friendly, nutrient-dense alternative that has a similar flavor as fish sauce. |
| Coconut Aminos | A naturally gluten-free alternative with less salt than traditional fish sauce. |
| Vegan Fish Sauce | Vegan-friendly and fat-free but contains the most sodium. |
| Fish Broth | Less concentrated than fish sauce so you will need twice the amount as a substitute. |
| Homemade Fish Sauce | Relatively easy to make at home, with the option to make it vegan-friendly. |
Related Questions
What is fish sauce?
Fish sauce is made from brackish water, seawater, freshwater fish, and about 25% salt. It then undergoes fermentation, which takes 12 to 18 months.
Can I use "nam pla" instead of fish sauce?
Nam pla is Thai fish sauce. Together with Nuoc mam or Vietnamese fish sauce, they are the most common types of fish sauce available in the U.S.
Fish sauce has many other names: ketjap-ikan or bakasang (Indonesia), patis (Philippines), ngan bya yay (Myanmar), teuk trei (Cambodia), shottsuru (Japan), and budu (Malaysia) are some of the names used in different nations.
Is fish sauce healthy?
Fish sauce does not contain a lot of calories, protein, fat, or carbs. It does, however, have 1,410 mg of sodium in it. Adults should consume a limit of 2,300 milligrams of salt per day, and the recommended serving size of fish sauce is already about 61 percent of it. You must, therefore, use it in small amounts.
Are hoisin sauce and fish sauce the same?
Hoisin sauce is also used as a substitute for fish sauce. However, hoisin sauce takes on a thicker, sweeter flavor, similar to American-style barbecue sauce.
What are some good recipes that use fish sauce?
Pad Thai: Fish sauce, nearly always a component in pad thai sauce, gives the dish a signature acidic and savory flavor.
Thai curry: Combine Thai curry paste, coconut milk, chicken stock, veggies, and chicken in a bowl to create curry, then season with fish sauce after.
Stir-fry: Instead of soy sauce or salt, use a dash of fish sauce in your next stir-fry to boost the umami taste of the meat and vegetables.
Grilled meat: Marinate beef or chicken in fish sauce before grilling or roasting. Alternatively, drizzle fish sauce over veggies like Brussels sprouts or broccoli and broil until crispy.
Salad dressing: A classic Southease Asian salad dressing that combines fish sauce, lime juice, sugar, garlic, and chili is a powerful combo.
Dipping sauce: The classic Vietnamese nuoc cham or Thai prik nam pla is one of the simplest things you can do with it. For nuoc cham, combine fish sauce, chilis, vinegar, lime, chili garlic sauce and carrot. Thai prik nam pla is made by mixing garlic, chilies, fish sauce, lime, and sugar.
Stews and soups: Fish sauce is a great way to give meaty depth to soups and stews. Fish sauce enhances the richness of French Onion Soup, gives character to a Filipino-style chicken and rice soup, and seasons the broth for Traditional Beef Pho.
Cocktails: Consider adding a few drops of fish sauce to your next refreshment if you favor strong, spicy, savory drinks. You can mix it in beer or replace the more typical Worcestershire sauce in your Thai-inspired Bloody Mary.