Peas are delicious and nutritious, and there are several varieties suitable for different uses, from hearty soups to healthy salads. They're found in markets and kitchens across the globe and are usually relatively cheap to buy and easy to grow.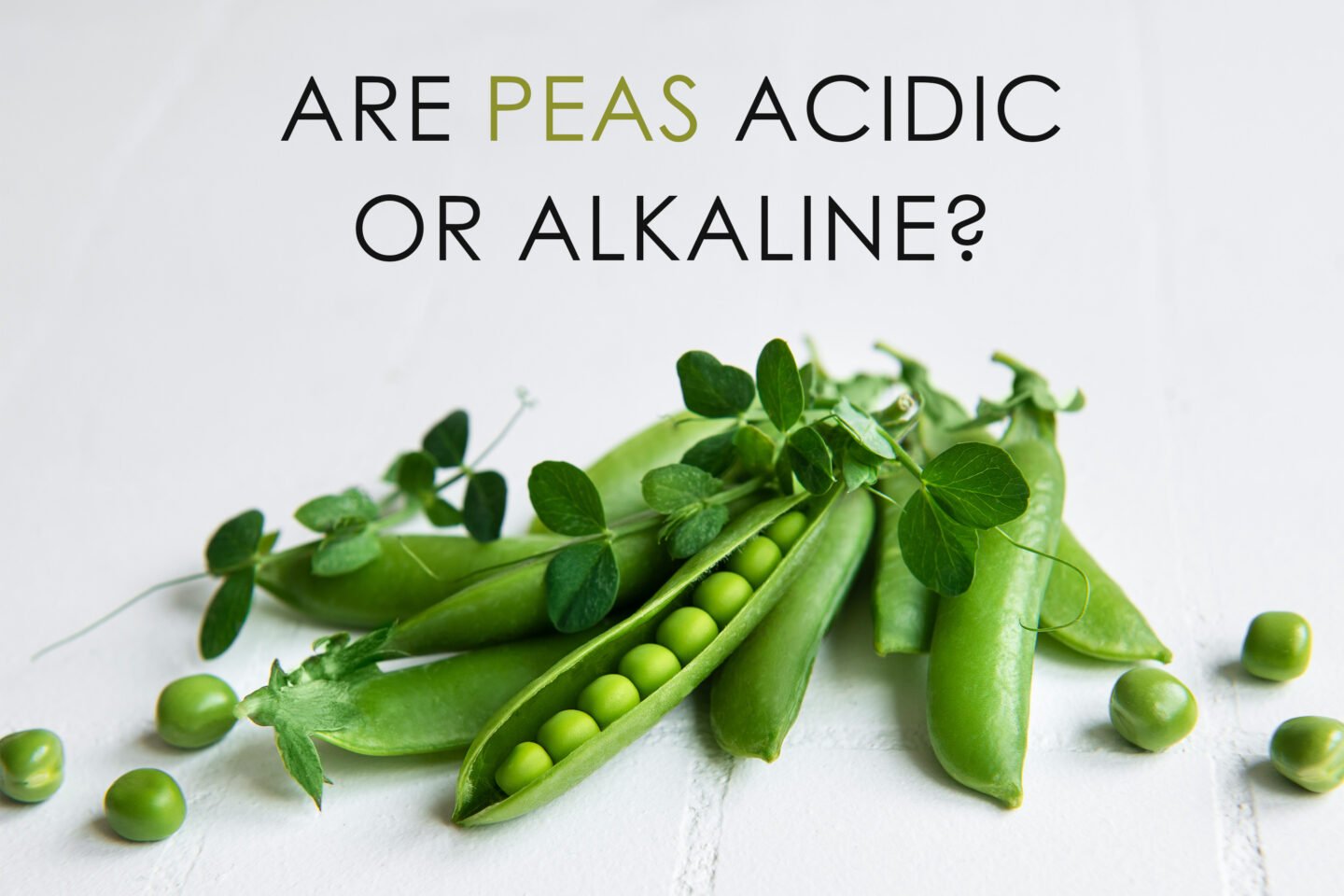 However, many foods are acidic, including vegetables, and people with acid reflux or GERD may find they trigger unpleasant symptoms like heartburn. Heartburn can be debilitating for some, and many acid reflux sufferers follow a low-acid diet to lessen their chances of triggering an attack.
How well do peas fit into such a diet?
Table of Contents
Are Peas Acidic?
Peas are slightly acidic, but most people with acid reflux should be able to add them to their diet without triggering or worsening their symptoms.
Below, I've listed the pH levels of some pea varieties.
Cooked Peas - 6.2 to 6.8
Canned Peas - 5.7 to 6.0
Dried Split Green Peas - 6.45 to 6.8
Dried Split Yellow Peas - 6.4 to 6.6
Pureed Peas - 4.9 to 5.85
Frozen Peas - 6.4 to 6.7
Can You Eat Peas with Acid Reflux?
Most people with acid reflux should be able to add peas to their diet. However, everyone's symptom triggers are different; some may be more sensitive to peas than others.
Are Peas Good for You?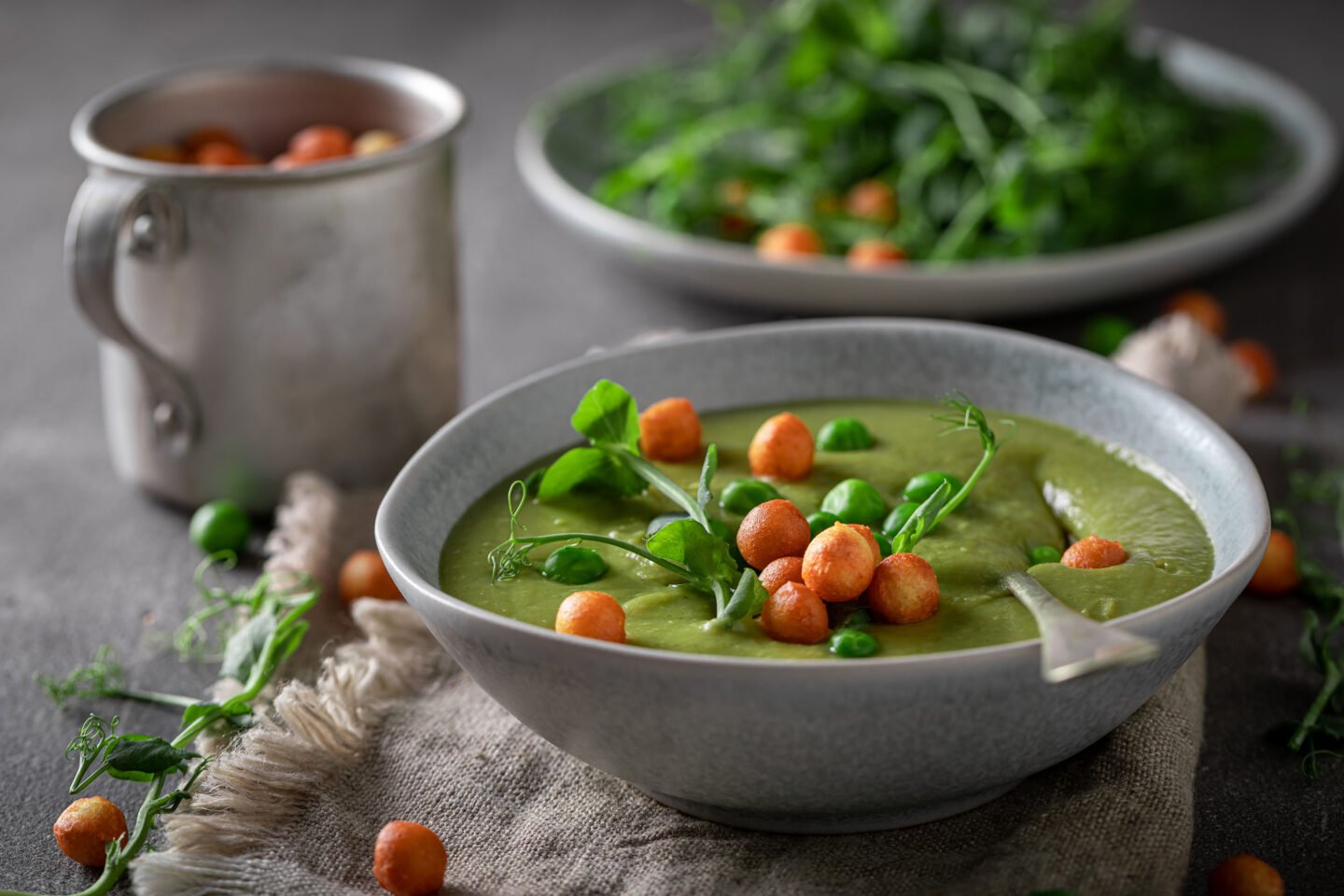 Peas are low in calories, with half a cup containing only 62. They're also high in protein, with the same-sized serving containing four grams.
A cup of peas contains seven grams of fiber, which supports digestive health and keeps you feeling full longer after eating. They're also rich in vitamins A, C, and K, folate, iron, phosphorus, manganese, and thiamine.
RELATED: Are Peas Actually a Fruit?!
Are Snow, Garden, and Snap Peas the Same?
Snow, garden, and snap peas are different. Garden peas are the ones in the canned and frozen aisles of your local grocery store.
Snow peas are often in Chinese dishes. They originated in Asia, where farmers harvest them before the peas are fully developed, and you eat the whole pod.
Snap peas are a combination of garden and snow, and the whole pod is eaten raw or cooked.
Where Did Peas Originate?
Although garden peas are sometimes called English peas, they originated in Central Asia and Ethiopia.
The oldest pea was found near the Thai/Myanmar border, and it was around 3,000 years old.
Delicious Ways to Eat More Peas
There are many great ways to eat peas, not just as a side.
They're great in pasta sauces, especially creamy sauces, but they also go well in red ones. They're delicious in alfredo sauce, ricotta sauce, and lemon and butter sauce, and they add more protein to your meal.
Pea and bacon salad is like a pasta salad but uses peas. Combine peas, bacon, cheese, seasonings, onion, and ranch dressing in a bowl and mix.
Peas and pesto go well together, so just combine the two, add some parmesan, heat, and serve.