Cheese makes everything better. To achieve the perfect slice every time, a cheese slicer is required. They're one of those kitchen tools that you don't know how useful they are until there's one in the kitchen. We've done the research to bring you the best cheese slicer currently on the market. Once you've read this page, you'll be a guru of cheese slicing gadgetry.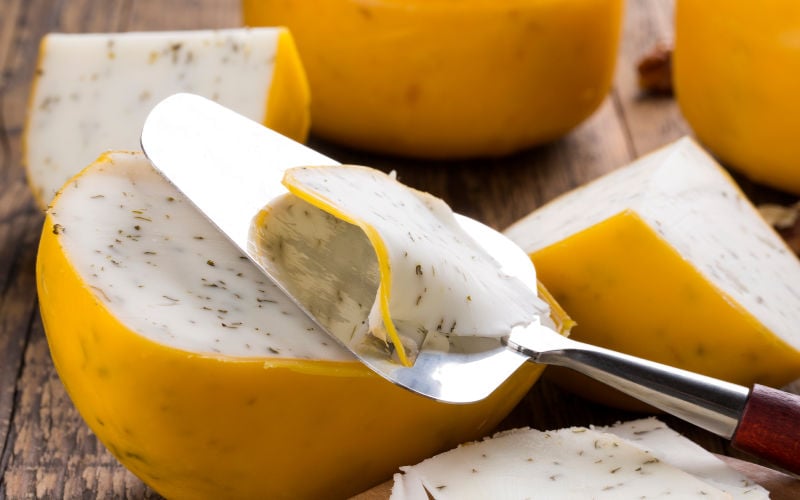 Table of Contents
Okay, let's dive straight in and highlight the best three cheese slices we tested.
The Best Cheese Slicer - Top 3 Options
1. Best Premium: Winco TCT-375 Cheese Slicer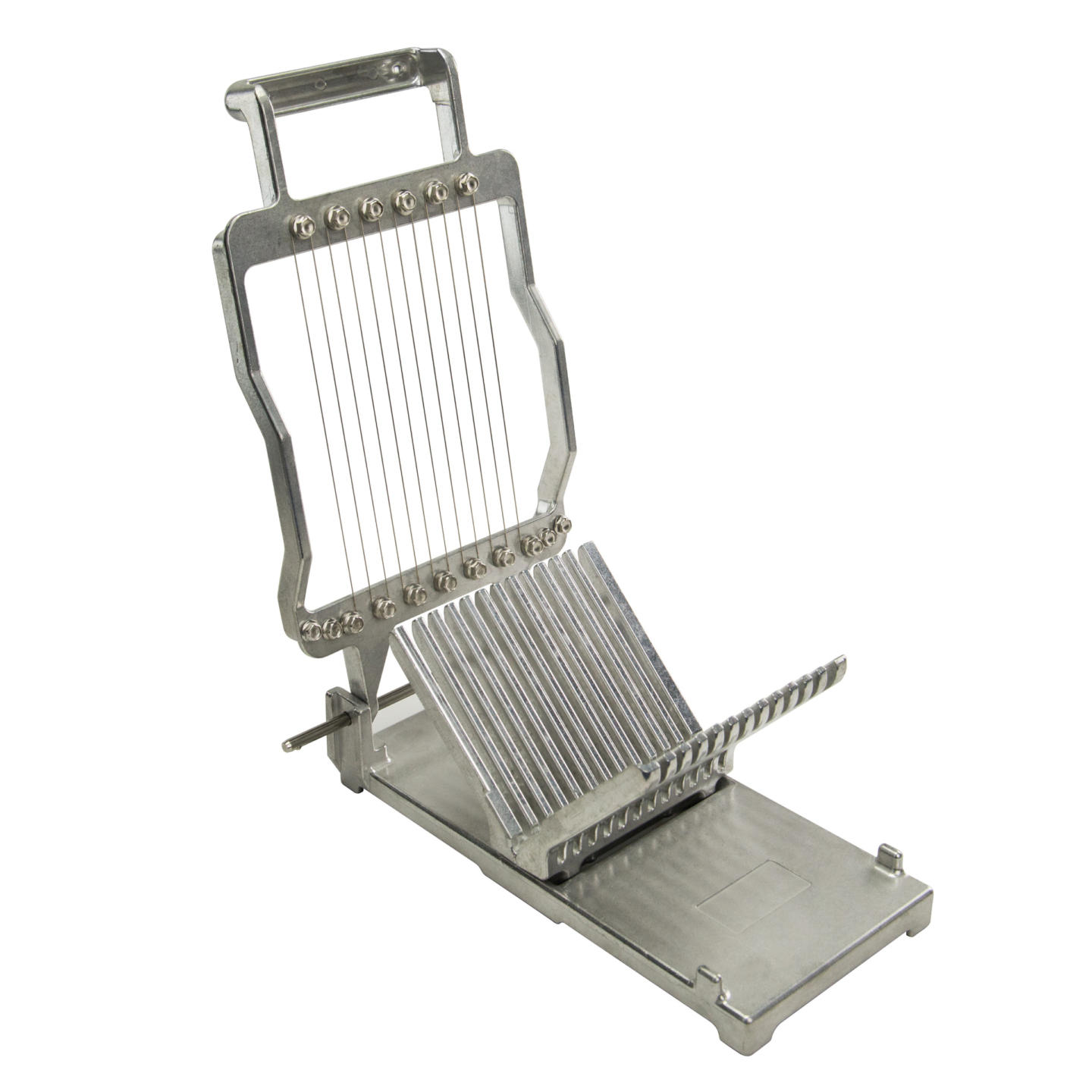 The Winco TCT-375
The Winco TCT-375
The Wusthof Gourmet cheese plane
This is a beast of a blade that makes easy work of the largest, hardest cheese. With quality stainless steel materials and an ergonomic, non-slip handle, this tool is suitable for at-home use as well as for commercial application. Check out the price of the Mundial 5628 Cheese Slicer
Westmark has been churning out kitchen tools since 1956, so they know what they're doing. The Westmark Fromarex
Oxo introduced their Good Grips
The Fox Run cheese slicer board is an eye-catching tool that'll look great in any kitchen. Made from natural marble, it offers a major advantage over many other models—it will help keep the cheese cool on those hot days.
The Fox Run Marble Cheese Slicer
The Norpro Stainless Steel Cheese Plane
Although not strictly a cheese slicer, the Messermeister Pro-Touch Cheese Slicer had to be included in this list as an alternative to traditional slicers. But wait you ask, it's just a knife? This utensil is more than a blade – it's a purpose built knife designed for cutting soft cheese the way it's meant to be cut.
Cutting soft cheese with a normal knife can result in the cheese sticking to the blade. The end result is unpleasant looking, squashed cheese. The Messermeister solves this problem by placing holes in the blade. The end result, smooth, precision cutting.
This knife also works brilliantly for slicing tomatoes and other soft fruits and vegetables that need to be sliced perfectly.
10. Prodyne 805B Thick Beechwood Cheese Slicer
SAVE 15%
The Prodyne 805B Cheese Slicer
The Westmark Germany Heavy Duty Wire is an extremely popular product thanks to its solid cast aluminium handle and stainless steel wire cutter. This is a heavy-duty utensil that should last many years.
Instead of adjusting a dial, you can vary the slice thickness by adjusting the angle of your wrist. This isn't exactly precise so if presentation is high on your list, the Westmark may not be your best option.
The Westmark can cut through soft and hard cheese. However, the handle is relatively small making it a challenge to easily cut through hard cheese like Parmesan or vintage Gouda.
Quick Tip: Never cut different cheese with the same knife. You don't want to mix the flavors and aromas of different cheeses.
A Summary of Brands by Type
| Brand | Type |
| --- | --- |
| Winco TCT-375 Cheese Slicer | Wire cutter with base |
| Wusthof Gourmet Cheese Plane | Handheld plane |
| Bellemain Cheese Slicer | Handheld wire cutter |
| Mundial 5628 Cheese Slicer | Handheld blade |
| Westmark Fromarex Cheese Slicer | Blade with base |
| OXO Good Grips Wire Cheese Slicer | Handheld plane |
| Fox Run 3841 Marble Cheese Slicer | Wire cutter with base |
| Norpro Stainless Steel Cheese Slicer | Handheld plane |
| Messermeister Cheese Slicer | Cheese knife |
| Prodyne 805B Cheese Slicer | Wire cutter with base |
| Westmark Germany Cheese Slicer | Handheld plane |
FAQs
What is the best way to eat a cheese platter?
To fully appreciate a cheese platter, start with the softer varieties such as Camembert or Brie and gradually work your way towards the stronger tasting cheese types. This will allow your palate to adjust to the increasing flavor. By eating a strong flavored cheese at the beginning, you will have difficulty tasting the flavor of mild cheese.

Mild tasting fruit are an excellent way to cleanse the palate after eating each type of cheese. Pear or apple are both good options to serve with the cheese board.
What wine goes well with cheese?
A good rule of thumb match a light, fruity wine with milder cheese then introduce full bodied red wines like Shiraz to pair with strong, bite-y cheese such as Cotija or Pecorino.

When pairing beer, start with lighter pilsners and lagers then finish with ales and stout beers that can hold their own against the stronger flavored cheese types.
Why does a cheese knife have prongs?
The prongs on the end of a knife are used to pick up the cheese and move it to another plate without touching it.
What is the difference between a cheese wire and a plane?
A cheese wire is a fine, very tense wire that is especially effective at cutting through soft cheese; a cheese plane is usually a sharp blade attached to a handle that can shave off thin slices of cheese. A cheese plane is a utensil that is very similar to a potato peeler.
Final Words
If you're searching for the best cheese slicer currently available, you need to start by looking at your budget. If money is no object, then consider the Winco TCT-375 as a good investment.
For a good quality, mid-range option, the Wusthof is a top option for home use. It isn't perfect, but it is certainly built for purpose. Put another way, it gets the job done.
If you really aren't interested in splashing out big coin for a slicer, then it's hard to beat the Bellemain adjustable slicer. A simple, affordable utensil that does a much better job of prepping cheese than a knife could ever do.
Healthy, Easy Meals