The entire experience of drinking coffee feels different depending on whether or not your drink is iced or hot. A warm cup of coffee can feel comforting and give you the warmth you need to get going on a cold winter day, while an iced coffee can feel sophisticated and refreshing to drink.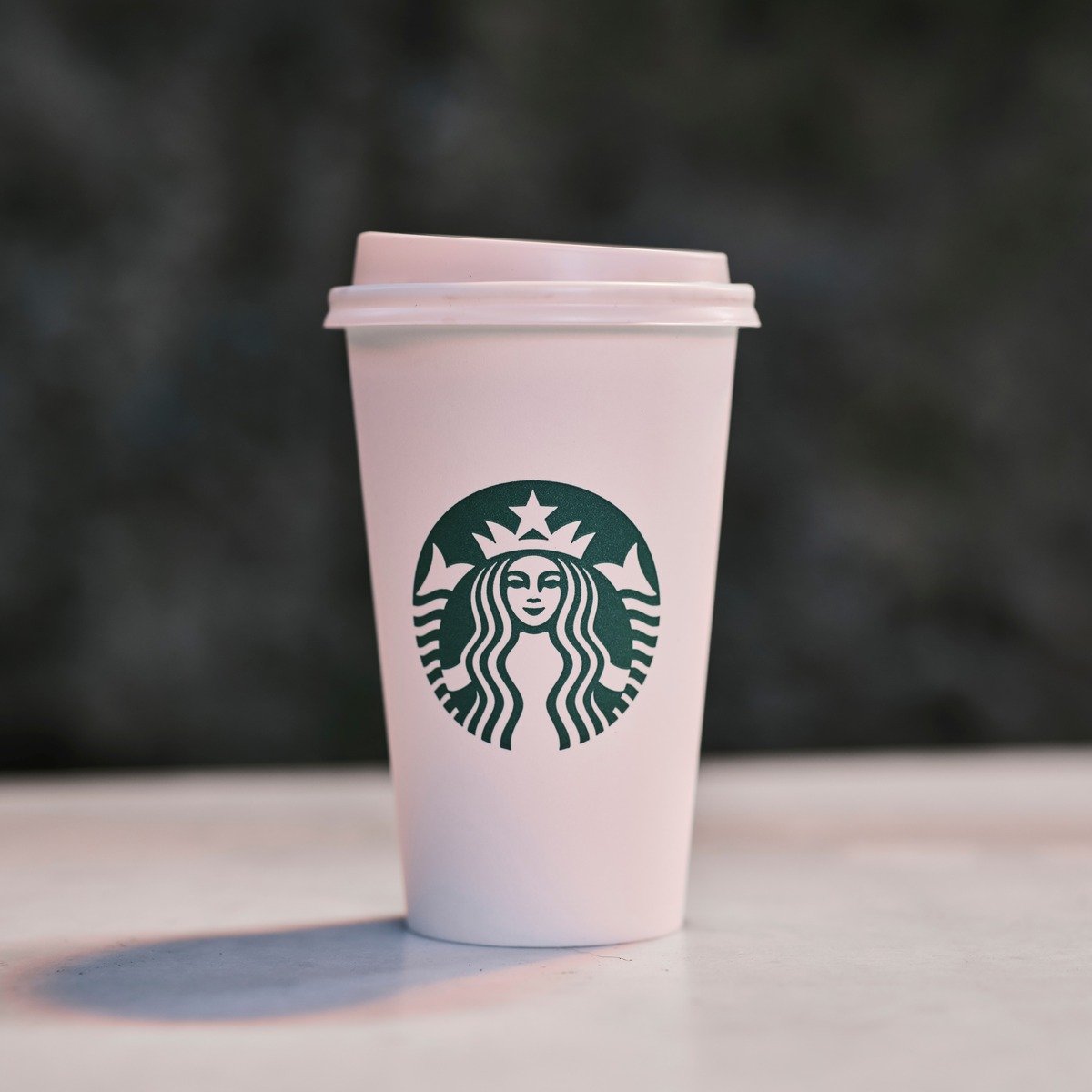 Also, iced coffee tends to be less acidic than hot coffee. This means it is generally better for your teeth and stomach lining. The best iced Starbucks drinks include the Iced Caramel Macchiato, Vanilla Sweet Cream Nitro Cold Brew, Iced Pink Drink, Iced Flat White, Iced White Chocolate Mocha, Cold Brew Iced Coffee, and the Brown Sugar Iced Shaken Espresso.
Starbucks has dozens—if not hundreds of iced coffee combinations, so here we are breaking down the best iced drinks at Starbucks.
Table of Contents
Best Iced Starbucks Drinks
1) Iced Caramel Macchiato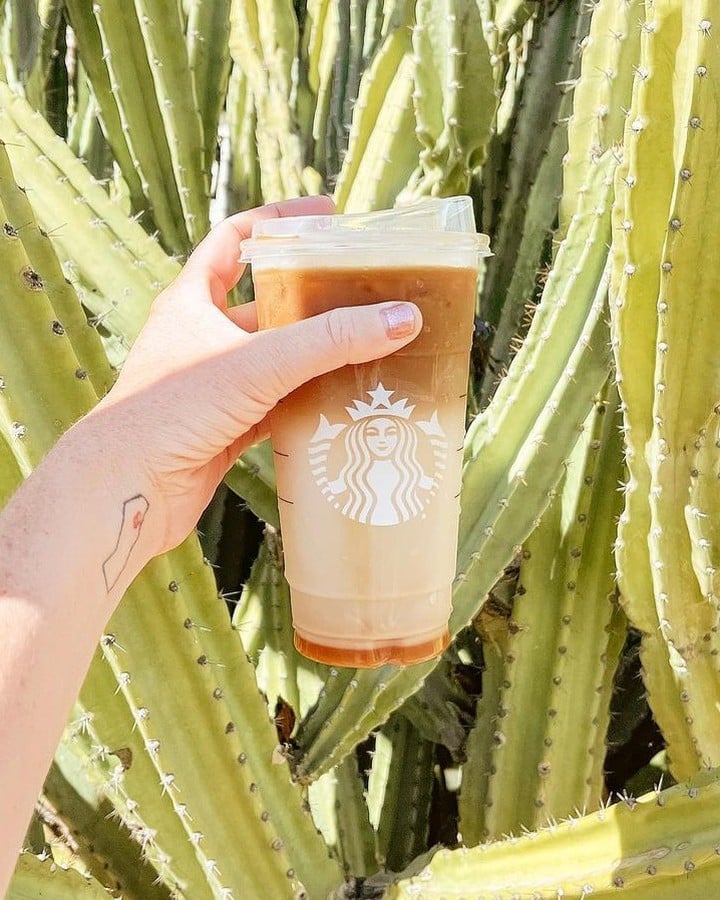 There is a reason this iced drink has been one of Starbucks' bestsellers for so long—it is decadent, full of rich espresso, and topped with a stunning cross hatch of Starbucks' signature caramel drizzle.
This drink starts with vanilla syrup pumped into 2 percent milk, then filled with ice. Next, the espresso shots are poured over the top to create a layered effect. Finally, the thick caramel drizzle is placed on top in a gorgeous cross-hatched pattern.
Also, remember that a Venti Iced Caramel Macchiato comes with an additional shot of espresso compared to its hot counterpart. A Venti Hot Caramel Macchiato traditionally comes with two espresso shots, while the iced version comes with three.
2) Vanilla Sweet Cream Nitro Cold Brew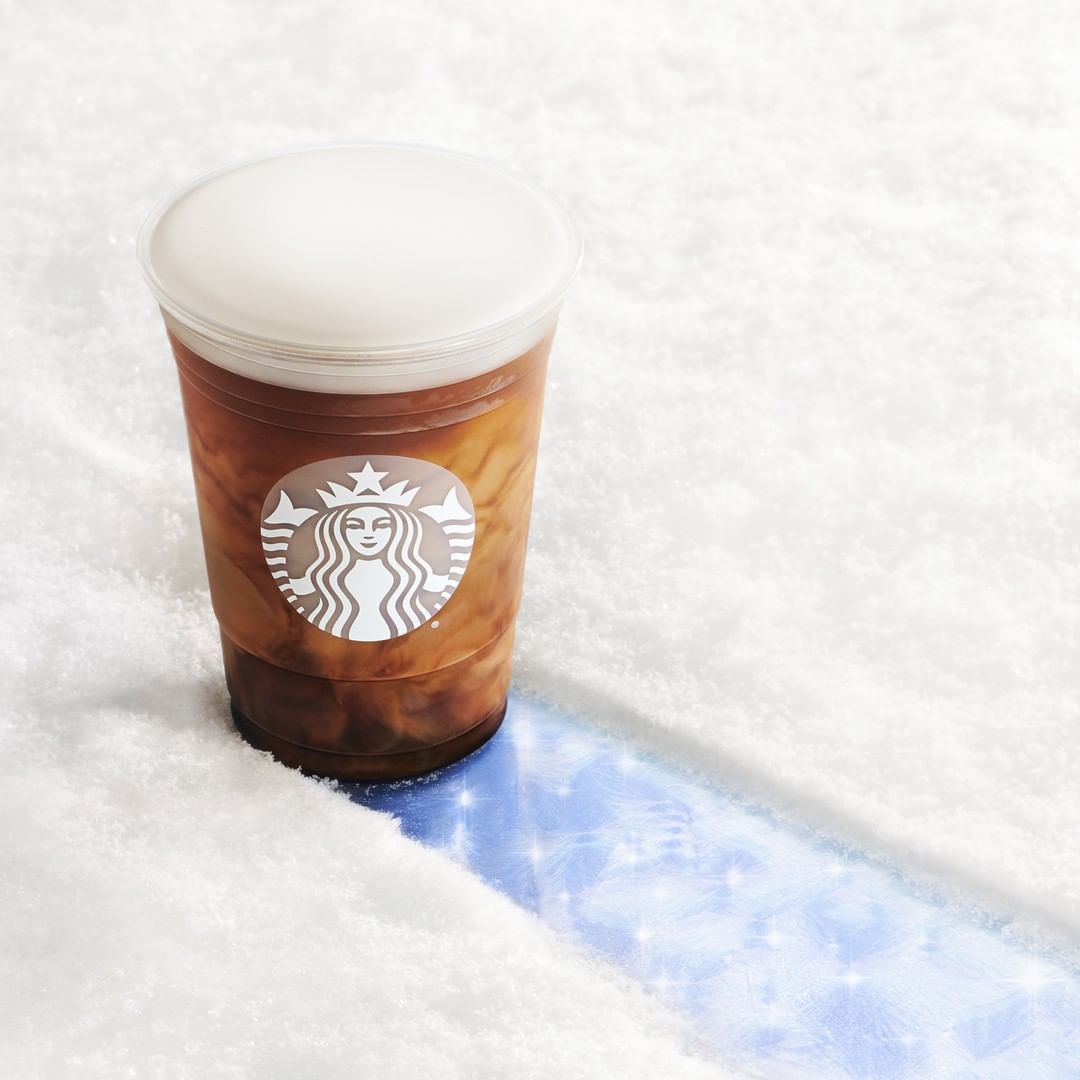 If you have ever had a regular cold brew, you know it tastes relatively similar to iced coffee. While Nitro Cold Brew is similar in its makeup, it boldly stands out from the other kinds because of its nitrogen infusion.
Adding nitrogen to your coffee does a couple of things. First, it brings out some of the natural sweet tones to your coffee roast. It also adds an enjoyable texture to your coffee. This texture mimics the feeling of frothed milk, making it a unique experience to drink.
If you have ever tried a Nitro Cold Brew for yourself, the difference is undeniable. Plus, this beverage traditionally comes with little to no ice—so there is no question that you are getting a great bang for your buck.
3) Iced Pink Drink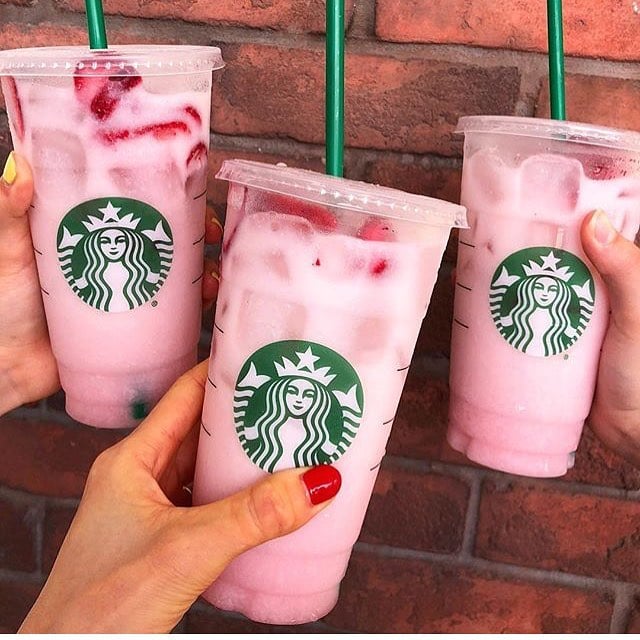 Did you know that the Pink Drink was actually crafted and designed by customers? In 2015, baristas across the country were intrigued by the hype when customers started requesting the formerly infamous drink.
The drink is basically a Strawberry Acai Refresher with coconut milk added in place of the water. This makes the beverage a stunning pastel color and is undoubtedly one of the most aesthetically pleasing items on the menu.
A year after Starbucks' lobbies were packed to the brim with curious customers hoping to get their hands on this secret menu item, Starbucks decided to make it official.
This drink is refreshing, caffeinated, and undeniably aesthetic.
Despite its cute and bright appearance, the base of the Strawberry Acai Refresher is caffeinated. The coffee beans are steeped before the roasting process to make a green coffee extract that retains the caffeine content without the dark brown color of regular coffee.
4) Iced Flat White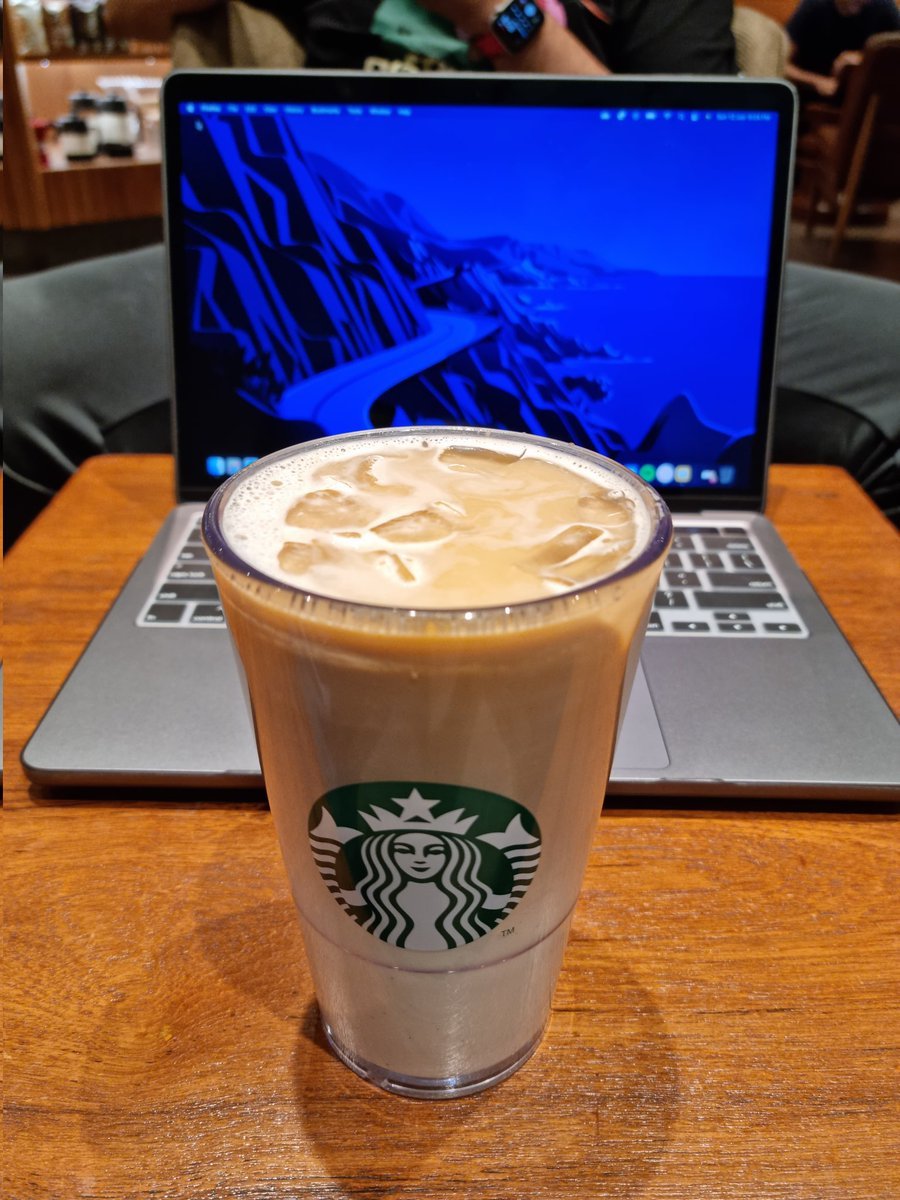 You may be wondering what a flat white even is. It looks like a latte, smells like a latte, and even comes with similar ingredients. However, a few key differences make this drink an elevated version of the beloved Iced Latte.
First, flat whites are an Australian-made beverage made popular in the 1980s. The reason they stand out from lattes is because of two key differences. First, they are made with ristretto shots.
Ristretto shots are very similar to regular shots, except they are pulled a few seconds shorter than regular espresso. This means the shots actually have a sweeter taste than normal shots. Typical shots are pulled between 18-23 second intervals, while ristretto shots are pulled in about 15 seconds.
The second key difference is that regular lattes are made standard at Starbucks with 2 percent milk, while flat whites come with whole milk. The additional fat content of the milk paired with the sweeter ristretto shots makes this drink incredibly smooth and delightful to drink.
Of course, Starbucks is always happy to make a drink however you'd prefer. A traditional flat white, however, comes no larger than 12 ounces and is generally only made hot. So if you visit Australia and order an Iced Vanilla Flat White, expect to get a couple of sideways looks.
5) Iced White Chocolate Mocha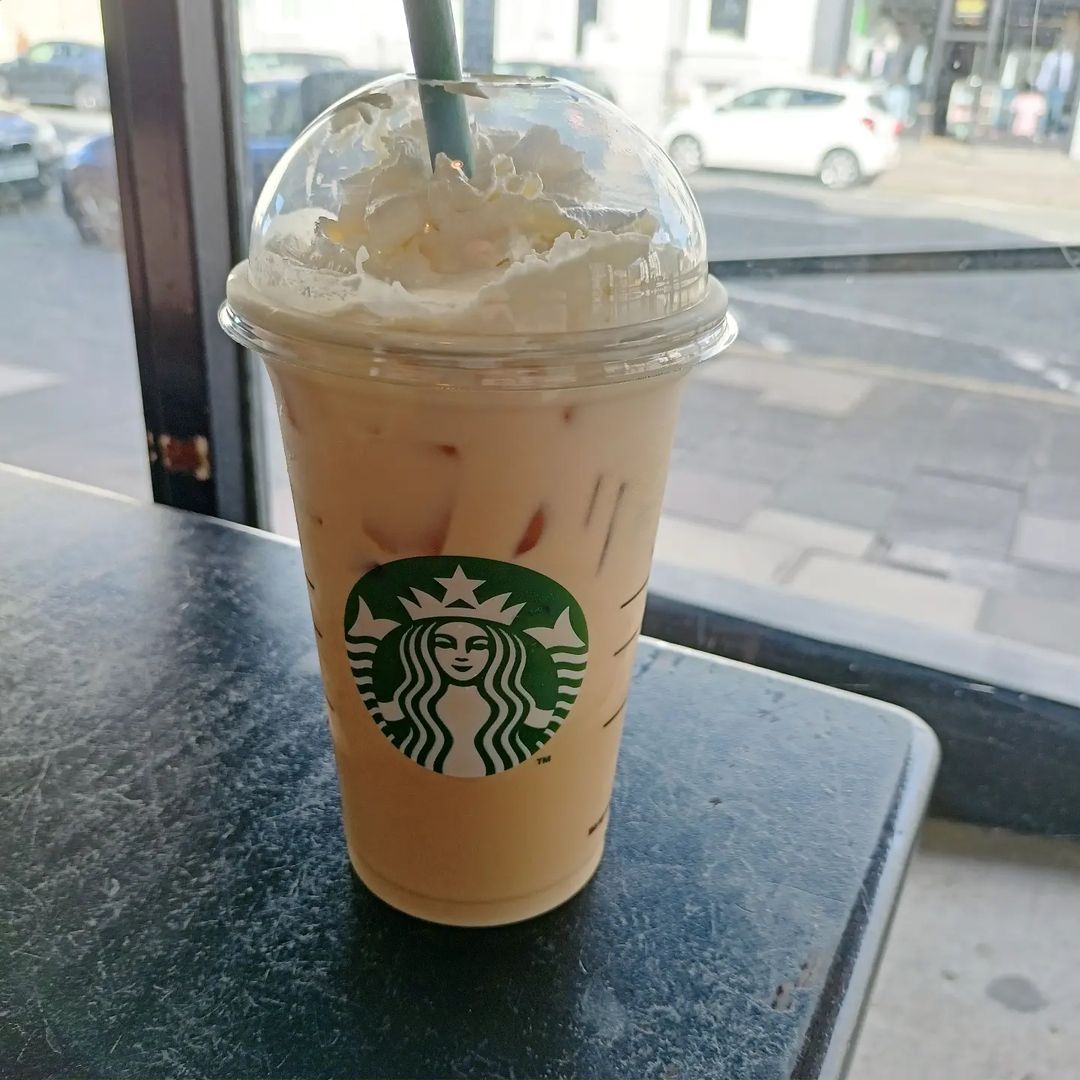 Iced White Chocolate Mochas are creamy, sweet, and one of the easiest espresso-based drinks for non-espresso lovers. It's topped with rich whipped cream, making for an undeniably decadent treat.
There are also several ways to modify an Iced White Mocha to keep it fun and exciting. You can substitute the white chocolate syrup for regular mocha to make a Zebra Mocha. Adding peppermint creates a very festive Peppermint White Mocha, and adding raspberry creates a stunning pink Raspberry Mocha.
6) Cold Brew Iced Coffee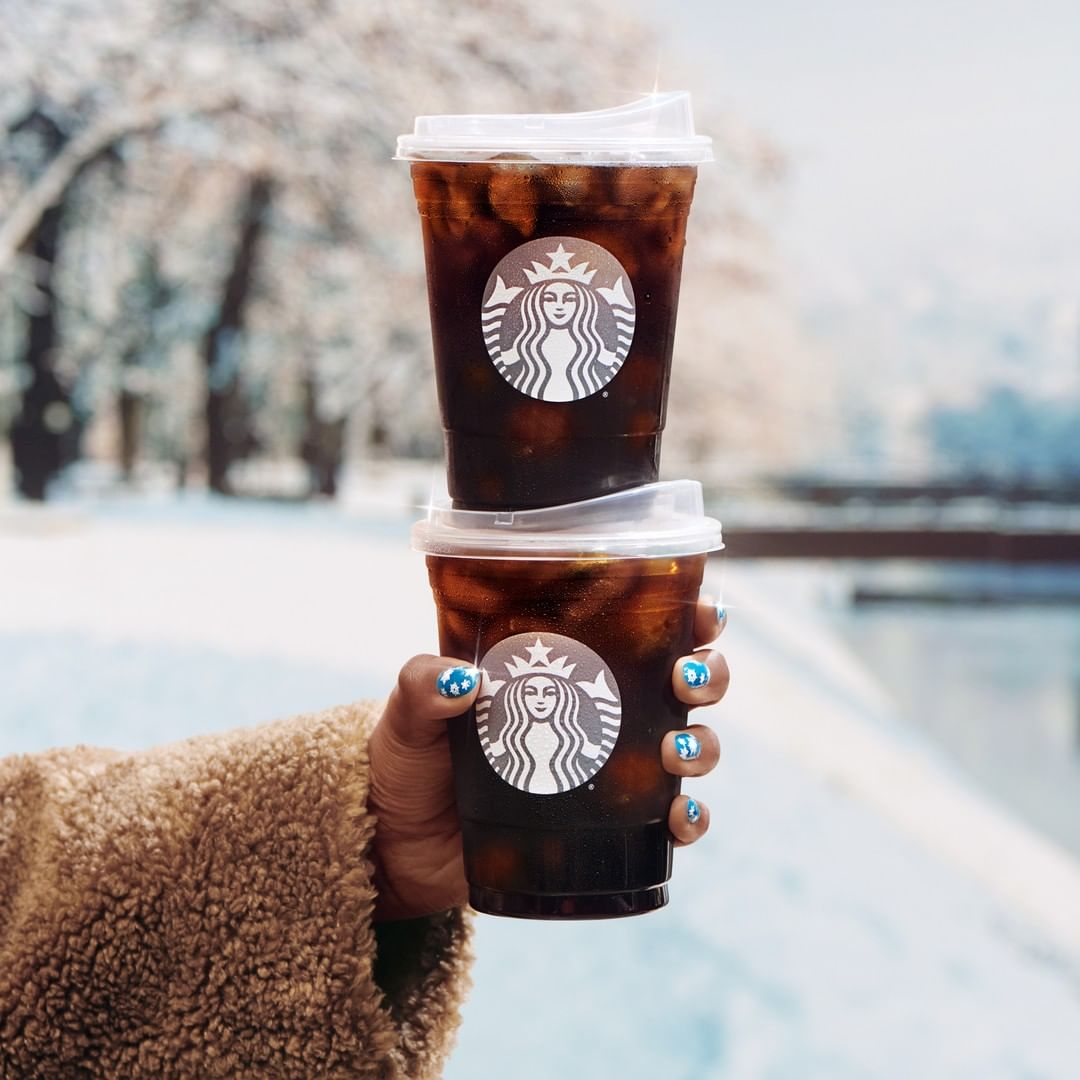 Starbucks Cold Brew coffee is brewed for 20 hours, whereas regular iced coffee is brewed in just minutes and chilled. Brewing coffee cold for 20 hours dramatically changes the flavor profile of the espresso beans.
Cold brew is generally stronger and richer in flavor than iced coffee, and it also lacks some of the bitterness that iced coffee has. Another great spin on the classic cold brew is the Starbucks Nitro Cold Brew.
The recipe is essentially the same except nitrogen gas is added to give the coffee a creamy texture. This beverage is served with light ice and completely changes the experience of drinking cold brew iced coffee.
7) Brown Sugar Iced Shaken Espresso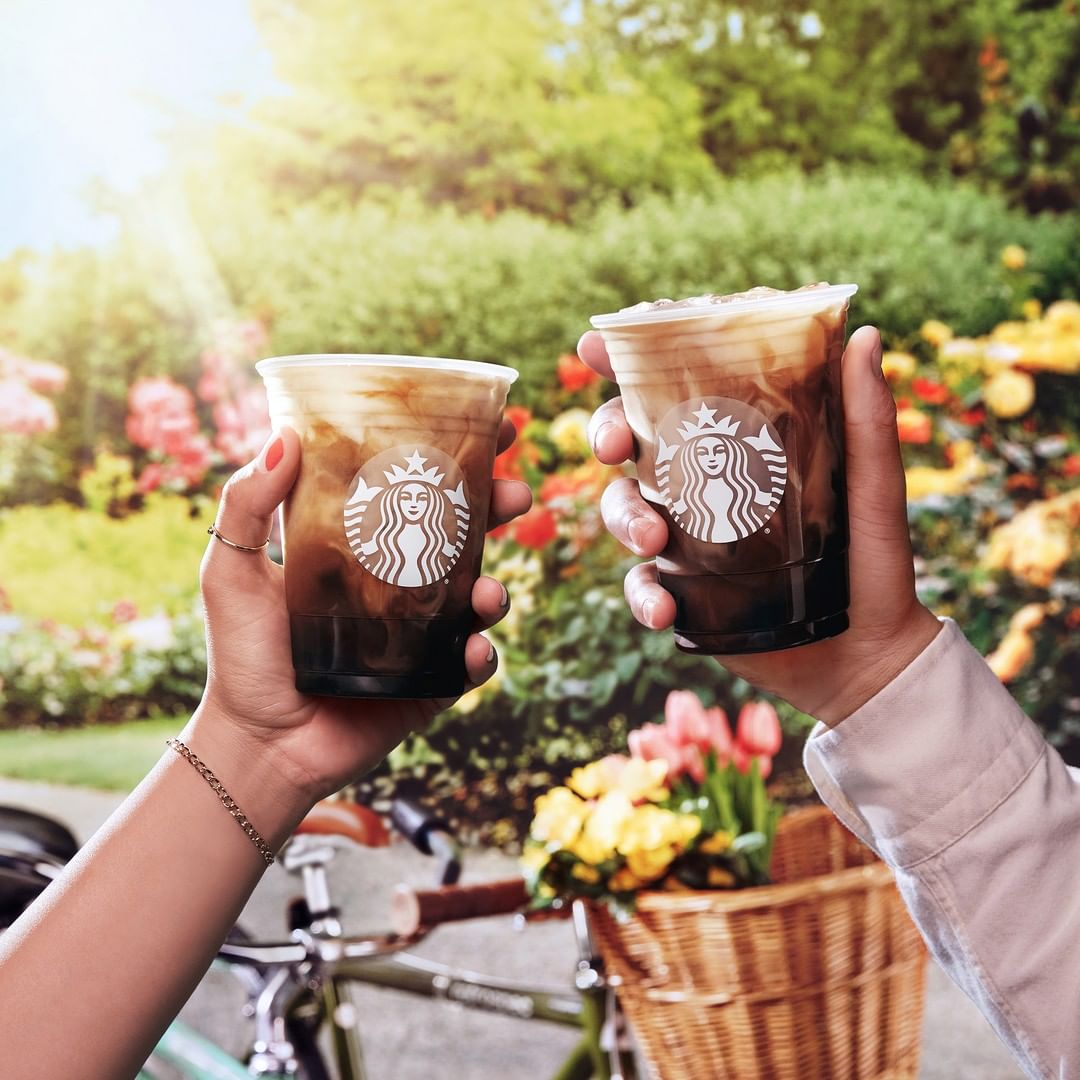 For those that truly appreciate the taste of a delicious coffee drink, the Brown Sugar Iced Shaken Espresso is a treat.
This drink is made by dissolving brown sugar in fresh and piping-hot espresso shots. The barista then pours the espresso shots into a shaker with oat milk and ice. The drink is then vigorously shaken to combine all of the ingredients.
This results in a very strong, lightly sweetened, and sophisticated beverage. Of course, you can modify this drink in whatever way you want. For instance, you could add vanilla syrup if you crave something a little sweeter. Or, you could add sweet cream or regular cream if the oat milk is too light.
What Other Iced Drinks Does Starbucks Offer?
Starbucks offers dozens of amazing coffee-based, non-coffee-based, and caffeine-free iced beverages. There are hundreds of ways you can customize this already extensive list of drinks.
Some of the other beverages to consider ordering are:
1) Iced Teas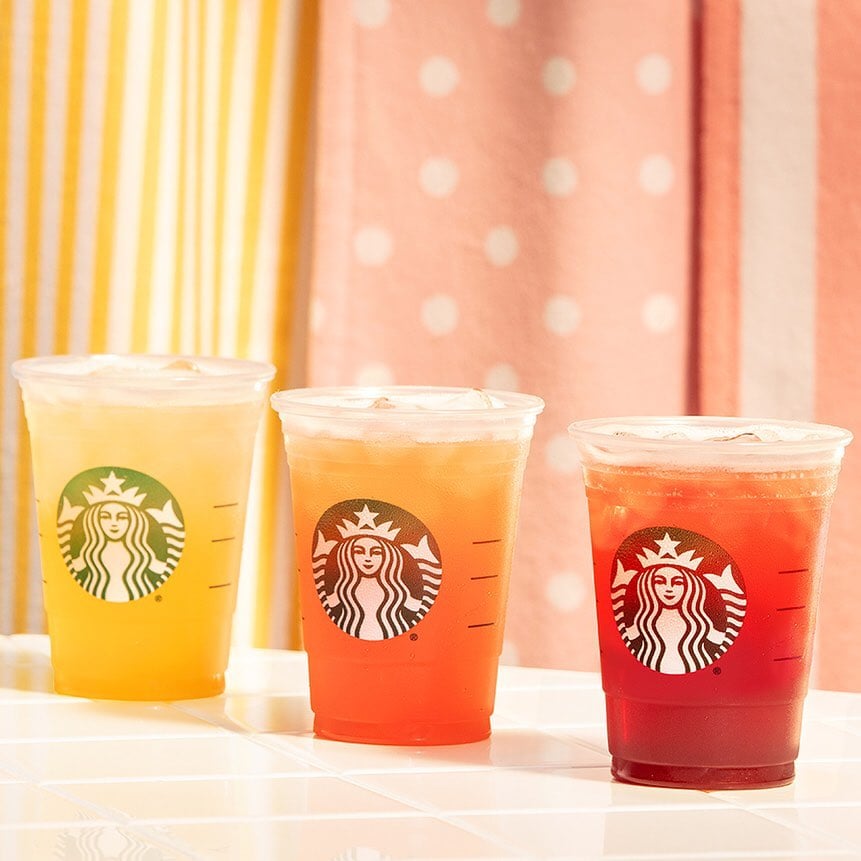 Starbucks offers three types of iced teas that they brew daily. These are black tea, green tea, and Passion Tango Iced Tea. The great thing about Starbucks iced teas is just how versatile they are.
You can add inclusions such as:
Syrups (raspberry, vanilla, mango)
Refresher base (Strawberry acai, pineapple passionfruit, and mango dragonfruit)
Juices (mango, strawberry puree, lemonade)
All iced teas come standard with classic syrup, so order it unsweetened if that is how you prefer your iced tea. Also, black tea is the most caffeinated tea, followed by green tea. The Passion Tango Iced Tea is herbal, so it is completely caffeine free.
2) Frappuccinos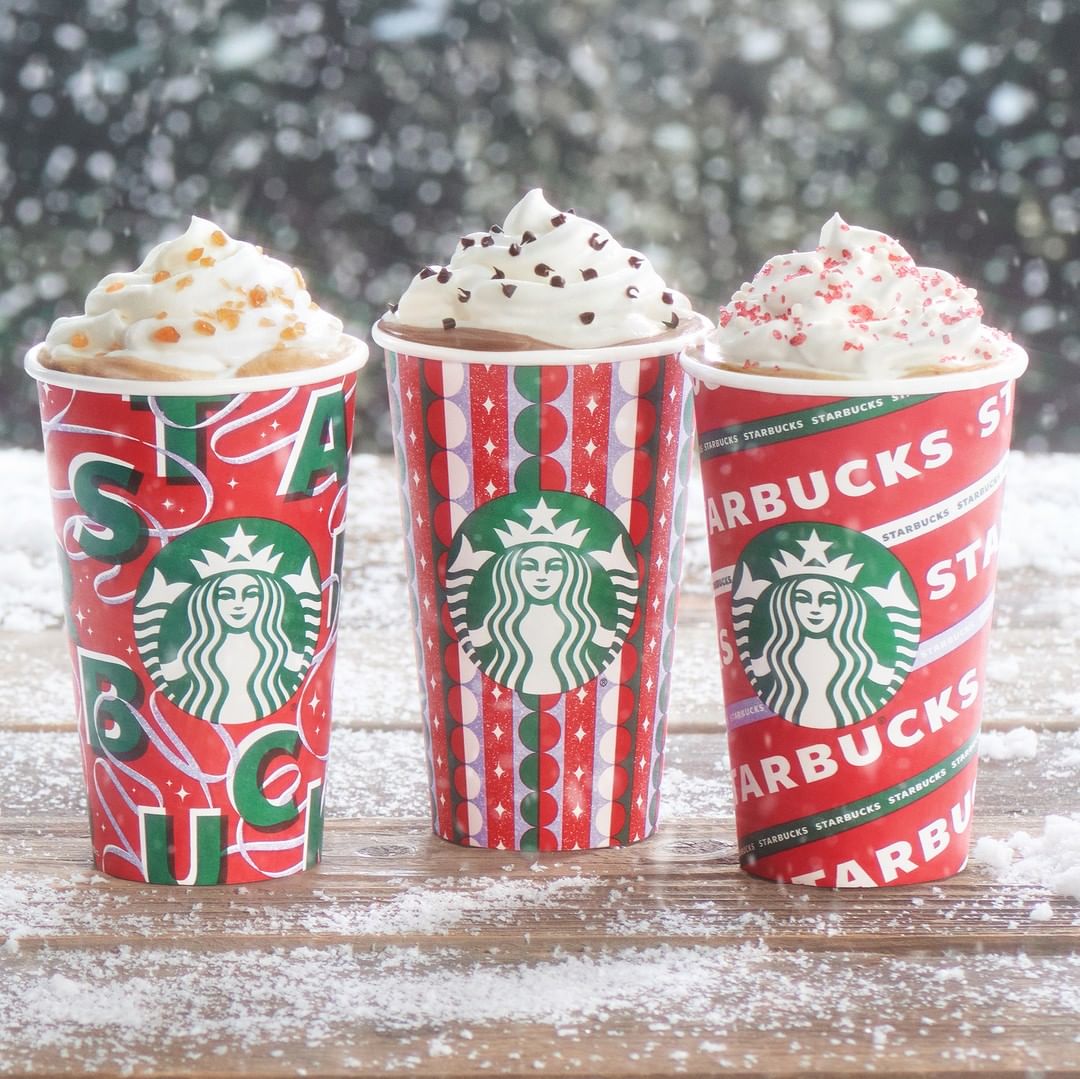 Frappuccinos look very similar to milkshakes. They are composed of a few key components—flavored syrup, ice, and a thick base to bind the ingredients together. The barista adds espresso concentrate to the caffeinated frappuccinos.
The ingredients are all blended together and topped with whipped cream.
Another fun way to request your frappuccino is to order it "affogato" instead. Affogato is an Italian word that means "drowned." Instead of adding espresso concentrate to the blender, the espresso shots are pulled separately and poured over the top to "drown" the drink in espresso.
This term is also used for espresso shots poured over gelato or ice cream as well.
3) Iced Lattes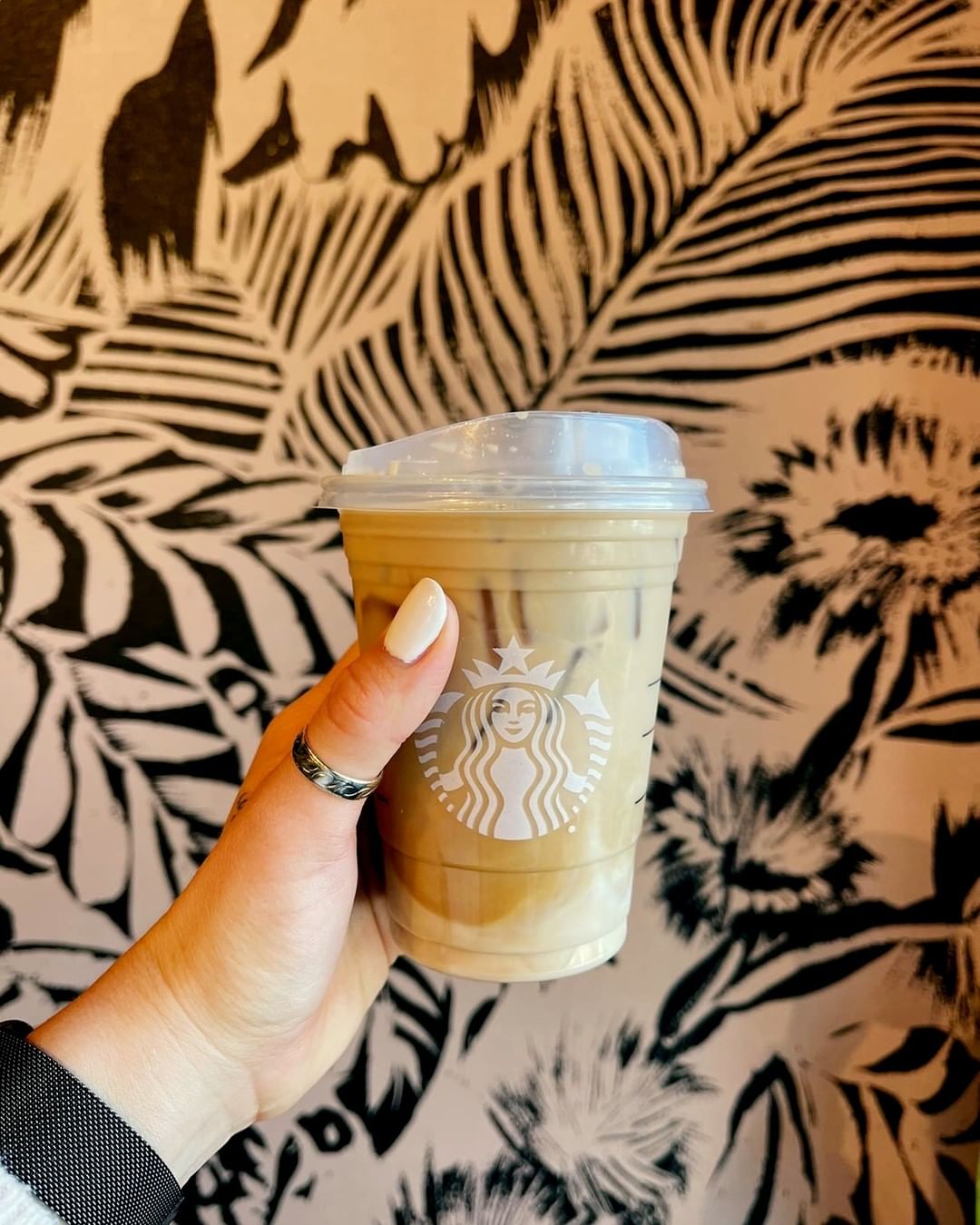 The Iced Latte is a fun and versatile Starbucks iced coffee drink to order. Starbucks will always have seasonal and festive drinks on the menu, and you can order them in many different ways.
For instance, when the Pumpkin Spice Latte hits the menu in the fall, you don't just have to order it in a hot latte. You can make it an iced latte, frappuccino, or hot chocolate, add the syrup to iced coffee, or even make a Pumpkin Iced Chai Tea Latte.
The same can be said for drinks such as Iced Mochas, Iced Vanilla lattes, etc. Don't be afraid to mix and match different syrups as well.
Final Thoughts
Between the decadent Cold Foam, Nitrogen Infused Cold Brew, and blended frappuccinos, Starbucks has a fantastic selection of fruity, sweet, and rich iced beverages for any flavor palate.
Starbucks is also always crafting new and exciting iced beverages that are inspired by recipes around the world.