Did you know that in 2011, Starbucks dropped the word "coffee" from its name and logo?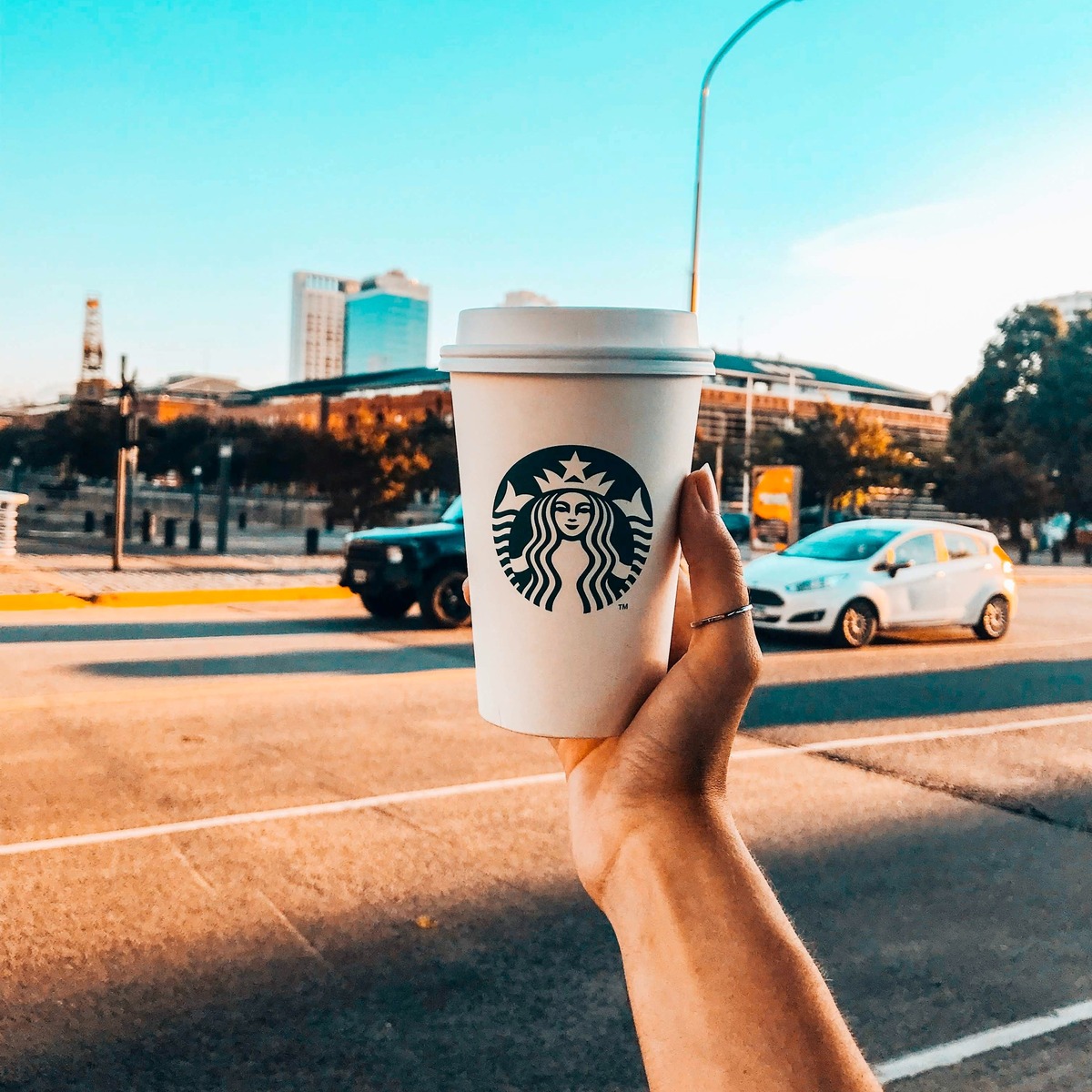 The idea was simple—Starbucks wanted to be a more inclusive place for customers. They aimed for all beverage preferences and health conditions to be able to come together and "inspire and nurture the human spirit."
By dropping the word "coffee" from the name, Starbucks was publicly announcing its aim to become more inclusive to all.
Since then, they have added various low-caffeine and caffeine-free drinks to their menu. The best low-caffeine Starbucks drinks include the Starbucks Refreshers, Chai Tea Latte, Matcha Green Tea Latte, Starbucks Iced Tea, Blended Strawberry Lemonade, Caramel Apple Spice, Iced Guava Passion Fruit Tea, Awake Tea, Hot Chocolate, and Honey Citrus Mint Tea.
Aside from some of the lowest caffeine Starbucks drinks you can order, we will also include a few coffee-free options.
Table of Contents
Best Low-Caffeine Starbucks Drinks
1. Starbucks Refreshers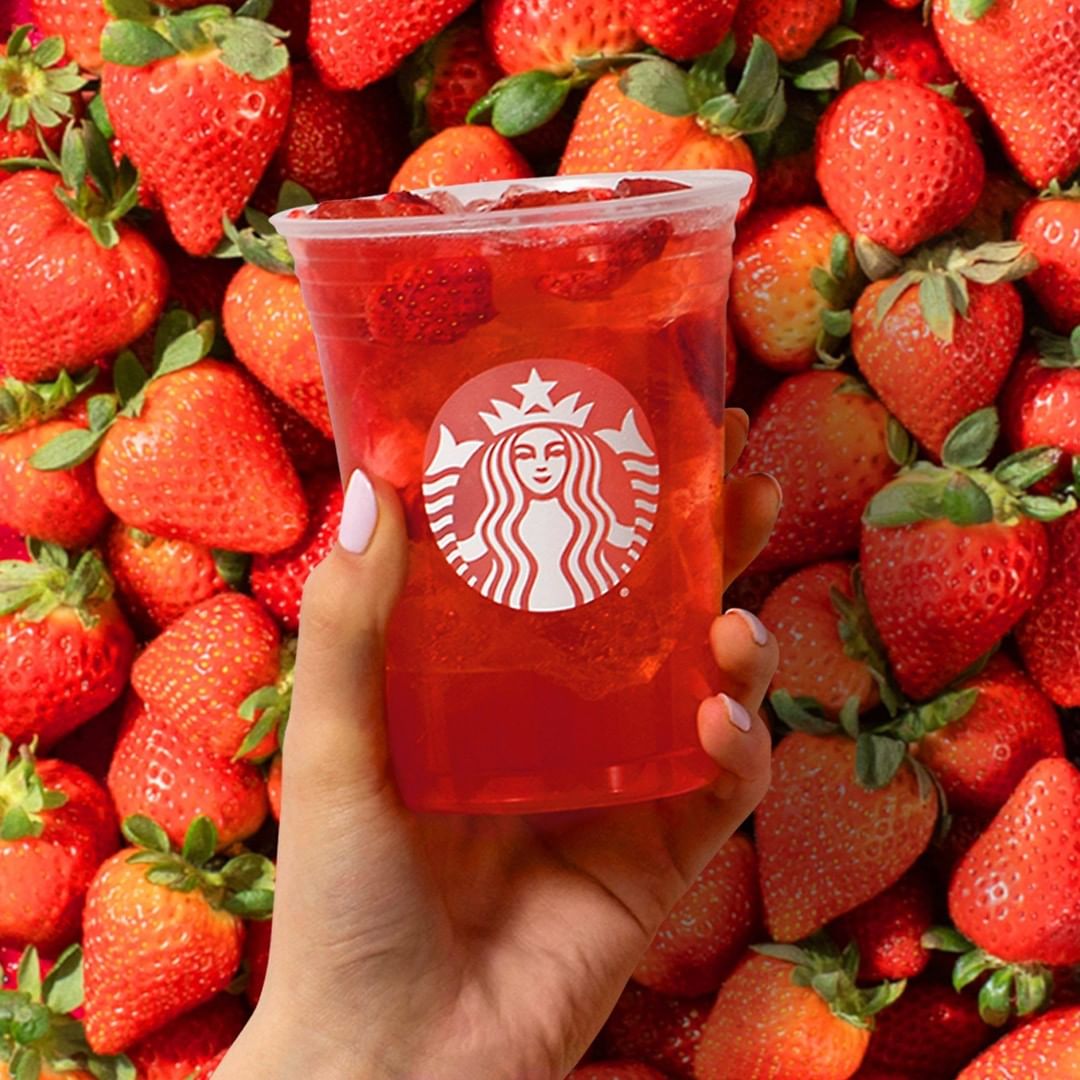 Despite their juicy and colorful appearance, refreshers are made with green coffee beans. This means the Refreshers contain caffeine but less than some of the regular coffee drinks on this list.
Extracting the caffeine from the coffee beans is wildly different from the traditional roasting process. The traditional process of preparing coffee beans is picking them, drying them, browning them, and roasting them.
In contrast, the beans are interrupted before the roasting stage and steeped in water to extract the flavor and caffeine. This extract is known as a green coffee extract.
The trendy Pink Drink is a Strawberry Acai Refresher with coconut milk added.
2. Chai Tea Latte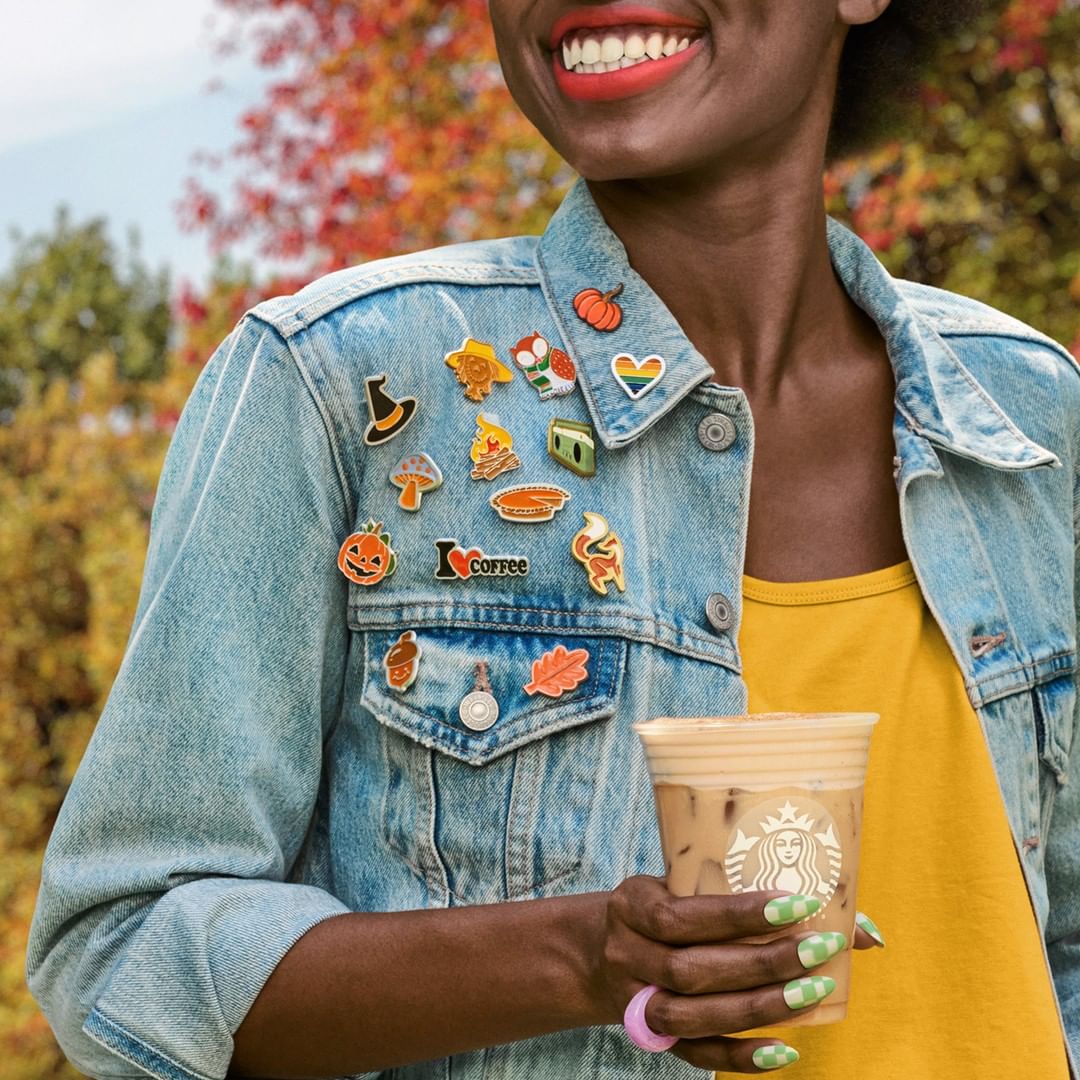 Chai Tea Lattes can be made hot or iced. They start with a chai tea concentrate and have either cold or steamed milk added. Of course, these can be made with espresso shots to boost the caffeine content.
As they are traditionally made, they contain about half the caffeine of all other traditional lattes on the menu.
3. Matcha Green Tea Latte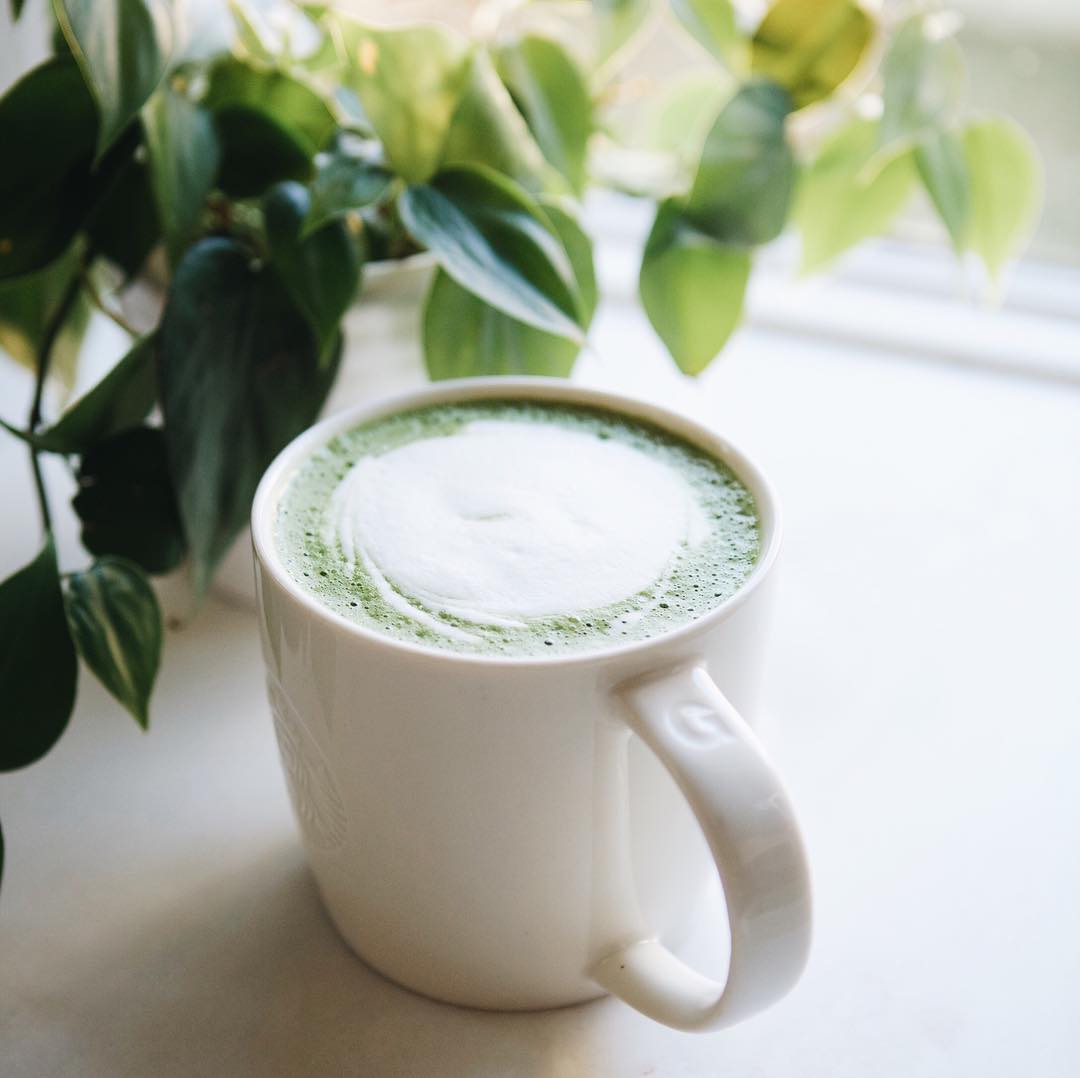 Matcha Green Tea Lattes can also be made hot or iced. They contain less than half of the caffeine content of other lattes of the same size.
Matcha is made from green tea leaves ground up into a fine powder. This helps the leaves retain their nutritional qualities, such as being high in antioxidants, boosting brain function, and promoting heart health.
One thing to keep in mind is that Starbucks matcha does contain quite a high amount of added sugar, so those hoping to cut down on sugar should be wary of ordering this particular drink.
4. Starbucks Iced Tea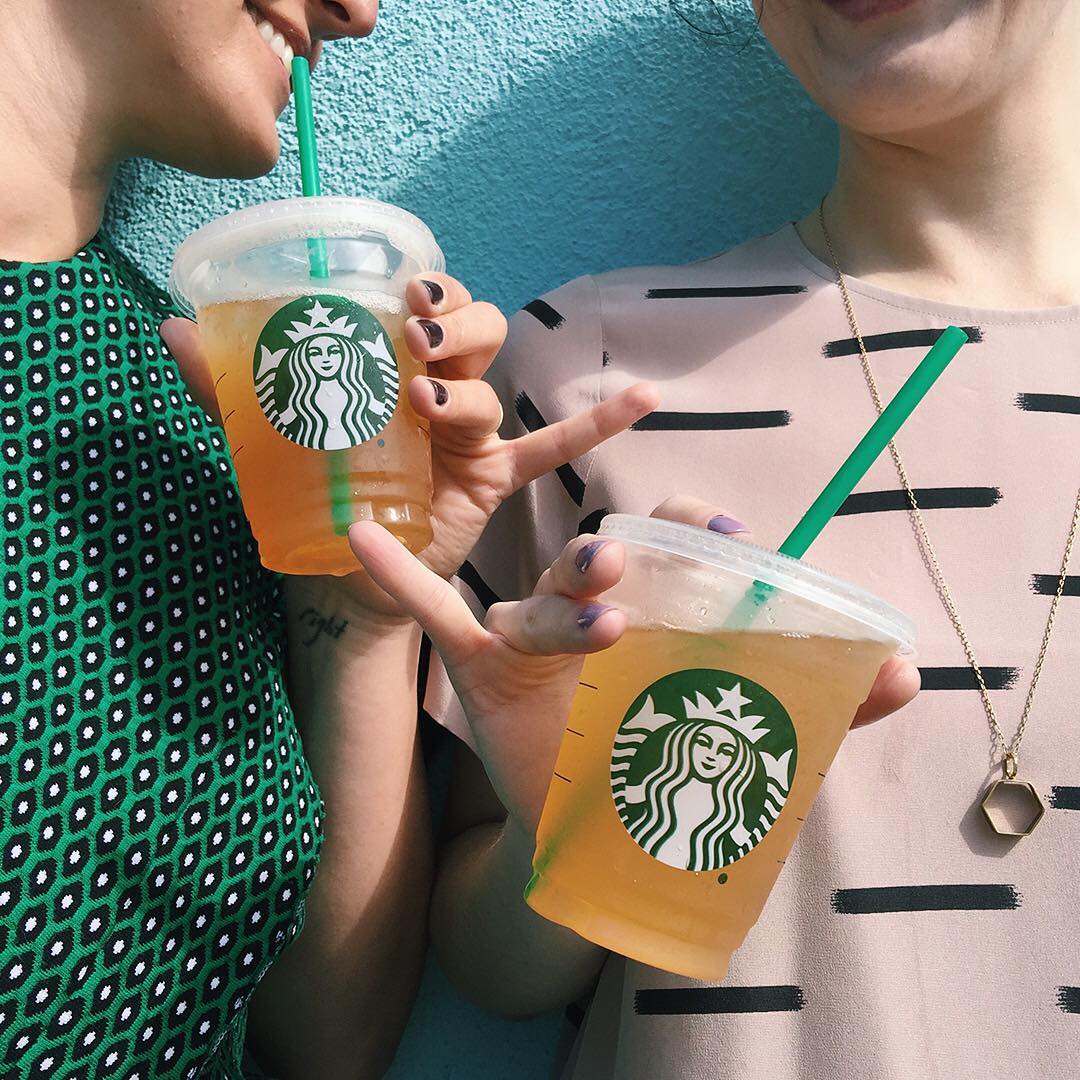 Starbucks typically has three types of teas they brew daily—Passion Tea, green tea, and black tea. Passion Tango Tea contains no caffeine, Green Tea contains just a little, and Iced Black Tea has the highest caffeine content of the three.
You can mix several variations of teas and juices to create delicious and refreshing low-caffeine beverages. For instance, you could always add lemonade, mango, a refresher base, or even strawberry puree.
There is a seemingly endless amount of combinations you can get out of these beverages. If you don't know what to order, ask your barista for their recommendation. Teas are always a great option if you're looking for a healthy Starbucks drink.
5. Blended Strawberry Lemonade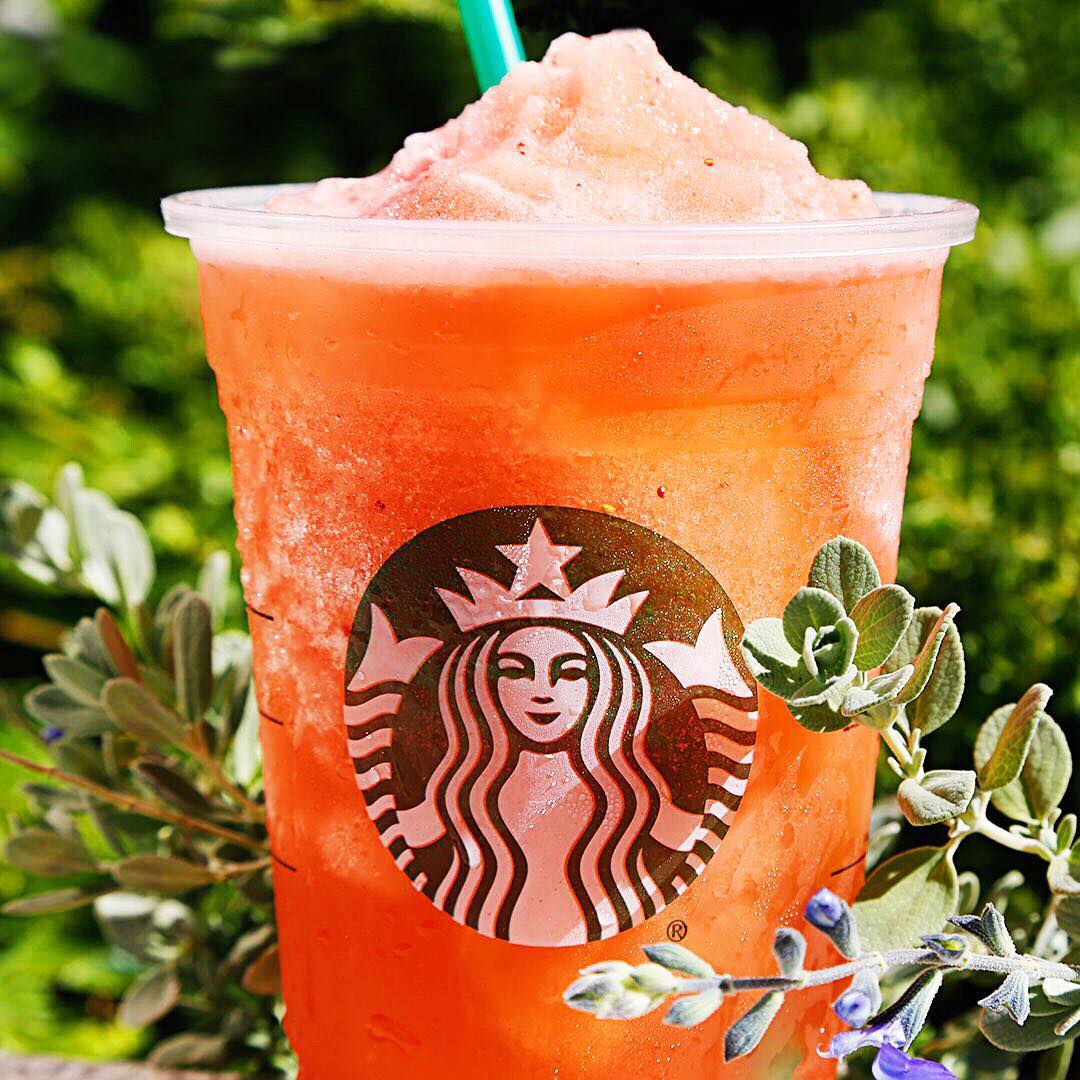 A Blended Strawberry Lemonade is a drink that rarely pops up on the menu. Still, Starbucks typically carries all of the ingredients necessary to craft it. It is also a caffeine-free beverage.
If your barista is unsure how to make it, just let them know you'd like a Strawberry Lemonade (made with strawberry puree) mixed with the frappuccino base. The frappuccino base is the thick sugar syrup added to frappuccinos to bind them and keep them from separating.
6. Caramel Apple Spice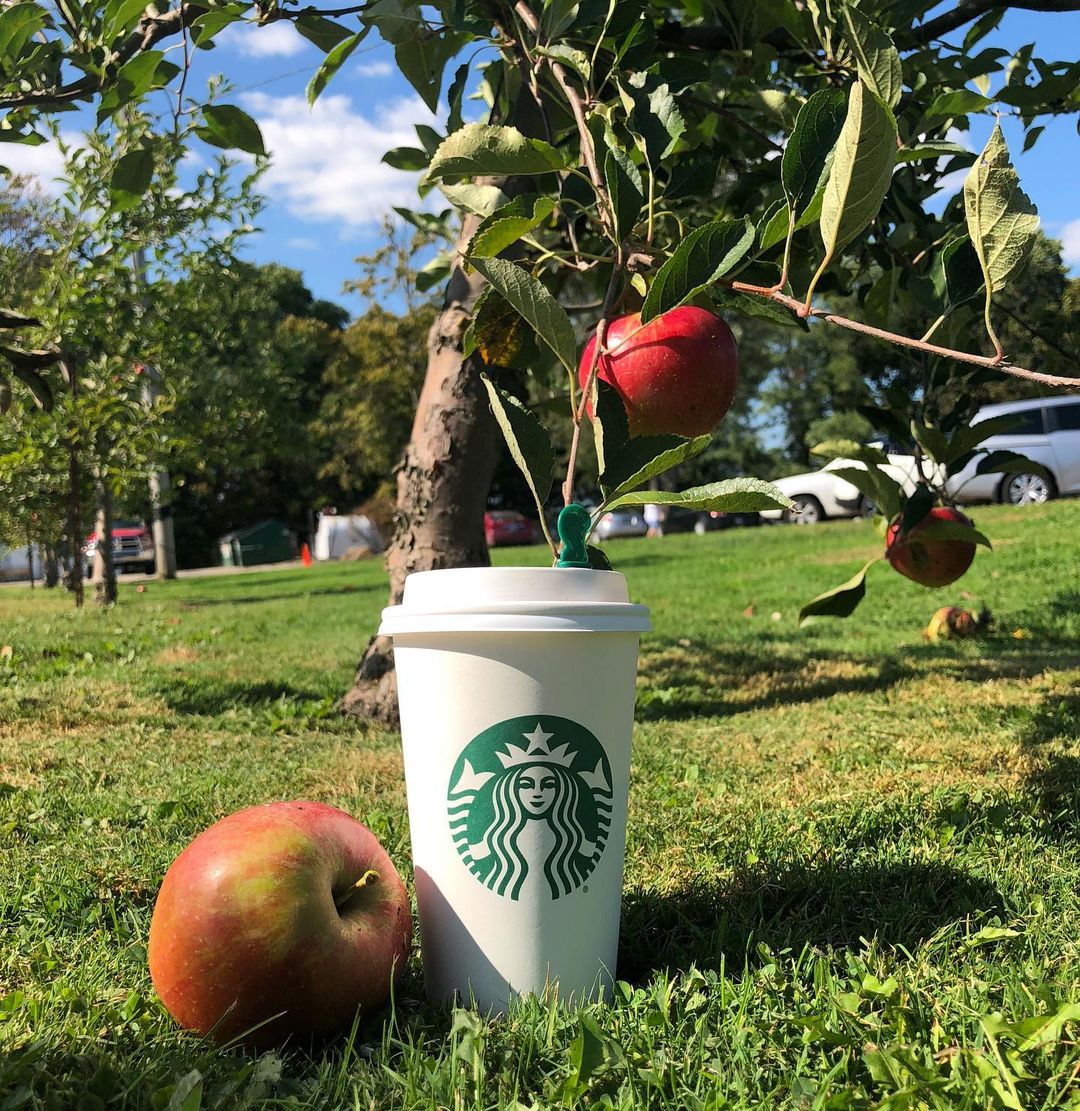 The Caramel Apple Spice is a fantastic caffeine-free drink that is only featured on the menu periodically, but one that baristas typically have all the ingredients to make.
It is made from steamed apple juice, cinnamon dolce syrup, whipped cream, and caramel syrup. This drink is a great warm treat, especially during the cold winter months.
7. Iced Guava Passion Fruit Drink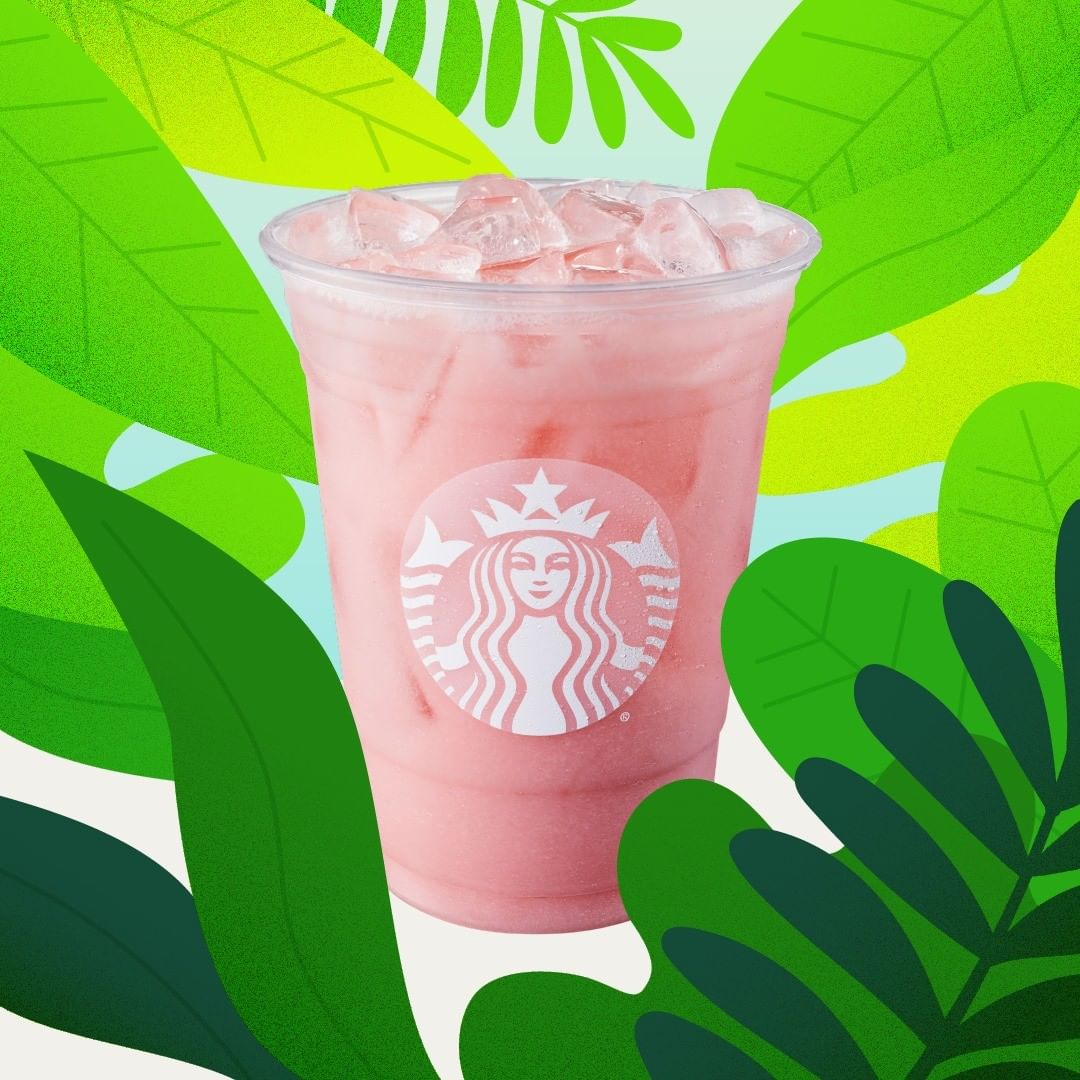 Starbucks brought this drink to the public for a short season, and customers fell in love with it. It is crafted with passion fruit tea, pineapple ginger, and coconut milk. Some prefer to skip the coconut milk and add lemonade, while others will add pumps of mango or raspberry syrup for variety.
When Starbucks discontinued this drink, fans went wild. In the end, Starbucks brought it back and gave it a more permanent place on its menu.
This drink is entirely caffeine free, relatively healthy, and endlessly refreshing!
8. Awake Tea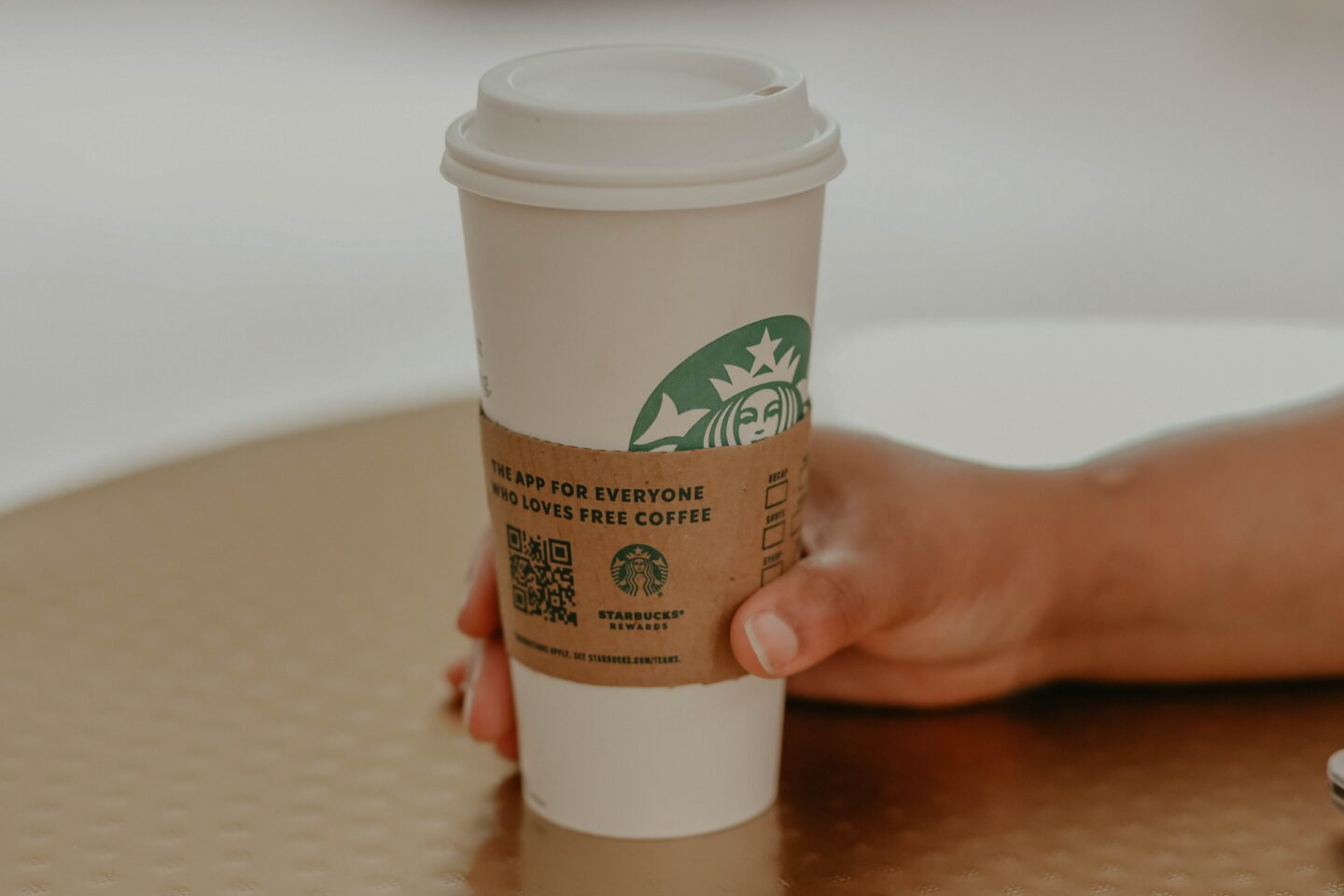 While the name "Awake Tea" may lead you to believe that this drink packs tons of caffeine, it actually only has a mild amount. With about 70 mg of caffeine in a grande, this black tea has even less caffeine than a Chai Tea Latte or Matcha Green Tea Latte.
For an added flavor boost, you could ask for this tea to be made with steamed lemonade. Or, if you want variety, ask the barista to turn it into a version of an Earl Gray Tea Latte by adding vanilla syrup and steamed milk.
9. Hot Chocolate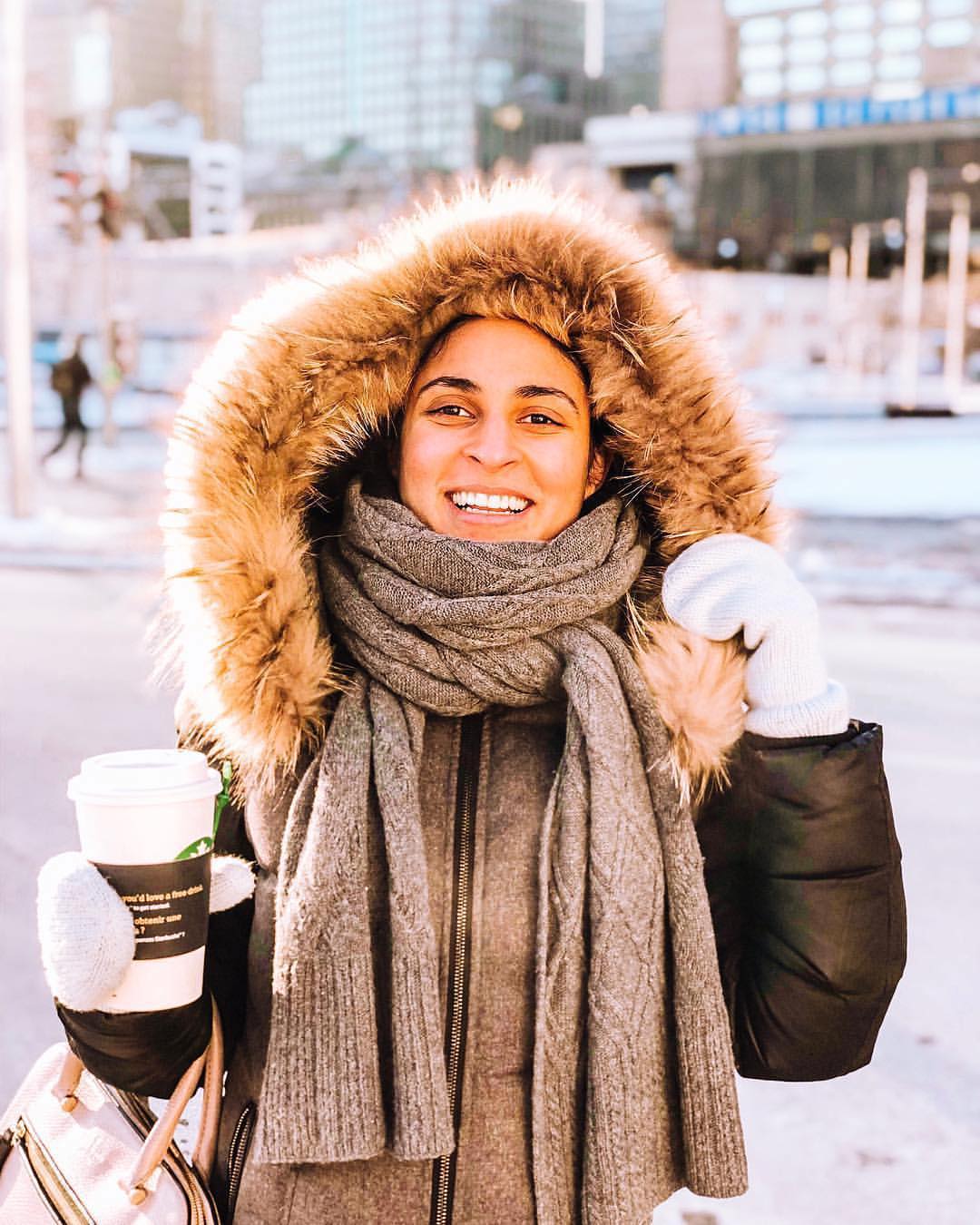 Hot Chocolate is very close to being completely caffeine free. The drink doesn't contain coffee, but chocolate naturally carries trace amounts of caffeine. The great part about Starbucks Hot Chocolates is that there are endless ways to order them to keep them exciting.
First, they can come made with either milk chocolate, dark chocolate (available occasionally), or white chocolate. You can mix milk chocolate and white chocolate for a Zebra Hot Chocolate (also called a Tuxedo or Penguin Hot Chocolate). Or, you can add flavors such as raspberry, peppermint, chai, or caramel.
Hot chocolates are incredibly versatile and can be dressed up in so many ways.
10. Honey Citrus Mint Tea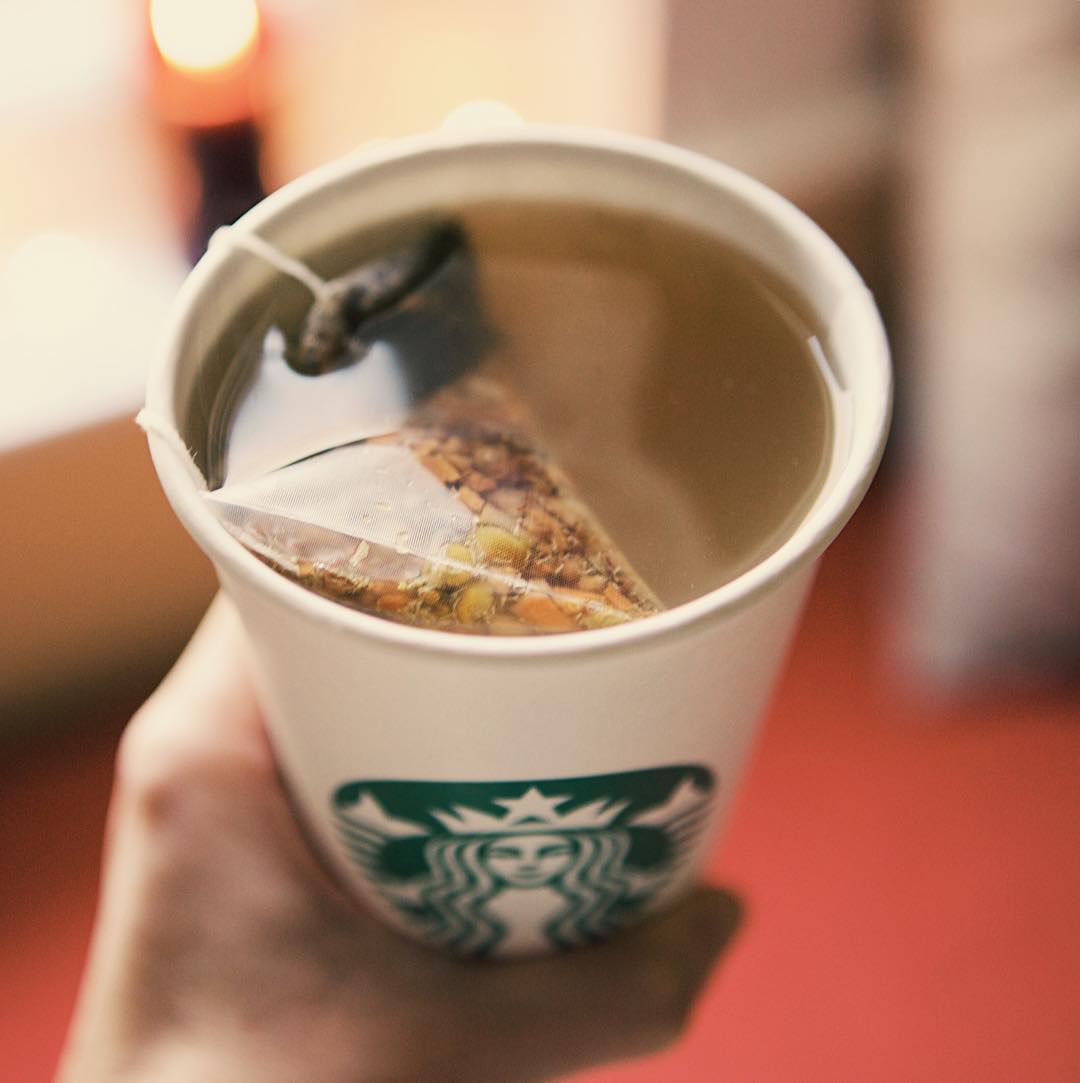 Before this drink was added to the menu, the Honey Citrus Mint Tea was a secret menu item called the Medicine Ball. Baristas make this drink for each other when someone is feeling under the weather. It is a feel-good drink that contains Jade Citrus Mint Green Tea, Peach Tranquility Herbal Tea, steamed lemonade, and honey.
It contains just a hint of caffeine to perk you up while nourishing your body with vitamins and anti-inflammatory and antioxidant-rich honey. Some stores also refer to it as the Cold Buster.
How Are Some of The Most Popular Drinks Made?
Almost every coffee-based beverage and frappuccino can be made decaf or with no coffee. Some popular drinks that are easily made caffeine free include mochas, frappuccinos, and lattes.
1. Mocha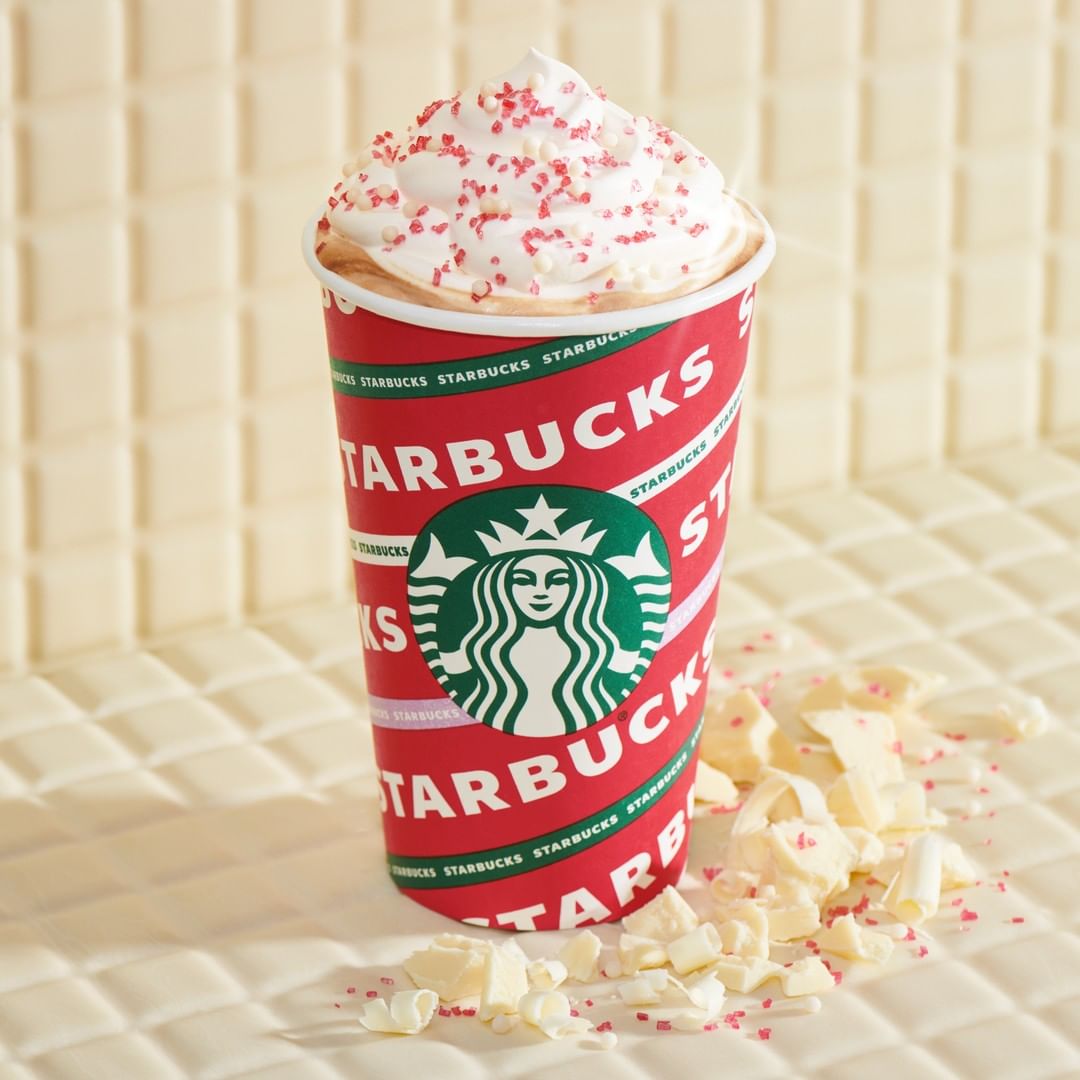 A traditional Hot or Iced Mocha has espresso shots topped with classic chocolate syrup, milk, and whipped cream. You could always ask for a decaf mocha—decaf only has one-third the caffeine content of regular espresso shots. But if you prefer not to have caffeine, you could order a hot chocolate instead.
Ordering a mocha with no espresso shots is much more expensive than hot chocolate or chocolate milk, and it has the same components. You can also try Starbucks' White Hot Chocolate, which is offered all year round.
2. Frappuccinos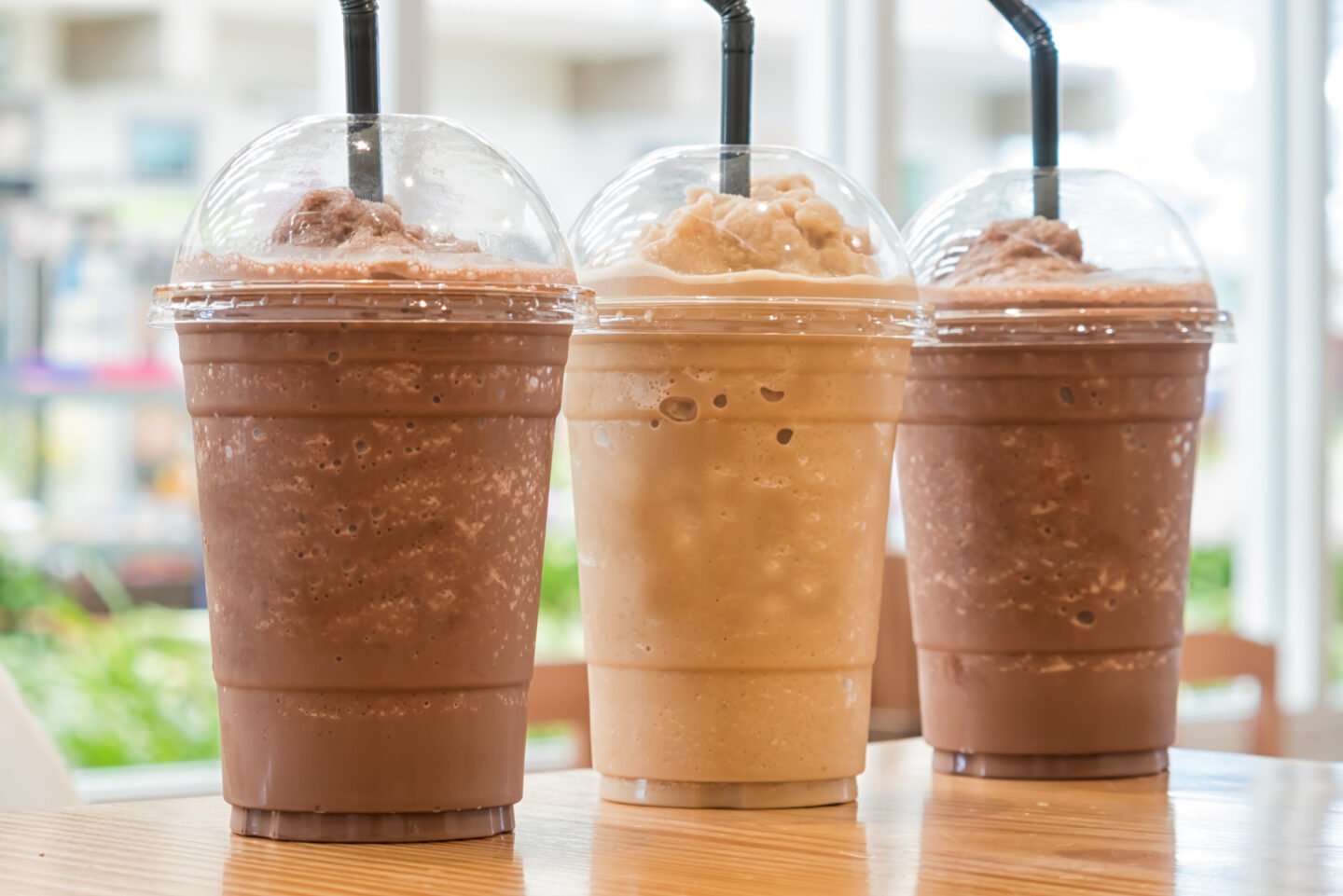 For just about every Frappuccino on the menu, there are caffeinated and non-caffeinated versions. The caffeinated versions are made with a pre-made espresso concentrate and added to the drinks. Then a thick, sugary syrup that binds the ice and other flavors together is added before everything is blended.
Generally speaking, if you see a Frappuccino item on the menu that ends in the word "cream," it will be coffee-free. These versions skip the espresso base that gets added to the caffeinated versions.
However, if you like the taste of the Frappuccinos with the espresso base added, you can always ask your barista to replace it with decaf espresso shots. They should be happy to do this at no additional cost to you.
3. Lattes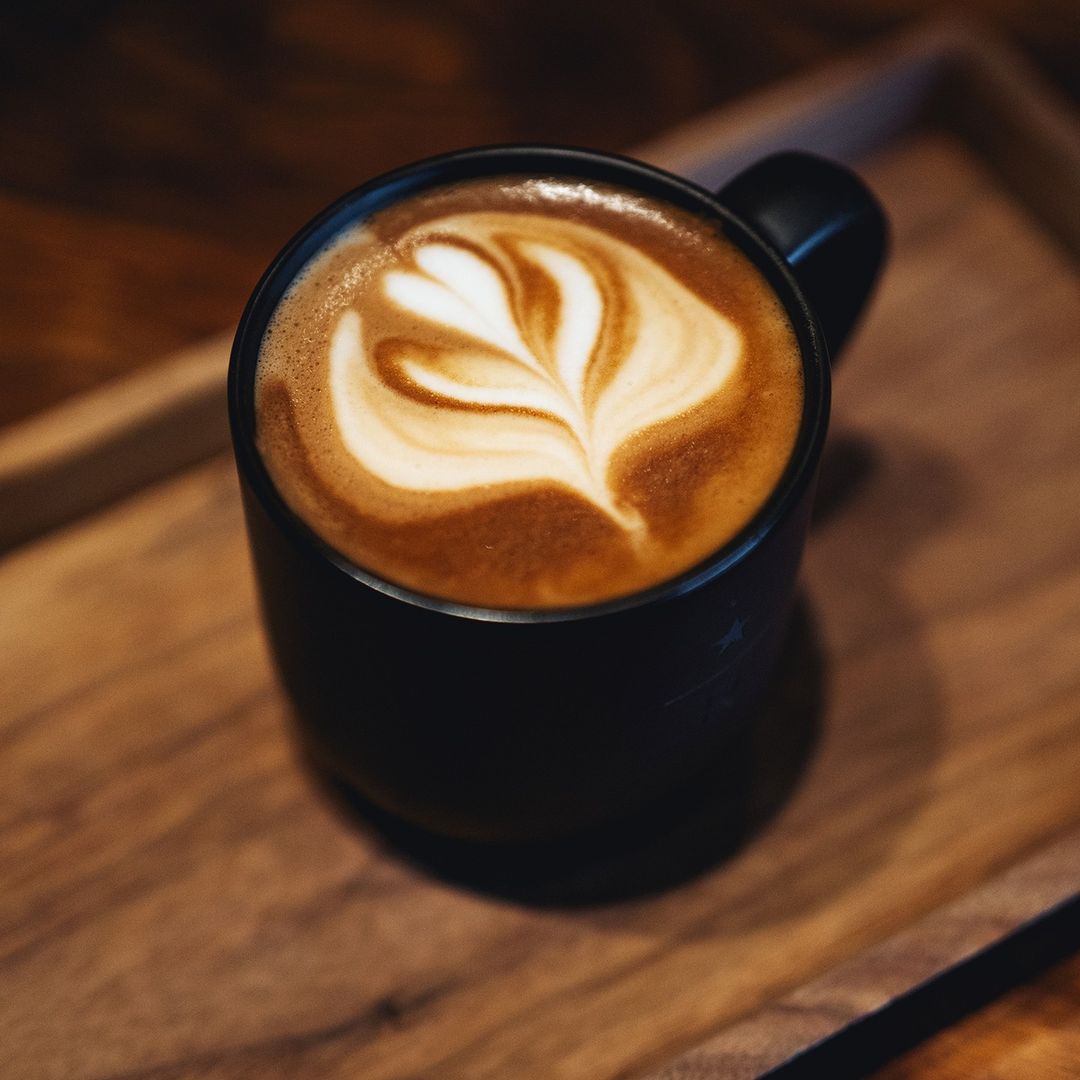 Just like the beverages above, Lattes can easily be made to be either decaf or completely coffee free. Ask your barista to replace the espresso shots if you'd like decaf. If you'd like it completely coffee free, say you would like a steamer.
This works with all of the popular and seasonal lattes too. You could ask for a Pumpkin Spice Steamer, a Caramel Brulee Cream Steamer, or a Chestnut Praline Cream Steamer.
4. Iced Coffee and Cold Brew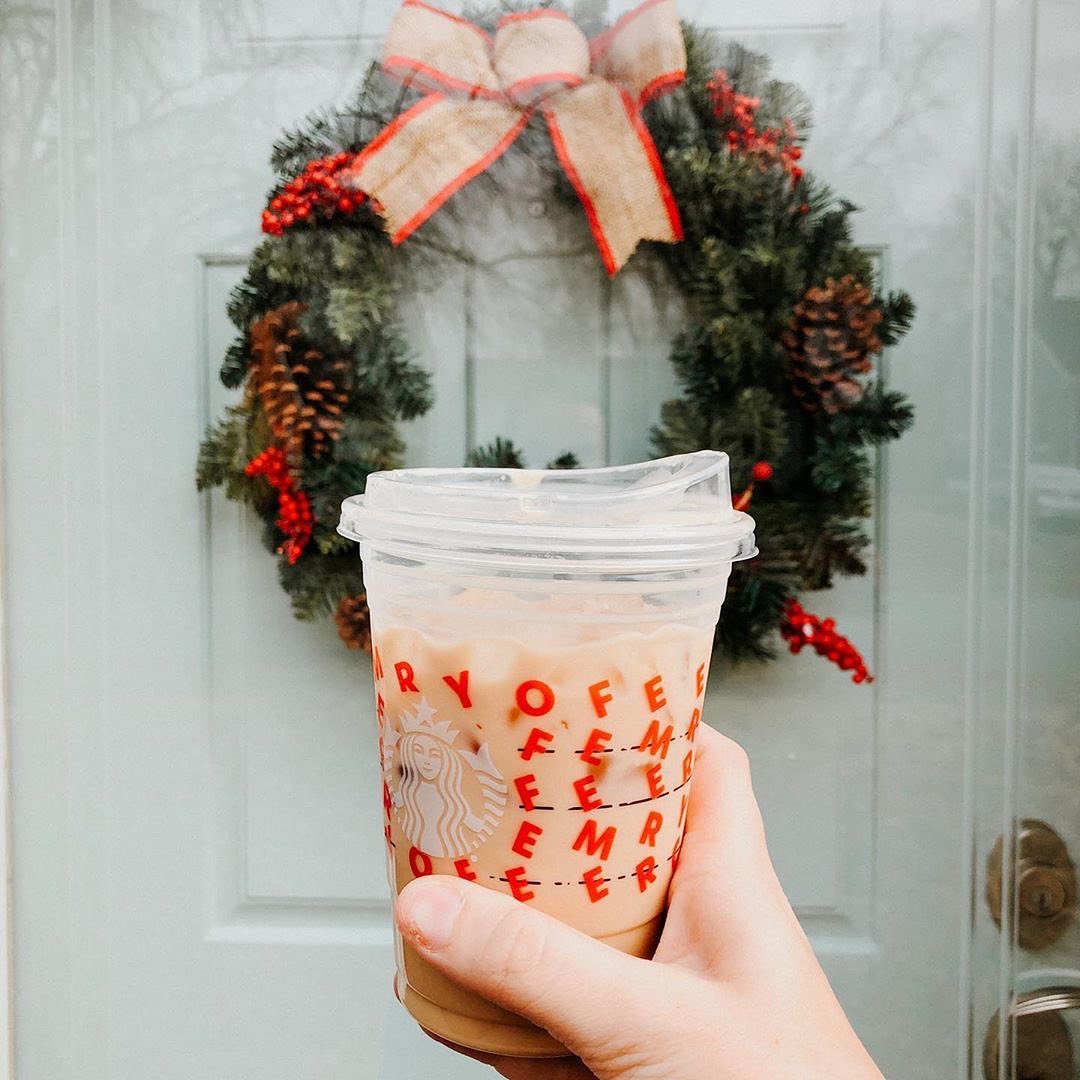 Unfortunately, Starbucks doesn't offer caffeine-free or decaf versions of its Iced Coffee and Cold Brew. However, a very close alternative would be to ask for a decaf Iced Caffe Americano.
This will have one-third the caffeine content of a regular Americano, but it can still do a great job of scratching that itch. Plus, they're always a great option for a low-calorie Starbucks drink.