Coffee syrups enhance the flavor of coffee, tea, and baked goods. You can use coffee syrups in various ways, including use as drizzle, marinade, and flavor additives to beverages and food. If you want to add a dash of sweetness and flavoring to drinks and food, use coffee syrups.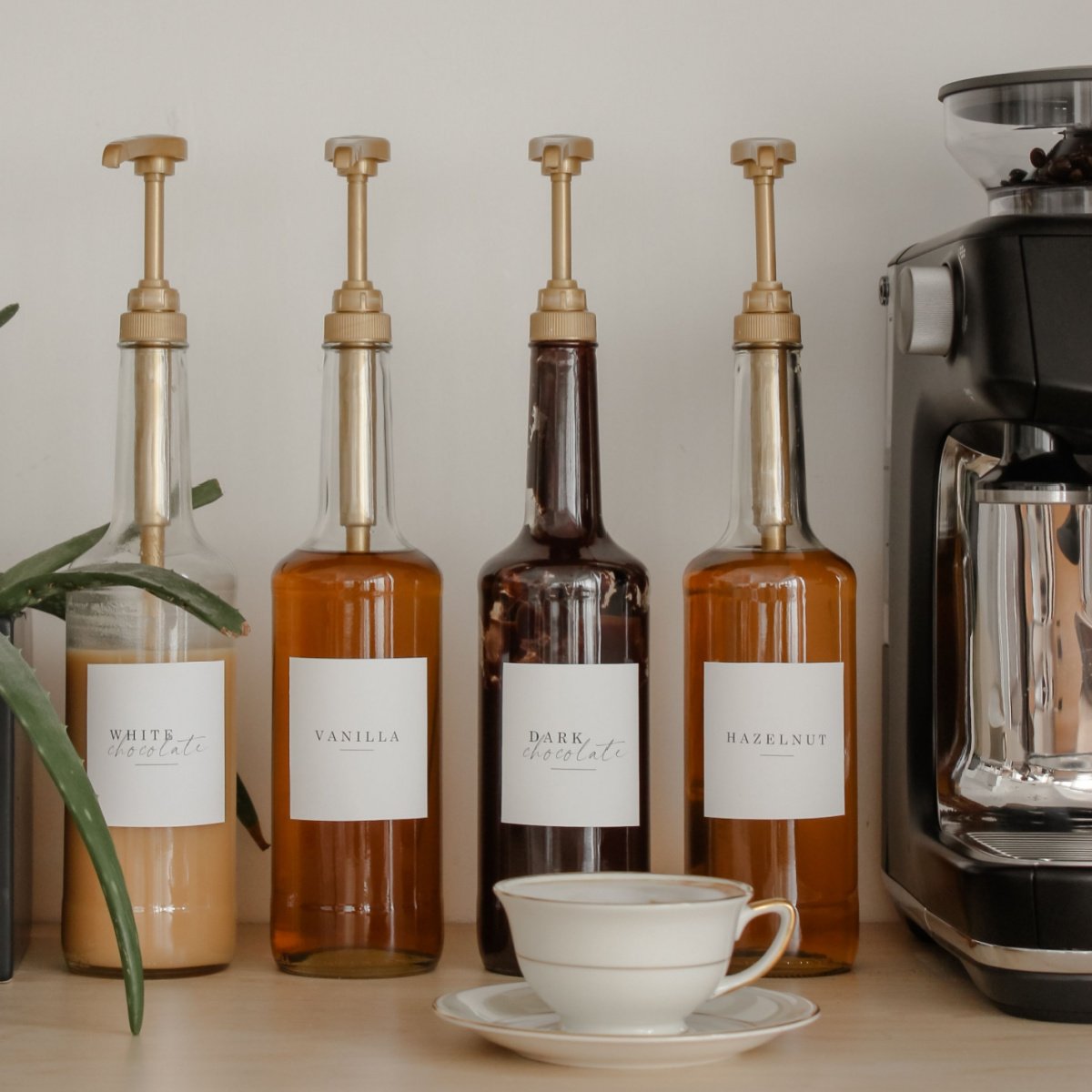 Syrups come in many flavors and can turn a bland cup of coffee into something spectacular. Not only do coffee syrups enhance coffee, but you can also use them in desserts, marinades, and sauces for savory dishes. Coffee syrups are a great addition to any pantry.
Table of Contents
6 Ways To Use Coffee Syrups
1) Flavoring Coffee
Syrups add great flavor to coffee and are fun to experiment with. Vanilla pairs perfectly with coffee. It is often used in cappuccinos, hot coffee, and iced coffee. Flavored syrups can add the taste of salted caramel, chocolate, or other flavors to coffee.
Flavored coffee syrups are especially fun during the holiday season. Pumpkin spice flavored syrups make your coffee taste like fall, and peppermint syrup turns your coffee or ice cream into a winter wonderland. Gingerbread syrup is an excellent addition to lattes, espressos, and cappuccinos in the wintertime, especially when topped off with crunchy wafers.
2) Ice Cubes
Flavored coffee syrup can be mixed with water and frozen in an ice cube tray to be used as an additional flavoring in iced coffee. Combine the flavored syrup with water and pour into an ice cube tray and freeze. Anytime you make iced coffee, remove the tray and add the cubes to your drink.
Another option for flavored ice cubes is to place them in an ice shaver and turn them into shaved ice. This is a decadent treat that is simple to make. To save time, you can make several flavors and freeze them in different trays simultaneously.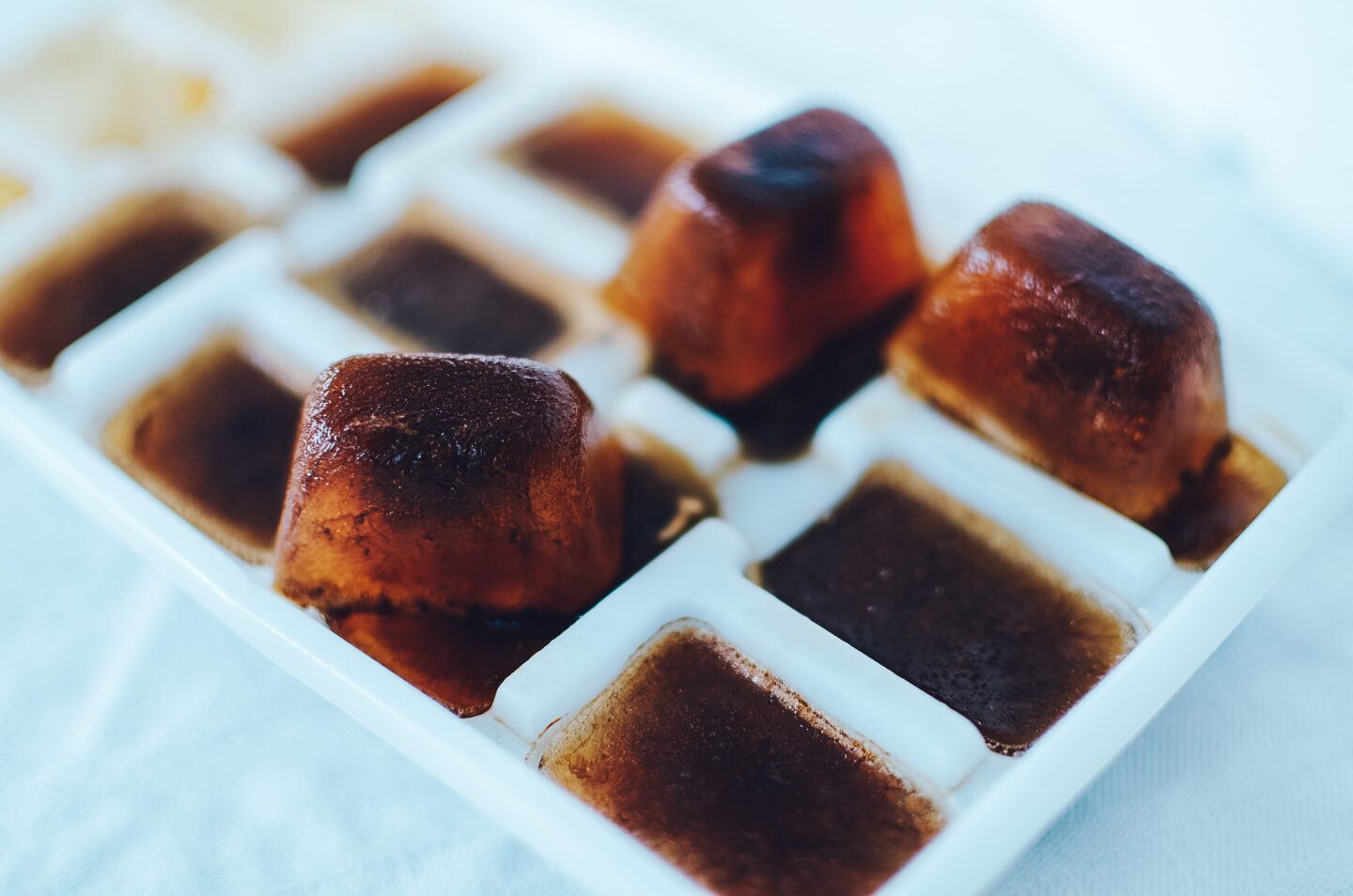 3) Cooking
Flavored syrups are not limited to coffee; you can also use them for various recipes and marinades. Flavored syrups can sweeten cakes, brownies, cookies, or other baked goods. Here are some other examples of how syrups are used in cooking.
Syrups are an excellent drizzle for pancakes, ice cream, or even popcorn.
Add flavored syrup to whipping cream for flavored whip cream
Fruit machination. The fruitier syrups are a great addition to poaching fruits.
Syrups can be added to buttercream for cake icing
4) Cocktails
Coffee syrup can be used to make both non-alcoholic and alcoholic cocktails. Syrups add consistently good flavor to cocktails. The fruity syrups are ideal for summer beverages, and the sweet syrups are great for fall and winter drinks. Here are some cocktails that benefit nicely from flavored syrups.
5) Desserts
Syrups can be used to make dessert sauces or blended into frappes. You can also swirl them over whipped cream or ice cream to add zest to any dessert. Syrups especially show off their magic when blended with milkshakes or smoothies.
Flavored syrups also shine when used to make dessert sauces. These thick and creamy sauces are great served with desserts or after-dinner drinks. They elevate the flavors of sweet bread, such as pound cake.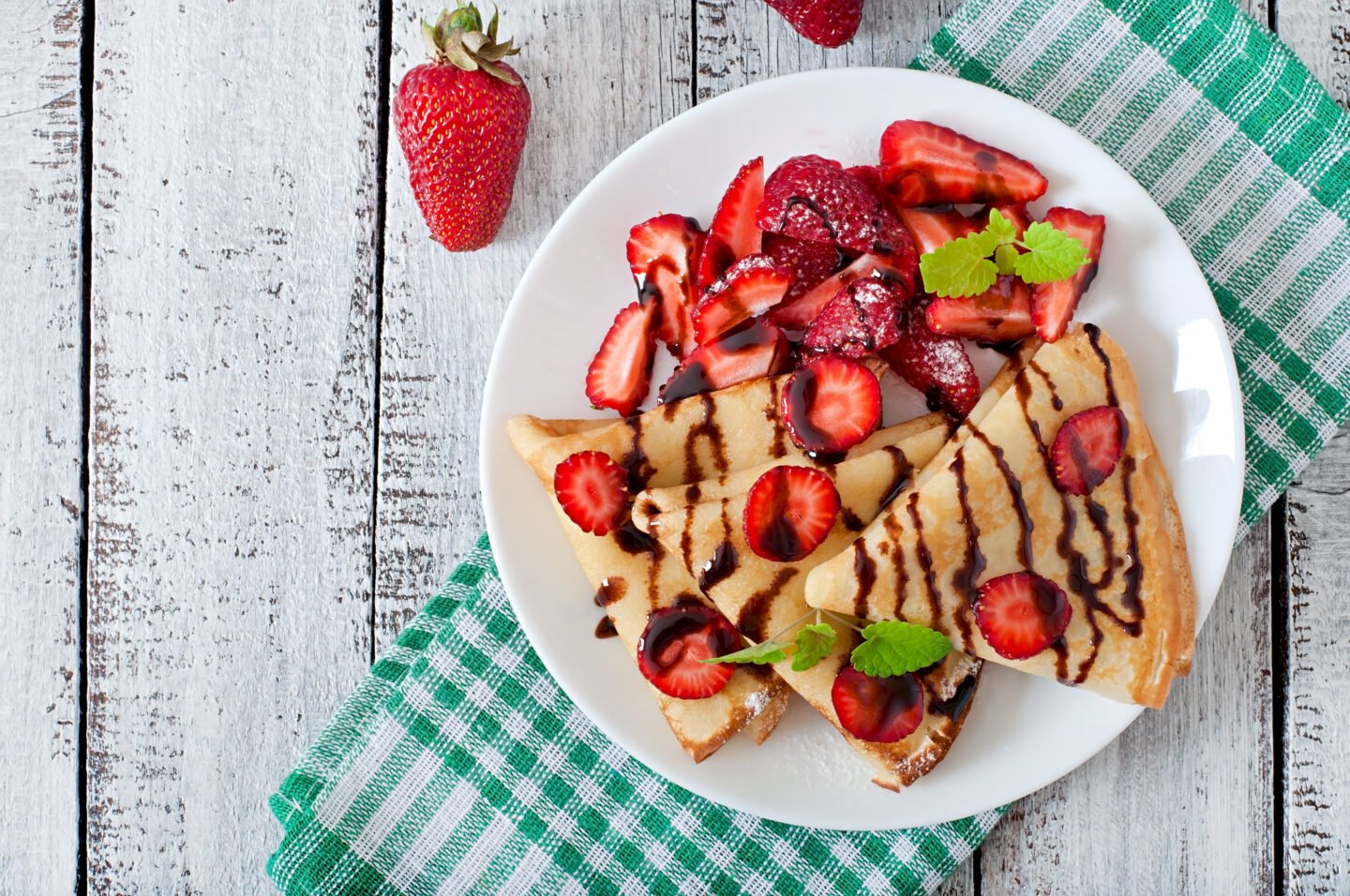 6) Teas and other beverages
Coffee and cocktails are not the only beverages that benefit from flavored syrups. Syrups add lovely depth and sweetness to teas, as well. You can serve the tea either hot or cold.
Additionally, syrups can also be used for lemonade, Italian sodas, and hot chocolate. Flavored syrups are versatile and can be used in any beverage that needs an extra boost.
How To Use Syrups In Coffee
Many recipes call for two pumps of syrup per cup, but some pumps are one ounce of syrup, while others are ¼ ounce per pump. A good rule of thumb is two tablespoons of syrup per eight ounces. Here is a simple at-home recipe for a gingerbread latte using flavored syrup.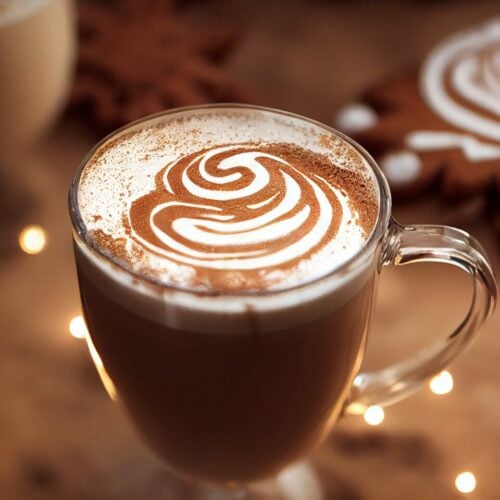 Gingerbread Latte
This is a simple recipe for a delicious gingerbread latte that you can easily make at home. You can top it off with whipped cream if you want your coffee a little more creamy.
Ingredients
1

cup

milk

½

cup

espresso

2

tbsp

gingerbread simple syrup

whipped cream

optional
Instructions
In a small saucepan, heat the milk over medium heat. Do not allow the milk to heat up past 160 degrees Fahrenheit.

While the milk is heating, brew the espresso.

When the milk steams and bubbles begin to form, remove the milk from the heat and whisk until it is frothy.

Pour the milk into the espresso and syrup and gently stir to combine. Top with whipped cream (optional).
Nutrition
Calories:
265
kcal
Carbohydrates:
43
g
Protein:
8
g
Fat:
8
g
Saturated Fat:
5
g
Polyunsaturated Fat:
0.4
g
Monounsaturated Fat:
2
g
Cholesterol:
29
mg
Sodium:
132
mg
Potassium:
527
mg
Sugar:
41
g
Vitamin A:
395
IU
Vitamin C:
0.2
mg
Calcium:
308
mg
Iron:
2
mg
The Difference Between Coffee Syrups and Sauces
The main difference between coffee syrup and coffee sauces is that sauces are thicker than syrups. Syrups work better in cold beverages and non-coffee applications such as marinades and baked goods.
Thicker sauces tend to clump when mixed with cold beverages. However, sauces are great additions to chocolate mochas and are used as a glass covering like a mudslide. You can also use them to glaze the top of a thick coffee.
Coffee sauces contain more calories than coffee syrup. Most syrups contain approximately 20 calories per pump, while sauces contain around 30 calories per pump.
Related Questions
What's the point of coffee syrups?
They provide additional flavor. Coffee syrups are commonly used at cafes and restaurants to enhance drinks and food flavor profiles. They make a great addition to any pantry and have a wide variety of uses.

Brown sugar syrup, cinnamon, and vanilla syrup turn an iced coffee into a mocha. All it takes is creativity; flavored syrup can transform any beverage into a sweet and flavorful treat. Vanilla is the most popular coffee syrup on the market and is used for lattes, mochas, and cappuccinos.
What is the shelf life of coffee syrup?
Coffee syrup should be stored at room temperature in a dry space. Once opened, the syrup will stay fresh for three to six months with the cap. If the syrup is stored with the pump dispenser, the shelf life is one to two months.

Unopened coffee syrups in plastic bottles have a shelf life of up to 24 months, while unopened syrups in glass bottles last 36 months.

Unsweetened coffee syrup is made with three natural ingredients: water, sugar, and ground coffee. Once opened, unsweetened coffee syrup has a shelf life of six months. Coffee sauces have an average shelf life of one year.