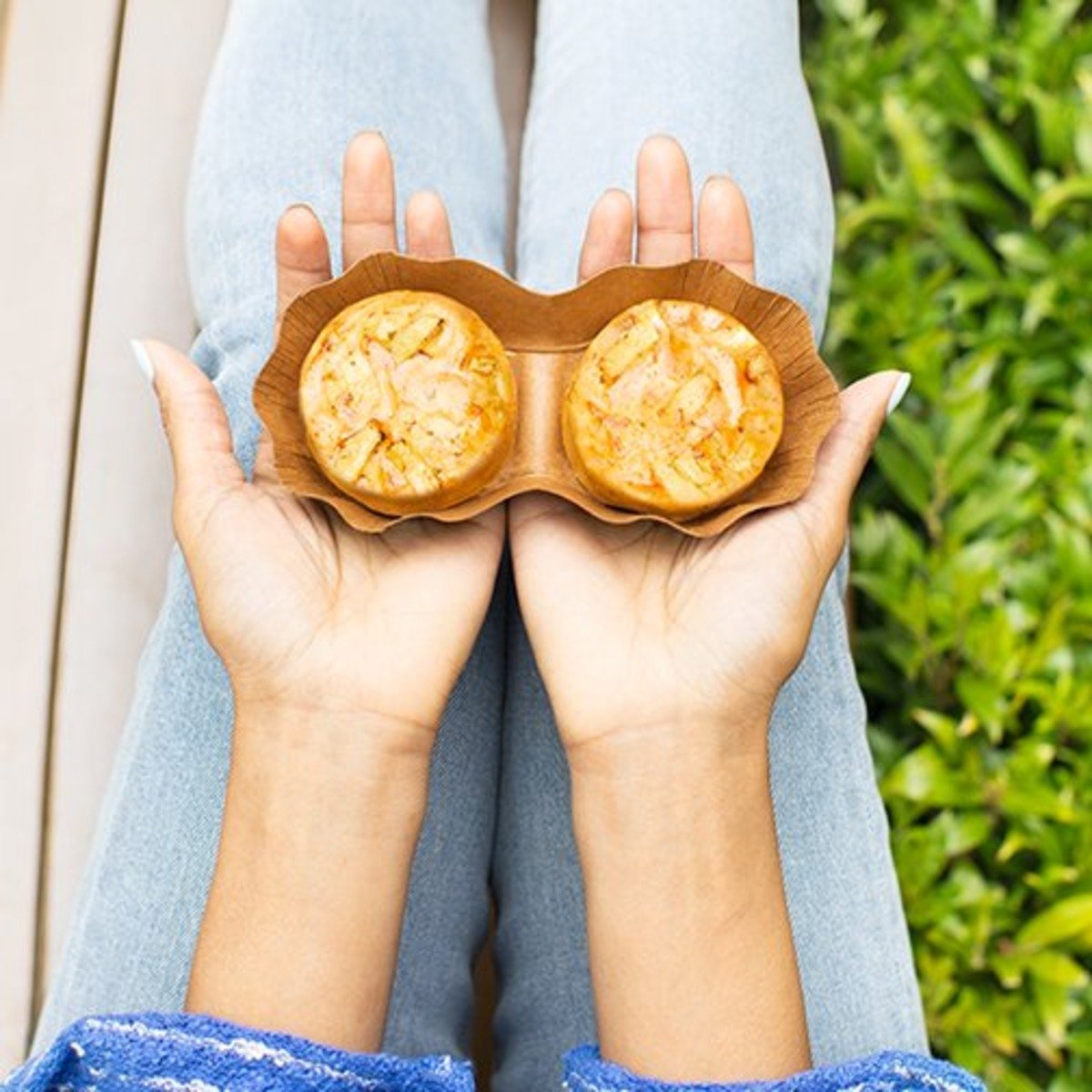 If you follow a restrictive diet, you know how tough it can be to grab a quick snack while out and about. I have been vegan for about five years, so I know firsthand how hard it can be to find detailed ingredient lists while trying to get a bite.
Starbucks has three varieties of sous vide egg bites (Kale & Mushroom, Bacon & Gruyere, and Egg White & Roasted Red Pepper), all of which are keto-friendly.
But that's just the tip of the egg-bite iceberg. Let's take a closer look at the Starbucks sous vide egg bites.
Table of Contents
What are Starbucks egg bites?
Starbucks first introduced keto egg bites in 2017. Since then, they have become a staple for many of the Starbucks faithful.
Essentially, they are sous vide bites of eggs and other ingredients to create a tasty little breakfast. There are three types of keto egg bites—Kale & Mushroom, Bacon & Gruyere, and Egg White & Roasted Red Pepper.
The egg bites were meant to be a breakfast option that didn't have any bread and were a low-carb option. They weren't necessarily meant to be keto-friendly, but it's a plus that they are.
One thing to note is that all varieties are mainly cottage cheese. As in, the base for all of these breakfast treats is cottage cheese.
But don't be scared off—that's just the base! The cottage cheese doesn't overpower the other ingredients.
1) Kale & Mushroom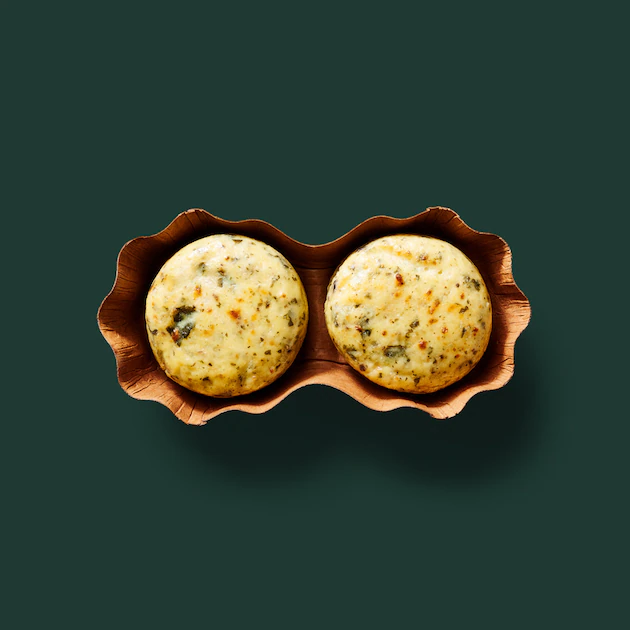 The Kale & Mushroom egg bites contain chopped kale, portabella mushrooms, eggs, and Monterey Jack cheese.
It's a great vegetarian option for getting your morning going. However, it has 11g of carbs, the highest of the three varieties.
The Kale & Mushroom egg bite was added later but is still a staple on the menu these days.
2) Bacon & Gruyere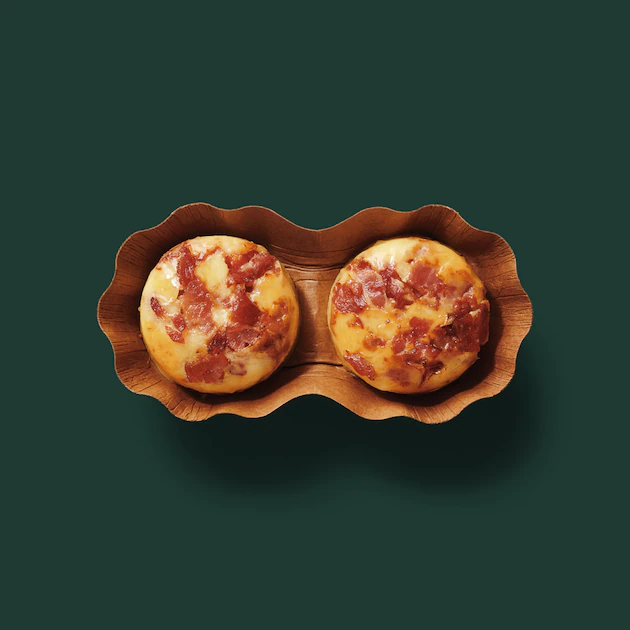 The Bacon & Gruyere egg bites have Applewood bacon, Gruyere and Monterey Jack cheeses, and egg.
This is the only variety that has meat and 19g of protein. It also only has 9g of carbs.
Being the only meat option, it also has the highest amount of protein, which is a bonus if you follow a higher-protein keto diet.
3) Egg White & Roasted Red Pepper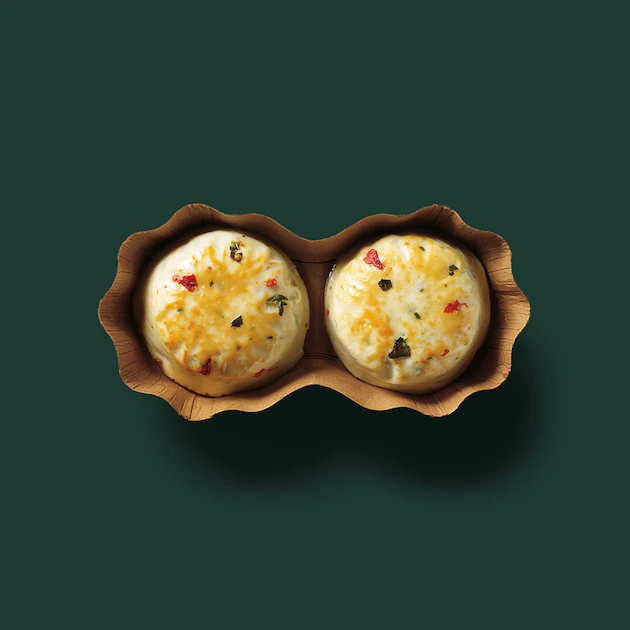 The Egg White & Roasted Red Pepper is another vegetarian option made with Monterey Jack and cottage cheese, with spinach and red pepper. It is also the only one made with egg whites.
It has 13g of protein and 11g of carbs.
Don't get scared off by the cottage cheese. It actually adds a nice texture and doesn't overpower the breakfast.
What exactly is a keto diet?
If you're reading this article, you probably already know about the keto diet. But let's take a quick refresh anyway.
The keto diet is a low-carb, high-fat diet. Following a keto diet can help you lose weight and improve your general health.
And while more evidence is needed, some studies suggest that a keto diet helps fight diabetes, cancer, epilepsy, and Alzheimer's disease.
The point of the keto diet is to put your body in ketosis. In ketosis, your body starts to burn fat for energy more efficiently. Keto diets also help lower blood sugar and insulin levels.
Many people find a true keto diet too restrictive, since you have to cut out many foods to follow a strict keto diet. Many people like to opt for a less strict keto diet by simply lowering total carbs but not cutting them out entirely.
Lowering carbs can still have similar health benefits to following a strict keto diet.
What exactly is sous vide?
Sous vide is a French style of cooking food. It involves vacuum-sealing food and letting it cook in water that is temperature controlled.
The temperature-controlled water is important for sous vide. You need it because it means you get consistent cooking and have total control over how cooked the food gets.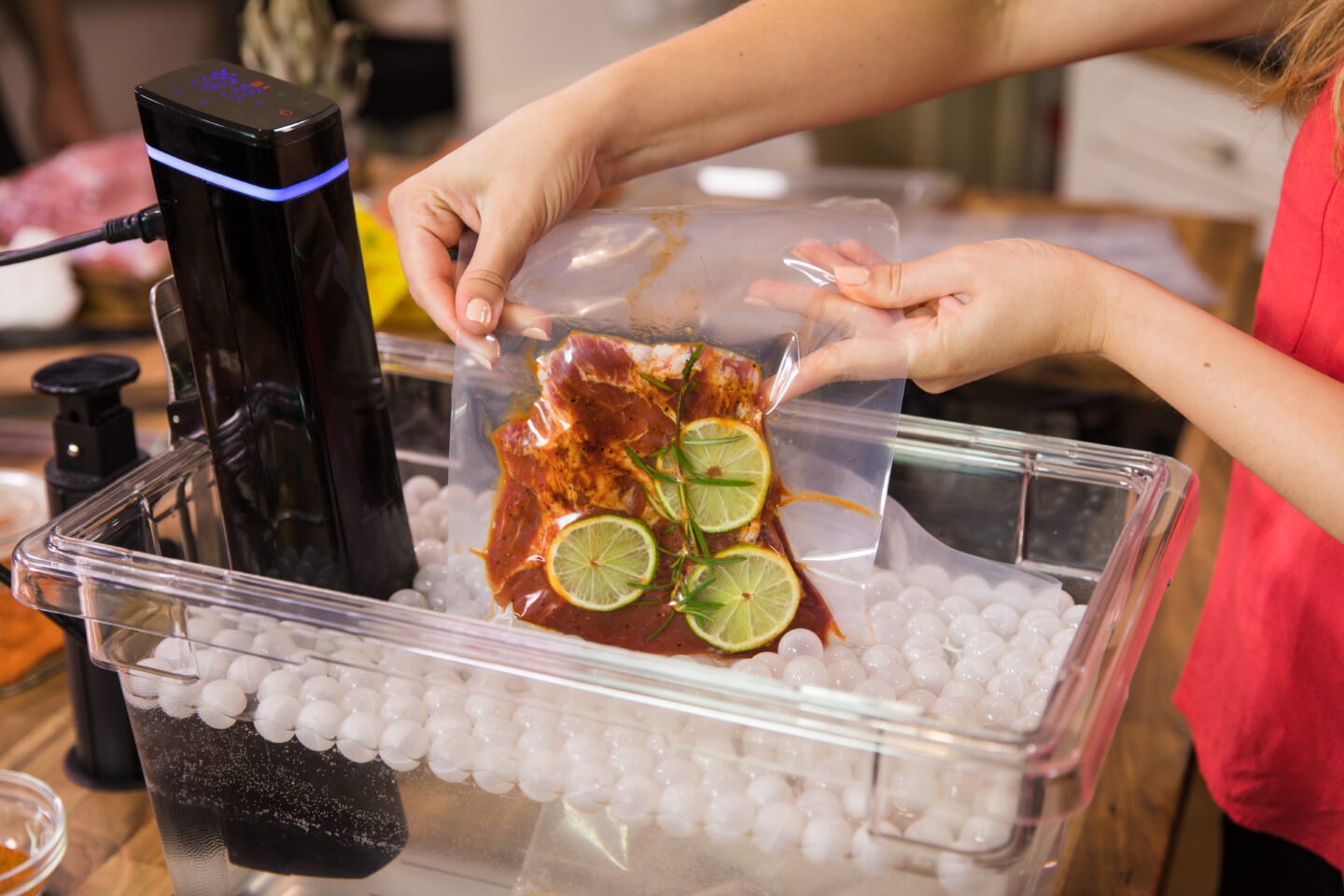 Sous vide used to be available only in high-end restaurants because of the technology involved. However, it has recently become a popular way of cooking at home. If you have a vacuum sealer and an instant pot, you can cook sous vide at home.
Just make sure your instant pot has a sous vide setting. Otherwise, it becomes rather tricky to pull off.
Starbucks Egg Bites Nutrition Facts
| | Bacon & Gruyere | Kale & Mushroom | Egg White & Roasted Red Pepper |
| --- | --- | --- | --- |
| Calories | 300 g | 230 g | 170 g |
| Total Fat | 20 g | 14 g | 8 g |
| Saturated Fat | 12 g | 9 g | 5 g |
| Trans Fat | 0.5 g | 0 g | 0 g |
| Cholesterol | 215 mg | 180 mg | 25 mg |
| Sodium | 68 mg | 340 mg | 470 mg |
| Total Carbs | 9 g | 11 g | 11g |
| Dietary Fiber | 0 g | 2 g | 0 g |
| Sugar | 2 g | 1 g | 3 g |
| Protein | 19 g | 15 g | 12 g |
FAQs
1. Can you make instant pot sous vide egg bites?
You can! Cooking sous vide egg bites in the instant pot is definitely possible. You'll only need a vacuum sealer and an instant pot with sous vide settings.
2. Are Starbucks sous vide egg bites gluten-free?
None of the ingredients in the Starbucks sous vide egg bites contain gluten. However, Starbucks cannot guarantee that the egg bites are free from cross-contamination.
3. Does Starbucks use real eggs in the egg bites?
Yes, Starbucks uses real eggs in their egg bites. However, if you're dedicated to finding the healthiest food options at Starbucks, check the ingredients for yourself.
My Final Thoughts
A Starbucks egg bite is a great option for the keto diet. None of the options contain more than 11g of carbs.
You don't even have to follow a keto diet to enjoy these egg bites. They are a tasty treat regardless of your diet.
My recommendation is to try Bacon & Gruyere egg bite. It has the highest protein count and, in my opinion, is the best bang for your buck on the keto diet.