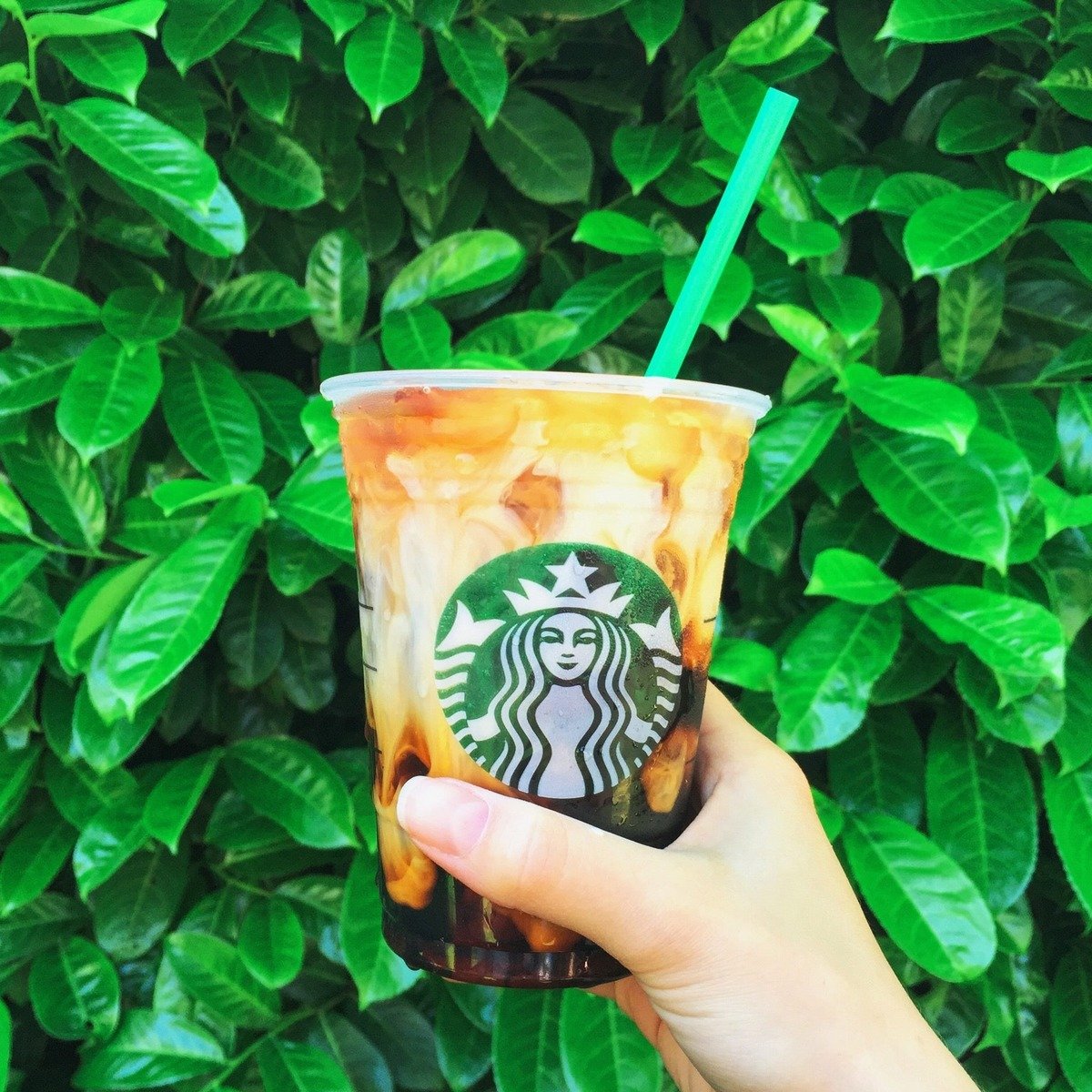 Sweet cream is quickly becoming a popular add-on for almost any drink at Starbucks. But have you ever wondered what exactly is in Starbucks sweet cream?
Sweet cream at Starbucks is a creamy topping that contains heavy cream, vanilla syrup, and 2% milk. While it's delicious, you may want to consider the cost, calories, and your health when choosing this add-on.
This article will teach you everything you need to know about sweet cream at Starbucks so you can decide if you want to add it to your drink the next time you go.
Table of Contents
What is in Sweet Cream at Starbucks?
If you've been to a Starbucks recently, odds are you've heard of or seen the sweet cream. But let's understand exactly what it is and how it's made.
Sweet cream is a cold foam topping that gives your drink a sweet, creamy flavor. It's typically that pretty creamy mixture that you see slowly seeping into a coffee drink at Starbucks.
The ingredients of sweet cream at Starbucks include heavy cream, 2% milk, and vanilla syrup. No wonder it tastes so good, right?
These ingredients are mixed in a blender to create a light and foamy topping that provides a smooth texture to your beverage. It also adds a kick of sweet flavor to elevate the drink's taste.
Does Sweet Cream Have to Be Dairy?
If you are dairy-sensitive or drink only plant-based milk, you might wonder if Starbucks provides a dairy-free alternative sweet cream option.
Unfortunately, there is currently no non-dairy sweet cream option at Starbucks. So lactose intolerant folks may want to avoid the sweet cream at Starbucks.
However, there are many variations of home recipes using plant-based milk and creamers that you could make.
The good news is that many of these recipes provide a similar creamy texture despite being non-dairy.
How Much Does It Cost to Add Sweet Cream?
The cost of additional toppings or syrups at Starbucks can add up fast.
There are some drinks where the sweet cream is already a part of the drink recipe. In these cases, the sweet cream will not be an additional cost. Some examples include the Vanilla Sweet Cream Cold Brew.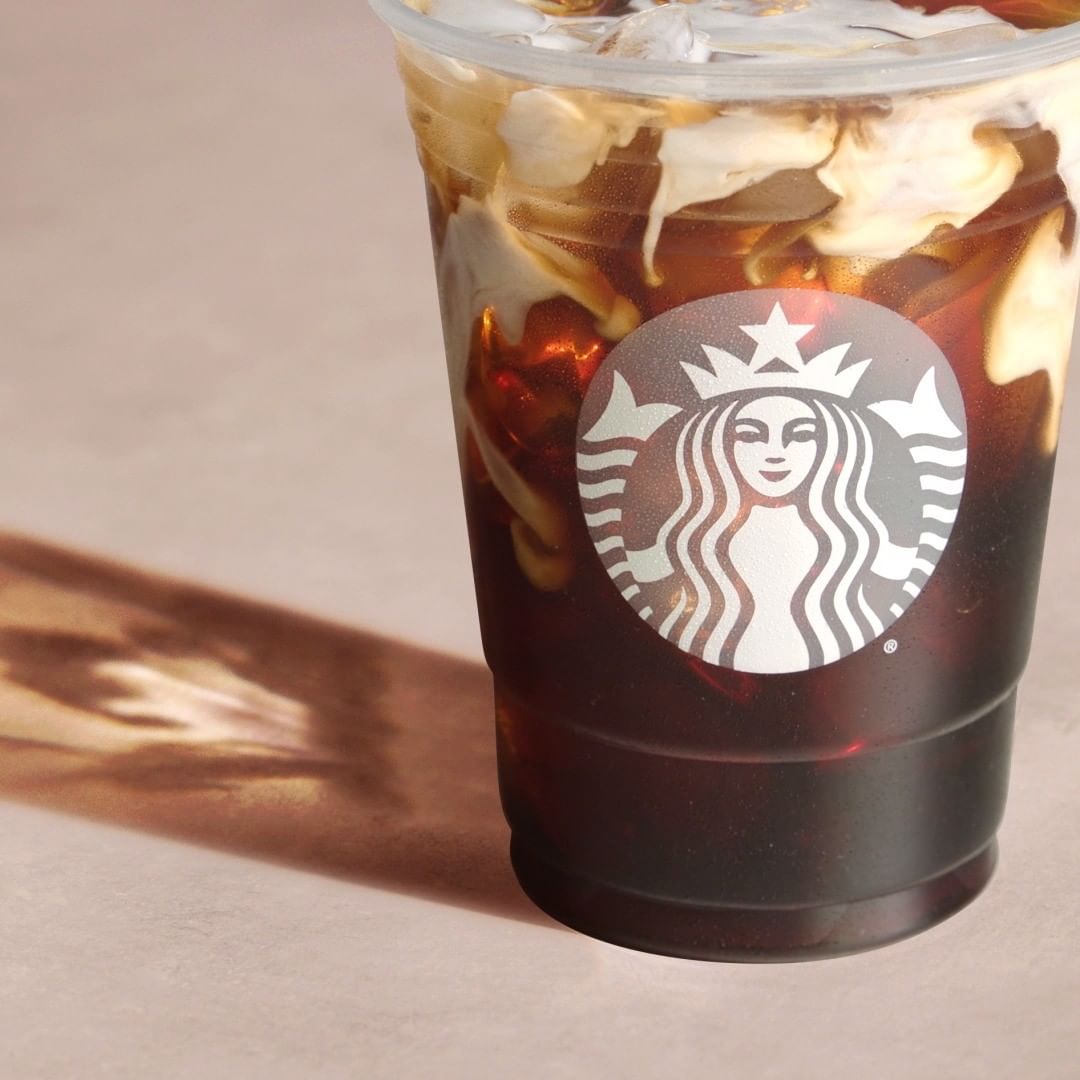 However, if you are adding sweet cream to a drink that doesn't include it, it will cost you $1.25 per serving.
Unfortunately, there is no standard measure for what this price gives you either. It is supposed to be at least 4 ounces, but depending on the barista, you may get a larger or smaller serving for that price.
How Many Calories are in Sweet Cream?
In addition to being an extra financial cost for some drinks, the sweet cream at Starbucks will also cost you some calories.
Sweet cream is not a low-calorie topping as it has heavy cream. Each fluid ounce of sweet cream has about 100 calories.
This is why sweet cream should ideally only be lightly splashed on a drink—adding more than a splash could add too many calories to your beverage.
Occasionally adding on those extra calories is perfectly fine. But if you're the person who wants sweet cream in your drink every day, you should be mindful of how much is added.
Is Sweet Cream Healthy for You?
No, sweet cream is not healthy for you. The Starbucks sweet cream contains a lot of fat and sugar.
Because sweet cream has both heavy cream and 2% milk, it is particularly high in fat. Research shows that high-fat foods are related to systemic inflammation and dysfunction of our gut microbiome.
In addition to the high-fat present in sweet cream, recall that it also contains vanilla syrup. These syrups are primarily made up of sugar.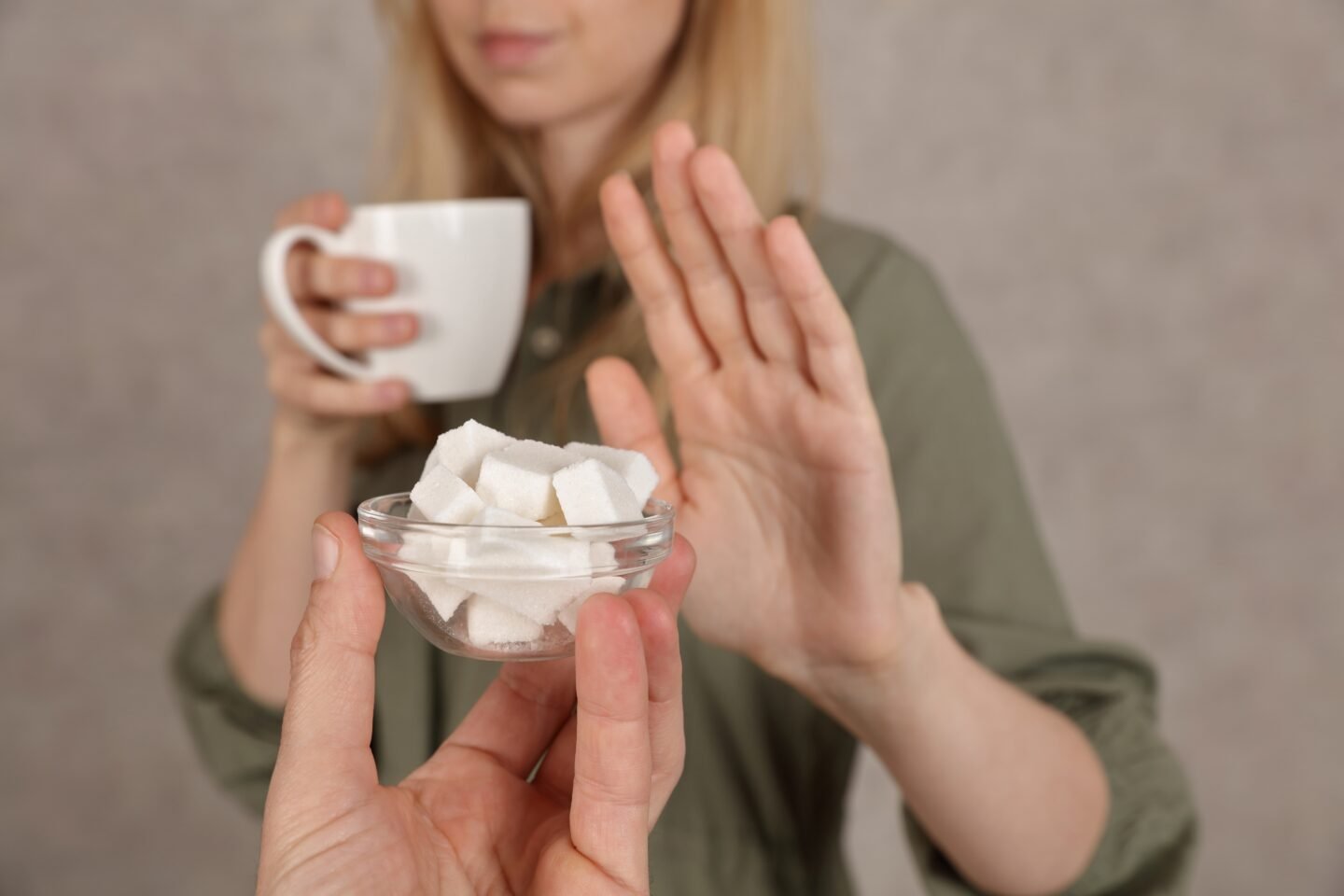 Unfortunately, research has linked added sugar with a higher risk of developing chronic diseases like diabetes, obesity, and cardiovascular dysfunction.
Having sweet cream in your drink in small amounts here and there probably isn't the end of the world. But, if you consume sweet cream regularly and in high amounts, it is likely not the best decision for your health.
Who Should Probably Skip the Sweet Cream?
Based on the amount of fat and sugar in the sweet cream, a few populations may want to skip adding this popular topping.
Individuals with diabetes may want to skip the sweet cream. The vanilla syrup used is not sugar-free. Thus, the sweet cream could result in a blood sugar spike that's not ideal for individuals with diabetes.
Other populations that may want to think twice before having sweet cream include those with vascular disease. High-fat beverages may add to congestion in your blood vessels and negatively impact your cardiovascular health.
Lastly, individuals looking to lose or better manage their weight may also want to avoid sweet cream. It is a delicious topping, but it's not low-calorie.
What Drinks at Starbucks Go Well with Sweet Cream?
If you haven't tried sweet cream yet, you're probably curious about what types of drinks go well with it. Pretty much any drink that could benefit from a sweet, creamy topping is a good fit for the sweet cream.
Starbucks first added it to their cold brews to give them more flavor and texture. But sweet cream is by no means limited to cold brews.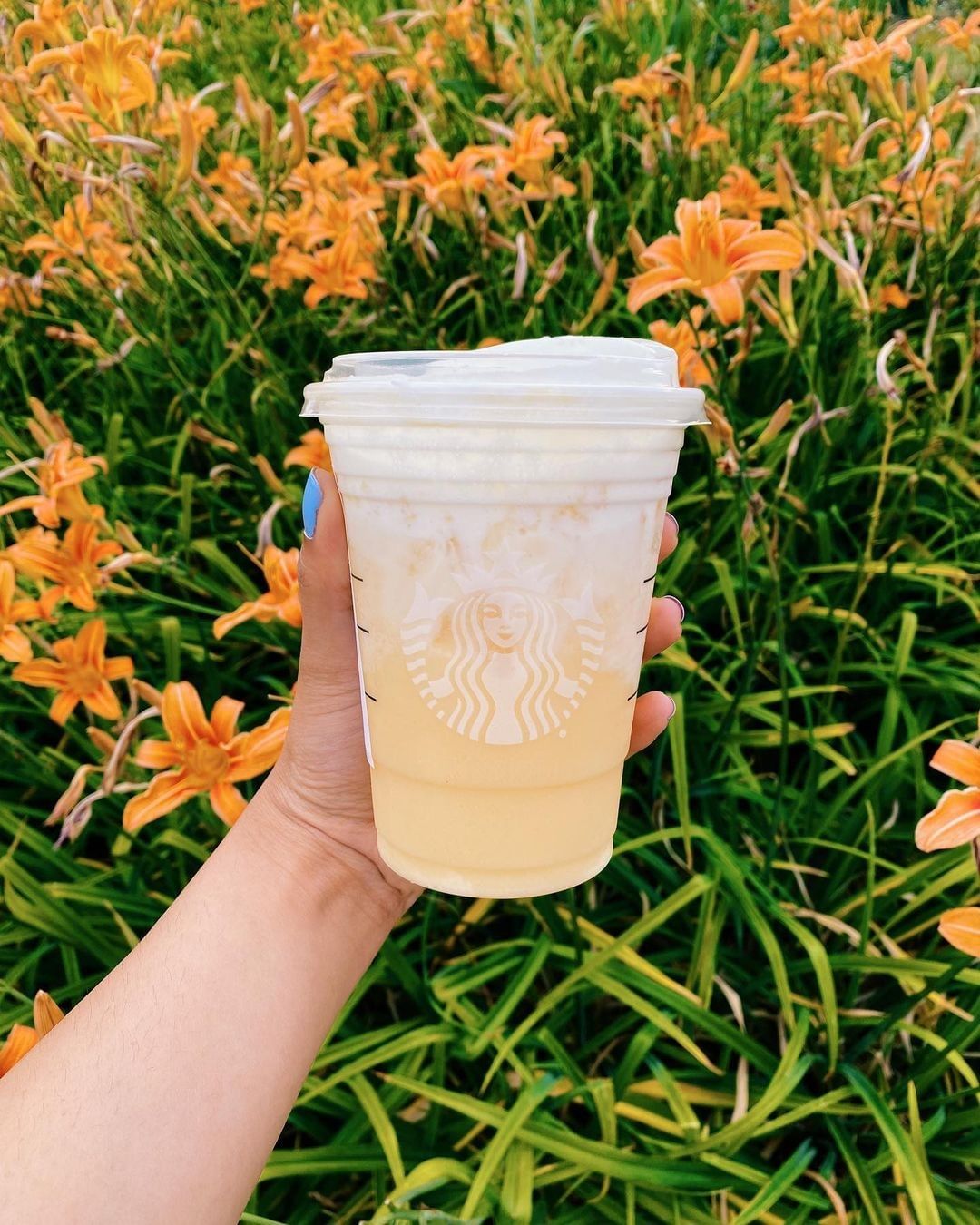 You could add it to a drip coffee or an iced coffee. Many people even enjoy adding it to Chai Tea Lattes for a kick of flavor.
Some folks will even add it to the infamous Starbucks Pink Drink. You can add it to any drink you'd like, but it's a particularly good fit for almost any coffee drink on the Starbucks menu.
How To Make Copycat Starbucks Sweet Cream at Home
If you're a big fan of sweet cream and want to save some money, you can easily make it at home. There are a few variations of the recipe, but all you will need is heavy whipping cream, vanilla syrup, 2% milk, and your coffee.
Mix half a cup of heavy cream, half a cup of 2% milk, and 2 to 3 pumps of vanilla syrup. You can combine it with a handheld frother or blend it in a blender.
Blend or froth the mixture until it foams up to your desired consistency. All that's left to do is pour it on top of your drink.
Depending on how much you use, this recipe can yield about one to two servings. Now you saved some money and can easily adjust the amount used in your drink.
Final Thoughts
Sweet cream is a popular cold foam topping at Starbucks made from heavy cream, 2% milk, and vanilla syrup.
At this time, there are no non-dairy sweet cream options at Starbucks. It will also cost you an additional $1.25 to add this topping to drinks that don't already include it as part of the recipe.
Sweet cream is not a low-calorie topping and is not considered healthy, given the high amount of fat and sugar per serving. Thus, individuals with diabetes, cardiovascular history, and weight management concerns may want to think twice before adding this topping to their beverage.
Sweet cream will go well with most Starbucks coffee beverages and their Chai Tea, but you can add it to any beverage. If you want to save money and control the amount of sweet cream in your drink, you can easily make it at home.
No one will argue that sweet cream is delicious. So feel free to enjoy it as a special treat from time to time in your Starbucks beverage.