If you still believe that Starbucks is for coffee lovers only, we're here to tell you that this couldn't be more incorrect!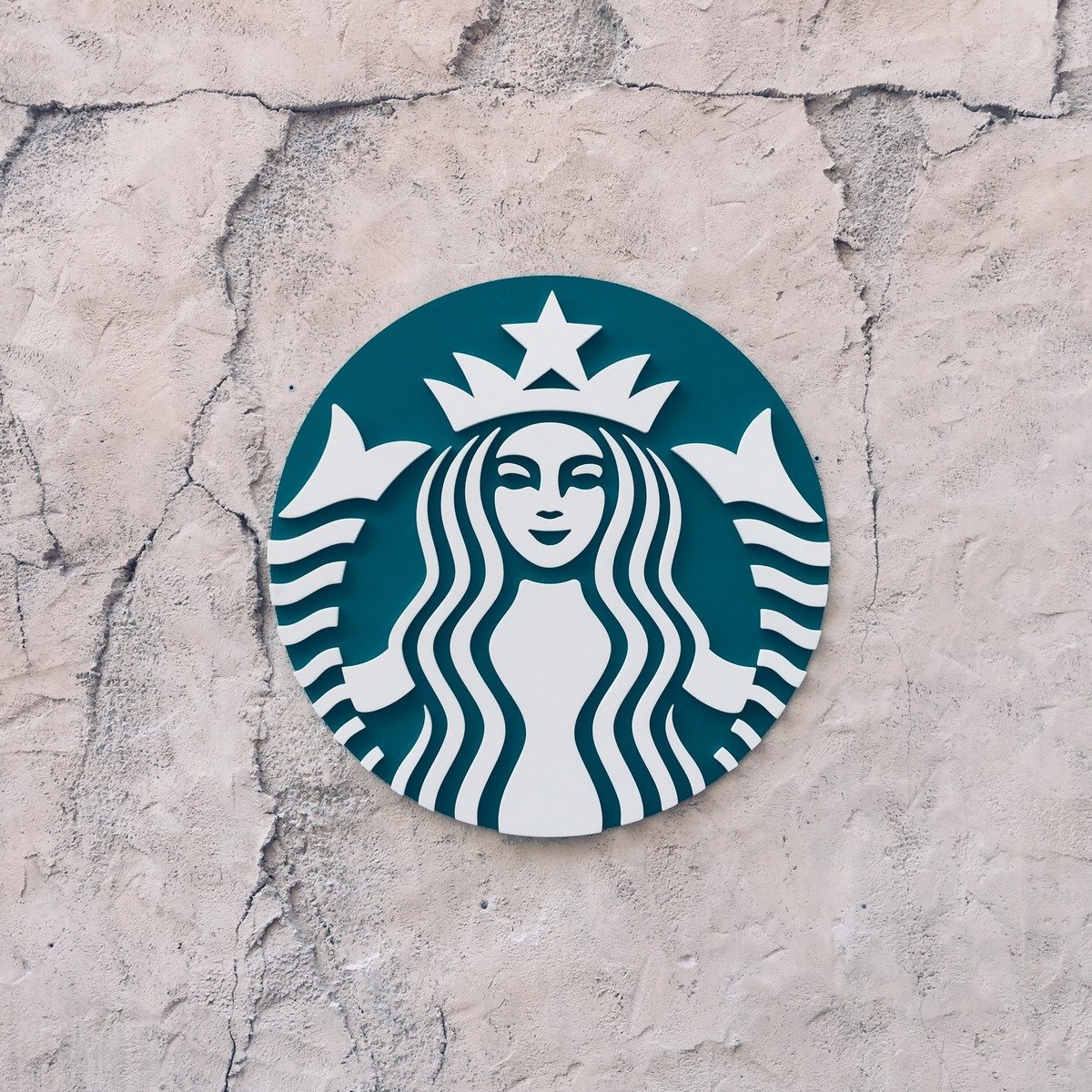 Starbucks used to be called Starbucks Coffee, but in 2016 they changed their name and dropped the "coffee" at the end. This was in an attempt to announce that they wanted to be more inclusive to those who didn't like or wouldn't drink anything with caffeine.
Now, Starbucks has a plethora of amazing beverages ranging from super-caffeinated to healthy and even caffeine-free beverages!
The best caffeine-free drinks at Starbucks include the Passion Tango Iced Tea, White Hot Chocolate, Blended Strawberry Lemonade, Peach Tranquility Tea, Caramel Apple Spice, Strawberry Creme Frappuccino, Caramel Ribbon Crunch Creme Frappuccino, Pumpkin Spice Streamer, and the classic Lemonade.
Table of Contents
Best Caffeine Free Drinks at Starbucks
1) Iced Passion Tango Tea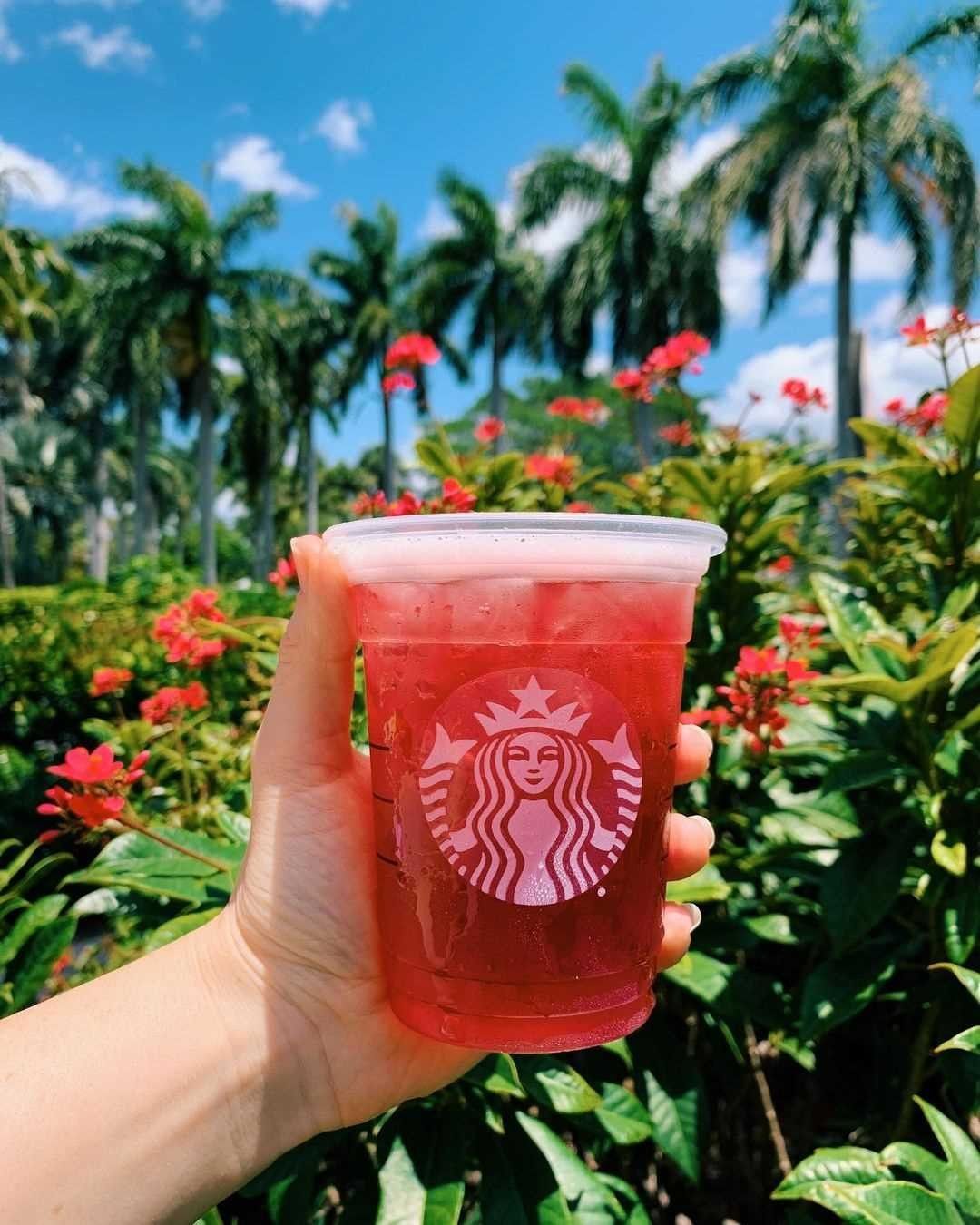 Passion Tango Iced Tea has been around almost as long as Starbucks itself. This herbal blend features notes of passion fruit, hibiscus, apple, and lemongrass. This tea is very bold and incredibly refreshing on a hot day.
Not only that, but this stunning bright pink drink is also high in vitamin C, vitamin D, antioxidants, folate, and flavonoids.
In other words—iced passion tango tea is great for the immune system. It even has anti-inflammatory properties and can help lower your blood pressure. This is the only daily brewed iced tea that is completely caffeine free.
White tea has very little caffeine, green tea has a moderate amount, and black tea is the most caffeinated tea option.
Keep in mind that all Starbucks iced teas come sweetened with classic syrup, so if you want to order it unsweetened, you'll have to specifically let your barista know. You can also ask for this tea to be mixed with lemonade as a refreshing twist.
2) White Hot Chocolate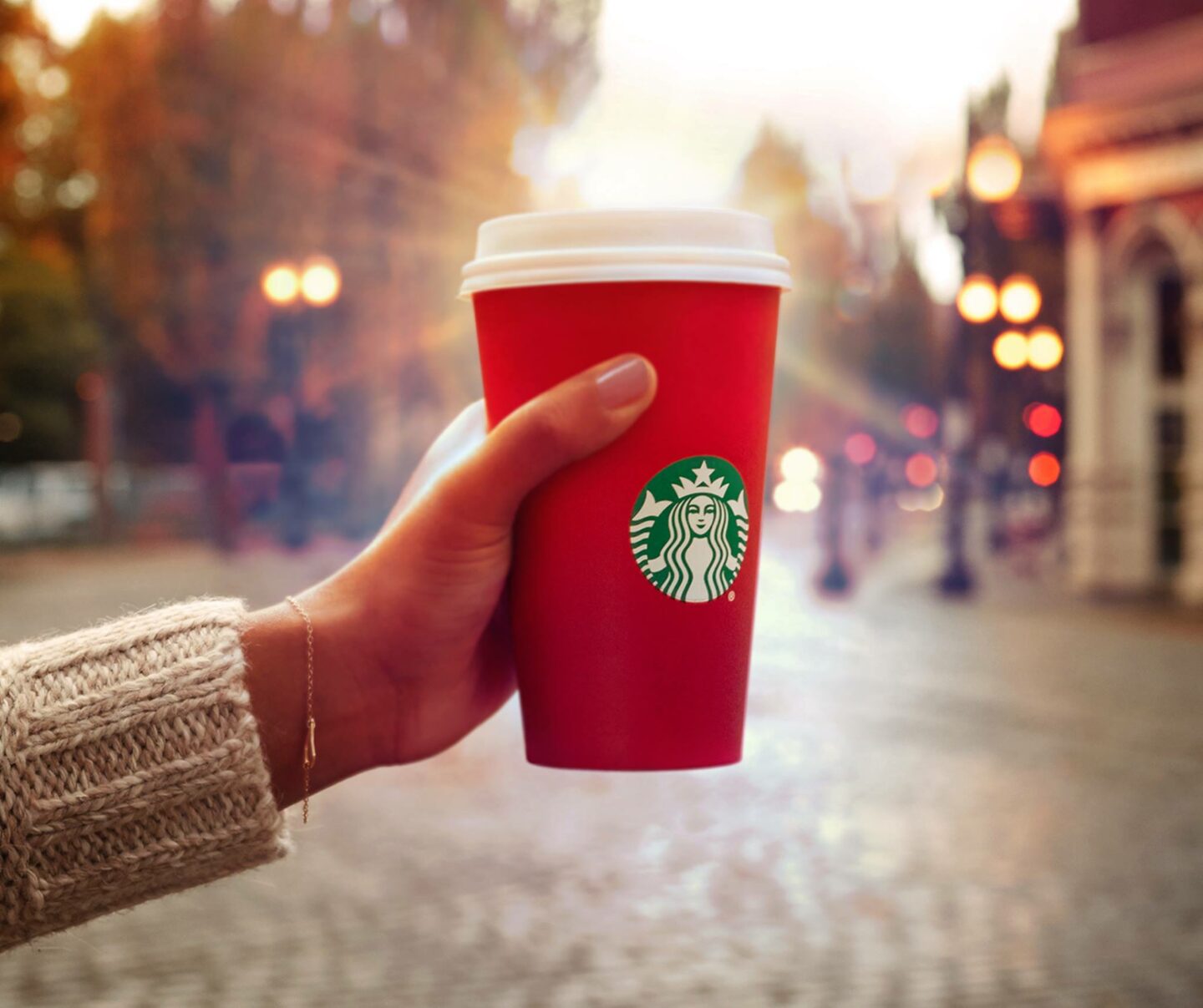 Starbucks hot chocolates are a staple for so many. The thick chocolate syrup mixed with steamed milk and topped with their homemade whipped cream is a treat on a cold day. Fans of the White Chocolate Mocha will love this since it's simply the non-caffeinated version.
Bear in mind that regular chocolate syrup is naturally caffeinated, which is why the White Hot Chocolate is the one that made this list!
A great way to keep your hot chocolate fun and interesting is to add other syrups to them. Try it with pumpkin, raspberry, peppermint, caramel sauce, cinnamon dolce, or even vanilla syrup.
3) Blended Strawberry Lemonade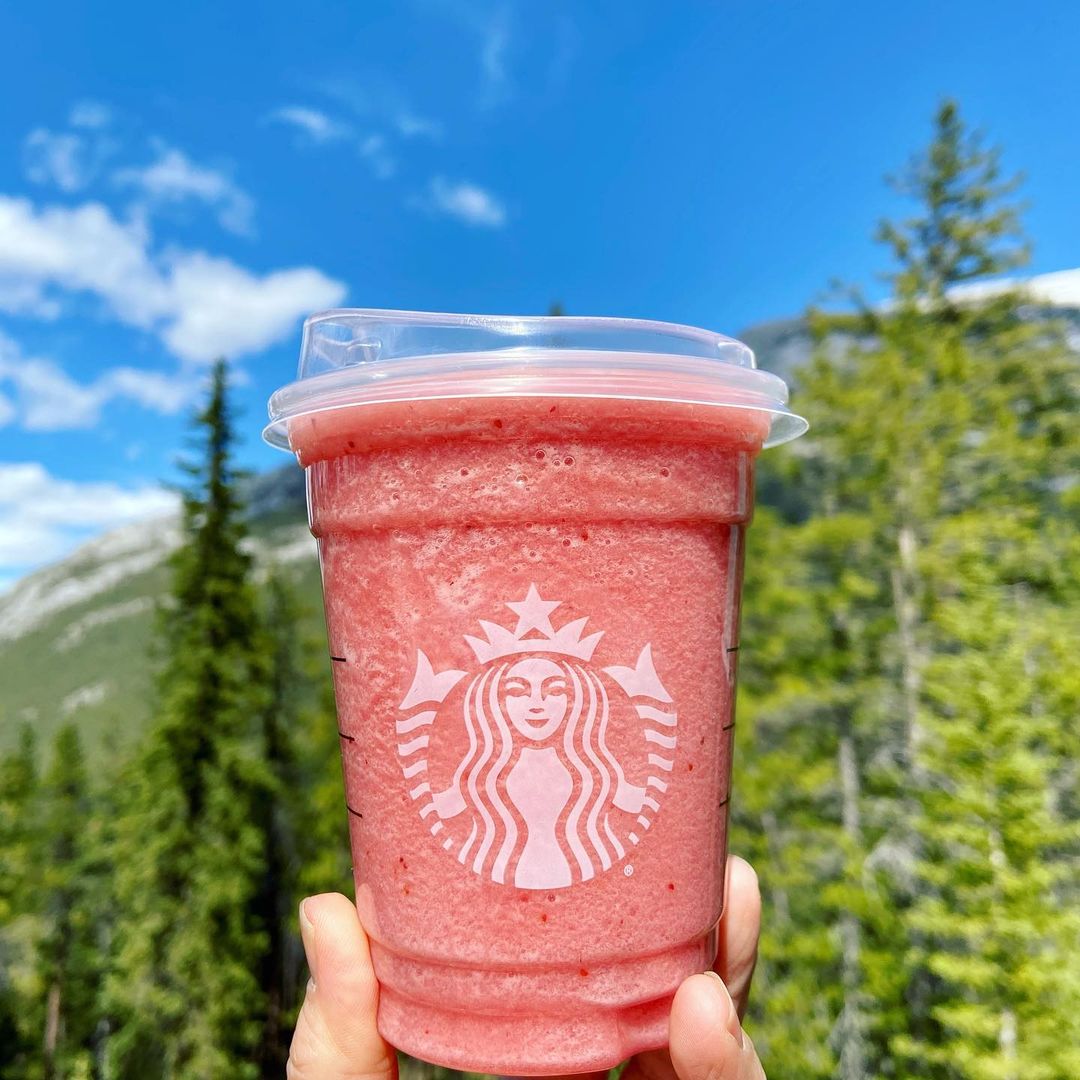 The Blended Strawberry Lemonade only hits the menu during the summer, but Starbucks almost always has the ingredients on hand to craft it.
This beverage has thick strawberry puree, lemonade, and the frappuccino base to bind everything together. If you want to add a little more oomph to the flavor profile, you can ask your barista to add the strawberry inclusions from the Strawberry Acaí Refresher.
Overall, this is a fantastic dairy-free, caffeine-free, and low-calorie beverage that will keep you refreshed all summer.
4) Peach Tranquility Tea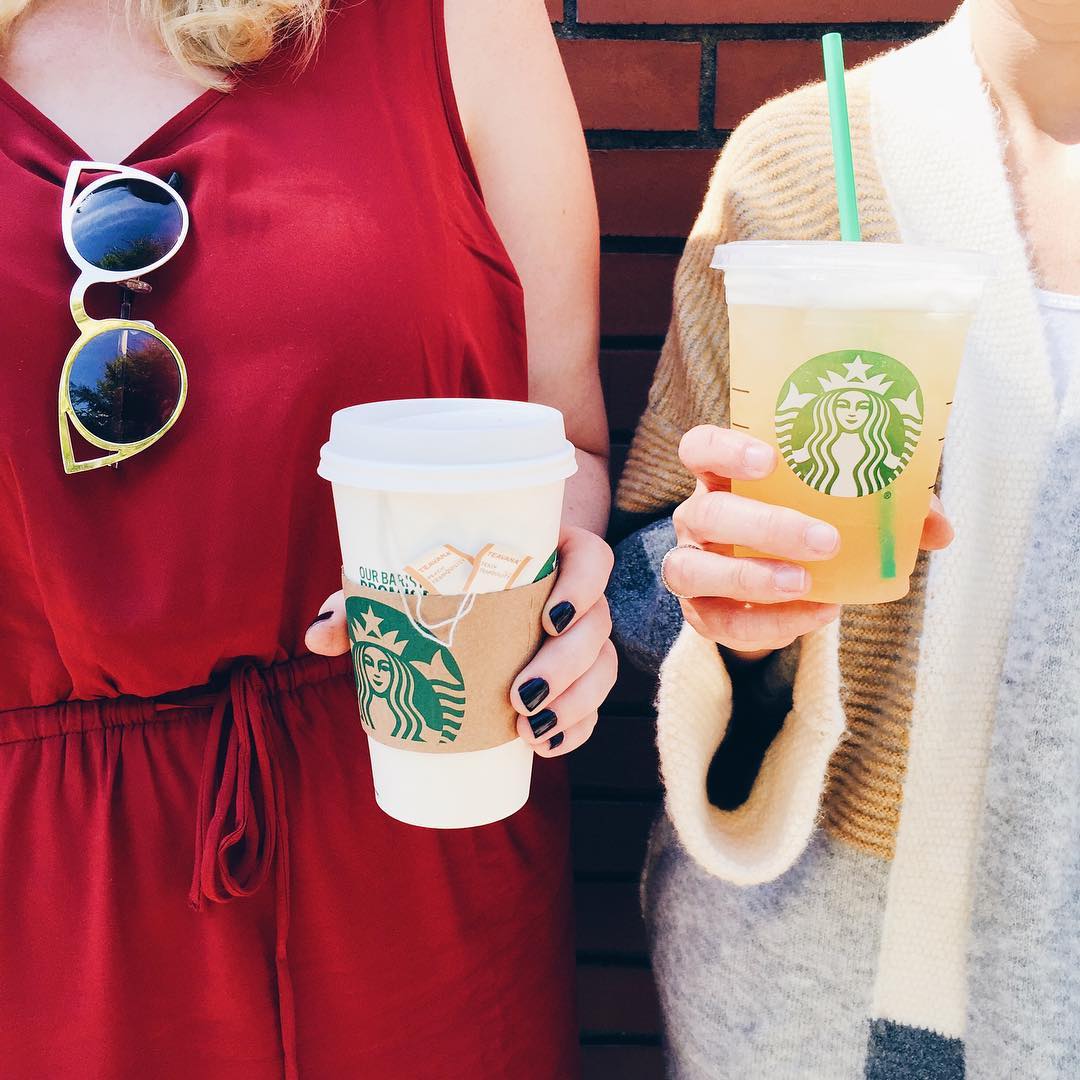 Despite Teavana's interesting past and the ultimate shutdown of all its stores, Starbucks remains the parent company of this chain of luxury teas.
Peach Tranquility is arguably one of the best teas that Starbucks currently offers. This tea balances notes of peach and pineapple that pair amazingly alongside the notes of lemon verbena and chamomile.
The Peach Tranquility Tea is full of potassium, vitamins, and minerals, and it's bursting with antioxidants. Some cultures even believe peach blossom phytochemicals help with weight loss and fight against obesity.
Regardless, between the health benefits and bold flavor, Peach Tranquility is an incredible caffeine-free drink to try on your next Starbucks run. You can order it hot or as an iced drink at Starbucks.
5) Caramel Apple Spice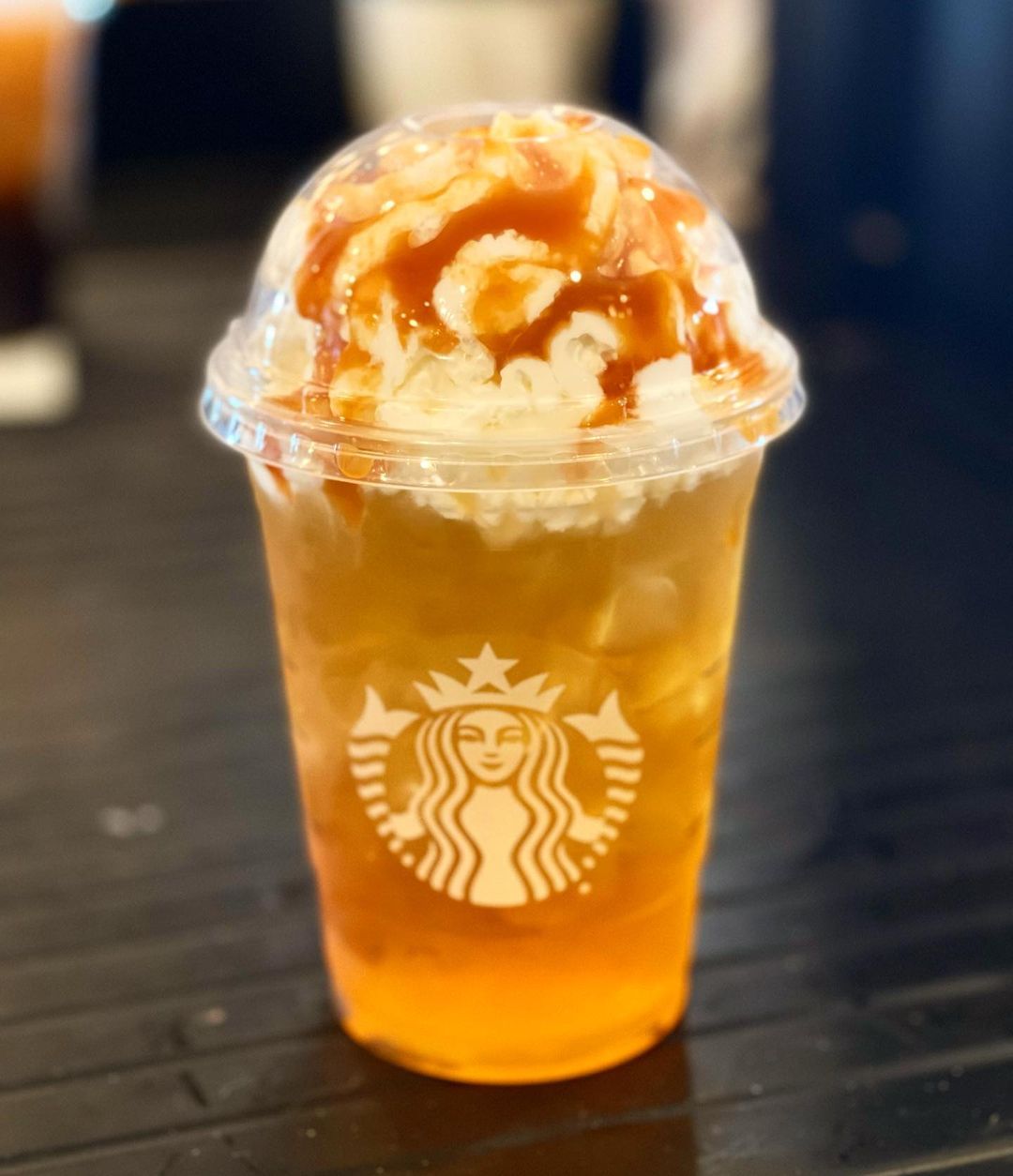 If you have never tried Starbucks Caramel Apple Spice, you're in for a treat! This drink is surprisingly refreshing, totally comforting, and is sure to warm your bones on a cold winter day.
Before it was discontinued, this drink used to be made with cinnamon dolce syrup. Now, it is made with brown sugar syrup. Still, both ways taste fantastic.
The drink contains steamed apple juice and brown sugar syrup, topped with housemade vanilla whipped cream and caramel drizzle. It is the perfect balance of sweet, fruity, and creamy.
6) Strawberry Creme Frappuccino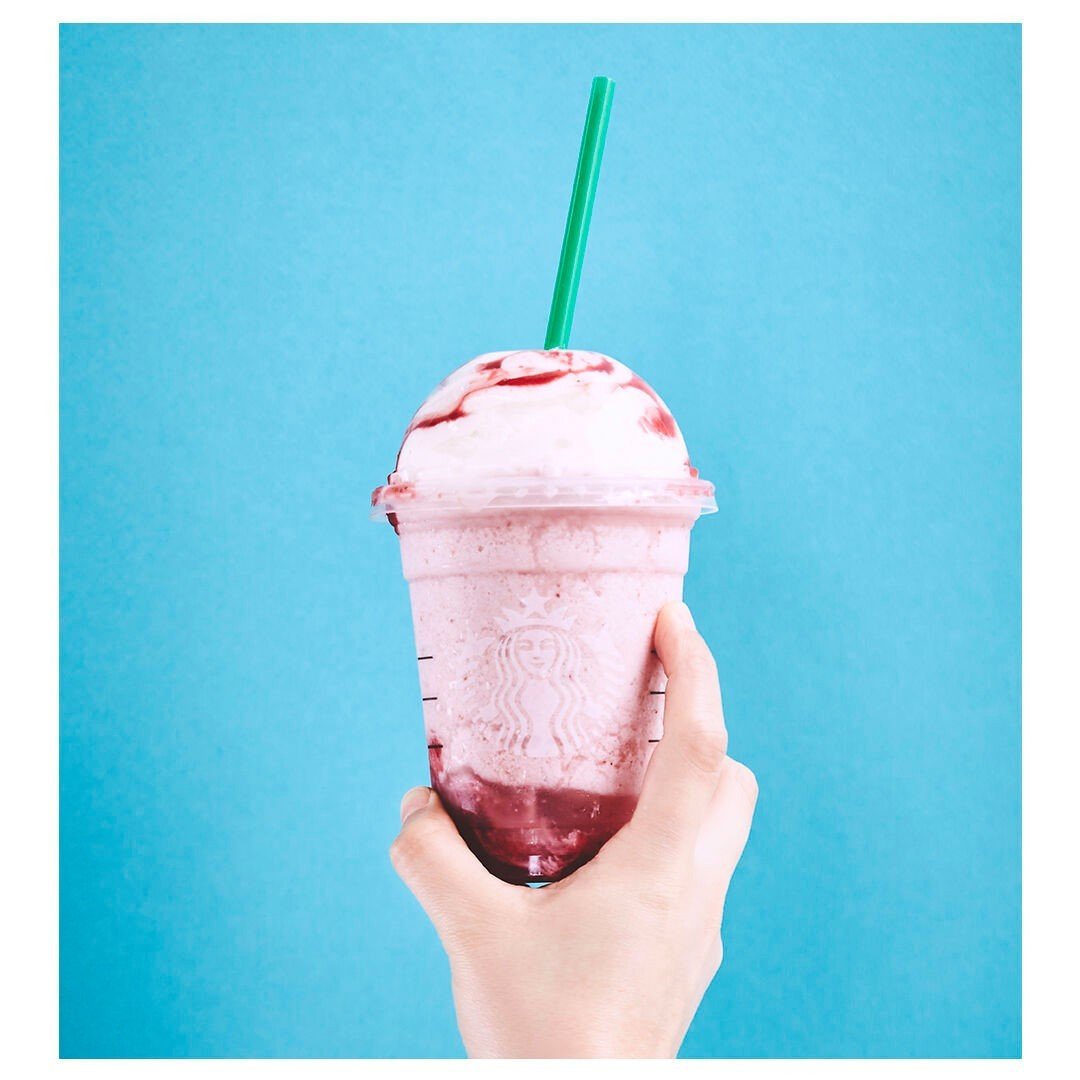 Did you know that Starbucks used to serve blended fruit smoothies? Unfortunately, these have been discontinued, but the Strawberry Creme Frappuccino is the closest thing you can still order.
What makes this beverage different from some of the other frappuccinos is that instead of using sugar-based syrups, it uses strawberry puree instead. While this puree does have added sugar, it also contains real strawberries that are full of health benefits!
We are not trying to convince you that this is a healthy beverage to order, but it is slightly more health-conscious than the other frappuccinos you'll find on the menu.
You can try the Strawberry Creme Frappuccino with hazelnut syrup for a fun twist. This combination is a secret menu item called the Captain Crunch Frappuccino because it tastes just like the fruity breakfast cereal.
You can also try this drink with coconut milk for a refreshing dairy-free alternative!
7) Caramel Ribbon Crunch Creme Frappuccino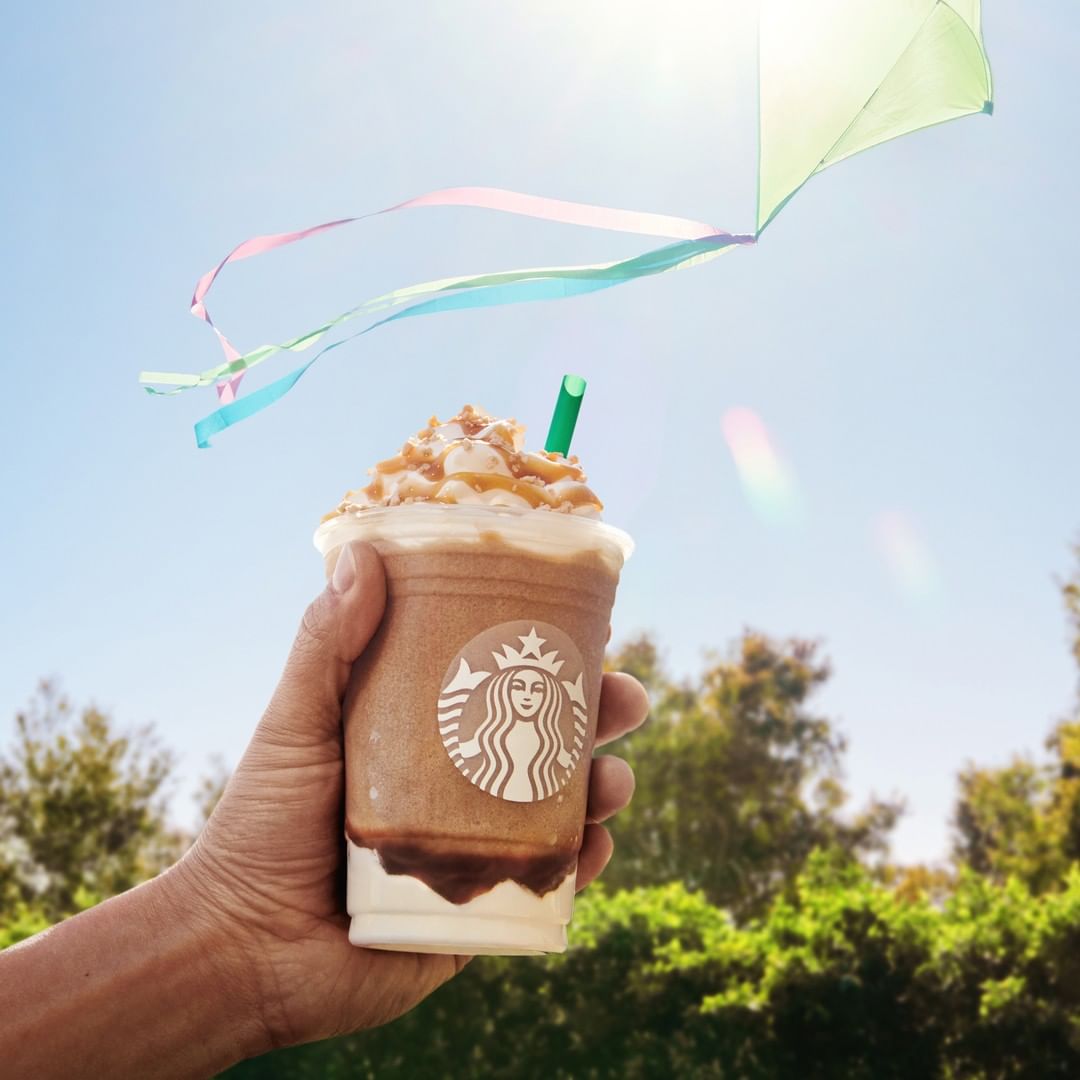 The Caramel Ribbon Crunch Crème Frappuccino is the ultimate treat for caramel lovers!
This delectable layered beverage is a mix of caramel syrup, milk, and ice blended together. It's layered over caramel syrup and whipped cream, then topped with more whipped cream, dark caramel, and crunchy caramel bits.
While this drink sounds incredibly intricate, just know that every sip will be perfect—and yes, it is worth the calories.
8) Pumpkin Spice Steamer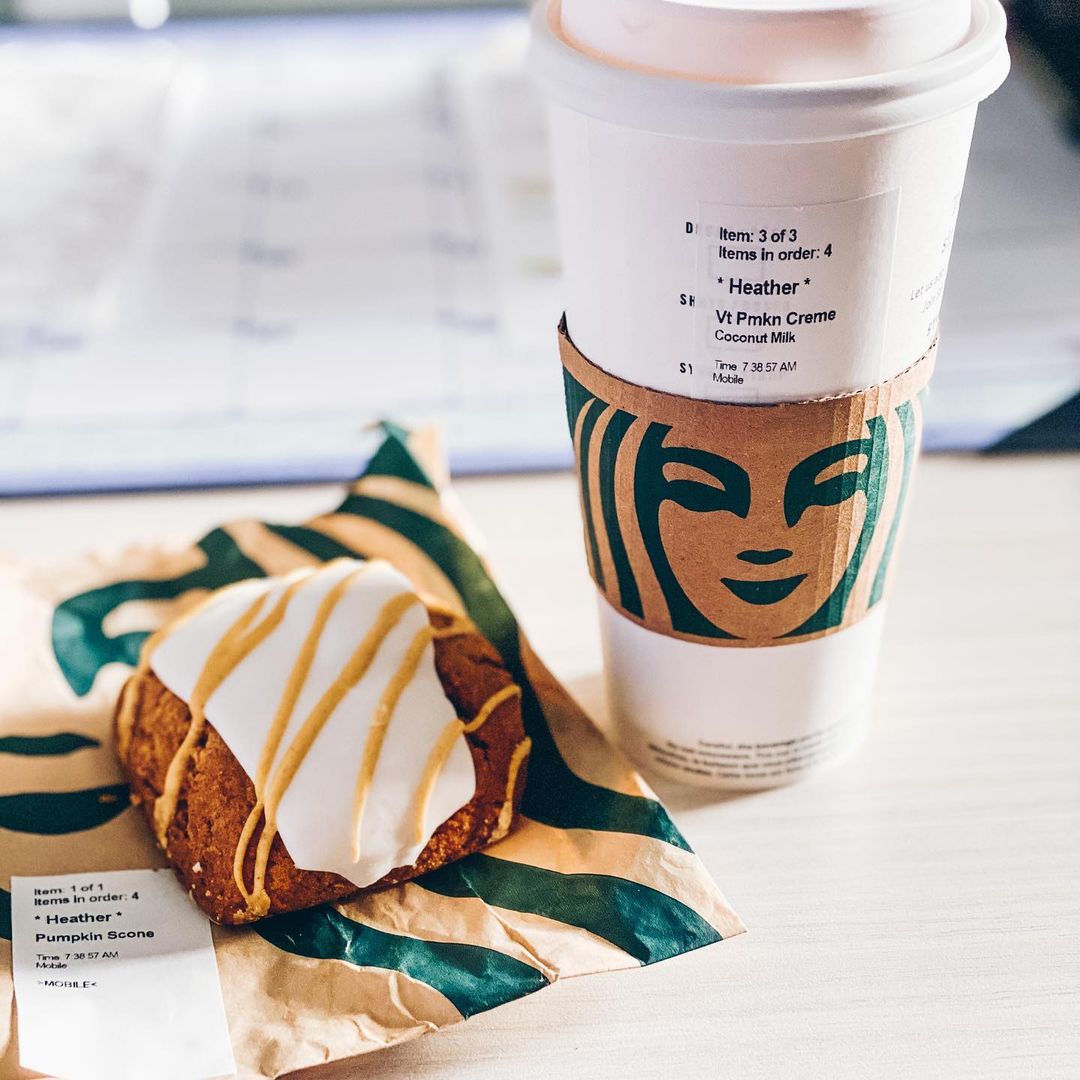 While Starbucks rarely advertises steamers, it is worthwhile to note that Starbucks can make any lattes and specialty drinks as steamers. Steamers use the same ingredients as the lattes without the added espresso.
Not only are they notably more affordable than lattes, but they're also just as delicious. So if you have been missing out on popular seasonal beverages like the famous Pumpkin Spice Latte, rest assured knowing you can still partake in the holiday cheer.
9) Lemonade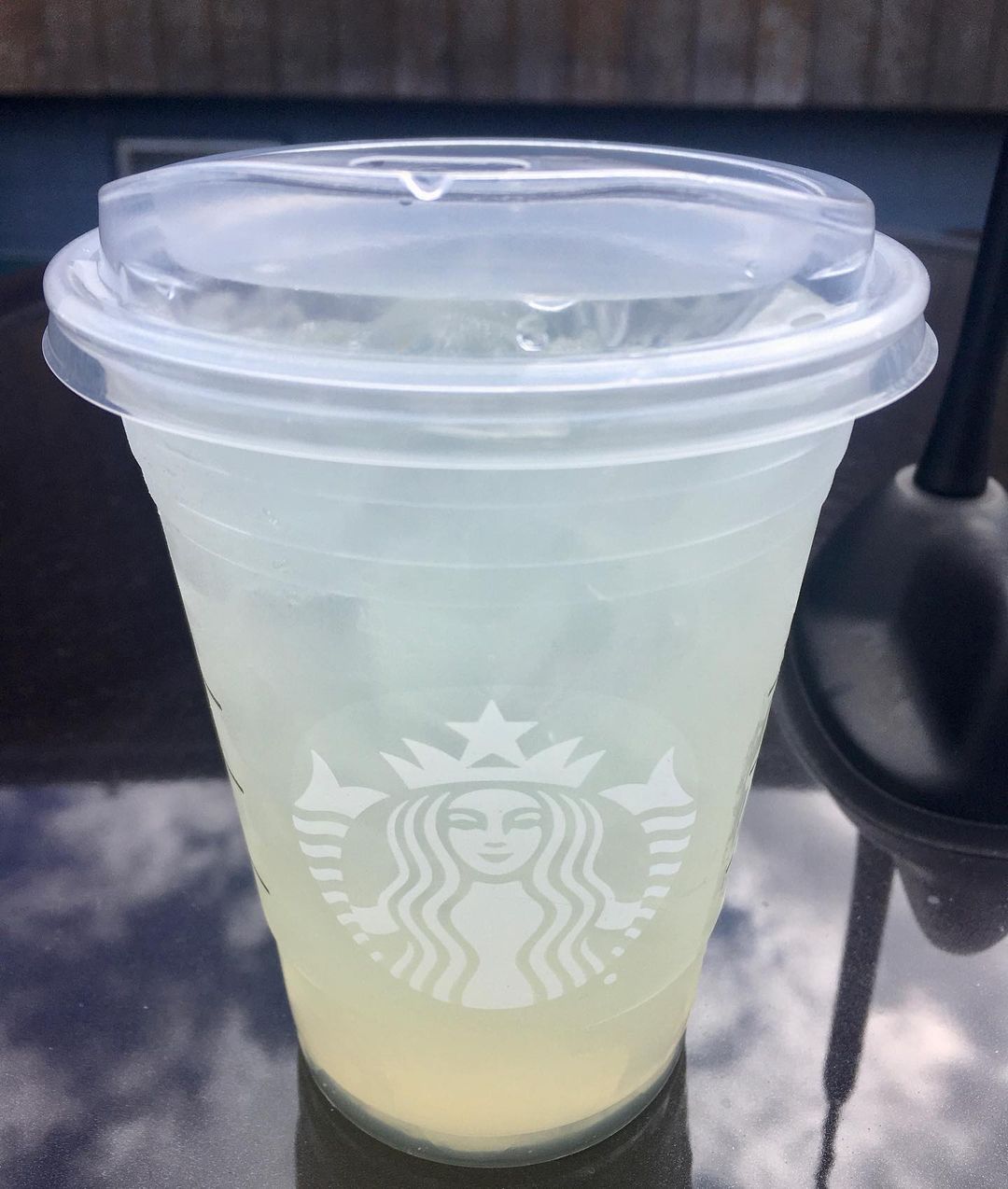 Lemonade is not a specialty drink at Starbucks, but it is worth mentioning that Starbucks lemonade is divine. The lemonade is commonly used alongside drinks such as iced teas and refreshers, but it is also worth ordering solo.
The lemonade is a fantastic balance of sweet and tart and is incredibly refreshing on a hot summer day.
If you want to customize your drink, try requesting the barista to add raspberry syrup to the top of this drink. The lemonade is more viscous than the syrup, which creates a stunning layered effect. The syrup also balances out the tartness of the lemonade for those who like it a little more mellow.
Frequently Asked Questions
1. Can't I just order decaf to make my drink non-caffeinated?
No, decaf coffee still contains about one-third of the caffeine of regular coffee. If you are avoiding caffeine, you'll want to make sure you are also avoiding decaf versions.
2. How do I order the seasonal drinks caffeine-free?
You can order seasonal lattes as steamers, which contain no caffeine. Frappuccino drinks with the word "creme" at the end also come with no espresso base.

For instance, instead of ordering a Caramel Brulee Latte, you can order a Caramel Brulee Steamer. You can also order a Caramel Brulee CrémeFrappuccino instead of a regular Caramel Brulee Frappuccino.
3. How do I tell if my barista made my decaf drink caffeine?
If you are just minimizing caffeine and still would like to order your beverages with decaf espresso, there is no way to tell the difference taste-wise.

Some coffee enthusiasts will boast their ability to taste the difference, but coffee sommeliers worldwide would beg to differ. You should always ask if you are unsure whether your barista made your drink decaf. Especially if you are pregnant or have health conditions that are worsened by excessive caffeine.
4. Do refreshers really have caffeine?
Yes, refreshers are made with green coffee bean extract and contain a notable amount of caffeine.

While the refresher base is diluted at a 1:1 ratio, these beverages were created to provide a caffeinated alternative to coffee-based beverages. The Strawberry Acaí Refresher is the most caffeinated one and contains 70mg of caffeine in a Grande.
5. Does Starbucks chocolate syrup have caffeine?
Yes, Starbucks chocolate syrup has caffeine. Cocoa beans naturally contain small amounts of caffeine, so this is unavoidable even in hot chocolate drinks. In fact, a Grande Hot Chocolate contains 25mg of caffeine.

Bear in mind that dark chocolate will have the most caffeine, followed by milk chocolate, while white chocolate contains no caffeine at all because it is not made from cocoa beans.