When you go to Starbucks, you often look for a drink to boost your energy. You probably know that coffee has plenty of caffeine, but you might wonder if there's caffeine in the Starbucks Refreshers.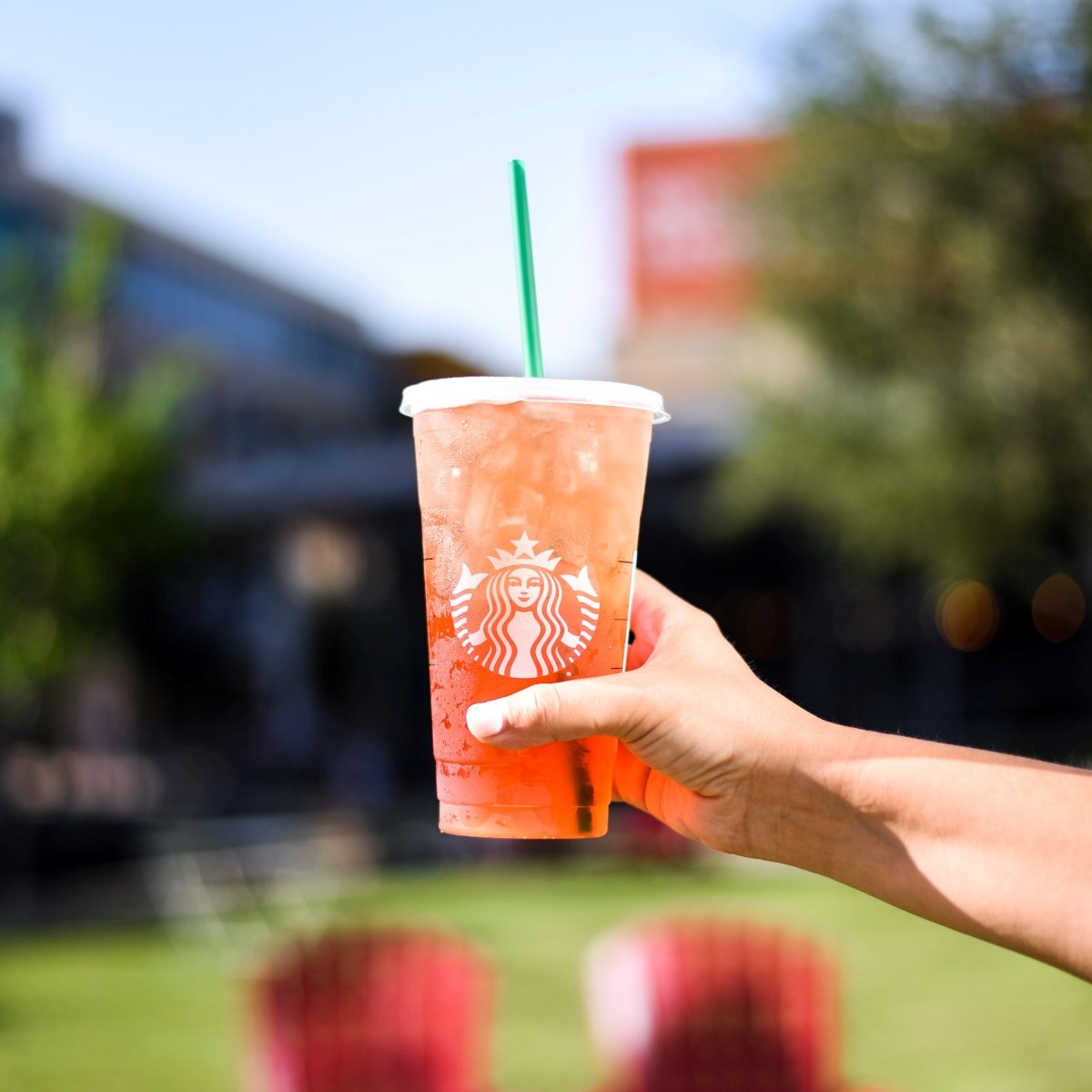 Starbucks refreshers have caffeine. Depending on the size of your drink, a Starbucks refresher will have anywhere from 35 milligrams to 90 milligrams of caffeine. Refreshers will generally have less caffeine than a cup of coffee from Starbucks.
This article will teach you everything you need to know about the caffeine in Starbucks refreshers so you can decide if it's the right drink choice for you next time you go.
Table of Contents
What Type of Caffeine is Used in Refreshers?
Let's start by talking about the type of caffeine used in Starbucks refreshers. The caffeine in Starbucks refreshers comes from the green coffee extract.
Green coffee extract is created using green coffee beans. Green coffee beans are essentially coffee beans that have not been roasted.
Because the beans have not been roasted, they lose less chlorogenic acid. Chlorogenic acid has been associated with health benefits such as a reduced risk of developing conditions like obesity, diabetes, cancer, and inflammation.
This means that the caffeine in a Starbucks refresher has the potential to be slightly healthier for you overall.
How Much Caffeine in Each Size?
An important decision you make when choosing any Starbucks drink is what size you want. Obviously, the size will influence the amount of caffeine in the beverage.
Here is a list of the approximate amount of caffeine in a Starbucks refresher for each size of drink:
Tall: 35 milligrams
Grande: 45 milligrams
Venti: 70 milligrams
Trenta: 90 milligrams
If you're looking for an amount of caffeine similar to a Tall of drip coffee, the Trenta size is your best bet.
But if you're trying to lower your caffeine consumption, a refresher in a smaller size could be a good choice.
Is There the Same Amount of Caffeine in Each Flavor?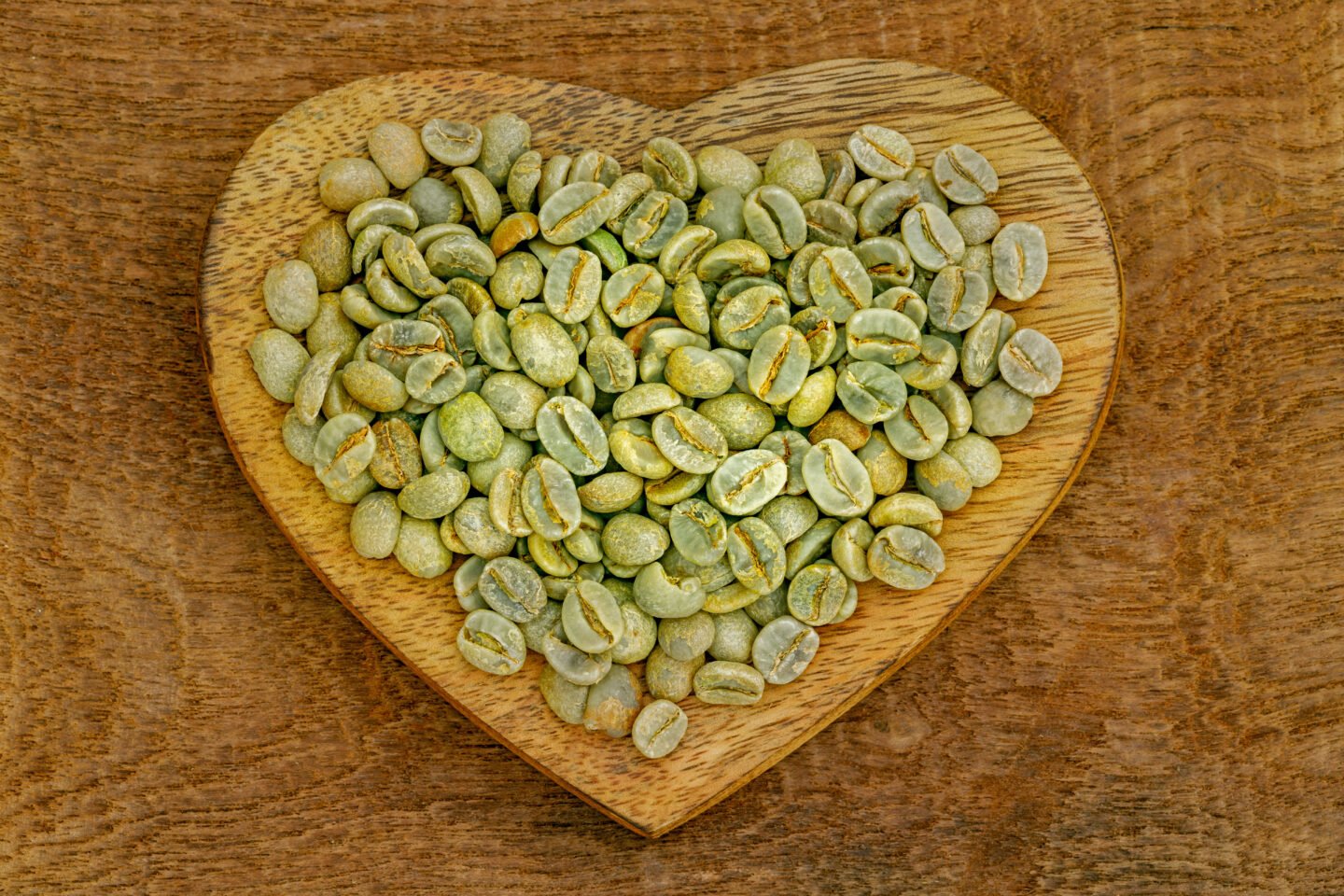 All Starbucks refreshers have the same amount of caffeine, regardless of flavor.
This is because all Starbucks refreshers get their caffeine from the same source. They all use green coffee extract to caffeinate the beverage itself.
So, if you want to manipulate how much caffeine you're consuming in your Starbucks refresher, you need to pay attention to the size, not the flavor.
How Much Caffeine is in a Refresher Compared to Starbucks Coffee?
Now, this is the question that you are probably most interested in if you're at Starbucks. Many people wonder if a refresher will give us the same energy buzz as a cup of coffee.
The answer depends on what type of coffee you're comparing the refresher to.
If you get a Grande of Starbucks' standard drip coffee, you're already looking at about 300 milligrams of caffeine. This is because a grande is about 16 ounces of strongly brewed coffee.
Meanwhile, a Grande Iced Coffee clocks in at about 165 milligrams of caffeine, which is slightly lower than their hot brews. And if you're a cold brew drinker, a grande has about 205 milligrams of caffeine.
In short, all refreshers will have less caffeine than their coffee counterparts at Starbucks. So don't be disappointed if you don't get the anticipated caffeine buzz you would from their coffee.
Why Less Caffeine in Your Starbucks Drink Might Be Good
If you're like me, it can be hard to imagine a situation where you would choose the less-caffeinated beverage at Starbucks. But there are reasons why it might be a good choice for you.
Research has shown that some people's metabolisms are highly sensitive to caffeine, and this can cause them to experience unpleasant coffee jitters with even one cup of coffee. If you're one of the people who are sensitive to caffeine, you might benefit from trying a drink like a refresher instead of coffee.
Certain populations may want to be more mindful of their caffeine consumption for their health. Research indicates people with cardiovascular disease may need to be more intentional about not consuming too much caffeine.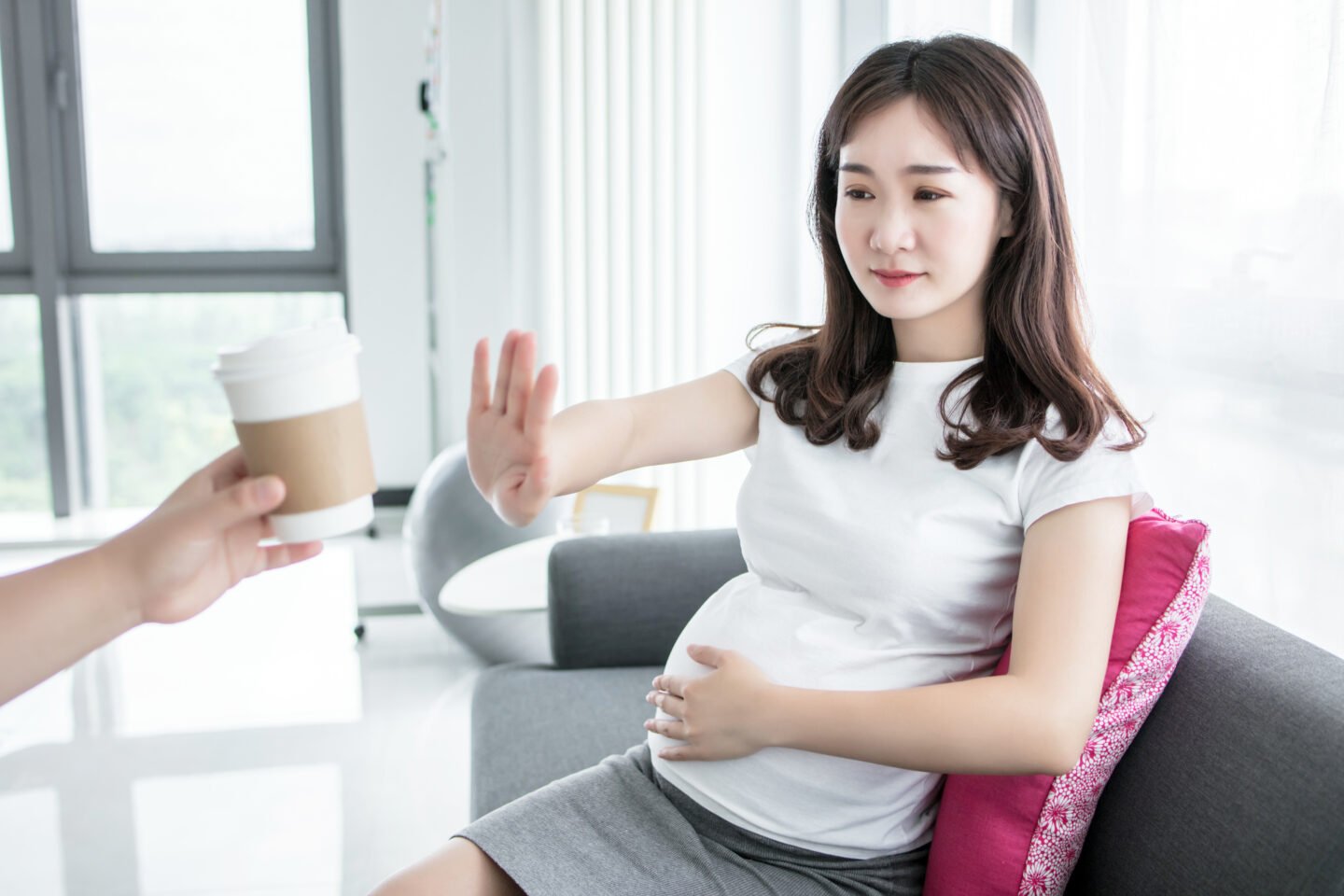 Another group that should be mindful of caffeine consumption is pregnant women. Studies indicate that too much caffeine can potentially impact the fetus's health negatively.
If you fall into one of these groups, a Starbucks refresher might be a better drink choice than coffee.
Are There Any Other Benefits to Drinking a Starbucks Refresher?
Besides being a lower caffeine option, drinking a Starbucks refresher has other potential health benefits.
The main benefit comes from being a lower-calorie drink relative to many of Starbucks' other drinks. A grande refresher has about 70 to 90 calories.
To give you an idea of how this compares to other Starbucks drinks, a standard latte with no added flavoring syrups has about 190 calories. And if you're a frappuccino lover, a grande has anywhere from 240 to 470 calories.
The only option that would be lower than a refresher is black coffee or plain tea. But I don't know many folks who go to Starbucks for those options.
Drinking a Starbucks refresher might save you some unwanted calories while still giving you a small caffeine boost.
Final Thoughts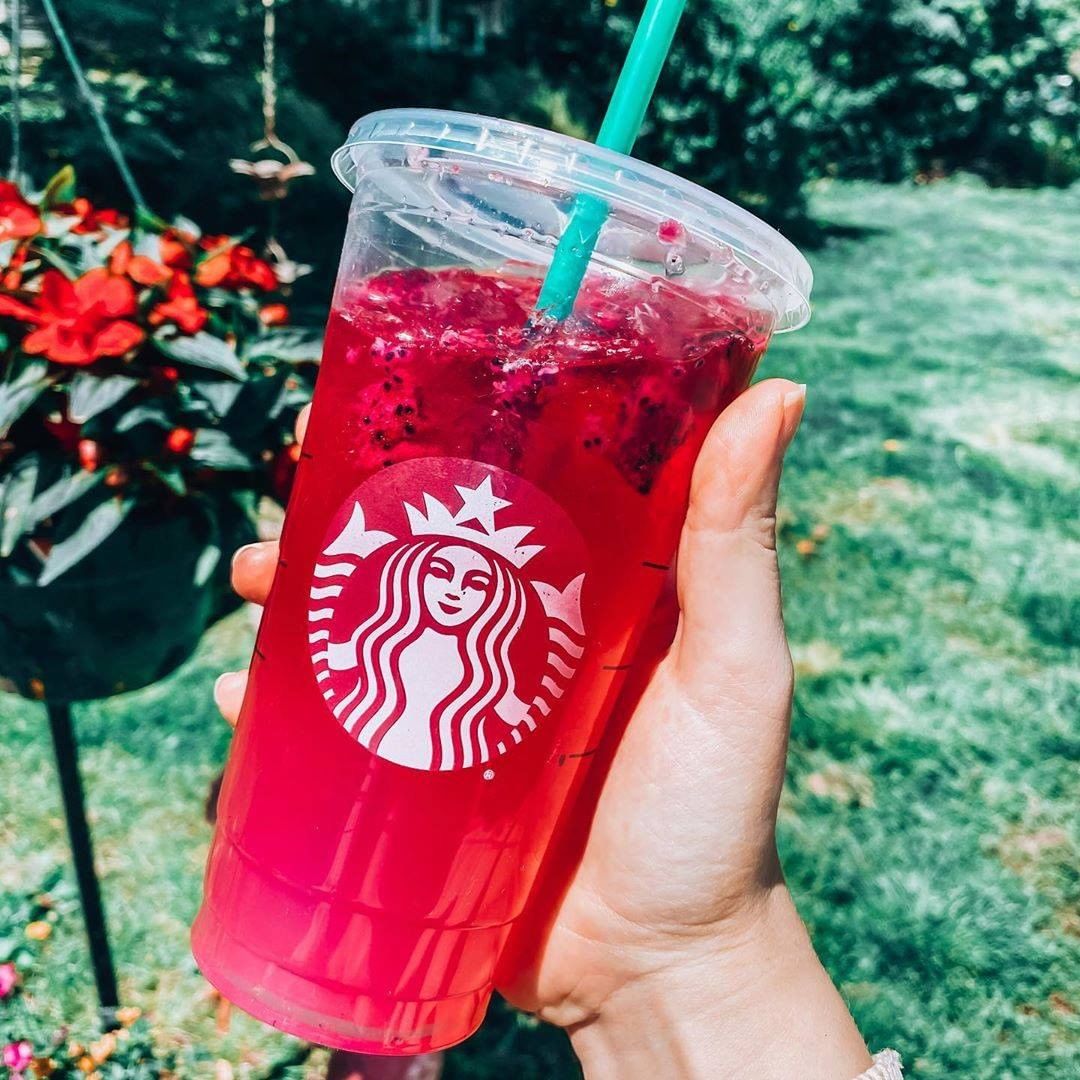 Starbucks refreshers can have anywhere from 35 milligrams to 90 milligrams of caffeine, depending on the size. All Starbucks refreshers will have the same amount of caffeine per size, regardless of the flavor.
The caffeine in a Starbucks refresher comes from green coffee beans. This means there is more chlorogenic acid in the beverage, which could have health benefits for you.
Compared to other Starbucks coffees, refreshers will have much less caffeine. This could make it a good drink choice for caffeine-sensitive individuals, individuals with cardiovascular conditions, and pregnant women.
Starbucks refreshers tend to be lower in overall calories relative to many Starbucks drinks. This may make it a more friendly weight-loss or weight-management option at Starbucks.
Whether you already love Starbucks refreshers or you've been wondering whether to give them a try, you are now equipped with all the knowledge you need to make that choice.