Dunkin Donuts is a popular stop for coffee drinkers for a good reason. You can buy various iced coffees at Dunkin Donuts, from the classic French Vanilla to the Coconut Iced Coffee. You can even buy them freshly made or in bottled versions.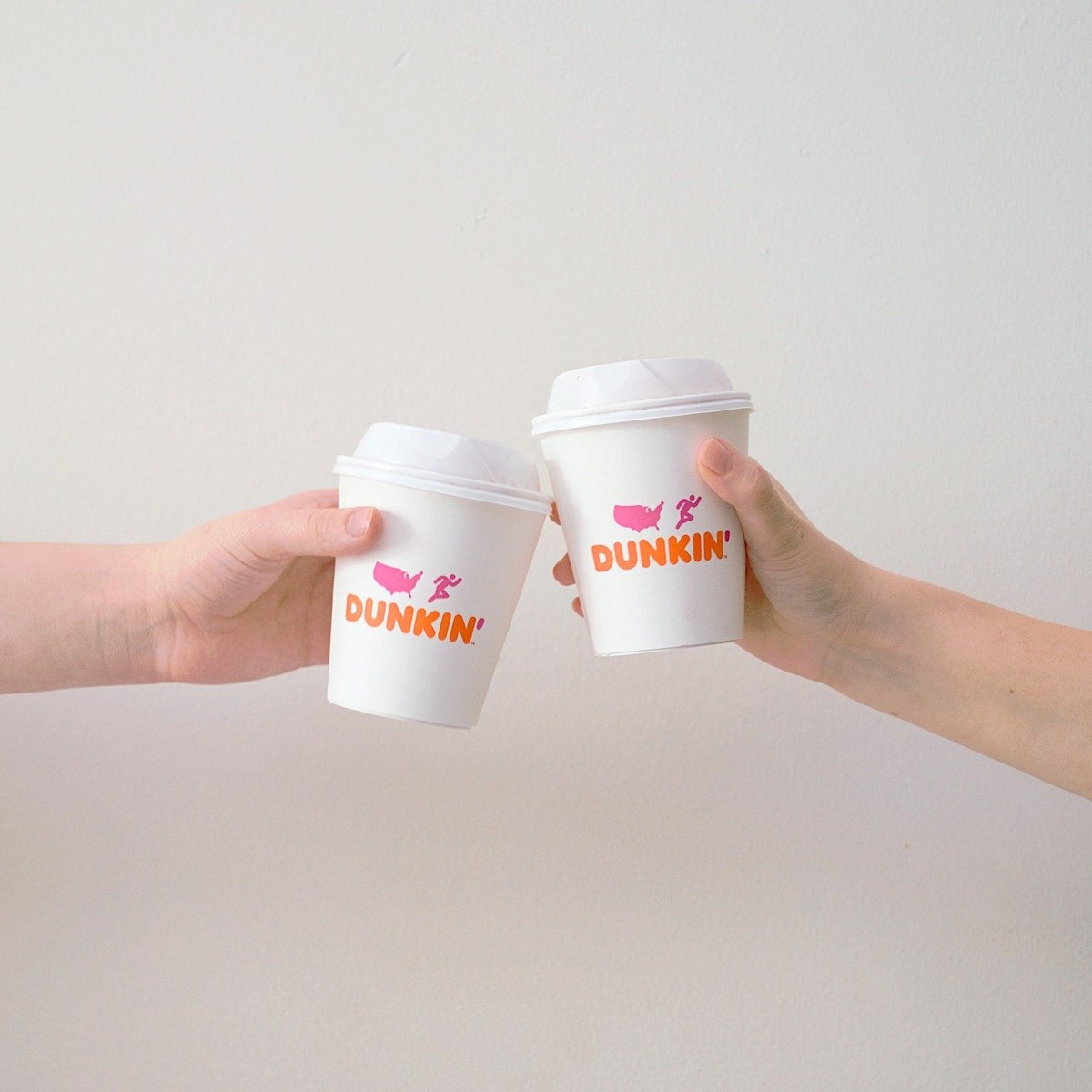 Based on popularity, the best Dunkin Donuts iced coffee is the Caramel Swirl Iced Coffee. Other customer favorites include the French Vanilla Swirl Iced Coffee, Original Blend Iced Coffee, Coconut Iced Coffee, Toasted Almond Iced Coffee, Mocha Swirl Iced Coffee, Cold Brew with Sweet Caramel Foam, Frozen Coffee, Iced Latte, Hazelnut Iced Coffee, Blueberry Iced Coffee, and the Iced Cappuccino.
Below, you'll find out why these are the 12 best Dunkin Donuts iced coffees.
Table of Contents
Best Dunkin Donuts Iced Coffees
1) Caramel Swirl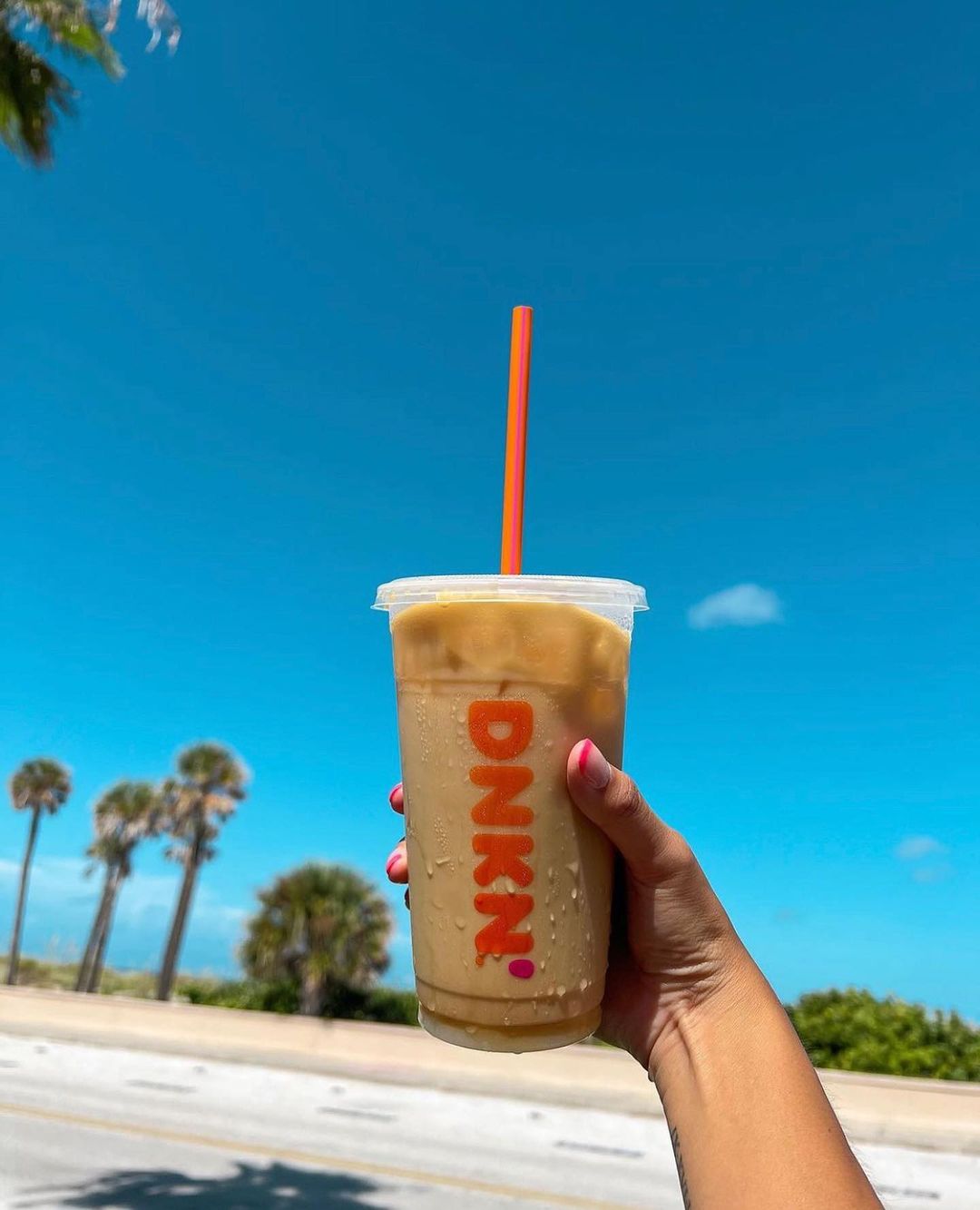 The Caramel Swirl Iced Coffee is a customer favorite, and there's no wonder why. Freshly ground espresso beans and decadent caramel sauce make it a delicious iced coffee treat. Moreover, adding whipped cream on top turns this coffee into a liquid dessert.
The sweetened caramel syrup is among the sweetest that Dunkin Donuts offers. For some, however, the syrup can be too much. The caramel syrup tastes like dark caramel, with notes of butter, vanilla, and burnt sugar.
These flavors pair well with the iced coffee, even after the ice melts. Caramel swirl has been on the menu at Dunkin Donuts for years and is the most popular among customers. The Caramel Swirl Iced Coffee packs a flavorful punch.
2) French Vanilla Swirl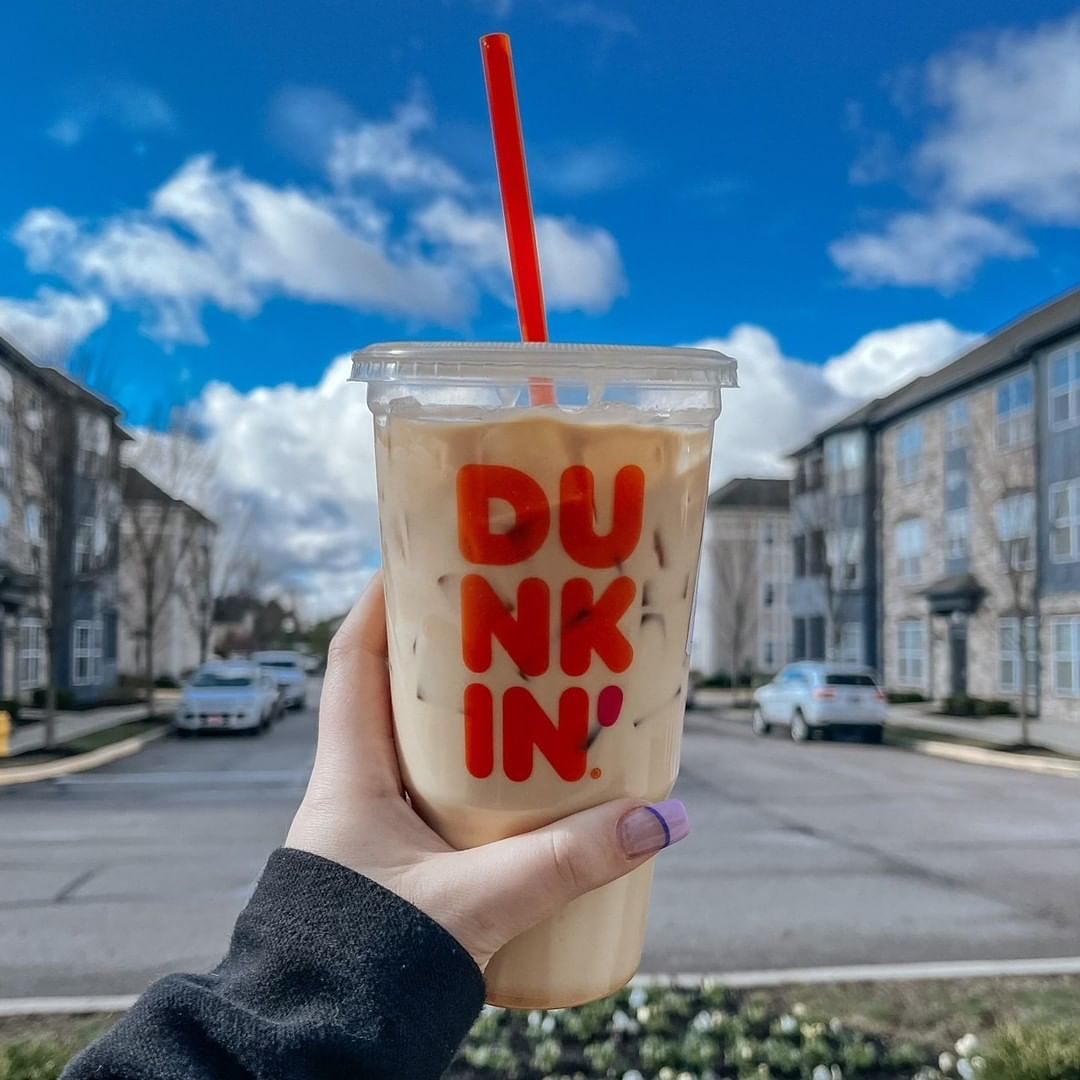 The French Vanilla Swirl Iced Coffee is a classic that will be on the menu for a long time. This customer favorite is made with a blend of smooth, rich French vanilla and Dunkin's bold coffee roast. It is a simple, delicious treat that customers go out of their way to purchase.
This is the second sweetest iced coffee the chain offers. Dunkin's coffee has hints of chocolate, and the vanilla complements those notes well. The vanilla is a quality product, not a cheap concentrated imitation.
The combination of the coffee and syrup gives this iced coffee a taste of toasted marshmallows. Although the vanilla syrup is sweet, it doesn't mask the flavor of the coffee and is a refreshing morning beverage. Some other flavors, like the mocha, are surprisingly sweet, making them more desirable as a dessert.
3) Original Blend Iced Coffee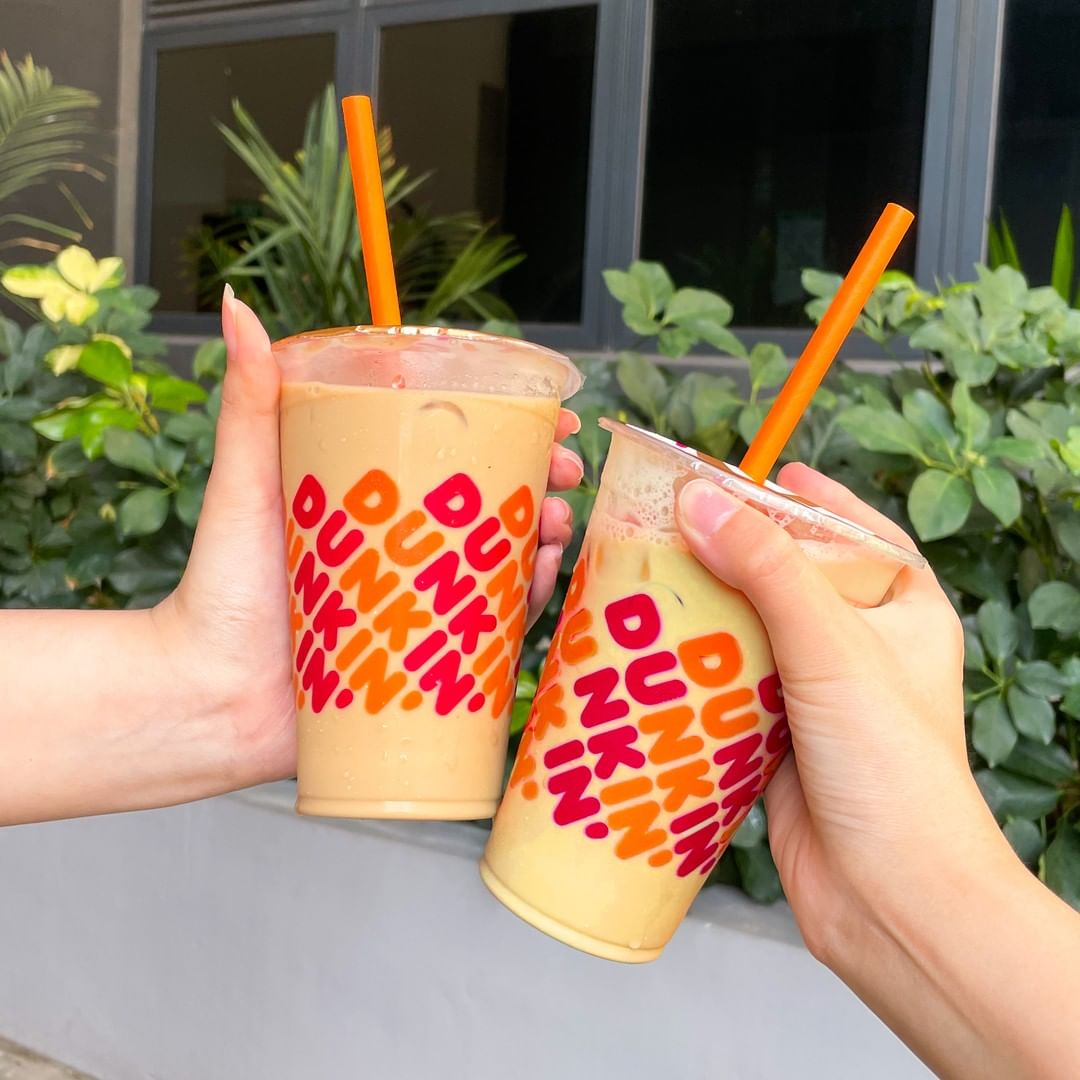 The Original Blend Iced Coffee rounds out the top three best iced coffees because of its simple and robust flavor. This coffee is the foundation for Dunkin Donuts' syrups and sweeteners.
The Original Blend is an unsweetened coffee poured over ice. It has enough caffeine for a good pick-me-up but is easy to add flavor to. Dunkin Donuts brews strong coffee, which is perfect for iced coffees because it doesn't taste watery when the ice melts.
This iced coffee contains double the amount of coffee than the other iced coffees. It's cooled before being poured over the ice, ensuring the robust coffee flavor is not compromised even when served cold. The taste holds up well, even when the ice melts.
4) Coconut Iced Coffee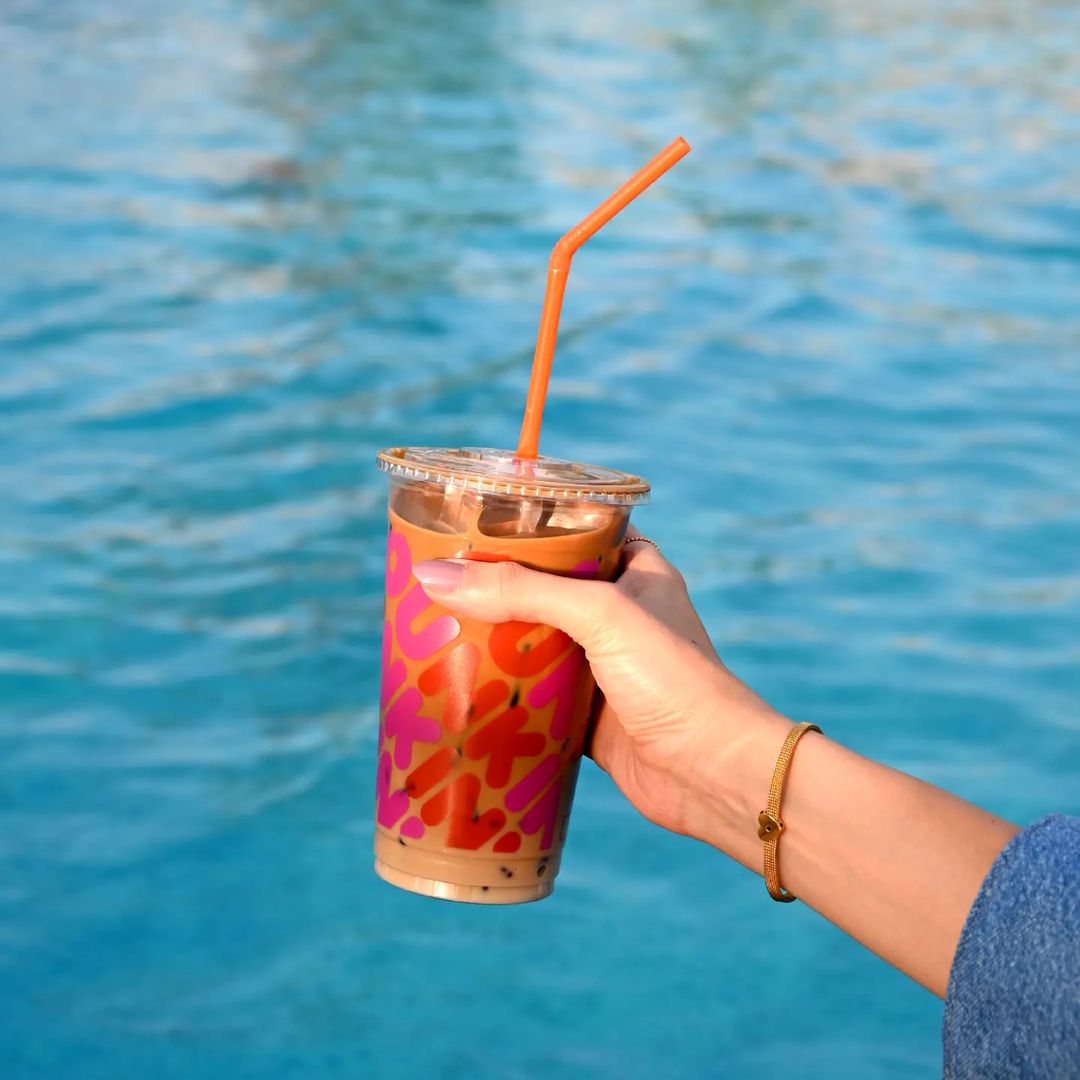 Coconut flavoring is tricky to work with. It can be overpowering and mask or ruin the coffee's flavor that it was intended to enhance. Dunkin Donuts gets this right by using unsweetened coconut flavoring.
The unsweetened coconut adds subtle notes to the robust coffee, resulting in an exquisite combination. The coconut brings out the hints of chocolate in the Dunkin Donuts coffee, adding a unique flavor to this cold drink.
5) Toasted Almond Iced Coffee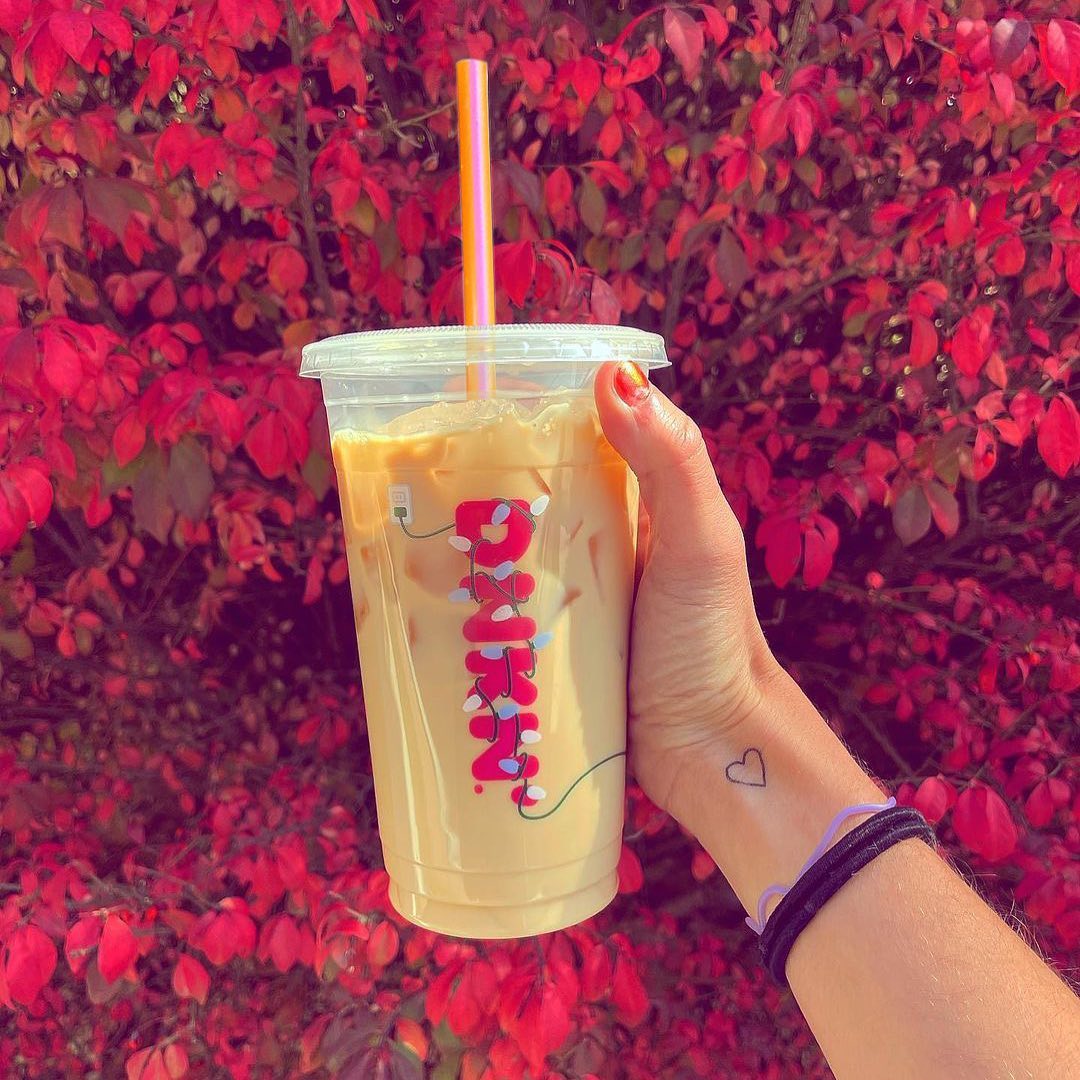 Like the coconut flavoring, the toasted almond flavoring is unsweetened and compliments the robust coffee nicely. The Toasted Almond Iced Coffee's nutty flavor meshes perfectly with the whole milk's sweetness. This iced coffee has a great flavor combination, allowing all the individual notes to shine through.
The toasted almond also does not taste artificial. The subtle notes taste like natural almonds and make this iced coffee unique. However, the flavor notes may be too subtle for some, so you might want to ask for more than one shot of the flavoring.
6) Mocha Swirl Iced Coffee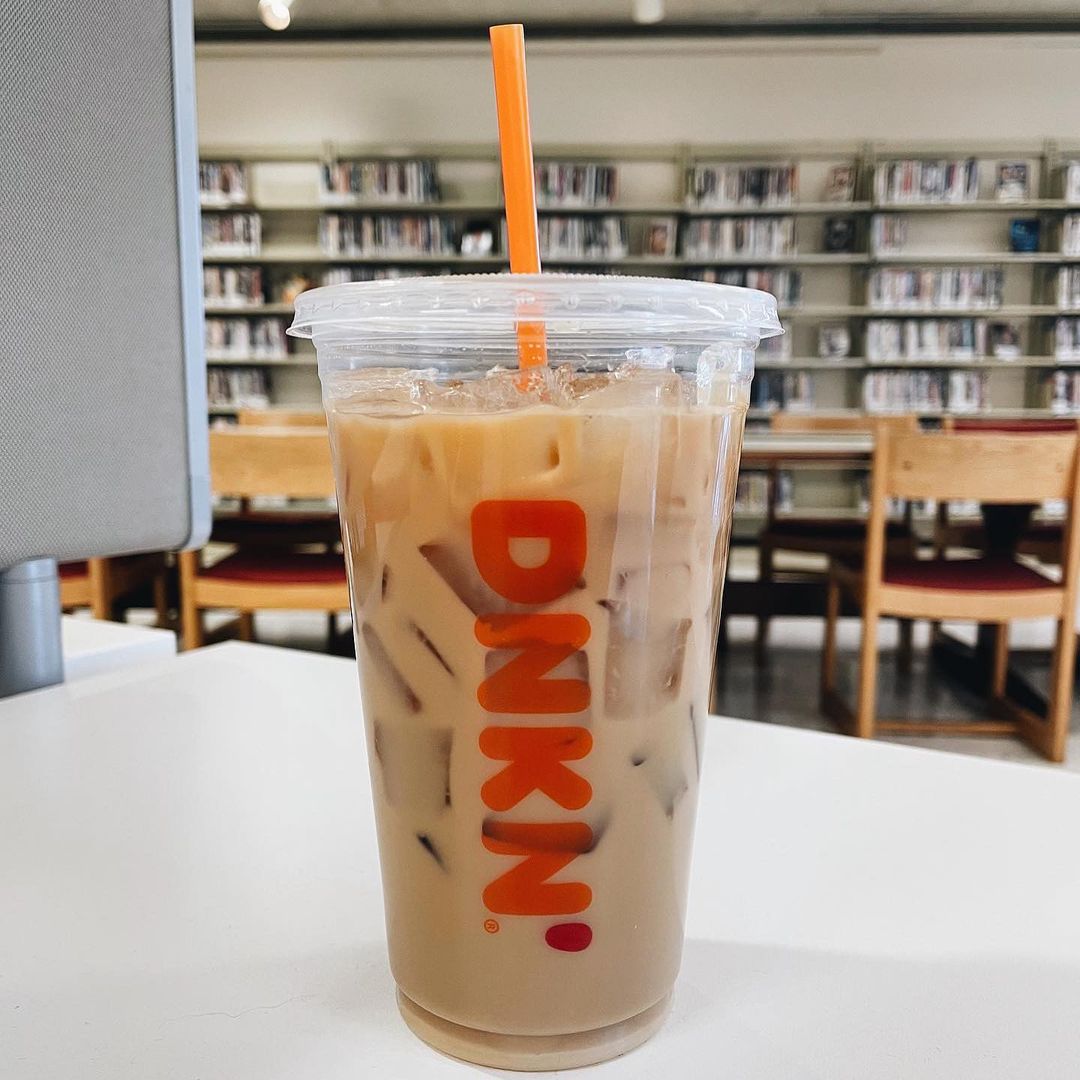 The mocha swirl is sweet but not as sweet as the other flavored syrups, which makes this iced coffee shine. Unlike most mochas, the Mocha Swirl Iced Coffee from Dunkin Donuts tastes more like a coffee beverage than a liquid dessert.
The barista can further enhance the chocolate-flavored syrup by adding more creamer upon your request.
The bittersweet mocha enhances the flavor of the coffee and adds a chocolate milk flavor to the coffee. This is a fun drink that isn't overpowering. Topped with whipped cream, this is a great coffee beverage for a Monday pick-me-up.
7) Cold Brew With Sweet Cold Foam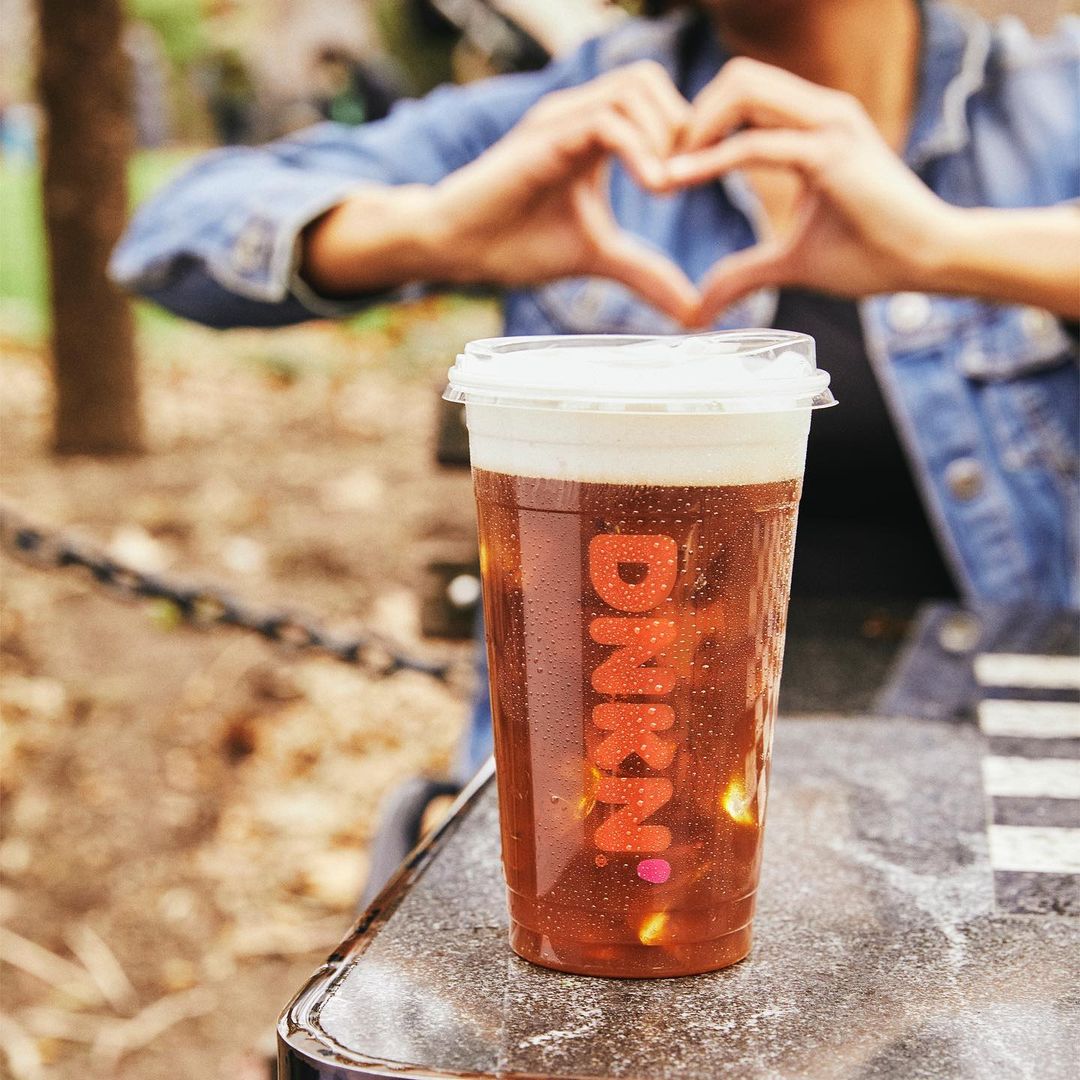 Sweet Cold Foam is a frothed dairy product added to Dunkin Donuts' Iced Coffee. The foam does a much better job replicating the texture of a latte than the iced latte. Because Dunkin' only uses a small amount of foam, the sweetness does not overpower the coffee flavor.
The foam tastes like an intense form of milk, similar to condensed milk, and there are hints of vanilla that pair well with the coffee notes. Overall, this is a well-balanced iced coffee that doesn't disappoint.
8) Frozen Coffee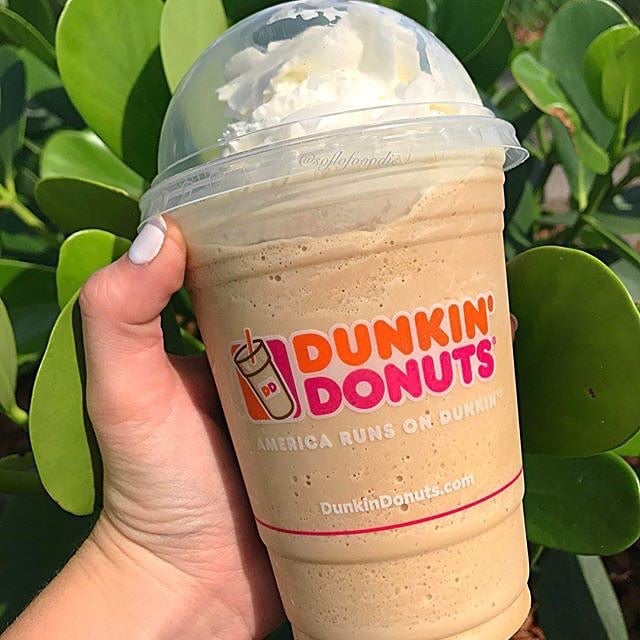 Dunkin Donuts Frozen Coffee counts as an iced coffee because it is a slushie. This thin coffee slushie comes pre-mixed with flavorings, cream, and sugar. It is a sweet beverage that needs no other sweeteners or additives.
The texture of this iced coffee is smooth and cold, with an aftertaste of molasses. The Frozen Coffee is almost too sweet, so leaving off the whipped cream topping is a good idea. If you like a sweet, caffeinated drink with only hints of coffee, try the Dunkin Donuts Frozen Coffee.
9) Iced Latte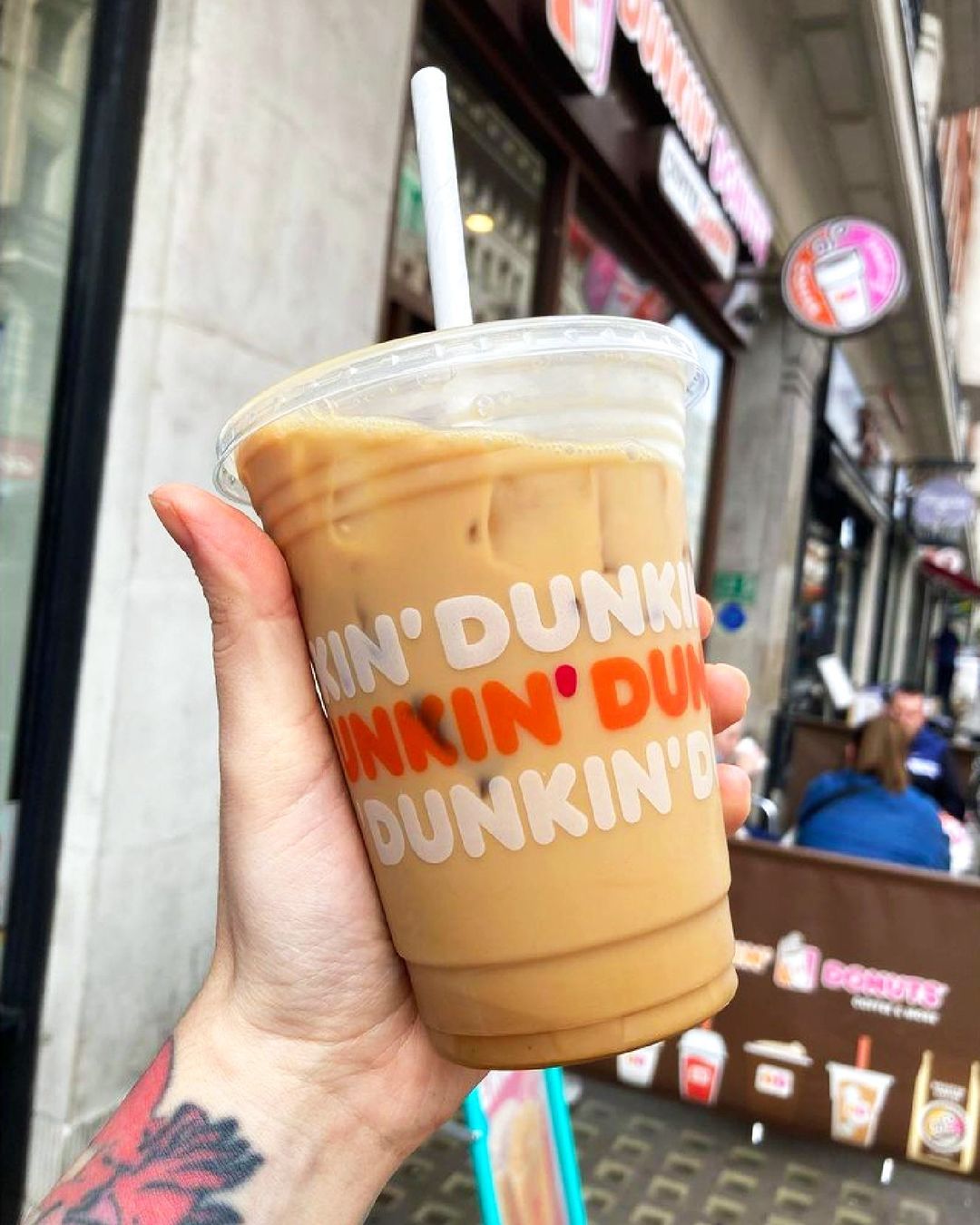 An iced latte is an espresso and milk poured over ice. Dunkin Donuts does a great job with their Iced Latte—it's a perfect blend of creamy and cool. Customers can also add whip cream and other toppings, which is why this drink is another customer favorite.
You can request your barista to use any of several milk variations in the Iced Latte: soymilk, whole milk, coconut milk, and oat milk. These variations are what separates Dunkin Donuts from other chains. The Iced Latte is customizable and tastes perfectly balanced, which is why it's a favorite.
10) Hazelnut Iced Coffee
Hazelnut is a popular flavor for coffee because the nuts pair well with the taste of coffee beans. Natural hazelnuts have a buttery, nutty flavor that is exquisite with strong coffee. Dunkin Donuts uses quality syrups and sweeteners, and their hazelnut syrup is no exception.
The Hazelnut Iced Coffee has a crisp, rich texture and a smooth finish. The Dunkin Donuts hazelnut flavoring is also sugar-free, making this iced coffee a favorite year-round. This flavor is good, but a splash of milk elevates the taste to a decadent treat.
11) Blueberry Iced Coffee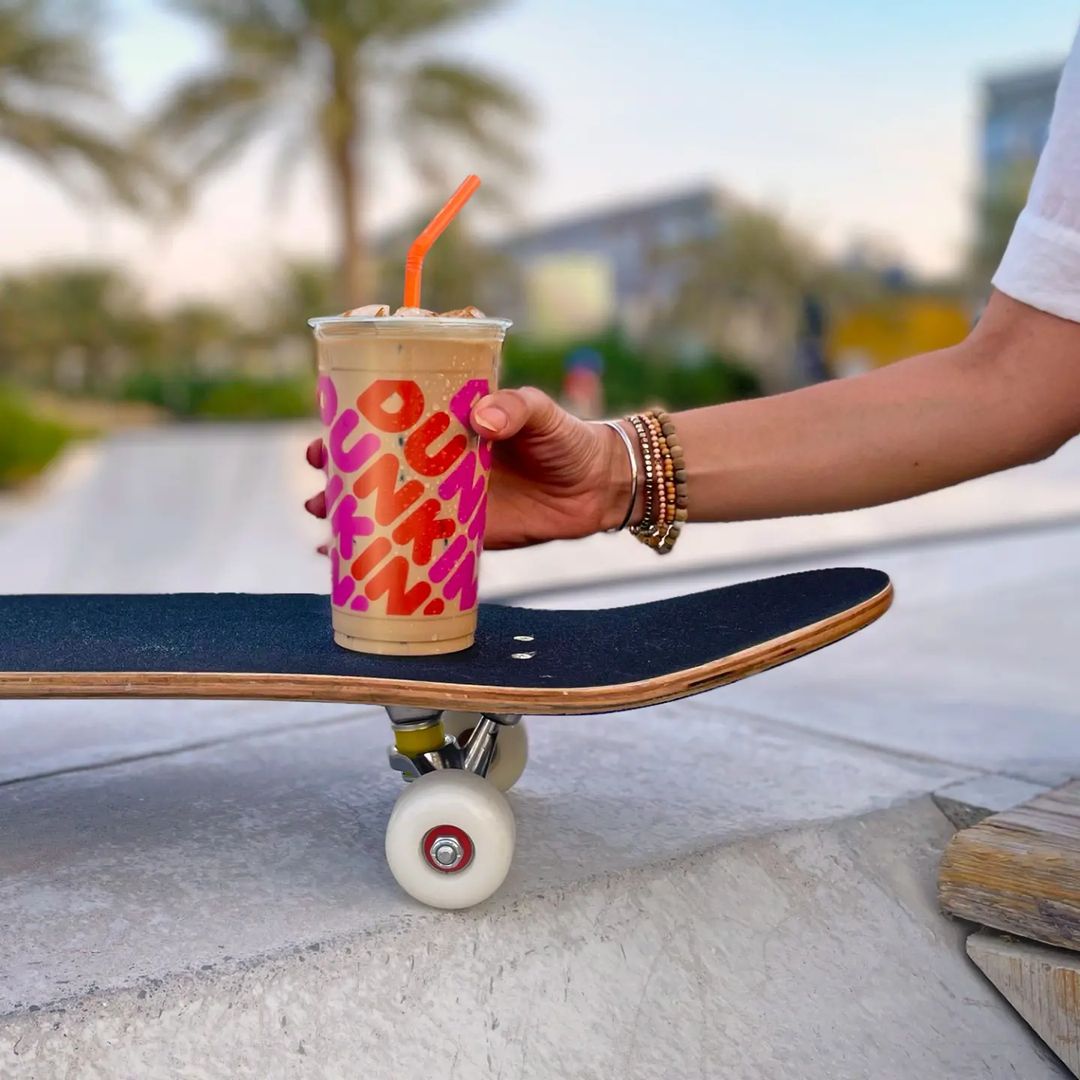 Coffee drinkers expect certain flavorings from coffee shops, like mocha, vanilla, or caramel. Dunkin Donuts goes the extra mile and offers fruit flavorings in its lineup. Blueberry Iced Coffee is a non-traditional flavor that works surprisingly well.
This unique flavor combination has notes of smoky caramel and blueberry that provide a perfect summer treat. The flavors stand out, do not overpower each other, and hold up well once the ice melts. While Dunkin Donuts offers other fruit-flavored iced coffees, the blueberry flavor stands out the most.
12) Iced Cappuccino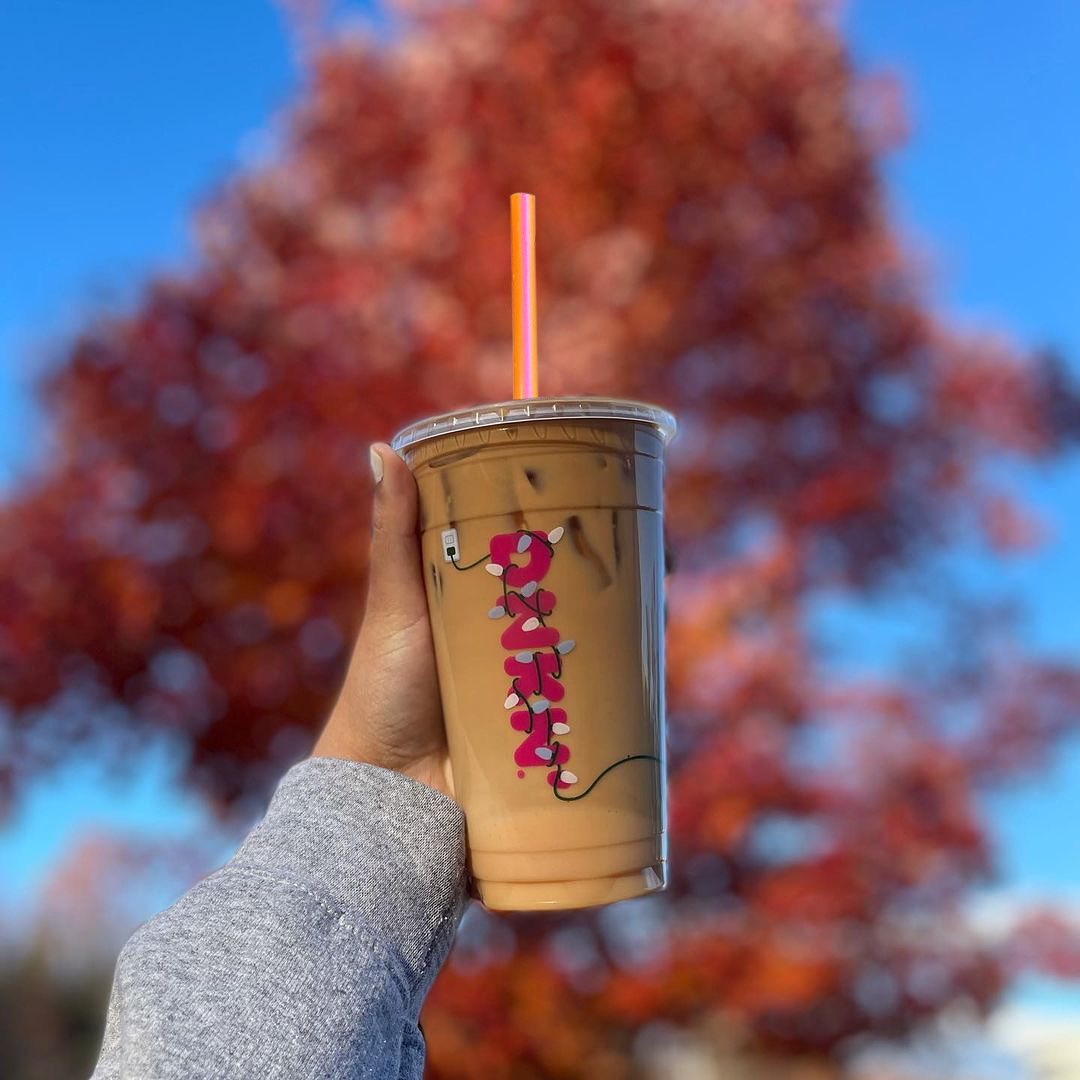 An iced cappuccino is an iced latte with extra cream. The Dunkin Donuts Iced Cappuccino is an excellent iced coffee with many flavors. The vanilla flavoring, unlike the French vanilla mentioned earlier, is unsweetened.
This unsweetened flavoring pairs well with their signature coffee blend and is great for a morning brew or an afternoon treat. Iced Cappuccino is also available with an optional sweetener, making this iced coffee customizable. Caramel drizzle on the foam makes the Iced Cappuccino an irresistible iced coffee.
Iced Coffee
Iced coffee is just what the name implies: brewed coffee poured over ice. The ice will dilute the brew, so it is best to use a more robust blend, like an espresso. However, these coffees can be flavored in virtually unlimited ways.
Dunkin Donuts has a fantastic line of iced coffees. Some flavors are available year-round, and they also have seasonal flavors. The Pumpkin Spice flavor remains one of the most popular iced coffees, although it's only available in the fall.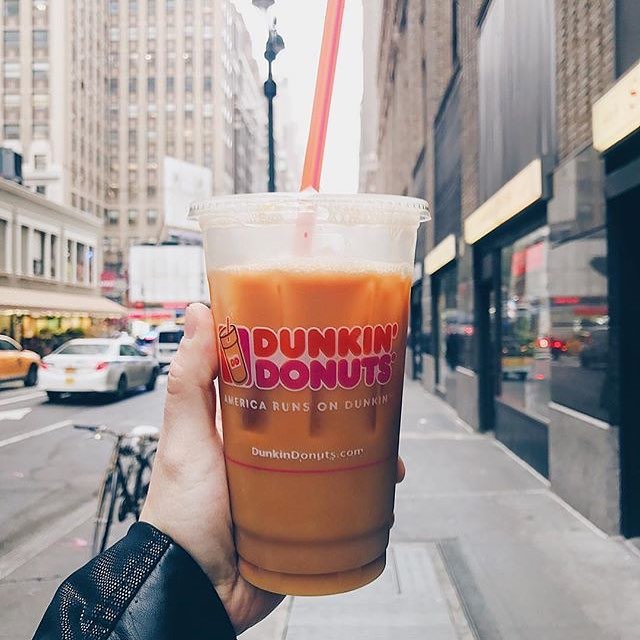 Iced coffee has many variations and an almost unlimited list of flavors. This coffee is trendy in the summer but can also be enjoyed in other seasons. The barista slowly pours the coffee over ice, which locks in the natural flavor of the coffee beans. Any flavored syrups added to the brew elevate the coffee instead of masking it.
Related Questions
What's the difference between iced coffee and cold brew?
The main difference between iced coffee and cold brew is that iced coffee is simply brewed coffee poured over ice, while cold brew is made by steeping coffee beans in room-temperature or cold water for at least 12 hours.

Iced coffee and cold brew are two types of cold coffee differing in their brewing method and preparation. Some people prefer the slow extraction process for making cold brew since it results in a more concentrated, less-acidic cup of coffee.
What is a swirl at Dunkin Donuts?
Dunkin Donuts offers two types of flavoring: a shot and a swirl. A shot is unflavored and sugar-free, and a swirl is free from artificial dyes and sweeteners. The main difference between a shot and a swirl at Dunkin Donuts is the dairy content. Shots are dairy-free, while swirls contain dairy, which adds a creamier flavor.
What is the nutritional value of Dunkin Donuts' iced coffees?
The nutritional value depends on whether the iced coffee is small, medium, or large. A small iced coffee is 190 calories, a medium coffee is 240 calories, and a large iced coffee is 340 calories.

Of course, the calorie count changes when other sweeteners, syrups, milk, or cream are added to the iced coffee.
What coffee beans does Dunkin Donuts use?
Dunkin Donuts uses 100% Arabica beans specifically milled for the chain. The beans are manufactured and distributed by J.M. Smuckers and undergo a rigorous inspection by Dunkin Donuts before purchase. This standard ensures that the chain sells a quality product.
What is the strongest iced coffee available at Dunkin Donuts?
The strongest iced coffee available at Dunkin Donuts is a large Original Blend Iced Coffee. A large cup of Original Bend Iced Coffee has 400 mg of caffeine, making it the most caffeinated coffee on the Dunkin Donuts menu.