Corn is among the staple foods in many countries. However, if you suffer from acid reflux, frequent heartburn, or GERD, consider lowering your corn consumption as it is acid-forming and can trigger symptoms.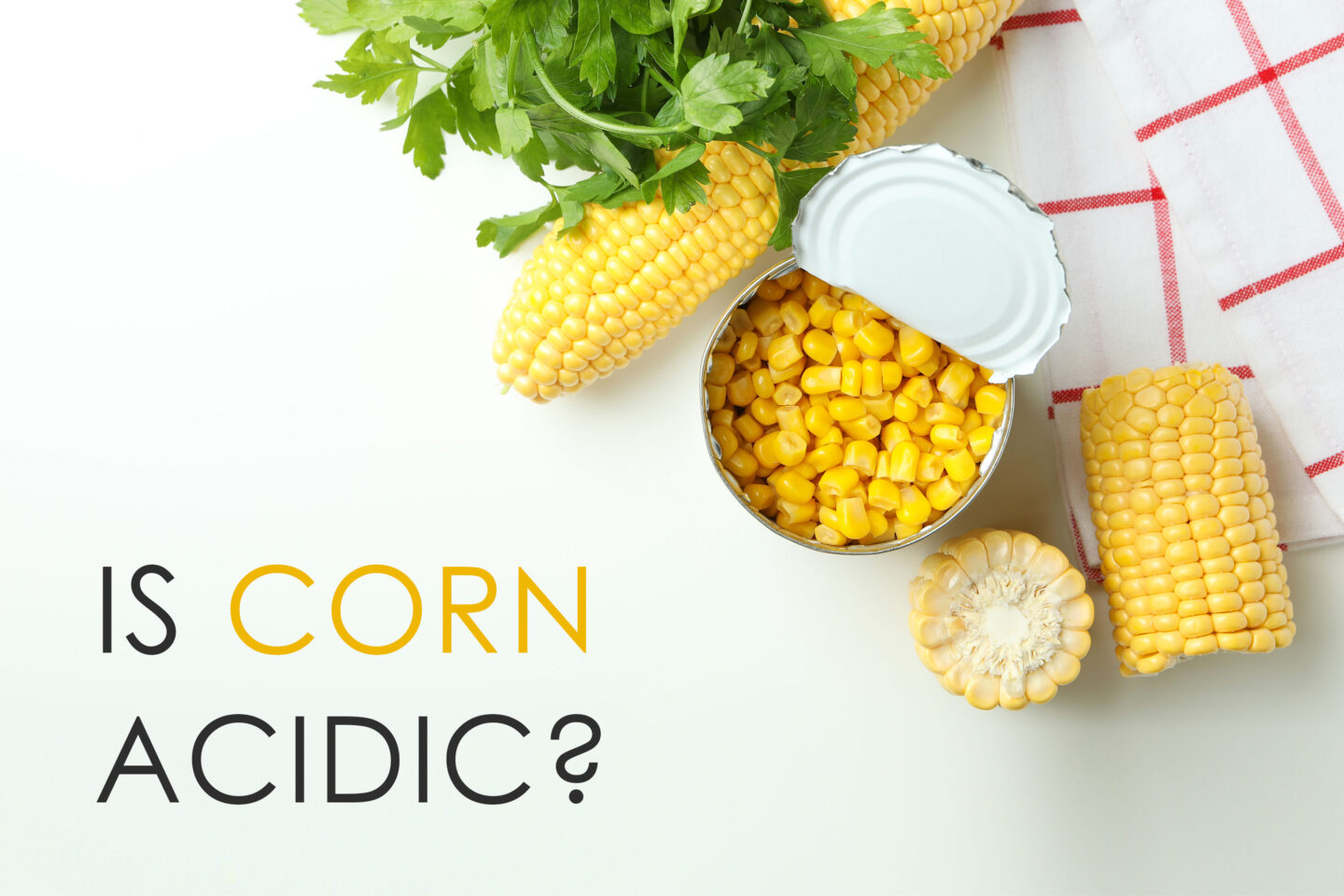 Read on as I discuss everything you need to know about corn's acidity and its effect on the body.
Table of Contents
Is Corn Acidic or Alkaline?
Depending on the type, corn has an average pH of 6.7, making it only slightly acidic. However, corn is acid-forming, which means it produces acid when dissolved in water or after digestion.
People with GERD or acid reflux should minimize their corn intake to avoid triggering symptoms. Corn with butter triggers heartburn, so it's better to eat it plain and in moderation.
How to Recognize Acidic Foods
Acidic foods are those that have a low pH level, which means that they contain higher levels of acid. Consuming too many acidic foods can negatively affect our health, such as damaging tooth enamel and causing acid reflux.
Here are some tips on how to know if the food is acidic:
1. Use a pH meter: A pH meter is a device that measures the acidity or alkalinity of a substance. You can purchase a pH meter from a health food store or online. Simply dip the pH meter into the food, and it will display the pH level.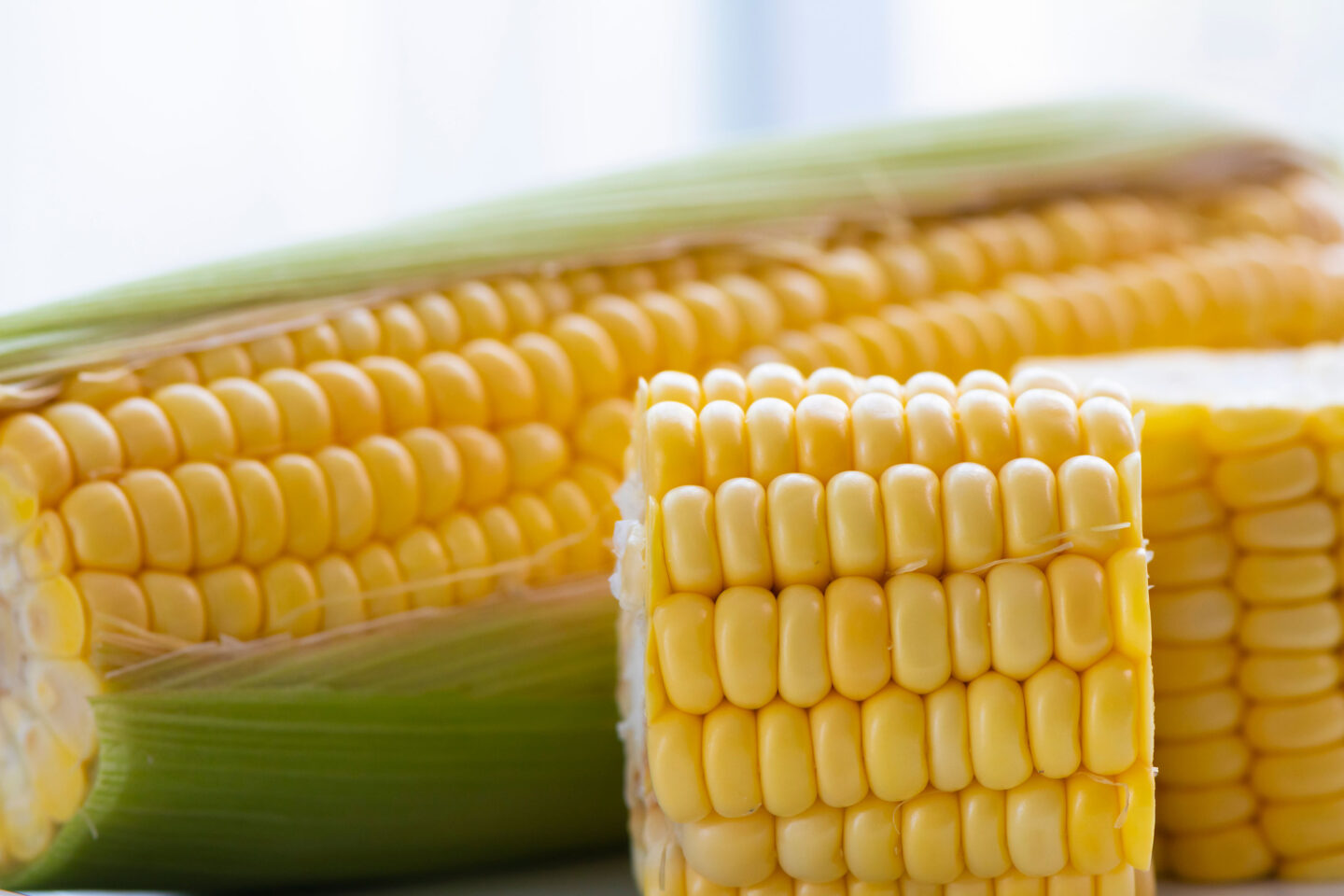 2. Look at the food's natural pH level: Some foods are naturally acidic, such as lemons, grapefruit, and tomatoes. You can research the pH levels of different foods online or in a food science book to get a better idea of which foods are acidic.
3. Check the packaging: Some packaged foods, such as sodas, fruit juices, and vinegar, will have the pH level listed on the packaging. This can be a helpful way to determine if the food is acidic.
4. Consider your symptoms: If you experience symptoms of acid reflux, such as heartburn or indigestion, after eating a certain food, it may be acidic. Keep track of the foods that trigger your symptoms and avoid them in the future.
RELATED: Is Popcorn Acidic?
Is Corn Good for Your Stomach?
Corn is a nutritious food that is high in fiber, vitamins, and minerals, but its effects on the stomach can vary from person to person.
For some people, corn can be beneficial for the stomach. The high fiber content in corn can help regulate bowel movements and prevent constipation, which is important for maintaining a healthy digestive system.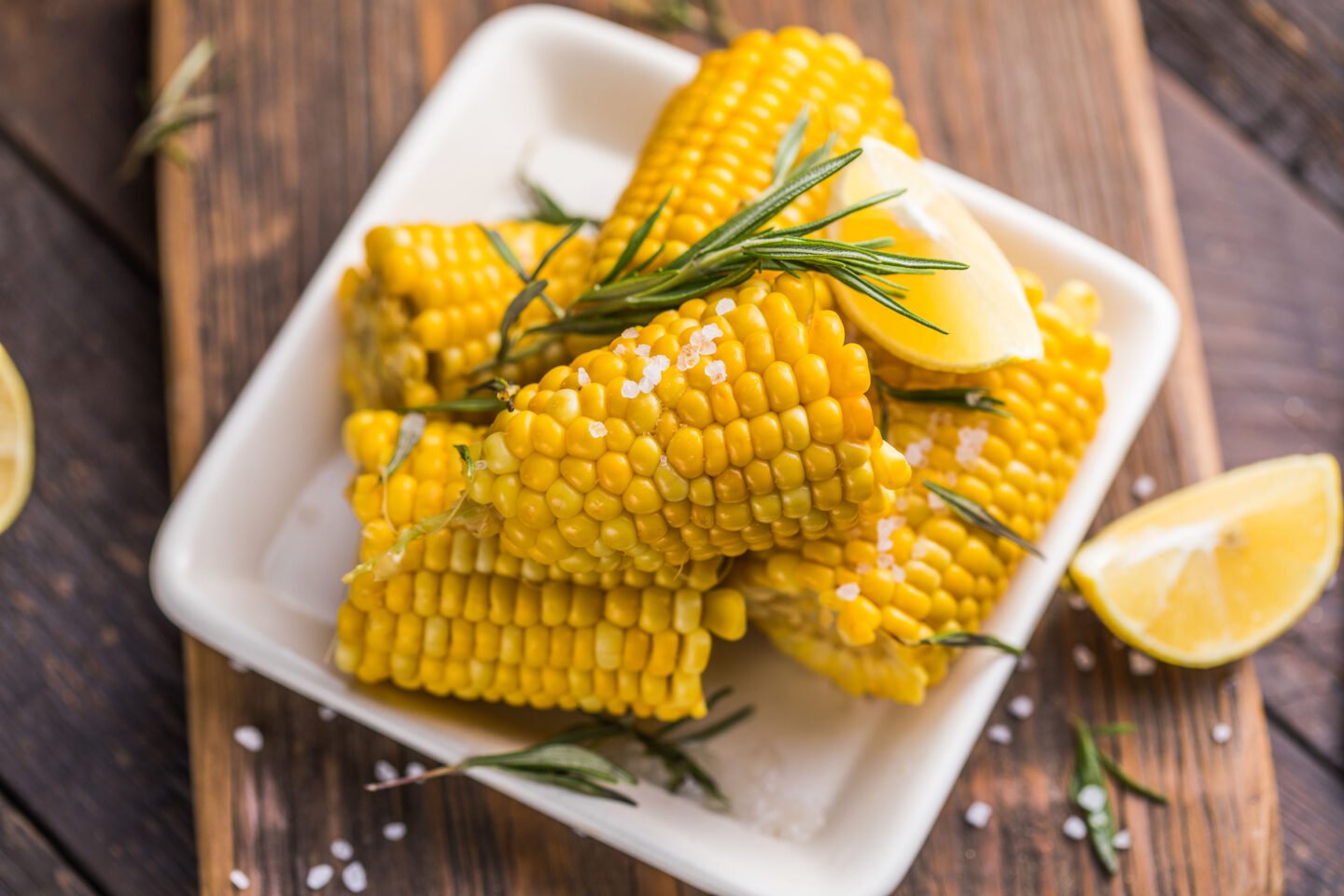 Additionally, corn contains antioxidants, which can help protect the stomach lining from damage caused by free radicals.
However, some people may experience digestive discomfort after eating corn. Corn is high in insoluble fiber, which can be difficult for some people to digest. This can lead to bloating, gas, and abdominal discomfort.
It's also worth noting that the way you prepare corn affects its impact on the stomach. For example, eating plain boiled or grilled corn is likely to be less irritating to the stomach than consuming corn that has been heavily seasoned or fried.
Moreover, slathering butter on corn increases its likelihood of triggering heartburn and other acid reflux symptoms, especially if you are sensitive to acidic foods.
RELATED: Is Cauliflower Man-Made?
Other Foods with Dietary Acid Loads
Dietary acid load refers to the balance between the acids and bases in our food. If we eat certain foods high in acids, it increases the dietary acid load. Here are some common foods we eat that can increase the acid load.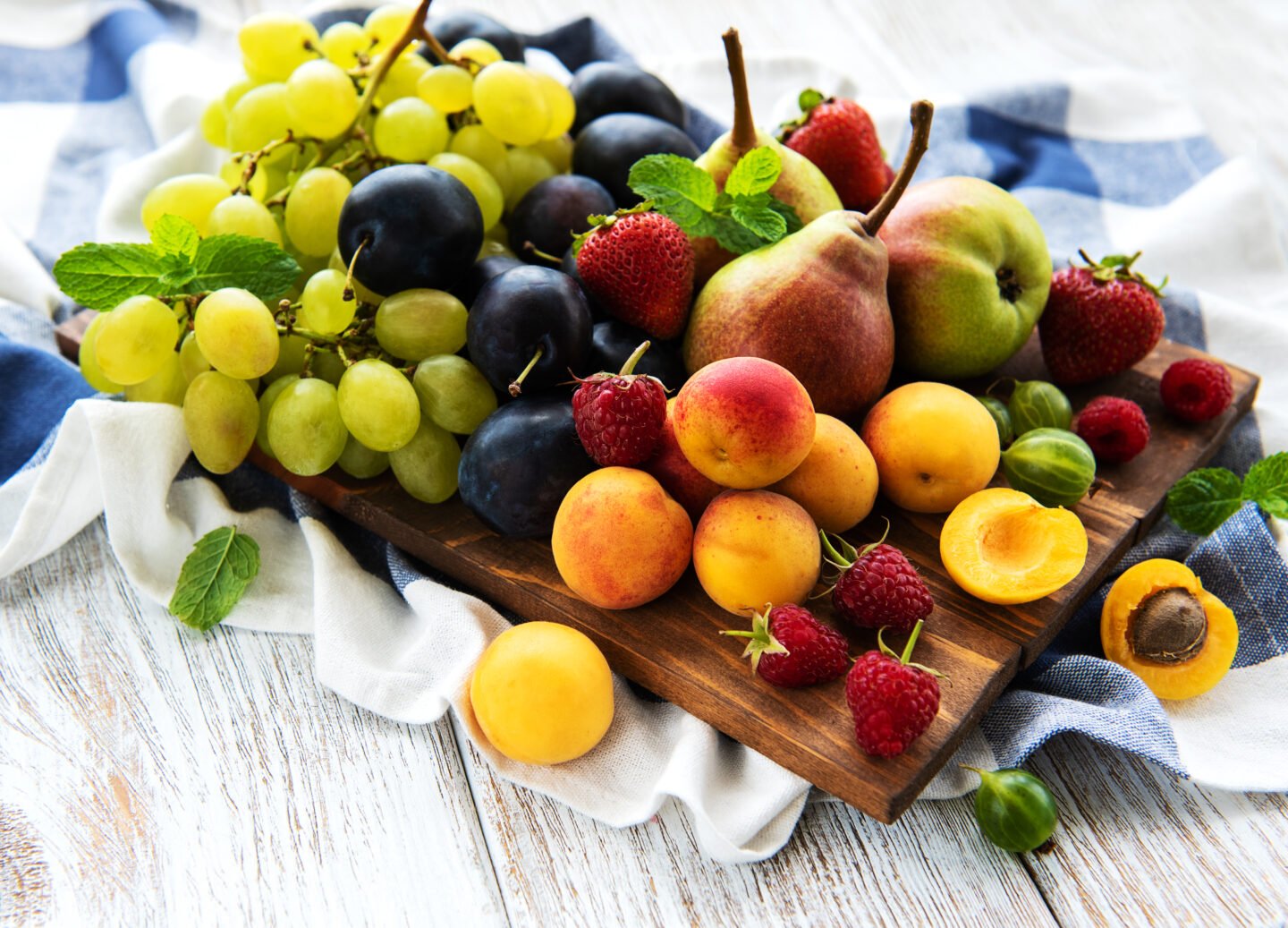 1. Fruits: While some fruits, such as oranges and lemons, are acidic, they are also alkaline-forming due to their high mineral content. Other fruits like apples, bananas, and berries have an average acid load.
2. Vegetables: Most vegetables are alkaline-forming due to their high mineral content, but some, such as corn, peas, and mushrooms, contribute to one's acid load.
3. Legumes: Legumes like beans and lentils are typically alkaline-forming, but some, like peanuts, have an average acid load.
4. Nuts and seeds: Nuts and seeds like almonds, walnuts, and chia seeds are alkaline-forming, but some, like cashews and pumpkin seeds, contribute to one's acid load.
RELATED: Acidic Foods: 10 Things You Should Know
RELATED: Are Mangoes Acidic?
Foods with High Dietary Acid Loads
Foods with high dietary acid loads are those that increase the acidity of the body's pH levels when consumed. When the body becomes too acidic, it can lead to health problems such as osteoporosis, kidney stones, and muscle wasting.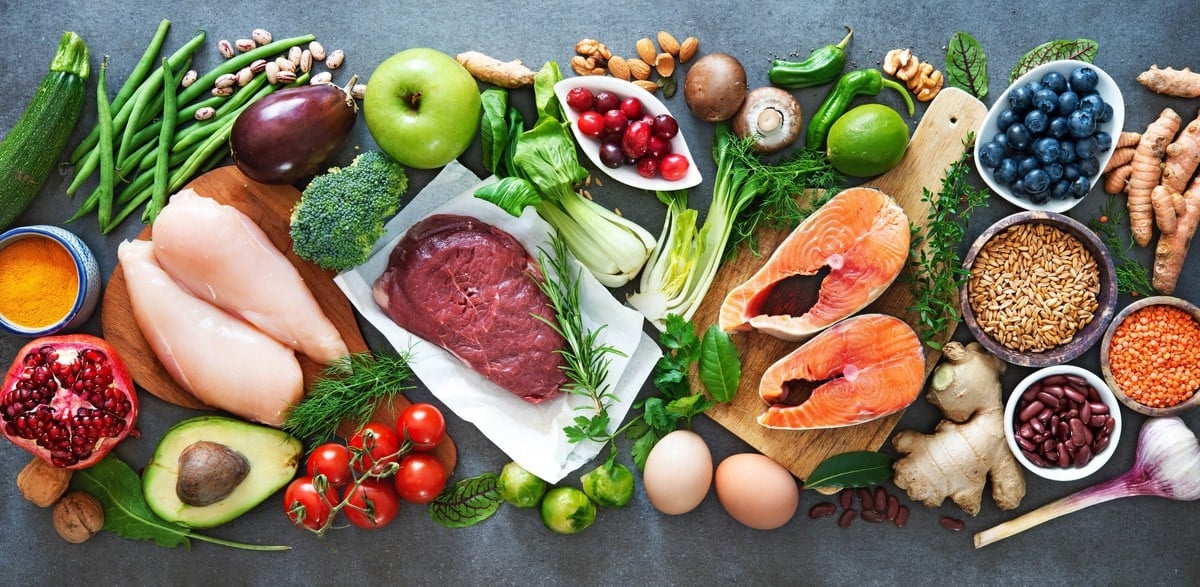 Here are some examples of foods that are high in dietary acid loads:
1. Processed meats: Processed meats such as bacon, sausage, and deli meats are high in protein but also high in acid. They are also typically high in sodium and preservatives, which can further contribute to an acidic environment in the body.
2. Soft drinks: Soft drinks are highly acidic due to the carbonation and added sugar. Too many soft drinks can increase the risk of developing conditions such as tooth decay, obesity, and type 2 diabetes.
3. Dairy products: While dairy products like milk and cheese are high in calcium, they also contain acid-forming compounds that can increase the acidity in the body. However, it's worth noting that some research suggests that the overall effect of dairy on the body's pH levels is neutral.
4. Processed grains: Refined grains such as white bread and pasta are high in carbohydrates but also have a high glycemic index, which means they can increase blood sugar levels and contribute to an acidic environment in the body.
5. Alcohol: Alcoholic beverages like rum, tequila, and vodka are highly acidic and can also damage the liver and kidneys, which are responsible for maintaining the body's pH balance.
RELATED: Is Soy Sauce Acidic?
Don't know what to drink? Check out these articles: 20 Most and Least Acidic Juices and 20+ Alcoholic Drinks Ranked by Acidity Level
MORE RELATED INFORMATION
Is corn good for acid reflux?
Corn is acidic by nature, but it shouldn't trigger your acid reflux symptoms if eaten plain and in moderation. On the other hand, corn on the cob with butter is known to be a heartburn trigger. Next time when making corn on the cob, try it without butter or try some other dishes such as polenta.