Getting enough fruits and vegetables is essential for a healthy, balanced diet. They're highly nutritious and often contain good amounts of vitamins, minerals, fiber, and antioxidants.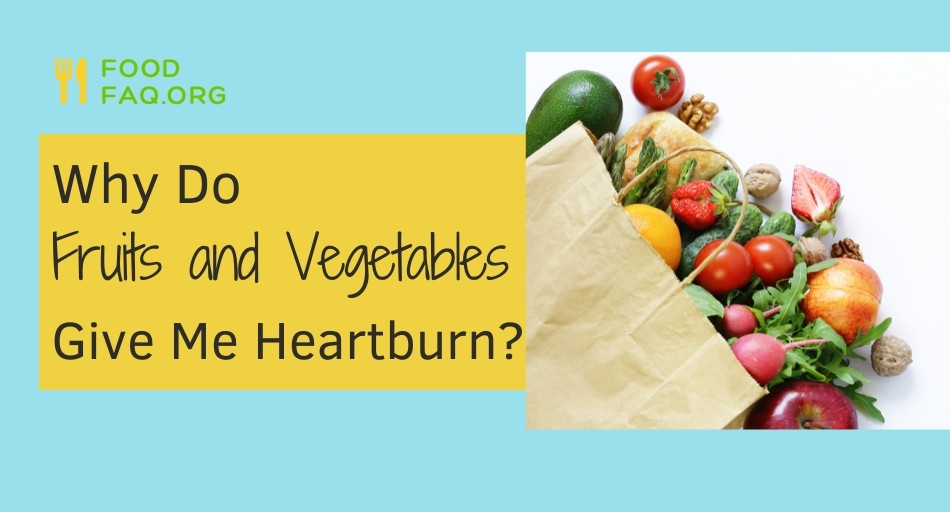 Nearly everyone should increase their fresh fruit and vegetable intake, preferably at the expense of highly processed foods that are often full of salt, sugar, and saturated fats.
However, some people find that eating too many can lead to acid reflux and heartburn.
Table of Contents
Why Do Fruits and Vegetables Give Me Heartburn?
Most fruits and vegetables don't cause heartburn, as they have alkaline-forming properties. However, if you're particularly sensitive to acidic foods, some might irritate your stomach, leading to heartburn.
Are Fruits and Vegetables Acidic?
Many fruits are acidic, so they can trigger the symptoms of acid reflux and GERD. However, most have an alkalizing effect on your digestive system after they're metabolized, counteracting their original acidity.
Don't know what to drink? Check out these articles: 20 Most and Least Acidic Juices and 20+ Alcoholic Drinks Ranked by Acidity Level
On the other hand, most vegetables tend to be both alkaline and alkaline-forming, which reduces your risk of heartburn and other acid reflux and GERD symptoms.
Alkaline vegetables include cauliflower, leafy greens, and broccoli, while garlic and onions are more acidic.
How Do Fruits and Vegetables Cause Heartburn?
In most people, eating fruits and vegetables won't cause heartburn; however, some sugary fruits, such as apples, oranges, pomegranates, kiwis, guavas, or bananas, may.
Sugar is hard for your stomach to digest, so you produce more gastric acid, potentially leading to heartburn
Almost any food may trigger your symptoms if your acid reflux or GERD is especially severe.
Many over-the-counter and prescription medications can help, but first consult your doctor.
Are Fruits and Vegetables Good for You?
For most people, eating fruits and vegetables should help with acid reflux and GERD symptoms. Most are high in fiber, which soaks up excess stomach acid.
Fiber also makes you feel full longer after eating, reducing hunger and overeating. Gaining too much weight could increase your risk of developing acid reflux.
Vegetables and fruits are excellent sources of antioxidants, which help prevent oxidative stress and cell damage by flushing out free radicals.
This reduces your risk heart disease, type 2 diabetes, and cancer.
Antioxidants reduce inflammation in your whole body, and some fruits and vegetables have unique antioxidants.
Most fruits are high in vitamin C, magnesium, potassium, vitamin A, and other micronutrients.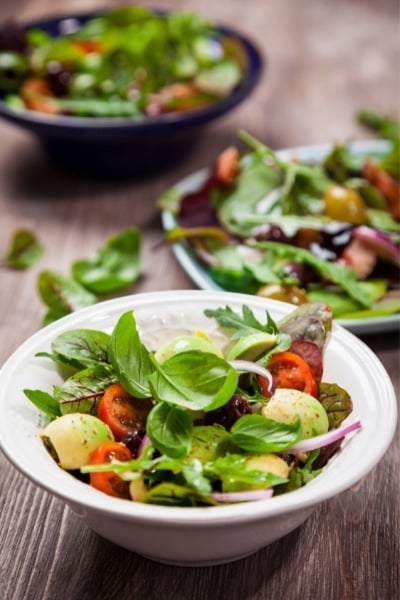 Fruits contain much water, and proper hydration can help with heartburn, as it improves the electrolyte balance in your body.
How Can You Make Fruits and Vegetables Easier on Your Stomach?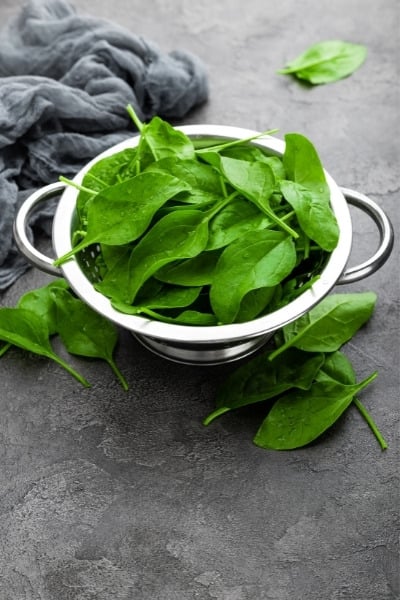 If eating vegetables and fruits triggers your acid reflux symptoms, choose those that are alkaline-forming and mild-tasting, such as leafy greens (spinach, kale, lettuce, and similar), asparagus, broccoli, cucumber, bell peppers, and cauliflower.
Less acidic fruits include nectarines, watermelon, melon, pear, and peaches in terms of fruit.
Avoid bitter or sour fruits, as these are higher in acid.
No steamed or boiled vegetable should cause heartburn; frying may increase acidity.
Conclusion
Although fruits and vegetables shouldn't cause heartburn, certain varieties of each may in those who are particularly sensitive to acidic foods.