If you suffer from acid reflux or GERD, you're probably following a low-acid diet to avoid triggering unpleasant symptoms like heartburn. This diet can be challenging to design and stick to, as it can seem all your favorite foods are acidic. it may seem as if all of your favorite foods are acid.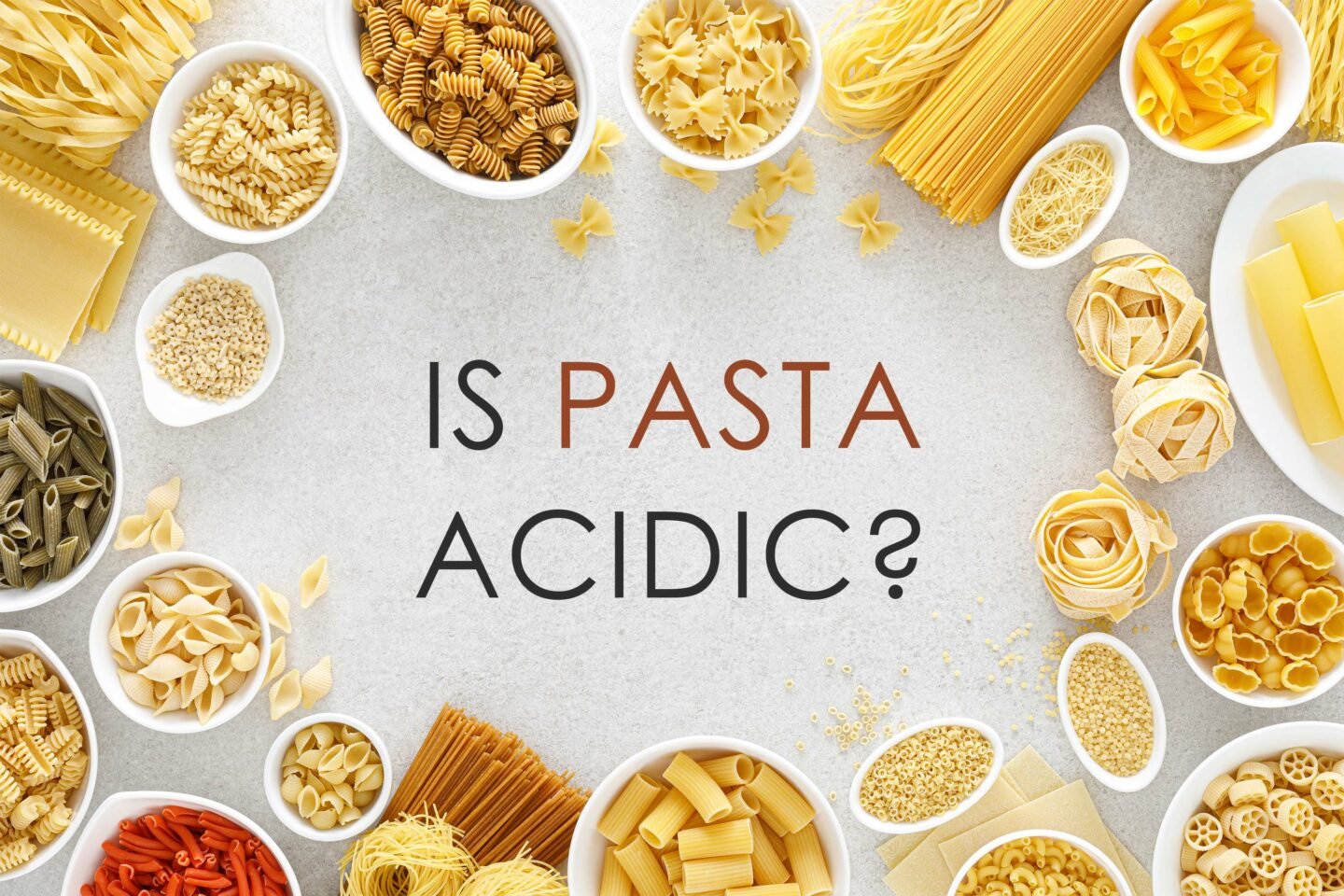 However, although many common foods are acidic, some are also alkaline-forming, which makes them safe for most people on a low-acid diet. Such a diet should comprise 80% foods low in acidity or alkaline, and 20% can be slightly acidic.
Let's take a look at pasta; can people suffering from acid reflux safely include it in their meal plans?
Table of Contents
Is Pasta Acidic or Alkaline?
Pasta is only slightly acidic but is acid-forming, meaning it's likely to trigger or worsen the symptoms of acid reflux and GERD.
What Is the pH of Pasta?
Pasta has a pH of between 5.10 and 6.50, which is close to neutral. However, as it stimulates gastric acid production, people on a low-acid diet should limit their consumption.
Is Pasta Good for You?
A cup of cooked pasta (4 ounces) contains almost 180 calories, mostly from carbohydrates, including fiber, which soaks up excess stomach acid and helps keep you regular.
Pasta is a good source of vitamin B9 (folate), with a cup containing around 18% of the recommended daily intake.
Folate is essential for pregnant women and young children, as it supports brain and nervous system development.
Pasta is also an excellent source of selenium, a potent antioxidant that helps your body flush out free radicals that may cause oxidative damage to your cells and tissues. Selenium may protect against high blood pressure and heart attack.
However, white pasta is a simple carb, and eating too much of it can lead to obesity, high blood sugar levels, and diabetes. Whole-grain pasta contains more fiber and other nutrients than white and is the healthier choice.
Can You Eat Pasta with Acid Reflux?
As it's acid-forming, limiting your pasta consumption is best if you're on a low-acid diet.
Is Whole-grain Pasta Better for Acid Reflux Than White Pasta?
Whole-grain pasta is less acidic than white and is more nutritious, so it's a better choice for those with acid reflux.
Whole-grain pasta is also lower in calories and higher in fiber, so it's a healthier addition to any diet.
Don't know what to drink? Check out these articles: 20 Most and Least Acidic Juices and 20+ Alcoholic Drinks Ranked by Acidity Level