If you're here, it's because you give a damn about your juice, and you won't settle for second best. Twin gear juicers (which are technically a type of masticating juicer, more on which below) are the absolute best juicers available in terms of yield, and nutrient quality.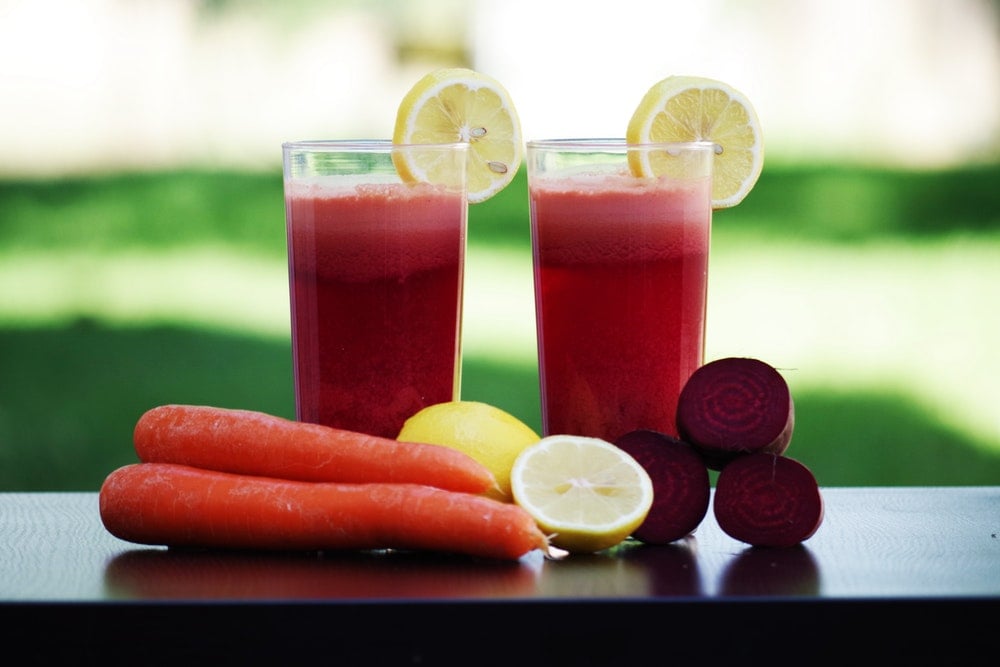 They were not cheap. Let's get that out of the way up front. If you're looking for a bargain, better to look at other juicer types. But for quality alone, they're the peak.
We've made this list of the best twin gear juicers available so you can pick the option that best suits your needs (what do you want to juice?), your kitchen (how much space do you have?), and your budget.
Keep reading to learn about the different types of juicers, and see our list of the best twin gear juicers plus a breakdown of each juicer based on who would want to buy it.
Table of Contents
What's the Difference Between a Twin Gear Juicer and Other Juicers?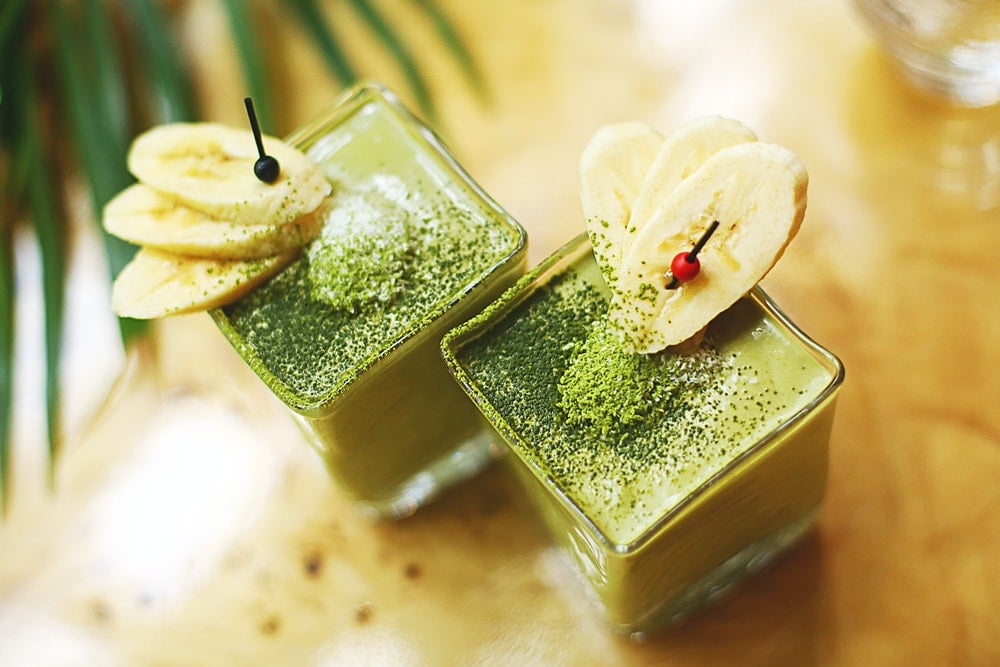 There are two main kinds of juicers: High-speed juicers and low-speed juicers. Twin gear juicers, also known as triturating juicers, are a type of low-speed juicer, and while this may be counterintuitive to our modern, speed-obsessed, minds, low-speed juicers are actually the higher quality product of the two types of juicers.
High-speed juicers, also known as centrifugal juicers, work by pressing your ingredients in between a spinning disc blade and a strainer, crushing your assorted produce, and extracting juice. This is the fastest method of juicing, but it's also the least delicate. During this process, a lot of friction heat is created, and this heat wastes a lot of the vitamins and nutrients in different fruits and vegetables you were juicing. What you're left with might taste good, but it's not particularly healthy anymore. Centrifugal juicers are also loud, but they're the cheapest juicers on the market. These fast juicers also aren't very versatile, and you'll quickly see that they're not up to the task if you go outside their comfort zone. They can't really handle leafy greens like kale or spinach and can mostly only juice fruits and certain vegetables like carrots and tomatoes.
In contrast, low-speed juicers, also known as masticating juicers or cold press juicers, use an auger to diligently juice your fruits and vegetables and other produce. This juicing process takes longer than that of centrifugal juicers, but much less friction heat is created, and the result is that you get much more juice out of your ingredients - and that juice is much healthier and nutrient-rich. These juicers are usually more expensive than high-speed juicers, but they're also quieter, and much more versatile than their faster counterparts, so you can get a lot more out of them than just some apple or orange juice in the morning. They're worth the extra penny if you're careful about your diet.
Finally, we have the cream of the crop: triturating - or twin gear - juicers. As I mentioned before, twin gear juicers are technically masticating juicers, but instead of one auger, they have two interlocking augers. This means that they can do the same amount of work in half the time, and still keep the amount of friction heat to a minimum. On top of that, triturating juicers can juice up anything you throw at them, so these machines basically double as a food processor. You can get your apple juice, celery juice, almond milk, and cashew butter all from one product. The downside is that these juicers are harder to clean and are very expensive, But if you're serious about a plant-based diet, you'll definitely want a good triturating juicer to make your food at home.
What Should You Look for in a Twin Gear Juicer?
Alright, so now we know the difference between a low-speed and high-speed juicer, and a standard low-speed juicer and a triturating juicer, but what do we look for in our triturating juicers? What separates the good from the bad? It can be hard to know when you're looking at a dozen different products at a time, each with different pros and cons. We've tried to boil it down into a simple process. Here are the criteria we used to decide which juicers are the best twin gear juicers.
Criteria #1: Design - Our first criterion is a bit of a wide umbrella. A lot of different traits factor into a juicer's design. For example, a juicer could feature a horizontal layout or a vertical one. Horizontal juicers are a little bulkier, but they also tend to have more features. Vertical juicers are more minimalist but will be much easier to fit into your kitchen. Then some juicers will have more than one screen, so you can decide how much pulp you want in your drink. Almost all will be dishwasher-safe, but some will have a specific design that makes them even easier to clean. Better yet, they might have a self-cleaning feature. The fancier twin gear juicers will even have a pasta feature. The physical layout and the technical features will both be considered when discussing a juicer's design.
Criteria #2: Size - Obviously if you have a smaller kitchen, you might want a smaller machine to make your juice, but if you have the room for it, then, for the most part, juicers really are a case of bigger is better. If you have a big jar for your juice, you'll be able to make a lot of juice in one session and save yourself time later. If a juicer has a big pulp container, you won't have to clean it as much. And if your juicer has a big feeding tube you won't have to constantly cut up your fruits and veggies before you start juicing them. These are all smaller deals on their own, but will really make a huge difference in your juicing experience when they come together.
Criteria #3: Price - I think we all understand this one. Nobody likes spending more money for no reason, and we want to help you save your hard-earned cash. While the best machines will of course cost more, there are always deals to be found, and we'll help you find them. Sometimes it's as simple as knowing which brands to check out, and which to avoid. But if you shell out $500 on a fancy new triturating juicer, we want to make sure you get a $500 value. We made sure to prioritize the products that aren't ripping you off.
The Top 5 Twin Gear Juicers of the Year
Using the criteria above, we evaluated the best products on the market. We looked at the official specs listed on brand websites and checked user reviews on websites like YouTube and Amazon to make sure that a given juicer performs as advertised.
And without further ado, here are our best twin gear juicers, tailored to your specific needs.
The Tribest GSE-5000 Greenstar Elite is modeled after nature's greatest machine - human beings. This twin gear juicer is designed with a masticating system that perfectly simulates human teeth. There are pocket recesses along the augers to mimic incisors cutting, points at the tips of the gears which are molded off of canines, and a tooth-patterned base that simulates molars. The result is that the Greenstar Elite can juice everything from fruits and vegetables to leafy greens and wheatgrass with no problem. Even those stringy vegetables won't get caught in the augers, so this machine is incredibly easy to clean.
The Greenstar Elite also uses bioceramic material inside the twin gears to create a focused magnetic field that rearranges clusters of water so that it can latch on to more of the valuable vitamins, minerals, and other nutrients and extract them into your juice. This complex process delays the oxidization of your juice so it will stay completely fresh in your refrigerator for up to 72 hours.
No need to buy a food processor if you buy the Green Star Elite. This twin gear juicer can crush up your food and help you make delicious nut butter, nut milk, sauces, and even sorbet. This product even comes with a breadstick maker.
This machine runs on a low-powered 200-watt motor that's sure to be deceptively quiet. The augers spin at a faster rate of 110 RPM, so you won't have to wait for your nutrient-rich juice with this juicer. On top of all of that, it comes with a pulp ejection knob that only lets pulp out if it's dry, so all of the nutrients and juice will be squeezed out of your ingredients.
This juicer comes in at about a medium price considering what twin gear juicers usually go for, but in terms of quality, it's up there with the best. Plus, it comes with a 12-year warranty, so you're getting every cent's worth from this machine, and if it doesn't last, you'll get reimbursed.
The feeding chute of the Tribest GSE-5000 isn't exactly massive, but it's wide enough that you can juice thinner vegetables like carrots and celery without any pre-cutting. Even fatter fruits like apples and oranges should fit after they're cut in half.
Customers were a big fan of this juicer, and users pointed out the design that's incredibly efficient and also simple to use. There are no buttons or switches to worry about here. Just turn the juicer on and start juicing. There were slightly mixed reviews on how easy to clean this machine is, but since everything comes apart, you can get into every nook and cranny. Reviewers also pointed out that this juicer particularly excels when it comes to juicing celery.
The three-tier gear system really sets the Greenstar Elite apart, and for this price, you won't get a better juicer that can juice your fruits and vegetables and make your nut butter and even breadsticks. All of this comes together to help the Greenstar Elite earn our top spot as the best twin gear juicer available.
#2: Super Angel Pro Stainless Steel Juicer (Best Machine)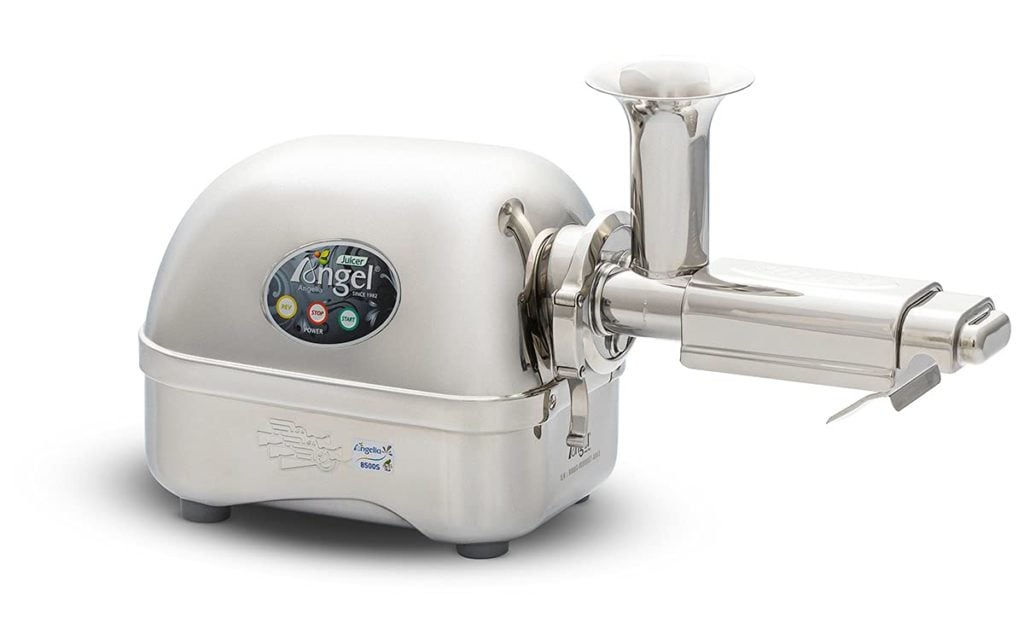 I'll say right off the bat that you shouldn't even look at this juicer unless you're dead serious about your morning juice or plant-based diet, or maybe if you want it for a restaurant. This thing is expensive. It costs more than twice as much as the Greenstar Elite. That being said, if you have the money, it comes with certain features that you just might not be able to say no to.
Reason #1 to Choose This Product: Automatic Jamming-Prevention
Super Angel designed their Pro twin gear juicer with sustainability in mind. This cold press machine has an automatic jamming-prevention function that makes sure things never go wrong while you're juicing. This function works by automatically adjusting the speed when the machine is overstuffed. It's a nice little safety feature to have if you sometimes get a little overzealous and try juicing an ingredient that was maybe just a little too big. If you're a little more confident in your patience, you might decide that this useful feature isn't so worth shelling out more money.
Reason #2 to Choose This Product: Automatic Thermal Sensor
Automatic is the name of the game with Super Angel. While the first automatic feature we discussed was all about catching your mistakes, this function is more about the Super Angel Pro catching its own mistakes and making sure it gives you nothing but the best, high-quality juice. This triturating juicer automatically slows down if things start to heat up, so you're guaranteed to lose as few nutrients as possible from even your soft fruits and vegetables. Combine that with this machine's slow spin rate of 82 RPM, and you're guaranteed to have the freshest and healthiest juice in the neighborhood if you pick up this juicer.
Reason #3 to Choose This Product: Stainless-Steel design
You might think the all-stainless-steel look of this twin gear juicer is a little over-the-top and be too much of a sci-fi look, but it might be just what you're looking for, and it'll certainly fit right in any restaurant's kitchen. Besides, the stainless-steel frame is more durable than the plastic build of the Greenstar Elite, and it's better for the environment. On top of that, there's much less run-off from stainless steel, so you don't have to worry about getting a little something extra in your glass of freshly-squeezed orange juice in the morning.
Both of our top two twin gear juicers can do just about anything you could ever expect of a juicer or a food processor for that matter. You can juice soft fruits and hard, stringy, vegetables alike or leafy greens and wheatgrass, and even make soy milk or almond butter.
The Super Angel will definitely give you more refined juice, but you might feel that the price isn't worth it. It's also possible that you might just prefer the plastic look and the faster spin rate of the Greenstar Elite. Also, the Super Angel Pro has a dashboard of controls on the side of its stainless-steel body. So while it'll still be simple to use, especially for someone with more experience in juicing, it lacks the plug-and-go appeal of the Greenstar Elite. But if you want the most nutrient-rich, high-quality juice possible, you'll have to shell out for the Super Angel Pro.
Tribest vs Super Angel
If you're set on going with one of our top two juicers for your kitchen, but having trouble deciding between the Tribest GSE and the Super Angel Pro, don't worry, we've made a quick, easy-to-read table to break down everything so you can make your decision as quickly as possible.

Tribest GSE
$599.95

Super Angel Pro Stainless Steel Juicer
(Currently Unavailable)
RPM
110
82
Warranty
5 years (terms of agreement apply)
10 years (terms of agreement apply)
Homogenizing Function
Yes
No
Automatic Pulp Ejection?
Yes
No
Weight
17.2 Pounds
30 pounds
Check Price on Amazon
If you want the nutritious value of cold-pressed juice, but you don't want to wait around all day for your drink, then the Green Power KPE1304 Twin Gear Juicer is the only cold press juicer for you. Green power advertises that, despite the augers spinning at a fast rate of 160 RPM, this machine generates almost no heat. This means that your juice won't lose any of its nutrients, but you'll still get it quickly.
I'd be cautious. While the twin gear juicing system means you'll automatically be getting better juice than you'd get from a high-speed juicer or a standard single-gear masticating juicer, there's sure to be a decrease in quality if you compare this juicer to the slower juice makers which earned our top two spots, so there will be some compromise.
That being said, even with its fast 160 RPM, this triturating juicer comes with that twin gear design that means the Green Power KPE1304 can juice all of your nuts and your leafy greens and give you that extra usage out of your juice maker. Another compromise is that this machine is cheaper than both of our top two products, and it comes with a 10-year warranty for the motor on top of a 5-year warranty for the individual parts.
Reviewers attested that the pulp from this juicer was almost dry, which means that every bit of juice was extracted from the ingredients, and the machine wasn't very loud despite the stronger motor. There were a few more naysayers about this juicer than our number one pick, but customers were overall very satisfied. Users said that this juicer was both easy to use and easy to clean. It features the same one-button simplicity as the Greenstar Elite, so you won't need to think about different speeds and settings before you start juicing.
As far as twin-gear juicers go, this machine is about as fast as they come with its 160-RPM spin rate. Just by virtue of the twin-gear design, you'll still get nutrient-rich juice. If you tend to rush a little in the morning and don't want to wait around for your juice, this is definitely the twin-gear juicer for you. It's also a viable option as a budget purchase. While twin-gear juicers are never cheap, this one comes in on the cheaper end of the triturating juicer price range. This juicer also comes with an optional kit that has a screen, so you can choose how much pulp you want in your homemade beverages.
I mentioned before that cheap twin gear juicers are pretty hard (okay, impossible) to come by, but the Omega TWN30S Twin Gear Juicer is actually cheaper than the Green Power juice maker. So, if you're trying to save as much money as possible, it's really your only option. You won't walk away with nothing though. Omega is great at keeping things cheap and still delivering a quality product.
This Omega juicer has the same 160 RPM as our Green Power product, and it comes with three different screens - a fine screen, a coarse screen, and a sieve strainer - for the machine. So, you can pick between different amounts of pulp in your juice, with the sieve strainer blocking pulp from entering your drink completely.
The Omega TWN30S also comes with both a wooden and plastic plunger and a lock latch for easy assembly. Here's the real kicker - this budget-option twin gear juicer comes with an industry-leading, 15-year warranty. This thing will last you forever.
Just like our other twin gear juicers, this Omega product can fulfill all of your food processor needs. So while it's more expensive, you're saving money by buying one machine instead of two different products. An unfortunate side effect of this juicer's stronger motor is that it's a bit loud.
Out of the other juicers on this list, the Omega TWN30S is most comparable to the Green Power KPE1304. They have the same speed and same basic functions, and they even cost about the same, with the Omega product being cheaper.
Where they branch off is that the Omega seems to have a more compact design, and it consists of more removable parts. This will make it easier to clean and travel with, but will also probably make it less durable, and it might feel like a lot to keep track of.
One video review did show that the handle of the Omega juicer is a bit wobbly, so that could give you a reason to be concerned. Another reviewer said that the screens aren't durable. Though if anything goes wrong you'll always have that extra-long warranty to bail you out.
If you want the simpler juicer that will probably be a bit more durable, you should go with the Green Power juicer. If you want the cheapest option with an amazing warranty, buy the Omega TWN30S.
Green Power vs Omega
Just like before, you may be having a tough dilemma going on in your head between our two products. And, just like before, we're here to provide you with a quick recap and an easy-to-read breakdown to help speed up your decision-making a bit.
Tribest ends up bookending our list, and this time they offer the cheapest commercial option. If you're looking to buy a juicer for your new restaurant or cafe, or if you already own a business but need to replace your current juice maker and don't want to spend too much, the Tribest GS-P502 Greenstar Pro is a great choice for your fine establishment. This product is Commercial Certified and comes with a 3-year warranty for commercial use, which is extended to 15 years if it's used in a home kitchen.
The reason this machine is so great for businesses is that, besides having all of your standard twin-gear juicing features such as the ability to make nut butter and sorbet, this product is perfectly designed to have the most streamlined user experience possible. Its reverse function helps prevent clogging, and it has a built-in holder for the plastic tamper so that the new employee won't have to run around asking people where it is. It also has a quick latch system that easily allows you to remove the gears and auger housing quickly for fast clean up, which will feel like a gift from heaven come rush hour.
The Greenstar Pro has the same 110-RPM spin rate as its Greenstar Elite counterpart, so you'll be getting similarly fresh and nutritious juice. A great perk of this juicer is that it's perfectly made to juice your fruits that are starting to go bad without getting those squishy fruit remnants all over the machine. By adding a mixing stage in between the crushing and pressing stages, juicing soft fruits has now become much easier and more effective, so you can find a use for those apples that are starting to turn brown.
Customers were a big fan of this juicer, but they did have some criticisms. Some users said the juice was amazing, and that the machine was easy to use, while others said that the juicer sometimes got clogged and had a problem with celery. It's definitely worth finding a source you trust to give the final word.
The Greenstar Pro is more expensive than the Greenstar Elite, but it has that streamlined experience. If you want a machine that's easy to set up, easy to use, and easy to clean, this is the choice for you. That it has a reverse function to avoid clogging, makes it a great option. If you're looking to start a restaurant or you just want to spend a little more for a top-notch, easy-to-use juicer, the Greenstar Pro has your name on it.
Verdict: Your Best Twin Gear Juicer
If you want the best value for your money, pick the Tribest GSE-5000 Greenstar Elite.
This machine comes in with a great spin rate, a decently sized feeding chute that can fit entire vegetables, and a groundbreaking design perfectly made to extract the most nutritious drink possible. This juicer is really the full package. You can make whatever you want, and it'll be sure to taste great. On top of all that, the Greenstar Elite is one of the best deals on the market, and that's why it earned our title of the best twin gear juicer.
If you'll pay more for the best product, pick the No products found..
Even as far as twin gear juicers go, this machine is pretty expensive. But its automatic jam-prevention and automatic thermal sensing make it the smartest and most fool-proof juice maker available. It's guaranteed to juice whatever you give it and produce a delicious beverage to help you start your day. Its slow 82 RPM spin rate is guaranteed to give you nothing but high-quality juice. Plus, its sleek stainless-steel design is a great fit for more modern kitchens and is better for the environment. If you're willing to splurge and pay top-dollar to walk away with the top product, this Super Angel triturating juicer is what you're looking for.
If you want to keep the spending cheap, pick the Omega TWN30S Twin Gear Juicer.
It's not so easy to find an affordable twin geared juicer that actually delivers, but that's what Omega gives you with the TWN30S. This machine has a bit of a fast spin rate, but it's easy to use and will still give you some great juice. And best of all, it's about as cheap as twin gear juicers can get.
It's important to remember that twin gear juicers are the best of the best. So if you're new to juicing, or just not willing or ready to spend a ton of money, you're better off going with a single gear juicer or even a centrifugal juicer. But if you're a real pro and you want a top-quality machine in your kitchen, you'll need to get a twin gear juice maker.
You might want the streamlined experience of the Greenstar Pro or the affordability and performance (and breadstick maker) of the Greenstar Elite. Or you might want to break the bank for the futuristic, automatic, No products found.. No matter what you go with, we hope you enjoy the healthy juice!
Wait, Twin Gear Juicers Can Make Other Things?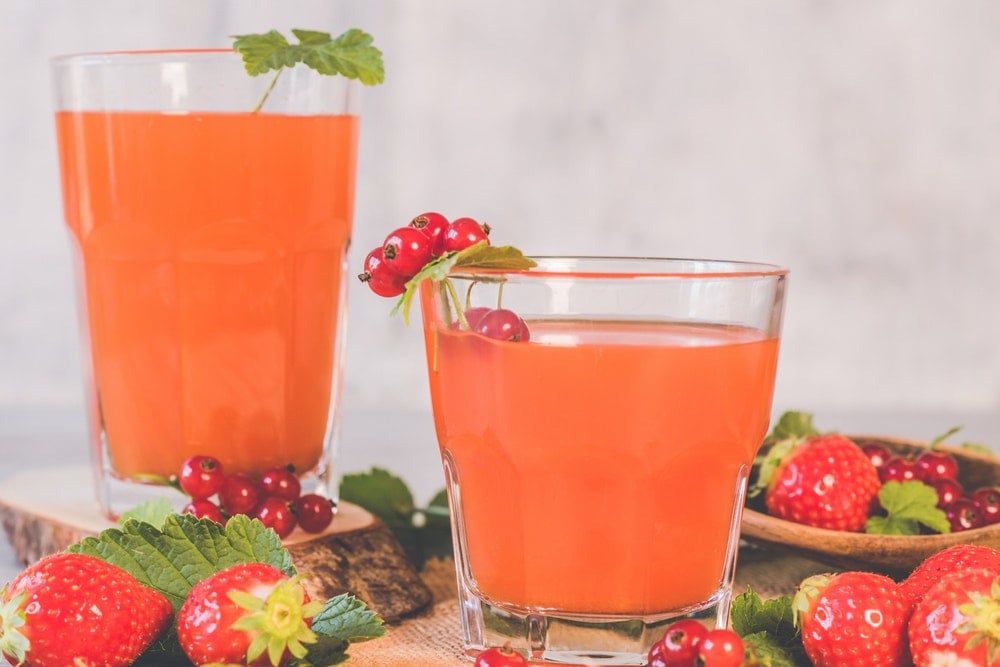 Some triturating juicers, most notable our number one pick, the Tribest GSE-5000 Greenstar Elite, include what is known as a homogenizing blank. This is a small attachment that you can equip to your juicer to make it double as a food processor and help you make everything from breadsticks to sorbet, or even your own homemade raw dough to turn your kitchen into your own personal bakery.
The homogenizing blank is a small piece of equipment into which the output of your juicer drops, before being homogenized to give you the smoothest mixture possible, with even less pulp than the finest screens from your standard twin-gear juicer will allow.
Remember that if your juicer doesn't include a homogenizing blank, you may still be able to buy one separately, and they're pretty cheap, but you should double-check that your juicer is in fact compatible with the blank. There's also unfortunately not a lot of user-friendly information out there, so you might feel more comfortable foregoing the homogenizing blank until you're more confident around a juicer, but if you can add one of these blanks into your repertoire, there's a whole new world of food that you can make right in your own kitchen.
Twin-gear juicers may be much more expensive than the other juicers on the market, but since they can usually double as a food processor, you're seeing a pretty big return in value. What that means is that you'll be able to use your fancy new juicer to make some homemade nut milk and delicious sorbet.
You can actually do this with high-speed juicers too, but the product will be of a much lower quality, and it won't stay fresh as long, so I definitely don't recommend it.
I don't think you want me to explain the entire process right now, but the process of making nut milk or butter with a juicer is not so different from with a food processor, so if you've done that before you should feel a little more comfortable. Basically, just soak whichever nut you're using in hot water for a given amount of time, strain and rinse the nuts, then run them through the juicer with some new water. It's also recommended that you use the finest setting your juicer has available, as nobody wants pulpy milk. You can make milk from everything from cashews to almonds to walnuts to pumpkin seeds, so feel free to get creative! There's a whole new realm of cuisine available to you now.
The process for making sorbet with a juicer is even simpler, though depending on what you have on hand it may take more set-up time. Basically, all you need to do is run either frozen fruit or ice cubes of frozen fruit juice through your twin-gear juicer and you're done! Time to enjoy that delicious homemade dessert. There are hundreds of recipes and guides online for you to choose from, and I'm sure they do a better job of explaining the process than I do, so look around and find one that suits your taste buds. A good juicer offers so much more than just juice.
Notes on Cleaning the Various Twin Gear Juicers
The post-juicing cleanup can definitely be a pain, especially since all of your motivation may be gone now that you already have your delicious homemade juice. But depending on the juicer you have, it doesn't have to be too bad.
The better slow juicers will be made of different pieces that you can easily take apart, which makes clean up much quicker and simpler, as you'll be able to get at every angle and really scrub away every ounce of leftover fruit.
Also, some juicers come with a cleaning brush to make things easier on you. Some users have recommended running water through the machine while it's on to get a good clean, so this is definitely a method you may want to experiment with. If you want to make sure that you have a juicer that won't be a pain to clean, you should look for juicers that are easy to take apart, and that have automatic pulp ejection systems so you're not constantly picking out bits of dried fruit. It's also helpful if your juicer has easily removable screens so that you can just quickly remove them and run them under your sink and you'll be able to get away with just cleaning the screens every now and then and not needing to clean the entire machine after every single use.
Do you Need "Arm Strength" For a Twin Gear Juicer?
One of the downsides of twin-gear juicers is that they're a little bit less "automatic" than other juicers, specifically centrifugal juicers. Instead of being able to just drop your fruit in the juicer and calling it a day, you'll need to get your hands a little dirty and really shove things in there. This doesn't mean that you need to have the forearms of a bodybuilder just to make high-quality homemade juice, but it may be worth buying a press for your juicer. Some may include a press with your juicer, but if not then you can easily find one for very cheap, and it's a really small product that will make your juicing experience much smoother if you're using slow juicers.
That being said, and just like with anything, some juicers will be harder on your arms than others, so that can definitely be something that you decide is worth focusing on when you buy your juice machine. For example, one reviewer said of the Super Angel Pro "Not for the weak, only the strong!!"
Of course, that's also one of the best juicers available, so it's an instance of hard work paying off so to speak. Depending on how important the higher quality juice from a slow press is to you, this isn't really a big deal. Of course, if you're not a big fan of the kitchen, then you'll want a juicer that will let you get in and out as quickly as possible, but if you're looking at slow press juicers at all, you've probably accepted that you're willing to sacrifice a little on convenience for a better outcome.