When it comes to getting healthy, one of the best options is to incorporate more fruits and vegetables into your diet. However, if you're busy and don't have time to prepare and cook healthy snacks and meals, a juicer may be the best option.
Table of Contents
Modern juicers have taken all the guesswork out of extracting nutrients and flavor from various fruits and veggies. It has never been easier to add these ingredients into your daily routine now that the machine does all the work.
That said, there are so many juicers out there that it can be hard to choose. Fortunately, we've scoured the internet for you so you can find the best juicer to buy for 2021. Here's what we found.
Features to Consider When Choosing a Juicer
Although the models we've curated are all top-quality, no two juicers are identical. Before buying one of these products, you should know what to expect. Here are some of the top features to consider before making a final decision.
Size
How much space do you have in your kitchen? Some juicer models can take up quite a bit of real estate on your countertop, meaning that you need plenty of room to work. Not only that, but these machines can also be relatively heavy, so putting them away can be challenging for smaller kitchens.
Another point to consider with the size is the amount of juice you want to make. Do you just want a glass of fresh orange juice for yourself in the morning? Or are you trying to juice multiple fruits and veggies for the next several days? Some juicers only make an individual portion, while others let you make tons of juice at once. You want to also consider the difference between a vertical juicer and a horizontal juicer. Vertical models take up less space.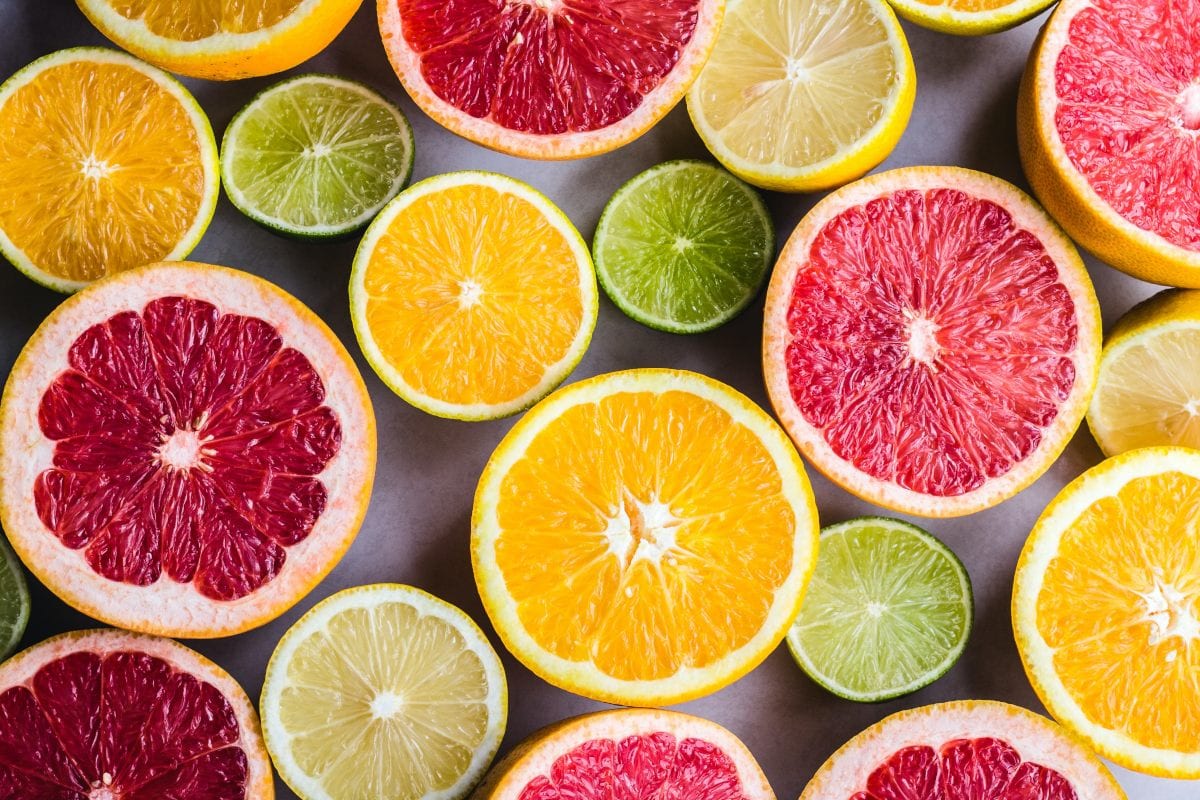 Type
These days, juicers come in a variety of styles to achieve specific goals. There are three primary types - masticating (slow juicing), centrifugal, and triturating juicer. Here is a breakdown of each option.
Masticating Juicer - If you're unfamiliar with the term, mastication is the act of chewing. So, these juicers replicate this process to extract as much juice as possible. These machines are a bit pricier, but you can extract far more liquid and nutrients from your foods. If you're serious about juicing and want to get the most out of your ingredients, a vertical masticating juicer is the way to go. You can also use more foods that would otherwise get stuck in a blender or centrifugal model.
Centrifugal Juicer - At first glance, a centrifugal juicer may look and sound like a blender. These devices are designed for quick processing and juice extraction - perfect for those on the go. However, centrifugal juicers are different from blenders in that they filter the pulp out with special juicing screen inserts.
Triturating Juicer - While masticating juicers use a single gear, triturating models use two. This dual setup ensures a higher juice yield and far more versatility. Feel free to add leafy greens or fibrous foods to your juice - these machines can handle almost anything. However, with a higher price tag, they're built only for the most discerning fresh juice enthusiasts.
Cleaning
Although high-end citrus juicers are excellent for getting more nutrients from your ingredients, they can be harder to clean. Since you have more complex gears and internal parts, you will spend more time cleaning the machine than you would with a blender or fast juicer.
Fortunately, many newer juicers have removable, dishwasher-safe parts to make this process more comfortable. That said, depending on how often you plan on juicing, you may still have to wash most of these components by hand. As a rule, a vertical juicer is easier to clean than a horizontal juicer.
Top 7 Juicers to Buy in 2021
For many individuals, juicing is all about adding healthy foods into their lives. Unfortunately, with the rapid pace of modern society, who has time to spend slow-pressing juices? This citrus juicer model from Mueller Austria delivers high-quality results in the time it takes to make a cup of coffee. However, your body will thank you for choosing such fresh juice.
Dual-Speed RPM
Once you get into juicing, you'll use more than standard citrus juice. The best juicing smoothies incorporate various ingredients, such as carrots, kale, tomatoes, and more. This vertical juicer has two speed settings, so you can get the best juice extraction without damaging the machine.
The slower speed is designed for soft fruit like oranges, while the faster speed pulverizes fibrous options like carrots with ease. The stainless steel mesh ensures that your orange juice stays pure and pulp-free, although you can remove it if you like your beverage a little thicker. With a massive three-inch feed chute, you can juice like a champ with minimal preparation.
Easy-to-Clean Stainless Steel
One problem many juice enthusiasts have is cleaning up afterward. Thankfully, the Mueller Austria Juicer is easy to disassemble, so you can get on with your life that much faster. The removable mesh and blade system are dishwasher safe, and it's super easy to toss out any remains into the garbage. This juicer also comes with an anti-drip chute, making it less messy than the competition.
What We Liked
Overall, the Mueller Austria juice extractor is the best fast juicer to buy for busy individuals. If you like the idea of juicing but don't have a lot of time to devote to it, this machine is an excellent choice. We appreciate the powerful motor and dual-speed system that make this juicer more versatile.
What We Didn't Like
Although this model comes with an anti-overload sensor, the component doesn't always work with every model. Some users have complained about the juicer overheating and getting damaged, so be aware of that. Also, due to its high RPM, this juicer is loud. Don't juice in the morning unless you live alone.
Pros
Sleek, compact design
Fast and efficient juicing
Powerful 1,100-watt motor
Easy to clean and maintain
Wide-mouth opening
Cons
Can be quite loud
In rare cases, the motor can overheat and shut off
When it comes to kitchen appliances, Breville is one of the top brands out there. The company actually makes a few juice extractor models, but this one has the most reviews, which is why we featured it here. This is another stainless steel centrifugal juice fountain, meaning that it is fast, efficient, and built to last.
Large One-Liter Juice Jug
If you're making citrus juice on the go, chances are you're only interested in a single serving. While the Breville Juice Fountain can produce eight ounces of liquid in just five seconds, you can make up to one liter of juice if you want. This option is excellent if you're prepping for a couple of days or if your family wants to get in on the action.
Since this Breville juice maker also comes with a wide three-inch opening, you can work even faster to fill the juice jug.
Advanced Safety Features
Juice extraction doesn't seem like a dangerous practice, but since you're working with extra-sharp blades spinning at high speeds, it can be. Fortunately, the JE98XL keeps you protected with a built-in overload sensor. If you see the red light, the machine will shut off automatically and won't turn back on until the motor cools off.
Another safety feature is the locking arm. Not only does the arm prevent the top from flying off, but it helps keep more orange juice and pulp inside the machine. That said, some users have reported juice flying out of the top, so be sure to cover it while juicing.
What We Liked
We appreciate the Breville Juice Fountain's size and speed, which make it an excellent addition to any kitchen. Whether you're juicing for yourself or multiple people, this machine can handle it all. Like the Mueller juicer, this version comes with two speeds to allow for more fruits and veggies.
What We Didn't Like
Since this is the XL model, the Breville Juicer does take up more space on your counter. Also, you might have to squeeze some extra juice out of the pulp since this machine can leave the remains wetter than usual.
Pros
Durable construction
Locking safety arm
Fast juicing
Large container
Easy to clean parts
Cons
Doesn't extract as much juice as other models
In rare cases, this model can leak while juicing
While a centrifugal juicer is made for a fast-paced lifestyle, cold-press juicer models like this one are designed for those who take things slower. At only 80 RPM, it'll take more than a few seconds to get a full cup of cold-pressed juice. However, you'll get more nutrients and liquid with each turn, giving you more bang for your buck.
Integrated Pulp Extractor
Since a cold press juicer works slower than centrifugal models, it's easier for the pulp to make its way into the juice. Fortunately, this machine comes with a stainless steel juicing screen that wraps around the main gear, keeping your beverage smooth and neat. The screen acts as a froth separator.
Speaking of the gear, the Aicok Slow Juicer has seven spirals, which squeeze up to 80 percent of the nutrients from your ingredients. Because this juicer works more slowly, you can toss a wider variety of fruits and vegetables inside since they won't clog the gears. Making green juice is super easy with this electric juicer.
Dishwasher-Safe Parts
No matter what, cleaning a slow electric juicer will be much more involved than a centrifugal model. However, since these components are dishwasher-safe, you won't have to spend much time scrubbing them. That said, some users have complained that it can be challenging to pull each piece off and reassemble, so keep that in mind.
What We Liked
When it comes to masticating juicers, Aicok is a reliable and well-respected brand. We like the ease and simplicity of juicing with this model, as well as the integrated pulp extraction. While noise is not always a selling point, the Aicok Slow Masticating Juicer clocks in at just 60 decibels, so feel free to enjoy cold-pressed juice anytime - day or night.
What We Didn't Like
Pulling the various pieces apart can be difficult for some people, meaning that cleanup is not as easy as it looks. The spiral arm is also made of plastic, which can break under pressure. Fortunately, that rarely happens, but be aware of what you put into the machine before juicing.
Pros
Multiple color options available
Quiet operation
Separates more pulp than other models
Seven-layer spiral system
Extracts up to 80 percent of nutrients
Cons
Hard to disassemble and put back together
Juicing arm is made of plastic, which can crack under too much pressure
We've already seen what a slow juicer can do; now let's take a look at what happens when we kick things up a notch. This centrifugal juicer from QCen has all the standard features and improvements, such as strong blades for juicing and a froth separator that is built in.
Two Speed Settings
Like other centrifugal juicers, the QCen juicer has two settings. However, if you really want to have a high juice yield, you can crank this machine up to 18,000 RPM.
Three-Inch Opening
These days, juicers typically have a wide-mouth opening to help cut down on preparation time. Rather than having to chop and dice your foods, you can basically drop them in whole. Just be sure to remove any unnecessary skin first (looking at you, oranges).
What We Liked
As far as centrifugal juicers go, this juicer is simple and straightforward. We like that the blades are designed to extract as much vegetable juice as possible. The construction is also durable and reliable.
What We Didn't Like
When running it at the high-speed setting, this juicer can be noisy. Customers who reviewed this juicer, however, were split into two groups regarding its loudness. Some users thought it was too loud, while others said it wasn't that loud.
Pros
Stainless steel design
Two speed settings
Rubber feet for stability
Dishwasher-safe parts
Steel blades for better extraction
Cons
Quite loud on the highest setting
Other parts were not easy to clean
Our next machine is this masticating juicer from Omega. If you're serious about making vegetable juice, nut milk, or even celery juice, this juice maker is an excellent choice. Best of all, you get an extended warranty, meaning that you can buy with confidence.
Multi-Use Machine
Unlike blenders, juicers are often designed for a single purpose. While this model is primarily built for a high juice yield, it can do so much more. The Omega Slow Juicer has five settings that allow you to make nut milk or butter, as well as homemade pasta. Once you see what this juicer can do, you'll want to spend a lot more time in the kitchen. Plus, since it has a dual-stage juicing system, you can incorporate fibrous fruits and veggies, making your juice even healthier.
Fifteen-Year Warranty
Usually, kitchen appliances may have a one or two-year warranty against defects. Omega, however, is so confident in its build quality that you get a fifteen-year guarantee. While this warranty doesn't cover damage from normal wear and tear, you never have to worry about faulty or shoddy craftsmanship. This juicer is built to last.
What We Liked
Overall, the Omega Slow Juicer's primary selling point is that it can do more than extract liquid from fruits and veggies. We appreciate that this is a multi-use tool that makes it easier to create healthy dishes from scratch. Plus, you can't beat the extended warranty.
What We Didn't Like
The price of this juicer is high enough that only the serious need apply. If you're unsure about juicing, you probably don't want to spend so much. Another issue we had is that the auger is plastic. For this price, we would expect a more resilient material. However, you don't need to worry about rust, so there's that.
Pros
Rugged construction
Make nut butter and juices
Five extraction settings
Dual-stage juicing system
Fifteen-year warranty on parts
Cons
Pricier than other models
Plastic auger can wear down faster than other juicers
Here we have the Cadillac of juicers. As we mentioned in the opening, triturating juicers are the ultimate machines because they use two gears instead of one to extract nutrients. So, if you're hoping to squeeze every ounce of juice from your fruits and veggies, the Tribest Greenstar Elite will become your best friend.
Twin-Gear Juicer Operation
Since this model uses two gears, you can juice far more than the standard apples, oranges, and carrots. The Tribest Greenstar Elite allows you to make nut butter and grind leafy greens or rinds with ease. Feel free to toss fruits with the peels - this system can handle anything. Plus, since the juicer comes with a 12-year warranty, you can juice with confidence (and impunity). Although this is a vertical masticating juicer, it can also make nut milk with ease.
Automatic Pulp Ejection
One of the least-popular aspects of juicing is cleaning the pulp afterward. Fortunately, you don't have to get your hands dirty, thanks to the built-in pulp container. Instead of clogging up the machine's bottom, the Greenstar Elite has a special compartment just below the gears. All you have to do is detach it and dump the remains into the garbage.
What We Liked
Overall, this is a high-end juicer that delivers excellent results. If you're really serious about juicing, you will use this machine all the time. We like its durability, ease of use, and versatility.
What We Didn't Like
The Tribest Greenstar Elite is the most expensive slow juicer on this list, so it's not for the budget-conscious. Also, while the automatic pulp extractor is nice, it doesn't remove 100-percent of the pulp. We recommend using a filter as well to get it all.
Pros
Portable design with handle
Twin-gear juicer for high juice yield
Automatic pulp extractor for easy cleaning
Grinds nuts and fibrous ingredients
12-year limited warranty
Cons
Expensive model
Some pulp still gets into your juice
Closing out our list is this high-tech model from Oster. As with other centrifugal juicers, this machine is fast and efficient, making it ideal for those who need juice and don't have time to waste. Let's see what this bad boy can do.
Self-Cleaning Design
The primary reason we included the Oster Professional Juice is that it is self-cleaning. Rather than digging through a pulp container, the machine does it for you. Now, you can save time both when making your juice and cleaning up afterward. Being healthy has never been more efficient.
1,000-Watt Motor
Typically, centrifugal juicers operate in the 15,000- to 18,000-RPM range. Even though the Oster Juicer only has two speeds, you can be sure that it will give you more juice than a regular juicer. The lower setting is perfect for juicing soft fruit like oranges or tomatoes. However, when you have to pulverize your ingredients, feel free to crank this machine all the way up. Keep in mind, though, that it will wake the neighborhood at that speed.
What We Liked
There are two reasons to buy this juicer. First, buy this if you don't have much time to spend on making healthy beverages. Second, if you have limited counter space in your home, this is a great option for you. Not only is the Oster Juice Machine fast, but it is also compact and easy to store.
What We Didn't Like
As with other centrifugal juicers, this model sacrifices quality for speed. You'll notice some wet pulp after juicing, meaning that you're not getting as many nutrients as you would with a slow juicer. The noise level is also pretty high, so we don't recommend using the Oster while others are sleeping.
Pros
Durable construction
Self-cleaning mode
Three speeds for better juicing
Dishwasher-safe parts
Compact design
Cons
Extra loud on the highest setting
Not as effective as other juicer models (wet pulp)
Final Verdict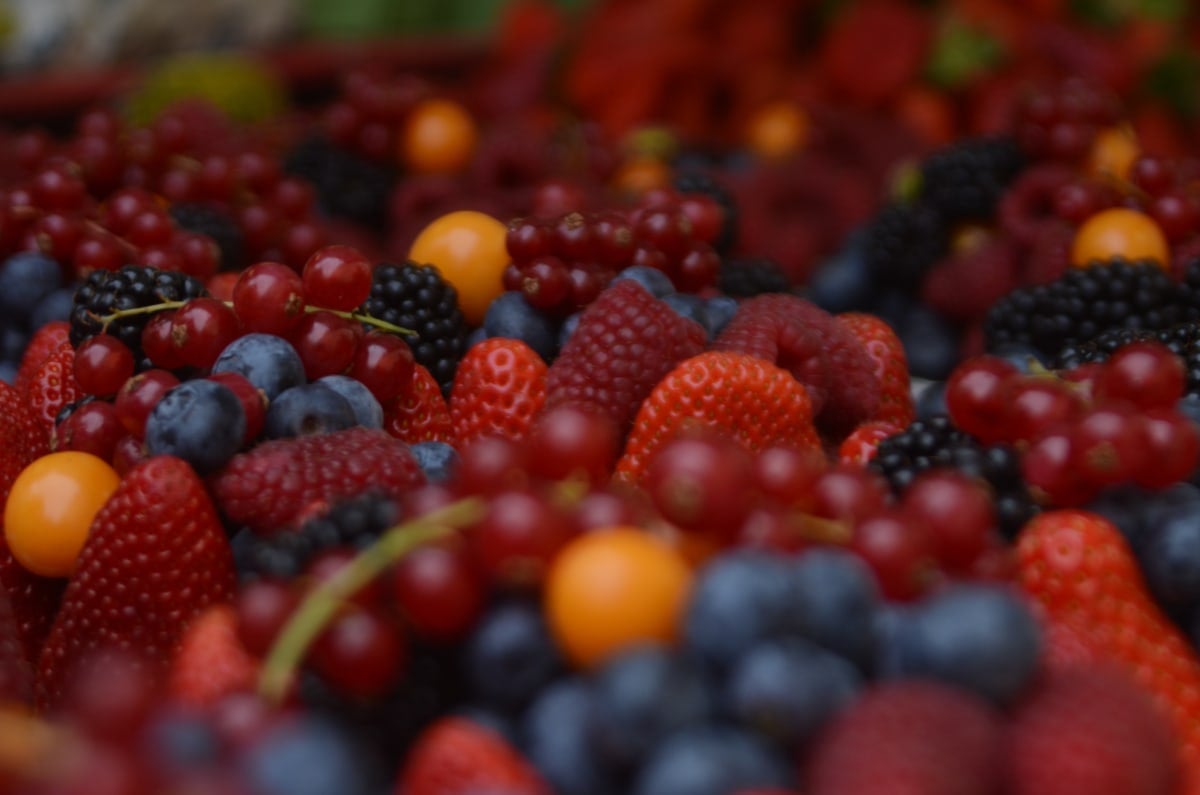 Depending on the kind of juicing you want to do, one of these models should be the right fit. For those who are serious about juicing and getting healthy, we highly recommend either the Omega or Tribest models. These machines are pricey, but they offer some of the best juicing, and they are built to last.
Conversely, casual juicers will likely prefer the Oster or Breville devices. We like that both of these machines are easy to use and super fast, but keep in mind that you won't extract as much juice as you would with a slow juicer. That said, if you like your beverage a bit pulpy, you can avoid the problem altogether and just mix the pulp with the rest of the juice.