Fruit juices are the best drinks you can have on a hot summer day, as they offer excellent taste, tons of nutrients, and a handful of health benefits. Although fresh fruits are the best option for your favorite smoothies and juices, freezing fruits does not entirely mean you can't juice them. In fact, freezing prolongs the shelf life of fruits and provides that cooling effect without watering down your juice by adding ice.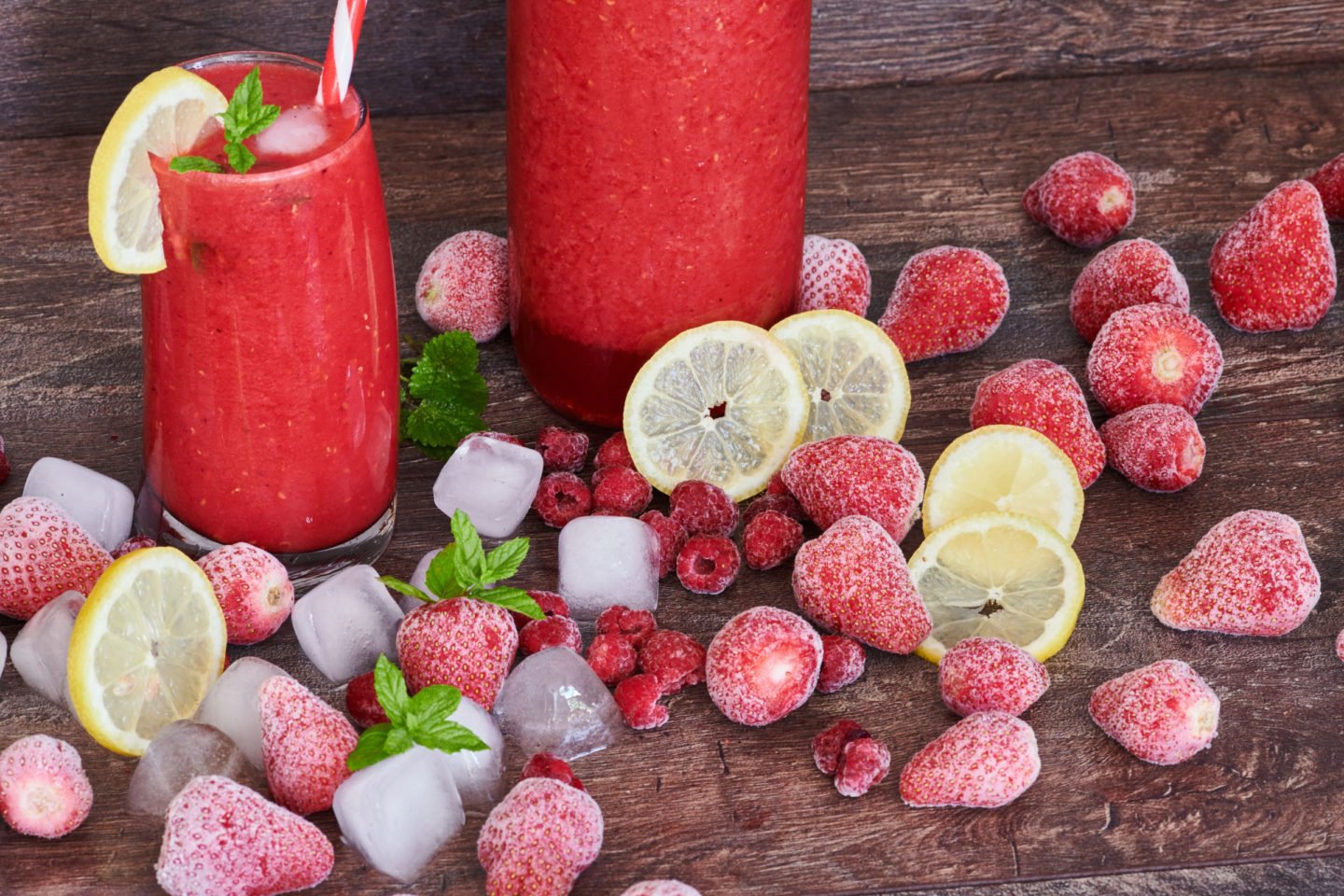 What makes it even better is that you can freeze all kinds of fruits if you wish to use them for smoothies or just to extend their shelf life. However, if you're making juice out of frozen fruits, be sure to thaw them before starting the process or be sure that your juicer model supports low-temperature juicing to avoid damaging the machine.
The main drawback of freezing fruits is the decrease in nutrients and flavor. Still, juicing frozen fruits is a much healthier choice than drinking soda or other unhealthy drinks.
Read on to know everything you need to know about juicing frozen fruits: the advantages and disadvantages; the best and worst frozen fruits for juicing; and some of the most straightforward juices you can make with frozen fruits.
Table of Contents
Can You Juice Frozen Fruits?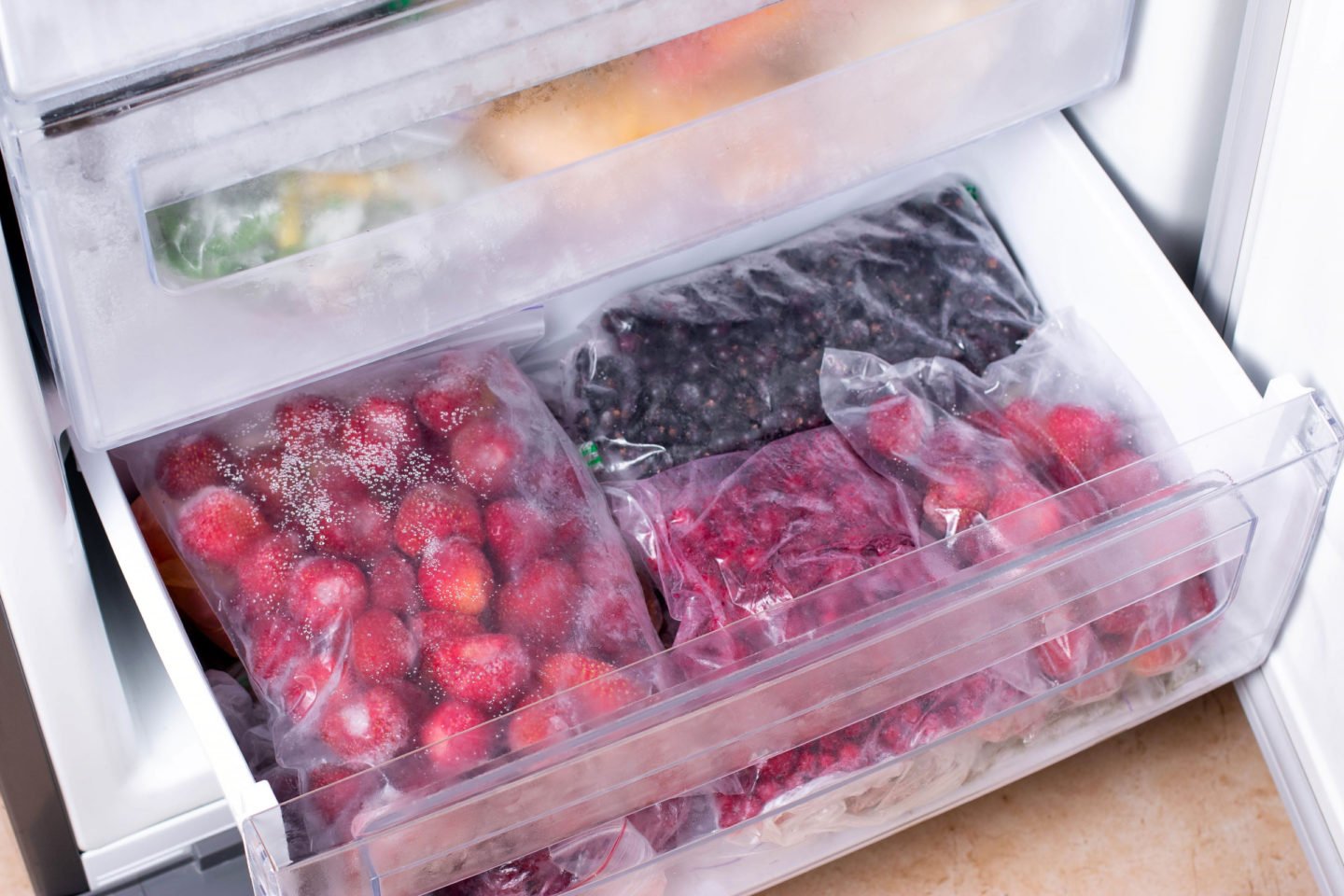 The quick answer is yes. As long as you are cautious about thawing the fruit properly and follow your juicer's directions, you can utilize frozen fruit in your juicer. There are only a few small differences between using frozen fruit in a juicer and using fresh fruit or vegetables.
However, some fruits don't do well when frozen. Fruits with too much water tend to get mushy when frozen, making it hard to juice them. They also tend to lose more flavors than those with less water content.
The Advantages of Freezing Fruits
Extends Shelf Life
Freezing fruits and vegetables makes them last longer, so you can use them for juicing even when they're not in season. Frozen watery fruits like melon and berries last 18 months, while softer fruits like bananas and avocados last for up to 4 months when stored at a well-maintained temperature.
Cost-Efficient
Freezing fruits is one of the most incredible money-saving tips you should know if you live alone. Instead of letting a bunch of grapes and berries spoil in your kitchen, you can pack them up and save them for future juicing. You don't need to buy a fresh set of fruits after the ones you just had have gone bad.
Gives You More Juicing Options
Instead of juicing a single fruit available in your kitchen, you can start freezing your extra fruits and make a fruit juice blend with the ones you have in your freezer. You can let your imagination work and experiment with different fruit combinations, which also means taking in more nutrients than when juicing a single fruit.
Disadvantages of Freezing Fruits
Loss of Flavor
Enzymes, sugars, and other compounds make up a fruit's flavor profile. Even though these compounds are naturally found in all fruits, they are destroyed when the temperature changes, such as when the fruit is heated or frozen. This makes the fruit taste less good. However, naturally sweet fruits still possess their sweet taste even after freezing.
Decreased Nutrients
Extreme temperatures alter the fruit's chemical composition, which results in the breakage of some nutrients like vitamin B and vitamin C, as well as antioxidants. Not to worry, though, as freezing does not affect proteins, dietary fiber, minerals, carotenoids, and vitamins A and E, which means that you can juice frozen fruit and still get health benefits.
The Best Frozen Fruits for Juicing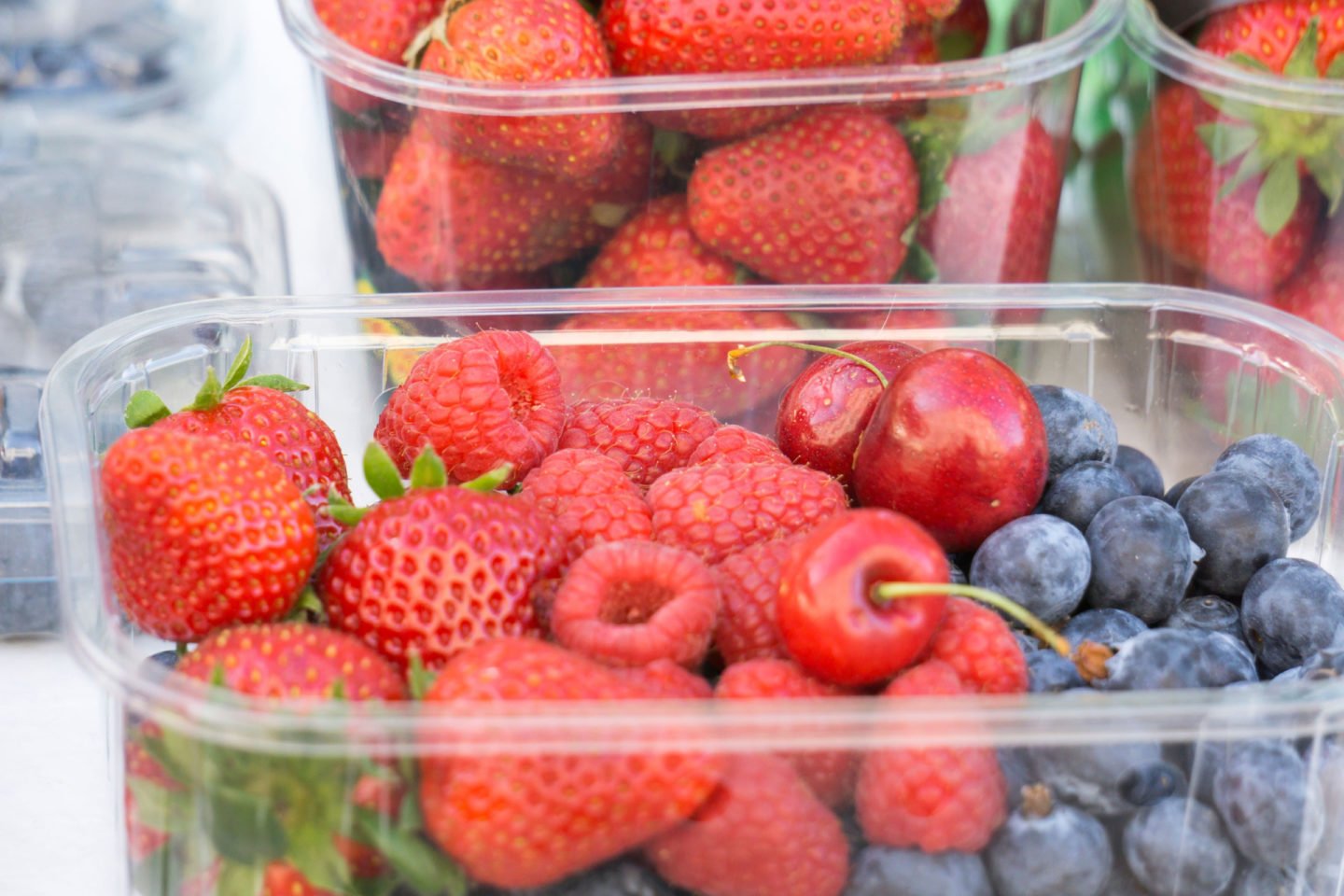 It's always a good idea to freeze fruits with higher sugar content, as they retain their sweetness even after freezing. Some examples are grapes, apples, cherries, berries (strawberries, blueberries, blackberries, and raspberries), plums, pears, apricots, mangoes, pineapples, watermelons, and bananas.
Additionally, you can freeze exotic and seasonal fruits like dragon fruit, pomegranate, passion fruit, lychee, mangosteen, durian, star fruit, avocado, jackfruit, dates, sapodilla, cherimoya, and black sapote. These fruits are essentially expensive when out of season, so buying them in season and freezing them helps you save a lot.
The Worst Frozen Fruits for Juicing
There are a few fruits you should not consider freezing. Cantaloupes, watermelon, kiwi fruit, and honeydew turn mushy when frozen, but if you really want to try freezing them, you can slice them up before freezing.
Best Frozen Fruits Juice Mix
Frozen Tropical Fruit Juice Mix
You won't have trouble finding the right mix of tropical fruits because they go well together. For instance, you can easily make an avocado-banana smoothie without using milk or sugar, or juice your frozen pineapple and apples with fresh carrots to make a nutrient-boosting juice mix.
Berry Smoothie
Frozen mixed berries make the best-tasting frozen fruit smoothie. Simply take any frozen berries you have, be it strawberry, blueberry, raspberry, cranberry, or blackberry, and add a little bit of almond milk or yogurt for extra protein. You can also add frozen grapes to the mix if you like.
Related Questions
Can you juice frozen vegetables?
Yes. You can juice frozen vegetables the way you would juice frozen fruits: by thawing them first and cutting them into smaller pieces.
Can you use an ordinary juicer for frozen fruits?
Yes, you can use a centrifugal juicer for frozen fruits as long as they're thawed. But a masticating juicer is best for frozen fruits and vegetables because it gives a high yield and is safe to use at low temperatures.
Can you put frozen fruit in a blender?
Yes. Making smoothies out of frozen fruits is such a great idea, and blenders are not sensitive to ice or frozen fruits and vegetables.
Can you freeze fruit juice?
Yes. Freezing fresh fruit juice extends its shelf life and preserves its quality. You can freeze pineapple juice, apple juice, grape juice, lemon juice, orange juice, and even coconut water.