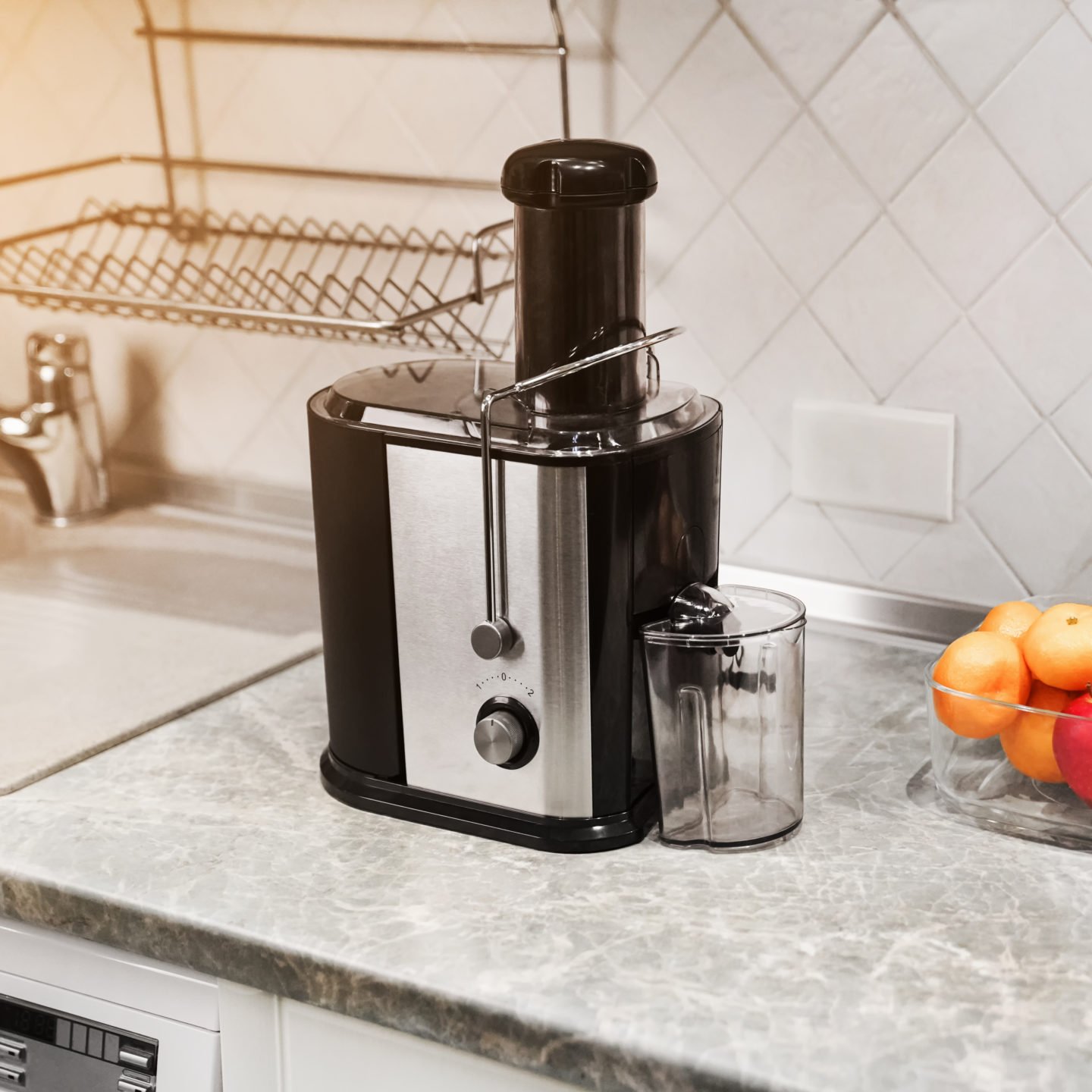 Juicing is one of the trends that has proved beneficial in many ways, especially when it comes to efficiency. With juicing, you get all the nutrients from fruits and veggies while saving time and energy in the process. However, juicing is relatively expensive, so you'll want to invest in the best juicer you can afford.
Of course, expensive juicers come with numerous attachments and other technology, but some beginners want to start with more affordable options. Affordable doesn't necessarily mean cheap build and low quality, though. The brand, type of materials used, and even the motor power all contribute to the price of a juicer.
In this article, we will provide information on the most affordable juicers in the market and help you decide which one is the best budget juicer for you.
Table of Contents
Best Overall: Breville BJE200XL Juice Fountain
SAVE 10%
Breville BJE200XL Juice Fountain
Although compact, this juicer is built with a 3-inch chute for easy juicing and has a built-in froth separator.
Pros: Compact build, 3-inch wide chute, large juice jug
Cons: Limited 1-year warranty, on the loud side
The Breville BJE200XL Juice Fountain
We recommend the Hamilton Beach Juicer Machine
The Black&Decker CJ625 Compact Juicer
The Cuisinart CJE-500 Compact Juice Extractor
If you want to start your juicing experience but are on a very tight budget, we recommend the BLACK+DECKER Fruit and Vegetable Juice Extractor
The Mueller Austria Juicer Ultra
The Breville Juice Fountain Plus
The Omega Compact Slow Juicer is affordable, reliable, easy to assemble, store, and clean. Leafy greens, celery, fibrous and thick vegetables, such as carrots, are easy to juice using this model.
This multipurpose juicer operates at 80 RPMs and not only yields high juice content but can also make sorbets, nut butter, pasta, or ground coffee and beans.
It has an automatic pulp ejector, which makes assembly and cleaning much easier. However, it is a masticating juicer, which means a longer juicing time.
Best Budget Juicer Buying Guide
Speed
If you don't have much time to dedicate to juicing, consider buying a centrifugal juicer. In exchange for some juice and nutrients, you can have your fruit or vegetable juice in a few minutes. The strength of a juicer's motor is the primary indicator of its speed.
On the other hand, if speed is not a priority, you'll want a slow juicer that will provide you with superfood-level nutritious juice. Of course, the masticating juicer should still provide you with juice at a reasonable pace. The speed of slow juicers is measured in RPM (rotations per minute), with 40 RPM being the ideal speed-to-quality ratio in a masticating juicer.
Price
Considering your budget is also one of the keys to finding the right juicer for you. Your juicer doesn't have to be expensive, but of course, costly models come with some perks.
Most centrifugal juicers are more affordable than masticating juicers, mainly because of their function. Centrifugal juicers produce juice within seconds while masticating juicers have a high fresh juice yield with a longer shelf-life. If you're after speed and affordability, you can check out the centrifugal juicers that we listed in this article.
Materials Used
The materials used are one indicator of the machine's longevity. Machines primarily made from plastic tend to chip off easily and change shape in the presence of heat, while metals tend to last a long time.
Some centrifugal juicer models are built with titanium micro-mesh filters that last longer than stainless steel. Other masticating juicer models have Ultem plastic as a squeezing drill that is eight times tougher than regular plastic. Noting these features will help you save money in the long run, as you won't need to replace your juicer often.
Design
When thinking of the design, you'll want to look at the size of the feeding tube on a juicer. A big feeding chute will save you time by requiring less prep work. Some juicers also have a reverse setting, which unclogs when the pulp or chunks get stuck in the blades or augers.
A juicer may also feature a larger pulp container to save you time or numerous screens so you can control how much pulp is in your juice. Of course, you'll want a machine that's simple to operate and clean.
Frequently Asked Questions
What is the most reliable juicer?
The better the juicer's build and design, the more reliable it is. Breville, Aicok, Tribest, Omega, Hamilton, and Hurom are some of the public favorites when it comes to reliability.

It is also important to note that reliability comes with being a responsible owner. Regular cleaning, not overworking the machine, and applying proper aftercare all contribute to a machine's longevity.
How much should I spend on juicers?
Juicers typically cost between $50 to $2,000, with thousands of options to choose from. Of course, not everyone wants to spend thousands on a juicer, so thankfully, many more affordable options exist. The most reliable yet affordable juicers we reviewed cost no more than $400.
Is it cheaper to make juice at home?
Juicing at home may seem more costly, but in reality, it's cheaper to make homemade fresh juice than purchase ready-made bottled juices. Juicers don't necessarily have to be expensive to provide what you need.

Furthermore, you can be sure that fresh homemade juice is all-natural, unlike most bottled juices that have additives and preservatives, which might not be helpful to one's health.
Healthy, Easy Meals