You know you need a food processor. You've probably needed one for years.
Maybe once you had one, and some nights you dream about the seamless way you used to prepare for dinner—without mess, without endless chopping, grating, or kneading—and with perfectly consistent results for so many different meals.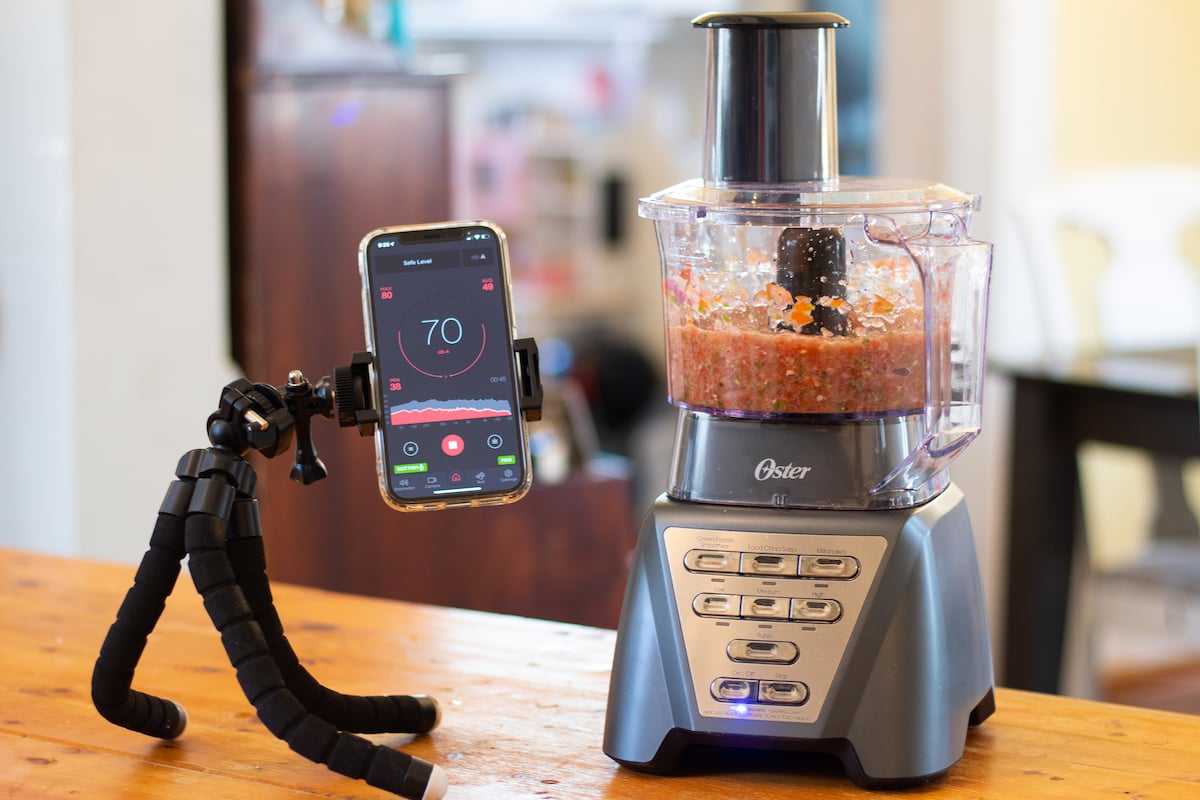 But now you're screwed, because buying a food processor today is a nightmare. There are about 314 to choose from (at least it feels that way), and they all seem like "the best one."
That's why almost 4 years ago I started this list: To make sure that no matter what year it was, whatever your budget or intended use for a food processor, you'd be able to see at a glance exactly which one was the best one for you... and just go buy the thing.
Let me give you a quick spiel about why what I've done here is unique... or if you're bored of this intro already and you just want to see our number 1...
Table of Contents
The Winners
As far as trusted names in food processing go, Cuisinart is at the top of the pile. You can get bigger models and smaller ones, but their 8-cup is right in the middle. Both are affordable enough for most people, and there is enough capacity for most people to work all the dough and make all the salsa that a family of up to 4 people will need.
If the Cuisinart 8-cup is not big enough and you need a true workhorse, with all the bells and whistles and your budget is no obstacle, get a Breville Sous Chef. It's the one chefs use at work, and wish they had at home. It has a 16 cup capacity and a whopping 1,200 watt motor. Nothing is impossible with this machine.
If you don't want something taking up all your bench space and you're only using a food processor for small servings of chopped nuts, salsa, or fruit and vegetables, the Cuisinart Mini-prep is your best value option. It's surprisingly powerful for its size, and it will last.
If you need something for a café, bar, or restaurant, you're talking a completely different category. Food safety standards have to be met, and durability is paramount. If that's you, our in-house chef advises that the Robot Coupe R101 is the investment that will make the highest return in your kitchen.
Want more details? Let's dive in.
How Do We Decide The Best Food Processors?
When it comes to determining which are the best food processors on the market, how do we go about it? In determining the best food processor, we use a set of five criteria.
We look at the overall features of the food processor as stated by the manufacturer, relative to how expensive the machine is.
We survey and review customer ratings of the food processor, on a variety of platforms to determine the greatest customer experience.
We consider to what degree consumers report problems with their food processor relative to the severity of those problems.
We consider how durable the food processor is and to what degree the manufacturer's warranties provide for the longevity of the machine.
We consider any value-added bonuses offered by the manufacturer relative to other bonuses from other producers.
Given these criteria, what are the best food processors this year? Let's take a look.
For its reputation among users, its performance, and its features relative to its weirdly low price, the Cuisinart 8 Cup is the king of food processors this year.
With an MSRP of $99—yes, you read that right—the other food processors on our list are a big jump in price. Cuisinart is an established company known for quality food processors, and this model demonstrates why they have that reputation.
It's also worth mentioning that it's held the title of best food processor on our list for the last 2 years running.
At the heart of this model is a powerful 550-watt motor. That's powerful enough to cut through pretty dense foods. That means kneading dough won't be a problem. It means thick veggies won't be a problem (I'm looking at you, pumpkin and sweet potato!). You're not going to have a regular challenge that this food processor won't handle.
The motor is a little under half the power of the #2 Breville sous chef model on our list (which is the most powerful one we've reviewed). But even though the Breville is more powerful, with common, everyday tasks, you won't notice a big difference. Both machines tear through food with ease.
What Does The Cuisinart 8-Cup Come With?
Yes, it comes with a shredding disc. Yes, it comes with a slicing disc. Yes, it comes with a dough blade. While we're listing stuff, you'll also get a spatula and a recipe book with it.
Other models, like the #2 Braun on our list come with more blade/disc options... but you pay for them in the price tag. The three combined blades of the Cuisinart are more than sufficient for 95% of food processor tasks.
Cuisinart has also equipped this model with an extra-large feed tube. It's large enough to fit whole foods like apples and oranges and bunches of longer foods like celery without any trouble whatsoever.
How important is the extra-large feed tube? How much do you value convenience? If you're having to chop up most of the stuff before putting it in the food processor, how much time are you actually saving?
At 8 cup size, the capacity of the bowl is also large enough to handle large quantities of food at one time. There are larger bowl sizes on this list (12, 13, 16, etc.), and if you regularly cook meals for a family larger than 4, you might need the upgrade. Otherwise, 8 cups will do you just fine.
Bottom line: With the large feed tube and the large bowl, this food processor will mean you spend less time per meal created.
What else can I tell you?
Is it Easy To Clean & Will it Last?
The blades are made of stainless steel, so there's no need to worry about rusting. All the food processor parts (that is, not the motor. Obvs.) are completely dishwasher-safe. And in the unlikely event that something does happen with your Cuisinart, you're covered by a 3-year warranty. 3 years is pretty decent too. Most other models on our list, like the #2 Braun and the #3 KitchenAid, only come with 1-year warranties.
The model comes with seven separate food processor functions that all work at the simple touch of a button. These control options are far greater than the simpler "on/off" function of the #4 Breville sous chef on our list.
The Cuisinart also comes with recipe guides to give you ideas and greater options on how to use it efficiently. You might think you don't need this—after all, you know how to cook stuff—but I'll bet you end up getting a useful tip or two from this book.
Last but not least, though no company is perfect, Cuisinart has an excellent reputation for customer service, and if you do have something come up—even if it's not warranty-related—they should be able to help you out. In fact, here are all the ways you can contact Cuisinart if you need to. I'm sure they'll love me sharing that 🙂
Bottom Line: If you are looking for the absolute best food processor for the money, the Cuisinart 8 Cup is our recommendation.
It's Not Just Us...

Cuisinart's Food Processor reigns supreme in my kitchen. So much so that it was the sole food processor I used to create and test the 100+ recipes in my cookbook, and it's the only one I recommend. It has the power to process trickier ingredients and the endurance to whirl for the long haul, which is a major perk if you're wanting to make homemade nut butters, coconut butter, etc.

- Ashley Melillo, cookbook author, food photographer and blogger at blissfulbasil.com
#2: Braun 12 Cup (More Features for Almost the Same Price)
I'm about to tell you about the second-best "value" food processor on our list, the Braun 12 Cup Food Processor.
Your first question is probably, "Why would I get this Braun 12-cup instead of the amazing Cuisinart 8-cup?" especially since it costs a few dollars (really, not many) extra?
Here are the possible reasons:
Reason #1:

12 cups

... is better than 8 cups, right?
Reason #2:

This food processor has a few more add ons.

It comes with a whisk attachment and a juicer attachment that you don't get with the Cuisinart. If you love fresh juice and you don't have a juicer, this might be the food processor for you.

There are more, too. For example, just for slicing, there's an "S blade" (slicing disc), a coarse shredding disc, and a fine shredding disc. Oh, and a hook for kneading dough. In total, there are nine inserts.

This either sounds amazing to you because of the extra versatility. If you're someone who likes perfection and is willing to tinker with the small details to get the best final result, the Braun may well be your No. 1.

But there's a downside to these "extra bits" too. Some people don't like the extra clutter. After all, you have to find a place to store these 9 blades. As someone who has a food processor with attachments stuffed into a too-small cupboard, I can tell you that they spread themselves out pretty easily. The bits don't stack on top of one another. You can't just stuff them all into the bowl and put the lid on... The food tube itself takes up space...

Knowing this is an issue, the #4 Breville sous chef on this list, and the #5 Black & Decker food processor actually come with handy storage containers for these parts. The Braun 12 cup does not.

But I digress.
If you have small cupboards or don't like clutter, and you're a home cook, I still recommend the Cuisinart.
If you want maximum versatility at this price point, and you have space in your kitchen, the Braun 12 cup could be your move.
Ooh, and I almost forgot another thing:
Reason #3:

Variable Speed Control

With the Cuisinart, you get one speed. Because for 90% of food processor tasks, the speed isn't what's giving the results: It's the blade or disc used, and the time ingredients are processed.
But some food processor tasks reward the finesse of say, starting at a slow speed and increasing the speed gradually. Pizza dough is an example here, where some people like to start mixing slowly and increase the speed as the dough gets thicker.
For this, the Braun is great. With the dial, you can manually control the rotation of the blades anywhere from 300 RPM to 2,000 RPM. This will be a bit finicky the first time you use it, and you may even accidentally overprocess some ingredients << A good reason why plenty of people don't like the fuss of this extra feature. But with practice, you'll be working those ingredients delicately, and with precision.
Again, there's a theme. The Braun 12 cup may be better for you if you're a perfectionist and control freak. <<< I mean that in the nicest possible way 🙂
A few final notes here.
Does The 12-Cup Bowl Matter?
The Braun 12 Cup only has a 12-cup capacity. If you're regularly making food for a family of four or more, you may find yourself hitting that capacity regularly. Comparing to other food processors on this list, it still has a larger capacity than the Cuisinart, and than all of the cheaper food processors.
The Braun 12 cup also has 600 watts of power, compared to 550 with the Cuisinart. Will that matter to you? It depends on how much time you spend processing heavy ingredients. The processing time will be shorter with the higher wattage, and whole fruit, veggies, doughs (using the dough blade), and cheeses are where you'll notice this the most.
Braun 12 Cup Cleaning, Maintenance & Durability
Next: Some users reported the Braun food processor as being a little difficult to clean. Maybe it's the smaller bowl? Maybe it's because on average they use more of the "pieces" per food prep task? Maybe they just haven't owned another food processor, and so they have nothing to compare it to? This claim is hard to verify, and we're not aware of any rigorous "cleaning time comparison testing" having been done on the top machines.
What we do know is that the components are dishwasher-safe. So with the exception of some really sticky ingredients, how long is it really gonna take?
Braun provides a one-year limited warranty with this model. That is not quite as impressive as the 3-year warranty from Cuisinart, but with few customer issues, it should more than cover any problems you might have. If you do have problems, by the way, here's where you can contact Braun. This is kind of fun 🙂
Bottom line: The Braun 12 cup is a great choice at the mid-level price range for people who have storage space in the kitchen and prefer the versatility of speed control and lots of slicey-choppy disks.
If 11 cups isn't enough. If 550 watts isn't enough. If "everyday tasks" isn't enough...
If you want a food processor that can perform every home cooking task you could possibly want to accomplish for the next 10 years, this is the best option. You've gotta take the jump up in price and grab a Breville Sous Chef Food Processor.
Yes, it's the most expensive food processor on our list, with an MSRP of $399.95. However, for the extra cost, you also get the most powerful motor on our list. The Breville sous chef comes with a 1,200-watt motor, which is strong enough to cut through even the densest of foods, fresh or frozen.
With a 16-cup bowl, it is also the largest-capacity food processor on the list. The next size down from this is the 13-cup Kitchenaid model. If you absolutely need the largest bowl possible, the Breville is what you're looking for.
It comes with eight different blades and discs to cover almost any food application you might want. This has five more blades than our #1 Cuisinart model. Special discs are supplied for cutting French fries, kneading dough, and whisking. This gives you a lot of options when it comes to the kinds of foods you can prepare with this single machine. The bowls, blades, and discs are all dishwasher-safe for easy cleanup, too. Oh, and speaking of cleanup, Breville supplies a storage box to keep all these parts in, which is super convenient for preventing clutter in your cupboards and ill feelings in your heart 🙂
The Sous Chef comes in three different colors (stainless steel, black, and red) and is made from a die-cast mold for extra durability. Sure you have more color options with the KitchenAid below, so if styling and aesthetics top your priority list, the Sous Chef may not be worth it.
A simple "on/off" pulse function will allow you plenty of control over your food preparation, and with the powerful motor, it can easily reduce most foods to their smallest forms in a matter of seconds. In tests, the Breville BFP800XL food processor was able to perfectly slice mushrooms and grind almonds much faster and with greater consistency than other models.
However, with this powerful motor, there is at least one downside: it does have a tendency to mash very soft foods (like cheese) rather than shred them. Remember, it's twice as powerful as the #1 Cuisinart model. So you can still get consistency out of soft foods, but it will require a bit more control on your part. With a little practice, you'll be able to get the kind of results you want every time.
The Breville only comes with a one-year limited warranty, (this is fairly standard for food processors), but the motor comes with a 25-year warranty. This ensures that if the heart of the machine should happen to break or be found defective, you know you have it covered. Breville is known for its higher-end, quality products, so you will not find many customer complaints.
If you are willing to invest a bit more money for a quality food processor, this model is an excellent choice. With all the accessories provided, a powerful motor, and a little practice, this food processor could be a great addition to your kitchen.
Check today's price for the Breville Sous Chef on Amazon at this link.
It's Not Just Us...

I love Breville products! They're high-quality investments for my kitchen. I know the Sous Chef will last for years because it's made with strong metal interior parts and a powerful 1,200-watt motor. It's not going to end up in the land-fill and that's important to me.

- Heather Eigler, blogger at Canada Safeway's Table Talk and hometoheather.com

---

My Breville Sous Chef food processor has literally become my sidekick in the kitchen. It sits on my counter and gets used just about every day! I use the regular cutting blade for making everything from salsa, to frozen yogurt, to biscuit dough! The shredding disks also get quite a workout in my kitchen for shredding cheese for tacos, cabbage and carrots for coleslaw, and zucchini for chocolate chip zucchini bread or vegan chocolate cookies! I even use my Sous Chef for making homemade mayonnaise and salad dressing! The Breville Sous Chef makes creating delicious food from scratch easy and enjoyable!

- Crystal Allen, publisher, creative director, and writer of Hello Family Media and hellocreativefamily.com
With a bundled price of $349.94, the KitchenAid 13-cup "ExactSlice" food processor comes in at #4 on our list. It's bundled with the hand blender set for convenience and flexibility.
This machine fits in nicely between the previous two with its cup size, which is bigger than Cuisinart's, but it comes with a motor of 500 watts. This makes the KitchenAid ideal for medium-to-large jobs that require faster processing. If the 13-cup capacity is too large for you, get the 11-cup processor instead.
Like the Cuisinart, the KitchenAid comes with three different blade options for a variety of applications, but also with two discs for soft-food processing. So in many ways, the KitchenAid will give you the added variety of the Braun, just without the same power.
As with the Braun model, the KitchenAid will require some additional work to clean in order to get all the foods out of the crevices and blades/discs. However, both models give you the same issues, whereas the Cuisinart is relatively easy to clean. In consumer tests, results showed that the KitchenAid handled tasks like chopping and shredding with great ease. However, it tended to have some difficulty with foods like nuts. Because of the large capacity of the bowl, these kinds of foods were found to merely bounce around rather than get processed.
For these reasons, the KitchenAid is the best model for those mainly wanting to process soft foods rather than grind down hard foods. You will find that, with the different blades, you can easily process cheese, potatoes, and onions without any difficulty. It comes with an extra-wide food chute so that you can easily accommodate whole foods.
You should also note that this model is a bit louder than the other models on our list. With a rating of around 95 dB, you will not want to use this processor while others are trying to sleep! All the other models on our list are no louder than regular kitchen appliances, like blenders.
One great feature of the KitchenAid that you don't get with our first two processors is color options! You can have the KitchenAid in anything from standard black to blue, green, red, and more (depending on availability, of course).
Like the Braun model, the KitchenAid only comes with a one-year limited warranty, but KitchenAid has an excellent reputation when dealing with customer complaints. Unlike other models, the KitchenAid also comes with an accessory case to keep everything neatly organized.
If you are looking for a little more style in your food processor and want a good variety of options for softer foods, the KitchenAid is a great choice.
#5: BLACK & DECKER FP6010 Performance Dicing Food Processor
The FP6010 comes with an 800-watt motor and two different-sized bowls (11 cups and 4 cups) to fit your application. No other model on our list gives you the option of two different bowl sizes. Black & Decker also supplies this model with three different blades and discs for different processes, like the other models. They've also included a handy storage device to keep everything in and organize it all conveniently. For the last food processor on our list, "simplest is sweetest." With an MSRP of $149, you can often find this model for less than $100. But just because it is less expensive, that doesn't mean you'll sacrifice quality and performance.
Another nice feature of this model is that Black & Decker gives you the option of digital or analog controls, whichever you prefer. All the other models on our list are either digital or come with a pulse function. Black & Decker is the only model that gives you this option. If you want to simply press a button and go, the digital selections make it easy to do so. But if you want greater control over the processor, then you can choose the analog option and customize the process.
With all these great features, it seems that the Black & Decker food processor should be higher on the list! However, testing has shown that this model is the least consistent of the top 5. The model chops and cuts many foods fairly reliably, but will often leave chunks unprocessed. In addition, it does not produce consistent grading results for soft foods like cheese. These materials often get stuck in the blades, making them somewhat more difficult to clean.
Like several other models on our list, the Black & Decker comes with an extra-wide food chute in order to accommodate whole foods like tomatoes and onions. So there is no need to break down the food before you put it through the processor.
It is also not the easiest of the top 5 models to assemble and disassemble. This should be taken into account given that you will have to do this each time you use the food processor. With a little practice, you shouldn't have too much trouble, but depending on the kind of food you're working with, cleanup can take over 10 minutes.
This model does come with a two-year limited warranty, so this gives you more security than the three previous models on our list. This makes the warranty longer than both the #2 Braun model and the #3 KitchenAid model. And Black & Decker has been around for a long time with a proven track record of customer support. All the component parts are fully dishwasher-safe, so there is no need to worry about damage.
So, if you are looking for a simple, inexpensive, yet powerful food processor, the Black & Decker FP6010 is a great option.
What About the Cheaper Food Processors?
OK, so you want a food processor, but you want to keep the budget in check? Are there any decent options for you? Of course! Here are our top 3 inexpensive models to consider:
The Hamilton Beach 70740 is one of the best food processors you can get at this price range. Its MSRP is only $26.99, so you won't have to break the bank to try out this machine.
It comes with two-speed controls in addition to a pulse function. Like a more expensive food processor, it also comes with stainless steel blades that will slice, shred, or chop. It also has a strong enough motor (450 watts) to handle dense foods. That means it is as strong as some more expensive models. It will not produce the same consistency as our top 5 models, but it might be a good option for those who do not need excellent performance.
This Hamilton Beach food processor has dishwasher-safe parts. It comes with a one-year limited warranty. This is all comparable with several of the top 5 models. If you just want a food processor for some quick prep, the Hamilton Beach is a great option.
This is one of those machines that's often sold as a blender food processor combo. It can process and blend liquid ingredients with equal ease.
Its motor is top-mounted and only has 200 watts. This means the Ninja has the weakest of the motors. It will not handle very dense foods well, and with the small cup, you can only do small applications at one time. The Ninja Express Chop food processor is designed for small applications. It only has a three-cup bowl, which makes it the smallest container on either list. However, with an MSRP of $41.99, it is not the cheapest either.
However, the Ninja makes our list for its great convenience. It is small and compact, so it works great when you need just some quick food prep. This means it is perfect for some zests, herbs, spices, or garlic.
It comes with a standard one-year limited warranty and the bowl is completely dishwasher-safe and BPA-free. If you are just looking for a quick food processor to handle your small jobs, the Ninja is a great option.
#3: Black & Decker FP1600B 8-Cup Food Processor
It also has the same capacity (eight cups) and power (450 watts) as the Hamilton Beach food processor above. What distinguishes this model is that it does not perform quite as well overall. The numerous parts are not able to be stored in the bowl, so you will have to make extra provisions for storage. Number 3 on our "best food processors under $50" list is another Black & Decker model, the FP1600B. With an MSRP of $29.95, it is less expensive than the #2 Ninja model and the same as the #1 Hamilton Beach.
It does come with some safety-lock features that other models do not have. If you are at all worried about safety, you might consider the Black & Decker. In contrast with the Hamilton Beach model which only has a one-year warranty, the Black & Decker comes with a two-year warranty. This gives you some extended time for security in case anything should happen to your machine.
Final Considerations Before Your Purchase
With these 5 best food processors (and the top 3 inexpensive models), you should be able to find something that fits your needs. The Cuisinart (#1) is by far the best-performing machine for the money.
You will find many higher-priced food processors on the market that cannot compete with the Cuisinart's overall results. For the same price point, the Braun (#2) will give you a few more options, but with a smaller bowl and motor.
If you really want power and options, then the KitchenAid is a great option, especially for those who will be working with very dense foods. If you do not mind the higher price point and want top-quality materials, then the Breville (#4) is the way to go!
But, in the end, if all you want is a simple food processor for a low price, the Black & Decker model (#5) will suffice. Whatever your food processor needs are, these top 5 models will give you what you're looking for to cut down on that cooking time!