Before I ever worked at Starbucks, I remember looking at the large menu full of pretty colors and drink options and feeling overwhelmed and intimidated. What was the difference between a cappuccino and a latte? What is a handcrafted drink?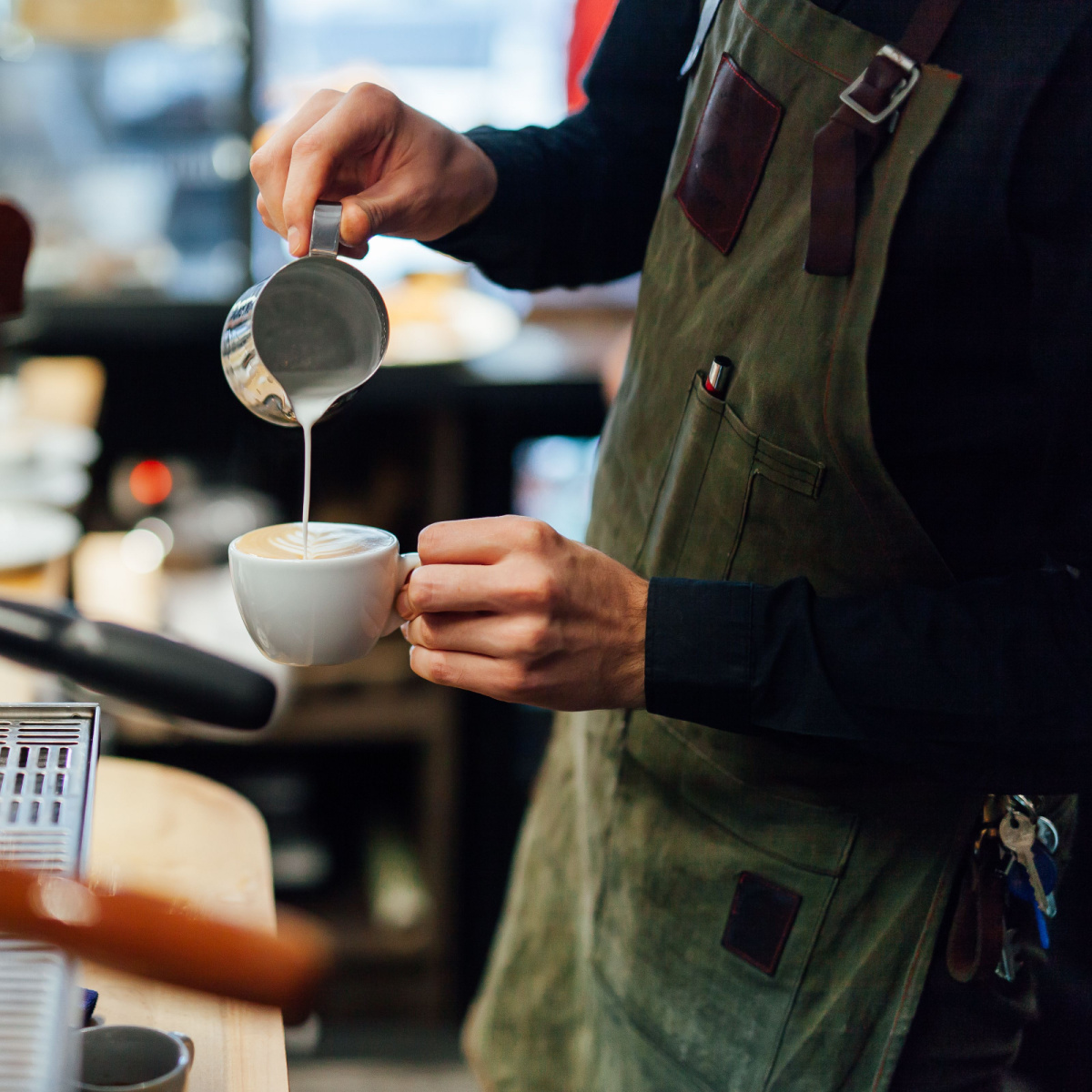 A handcrafted drink at Starbucks is any drink that requires pulling shots, pumping syrups, shaking, blending, or frothing. These include lattes, cappuccinos, frappuccinos, cold foam beverages, shaken iced teas, iced coffees, refreshers, shaken espressos, seasonal beverages, and steamers.
Table of Contents
What Drinks are Considered Handcrafted Beverages?
1. Lattes and Cappuccinos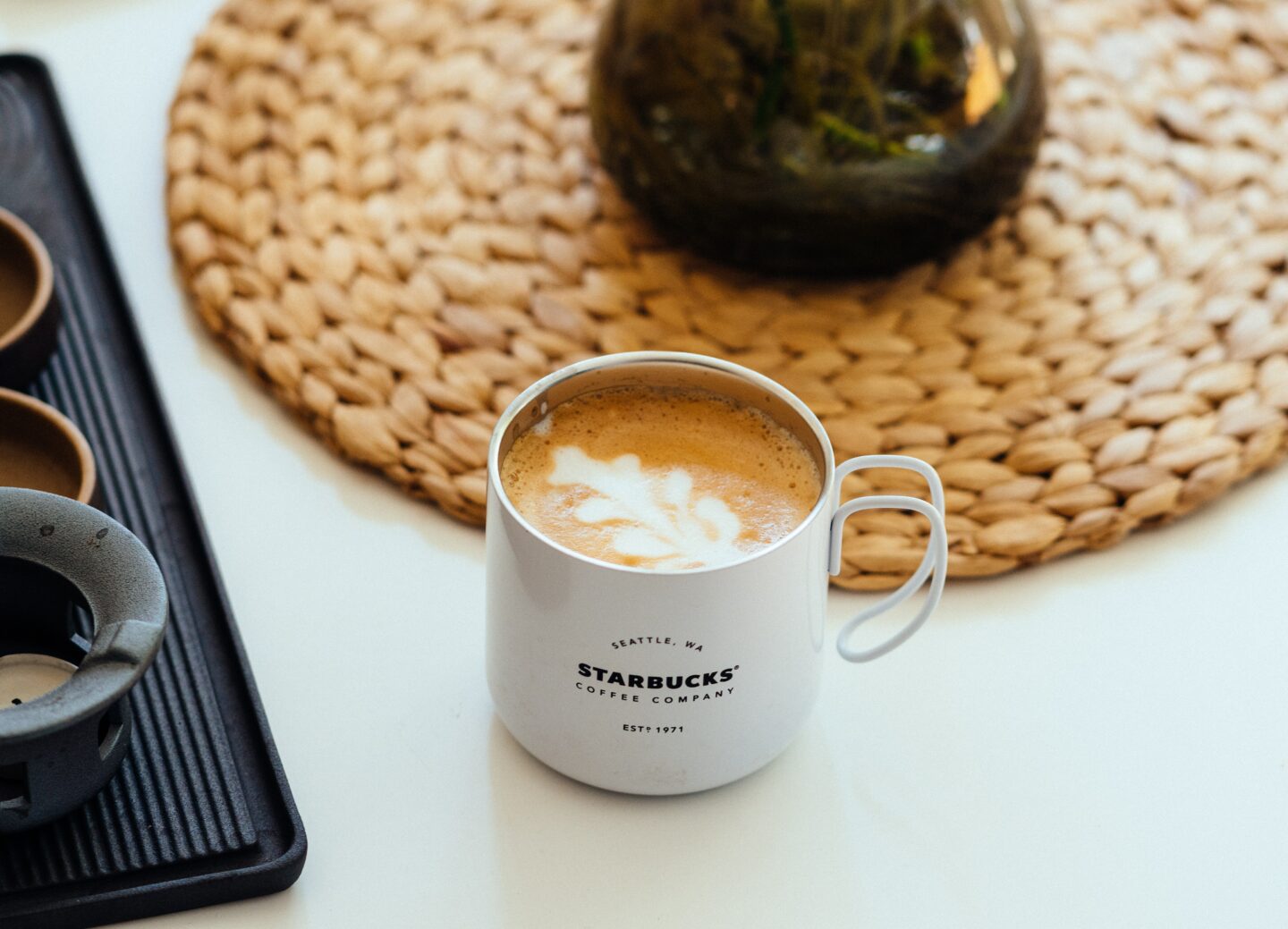 Lattes are considered handcrafted because they require baristas to pump syrup or add sugar. Then, baristas pour and froth the milk, grind the coffee, and pull shots.
Sometimes these will require whipped cream, caramel drizzle, or other toppings like sprinkles, cinnamon, and the like.
Lattes and cappuccinos, in their most basic form, have the same ingredients. They are only prepared slightly differently. Lattes generally will require more milk because there is less foam.
You can order cappuccinos wet or dry. Wet cappuccinos have more foam than a latte, and dry cappuccinos have the most foam. Dry cappuccinos are very noticeably lighter than lattes.
2. Frappuccinos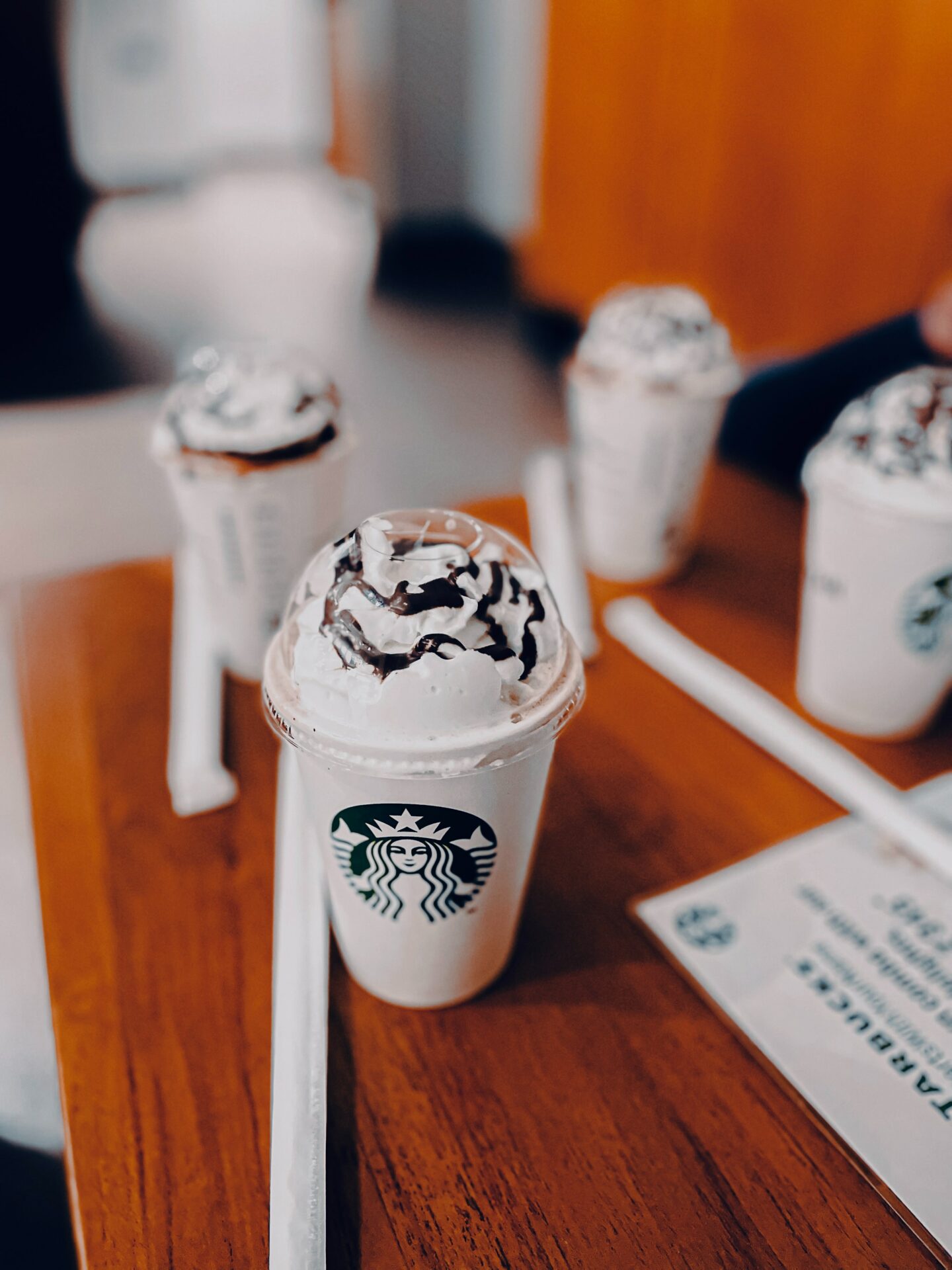 Frappuccinos are blended iced beverages. Baristas make them by blending milk, syrup, a frappuccino base that binds everything together, and sometimes espresso. They are topped with whipped cream and sometimes other toppings such as caramel, sprinkles, cinnamon, etc.
3. Cold Foam Beverages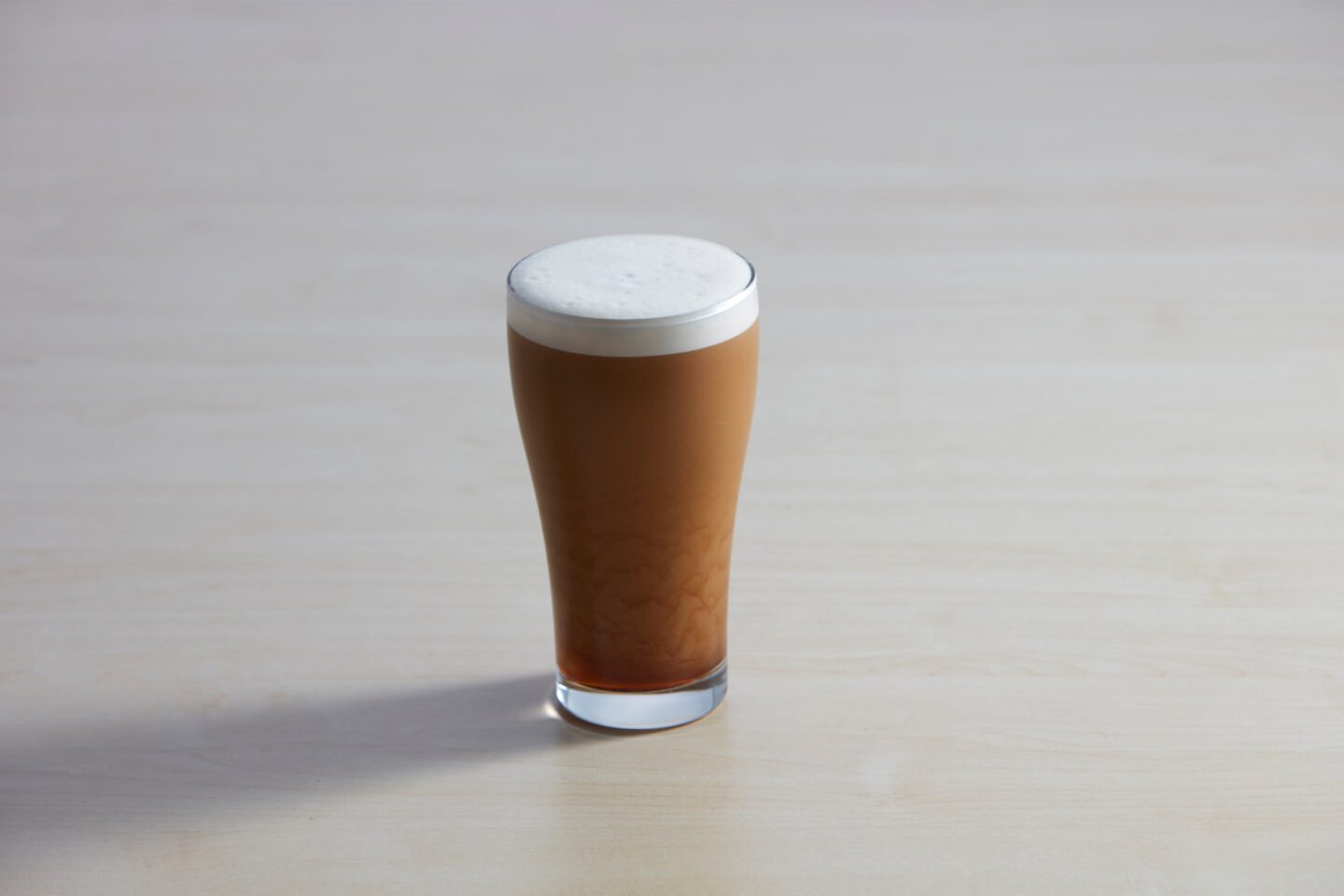 You can add cold foam to any Starbucks iced drinks. Cold foam is a sweet, frothy topping that resembles the cold version of froth you typically see on hot lattes.
There are several beverages Starbucks offers that come with cold foam without needing to request it. They will have the words cold foam in the drink name. This is most commonly added to cold brew coffee but can be added to any iced coffee drink.
You can flavor your cold foam with whatever syrup or sauce you prefer. Some of the most popular kinds of cold foam you can order are:
Vanilla Sweet Cream Cold Foam
Pumpkin Cream Cold Foam (seasonally)
Salted Caramel Cold Foam
Chocolate Cream Cold Foam
Matcha Cold Foam
Caramel Cold Foam
Cold foam is a great way to add excitement to your regular iced beverage order. Add it to cold brews, iced coffees, iced americanos, iced lattes, or even iced teas!
4. Shaken Iced Teas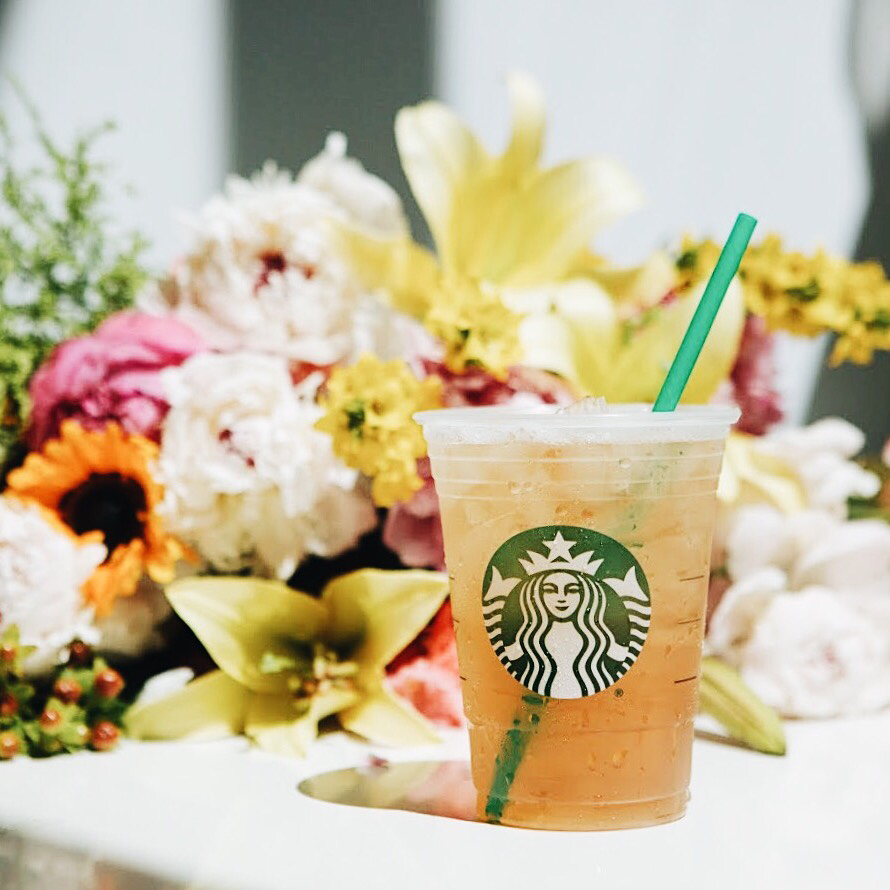 While iced teas at Starbucks are brewed in the mornings, just like drip coffee, they still require some care before they are delivered to you at the end of the bar. Instead of just pouring them over ice and serving them, Starbucks baristas add them to a cocktail shaker with classic syrup and vigorously shake it.
Shaking it integrates the syrup. There is debate as to whether or not shaking the iced tea affects the taste at all. I believe it does affect the entire experience of drinking iced tea. Shaking it ensures that all the liquid is cold instead of having room-temperature pockets. It also adds some bubbles that feel refreshing to drink.
You can order three main kinds of iced tea: Passion Tango, green tea, and iced black tea.
5. Iced Coffee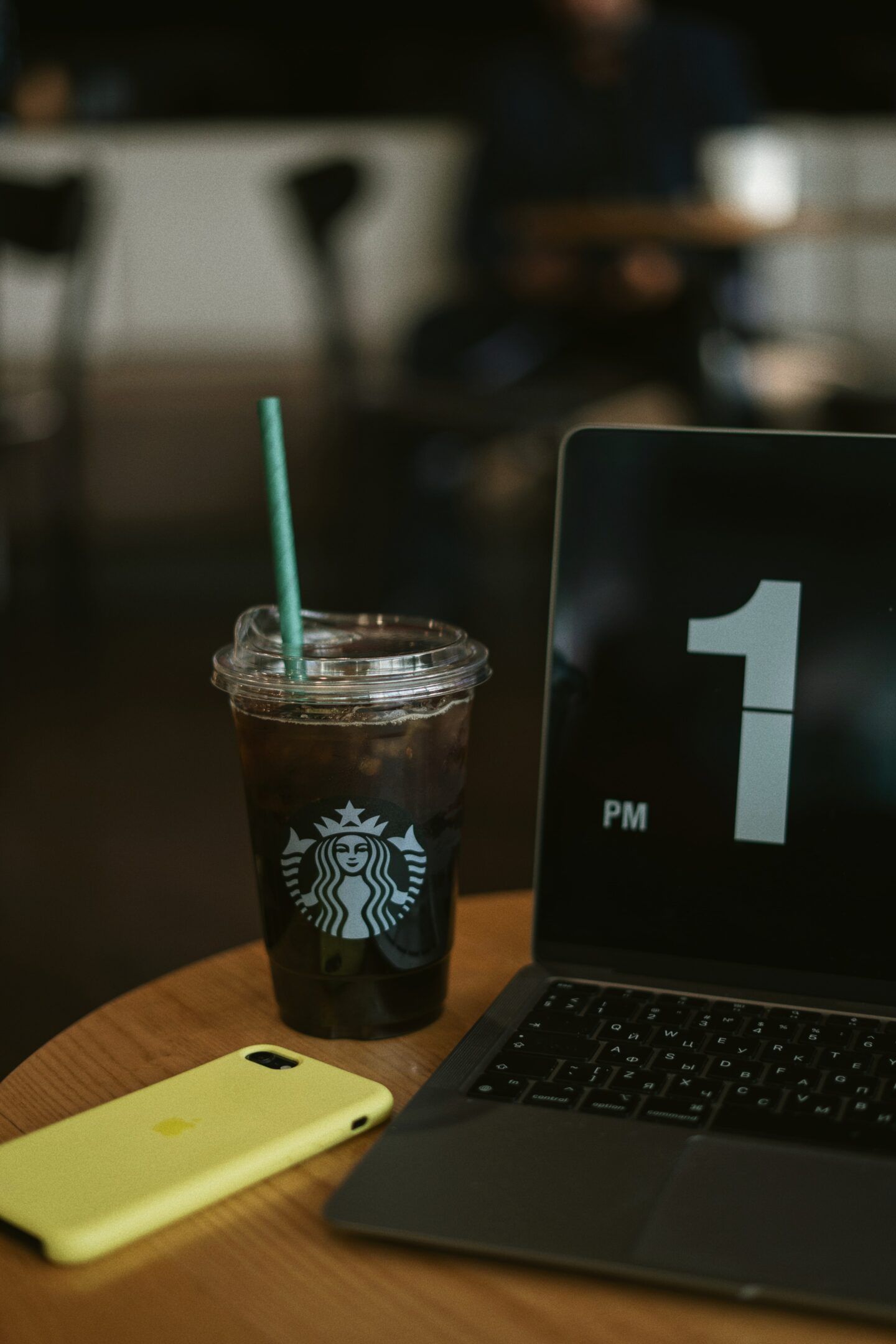 Iced coffees are only handcrafted beverages when syrups and other inclusions are added. A standard iced coffee will come with classic simple syrup unless you specify you'd prefer it unsweetened. Therefore, since they typically require additional care, they are usually considered handcrafted.
6. Refreshers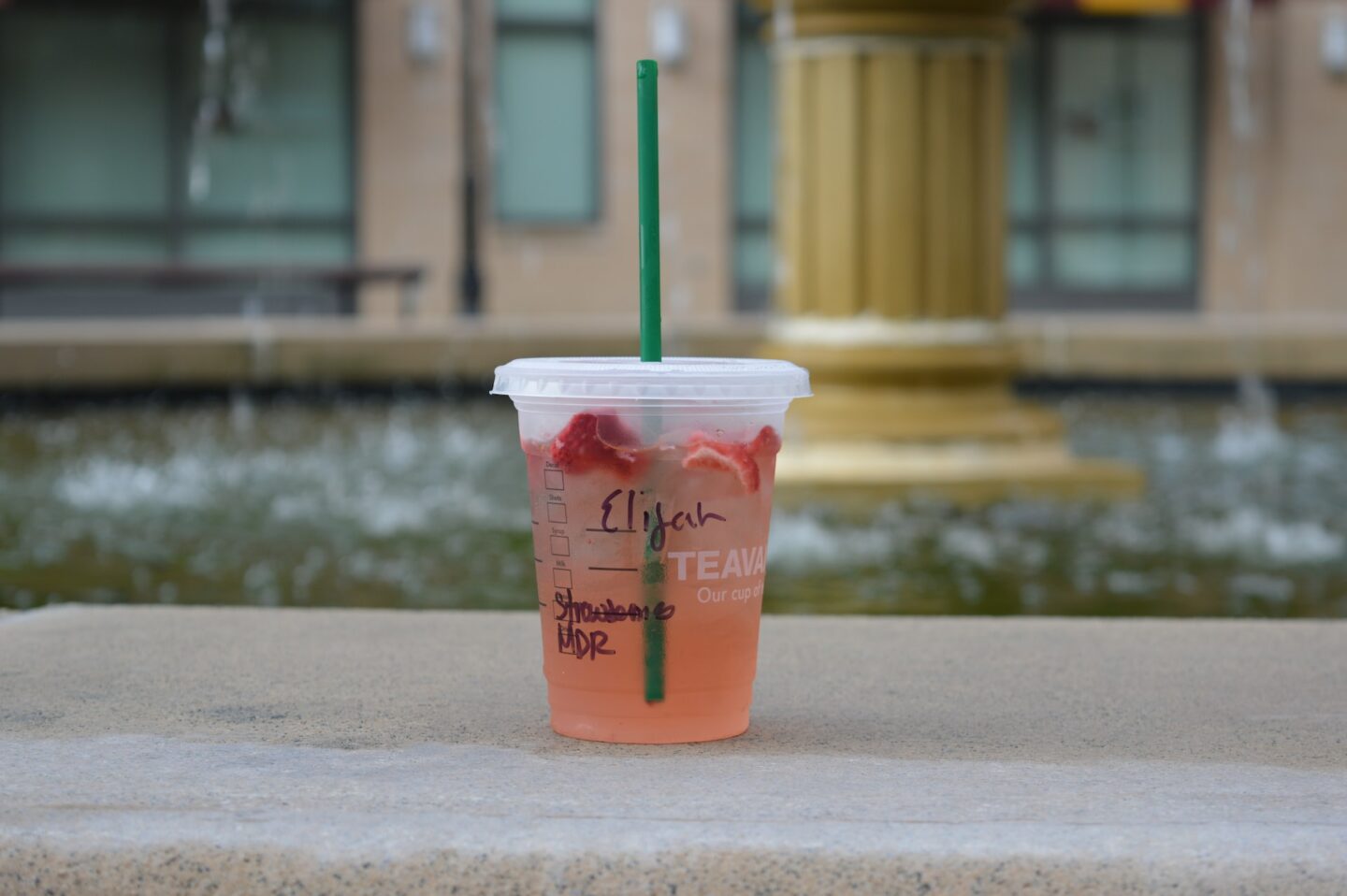 Starbucks refreshers are a fun way to get a caffeine boost without the taste of actual coffee. They are made with green bean extract, which is almost completely flavorless. This extract is then flavored into a concentrate.
Starbucks baristas cut the concentrates with water in a cocktail shaker with ice, then add the dehydrated fruit inclusions. They then serve them once vigorously shaken.
7. Seasonal Beverages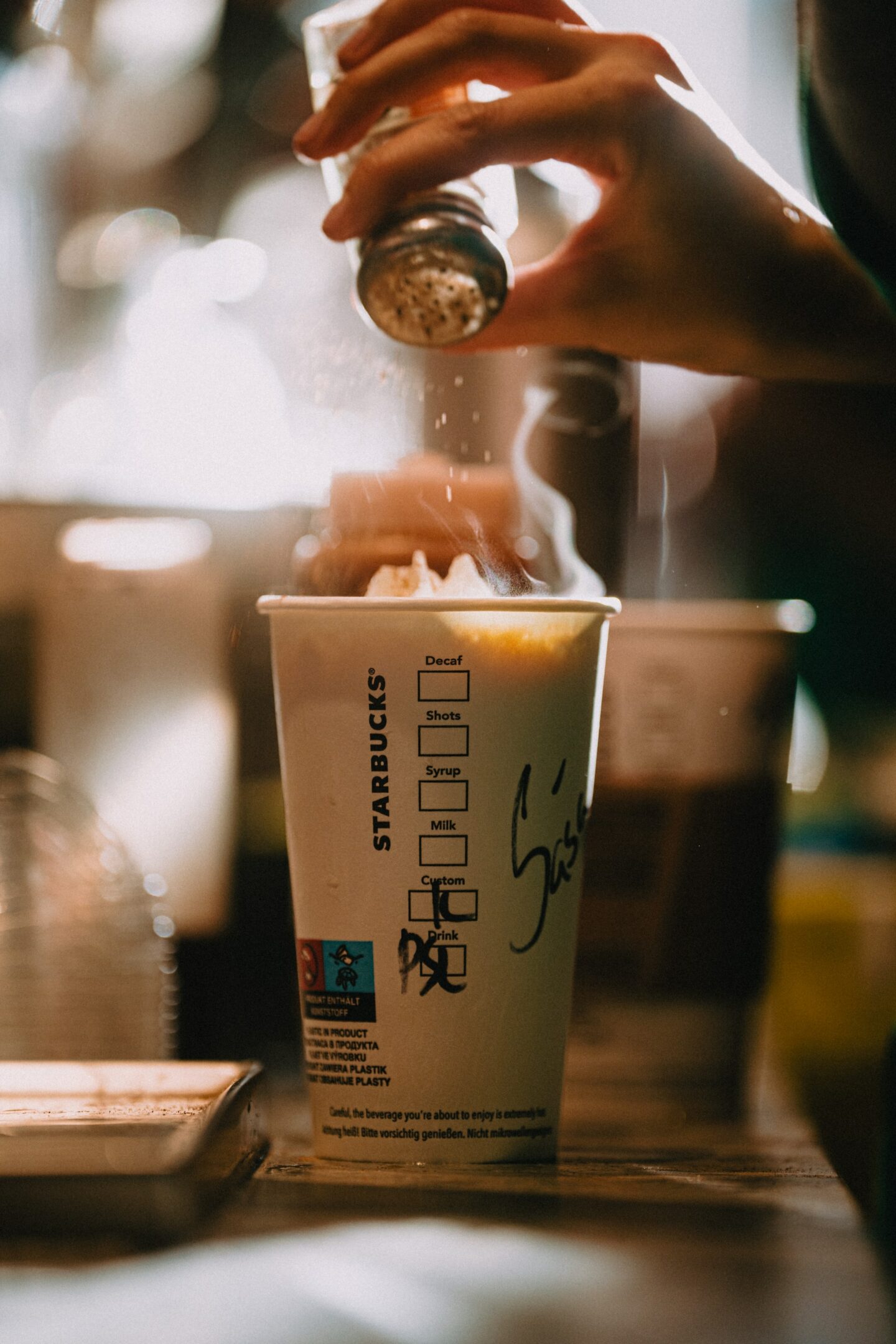 All of Starbucks' seasonal beverages are handcrafted with several different components. Most will have some sort of syrup, topping, and special instructions to make the drink exciting. Some of the most popular seasonal beverages at Starbucks are:
Pumpkin Spice Latte
Salted Caramel Latte
Irish Cream Cold Brew
Salted Caramel Mocha
Santa Clause Frappuccino
Chestnut Praline Latte
Caramel Bruleé Latte
S'mores Frappuccino
Depending on the season, you can enjoy various handcrafted seasonal drinks. It is worthwhile to note that while most of these have been available seasonally for several years, Starbucks loves to craft new beverages regularly.
8. Shaken Espressos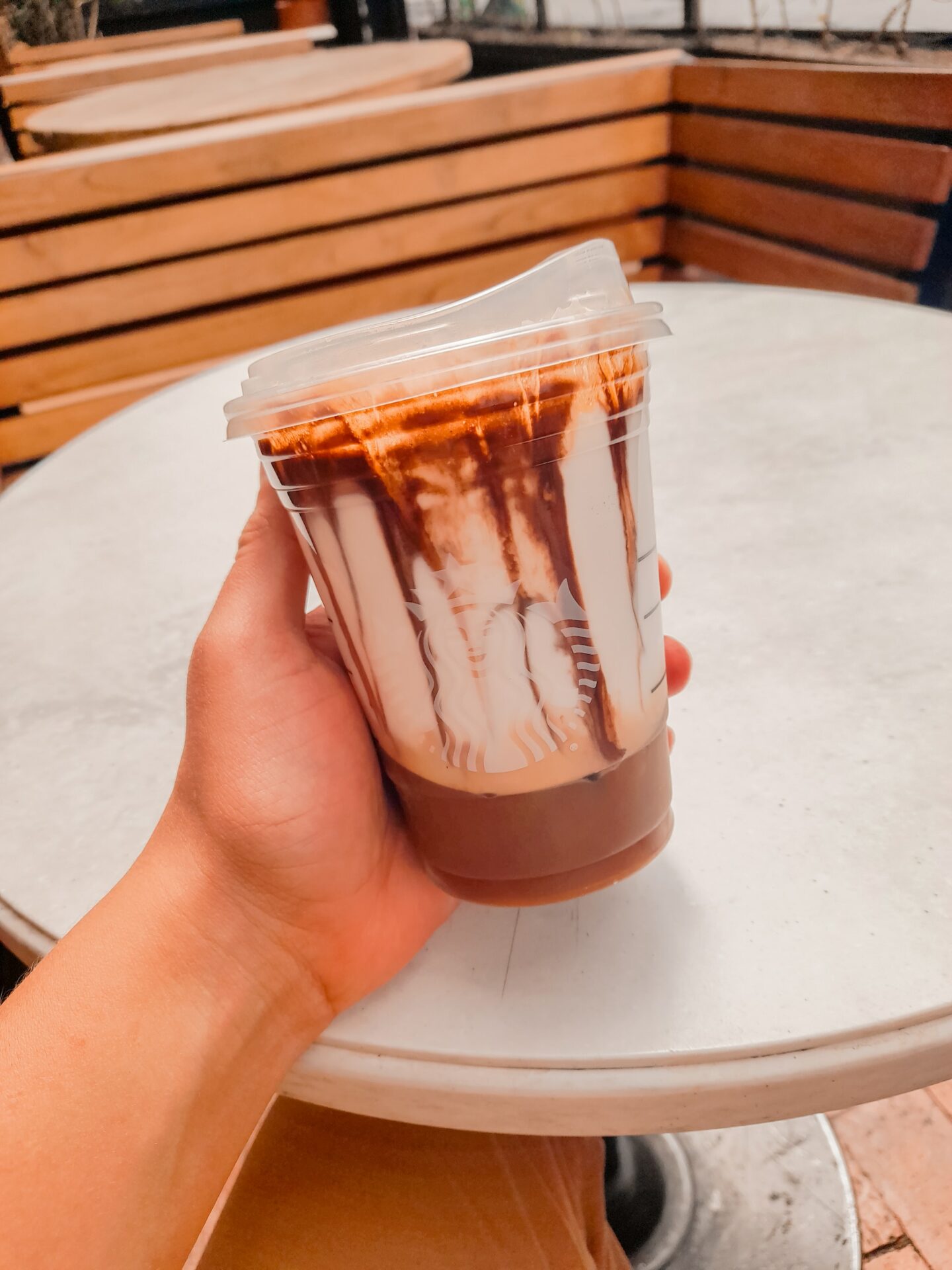 Shaken espressos are somewhat new to the Starbucks menu. While items like the Starbucks Doubleshot on Ice have been around for many years, the shaken espressos are slightly different.
These handcrafted drinks are fantastic for those who truly love the taste of espresso because they are strong. Starbucks baristas make these by adding espresso shots to a cocktail shaker with ice and their respective flavorings. Then, they shake vigorously and finish with a splash of milk.
9. Steamers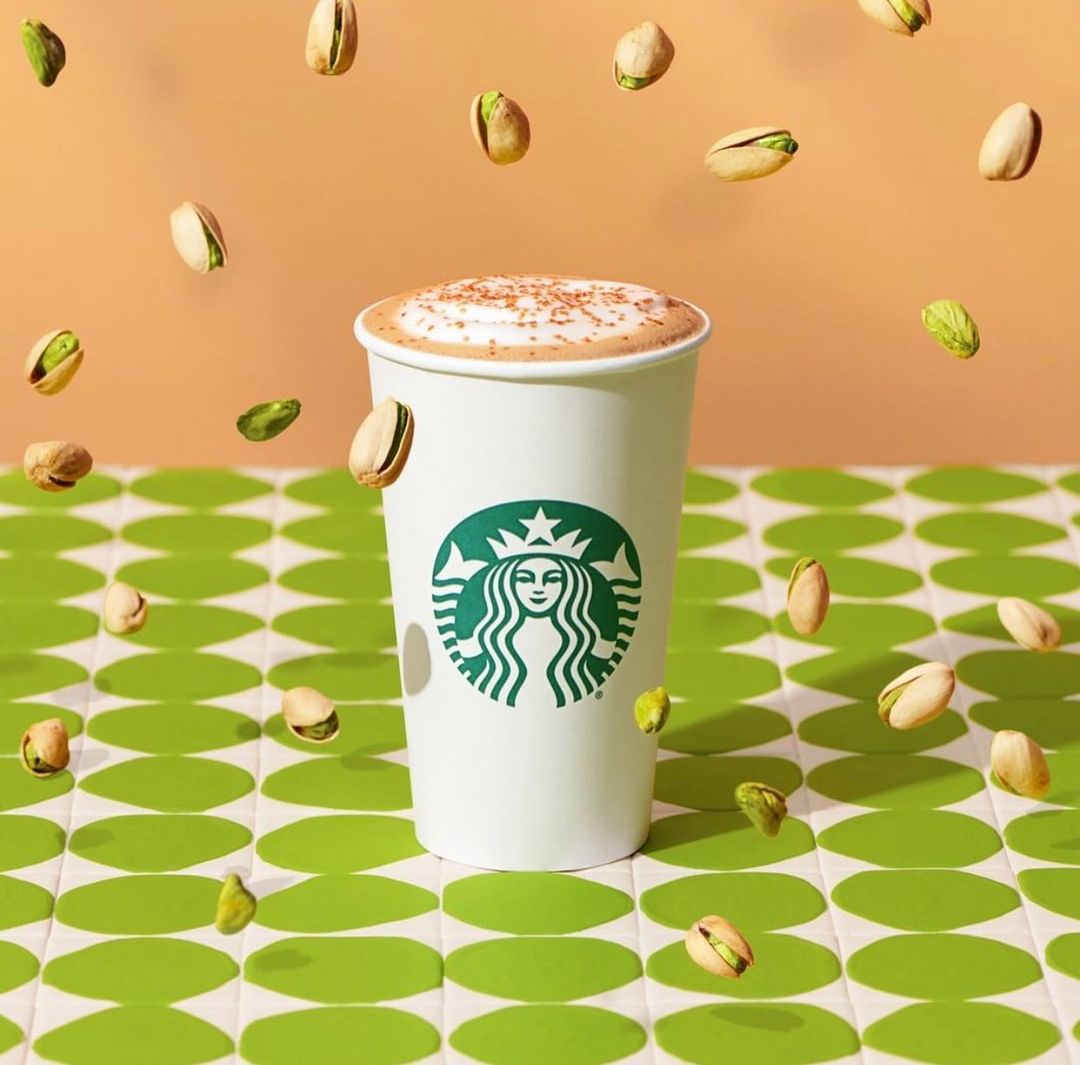 Steamers are essentially the same thing as lattes—without the espresso shots. This means you can order seasonal or special lattes without the additional caffeine.
Steamers contain two-percent milk, flavored syrup, whipped cream, and sometimes an additional topping such as caramel drizzle or sprinkles.
What is Not a Handcrafted Starbucks Drink?
1. Brewed Coffee
Brewed coffee is not considered a handcrafted beverage because it only requires batch brewing and pouring. Generally speaking, customers add cream and sugar themselves if they want it.
2. Pre-Packaged Drinks
Starbucks has various pre-packaged beverages available in their cooler for purchase. Baristas do not make these, so they do not qualify as handcrafted drinks.
Why Does it Matter What Drinks Are Handcrafted?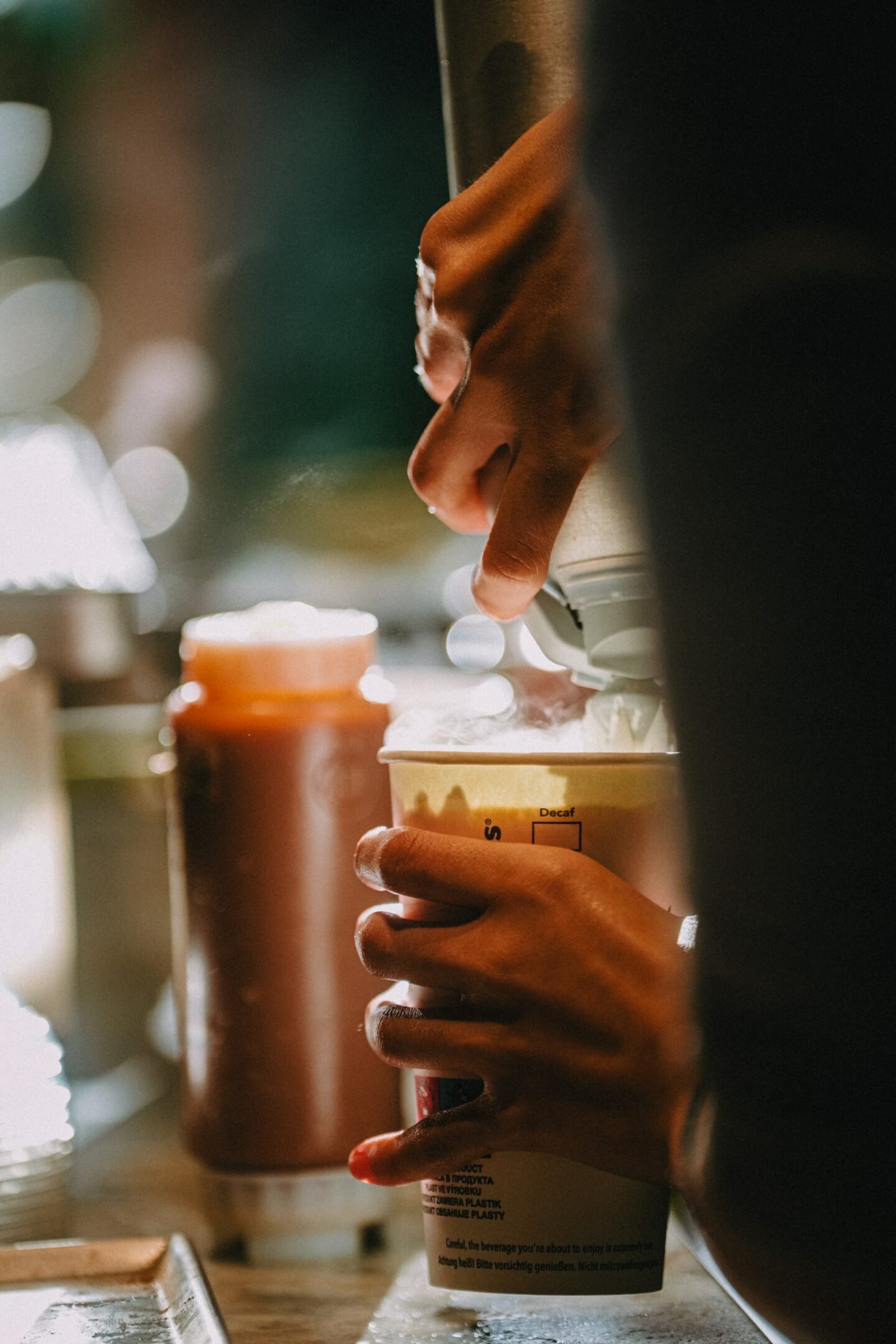 One of the biggest reasons someone may want to know what drinks are handcrafted is the Starbucks rewards program. If you are a Starbucks rewards member, you may receive a notification from the app that states you will receive bonus stars for ordering a handcrafted beverage.
The rewards program offers plenty of perks and rewards depending on how many stars you earn. The most popular reward is a free beverage for redeeming 150 stars.
If you frequent Starbucks, you'll find these rewards incredibly enticing. You can earn them quickly—especially when participating in their bonus star events.
Final Thoughts
Starbucks has plenty of amazing beverages that are both handcrafted and pre-made for purchase. Next time your Starbucks app notifies you about bonus stars for ordering a handcrafted drink, you'll know what drinks will help you qualify!