Bold, robust, and energizing—an Americano is a coffee lover's dream. This smooth coffee is just the thing to help you kick it into high gear, but how is it made?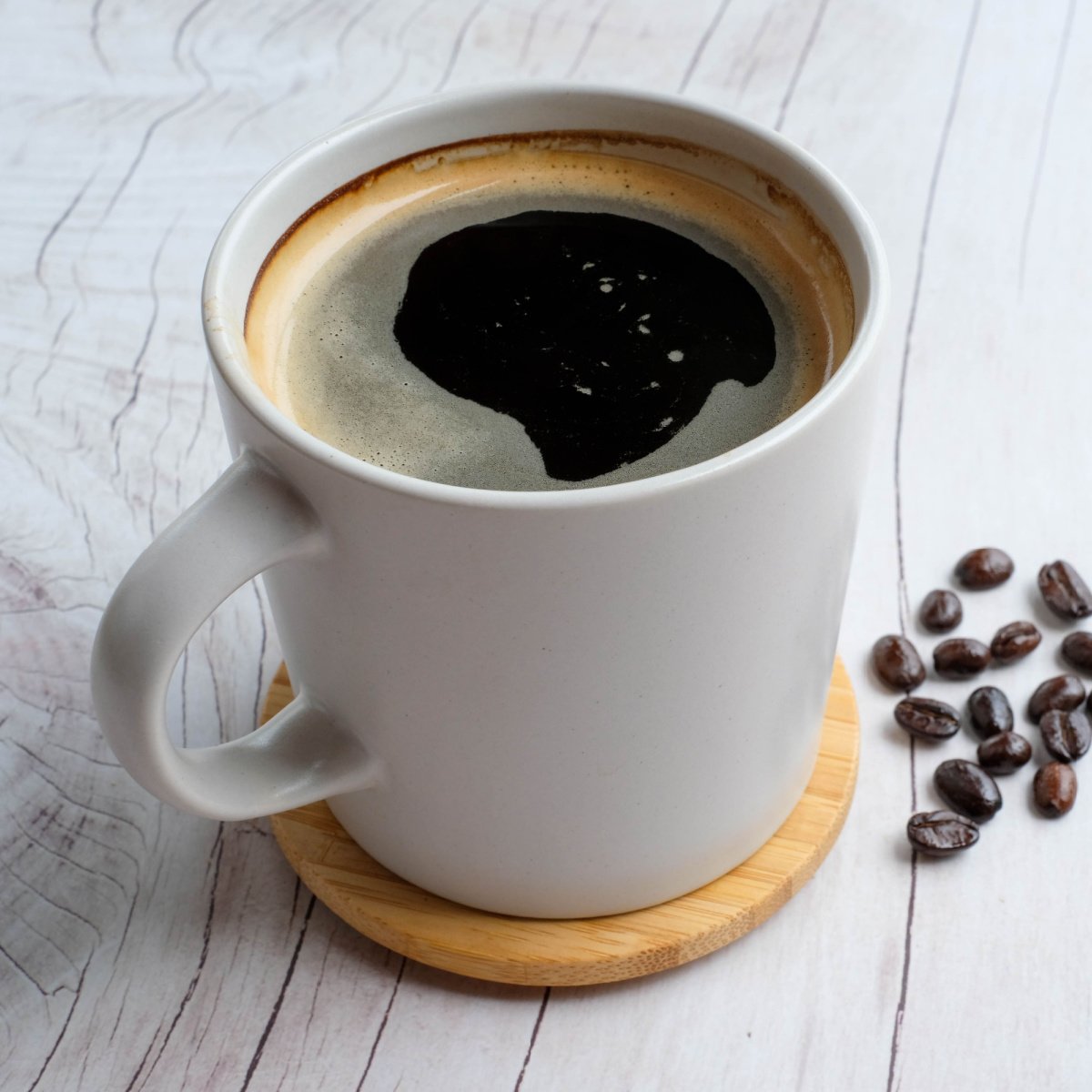 Visit just about any café worldwide, and you will find an Americano on the menu. This strong and smooth coffee drink is beloved by so many.
An Americano is a relatively simple drink made with espresso and water. The usual ratio is 1:2 — one part espresso to two parts water. However, another popular choice is 1:1 for those who want a stronger drink.
Table of Contents
What Is an Americano?
An Americano is made of two ingredients: espresso and water. Americanos can be served either hot or cold and black or with some flavorful add-ins.
Some prepare the drink the traditional way and then pour it over ice. Others pull the shots directly over the ice and let the hot espresso melt the ice cubes.
The roots of this drink are disputed, but it's generally thought it came to fame during World War II. American soldiers stationed in Italy found the local espresso too strong, so they started watering it down. This practice stuck, and the drink became known as Caffè Americano in Italy.
Today the Americano is enjoyed by far more than just soldiers. People worldwide enjoy the smooth, fruity, and nutty flavors of Americanos every day! Americanos are served like drip coffee: black or with a bit of sugar, cream, or non-dairy milk.
The Americano is a café menu classic. It has a bold coffee flavor and plenty of caffeine, yet it remains light and smooth. If you love no-nonsense coffee, this is the coffee drink for you!
Why Choose an Americano?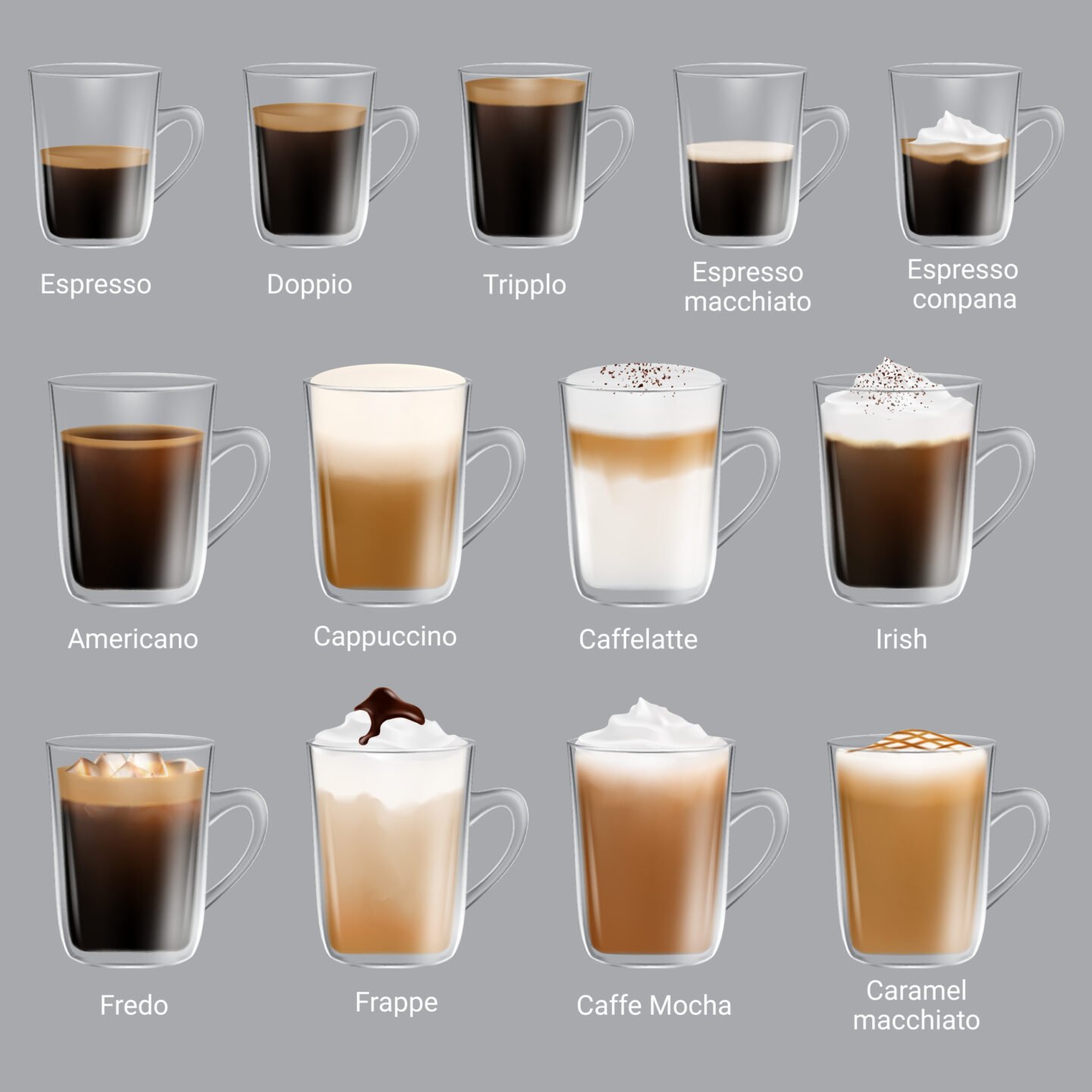 If you want an alternative to drip coffee that has unique flavors, try the Americano. It's so much more than just watered-down espresso, which has a concentrated, smooth, and sweet flavor.
With the Americano, you can enjoy the flavor of espresso in a larger portion. The complex flavors of espresso tend to be more pleasing than drip coffee, and Americanos are a great way to get that flavor.
How Cafes Make an Americano
A perfect Americano begins with perfect espresso shots. A great espresso shot is determined by many factors: the grind size, water quality, pressure, temperature, and timing.
Cafes spend time every day calibrating their machines and testing their shots so that all these factors are perfectly balanced. Combine this work with the perfect blend of coffee beans in their espresso roast, and you have great shots. Baristas must then quickly mix these delicious shots with hot water so the espresso does not turn.
They must do these simple things perfectly, so it can take new baristas a while to nail this drink. Many little factors can affect this simple-seeming drink, from the correct dilution to the perfect shots.
How To Make an Americano at Home
The first step to making an Americano at home is getting the right equipment. You will want filtered water, great coffee beans, and the right coffee brewer to put them together.
Use filtered water for the espresso, but you can get creative with the beans. Use your favorite single-origin coffee or look for an "espresso bean blend." Whatever beans you choose, ensure they are ground extra fine for brewing the espresso.
You don't need a Rancilio or other high-end espresso machine to pull beautiful shots. You can make delicious espresso shots on your stovetop with a nice Moka pot.
If you're looking to buy a Moka pot, we recommend the Bialetti. It's a reliable and affordable way to make espresso for Americanos at home. With the help of this handy machine, all you will need to do is add water and sip your delicious Americano!
If you drink a lot of espressos and want to treat yourself, try the De'Longhi Bar Pump Machine. De'Longhi is a very reliable name in cafe equipment, and this small-model espresso machine has everything you need. This machine can pull two shots simultaneously, so it's suitable for home baristas.
After you've got everything you need, just follow the instructions below!
Recipe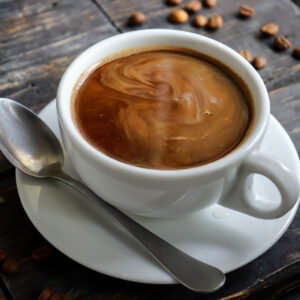 Homemade Americano
You can make Americanos at home with the right equipment and a little experimentation. Since cafes spend so much time developing delicious espresso, so expect a little failure on the road to a great Americano. Stick with it, though, so you can have café-quality Americanos whenever you want!
Ingredients
2

shots

espresso

60

mL

water

must be between 195 and 205 degrees Fahrenheit
Instructions
Pour the shots of espresso directly into the cup.

Slowly pour the water into the same cup so as not to break the layer of crema.
Nutrition
Calories:
5
kcal
Carbohydrates:
1
g
Protein:
0.1
g
Fat:
0.1
g
Saturated Fat:
0.1
g
Polyunsaturated Fat:
0.1
g
Sodium:
11
mg
Potassium:
69
mg
Vitamin C:
0.1
mg
Calcium:
3
mg
Iron:
0.1
mg