Ever wonder what it means to order a drink upside down? Almost any espresso drink at Starbucks can be ordered upside down.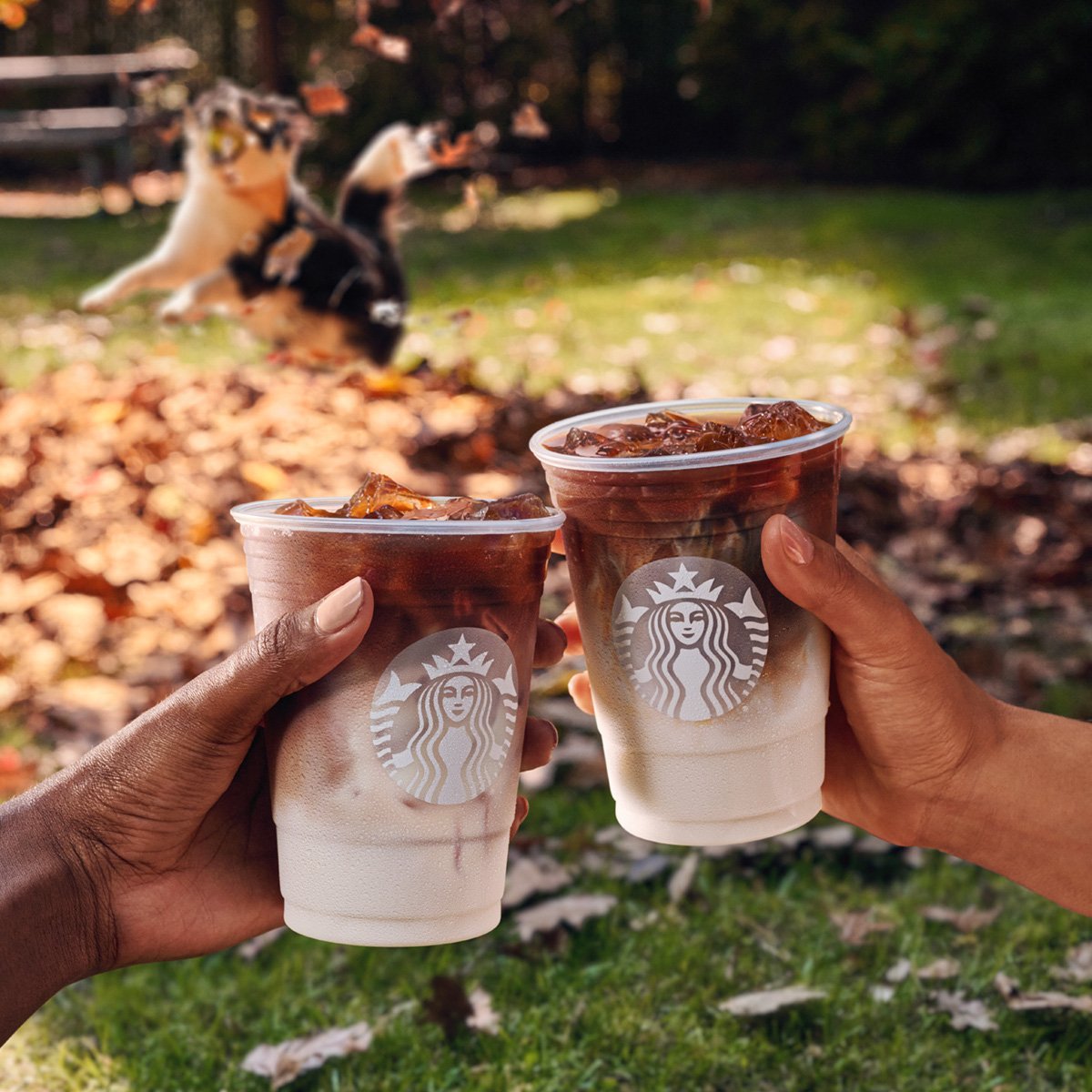 An upside-down drink at Starbucks is made in the reverse order of how it typically comes.
Table of Contents
Why Would Someone Order an Upside Down Drink?
Some customers love to order their drinks upside down for a few reasons. For some beverages, it can completely change the entire experience of enjoying the drink.
The most prevalent example of this is in the Caramel Macchiato. The word macchiato in Italian means "marked with espresso." This means that instead of putting the espresso shots on the bottom, so they mix with the milk, they are carefully poured on top of the milk, so they layer.
What is so great about the Caramel Macchiato is that when you sip it from the cup, you first taste the rich espresso, followed by the sweet vanilla milk on the bottom. However, if you order an Iced Caramel Macchiato and drink it with a straw, the opposite is true.
Some customers prefer to ask for their Iced Caramel Macchiatos upside down because drinking with a straw can taste more pleasant.
What Other Drinks Can You Order Upside Down?
Some other popular drinks to order upside down include traditional espresso drinks such as Espresso Macchiatos and the Under Tow. There are also some lesser-known beverages like the Latte Macchiato, which is basically just an upside-down latte.
While you may picture the Starbucks Caramel Macchiato, the Espresso Macchiato is quite different than what you're probably used to. Espresso Macchiatos are traditional Italian coffees with espresso shots and a couple of ounces of steamed milk.
Under-Tows are a couple of ounces of flavored half-and-half with espresso shots poured gently overtop to create a fun layered effect. These are nice to drink because cold, sweet cream will follow the hot, bitter espresso.
Ordering either of these beverages just changes the experience of the drink.
You can order traditional lattes and cappuccinos upside-down. Again, this will create a layered effect where the espresso sits on the steamed milk. Some avid coffee drinkers will play with how they layer their favorite drinks because it changes the experience and overall flavor of the drink.
Can You Order a Frappuccino Upside Down?
Kind of. While the espresso roast in your frappuccino is typically on the bottom (therefore mixed in), you can order your espresso shots poured over your frappuccino instead. This creates a visually stunning beverage since the dark espresso will run down the cup and melt the ice.
This, however, has a different name. Ordering your frappuccino with the espresso shots on top of the beverage will make it an affogato. This is an Italian word traditionally referring to espresso shots poured over a scoop of gelato.
Where Did Ordering Upside Down Beverages Originate?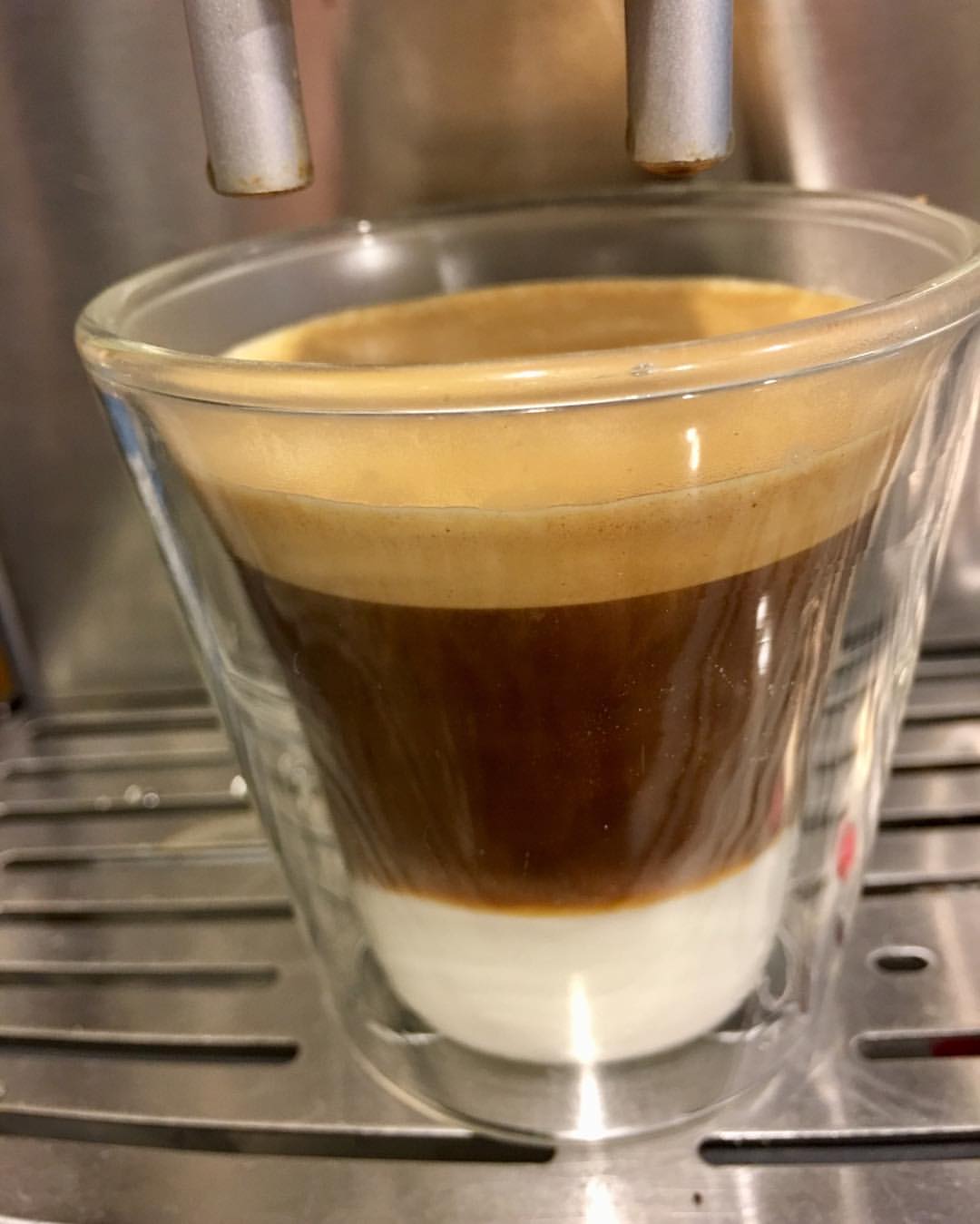 The origin of upside-down beverages is unclear. While the first documented use of the words upside down in reference to coffee was by Starbucks, some coffee gurus trace the origin back to Japanese culture.
The consensus is still up in the air.
Other Things To Note
It is worthwhile to know the general viscosity of the layers of the drink you're playing with. Espresso is less viscous than milk, so if you pour your espresso shots on top of milk, they will float. If you pour them on the bottom, the layers will mix.
This is why you can often refer to an upside-down Caramel Macchiato or Espresso Macchiato as stirred instead.
Can You Make An Upside Down Espresso Shot At Home?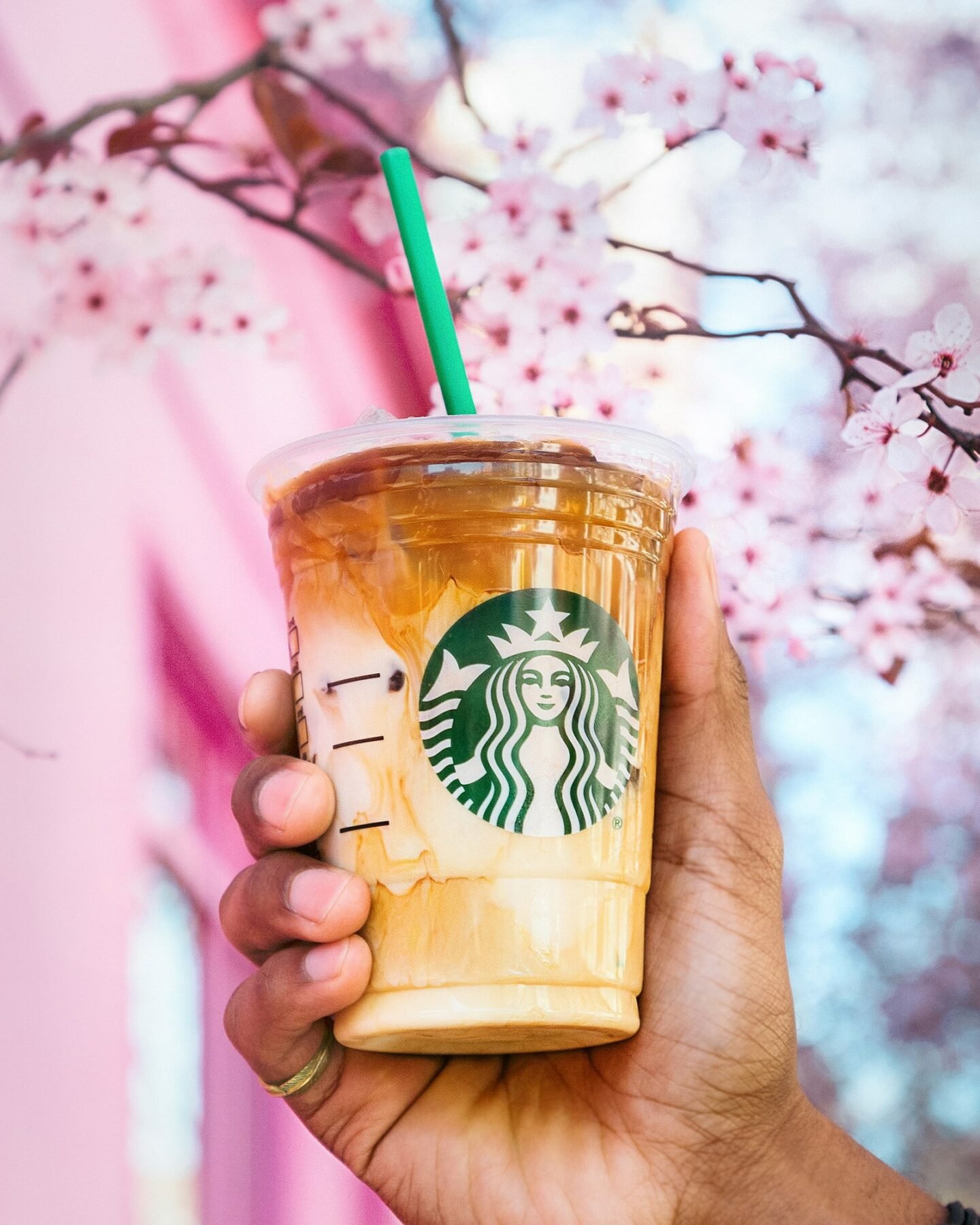 Yes! If you'd like to create upside-down espresso drinks at home, you'll need a few tools.
Whether you're making a hot or iced drink, you'll need some milk and espresso. Start with either steamed or cold milk on the bottom of the cup with whatever flavorings you prefer. If you're making an iced drink, you'll want to add the ice at this point as well.
Next, you'll brew your espresso shots and gently pour them over your milk. It helps to either tilt the glass you're pouring them into so the espresso doesn't splash into the milk and mix, but if your cup is too full you can always pour them gently over an upside-down spoon to help break the fall.