As awkward as it may be to discuss, countless people worldwide deal with constipation at one time or another. The inability to have frequent and regular bowel movements is not only uncomfortable but can have lasting impacts on your overall health.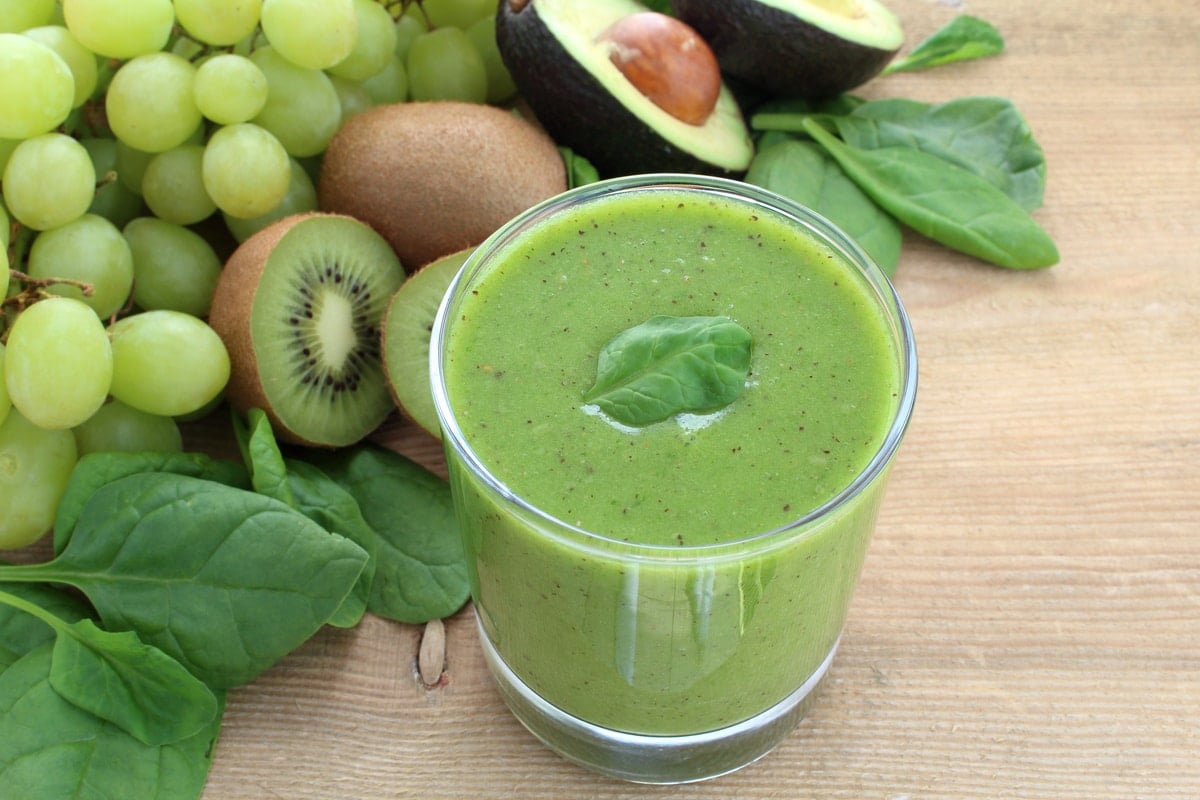 Eating a diet rich in fiber, water, and antioxidants can help eliminate constipation and prevent it in the future. Adding the best smoothies for constipation to your daily diet rich in foods that fight constipation is an excellent way to stay healthy and improve your digestive health.
Table of Contents
How Can I Improve Constipation with Smoothies?
Often, people suffer from constipation because they do not have enough fiber or water throughout the day. Little hydration can cause a person to feel constipated, and limited soluble and insoluble fiber can lead to ongoing constipation. Luckily, by honing in on your smoothie recipe, you'll be able to create a wonderful blend of fruits, nuts, seeds, and vegetables targeted at improving your digestive health and the quality of your digestive enzymes.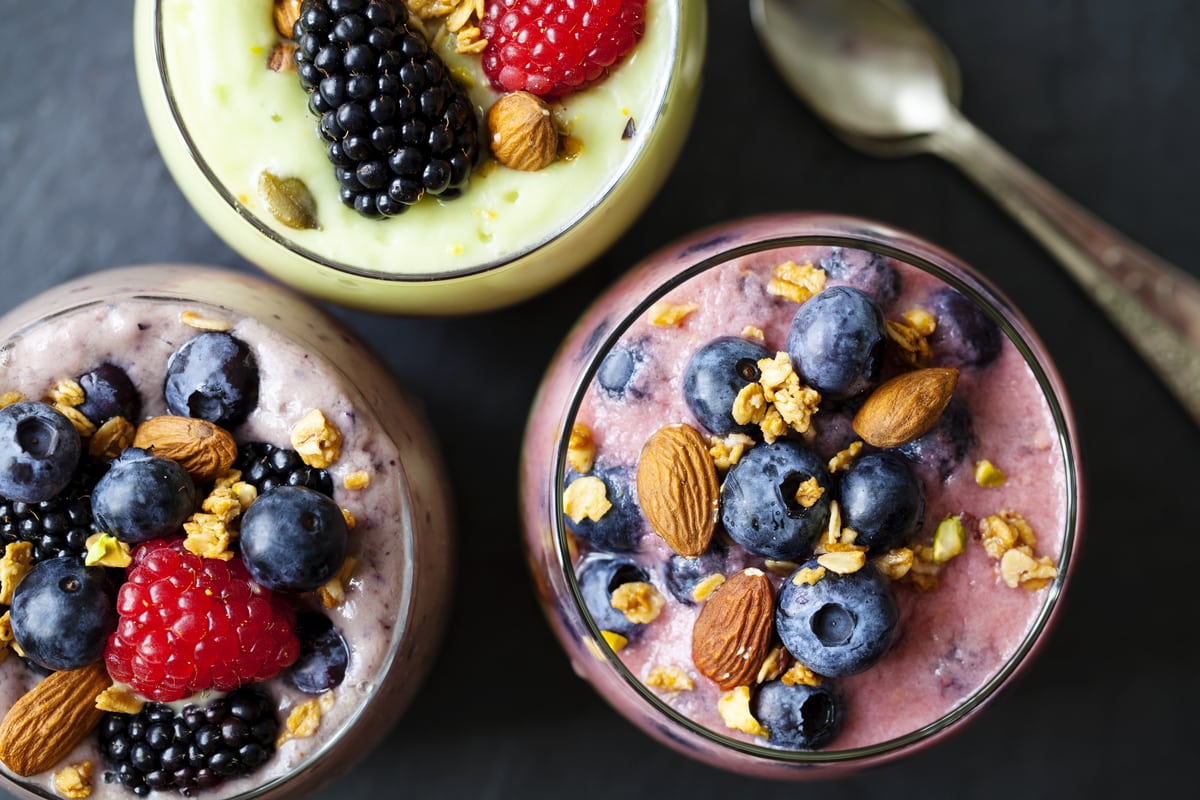 When searching for the best smoothie recipes to help constipation, you'll want to find recipes that are high in fiber, antioxidants, and vitamins. Some of the best fruits and vegetables to include in your smoothie include:
Blueberries - Not only are blueberries packed full of vitamins, but they have loads of antioxidants needed for a healthy digestive tract and immune system.
Raspberries - Delicious and naturally sweet, raspberries can help give you a big boost of vitamin C.
Pears - While pears have plenty of antioxidants, their skins help give your digestive tract much-needed fiber.
Prunes - This fruit is not only high in fiber but also high in sorbitol to help keep things moving through your intestines. Prune juice is an excellent way to find constipation relief.
Watermelon - Rich in vitamin C, watermelon is highly moisture dense which can help to keep you hydrated.
Celery - Great for juice and smoothies, celery is high in fiber which can help keep you regular and cure constipation.
Sweet Potato - Perfect for constipation relief, a sweet potato has plenty of fiber, especially if you include the skin with your smoothie.
Apples - Not only are apples a great option for a low FODMAP diet but there is plenty of dietary fiber included in the apple skins. Apple juice is perfect for constipation relief.
Best Smoothies for Constipation
Mixing together high-value fruits and vegetables can not only help improve your overall health but can help you eliminate constipation. Some of the best smoothies for constipation include: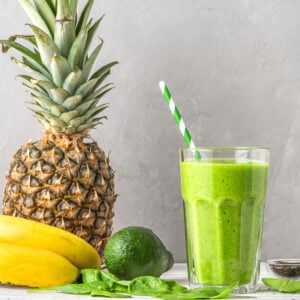 High Fiber Smoothie
Not only does this high fiber smoothie recipe have plenty of fluids to keep you hydrated, but it is high in fiber to help keep your digestion smooth. Plus, the healthy fat from the avocado can give you a boost of energy.
Ingredients
½

cup

water or pineapple juice

½

frozen banana

½

avocado

1

cup

fresh pineapple chunks

1

tbsp

chia seeds
Instructions
Blend the ingredients together for about 35 seconds and drink immediately.
Nutrition
Calories:
476
kcal
Carbohydrates:
79
g
Protein:
6
g
Fat:
19
g
Saturated Fat:
3
g
Polyunsaturated Fat:
5
g
Monounsaturated Fat:
10
g
Trans Fat:
0.02
g
Sodium:
14
mg
Potassium:
1194
mg
Fiber:
16
g
Sugar:
53
g
Vitamin A:
315
IU
Vitamin C:
49
mg
Calcium:
144
mg
Iron:
3
mg
SOURCE: High Fiber Smoothie from confessionsofanover-workedmom.com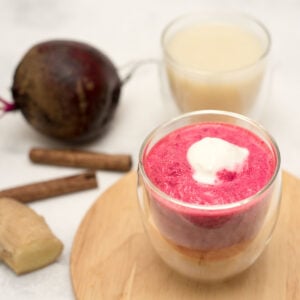 Beet Smoothie
The husk powder in this smoothie will provide fiber, while the beet can add a huge boost of antioxidants. This is one of the best smoothies for constipation and is sweet enough to satisfy even a picky eater.
Ingredients
1

large

beet

1

cup

milk

can substitute almond milk

1

inch

nub of fresh ginger

½

tsp

organic psyllium husk powder

Stevia to taste
Instructions
Blend the ingredients together and drink immediately.
Nutrition
Calories:
274
kcal
Carbohydrates:
41
g
Protein:
13
g
Fat:
8
g
Saturated Fat:
5
g
Polyunsaturated Fat:
0.4
g
Monounsaturated Fat:
2
g
Cholesterol:
29
mg
Sodium:
306
mg
Potassium:
1279
mg
Fiber:
9
g
Sugar:
30
g
Vitamin A:
485
IU
Vitamin C:
14
mg
Calcium:
345
mg
Iron:
2
mg
SOURCE: Beet Smoothie from EatBeautiful.com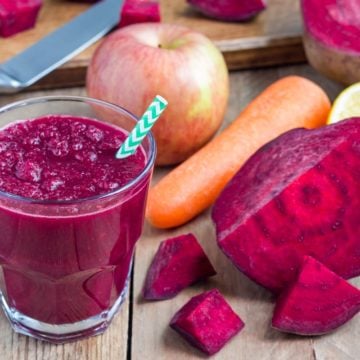 Colon Health Smoothie
The carrots and apples help give this smoothie recipe plenty of fiber, while the beets can add a healthy dose of antioxidants to improve overall health and immunity.
Ingredients
1

medium

carrot

1

medium

beet

1

medium

apple

handful of parsley

1.5

inch

ginger

1

tbsp

flax seed

1

tbsp

hemp or flax oil

¾

cup

water
Instructions
Wash and chop the fruits and vegetables. Add all ingredients and blend until smooth.
Nutrition
Calories:
362
kcal
Carbohydrates:
51
g
Protein:
5
g
Fat:
18
g
Saturated Fat:
1
g
Polyunsaturated Fat:
13
g
Monounsaturated Fat:
3
g
Sodium:
189
mg
Potassium:
1043
mg
Fiber:
13
g
Sugar:
34
g
Vitamin A:
10345
IU
Vitamin C:
21
mg
Calcium:
83
mg
Iron:
2
mg
SOURCE: Colon Health Smoothie from healthytasteoflife.com
What Are Smoothies?
Smoothies are a popular option for people trying to get their daily doses of vitamins and minerals in an easy-to-drink method. Many smoothies consist of a base and a liquid. The base can include fruits, vegetables, herbs, or even nuts and seeds, while the fluid can be water, fruit juice, yogurt, or milk.
The ingredients are blended, making an easy, portable, delicious meal that helps deliver the necessary vitamins and minerals to your body. Smoothies can help improve overall health, increase your immune system, help you lose weight, or help target a specific condition or ailment you may be suffering from.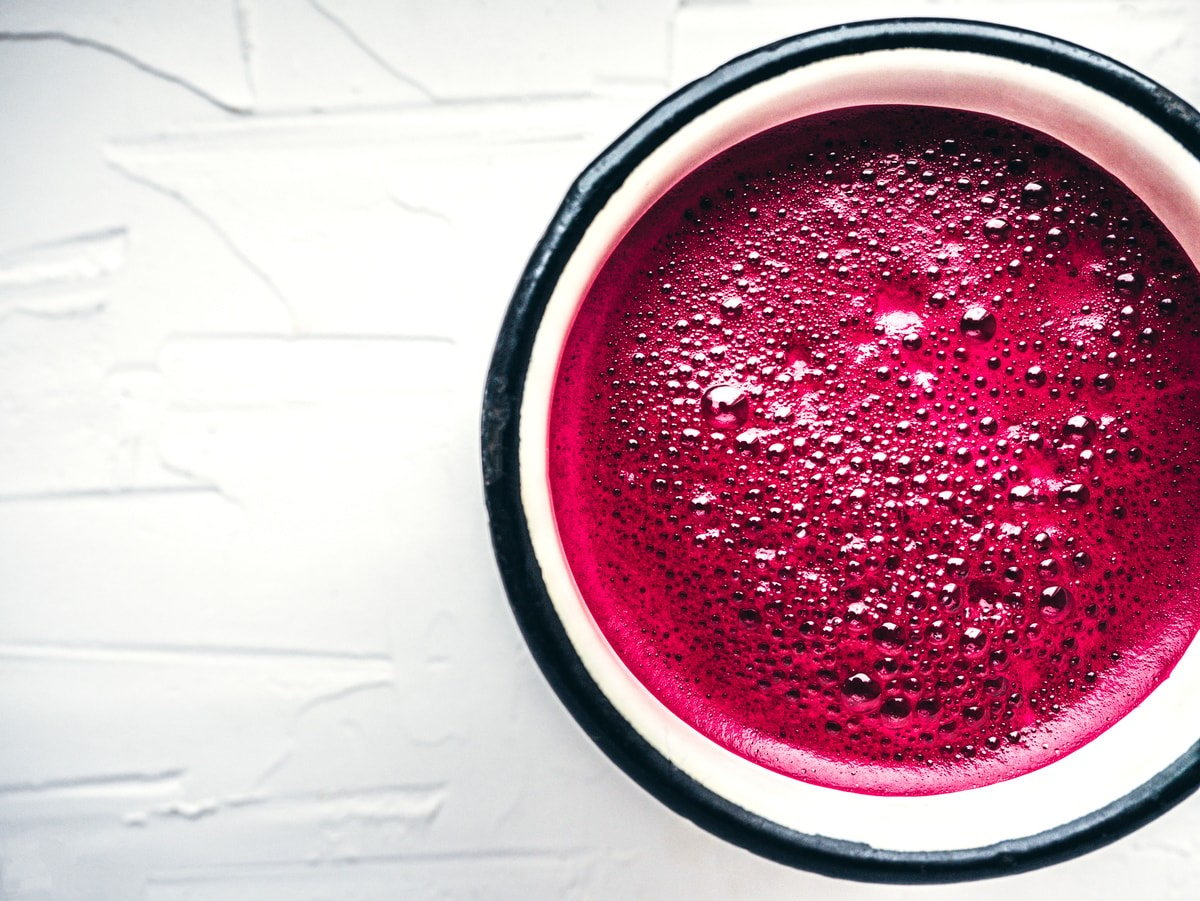 There are three different types of smoothies. Some of the most popular options include:
Protein Smoothies - These are potent drinks that can help give you the much-needed calories in purified protein, fruits, and vegetables. Most protein smoothies will include fruits and veggies combined with yogurt, protein powder, or cottage cheese.
Green Smoothies - A green smoothie is usually a little heavier than other smoothies because it is packed full of leafy green vegetables like spinach, and some fruits to add sweetness. These smoothies will use water, juice, or milk as the liquid.
Fruit Smoothies - Just like the name suggests, a fruit smoothie consists of mostly fruits, some veggies, and the occasional herb for flavoring. Fruit smoothies are usually blended with water, fruit juice, milk, or even ice cream for a special smoothie treat.
Why Are Smoothies Popular?
Many people turn to smoothies because they are delicious, easy to make, and convenient. For those that are short on time and need a portable meal option, smoothies can pack quite a punch. Not only are they able to provide loads of vitamins, minerals, and nutrients in just a single serving, but they can help fill you up and give you much-needed protein if supplemented with protein powder. Smoothies can be made in advance, kept cool, and used when needed making this an excellent time-saver meal option.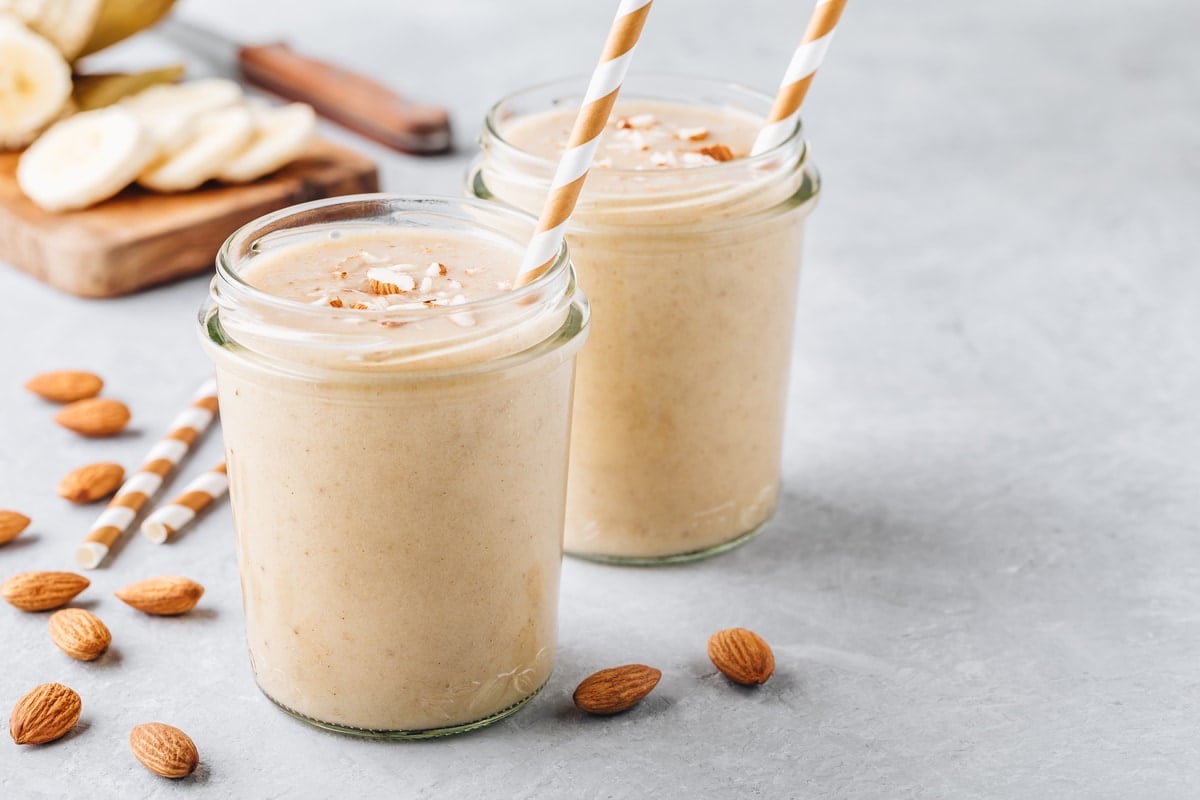 Plus, smoothies are a healthy option for people. They are low-calorie and can help people lose weight by supplementing a regular meal. Or, smoothies can be specially blended to target specific health conditions, making them exceptionally beneficial. They can help improve digestive health, boost your immune system, and give your body a much-needed boost of antioxidants.
How Can Smoothies Help With Constipation?
Smoothies can help with the three biggest reasons why constipation occurs. First, smoothies can provide high doses of fiber to your diet. Smoothies can give you both soluble, and insoluble fiber, both of which are essential for proper health and bowel movement. Soluble fiber helps absorb water to provide you with softer, more flexible stools, while insoluble fiber helps to move waste throughout your bowels. Both soluble and insoluble fiber can be found in vegetables and fruits, which can be combined to make high fiber smoothies.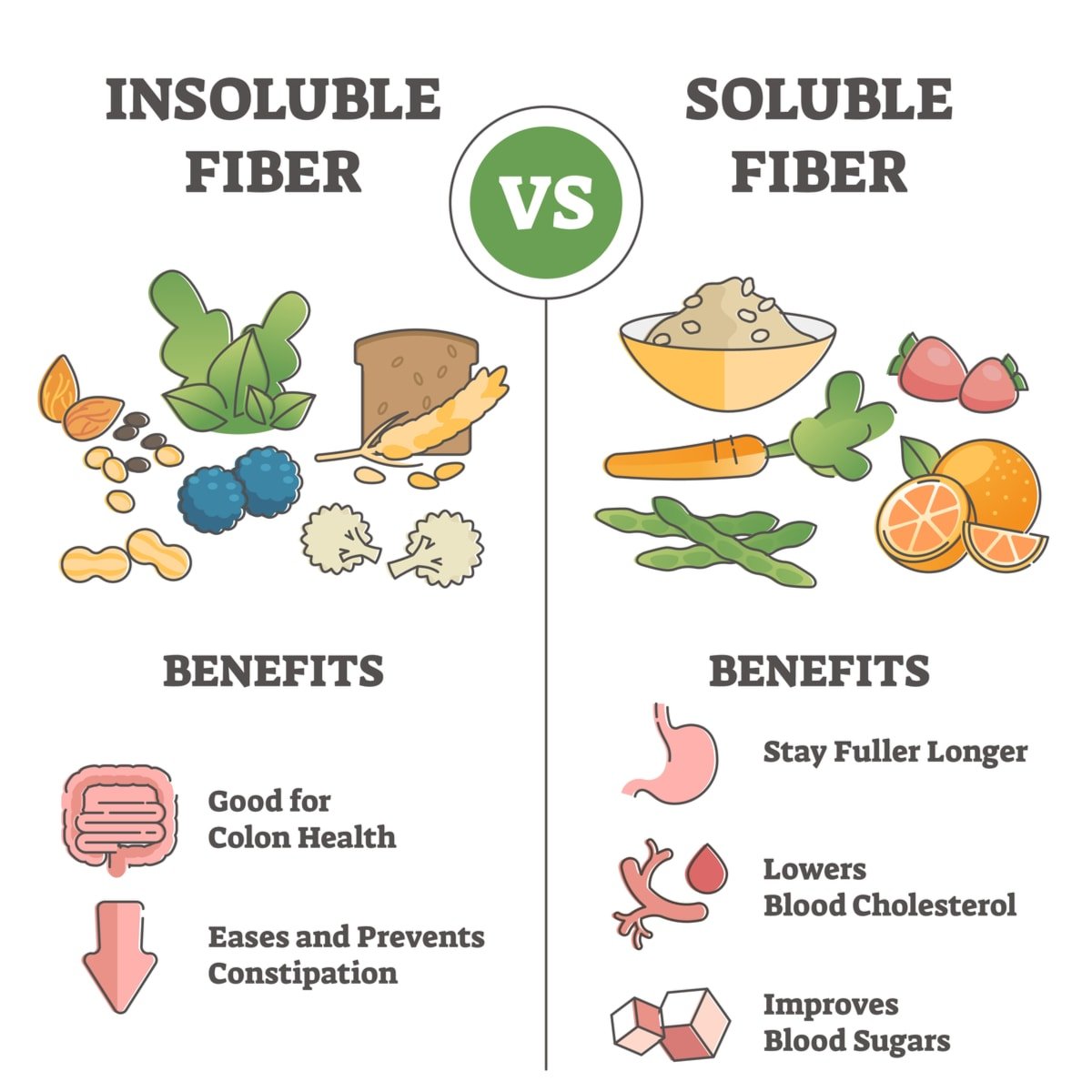 Secondly, many fruits and vegetables that are included in smoothie recipes include sorbitol. This mineral is necessary to help introduce more water to the large intestine. It is a sugar alcohol that naturally occurs in fruits and vegetables that helps move stools through your digestive tract. The more fruits and vegetables you include in your smoothie, the more sorbitol intake you'll have.
Lastly, most smoothie recipes include a high amount of liquid, like water, that can help to keep constipation at bay. Being fully hydrated with plenty of liquid can help keep stools soft and allow you to have regular bowel movements and relieve constipation. Adding just one smoothie to your daily diet is a great way to eliminate and prevent constipation.
Are Smoothies Different Than Juicing?
Smoothies are incredibly similar to juicing because a smoothie is a highly concentrated dose of vitamins, minerals, and nutrients derived from healthy foods like vegetables and fruits. Making a smoothie is similar to making a juice. You'll want to puree your ingredients into a smooth, drinkable meal. However, many smoothies include additives that juicing does not. Most often, smoothies will have milk, yogurt, or protein powder to help make a thicker, smoother, more calorie-rich drink.
There is nothing to say that smoothies are better or worse than juice, simply different. While some people may turn to juice to lose weight, others may turn to smoothies to provide a quick and easy meal that you can eat on the go. Smoothies, like fruit, can be healthy and packed full of your daily dose of vitamins and minerals and can be custom-created to target a specific health condition or help to improve overall health.
What Are The Advantages of Smoothies?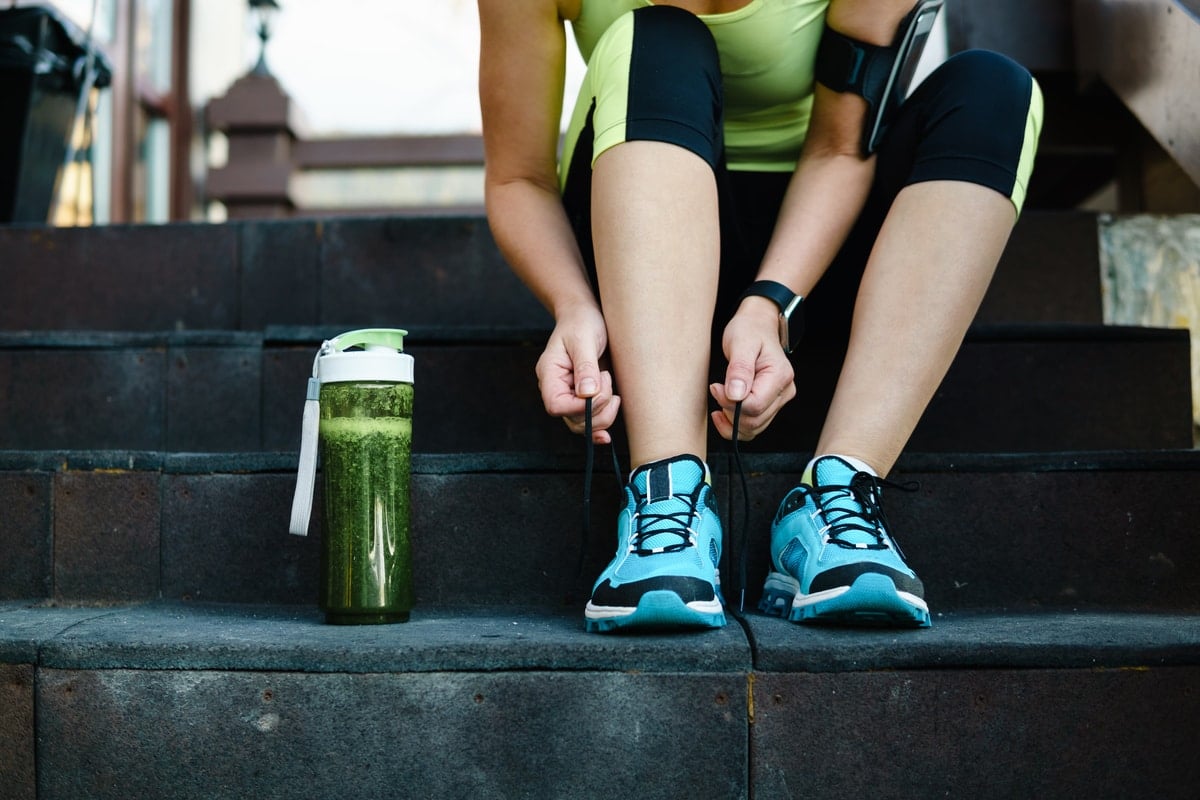 Smoothies are a great meal supplement that have several advantages. First, they are easy to make and usually only include simple, raw ingredients. Smoothies can be made in advance and left to chill so that you can plan your meals for upcoming days. Plus, smoothies are convenient and easy to drink on the go. They're a great way to streamline your day and ensure that you get every meal and don't skip meals in between.
More than a convenience factor, smoothies are incredibly healthy for you. Most smoothie recipes contain a high dose of vitamins, minerals, and nutrients needed to maintain a healthy lifestyle. Fruits and vegetables are high in vitamins and minerals, and drinking them raw and blended into a smoothie gives you a high dose of nutrients exceptionally quickly. Plus, natural fiber, compared to a fiber supplement, can be quickly absorbed by the body. The body can rapidly absorb these nutrients leading to more energy, increased immunity, help with a colon cleanse, and overall improved health.
What Are the Side Effects of Smoothies?
In most cases, smoothies are mainly beneficial and can help you with troublesome health conditions like constipation. There is some danger to eating smoothies, though. Because of their dense ingredients and heavy reliance on yogurts and milk, you can run the risk of getting too much sugar from a smoothie. Further, supplementing too many meals with only smoothies can make you feel weak, tired, or exhausted. Ongoing smoothie-only diets can lead to muscle loss and bone density loss which can be troublesome. Adding healthy fats to your smoothies, like coconut oil or nut butter, can help give you natural energy, eliminating possible fatigue. It is important to remember that a smoothie should be a meal replacement and never a long-term diet solution.
What Type of Blender Should I Look For?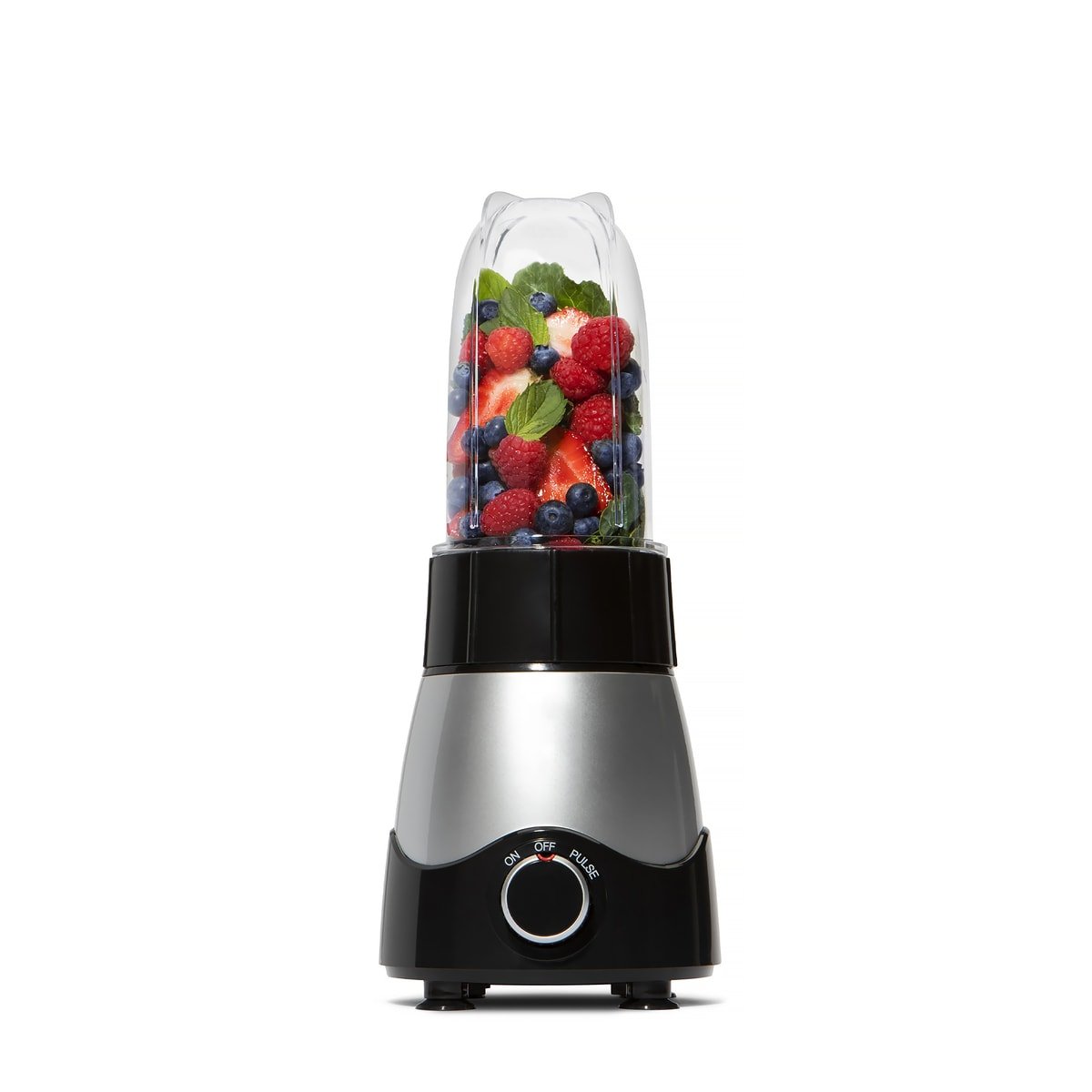 Choosing a blender for your smoothie is easy if you know what to look for. You'll want to find a blender that has plenty of power and will be able to crush ice. This feature can help breakthrough possible ice cubes and thick nuts and seeds. Finding a small, compact blender that blends directly into your smoothie travel cup is an ideal way to streamline your day and save valuable time. Try to find a blender with an easy clean-up procedure. If cleaning your blender only takes one or two steps, you'll be more likely to continue to use your blender to make some of the best smoothies for constipation.
What Is Constipation?
Constipation is a problem with the digestive tract that can impact just about anyone. Scientifically speaking, a person is constipated if they have fewer than three bowel movements in a week. It can be painful or difficult to have a bowel movement. While most people will experience constipation at various times in their life, other people will suffer from chronic constipation.
Some common signs and symptoms of constipation include:
Having fewer than three bowel movements in a week
Experiencing hard or lumpy stools
Feeling like you can't completely empty your rectum with a bowel movement
Bloating
Painful stomach, cramping, or aches leading to digestive discomfort
Straining to have a bowel movement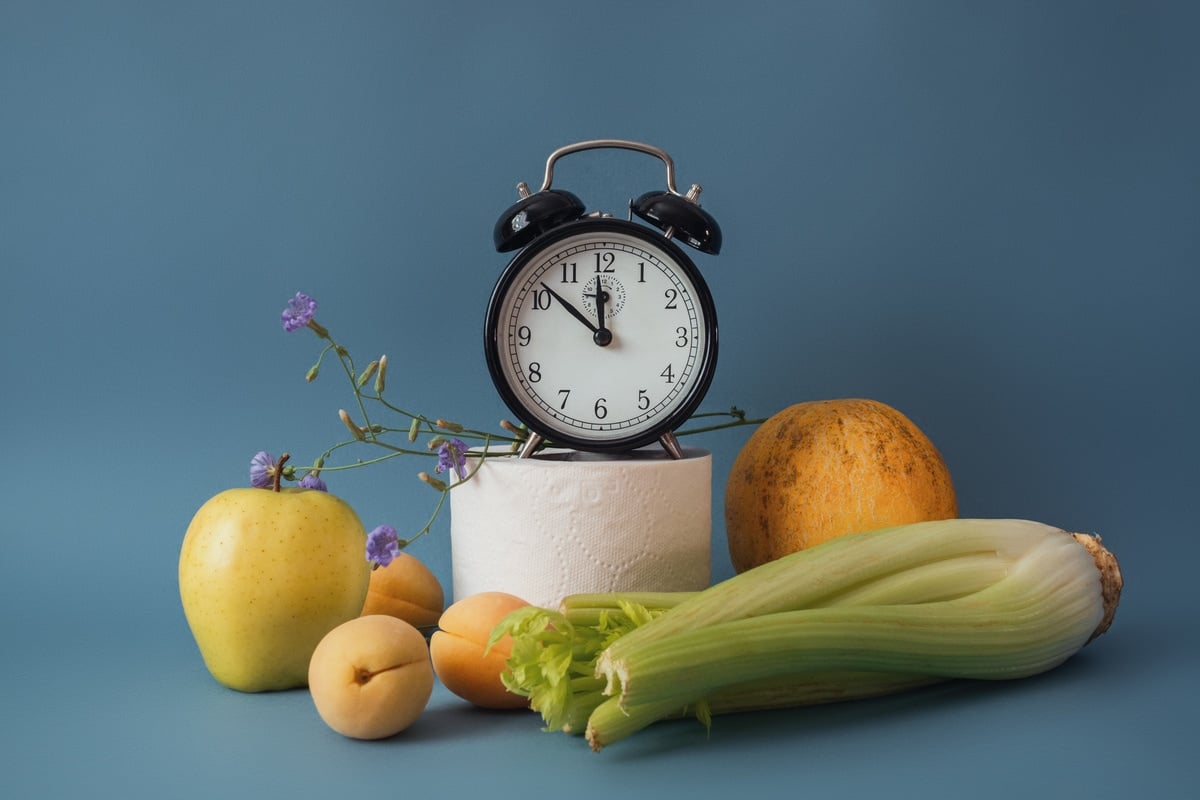 There can be many causes of constipation, but a poor diet is frequently to blame. Failure to eat enough fiber in your diet is the leading cause of frequent constipation. Further, if you continually remain dehydrated, you can quickly become constipated. Of course, certain medications can cause constipation, as well as chronic diseases and conditions. If you have repeated issues with constipation, or if your constipation is not resolving itself, even with over-the-counter medications, you may want to see your doctor.
Certain people may be more predisposed to develop constipation. Older adults are more prone to this condition, particularly older women. Those who get very little physical activity are more likely to become constipated and those with mental health disorders or who suffer from depression. Constipation can be made worse with medications designed to lower blood pressure.
Of course, there are ways to prevent constipation. Eating a clean and healthy diet with plenty of antioxidants and fiber is the best way to ensure you have smooth and frequent bowel movements. People who suffer from chronic constipation may find some value in switching to a low-FODMAP diet. Be sure to drink plenty of water throughout the day and stay hydrated. Adding certain juices and smoothies rich in fiber and antioxidants is a great way to keep your digestive tract healthy and prevent constipation.
---
Resources:
https://www.healthline.com/nutrition/are-smoothies-good-for-you
https://www.medicalnewstoday.com/articles/324585#_noHeaderPrefixedContent
https://www.webmd.com/diet/smoothies-good-for-you#1