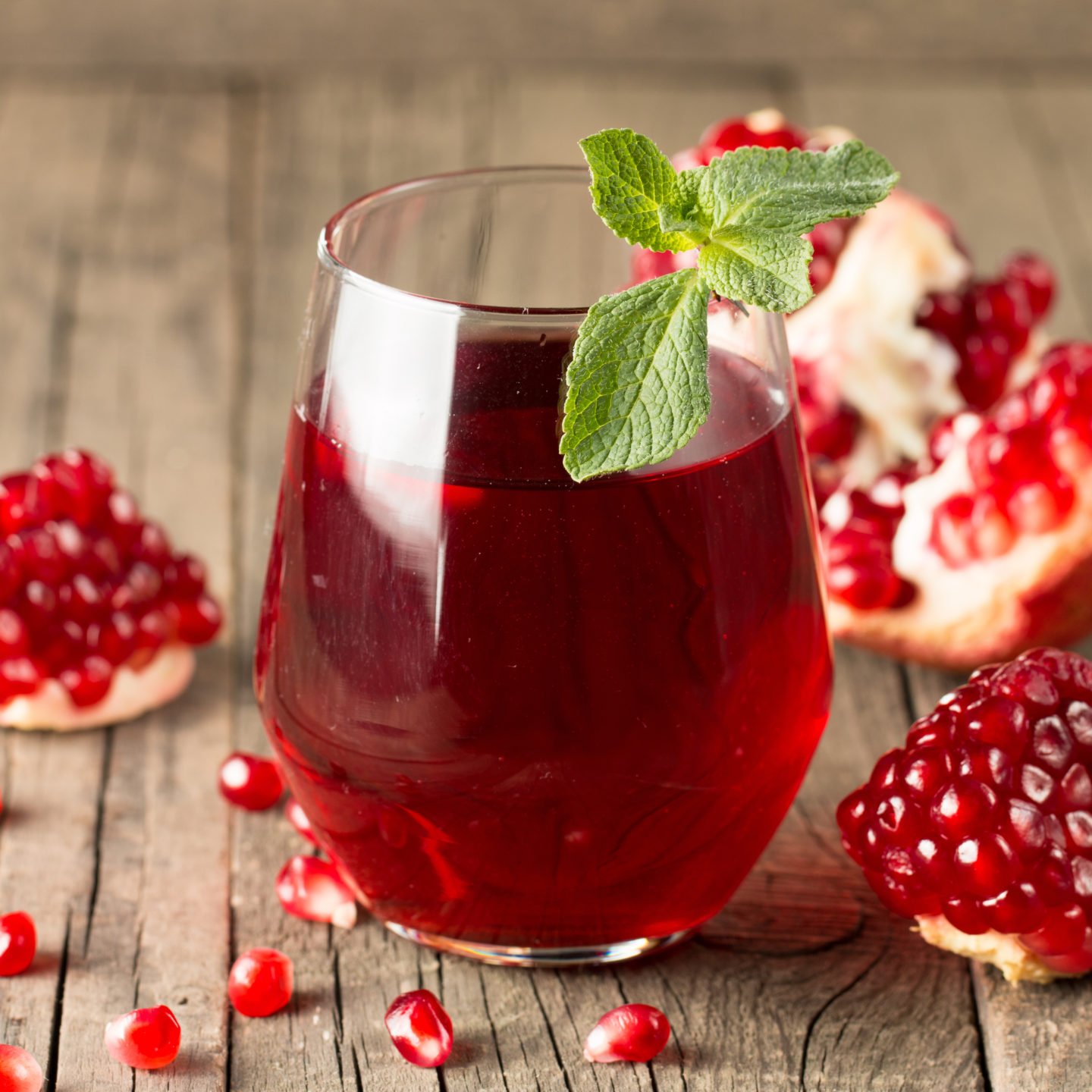 Constipation is not just uncomfortable—it can also create abdominal issues and cause hypertension among elderlies. Laxatives can provide a temporary solution, but they can also cause side effects that may not be convenient for most people.
Pomegranates are fruits that need to be considered when combating constipation. This sweet, tarty fruit has high fiber content and other nutrients that help regulate bowel function.
Moreover, pomegranate juice is also one of the top natural remedies for constipation. It contains everything that the seeds have and has a high water content, which can help relieve constipation and aid in digestion. Below you'll learn whether pomegranate juice can make you poop as well as other health benefits that it gives.
Table of Contents
What is Constipation?
Constipation occurs when there has been no bowel movement for at least three days, and the stools seem stiff. Some experts define constipation as having hard stool, difficulty passing stool, or incomplete bowel movement 25% of the time.
Everyone experiences constipation from time to time. Some, for instance, experience it after eating certain meals or simply because they do not drink enough water.
However, constipation can sometimes be a cause to worry. It is a symptom, not a disease. The underlying cause might be benign or harmless, but severe constipation may need medical treatment.
This sickness might be a one-time problem that is quickly addressed, or it could be permanent. One should never take severe constipation lightly since it can have serious health effects.
Signs and Symptoms of Chronic Constipation
Passing fewer than three stools a week
Having lumpy or hard stools
Straining to have bowel movements
Feeling as though there's a blockage in your rectum that prevents bowel movements
Feeling as though you can't completely empty the stool from your rectum
Needing help to empty your rectum, such as by using your hands to press on your abdomen and using a finger to remove stool from your rectum
Moreover, when left untreated or unmanaged, constipation can lead to complications. Below is a list of the complications that might arise from chronic constipation.
Complications of Chronic Constipation
Swollen veins in your anus (hemorrhoids) — Straining to have a bowel movement may cause swelling in the veins in and around your anus.
Torn skin in your anus (anal fissure) — A large or hard stool can cause tiny tears in the anus.
Stool that you can't expel (fecal impaction) — Chronic constipation may cause an accumulation of hardened stool that gets stuck in your intestines.
Intestine that protrudes from the anus (rectal prolapse) — Straining to have a bowel movement can cause a small amount of the rectum to stretch and protrude from the anus.
How Does Pomegranate Juice Make You Poop?
Pomegranate is a sanguine-colored fruit that is somewhat bigger than an apple and has extremely prominent flowering lips. Each seed is covered with arils, and the juicy outer layer contains most of the pomegranate nutritional content. This fruit is always accessible regardless of the season.
A rich source of antioxidants, pomegranates prevent cancer, Alzheimer's disease, ulcerative colitis, and irritable bowel syndrome. It is also proven to improve heart health, digestion, memory, and even lower blood pressure. Aside from antioxidants, pomegranates are also rich in vitamin K, C, and E, making them medical food. But since we're talking about its digestive health benefits, here's what you need to know.
Rich in Dietary Fiber
A cup of pomegranate contains 7 grams of dietary fiber, which equals 25% of the daily dietary fiber intake requirement.
Fiber, a non-digestible carbohydrate, is essential for gut health. However, unlike other carbs, it does not degrade into sugar molecules and instead passes through the body undigested. Fiber regulates the body's glucose usage, assisting with hunger and blood sugar regulation.
Dietary fibers are divided into two types: insoluble fibers and soluble fibers.
Insoluble Fiber
As it passes through your digestive tract, insoluble fiber absorbs water. As a result, your stools get larger and heavier. The increased weight facilitates its travel through the intestines, while its larger size stimulates muscles that push stools through the colon.
As a result, you have more regular bowel movements and are less prone to constipation. Insoluble dietary fiber also helps to avoid some gastrointestinal disorders, such as diverticulitis, a condition in which pouches form in the intestines due to inflammation.
Soluble Fiber
In your stomach, soluble fiber forms a gel-like structure, delaying the rate at which digested food escapes. This makes you feel fuller, which may help you lose weight since you eat less. It also reduces glucose absorption, preventing major blood sugar spikes after eating.
Soluble dietary fiber aids in cholesterol reduction by carrying cholesterol out of the body. Some soluble fibers, such as pectin found in red grapes, ferment in the large intestine, encouraging the growth of helpful microorganisms.
While pomegranate fruit juice contains less fiber than the pomegranate fruit aril, you can make your own juice to extract the most fiber, which is mostly found in the seeds.
Sorbitol in Pomegranate Juice
Our bodies need sugar for their daily functions. While some sugars are unhealthy, some, such as sorbitol, provide health benefits to our digestive system. Pomegranates are a great source of sorbitol, which makes pomegranates a natural laxative.
Sorbitol is a polyol (sugar alcohol) found in fruits (prune juice, pear juice, and apple juice) and plants. It is synthesized from glucose and used as a sugar replacement in many dishes.
When ingested in large quantities, sorbitol acts as a diuretic and has a laxative impact. As a result, it is frequently used as a laxative or irritant. It works by attracting or drawing water to the stomach and softening tough feces to facilitate passage.
Water in Pomegranate Juice
Although we often hear it, water does play a vital role in our overall health. Your tissues take the water in your gut when dehydrated, leaving your stool dry and difficult to pass. Therefore, drinking 6 to 8 glasses of water every day is necessary.
You can also add pomegranate juice to your daily dose of hydration as it has high water content, making hydration tasty and healthy.
Pomegranate Juice vs Pomegranate Seeds
Various studies have indicated that seeds comprise 50% of the fiber contained in pomegranates. Pomegranate seeds contain magnesium, vitamin E, and various minerals and micronutrients.
Pomegranate aril fiber content is what makes them useful for constipation. The seeds are safe to eat and will not hurt your health, but you should chew the seeds thoroughly if you have severe constipation.
The seeds are a better source when talking about constipation and fiber content. However, pomegranate juice also helps keep you hydrated and contains other contents such as sorbitol, vitamin C, magnesium, potassium, and other minerals.
Does pomegranate juice make you poop red stool?
Any food containing natural or artificial coloring components might cause changes in your stool color. It's merely the color of your meal—not blood. Pomegranates may also turn your feces crimson, but it is natural and not a cause for concern.
However, you should consult your doctor if you have crimson stools frequently, even if you haven't eaten pomegranates or any other red-colored food.
Making Pomegranate Juice At Home
Making pomegranate juice at home ensures better quality and freshness than those you can buy in stores. Here's a step-by-step guide on making homemade pomegranate juice from scratch.
Wash and pat the pomegranate dry. To remove the crown, cut it from the flower-shaped portion on top. Make shallow slashes through the outer skin from top to bottom on two sides. Tear the fruit in half and remove all the seeds.
Pour 1 cup of pomegranate seeds in a blender jar, followed by ½ cup of water.
In the blender, pulse it a few times until the outer shell of seeds breaks and releases the liquid. Make sure that the seeds don't get crushed, or else the juice will become bitter.
Place a big bowl over a metal strainer to filter the juice, then pour the juice into the strainer. If you don't have a metal strainer, you can use a nut milk bag or a clean muslin cloth.
To extract as much juice as possible, press the pulp with the back of a spoon.
Remove the leftover pulp and seeds.
Pour the juice into a glass and serve immediately.
Other Juices That Cause You to Poop
Prune Juice
Prunes are also heavy in fiber and sorbitol, which means prune juice can help relieve constipation. However, note that too much prune juice causes diarrhea.
Pineapple Juice
Bromelain is a kind of enzyme found in pineapple juice. It is intended to relieve constipation by speeding up stomach emptying.
Apple Juice
Sorbitol is also found in apples. Sugars like sorbitol are poorly absorbed, thus forcing water into the digestive tract and helping with bowel movement.
Lemon Juice
Lemon juice is high in vitamin C, which assists in water absorption in the digestive tract.
Cucumber Juice
Cucumbers are high in water, which helps to relieve constipation caused by dehydration. Cucumber seeds are also used as laxatives.
Grapefruit Juice
Grapefruits, like oranges, are high in dietary fiber and water, which aids digestion.
Orange Juice
Oranges contain high amounts of fiber and Vitamin C, both with essential health benefits for the digestive and immune systems.
In A Nutshell: Does Pomegranate Juice Make You Poop?
Pomegranate seeds' fiber content is what makes them useful for constipation. The seeds are safe to eat and will not hurt your health, but make sure you chew the seeds thoroughly if you have severe constipation.
Although it contains only a small amount of fiber, drinking pomegranate juice also aids digestion as it hydrates the gut, softens the stool, and facilitates easy bowel movement and defecation. It also contains sorbitol, a natural laxative, and vitamin C, which also helps the digestion process of the gut.