While juicing has also been discussed as a fad versus fab, there is no denying the benefits that come from increasing the amount of fruits and vegetables in one's diet.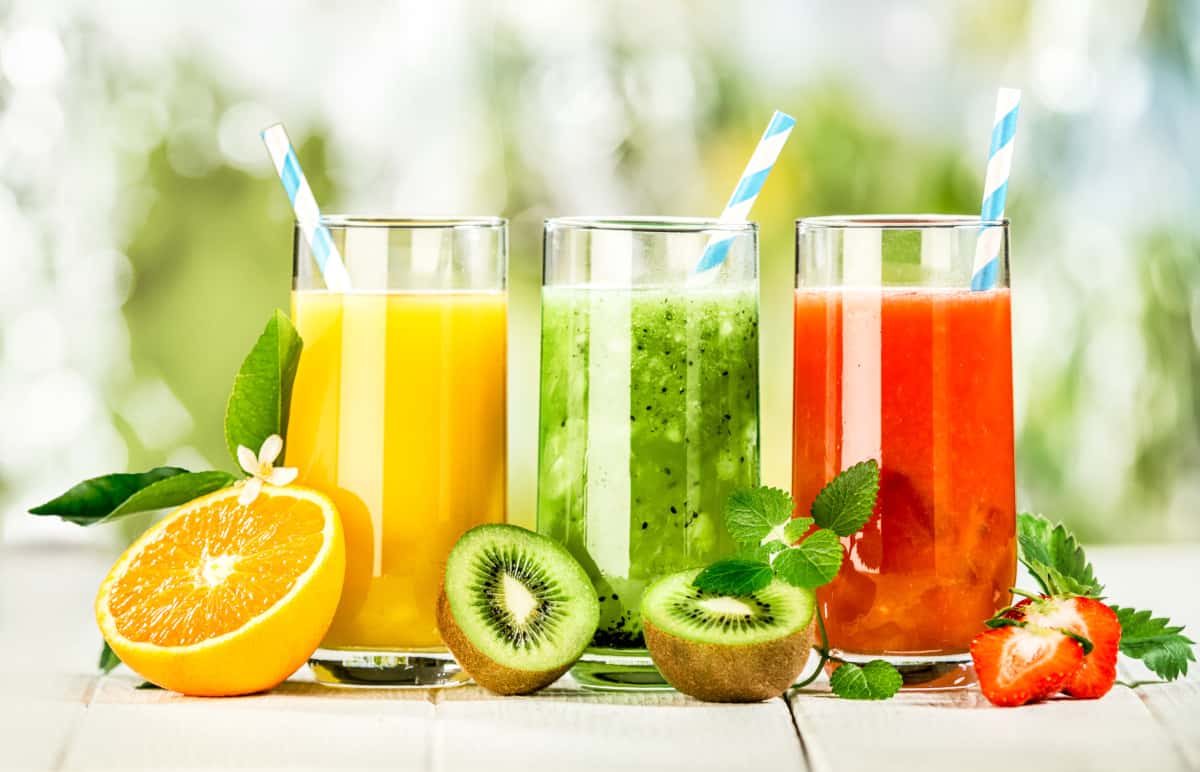 A diet that contains multiple cups of fruits and vegetables each day (regardless if they are liquid or solid) prepares us to better fight off illness and provides more energy to complete the body's natural processes. Fresh juice made from fruits and vegetables has been used for generations to help cure numerous ailments. A short (24 hours of less) juicing cleanse can help boost immunity and prepare the digestive system to work more efficiently moving forward.
Table of Contents
Disclaimer: If anyone has been debating whether to try out an immunity boost juice recipe, they should know it is perfectly safe to incorporate one or two cups of freshly squeezed juice each day. It is, however, important for everyone to know that juicing is not intended to replace solid foods altogether for long periods of time. Always consult your medical professional if you have any questions about making changes to your diet.
Benefits Of Juicing
Juicing is the simple act of taking fresh fruits and vegetables and quite literally squeezing all of their health benefits out of them in a juicer. This process does remove some of the fiber that is provided by fruits and vegetables, which is why it is important to incorporate juicing recipes with solid foods. Otherwise, an individual who only juices for every meal will receive just micro-nutrients. They would be unable to gain access to the right amount of protein and healthy fats needed to remain healthy.
When completed correctly, a juicing cleanse can have numerous benefits. These include:
Provides additional boost of vitamins and nutrients
Easier digestion of minerals and antioxidants
Improve daily water intake
Natural sugars turn into natural acids in the digestive system
The first benefit is the most obvious. Most individuals do not regularly eat enough fruit or vegetables each day. With a cup of fresh juice one a day or by completing a small juicing cleanse, a person can greatly increase the amount of essential vitamins, nutrients, minerals, and antioxidants they need for a healthy body and strong immune system.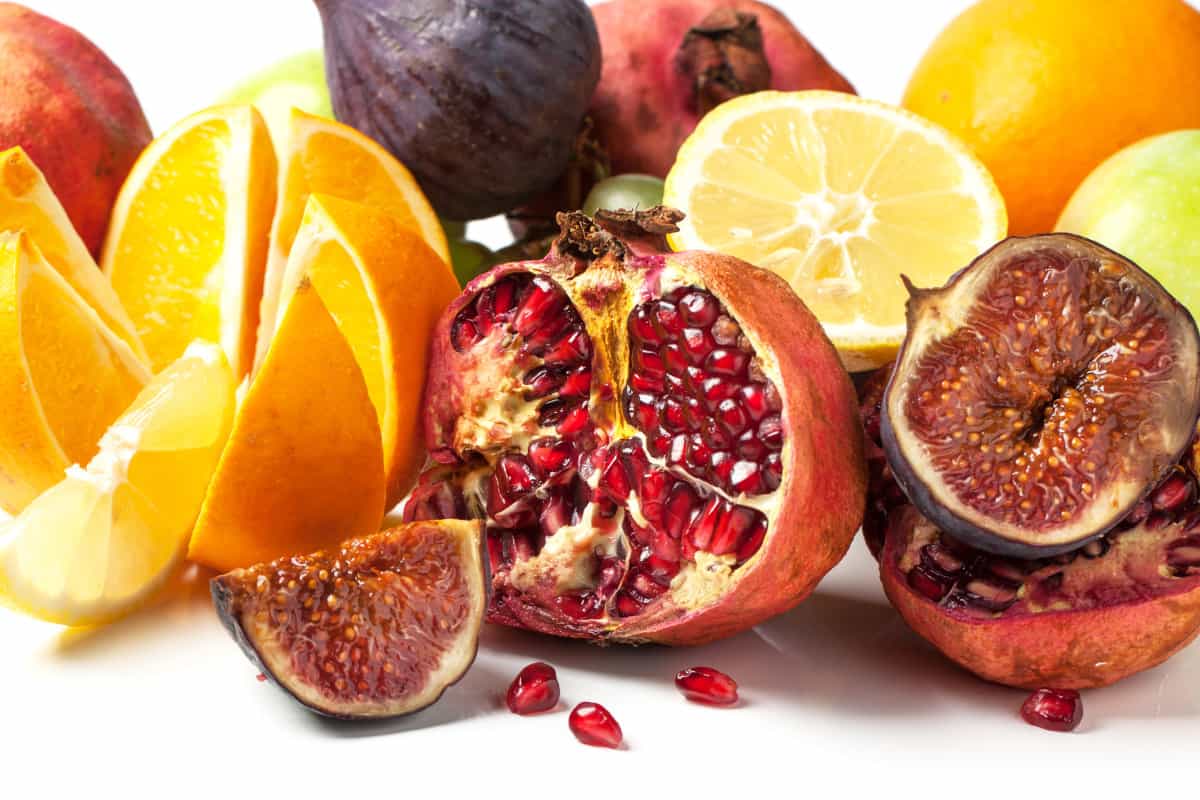 It is easier for the body to digest liquids than solids. This is due to the fact that liquids do not require as much energy to break down as solid pieces. In turn, this makes it easier for the body to digest and extract all of the positive health benefits of fruits and vegetables.
While this may be news to some, fruits and vegetables are an excellent source of water. In addition to receiving vital nutrients, individuals who drink freshly squeezed juice are also increasing the amount of water they drink in their day.
The final benefit is not so obvious. Fruits do contain natural sugars. However, unlike manufactured sugars, natural sugars take quite some time to break down. This means that drinking fresh fruit juice does not provide the same sugar rush (and subsequent crash) that one receives after drinking an unhealthy option, like a soda.
How A Juicing Cleanse Boosts Immunity
A juicing cleanse involves replacing meals for a short period of time in order to cleanse the body of whatever toxins and waste are lodged inside the digestive system. Typically, a cleanse should not occur for longer than 24 hours without discussing the process with your health professional. Since juicing does not provide more than micro-nutrients, it is important to resume eating after 24 hours in order to receive the macro-nutrients the body needs to operate.
During the juicing cleanse, the body will receive a large amount of vitamins, nutrients, and water. It will also receive some fiber, which will help cleanse the digestive system. Since all of the micro-nutrients are provided in liquid form, the body can easily absorb all of these health and use them to provide additional support to other areas of the body. All systems in the body can benefit from a juicing cleanse.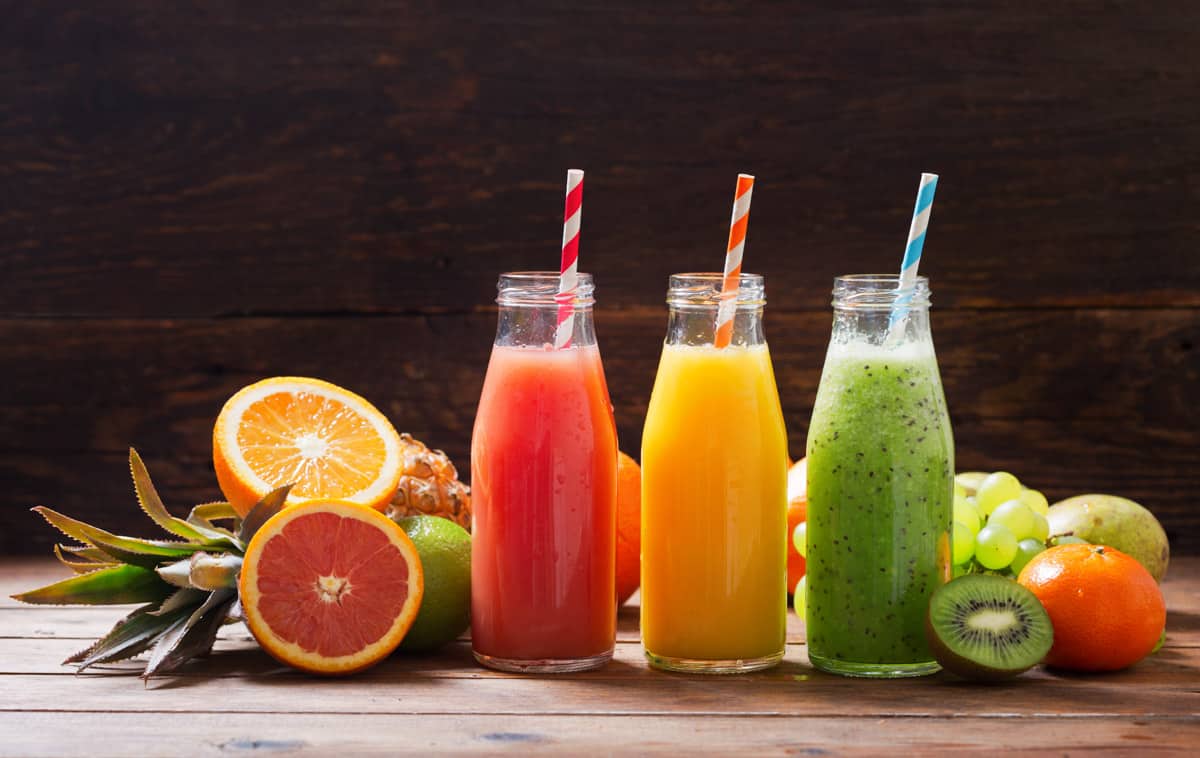 The immune system in the human body is well situated to take on most of its battles without outside help. However, that does not mean that the immune system could not use some support. Each time a glass of freshly squeezed juice is consumed, the body receives a direct boost in the amount of vitamins, nutrients, minerals, and antioxidants available to operate efficiently.
Any amount of vitamin C or antioxidants that are available will be used to provide a boost in the immune system. Vitamin C and other antioxidants provide direct support to the immune system because they protect the body from free radicals. These free radicals are responsible for diminishing one's immunity and causing one to feel ill.
Best Juices For Improved Immunity
There are a number of immunity boost juice recipes available. These juices can be consumed once per day, during a specific juicing cleanse, or anytime someone wants to supercharge their immune system. The best juices for improved immunity are those that incorporate vitamin C and antioxidants. These are most often found in citrus fruits.
Orange & Grapefruit Juice
These citrus fruits can be created separately or together. Both provide exceptional levels of vitamin C in addition to vitamin A, vitamin B-6, vitamin B-9, and zinc. This tropical and citrus fruit juice will have the greatest vitamin C and immunity boost of any of the recipes in this list.
Green Apple, Carrot, & Orange Juice
This tangy, yet tasty vegetable and fruit juice blend offers numerous vitamins and other minerals. The Vitamin-C immunity boost comes from the oranges and apples. The carrots provide a nice boost of potassium, vitamin A, and vitamin B-6.
Beet, Carrot, Ginger, & Apple Juice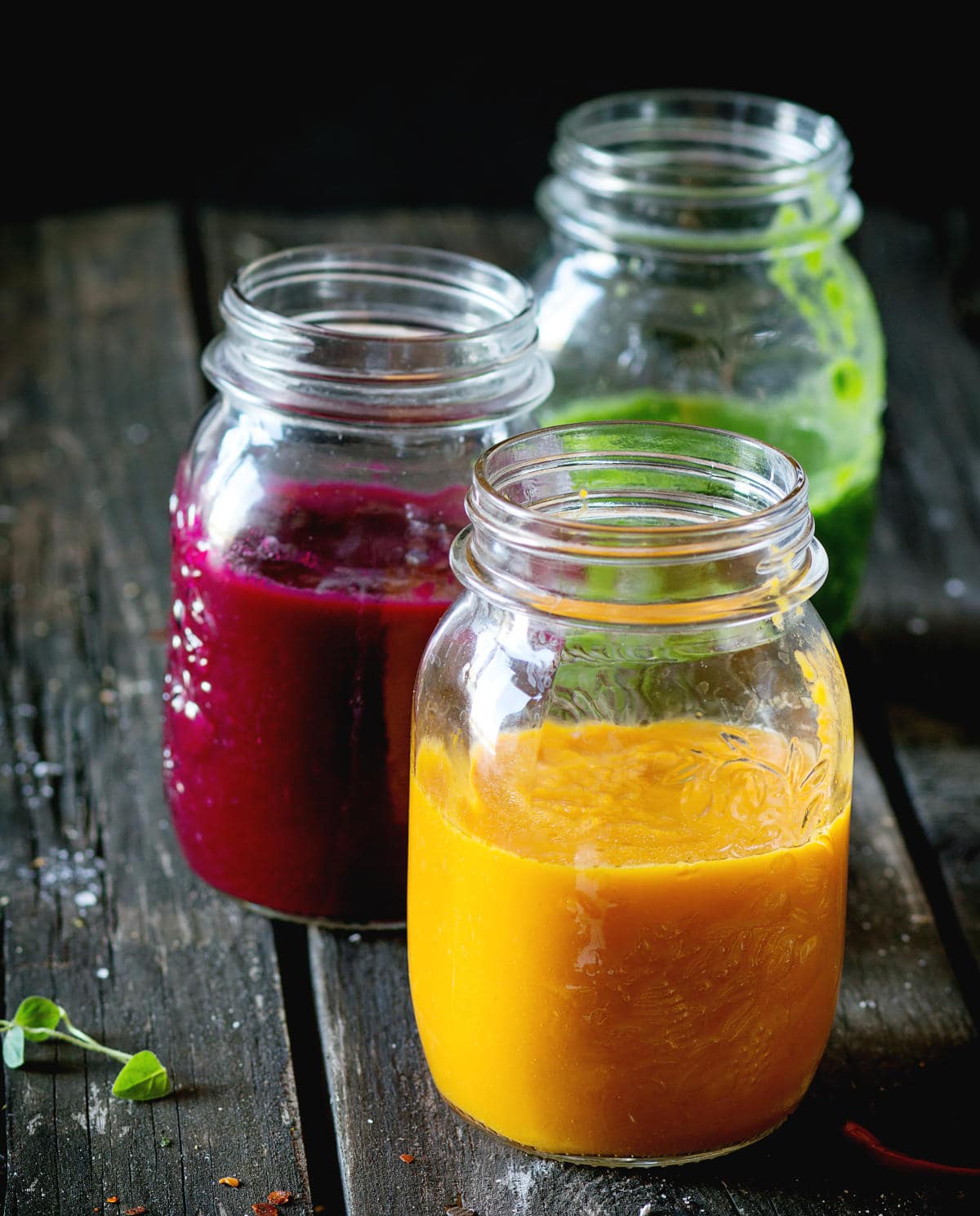 When one falls ill, inflammation is bound to follow. Ginger has long been relied on for its anti-inflammatory properties. In addition to relieving inflammation, this juice recipe has a number of added vitamins and minerals. A nice boost of vitamin C comes from the apple. Vitamin A is provided by the carrots and beets. All ingredients except the ginger provide a great boost of potassium as well.
Tomato Juice
The best way to avoid all of the sodium found in store bought tomato juice is to create it at home. Tomatoes are great for boosting immunity and providing numerous health benefits. Vitamin C, vitamin A, vitamin B-6, vitamin B-9, vitamin K, magnesium, and potassium are all present in tomato juice.
Kale, Tomato, Turmeric, & Celery Juice
Piggybacking off the previous recipe, kale, turmeric, and celery can be added to provide even more of an immunity boost and additional nutrients. Kale and celery offer many of the vitamins as the tomato juice, which means anyone who drinks it is getting an additional boost of vitamin C, vitamin A, vitamin B-6, vitamin B-9, vitamin K, magnesium, and potassium. For added flavor, depth, and nutrients, a carrot or two can also be added to this juice.
Strawberry, Kiwi, & Mango Juice
While strawberries and kiwis may be small, they are packed with numerous vitamins and nutrients. Adding mangos to this juice will help reduce the amount of strawberries and kiwis that need to be added. This power packed tropical juice blend offers vitamin C, vitamin A, vitamin B-9, vitamin E, vitamin K, magnesium, and potassium.
Watermelon & Mint Juice
Watermelons are large fruits that are filled with vitamin C, vitamin A, arginine, citrulline, and magnesium. Watermelon juice is delicious on its own. However, mixing in a bit on mint can add a refreshing and unique take on this classic immunity boosting juice.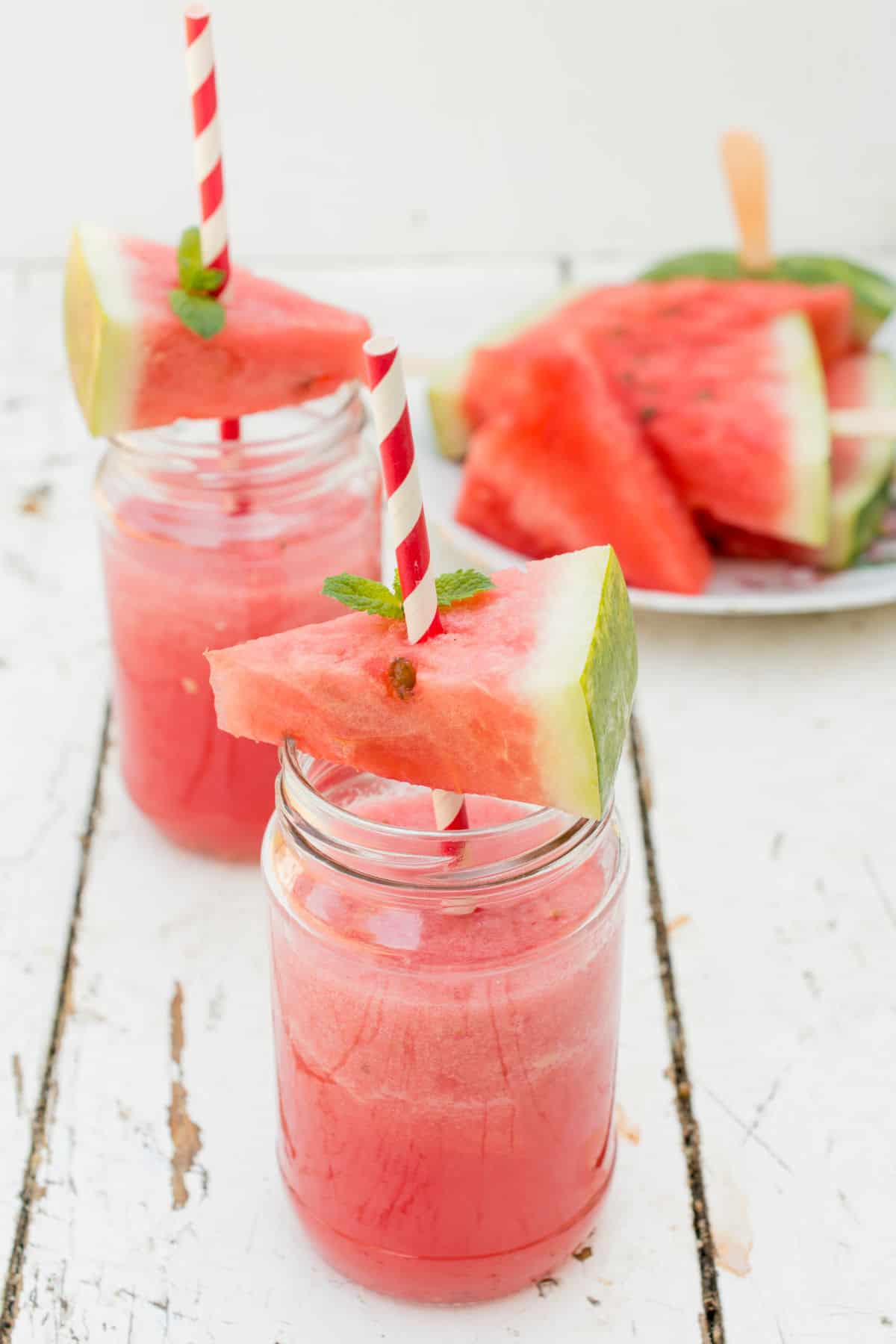 Green Apple, Cucumber, Kale, & Lemon Juice
Last, but certainly not least, is a classic green juice blend with apples, cucumber, kale, and lemon that will have anyone feeling better on the inside and out. This power packed veggie juice offers vitamin C from the kale and lemon. It also offers vitamin A, vitamin B-9, iron, manganese, and potassium. In addition to adding a wonderful immunity boost, it will also offer detoxifying benefits thanks to the lemon slices.
Sources:
https://www.foodnetwork.com/healthy/articles/health-benefits-of-juicing
https://www.health.harvard.edu/healthy-eating/juicing-fad-or-fab
https://www.juicernet.com/faqs/helpful-juicing-tips/benefits-of-juicing
https://www.healthline.com/nutrition/vitamin-c-benefits
https://www.healthline.com/health/juice-immune-system-boost#orange-grapefruit-other-citrus