When it comes to kitchen appliances, a blender doesn't seem too complicated. However, if you're interested in buying one, you should know that it's a more comprehensive decision than you might realize. That is, assuming that you want to be highly satisfied with your purchase.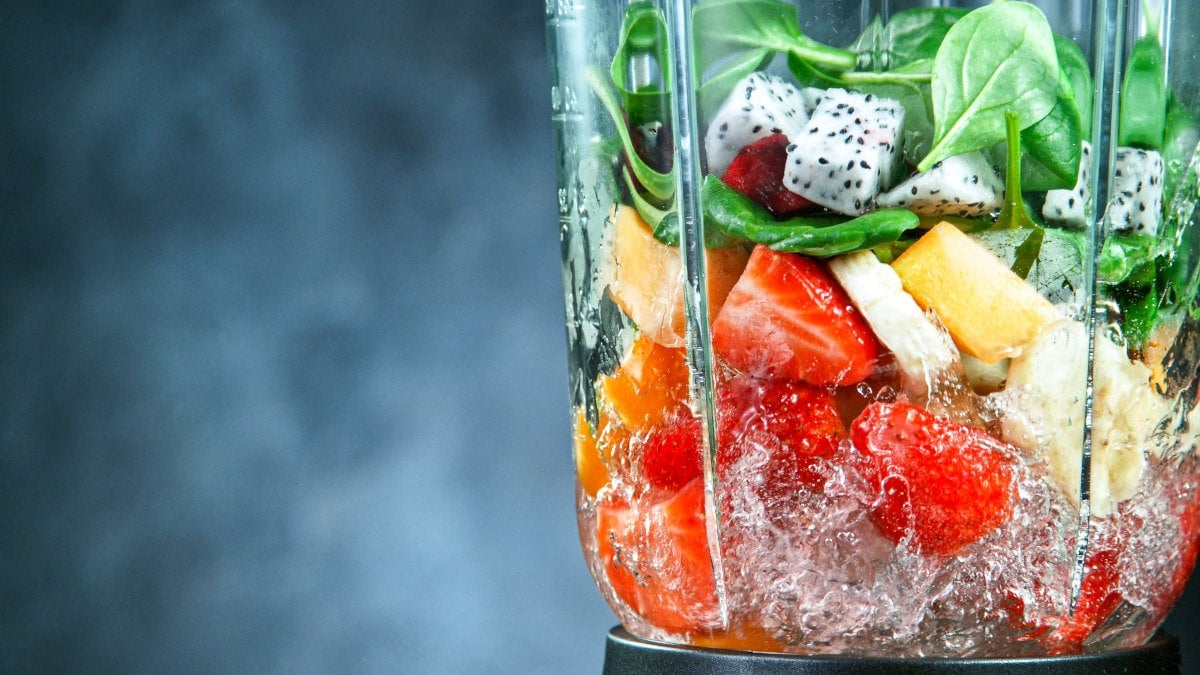 Fortunately, you don't have to go into this decision alone. We're here to help. This article will break down all the different variables to consider when choosing your first kitchen blender. Here is what you need to know.
Table of Contents
Why Buy a Blender?
First and foremost, it helps to have a clear idea of what you want to accomplish with your new machine. For example, if you buy a high-performance blender, you can use it to mix tons of unique ingredients without worrying about damaging the motor or the blades. If you're just trying to incorporate a few smoothies into your life, a cost-effective model should suffice.
Or, perhaps you're thinking of buying a blender without knowing precisely what you want to do with it. Here are some top suggestions for how blending can improve your life.
Frozen Drinks - Who doesn't love sipping on a cold beverage during a hot day? One of a blender's primary functions is to crush ice into drinks, meaning that you can make a wide array of tasty and refreshing options. Whether you prefer Pina Coladas or want to experiment with frozen fruit slushies, the right blender can make all the difference.
Healthy Smoothies - We all know that we should incorporate more fruits and veggies into our diet. However, it can be challenging, particularly when you don't have much time to cook. Thankfully, a smoothie blender makes it easy to toss these ingredients together to create a tasty, healthy beverage. Skip the multivitamins and get nutrients direct from the source by blending fruit and vegetable smoothies. Your body will thank you.
Food Processing/Meal Preparation - While blenders are mostly designed to create drinks, some models are much more versatile. Rather than pureeing your ingredients, these machines can act as a food processor, chopping and dicing everything to perfection. High-performance blenders can also allow you to mix ice cream, batter, and baking dough, giving you plenty of options for your sweet tooth.
One of the best things about choosing your first blender is that these options are not mutually exclusive. If you like the idea of making a wide variety of drinks and dishes, you can pick a model that delivers on all three fronts. Your kitchen will become a chef's paradise in no time.
How to Choose a Blender Model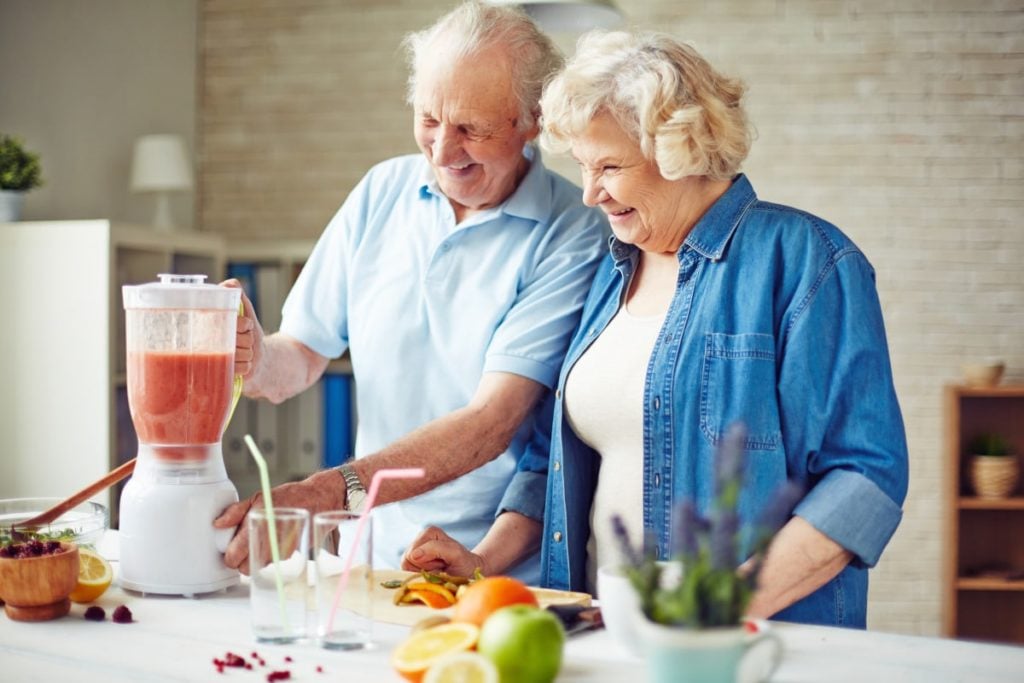 Now that we've covered the various reasons you may want a blender, let's dive into the different elements that make these machines so valuable. While we will discuss each of these details at length, you can focus on the ones that matter most to you. For example, while the size can be an issue for those with smaller kitchens or limited countertop space, you might not have to worry about that, so you can skim that section.
Blender Type
There are three primary options when choosing your first blender: countertop, single-serving, or immersion. Each machine works best in specific situations, so you will want to choose accordingly. Here's a breakdown of each type.
Countertop Blender
When comparing different models, you'll notice that they are almost all countertop blenders. The primary components of these machines are a blending jar, a motor base, and a lid. Some lids will have an opening at the top to allow you to toss ingredients in while blending. However, most lids will simply seal the top so that you don't make a huge mess.
Most countertop blender jars also include measurement markings. These markings are helpful when making different dishes, particularly when using them as a smoothie maker. Some jars are quite large, measuring up to 72 ounces. However, you can also find smaller versions that won't take up so much counter space (more on that later).
Another hallmark of countertop blenders is that they come with a control panel. Usually, there is either a knob or a set of buttons to control the speed. However, some high-performance blenders may have pre-programmed buttons to make it easier to mix specific dishes. Ideally, you'll choose one that has both for extra convenience.
Best For: If you're not sure what kind of blender you want or how you want to use it, a countertop model is the most versatile.
Single-Serving Blender
One element you'll notice when comparing different countertop blender models is that some of them come with smaller jars for single servings. In some cases, you can even mix directly into those cups for faster, more efficient blending (rather than pouring out from a larger jug). While these blenders may technically count as "single-serving," we're talking about a different kind of blender in this section.
True single-serving blenders are those that are only designed to make one beverage at a time. Rather than having a large and small jug, these machines are more compact and only come with one or two to-go cups. Two primary examples of single-serving blenders are the Nutri Bullet blender and the Nutri Ninja Pro.
Overall, these blenders are explicitly designed to make smoothies and nothing else. To hammer that point home, they don't come with any speed or programming settings. Instead, all you have to do is place the cup on top of the motor and press it down. Since there is only one speed, you have no control over your ingredients. So, if you want to use your blender as a food processor, these models will not cut it (pun intended).
Best For: Those who want to make smoothies on the go. While these blenders are limited in their preparation capacities, they are highly efficient and easy to use. If you only want to start adding healthy smoothies to your life, this blender type is perfect.
Immersion Blender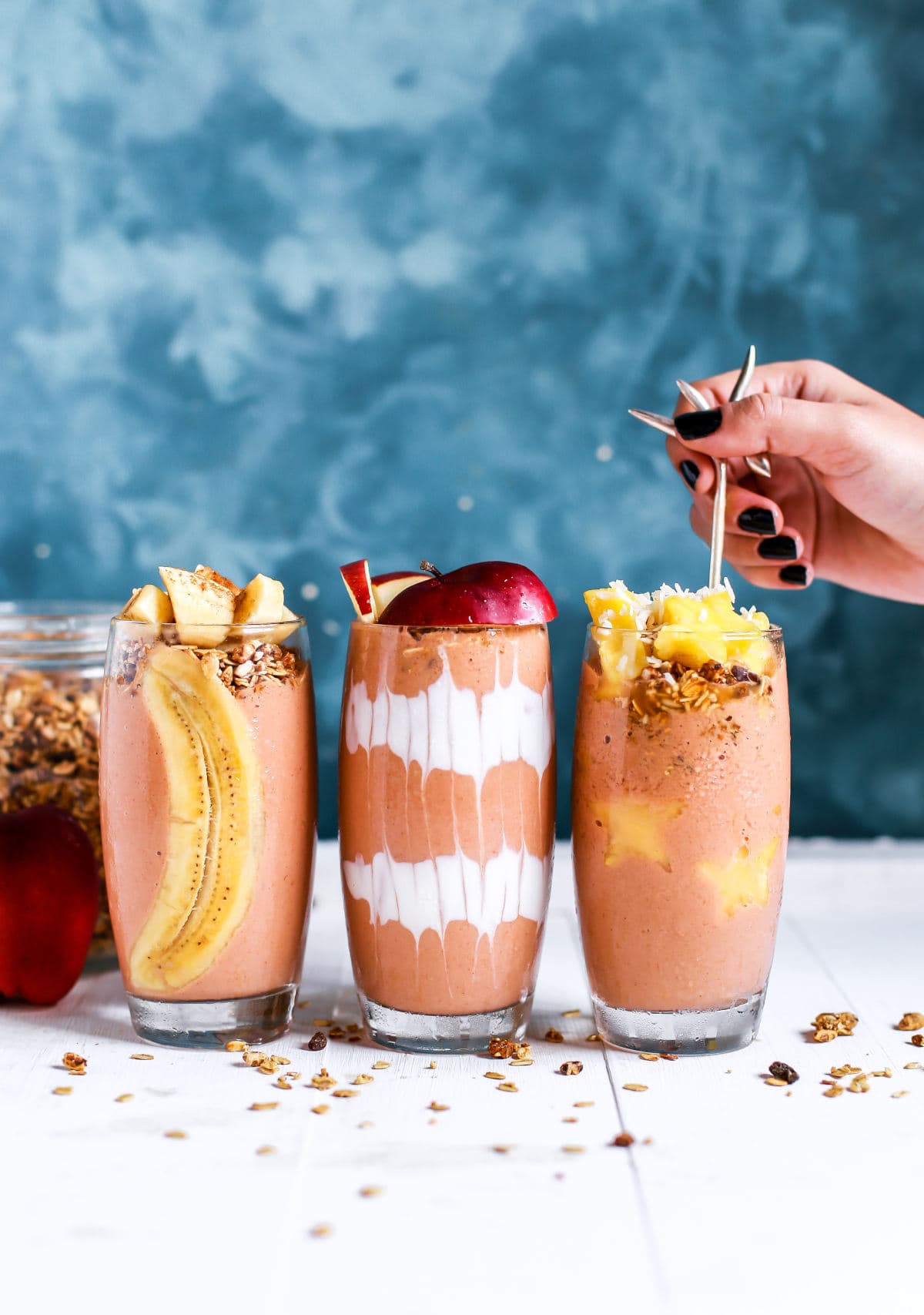 Typically, a vacuum blender works by mixing the ingredients you put into it. However, an immersion hand blender works the opposite way. Rather than having a jar in which to put ingredients, you place the blender head into a secondary jug or cup.
Immersion blenders are handheld machines designed to be lightweight and versatile. Usually, these stick blenders are designed for mixing in bowls and other containers where it's not feasible to toss everything into a standalone blender. For example, if you're trying to mix soup or sauce in a pan, it's easier to use an immersion blender than a countertop model.
Another benefit of an immersion unit is that it can work well for mixing powdered drinks. Part of the reason they are so effective is that you can move the blade up and down while blending, ensuring that no clumps of powder are left. Finally, most immersion blenders can quickly adjust the speed as you go. However, some models may only have an "on/off" switch, making them less versatile.
Best For: Making powdered drinks, soups, sauces, and other liquid dishes that won't work in a traditional countertop blender.
Healthy, Easy Meals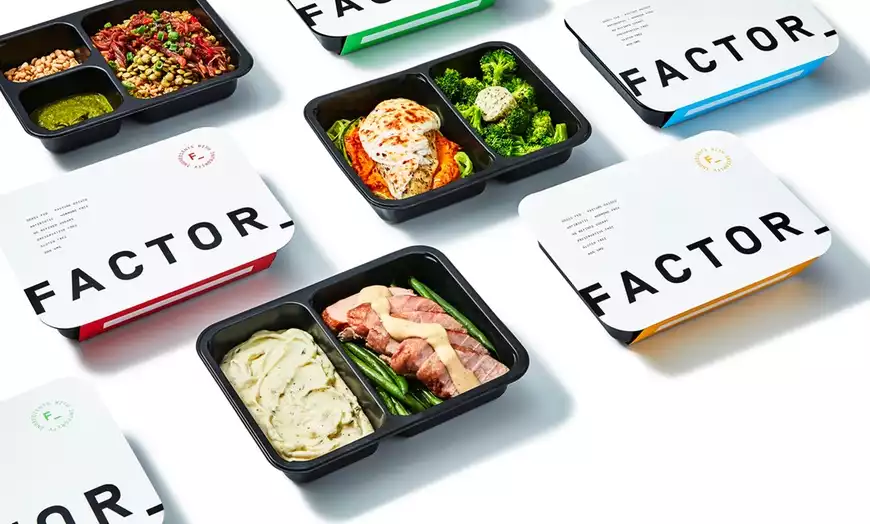 Blender Size
Although a blender is a highly capable machine, the fact is that you won't be using it all the time. Even if you make smoothies every day, you'll likely need to use your kitchen counters for other activities as well. If you have a large, spacious kitchen with plenty of real estate, you don't have to worry much about buying a bulky blender.
For those with limited countertop space, size does matter. When you're not using the blender, you will likely have to put it away into a cabinet or cupboard. In that case, you have to worry about two things - height and weight. For example, if you buy a blender with a massive 72-ounce jar, you will almost certainly have to separate them before putting them away. Conversely, a single-serving blender is much more compact and can fit into most cupboards with ease.
The weight of the motor base can also be a factor, particularly if you have to put the machine up high. You want to avoid potential accidents by having a heavy blender base fall on top of you when pulling it out next time.
Another size factor to consider is the number of beverages you plan to make. For example, if you're just serving yourself, there is no need to get an extra-large blender jar. However, if you want to make enough smoothies or frozen drinks for multiple people, a big jug is necessary. Overall, think about the different situations where you might use the blender and choose a size that works best for all of them. Remember that some models come with different jug options, making them even more convenient.
Blender Motor
If all you plan to do with your new blender is mix banana and strawberry smoothies, you won't have to worry too much about the motor's capacity. However, if you want to make more complex smoothies or frozen beverages, you need a heavy-duty blender.
Blender motors are measured in watts, and the higher the number, the more powerful the machine. For example, a 500-watt motor is much weaker than a 1,200-watt version. While you don't necessarily need the ultimate blending machine, it helps to get a higher wattage model. Not only will these blenders be more capable, but they are likely to last longer, assuming that you're not mixing at peak speeds all the time.
What you have to consider with appliance motors is wear and tear. Let's say you buy a 500 or 600-watt machine. Even if the blender comes with multiple speed settings, you'll have to use higher speeds to crush ice and mix your ingredients more efficiently, meaning that you'll wear the motor down much faster. If you had a 1,200-watt model, you wouldn't max out the speed as often, meaning that the motor stays in decent condition for longer.
Blender Brand
First and foremost, when choosing a new blender, you want to pay close attention to the various features and elements included. However, since many models have similar designs and specifications, the deciding factor could be the brand. In this section, we'll break down the top blender brands on the market so that you can know what to expect when buying one of these machines. Some people swear by a particular brand, while others have no loyalty. That said, we're not promoting one company over the other, so you will have to decide for yourself.
Ninja
As you'll see, many blender brands have been around for decades. Ninja blenders, however, have only existed since 2013. The primary selling point of the Ninja is that it is a high-performance blender without a high price tag. Some brands, like Vitamix, can be quite pricey, which can turn off a lot of consumers. However, Ninjas are much more affordable, allowing individuals to get similar results without paying an arm and a leg.
Since its inception, the Ninja has spawned a few offshoots, including models like the Nutri Ninja and the Ninja Foodi. Each of these models is highly rated, but the original is still at the top of the heap.
Vitamix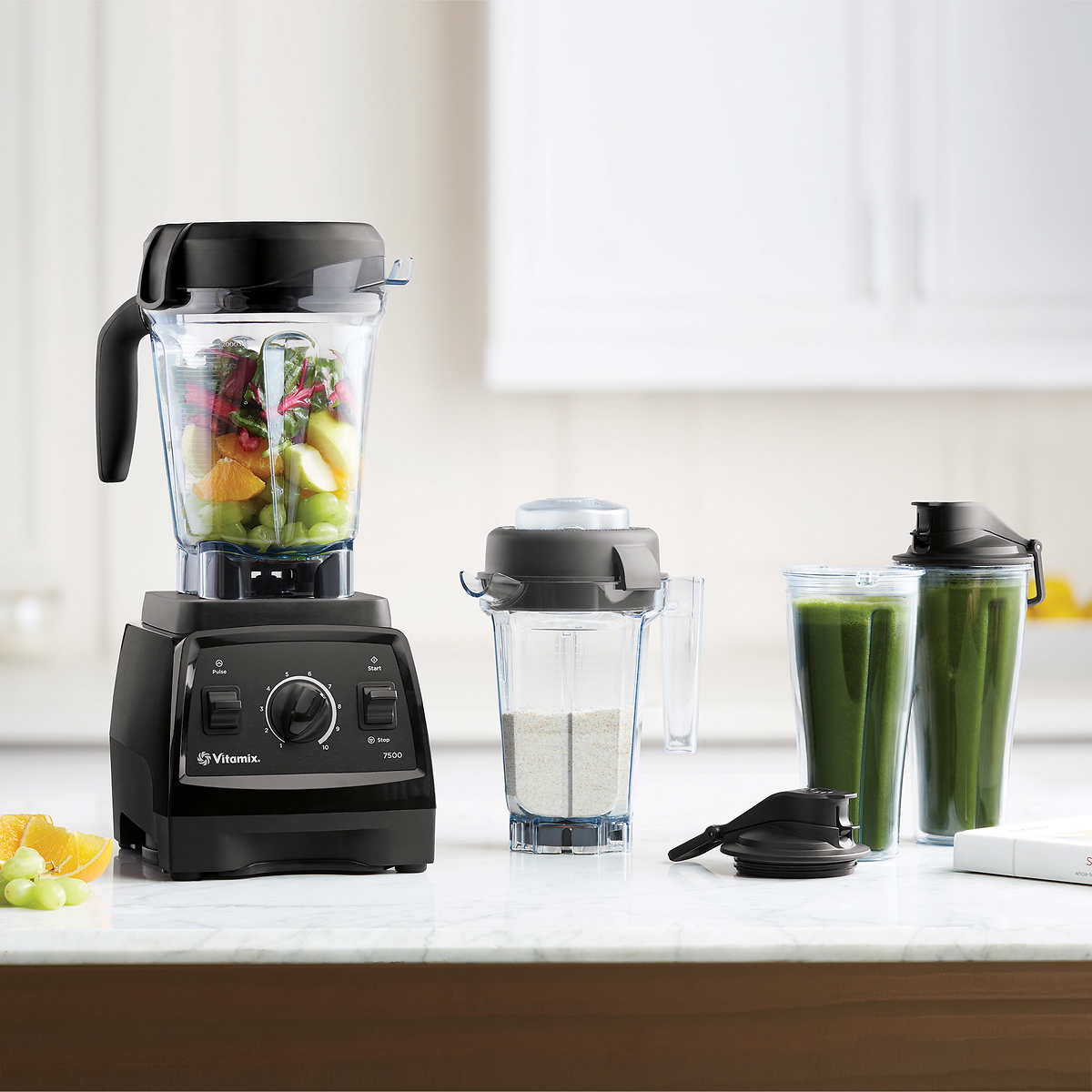 This brand is virtually synonymous with high-performance blenders. The first Vitamix blender was created in 1937 and quickly became a top household appliance. Since then, the brand has built a strong reputation within the industry as a leader in blending technology.
Although Vitamix blenders are relatively simple, they are built to deliver reliable results. Technically, even though these blenders are considered "consumer-grade" machines, they are actually commercial blenders, meaning they are designed for heavy usage. Most blenders will overheat and shut off if you use them too much in a single sitting. Vitamix models, however, can blend for hours if necessary.
That said, as a high-end brand, Vitamix blenders are also expensive, so plan accordingly.
Oster
This blender brand is named after its founder, John Oster. Oster originally sold shaving and haircare equipment but expanded into kitchen appliances in 1946. His first blenders were sold as "Osterizers," and they were quite capable machines.
In 1960, the Oster brand was acquired by Sunbeam products, which streamlined the blender design and made it much more affordable. However, that meant that the machines were not as powerful. Even today, the newest versions are less capable than the original Osterizers. Overall, Oster blenders are cost-effective and built for casual users.
Blendtec
As the name implies, the Blendtec brand is synonymous with blenders. The original machines were built in the 1970s, but the brand really caught on after a viral video series called "Will it Blend?" in 2006. Since the video creators used Blendtec blenders, the company saw massive success.
As with Vitamix, these are also commercial blenders, meaning that they can withstand heavy usage. These models also cost a lot more since they use high-end materials and equipment.
Breville
Breville is an Australian brand founded in 1932. The name is a combination of founders Bill O'Brien and Henry Norville. The company has been in the small appliance business since the 1950s, making everything from blenders to coffee makers to juicers.
Breville blenders are often affordable yet capable. While they are definitely "consumer-grade" machines, you can get a lot of mileage from them. Some models even offer high-tech elements like LCD screens and pre-programmed buttons.
KitchenAid
If you're familiar with kitchen appliances at all, you've likely heard of KitchenAid. The company started in 1919 making electric mixers and has since expanded into virtually every kind of machine imaginable. That said, while KitchenAid mixers are still the gold standard, the blenders are not quite as resilient.
Overall, any brand that makes a wide array of different appliances isn't going to outshine a company that focuses on blenders specifically. There is a reason why Blendtec and Vitamix can command such high prices - because they are robust and reliable. KitchenAid blenders, however, are affordable and ideal for casual users. One thing that sets these blenders apart, however, is how stylish they look. You can choose from a wide array of colors, helping your kitchen shine.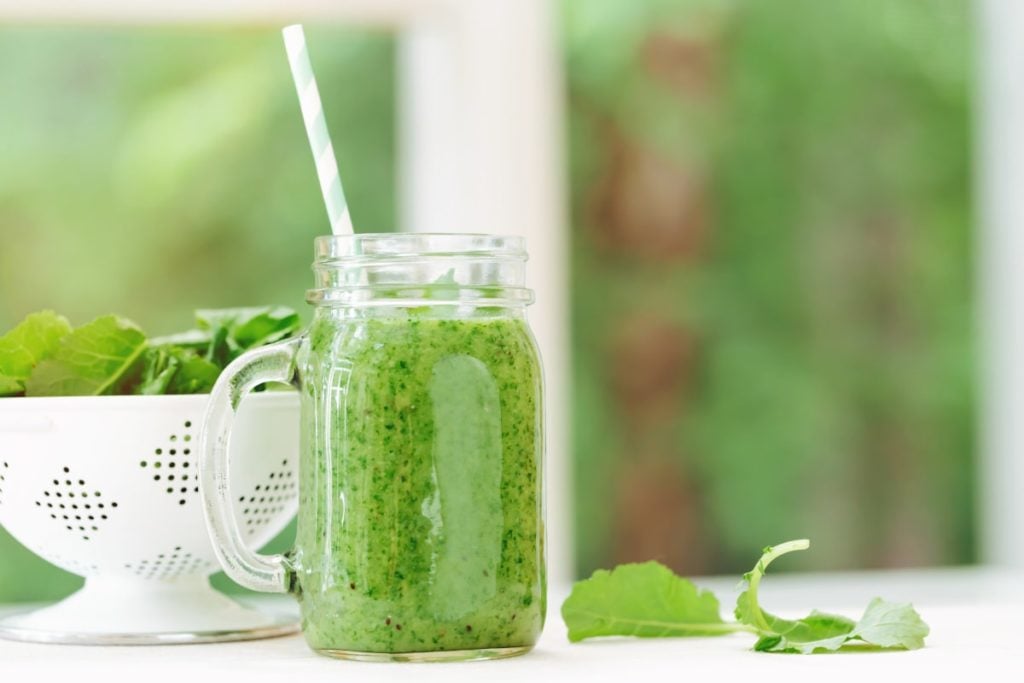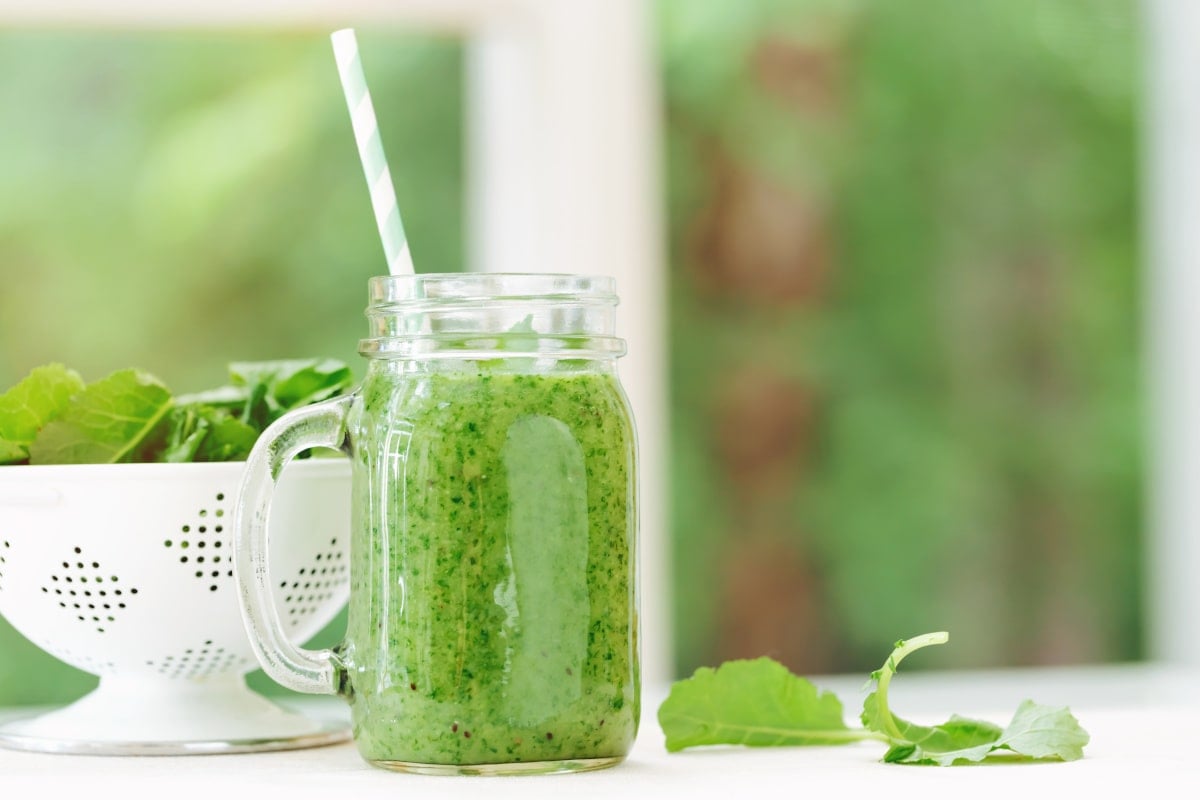 Blender Price
As we discussed above, some blender brands are much pricier than others. While the cost of your new machine does matter, you have to weigh the pros and cons of paying more for a high-end device. As a rule, cheaper models won't last as long, particularly if you use them all the time. Here are some questions to ask yourself before settling on a budget:
How Often Will You Blend? - If you're planning on making smoothies every day, you want a machine that can keep up.
How Much Will You Blend? - While a single daily smoothie won't overload most motors, using your blender multiple times a day can wear it down faster. Also, consider how much of your beverages you'll make at a time.
What Ingredients Will You Blend? - As a rule, ice and fibrous ingredients (i.e., kale) are harder to blend. So, if you want to make tons of frozen drinks, you need a blender that won't overheat in the process.
Tips and Tricks for Blender Maintenance and Care
Once you choose your first blender, you'll want to make sure that it lasts as long as possible. Since you don't have experience using and maintaining one of these machines, here are some insightful tips and tricks to keep it running smoothly.
Clean it Immediately - While cleanup is never fun, it can become much more of a chore if you wait. Rinsing the jar and blades off right after blending is quick and easy. If you let the remains sit for too long, they can harden, meaning that you'll have to do some scrubbing. The blades can also rust if left unclean.
Don't Overload the Blender - Depending on the ingredients you're using, it's often best to put them in separately. If you tossed everything in at once, it could cause the machine to jam up, putting extra pressure on the motor.
Wash the Blades - Fortunately, all you have to do to keep the blades clean is put water and dish soap into the blender and mix for a few minutes. Some models even have a self-cleaning button to expedite this process.
Never Wash the Blender - Only the jar and blades can be submerged. If the base gets dirty, wipe it down with a wet cloth or sanitizing wipe.
Final Verdict
Choosing your first blender doesn't have to be overwhelming. With these details in mind, you can go forth and select the best model for your needs. Happy blending!
Healthy, Easy Meals