Beets, the root vegetables that people have eaten for their abundant vitamins and minerals—long before they starred in juice and smoothie recipes of today.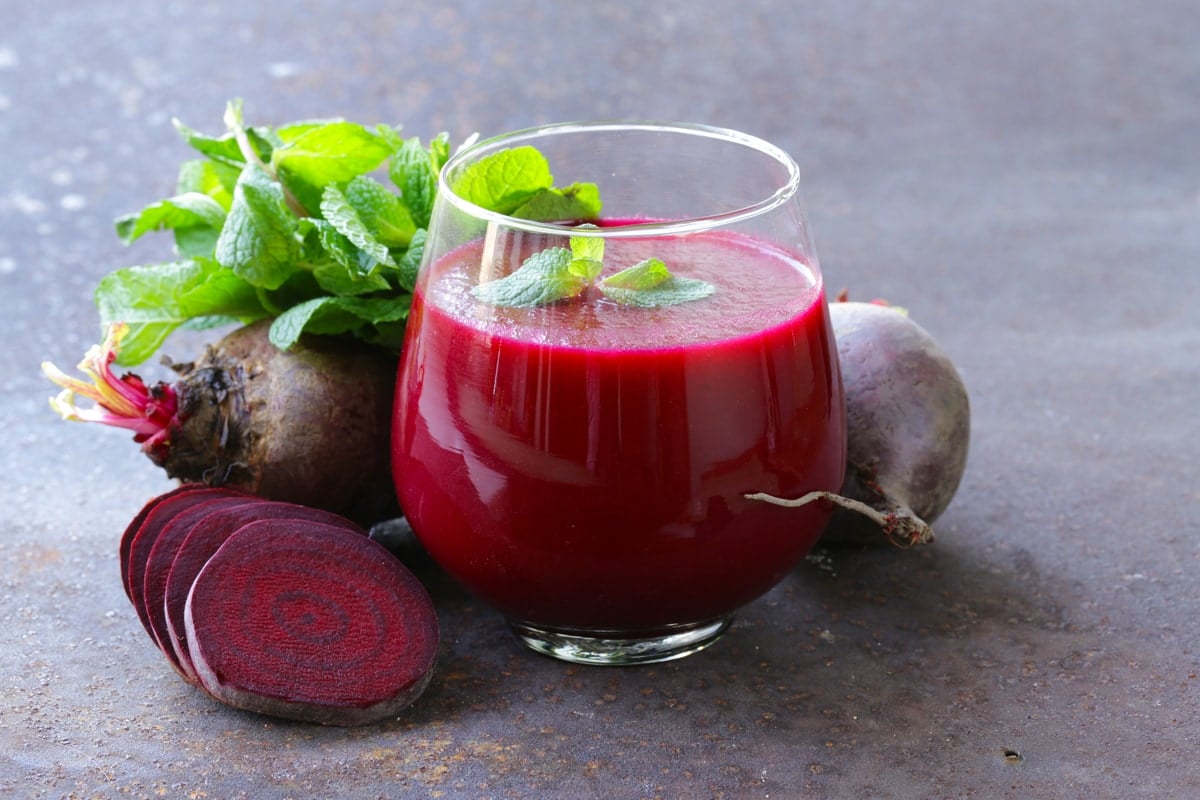 In this article, we will take a look where beetroots came from, why health experts consider them superfoods, their top health benefits, as well as some surprising side effects you can gain from eating (or drinking!) them. And then in the end we will have some of the best-tasting and most nutritious beet-based juice and smoothie recipes.
Table of Contents
A Quick History
Beets trace all the way back to Ancient Babylon, Rome, and Greece. Historians say that they even grew in the Hanging Gardens of Babylon. American colonists first brought beets to North America, although it is unknown when exactly they brought them.
Beets are best grown in the spring and fall. However, the Ancient Romans and Greeks favored them so much that they developed methods so they could grow them in the hot summer months.
In fact, have you ever heard of the old adage "red as a beet"? It originated from the practice of women using the juice of red beets as lip and cheek stains in the 18th century.
Another interesting fact is that many cultures have long considered beets as an aphrodisiac. Ancient Romans believed that beets and their juice brought about romantic feelings. Meanwhile, Ancient Greeks believed that Aphrodite, their goddess of love, ate beets to enhance her appeal.
A Few Types of Beetroots
When you walk down the produce aisle in the supermarket, it's easy to think that all beets are red. After all, deep-red beets are the most common type. But beets come in all shapes, colors, and sizes—from white and gold to the eye-catching, striped rings of the Chioggia beet.
1. Red Beets
When people think of beets, they often imagine red beets. Red beets are the most common type, and they are also the canned beets used in cooking. Most people call them red beets in general, but there are actually several different varieties, such as the following:
Detroit Dark Red: This is the most popular variety as it is tender and has a sweet, mild flavor. The roots can be harvested after 55-60 days, but the greens can be enjoyed at 35 days.
Cylindra: These beets look more like carrots than beetroots. Beet enthusiasts say the Cylindra has the slightest hint of earthiness and a slightly bitter taste.
Crapaudine: The Crapaudine is known as one of the oldest varieties. This seed is so rare that gardeners suggest buying them immediately if you ever come across one. Top chefs all over the world commend its flavor although it is shaped like a carrot.
Crosby Egyptian: Contrary to its name, this variety was actually developed in Germany. This variety is also flavorful, with the greens getting a glowing endorsement from beetroot lovers.
2. Golden Beets
Golden beets taste milder and less sweet than red ones, but roasting them makes their taste more pronounced. Health experts claim that a roasted beet is very low in cholesterol and saturated fat.
Like the red beetroots, golden beets also have different varieties, including the Golden Detroit. These beets have no hint of bitterness, and they are delicious—whether raw or cooked. Hence, they are best added to summer salads or made into a beet salad.
3. White Beets
When people talk about sugar beets, they actually mean white beets. They contain 18% sucrose, making them an excellent source of sugar.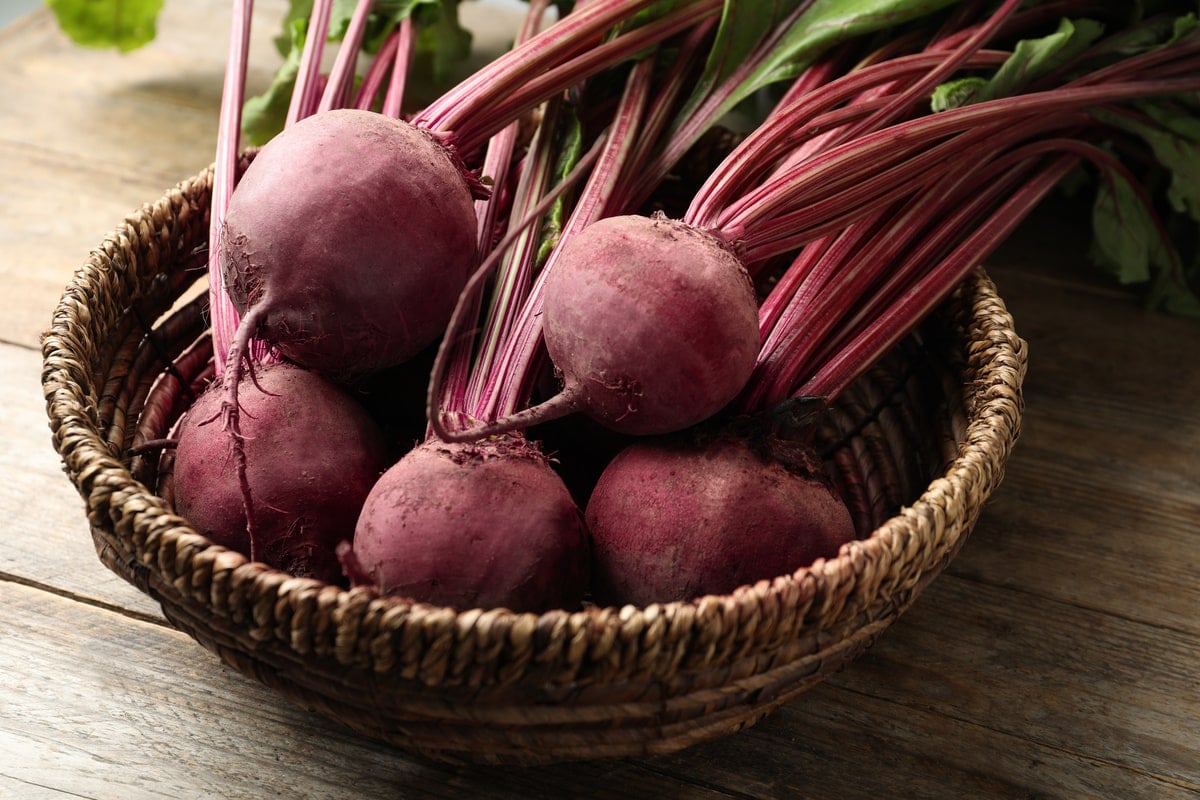 Unlike the other beet types, the sugar beet does not bleed its color. They are sweeter and often only have a hint of the earthy taste that many dislike red beets for.
4. Chioggia Beets
This kind is also called "Candystripe" or "Bull's Eye." From the outside, you would never know why it is called either of those.
When whole, these beets look unremarkable and similar to common red beets. But when sliced open, they often reveal eye-catching pink-and-white concentric rings.
Additionally, it is colorful and has a delicate, sweet flavor, making it a great addition to salads. However, the stunning rings usually fade or even disappear when cooked.
5. Baby Beets
Although I separated these as a different type, any beet can actually be sold or eaten as a baby beet. These refer to the beets harvested earlier to make room in the field for other beets to grow.
Baby beets are tender and have luscious greens. In fact, some people even prefer baby beets over regular beets.
They are best served with other greens, and recipes that include baby beets can easily be found on the internet.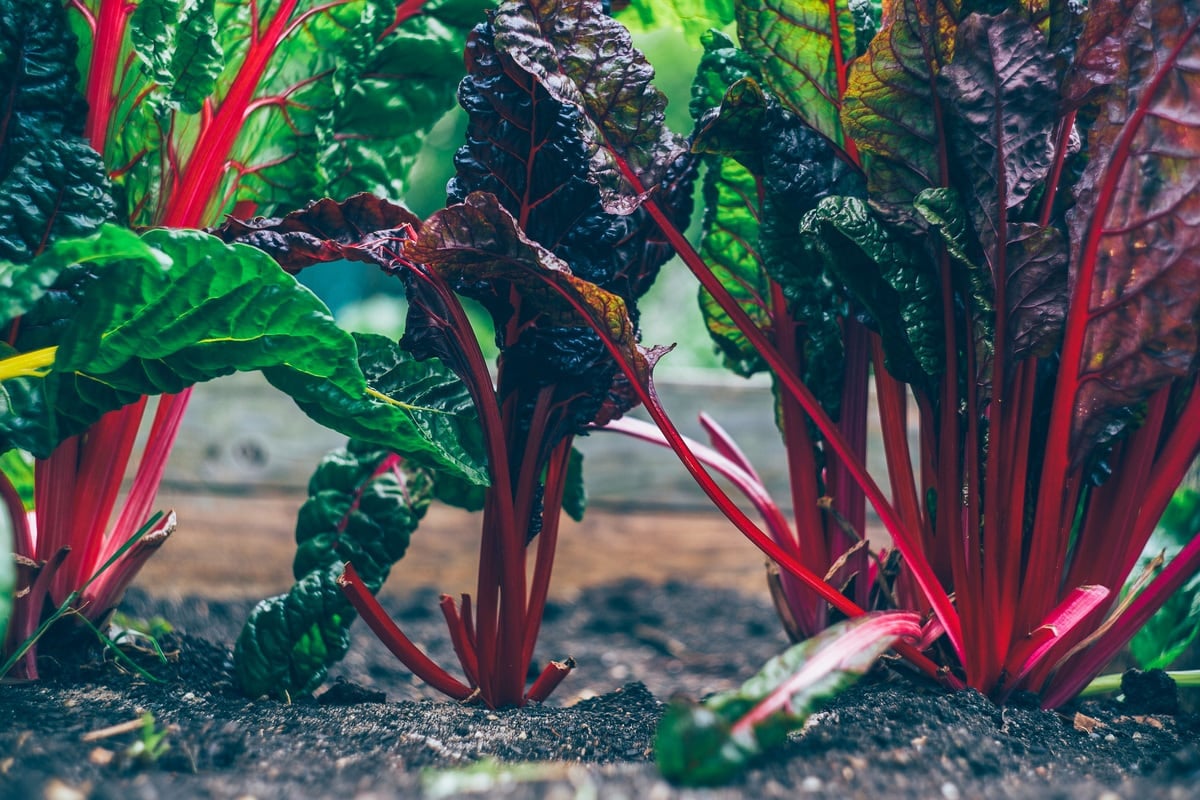 How Are Beets Grown?
Although commonly called beets in the United States, these root veggies are known as beetroots in other English-speaking countries. Beetroots belong to the Beta vulgaris varieties and thrive in cold climates.
Also, gardeners consider beets one of the easiest vegetables to grow since pests or diseases rarely affect them. To plant beets, you simply need to sow the seeds, keep the soil moist, and wait for about six to eight weeks for the plants to grow.
However, you will need to pull some beets before the others to thin out the field. This way, the other beet root will have more space to grow underground. Those harvested before the others are called baby beets, and they can be pulled around 40 days after planted.
You can harvest beets on any day between midsummer and late fall. As long as the beetroots get enough water and at least 6 hours of sun a day, you will get a rich harvest whenever you decide to do so.
What's In a Beet?
Beets are often a controversial topic in the health world. Those who have tasted beets say that once you have tried one, you either love it or hate it—there is no in-between.
Despite many people not liking the taste, health experts consider beetroots as superfoods. They contain an abundance of essential nutrients, vitamins, minerals, and plant compounds, no matter what variety or size.
Not only are beets colorful and full of flavor, but they are also a great source of fiber, folate, manganese, potassium, iron, and vitamin C.
Nutrition Facts
Although beets contain the highest sugar content of all vegetables, they can still be eaten more than once a week.
According to the United States Department of Agriculture (USDA), 100g of raw beets contains the following nutrients:
Calories: 43
Water: 87.58%
Protein: 1.61 grams
Carbs: 9.56 grams
Sugar: 6.76 grams
Fiber: 2.8 grams
Fat: 0.17 grams
On the other hand, 100g of cooked, boiled, and drained beetroots give the following vitamins and minerals:
Vitamin C: 6% of the recommended dietary intake (RDI)
Folate: 20% of the RDI
Vitamin B6: 3% of the RDI
Magnesium: 6% of the RDI
Potassium: 9% of the RDI
Phosphorous: 4% of the RDI
Manganese: 16% of the RDI
Iron: 4% of the RDI
Vitamins and Minerals
Experts consider the beetroot a superfood because it is a bounty of vitamins and minerals, making it a great source of the following:
Health Benefits of Beetroots
Beets are high in nutrients but low in calories, which is why it is no surprise that beetroots and their juice give many health benefits. In fact, research has shown that beets can give you healthy and pinkish skin.
Beets and Blood Pressure
Heart disease is one of the leading causes of death worldwide, and hypertension is not just a risk factor for heart disease, but many more.
A 2008 study shows that diets rich in fruits and vegetables can reduce blood pressure and lower the risk for cardiovascular disease. And, different studies have shown that drinking beetroot juice can reduce blood pressure by 4mm Hg, 5mm Hg, up to 10mm Hg over a few hours.
Moreover, beets are rich in nitrates, which the body converts to nitric oxide that is said to help relax and dilate blood vessels. Thus, drinking beetroot juice results in better blood circulation leading to a drop in blood pressure levels.
However, blood nitrate levels only remain elevated for about six hours after intake. Hence, people who want to experience a long-term reduction of blood pressure will need to consume them regularly.
Of course, before making any changes to your diet, it's always best to consult your doctor first.
Better Endurance and Athletic Performance
The nitrates in beets not only lower blood pressure but also provide an extra physical endurance kick.
Some studies have shown that beetroot juice can improve the amount of oxygen the muscles absorb during exercise. According to the results of a 2009 study, high-intensity exercise performance can be improved by drinking beet juice. Meanwhile, a more recent 2019 study found that intaking high doses of beet juice improved experienced cyclists' time trial results.
If you are an athlete who wants to increase your endurance and performance with the help of beetroot juice, consult your doctor before making any changes to your diet.
Chronic Inflammation
Studies have associated chronic inflammation with a number of diseases, including obesity, heart disease, liver disease, and cancer.
Since beets contain many antioxidants and anti-inflammatory agents, another health benefit of beetroots is that they can help reduce the risk of some types of cancer.
A 2019 study found that beets contain certain compounds that can disrupt the cancerous mutation of cells.
Another study of humans with osteoarthritis found that betalain capsules containing beetroot extract led to reduced pain and discomfort associated with the condition.
Brain Health
Our mental and cognitive functions decline as we get older. But unfortunately for some, their decline is significant and can result in conditions like dementia.
With this in mind, beets do not just boost oxygen flow to our muscles, but it also goes to the brain, as well. Participants of a 2014 study who drank a cup of beetroot juice daily for two weeks scored 4% faster on a reaction test than those given a placebo.
However, further research is needed before beets can be used by professionals to improve brain function and reduce the risk of dementia.
Digestive Health
Dietary fiber has been proven to improve digestion, and beets are a good source of it. It is important to consume enough fiber to have smooth digestion and to keep the gut healthy.
Fiber adds bulk to the stool, which can help those who struggle with constipation or irregular stools. Plus, experts have linked high intakes of dietary fiber to a lower risk of cardiovascular diseases and other conditions.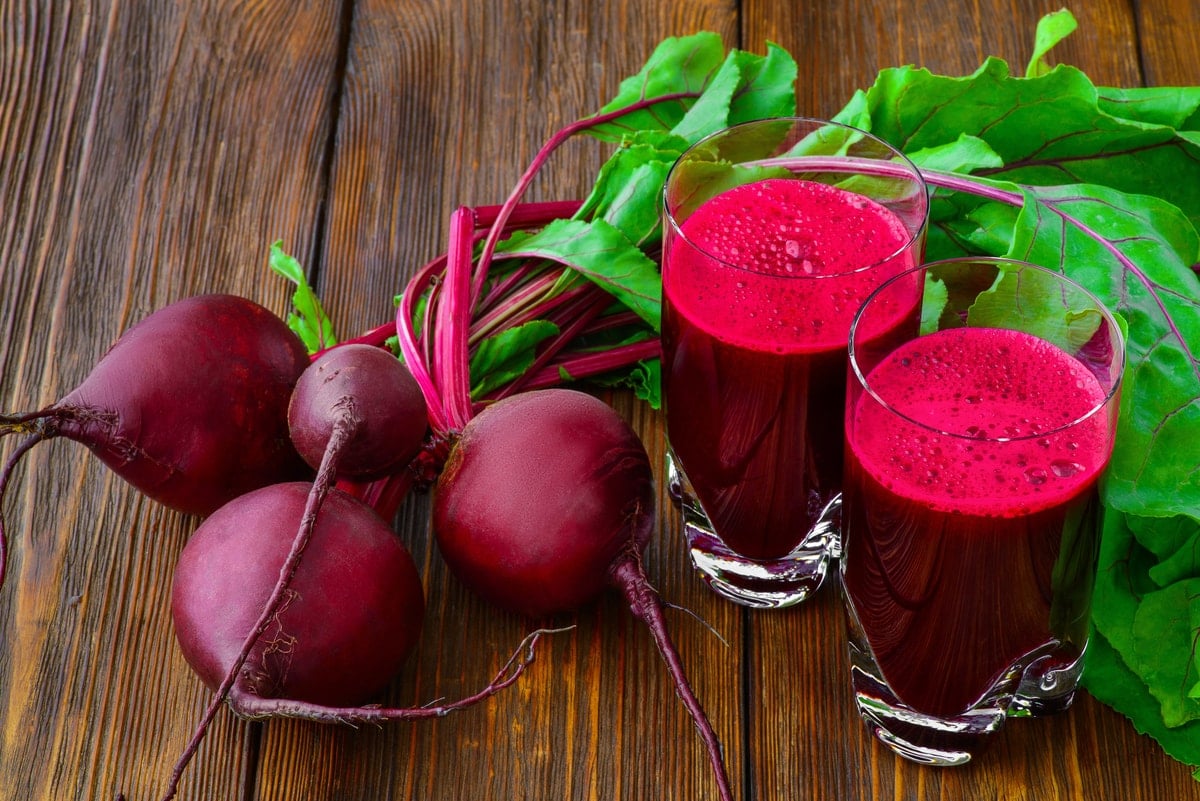 Can You Eat Too Many Beets?
The short answer: yes. As people say, too much of anything is never good for anyone. Be careful not to consume too many beets because there are some potential side effects if you do.
Kidney Stones
Because beets are high in oxalates, people prone to kidney stones should take caution before eating been greens. Research has shown that oxalates can form small crystals in the urine, which contribute to kidney stones.
Gout
Aside from kidney stones, research shows that oxalates can also contribute to a condition called gout. Gout is a type of arthritis developed when the body contains too much uric acid, causing uric acid crystals to form in the joints.
Gout is more common in males, and the risk of developing gout increases with age.
Beet-Colored Urine
After consuming beets, it might be scary to see pink or red urine for the first time, but this is no cause to worry. This condition is called beeturia, and it is harmless.
This discoloration is due to betanin, a compound that beets contain, which gives it red pigment. Some people's bodies have trouble breaking down this pigment, while others do not. Once you have consumed beets, betanin makes its way through your body to your kidneys, which flushes it out, resulting in pink or red urine.
Beets: Eaten and Other Uses
Beets can be eaten raw, but there are plenty of ways they can be prepared. Plenty of recipes call for boiled, baked, steamed, fried, cooked, or roasted beets, and each one results in a unique taste. Aside from those, beets are also often added to salads, juices, or smoothies.
Beet juice can easily stain, which is why the fabric, food, and hair industry often use it as a natural dye. Surprisingly, some people also use beetroots to make homemade lotions, facial creams, and hair treatments, as well.
Beets In Juice Recipes
While eating beets is a great way to introduce them to your diet, you might want to try juicing them instead. Beet juice is easy to make, delicious, and you get all the nutrients this way.
Most people suggest peeling beets before juicing them. Because they are root vegetables, they retain an earthy taste that many dislike. Some people even go as far as to call it "dirt-flavored."
Peeling beets gets rid of the earthy taste without removing any nutrients, which is great for those who do not like the earthy taste. Of course, you can juice fresh beets without peeling them—it is really just a matter of preference. And, if you do not want anything to go to waste, you can also include the beet greens in the juice.
To be safe, always make sure to clean fresh beets thoroughly with a vegetable brush whether you decide to peel them or not. Remember, the beet is a root vegetable, and it is always better to be safe than sorry. You can drop beets into the juicer right after peeling—there is no need to cook them.
Here are some flavorful beet juice recipes that you can try: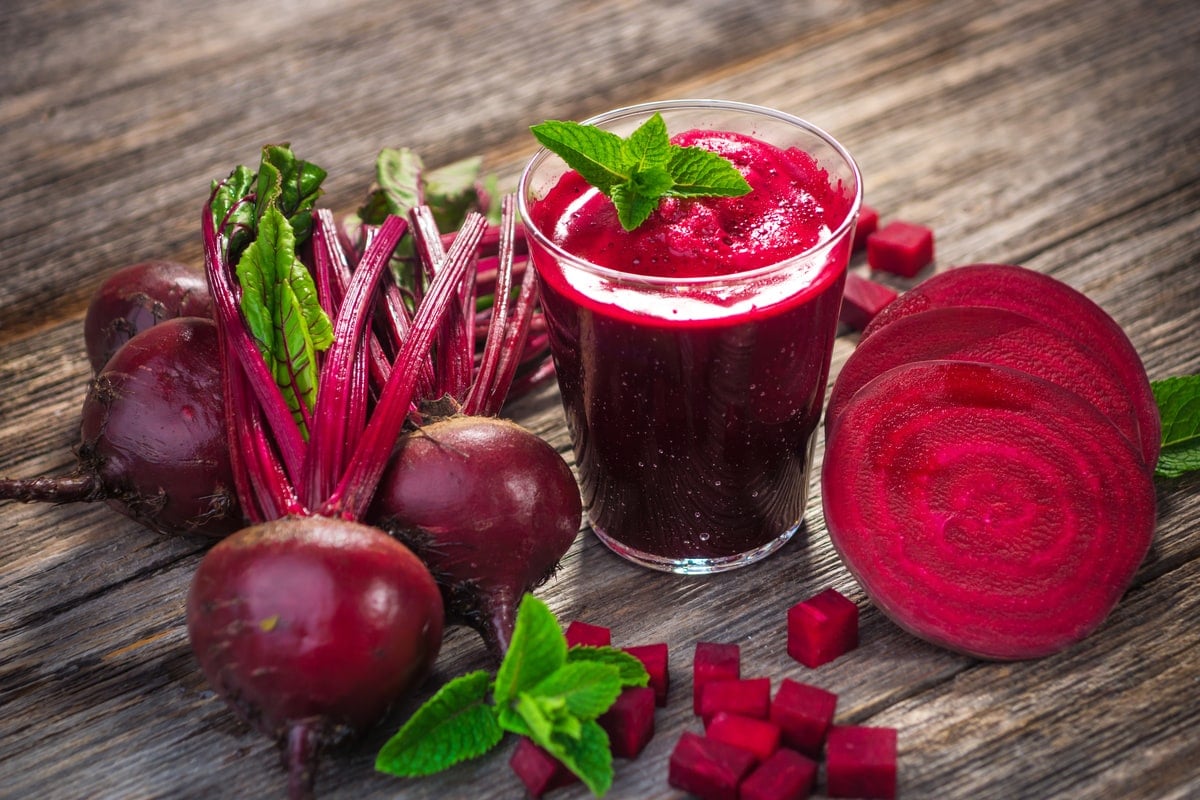 Making Beet Smoothies
Adding beets to your fruit and veggie smoothies is another great way to add them to your diet.
If you own a high-powered blender, you can simply chop the raw beet before blending it. However, if you have a lower-powered one, you will need to dice them into smaller sizes.
If you want to make sure blending will not be a problem, you can make a cooked beet smoothie instead. To do this, you will need the beets in large chunks that you can steam or lightly boil. Once tender, put them in the fridge so they can chill. This way, your smoothie will stay cool and frosty.
Some people say that beet juice can be hard to drink, and if you are one of them, you can try these beet smoothies instead:
Sources:
https://www.thespruceeats.com/types-of-beets
https://www.almanac.com/plant/beets
https://www.gardeners.com/how-to/beets/7157.html
https://www.pbs.org/food/the-history-kitchen/history-beets/
https://www.readersdigest.ca/food/healthy-food/health-benefits-of-beets/
https://www.healthline.com/nutrition/benefits-of-beets
https://www.healthline.com/health/beeturia#causes
https://sprintkitchen.com/peel-beets-before-juicing/
https://www.rxwiki.com/news-article/fruits-and-vegetables-adds-color-and-healthy-attractiveness-your-complexion
https://fdc.nal.usda.gov/fdc-app.html#/food-details/1103338/nutrients
http://nutritiondata.self.com/facts/vegetables-and-vegetable-products/2349/2
https://ods.od.nih.gov/factsheets/Folate-HealthProfessional/
https://www.medicalnewstoday.com/articles/325636
https://pubmed.ncbi.nlm.nih.gov/21371638/
https://www.medicalnewstoday.com/articles/287228
https://pubmed.ncbi.nlm.nih.gov/16373990/
https://pubmed.ncbi.nlm.nih.gov/28805671/
https://journals.plos.org/plosone/article?id=10.1371/journal.pone.0032988
https://www.mayoclinic.org/diseases-conditions/high-blood-pressure/in-depth/high-blood-pressure/art-20045868
https://pubmed.ncbi.nlm.nih.gov/18250365/
https://pubmed.ncbi.nlm.nih.gov/23596162/
https://pubmed.ncbi.nlm.nih.gov/23231777/
https://www.ahajournals.org/doi/full/10.1161/hypertensionaha.107.106617
https://pubmed.ncbi.nlm.nih.gov/15223073/
https://www.ncbi.nlm.nih.gov/pmc/articles/PMC4288952/
https://pubmed.ncbi.nlm.nih.gov/19661447/
https://pubmed.ncbi.nlm.nih.gov/30685420/
https://www.ncbi.nlm.nih.gov/pmc/articles/PMC2913796/
https://www.ncbi.nlm.nih.gov/pmc/articles/PMC6515411/
https://www.dovepress.com/betalain-rich-red-beet-concentrate-improves-reduced-knee-discomfort-an-peer-reviewed-fulltext-article-NDS
https://pubmed.ncbi.nlm.nih.gov/24858657/
https://www.ncbi.nlm.nih.gov/pmc/articles/PMC3705355/
https://pubmed.ncbi.nlm.nih.gov/24876314/
https://pubmed.ncbi.nlm.nih.gov/30566003/
https://pubmed.ncbi.nlm.nih.gov/19779706/
https://www.inspiredtaste.net/34221/lemon-ginger-beet-juice-recipe/
https://www.foodnetwork.com/recipes/food-network-kitchen/beet-carrot-apple-juice-3362438
https://www.cleaneatingkitchen.com/cant-be-beet-juice/
https://www.crunchycreamysweet.com/beets-and-berries-smoothie/