Although the name would suggest it, sugar alcohol is neither sugar nor alcohol. It got its name since it tastes sweet and has a chemical element that resembles alcohol. However, you might wonder if sugar alcohol is halal, and I'm here to answer your question.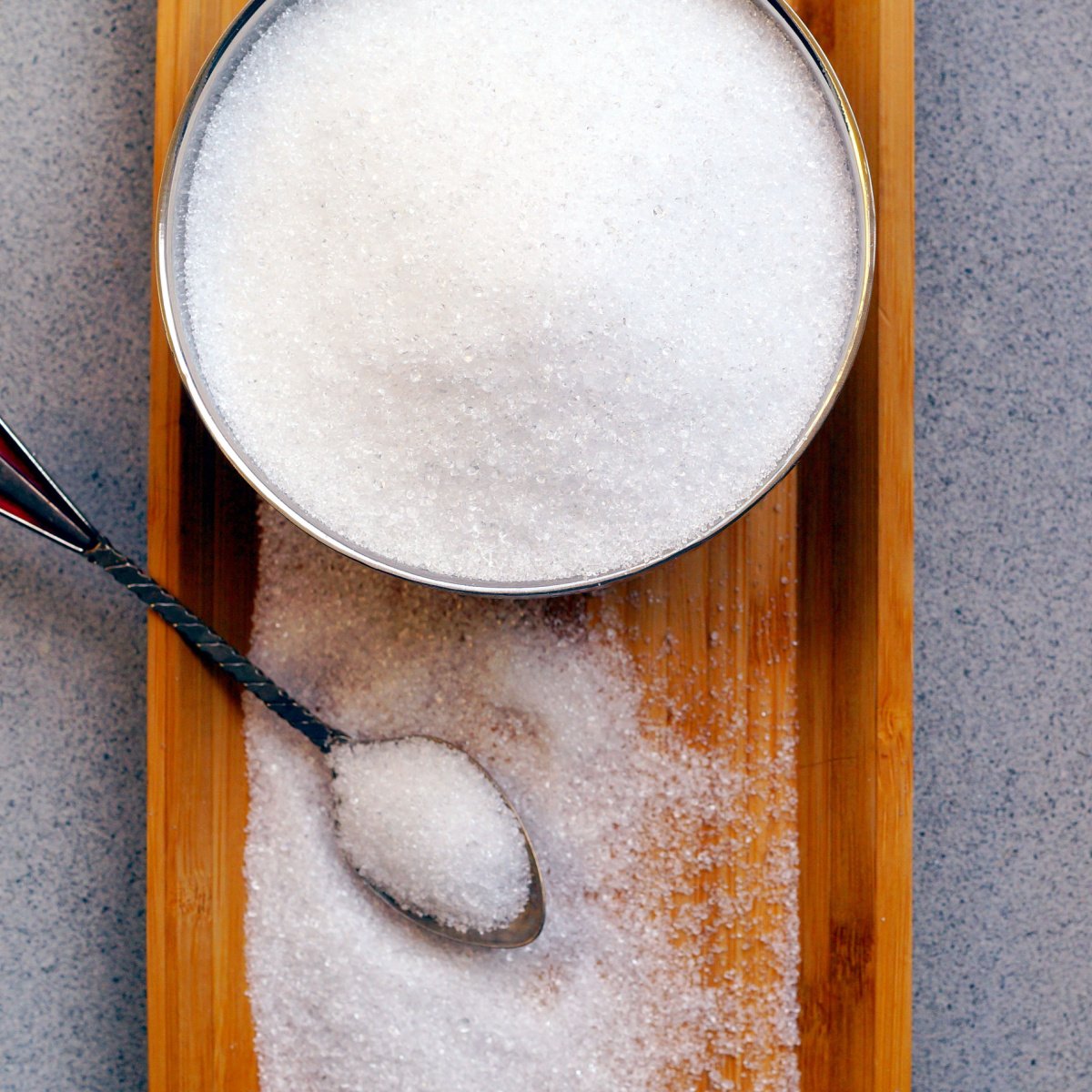 Sugar alcohol is a sweet substance that resembles alcohol but does not contain ethanol, which you find in alcoholic beverages, making it halal. Because sugar alcohol does not contain ethanol, you can't get drunk by consuming it.
At first, it might sound confusing, but this article will tell you everything you need to know about this topic and give you a list of foods that contain sugar alcohol.
Table of Contents
What is Sugar Alcohol?
Sugar alcohol, also known as a polyol, is a type of carbohydrate that provides sweetness but with fewer calories and less impact on blood sugar levels than regular sugar. You can find them naturally in fruits and vegetables and add them to processed foods.
Sugar alcohols work differently in the body than regular sugar, as the digestive system does not completely absorb them. This means that they provide fewer calories than regular sugar and take a while to convert into glucose, which helps to maintain stable blood sugar levels.
Common foods like candies, gums, baked goods, and ice cream contain sugar alcohols in the form of mannitol, sorbitol, maltitol, xylitol, and lactitol.
Is Sugar Alcohol Halal?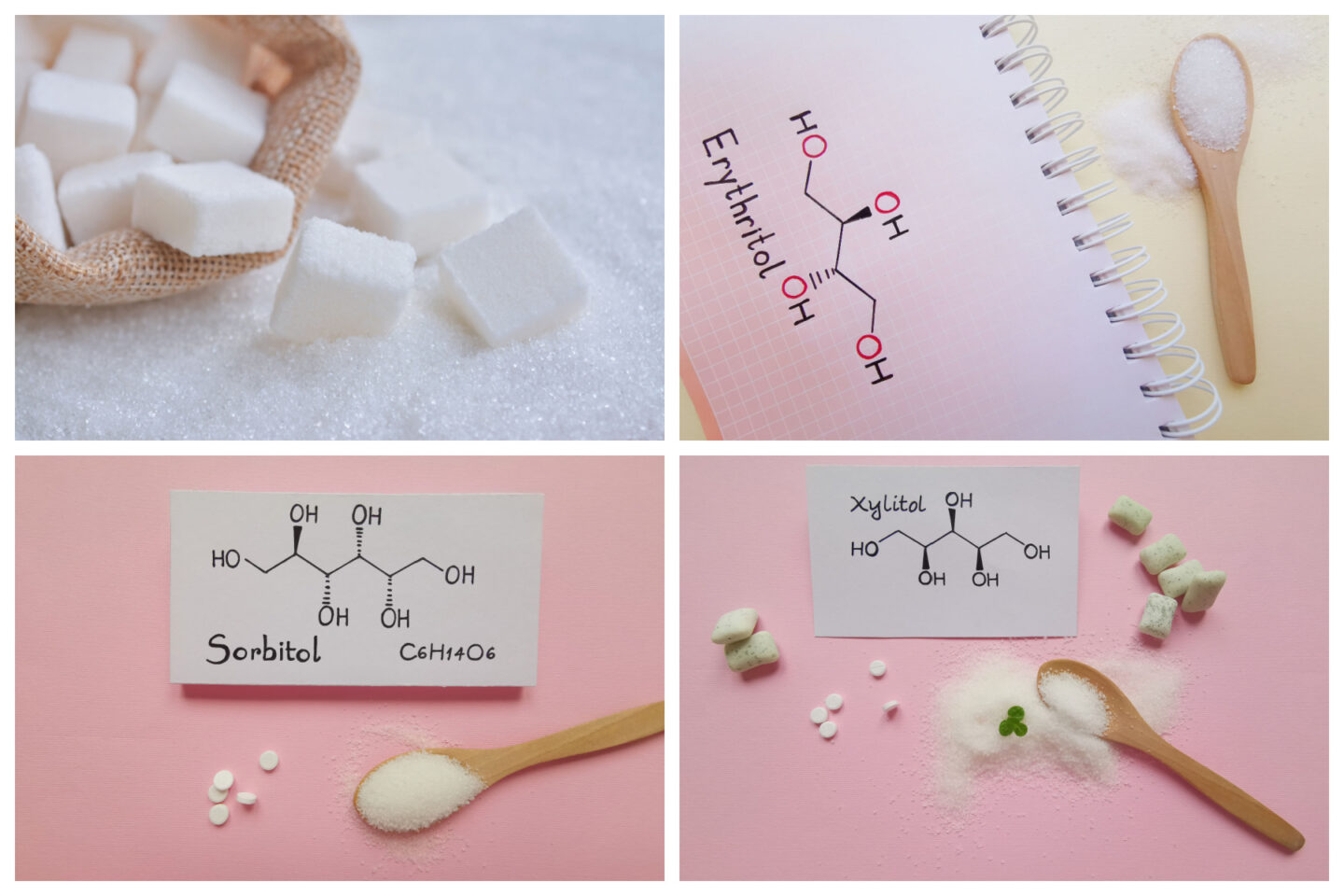 Yes, sugar alcohols are halal. Despite the debate over its acceptance as a halal ingredient, sugar alcohol is now accepted as halal in many Muslim countries, such as the Kingdom of Saudi Arabia and Qatar.
What Makes Sugar Alcohol Halal?
Sugar alcohols do not contain alcohol.
Despite containing the word "alcohol" in its name, sugar alcohol does not contain alcohol. Sugar alcohols are a type of carbohydrate, not a type of alcohol. Sugar alcohols got their name because they are sweet, like sugar, and their chemical elements resemble those of alcohol.
Sugar alcohol doesn't make you drunk.
Islamic law strictly prohibits taking intoxicating ingredients, including alcoholic drinks that contain ethyl alcohol. Muslims believe that by taking alcohol, you are harming yourself and others in one way or another.
And since sugar alcohol does not contain alcohol and is not intoxicating, it is halal, not haram, and safe for Muslim consumers.
Is Sugar Alcohol Healthy?
While sugar alcohols have fewer calories than table sugar and have a lower chance of spiking blood sugar levels, they are not totally healthy when consumed in high doses.
Sugar alcohols have a laxative effect on people. Sugar alcohols are hard for the gut to break down, so the body tries to get rid of them through a bowel movement. Sugar alcohols attract water into the stomach and cause diarrhea in severe cases.
Along with diarrhea, you can also experience bloating, gas formation, and abdominal pain. However, when consumed in tolerable doses, sugar alcohols do not cause any harm, making them a better option for people with diabetes.
List of Food With Sugar Alcohol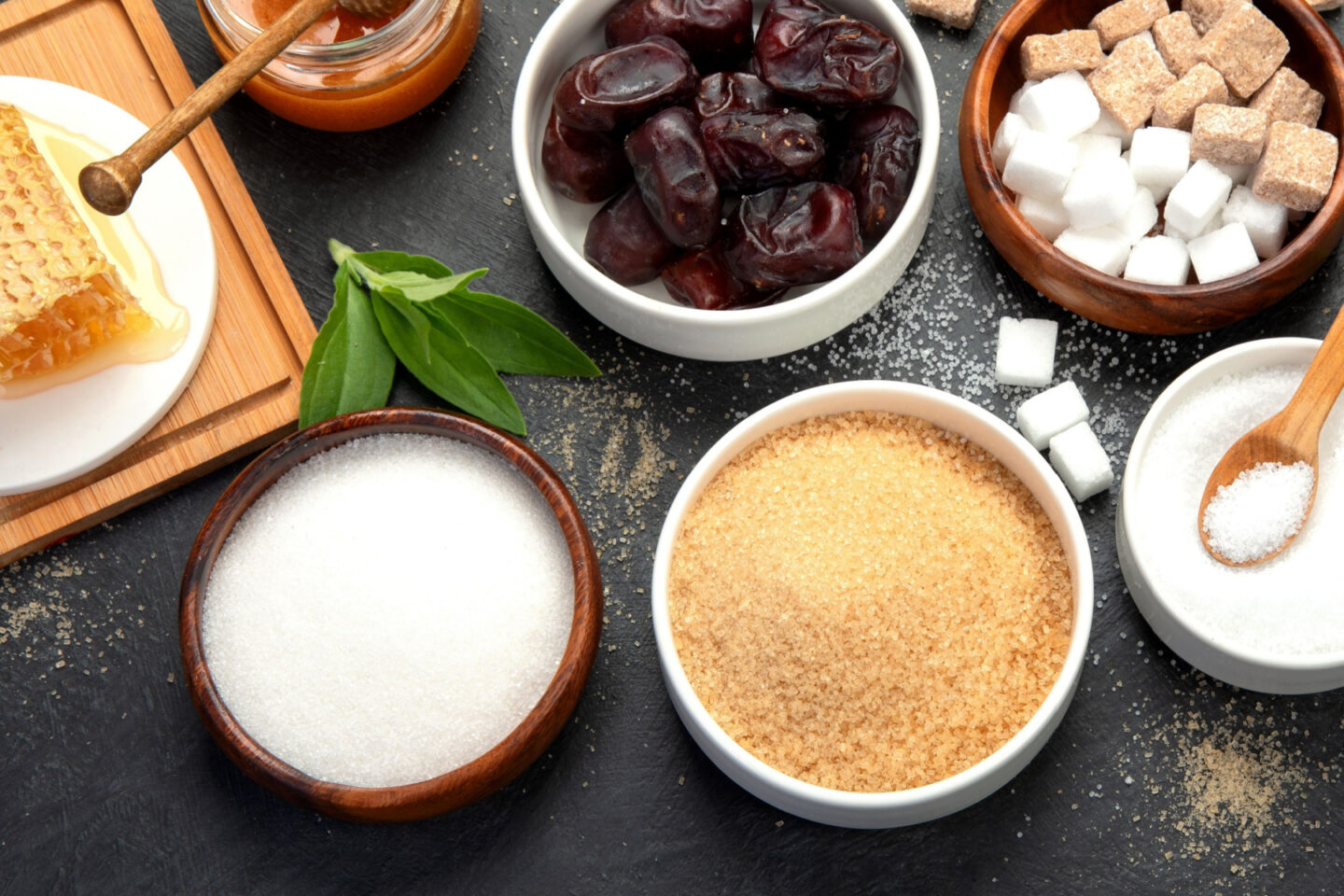 Sorbitol - Prunes, apples, apricots, cherries, candies, corn syrup, and sugar-free gums
Mannitol - Pineapples, olives, sweet potatoes, and carrots
Xylitol - Chewing gums, corncobs, cereals, and mushrooms
Isomalt - Hard candies such as lollipops, toffee, and cough drops
Hydrogenated starch hydrolysates (HSH) - Confectioner sugars, mouthwash, and baked goods
Maltitol - Chewing gum, hard candies, chocolate bars, and chocolate-flavored foods
Lactitol - Sugar-free ice cream, candies, sugar-reduced food, cookies, and chewing gum
Erythritol - Grapes, peaches, watermelon, beer, sake, and white wine
Related Questions
Is sugar alcohol the same as an artificial sweetener?
No, sugar, alcohol, and artificial sweeteners are not the same. Sugar alcohol is made from carbohydrates and has calories. An artificial sweetener is a sugar substitute made from chemicals and has no nutritional value.
Is chocolate liquor halal?
Yes, chocolate liquor is halal as it does not contain alcohol. Chocolate liquor comes from ground cacao beans and cacao butter and does not use any haram ingredients, making it halal.