In 2020 alone, around 1.8 million Americans contracted cancer. On average, the death rate from cancer in the United States is about 158 people out of 100,000, meaning that most cancer diagnoses are not a death sentence. We've come a long way in recent years with early detection and treatment methods to ensure that people with cancer can stick around for a long time.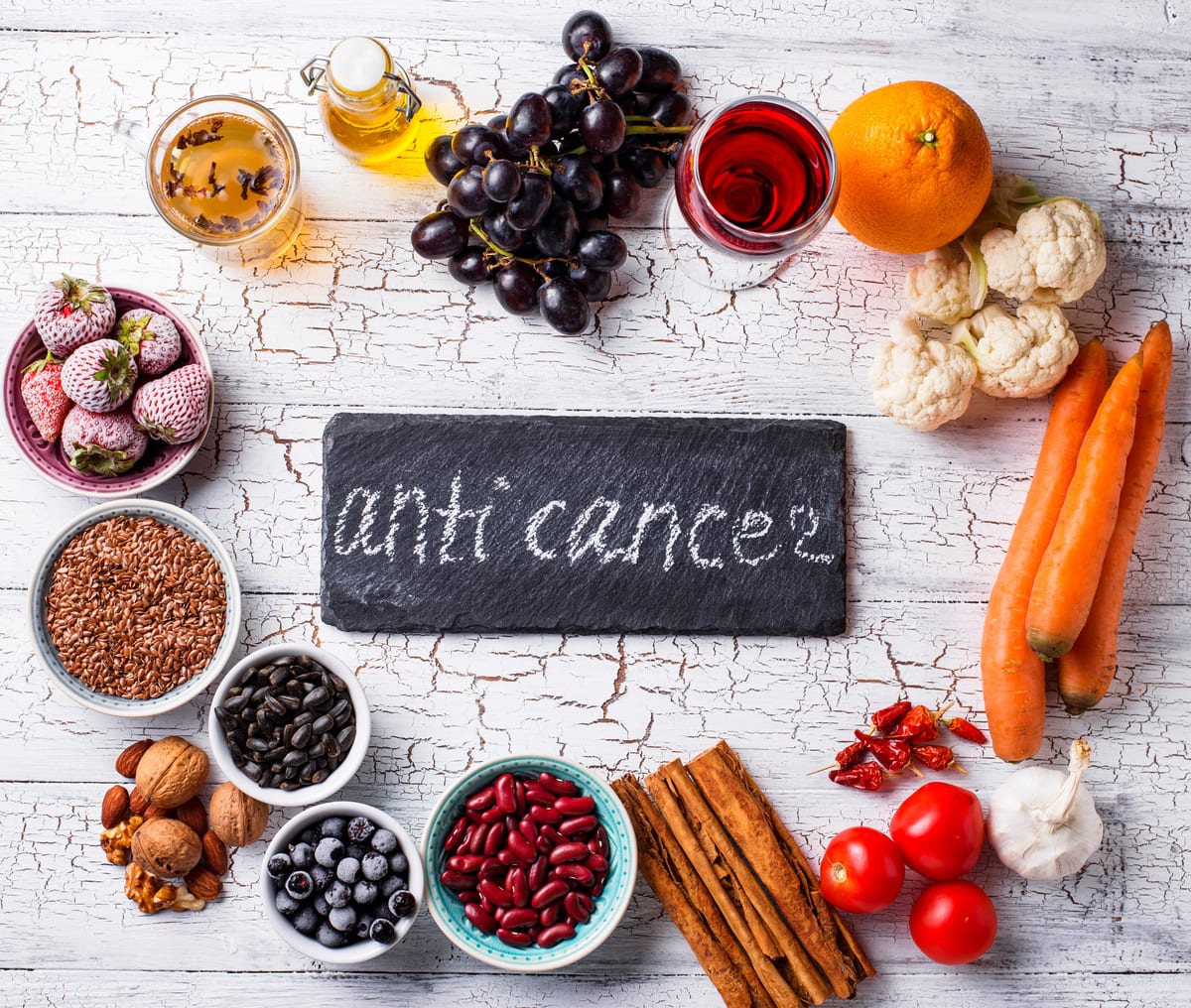 That said, cancer is still a dangerous and deadly disease, particularly when it isn't caught early. So, taking steps to prevent your risk of developing cancer can help you avoid dealing with it. Although cancer can develop in many ways, maintaining a healthy lifestyle is still one of the best prevention methods. Your diet influences your health significantly, meaning that eating the right foods can help lower your risk level. So, with that in mind, we want to take a look at the top fruits and vegetables you should be eating (and juicing) to fight cancer.
Table of Contents
Disclaimer: While our research does indicate that these foods can provide noticeable health benefits in fighting cancer, there are no guarantees. Eating these fruits and vegetables doesn't mean that you can't get cancer, only that you'll have less of a risk. As we mentioned, cancer can develop for many reasons, and your diet is only one of them. These recommendations are meant to be taken as guidelines, not hard and fast rules.
Juicing Your Fruits and Veggies
For many people, adding more fruits and vegetables to their diet is a bit of a struggle. Unfortunately, a bowl of greens is not as tasty as a bowl of candy or bacon, so these ingredients are not always at the top of the shopping list.
One way to make it easier to incorporate these foods is by juicing them. These days, there are tons of electric juicers on the market, which allow you to extract most of the vitamins and nutrients from each ingredient. So, when trying to add cancer-fighting fruits and veggies to your daily routine, a juicer can be a worthwhile investment. You can find out more about the basics of juicing and how it works here.
A Primer on Cancer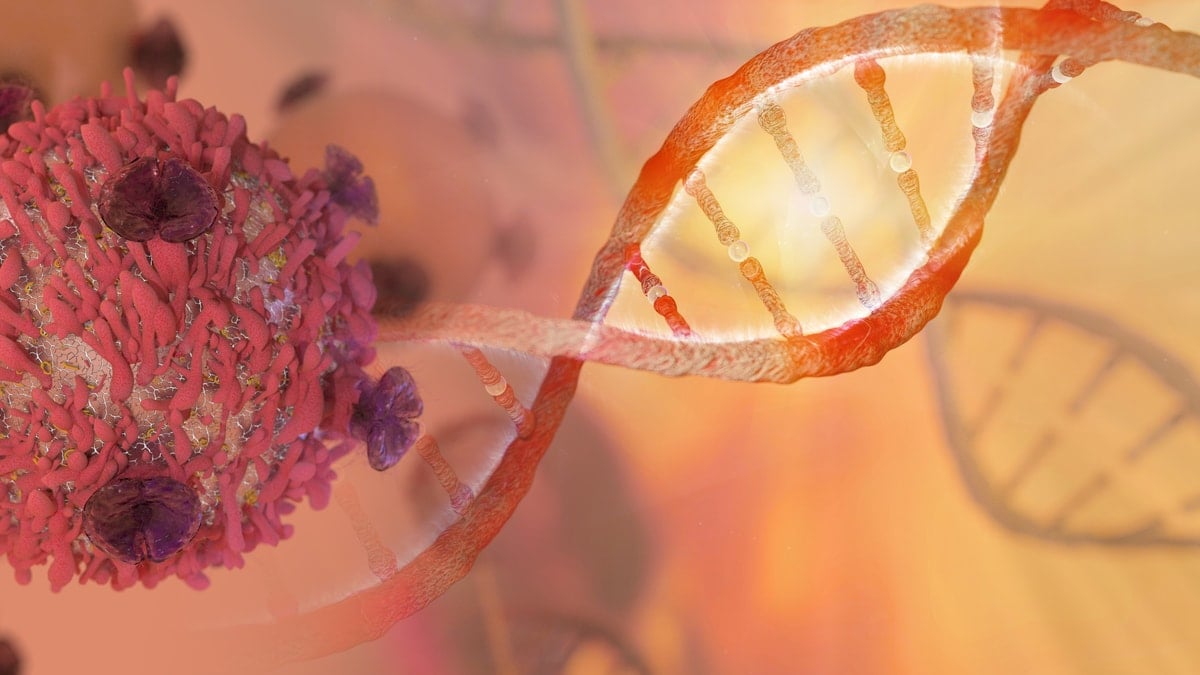 It may surprise you to learn that your body is constantly fighting against cancer. Without these natural systems keeping cancer cells in check, you would develop the disease almost immediately. Also, keep in mind that the term "cancer" refers to a collection of diseases that can affect various parts of the body. Some examples can include colorectal cancer, cervical cancer, bowel cancer, rectal cancer, and more. However, the way that cancer starts is often the same, regardless of where it is.
In a healthy body, cells die and are continuously replaced. When we're young, our new cells generate far faster than the old ones, which is why we grow bigger as we reach adolescence. Once we get older, this replacement process slows down to the point where cells are dying faster than they're being created, leading to the deterioration of the various internal organs and systems.
Cells can die either naturally or because they get damaged. Because damaged cells are still technically alive, they are killed by the body so that they don't turn into cancer. Unfortunately, sometimes the cells don't do what they're supposed to, and they survive and multiply. As this happens, the cells spread, often leading to a mass called a tumor. When cancer occurs in the blood, however, it does not form a tumor.
Benign vs. Malignant Tumors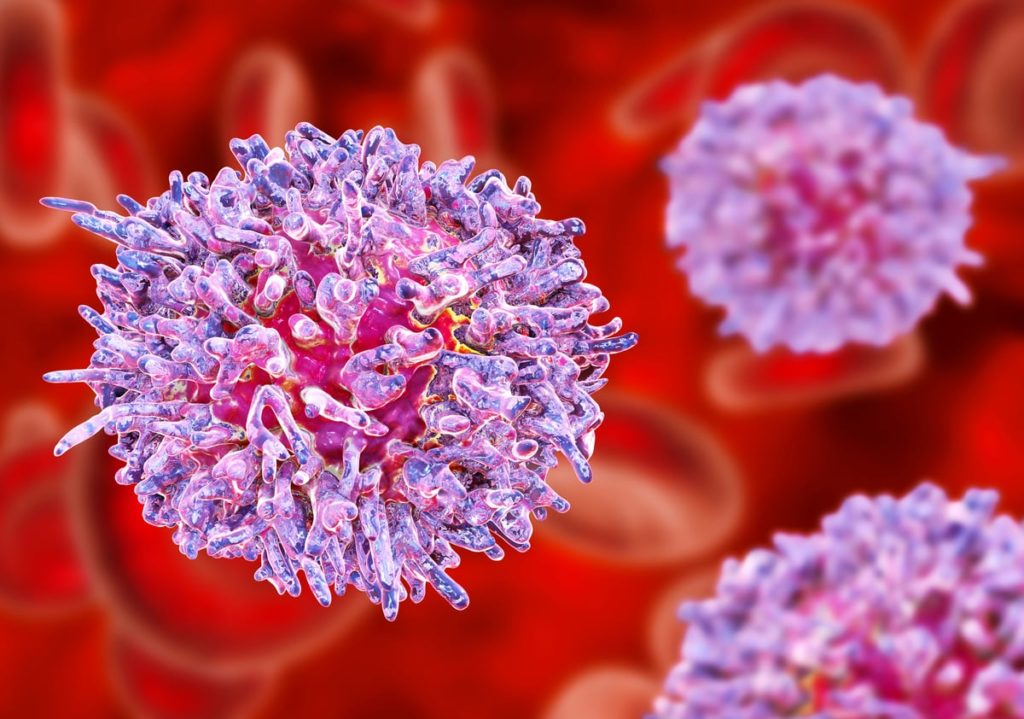 The presence of a tumor does not always mean a serious condition. What matters is if the cancerous cells are invading the normal cells around them, causing them to become cancerous as well. If that happens, the tumor is malignant, meaning that it poses a severe health risk if left untreated. Some forms of cancer are much more aggressive than others, meaning that they attack healthy cells at a much higher rate, spreading throughout the body rapidly.
Benign tumors are those that don't invade other cells, instead remaining in their original place. In some instances, you might need to get a benign tumor removed, but it rarely poses a threat to your overall health.
Metastatic Cancer
In many cases, as cancer spreads through other parts of the body, the cells remain biologically similar and don't mutate into other forms of cancer. When this happens, it's called metastatic cancer. For example, if you have lung cancer that spreads to your chest, it doesn't mean that they change to breast cancer cells. Instead, it's called metastatic lung cancer because the cells in the breasts are the same as the ones that originated in the lungs.
How Does Food Help With Cancer Prevention?
Overall, as long as your body can keep replacing old cells with healthy new ones, you shouldn't develop cancer. That said, many environmental factors can damage cells and alter their DNA, causing them to multiply and spread unabated. For example, UV rays from the sun destroy skin cells from too much exposure. In some cases, those cells don't die and instead form skin cancer.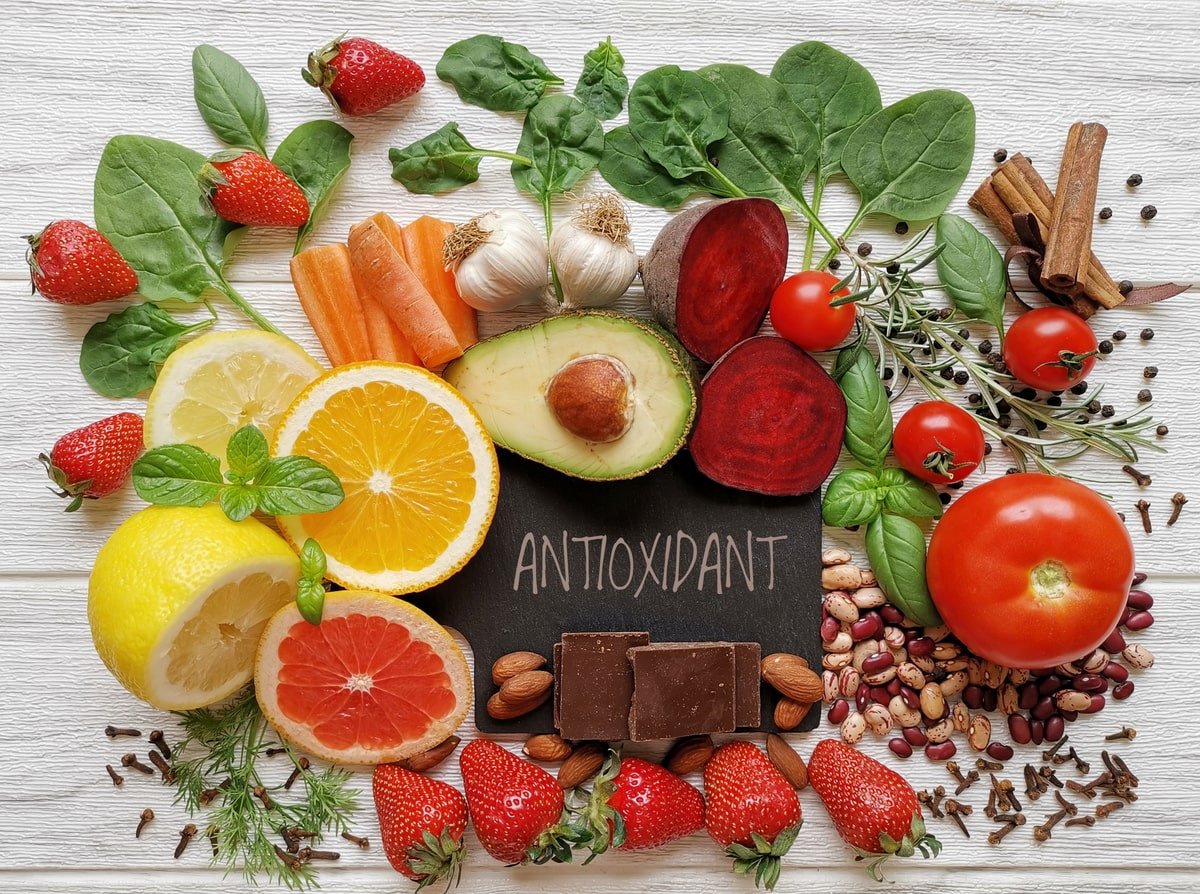 Your diet can help facilitate healthy cell regeneration and a lower risk of cancer in a few different ways, such as:
Antioxidants - Oxidants, aka free radicals, are naturally occurring chemicals that can potentially damage cells. So, foods with antioxidants (or antioxidant supplements) can help protect your cells and keep them in good condition. That said, new research indicates that antioxidants can actually help cancer spread, so cancer patients will want to avoid them as much as possible. It's currently unclear why this happens, but they can still work as a preventive measure for reduced risk.
Fiber - Multiple studies have shown a strong correlation between a high-fiber diet and low cancer risk. While scientists can't fully explain why this happens, one reason could be that fiber helps move waste through your system, meaning that it has less time to leach into the body and damage cells.
Polyphenols - This term relates to a class of natural chemicals found in certain fruits and vegetables (and green tea). Polyphenols show antioxidant and anti-inflammatory properties, which studies have shown can help prevent cancer. Remember, though, that antioxidants are not recommended for those who currently have cancer, as they can help the cells spread faster.
Overall, cancer-fighting foods are mostly unprocessed and all-natural, mainly because they are not actively damaging cells. For example, a Mediterranean diet, which incorporates nuts, fruits, vegetables, fatty fish (with plenty of omega-3 fatty acids), and other healthy food, can make it easier to fend off cancerous growths. That said, meats can increase your cancer risk, thanks to higher concentrations of saturated fat and heterocyclic amines. These amines form when meat is cooked at high temperatures, and they can damage cells.
Because cell damage can lead to higher cancer risk, the more often you damage your cells, the more you're rolling the dice on your body's health. So, a healthy diet with plenty of fruits and vegetables (and fewer processed foods) can help minimize this damage and help you play the odds. That said, the wrong combination can always come up, no matter how careful you are, so keep in mind that diet is only one part of the equation.
Which Fruits and Vegetables Can Help Fight Cancer?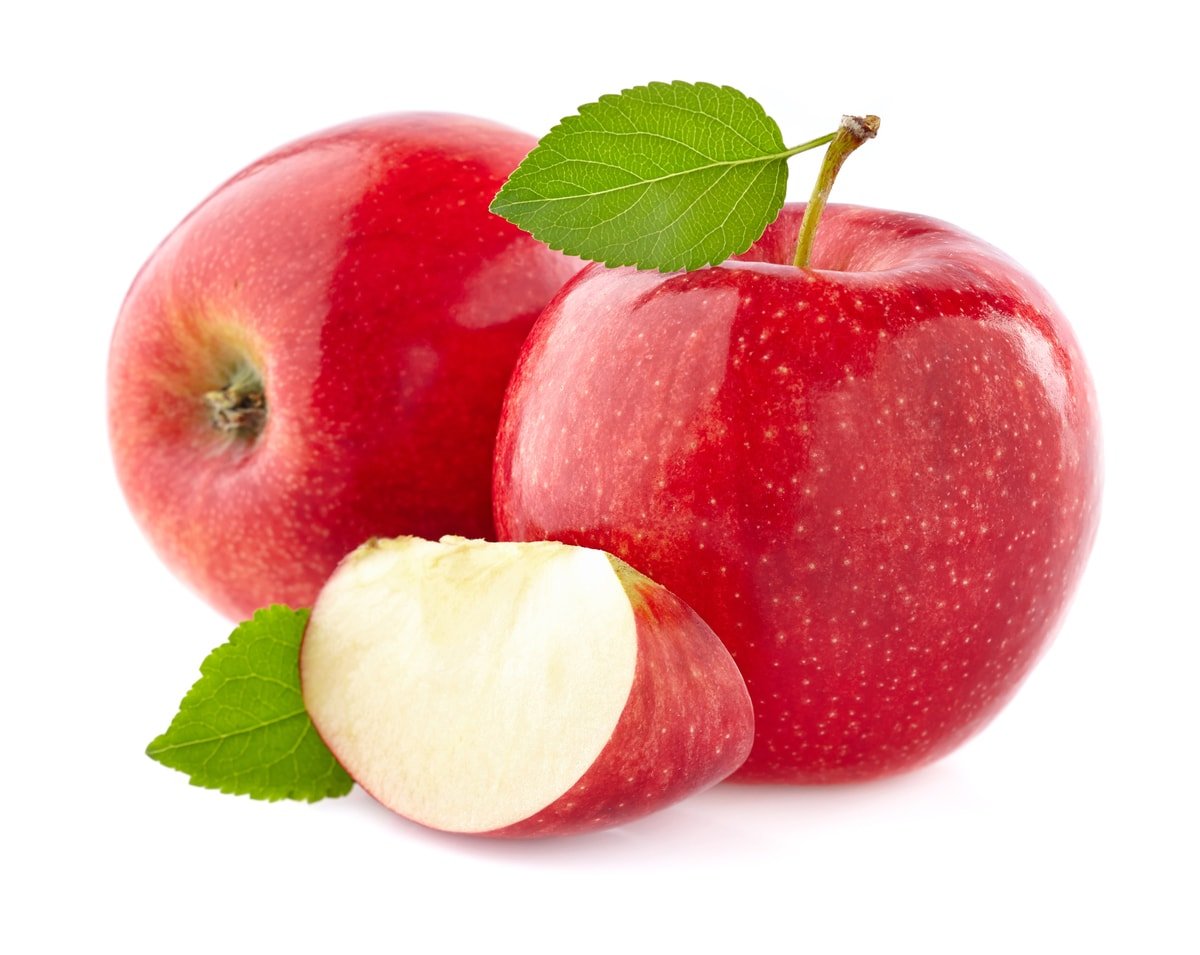 Now that we understand how cancer works and how food can help keep your body healthy, let's break down the top 15 fruits and vegetables that can prevent cell damage and potentially help you avoid cancer altogether.
Apples
These delicious fruits help fight cancer in two ways. First, they contain polyphenols, which we've established work as antioxidants to prevent cell damage. Second, they have lots of dietary fiber, which helps clean out your system and can help prevent weight gain.
Unfortunately, when juicing apples, you lose a lot of that fiber, so keep that in mind. Adding the leftover pulp to your beverage helps, but you might have to develop a taste for thicker juices to ensure that the concoction goes down smoothly.
Blueberries
Almost all berries contain antioxidants, but blueberries have one of the highest natural concentrations. Blueberries also have flavonoids, which help prevent cancer growth. The fruit also contains phytochemicals, which can help reduce cancer growth and prevent DNA damage. More research has to be done to determine how potent blueberries are, but adding a few of them to your juice certainly helps, both with cancer and heart disease.
Brussels Sprouts
Not only do these tiny cabbages contain plenty of fiber and phytochemicals, but they also have glucosinolate. This chemical has shown preliminary evidence of preventing hormone-related cancers (i.e., breast and prostate cancers). While you can't necessarily juice Brussels sprouts, you can chop them up and add them to a smoothie (or grill them for a tasty side dish).
Cauliflower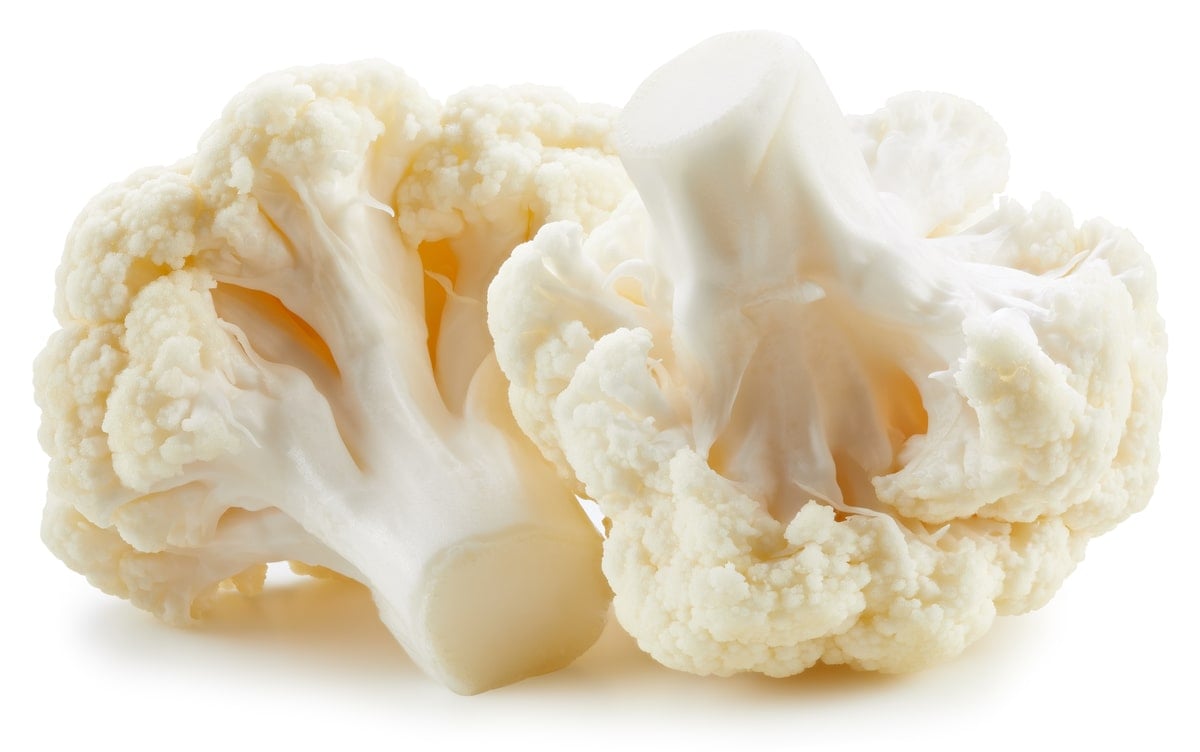 Cauliflower is part of the cruciferous vegetable family, putting it in the same class as broccoli and kale. All cruciferous vegetables have anti-cancer properties, thanks largely to their high concentrations of so many vitamins and minerals. Cauliflower is also an excellent source of vitamin C, which preliminary evidence suggests can help facilitate cancer treatments. While this vegetable isn't as loaded with vitamin C as other foods, it can make a difference.
Cherries
While other fruits and vegetables can help prevent cancer, cherries may also help keep cancer cells from multiplying too fast. The secret is melatonin, which is being studied for its effectiveness in combating the disease.
Cranberries
As we mentioned, all berries have antioxidants, but cranberries may go a step further and prevent the growth and spread of cancer cells. Initial research indicates that phenolic compounds, which cranberries have in spades, can inhibit metastasis by affecting the genetic makeup of cancerous cells.
Grapefruit
While you may have to wear glasses or goggles while eating grapefruit (if cartoons are to be believed), it is chock-full of antioxidants, making it a worthwhile addition to your cancer-fighting arsenal. Plus, if you use a juicer to extract these nutrients, you don't have to worry about getting a shot of unfiltered juice to the eye.
Grapes
You may have heard that a glass or two of red wine is good for your body, thanks to a polyphenol called resveratrol. However, since the alcohol in wine can somewhat counteract the effects, why not go directly to the source? Grapes also have resveratrol, and you don't have to worry about having a little too much during dinner. Overall, this compound has been shown to reduce cancer cell growth and protect cells to prevent the disease in the first place.
Kale
Kale has enjoyed the spotlight for quite a while now, having been dubbed a superfood a few years back. While kale isn't exactly a "magic bullet" for health, it does contain lots of antioxidants, which work well to prevent cancer from developing. This leafy green also has fiber and vitamin C for even better benefits. Juicing kale is pretty hard, but you can chop it into tiny pieces or use kale powder and stir it into your beverage.
Oranges
Orange juice is probably the simplest drink to make in a juicer, and it offers plenty of vitamin C. Oranges also have phytochemicals to help prevent cancer growth, meaning that you can drink orange juice for prevention and mitigation if necessary.
Pineapple
This fruit is relatively new to the anti-cancer front, but preliminary research shows some promising results. That said, the study did use pineapple vinegar, so it's currently unclear how much of an impact pineapple juice will have on the body. The secret to preventing cancer lies in bromelain, which is highly present in pineapples. This compound is also why pineapple juice can tingle and why it's so useful for tenderizing meat. Bromelain breaks down protein cells and can do the same to cancer too.
Raspberries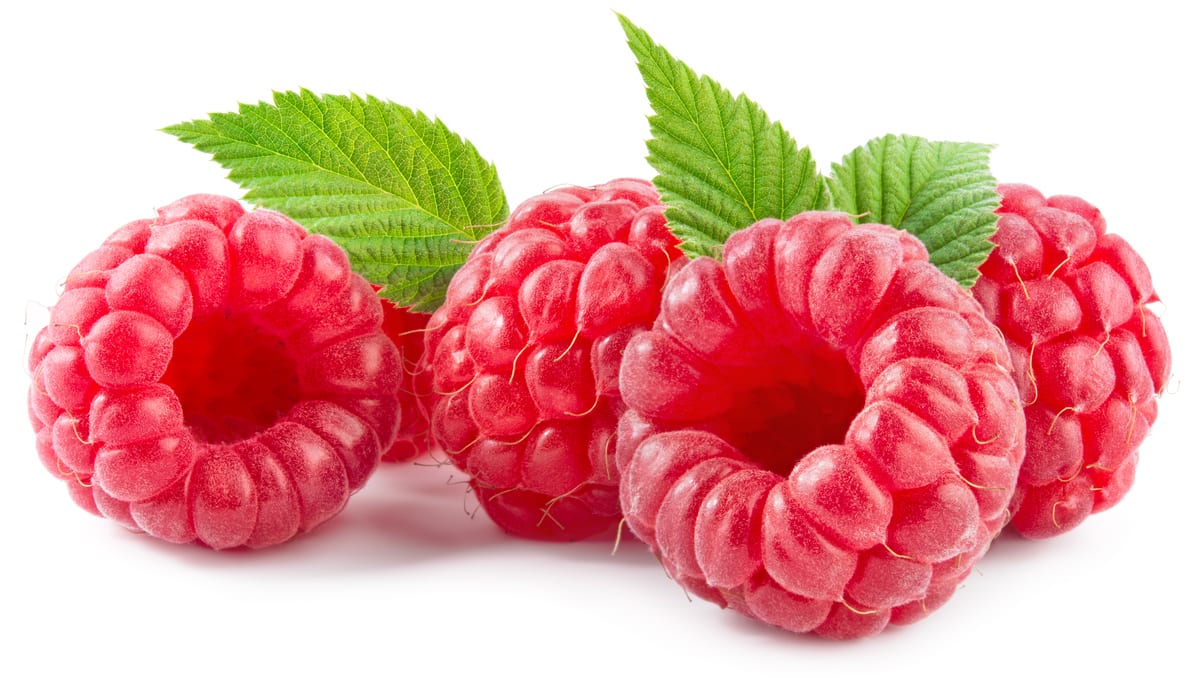 In addition to antioxidants and fiber, raspberries also contain ellagitannin (ET), which is in the same class as flavonoids and polyphenols. Research indicates that ET can help break down cancer cells and prevent them from spreading. Better yet, raspberries are easy to juice and add just a slight tartness to your beverage.
Spinach
Overall, leafy greens are super healthy, meaning that you should incorporate them as much into your diet as possible. While juicing spinach is pretty challenging, it's easy to add to a smoothie or a salad. Spinach contains many vitamins and minerals, including carotenoids, which have been shown to prevent cancer cells from developing and spreading.
That said, leafy greens also have beta-carotene, which may increase lung cancer risk for smokers, so keep that in mind if you smoke, even sparingly.
Strawberries
These berries primarily add antioxidants to your diet, but they are remarkably low in calories and sugar. So, if you're looking for a semi-sweet snack that won't weigh you down, a handful of strawberries can do the trick. Eating them whole will add fiber to your system, but juicing strawberries works for getting those nutrients. A single strawberry only has about four calories, so feel free to get a little wild with them.
Tomatoes
Last but not least, we have the fruit/vegetable that is the tomato. The secret of this food is lycopene, which is pretty powerful in preventing cancer. This compound protects cells, rounds up free radicals, and helps kill cancer cells before they have a chance to spread. Unfortunately, tomato juice is a bit of an acquired taste, but if you add some sweeter fruits, it will go down easier.
Bottom Line: Juicing Can Help You Incorporate More Fruits and Veggies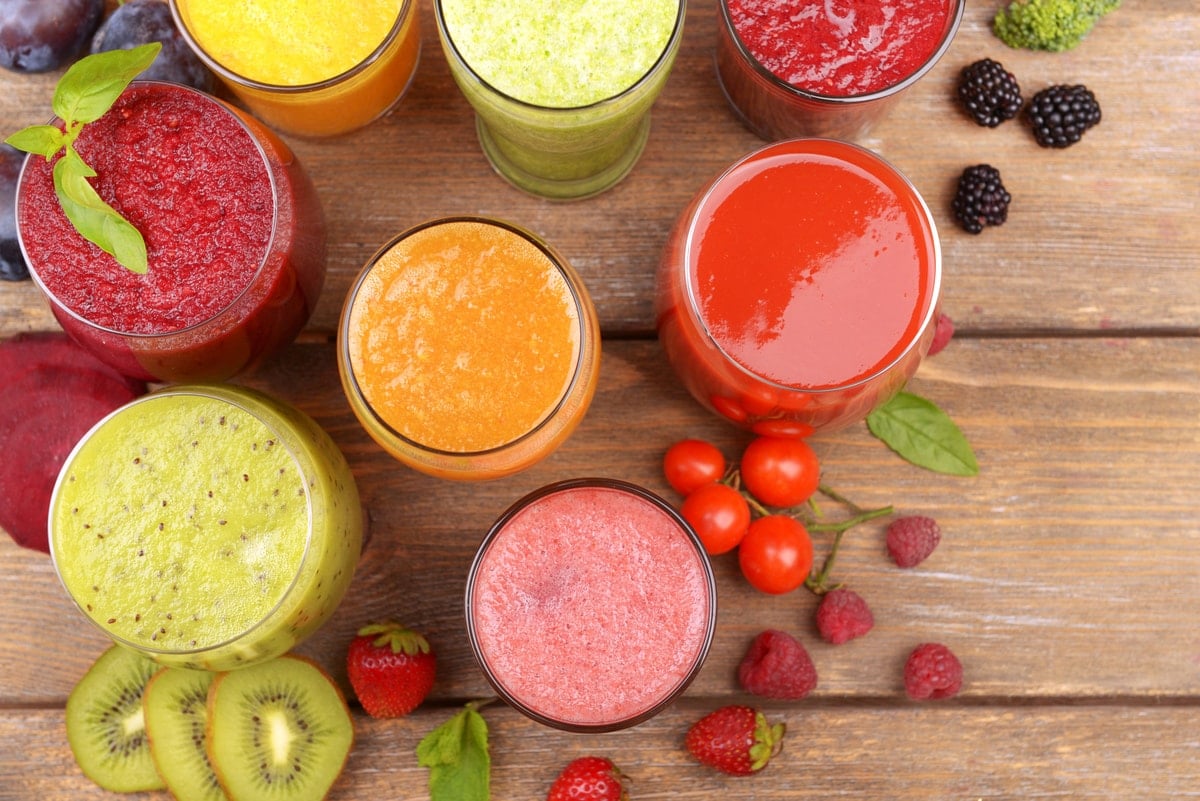 As we've seen, a dietary pattern with natural foods like fruits and vegetables can help keep your body in excellent condition. The healthier you are, the less risk you have of developing cancer, so it pays to add as many of these preventive ingredients to your diet as possible. Juicing can make it easier to extract nutrients, but keep in mind that you will lose fiber in the process. If you use a blender and make smoothies, you can keep the fiber and the vitamins, so sometimes that option is healthier.
However, no matter how you ingest these foods, they're sure to help you feel your best. Remember that physical activity helps regulate your cells and makes it easier for nutrients to flow to various parts of the body. Maintaining a healthy weight can also reduce cancer incidence because you're not putting as much stress on your organs and internal systems. Stay healthy!
Sources:

https://www.cancer.gov/about-cancer/understanding/statistics
https://www.cancer.gov/about-cancer/understanding/what-is-cancer
https://www.cancer.gov/news-events/cancer-currents-blog/2015/antioxidants-metastasis
https://www.cancer.gov/about-cancer/causes-prevention/risk/diet/antioxidants-fact-sheet
https://pubmed.ncbi.nlm.nih.gov/1851150/
https://www.ncbi.nlm.nih.gov/pmc/articles/PMC4997428
https://www.ncbi.nlm.nih.gov/pmc/articles/PMC6834187/
https://www.aicr.org/cancer-prevention/food-facts/
https://www.ncbi.nlm.nih.gov/pmc/articles/PMC2737735
https://www.ncbi.nlm.nih.gov/pmc/articles/PMC5503661/
https://www.ncbi.nlm.nih.gov/pmc/articles/PMC5751192/
https://www.ncbi.nlm.nih.gov/pmc/articles/PMC6660685/
https://www.ncbi.nlm.nih.gov/pmc/articles/PMC4885066/
https://www.ncbi.nlm.nih.gov/pmc/articles/PMC4832910/
https://www.cancer.gov/about-cancer/causes-prevention/risk/diet/cooked-meats-fact-sheet