Watermelons are one of the most famous fruits that quench your thirst. This water-rich, vibrant ball of goodness offers a handful of nutrients and is incredibly delicious. Additionally, watermelon could be your ally if you experience occasional or chronic constipation.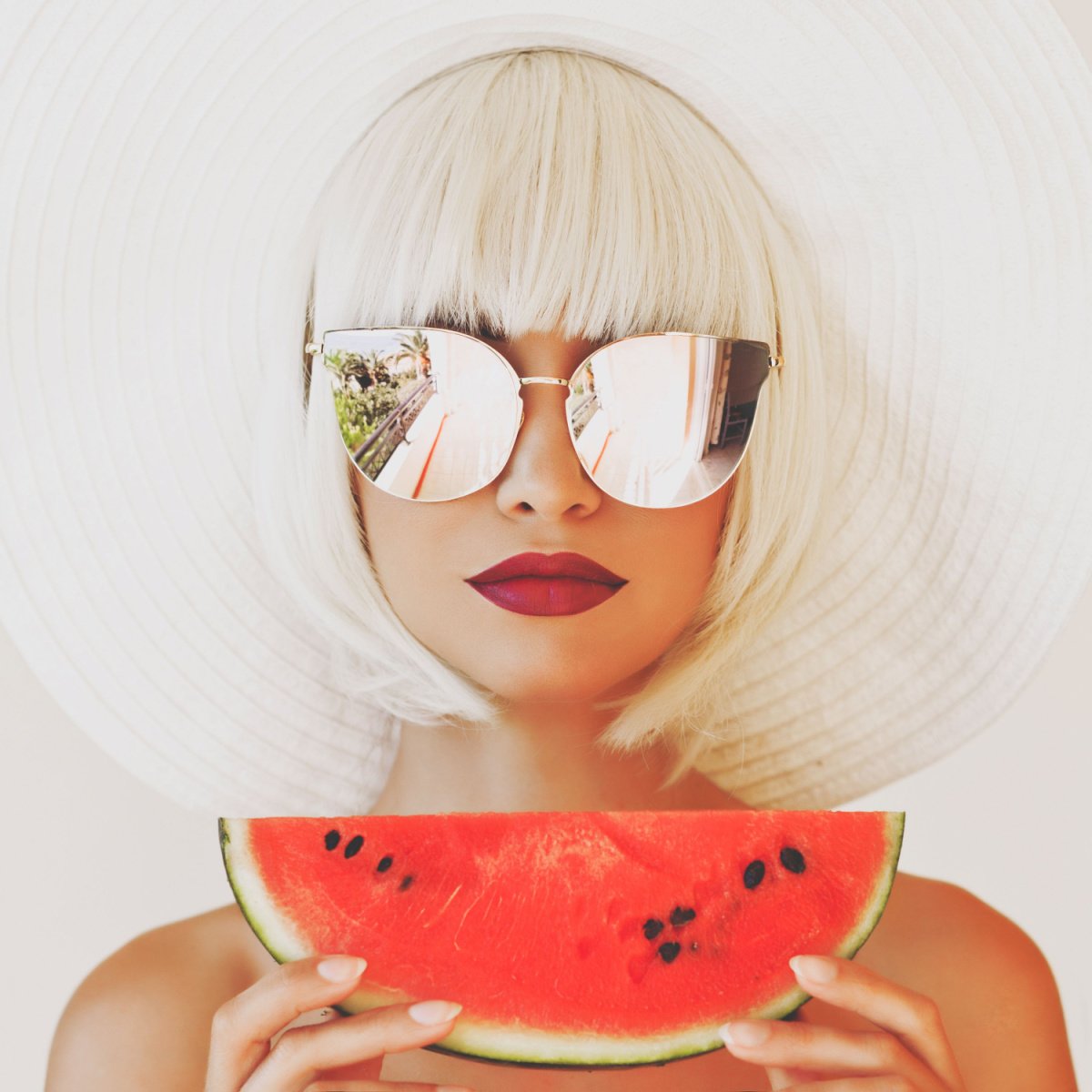 Watermelon is one of the top 12 most effective fruit juices for constipation. Watermelon contains high amounts of water that help soften lumpy stools. It is high in fructose, which draws water into the gut, as well as lycopene and mannitol, both of which aid digestion and soften stools.
Read on as I discuss every reason why watermelon is more than just a sweet treat for the summer heat.
Table of Contents
Constipation In A Nutshell
According to the Mayo Clinic, constipation is when a person has difficulty passing stools and has fewer than three bowel movements in a week. It is a common and often uncomfortable problem that various factors can cause.
The most common causes are a diet low in fiber or fluids, inadequate physical activity, or changes in routine. Stress, certain medications, and medical conditions can also contribute to constipation.
Chronic constipation is when the symptoms last for more than three weeks. Symptoms of constipation include:
Infrequent bowel movements
Hard stool
Straining to pass stool
Sense of incomplete evacuation
Abdominal pain
Bloating
Tiredness after meals
Frequent urination
While you can always opt for commercial laxatives to relieve the symptoms, these laxatives come with side effects such as nausea, abdominal cramps, gas and flatulence, and dehydration, which can cause an electrolyte imbalance.
Drinking fruit juices, such as prune juice, pear juice, apple juice, grape juice, pineapple juice, orange juice, pomegranate juice, cherry juice, beet juice, celery juice, and lemon juice, can naturally help relieve constipation.
How Does Watermelon Make You Poop?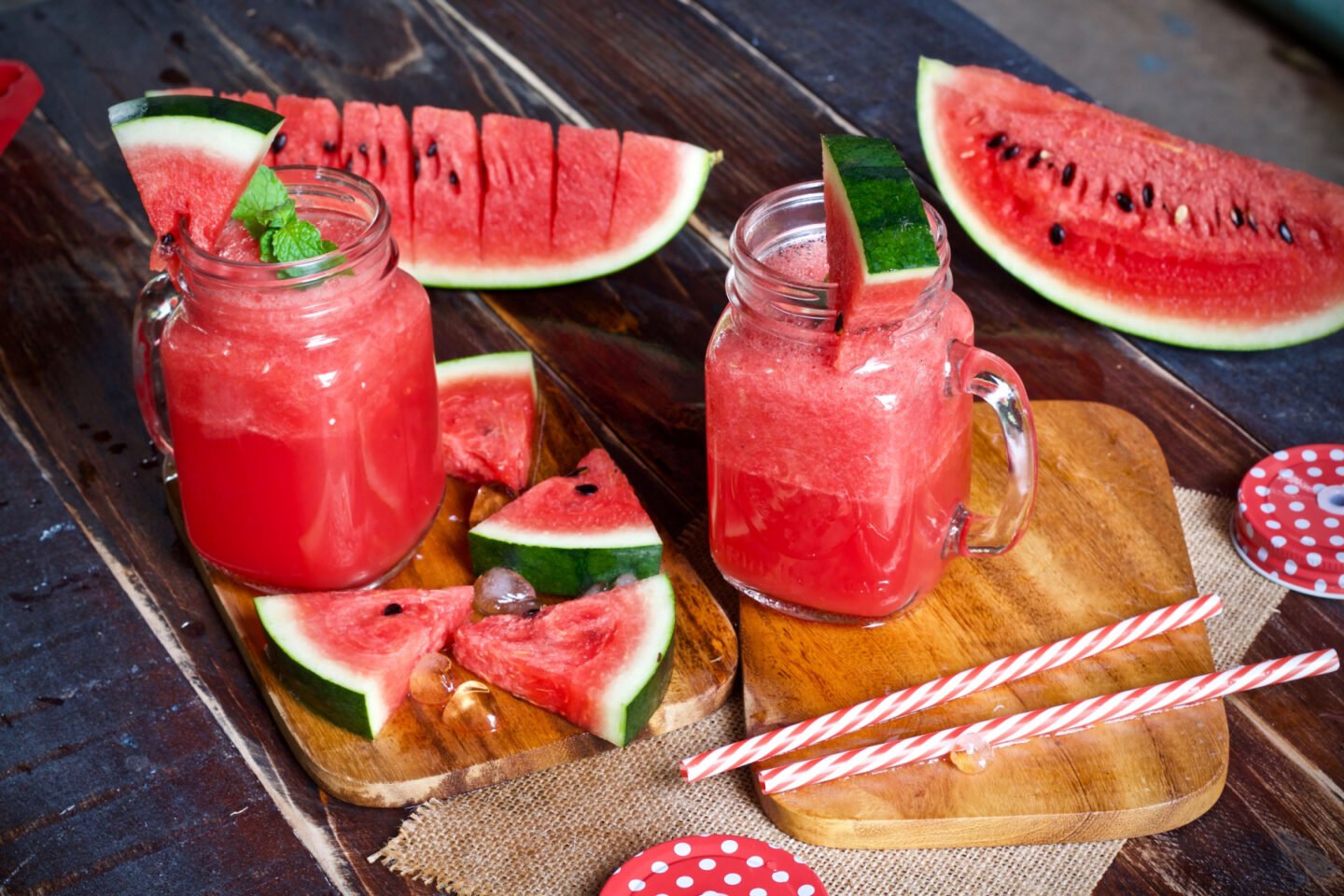 Even though watermelon doesn't have a lot of insoluble or soluble fiber, which is needed to relieve constipation, it does have a lot of water, which helps soften hard, lumpy stools and makes them easier to pass.
Moreover, while other fruits contain sorbitol, which is a type of sugar that attracts water into the gut, watermelon has mannitol and fructose, which are also types of sugar that draw water into the digestive tract, and lycopene, which improves overall digestive health.
Watermelon Is 92% Water
Several scientific studies claim that dehydration increases the risk of developing constipation. This is true, especially for toddlers who do not prioritize hydration.
Watermelon is an excellent way to boost your hydration, containing 92% water. Water is essential for the healthy functioning of the digestive system and is an integral part of treating constipation.
When the body is dehydrated, it becomes sluggish, making it difficult for food to pass through the digestive tract. This can lead to constipation, as the food cannot move through the intestines as quickly.
Water helps to soften the stool, making it easier to pass as it helps lubricate the intestines and makes it easier for the muscles in the digestive tract to push the stool along.
It is also important to drink a lot of water so that the body can absorb the nutrients from food. When the body isn't getting enough water, it can't absorb the vitamins and minerals it needs from food. This can cause constipation.
Also, water helps flush out toxins and waste products from the body that may cause constipation.
Since plain water does not appear so appealing to kids, you can make them eat watermelon or make watermelon juice to relieve constipation.
Watermelon Is High In Sugar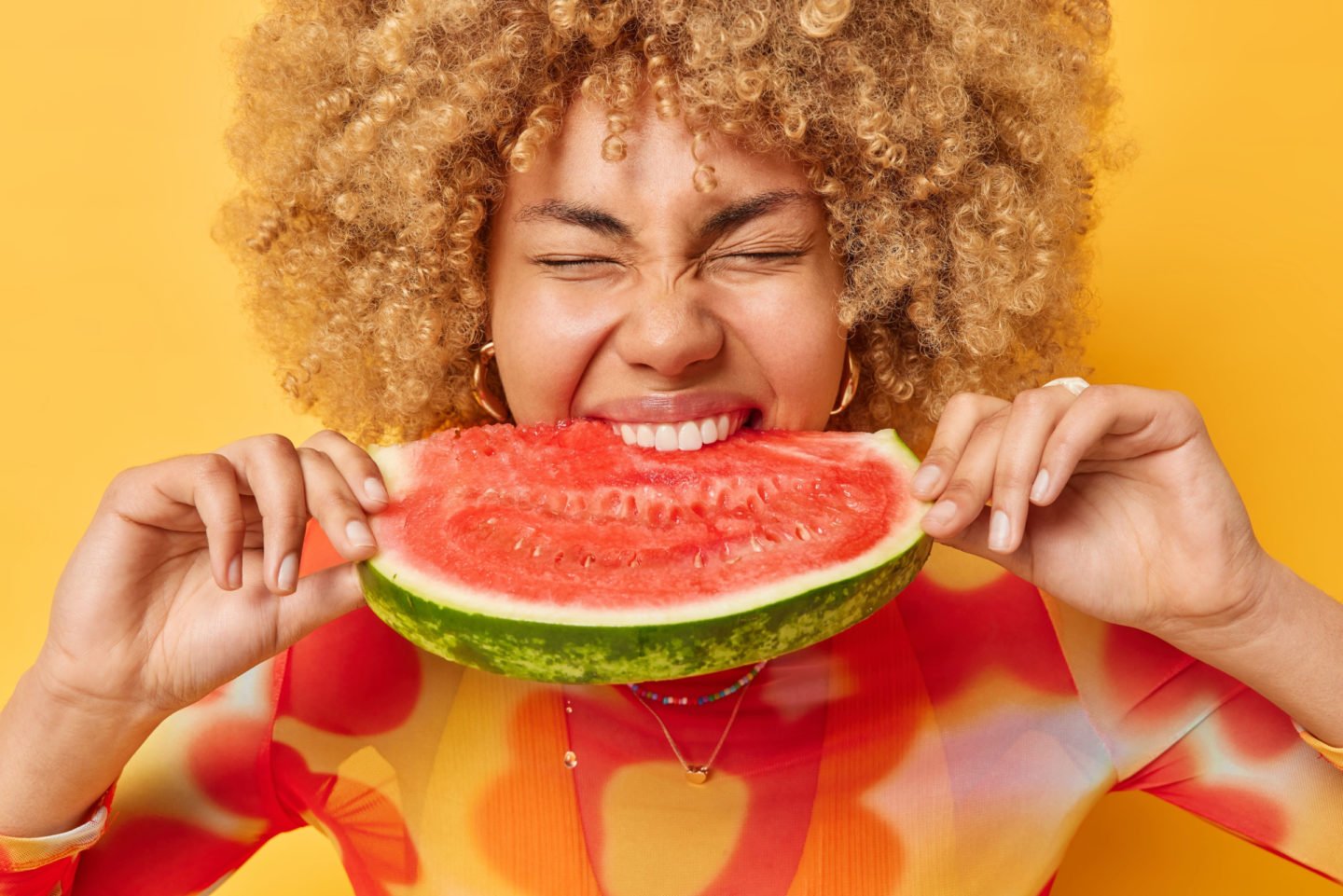 Watermelon contains 6 grams of sugar for every 100-gram serving, which is around 17% of the daily required sugar intake. While it takes 40 to 80 grams of sugar to cause diarrhea, the consumption of fewer than 40 grams will facilitate a faster bowel movement.
At the heart of sugar's benefits is its ability to make the colon make more water. Water helps soften stools, making them easier to pass. Additionally, sugar helps to draw water into the intestines, which can help promote regular bowel movements.
Sugar also helps to stimulate the contractions of the intestines, which increase the body's rate of eliminating waste and toxins. It can also help reduce the amount of time that waste spends in the large intestine, reducing the chances of constipation.
Mixing sugar with warm water is one of the most effective ways to use sugar for constipation relief. You can make a large batch of watermelon and sugar in the morning and just drink it throughout the day.
Even though sugar can help relieve constipation, it's important to remember that too much sugar can cause constipation and raise blood sugar levels.
Watermelon Is Rich In Lycopene
Watermelon is among the rich sources of lycopene, a type of carotenoid that gives watermelon its rich red color. Not only is it a strong antioxidant that helps lower the risk of heart disease, but it also helps digestion and gets rid of constipation.
If you take more than 30 milligrams of lycopene, you might get diarrhea, especially if you don't handle it well.
A study found that a cup and a half of watermelon has between 9 and 13 milligrams of lycopene, which is close to enough to help with constipation.
Watermelon Contains Mannitol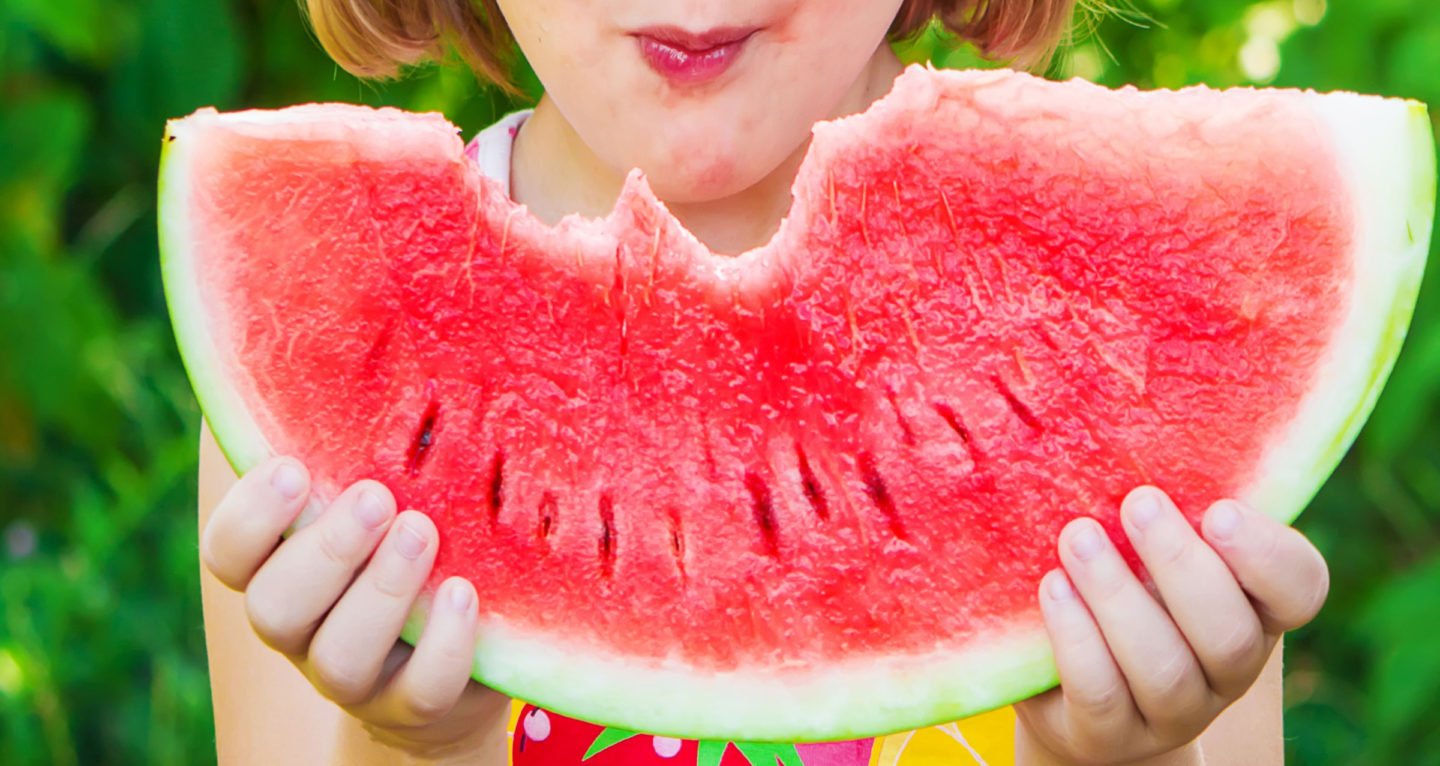 Watermelon contains high amounts of mannitol, a sugar linked to digestive issues when taken in high doses. Like sorbitol, mannitol draws water into the gut, which helps soften the lumpy stools.
When taken in high amounts, mannitol and sorbitol trigger bowel movements and cause diarrhea.
Does Watermelon Juice Make You Poop?
Yes. Drinking watermelon juice will relieve your constipation. Watermelon juice has water, sugar, lycopene, and mannitol, which stimulates bowel movements. You can add sugar and lemon to the watermelon juice to make it more effective.
How Many Watermelons Should You Consume To Relieve Constipation?
Consuming about two cups of watermelon should relieve your constipation. While there is no limit to how much watermelon you can eat in a day, it's always a good idea to consult with your doctor to see if you have any allergies or sensitivities.
In the same way, you can drink two glasses of watermelon juice to hydrate and stimulate digestion and bowel movements.
Does Eating Watermelon Cause Diarrhea?
When consumed in moderation, watermelon does not typically cause diarrhea.
However, depending on their sensitivities, some people can experience digestive upset after overeating watermelon. If watermelon makes your stomach hurt after eating it, you might want to see a doctor.
Does Watermelon Make Your Poop Red?
Yes, because watermelon contains lycopene. Red watermelons get their color from lycopene. Red watermelons have a lycopene content of 18–26 milligrams per cup, while the suggested lycopene intake is about 8 to 21 milligrams per day.
This means that taking about one cup should be enough to supply your lycopene needs, and eating more than that will cause your poop to turn red.
But you don't need to worry if you have red poop after eating lycopene-rich foods like watermelon, tomatoes, apricots, papayas, and cranberries.
Watermelon Health Benefits: More Than Just A Natural Laxative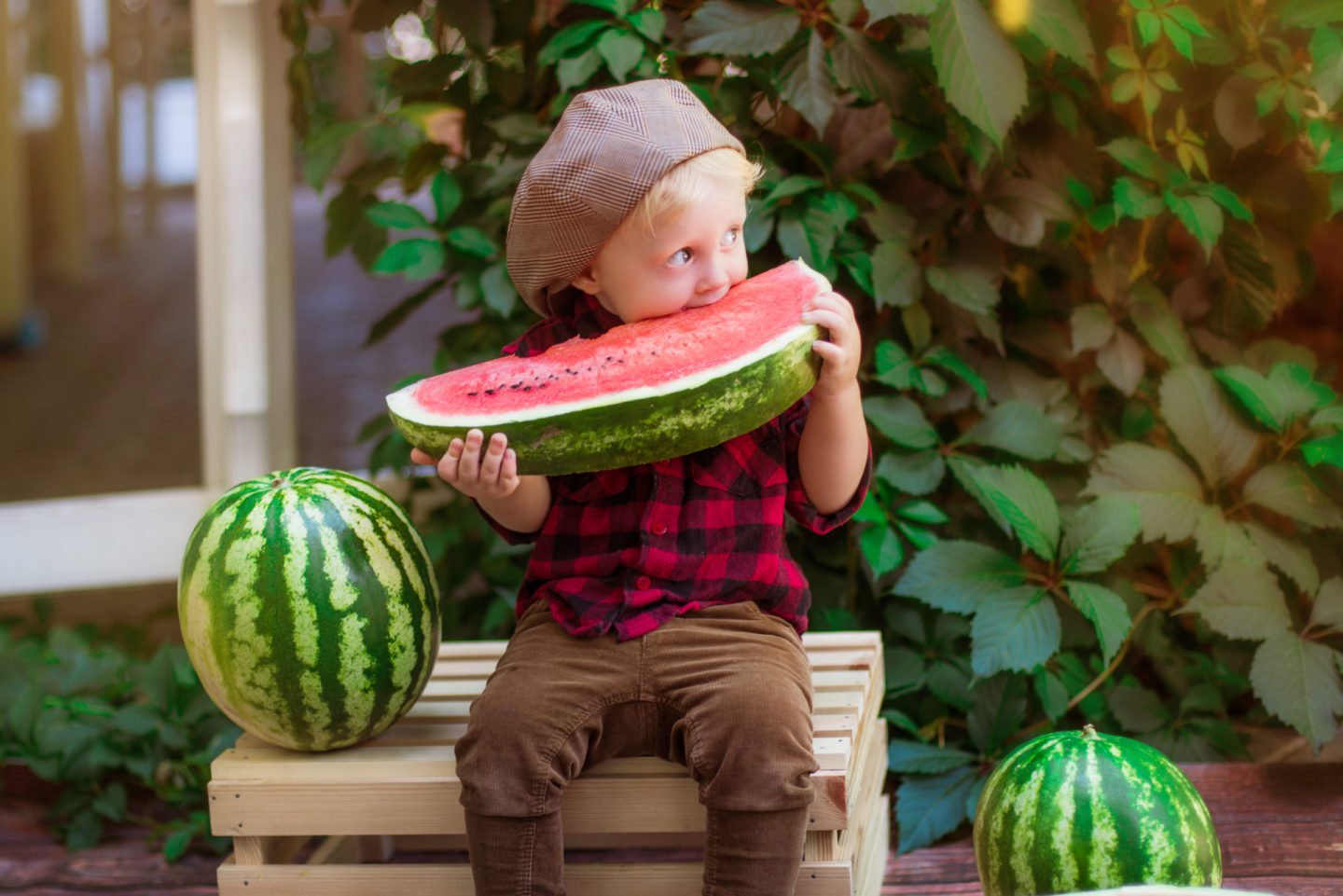 Watermelon is an excellent source of vitamin A and vitamin C, which help maintain healthy skin, eyes, and immune systems. It is also packed with lycopene, a powerful antioxidant that may help reduce the risk of certain types of cancer.
Watermelon is also a great source of potassium, which helps to maintain a healthy heart and blood pressure. Additionally, watermelon is one of the best fruits for people with acid reflux, as it is a low-acid fruit that contains high amounts of water to lower your stomach acid.
What Are the Risks of Overeating Watermelon?
Eating too much watermelon can cause side effects such as an upset stomach, diarrhea, nausea, gas, and bloating. Eating too much of anything can cause digestive issues, and watermelon is no exception.
The high sugar content of watermelon can also raise blood sugar levels if you eat too much of it. If you have diabetes, you must keep a close eye on your blood sugar levels when you eat watermelon.
Related Questions
Is watermelon safe for people with acid reflux?
Watermelon is a great food to incorporate into your diet if you have acid reflux. It is low in acid and is considered an alkaline food. Also, watermelon has a lot of water, which can help make the stomach less acidic.
Does watermelon raise your blood sugar level?
Watermelon can raise your blood sugar level as it contains high amounts of fructose. However, this does not mean you can't eat watermelon at all. You can still enjoy one cup per day.
Can you eat watermelon seeds?
Yes, it is safe to eat watermelon seeds, as they do not contain any hazardous components. However, if the seeds bother you, you can try seedless watermelon.