Are you feeling a little sluggish or run down? Maybe you want to kick start your diet or perhaps strengthen your immune system.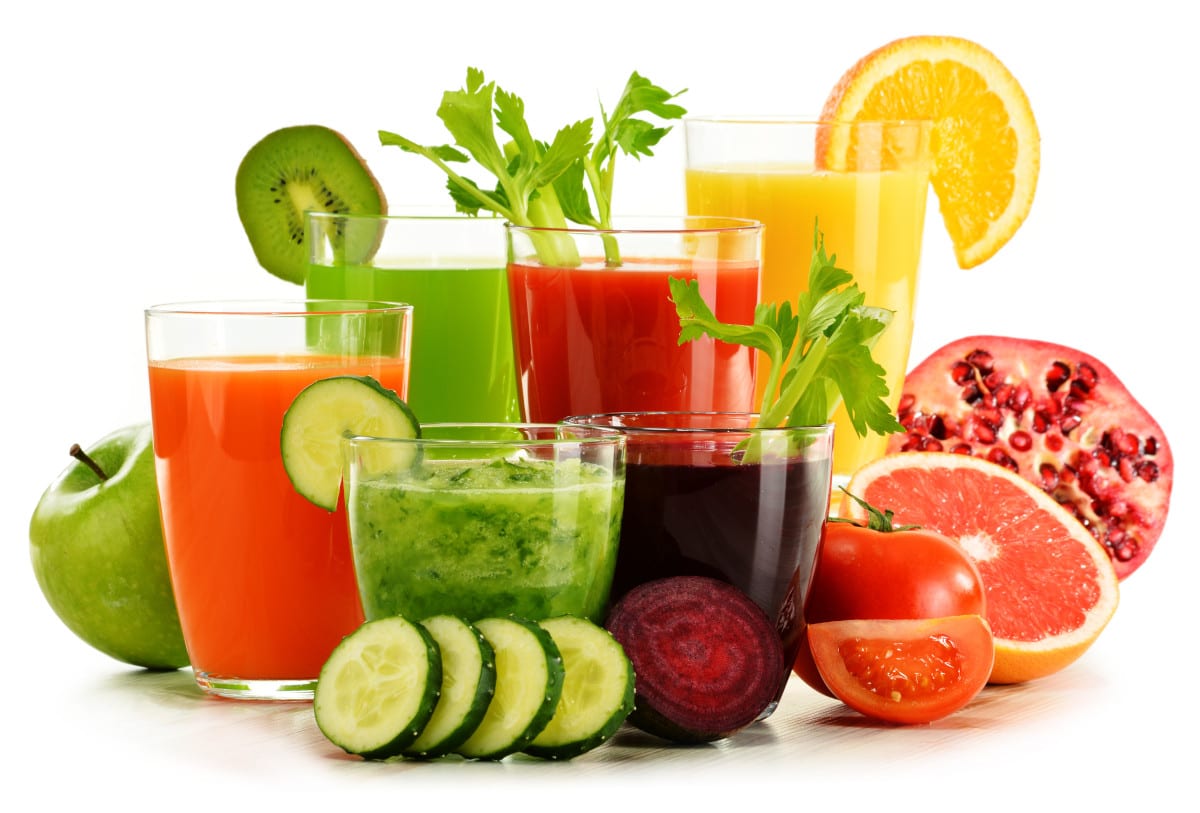 Ramping up your diet is usually one of the first places to start, with more fresh fruits, vegetables, lean meats, and whole grains.
But what if you need something more? What if you need a fresh start, a burst of nutrients to get your body back on track?
A juice cleanse may be the answer and our juice cleansing guide will help!
Table of Contents
What is Juicing?
Juicing has long been the go-to for people looking for ways to give their health a powerful boost. Ancient texts reveal details of an early form of juicing. They talk about people mashing figs and pomegranates to increase strength and virility, dating back to before 150 B.C. Since that time, people have been trying to find easier and more efficient ways to extract juice from fruits and vegetables.
While many doctors, naturopaths, and other healthcare workers acknowledge that juicing is good for the body, there are some who also believe it could be used as a way to treat various illnesses and other health issues. Over the years, as more and more people came forward to tell their stories of tremendous health benefits from juicing, the world started to take notice.
As the wellness industry took shape, juicing was an integral part. As its popularity grew, people began looking for ways to make it easier and more efficient to juice. In the 1930s, Dr. Normal Walker, a raw food proponent and prolific author, invented the very first juicer. This opened up juicing to a much wider audience, making it much more accessible to the average person, allowing them to bring juicing into their homes and making juice for their families.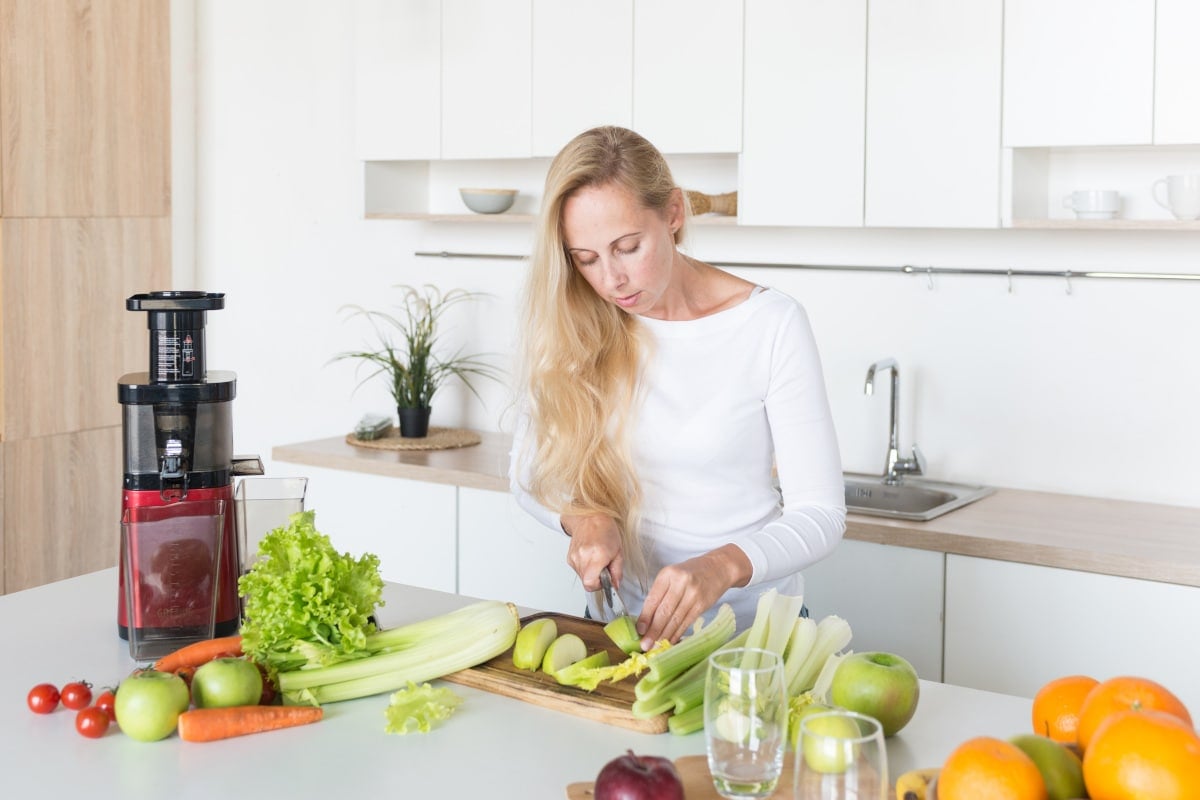 Types of Juicers and Juicing Equipment
Today, juicing is a very common part of many people's wellness routines. In 2019 in the United States, people spent an estimated $10.1 billion on juice drinks and juices. In that same year in the US, there were approximately 1.49 million juice extractors sold through retail platforms.
So, what are the best types of juicers? That depends on several factors. There are four main types of juicers and each one has its own unique features:
Twin gear juicer – Just as the name implies, the twin gear juicer uses two augers. Both augers spin, pulling the fruits and vegetables into the machine, pulverizing it, then pushing them through a funnel-shaped screen to extract the juice. Juices using this method can contain as much as 30% solids which include the seeds, skin, and stems.
Centrifugal force juicer – This is the most popular home juicer, mainly because it is inexpensive, easy to use, and fast. The vegetables and fruit are fed through a tube that brings them in direct contact with a shredding blade spinning between 6,000 and 14,000 RPM. Centrifugal force pushes the juice through a fine, sharp mesh in the glass or pitcher. The pulp is collected in a separate container.
Masticating juicer – Also called a "slow juicer," the masticating juicer does not get in a hurry. As the fruits and veggies are fed into the machine, it uses a slow auger moving at 80 to 100 RPM that crushes them, forcing them through a sharp screen. While it does yield more juice than the centrifugal model, the juice is pulpier and can taste somewhat bitter.
Juice press – This is considered by many experts and users to be the best type of juicer – it is also the most expensive. It works in two stages. In the first stage, it grinds the fruits and vegetables into pulp. In the second stage, a pneumatic or hydraulic press is used to slowly extract the juice from the pulp.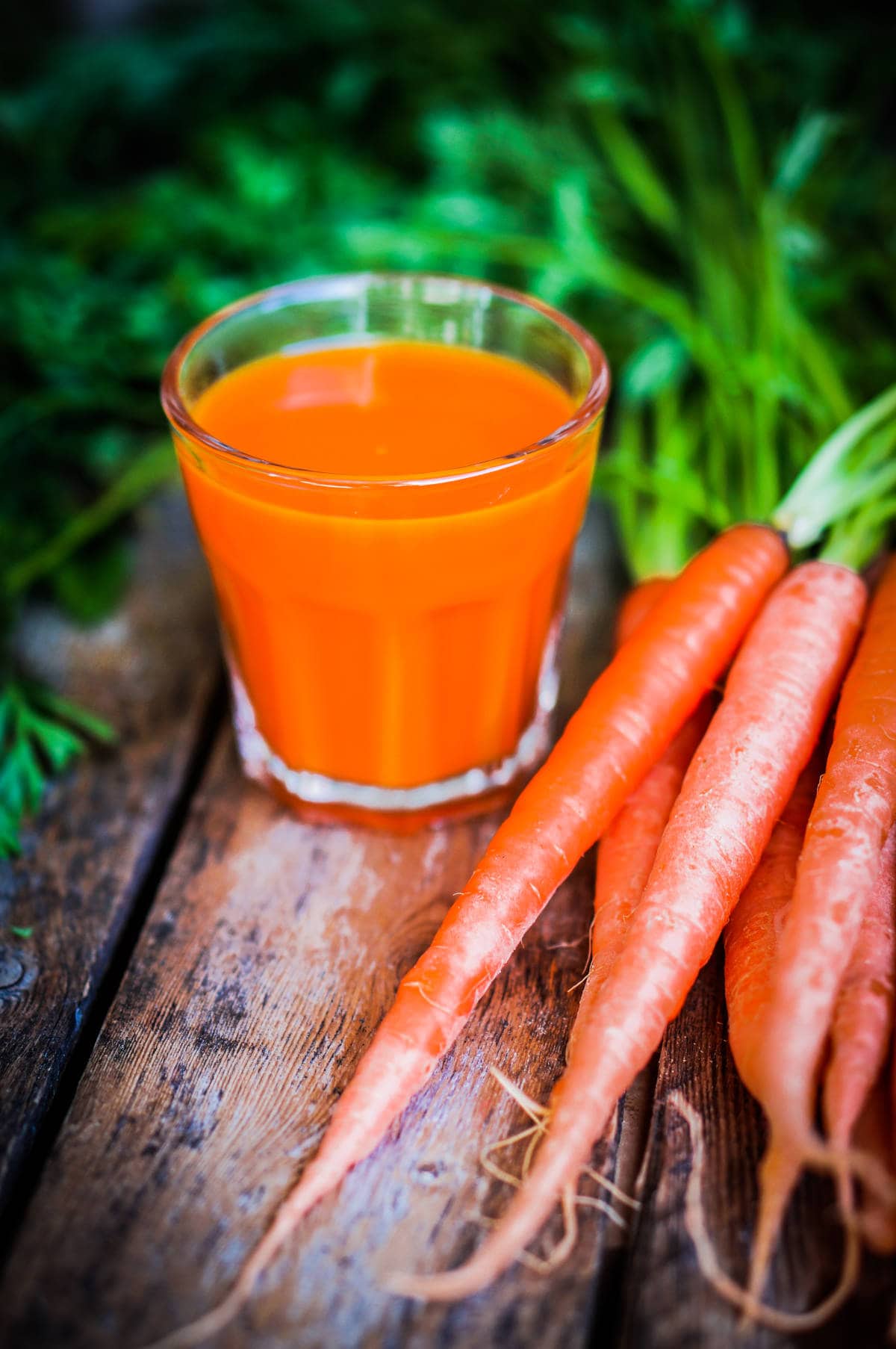 Some people also use other types of equipment to "juice." Food processors, blenders, and the popular "Magic Bullet" can be used, but the juice is very pulpy and may even contain sizable chunks of the fruits and vegetables. If you want a juice with as little pulp as possible, then a juicer is the way to go.
Types of Juice Cleanses
There are dozens of different juice cleanses. Some of the most popular include:
1, 2, 3, 5, or 7 Day Cleanses
Target Specific Health Needs

Immunity
Hair, Skin, and Nails
Better Sleep
Energy
Weight Loss
Mental Focus
Mental Health
Protein
Heart Health

Certain Fruits or Vegetables (kale, spinach, celery, apple, etc.)
Partially Fasting with Juice
Juice Fast Plus One Meal
That is the beauty of juice cleanses. They are extremely flexible so you can adjust a cleanse to fit your needs and lifestyle. If you are just getting started you can drink juices throughout the day then have a light dinner in the evening. Of course, you can always do a three or five-day juice cleanse for even more benefits.
Choose the type of juice cleanse that appeals to you then go for it.
How Do You Choose a Juice Cleanse Program?
What do you want your cleanse to do? That is the first thing you need to consider when choosing which juice cleanse is best for you. Then you will have to determine how long you want to do it and whether you will drink juices only or add a meal in each day. Many people start with one day cleanses. It's a great way to get a feel for what the whole process is like.
Some questions to ask include:
What do you want your juice cleanse to do?
What nutrients do you want to focus on?
How long do you want to do your juice cleanse?
Do you want to buy juice, mix powder packets, or use your juicer for a DIY approach?
Do you want to do strictly juice or include one meal each day?
What types of juices do you like or want to use?
Another consideration is how you'll juice. If you are at home or in a place where you can juice easily, then the DIY option works well. However, if you are traveling or are not in a place where it is convenient to juice, then ready-to-drink juices may be the way to go. Of course, you can also do a combination of any of the juicing options. It's also a good idea to have a few ready-made juices on hand, just in case.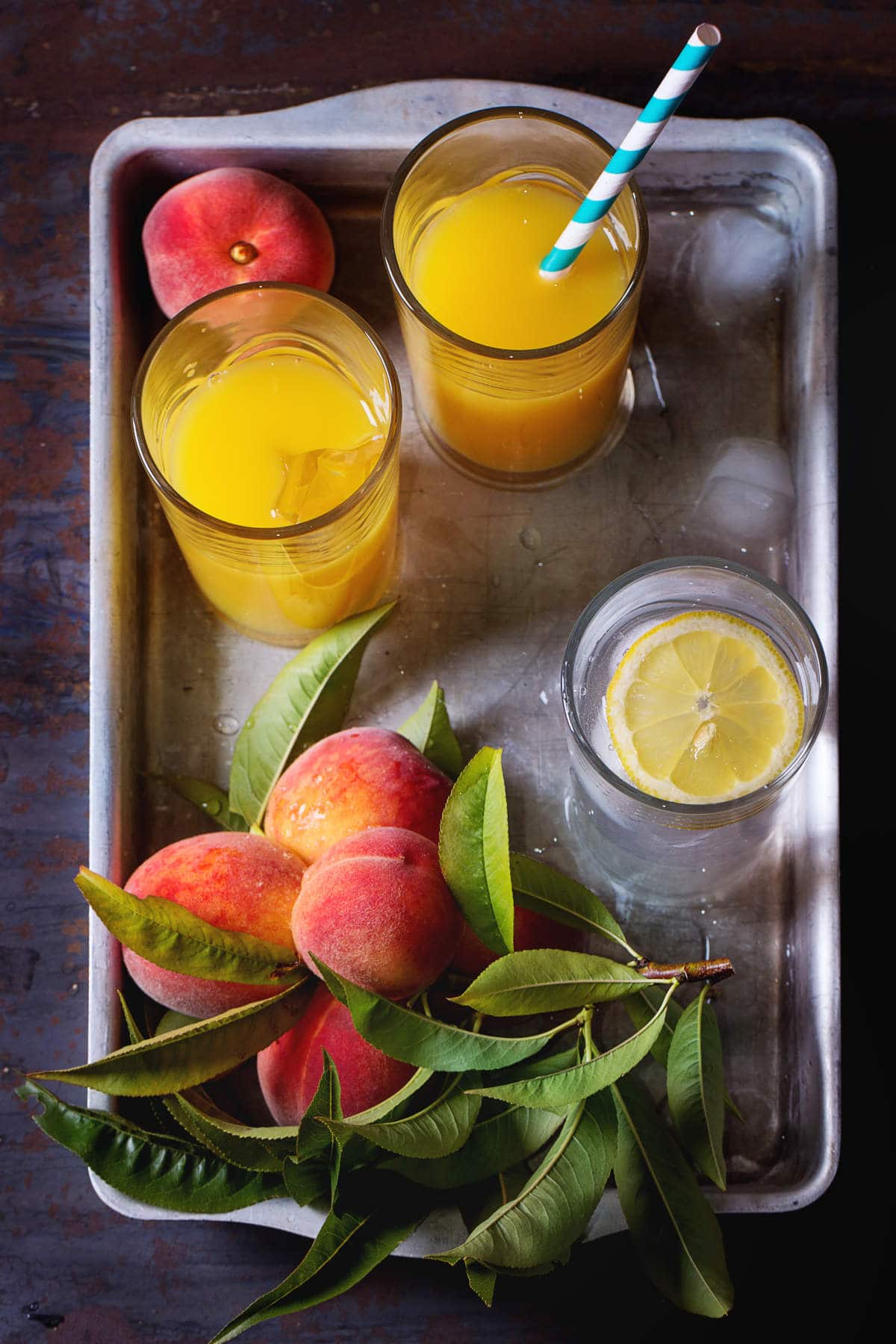 How Do You Do a Juice Cleanse?
An effective juice cleanse is actually done in three parts. Of course, you could jump right in, but you could find yourself going through a healing crisis. A healing crisis occurs when your body has a negative reaction to detox. It is a natural response and simply means that your cleanse is doing its job and you are getting rid of toxins, but you probably won't feel great mentally, physically, or both.
Stage 1 – The Pre-Cleanse: Doing a pre-cleanse gives your body a chance to prepare for the actual juice cleanse. Depending on your current diet and lifestyle you should pre-cleanse two to seven days. For instance, if you have a super healthy, clean diet, one or two days is probably fine. If you indulge in processed foods, refined sugar, caffeine, or junk food, then you probably need the full 7-day pre-cleanse.
Stage 2 – The Juice Cleanse: During your juice cleanse, the schedule is very important. You want to drink a juice every two hours, two and a half at most. Stay consistent and stay on schedule. It will make your cleanse go much smoother.
Stage 3 – The Post Cleanse: Once your cleanse is over you don't want to jump back into eating solid foods. Take it slow. Your digestive system has been in a resting state and going right back to your normal diet immediately can upset your system and cause you to feel unwell.
What Can You Eat on a Juice Cleanse?
What you can eat on a juice cleanse depends on the program you are following. Typically, a juice cleanse consists of juices only. Some programs may include fresh fruit and veggie smoothies or one light meal a day, but most often it's juice only.
If you are drinking juice all day and having one meal in the evening, make that meal as healthy as possible. Keep it plant-based, no dairy, sugar, caffeine, or meat, and definitely no processed or fried foods. For instance, you can have a small green salad, avocado toast on whole grain bread, natural nut butter on apple slices, a piece of fruit, or some raw veggies. Keep it simple and light.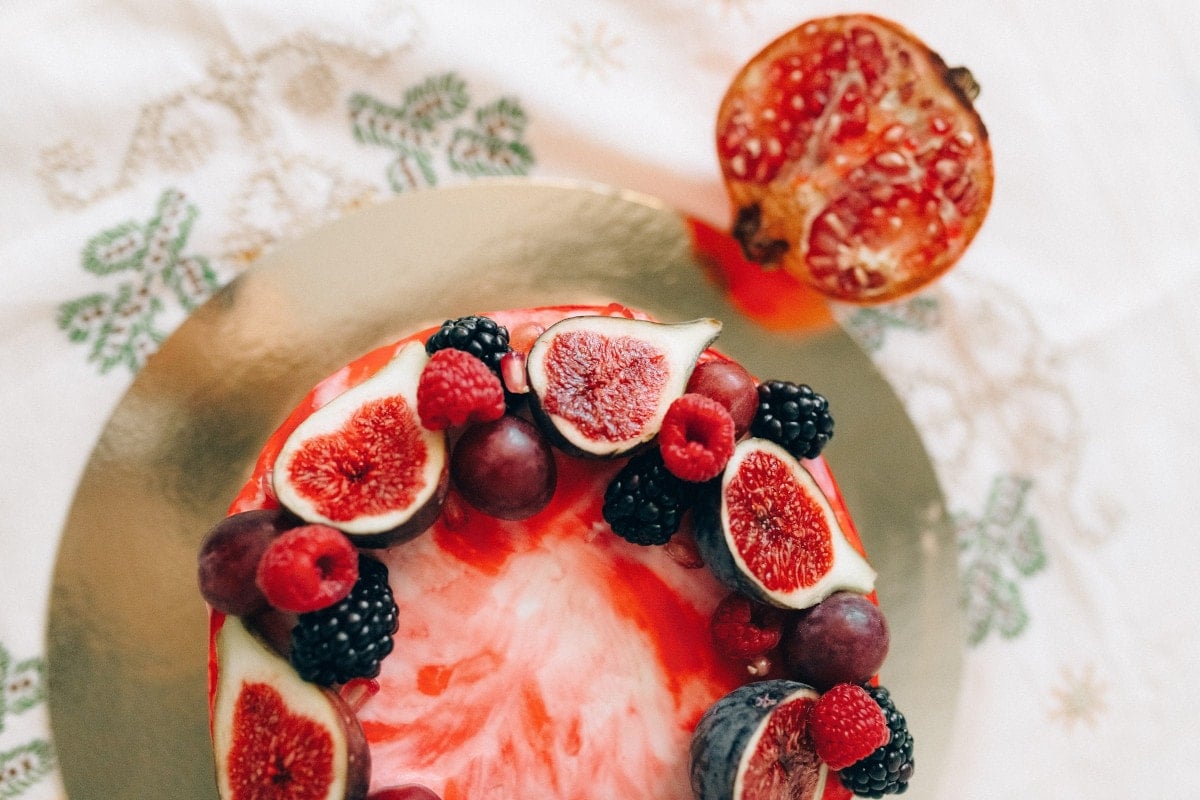 Pros and Benefits of Juice Cleanses
A juice cleanse can provide some tremendous benefits to your body as well as your mind. Some of the benefits you may notice during and after your cleanse include:
Complete hydration
Improved mental clarity
Major organs get a rest
Increased levels of vitamin C, folate, beta carotene, vitamin E, and other nutrients.
Less bloating
Better sleep
Increased levels of antioxidants.
Energy boost
Weight loss
Healthier hair, skin, and nails
Most of all though, a juice cleanse basically resets your digestive system. It gives your organs a break and allows you to purge the toxins from your body, so you feel better and your body functions more efficiently.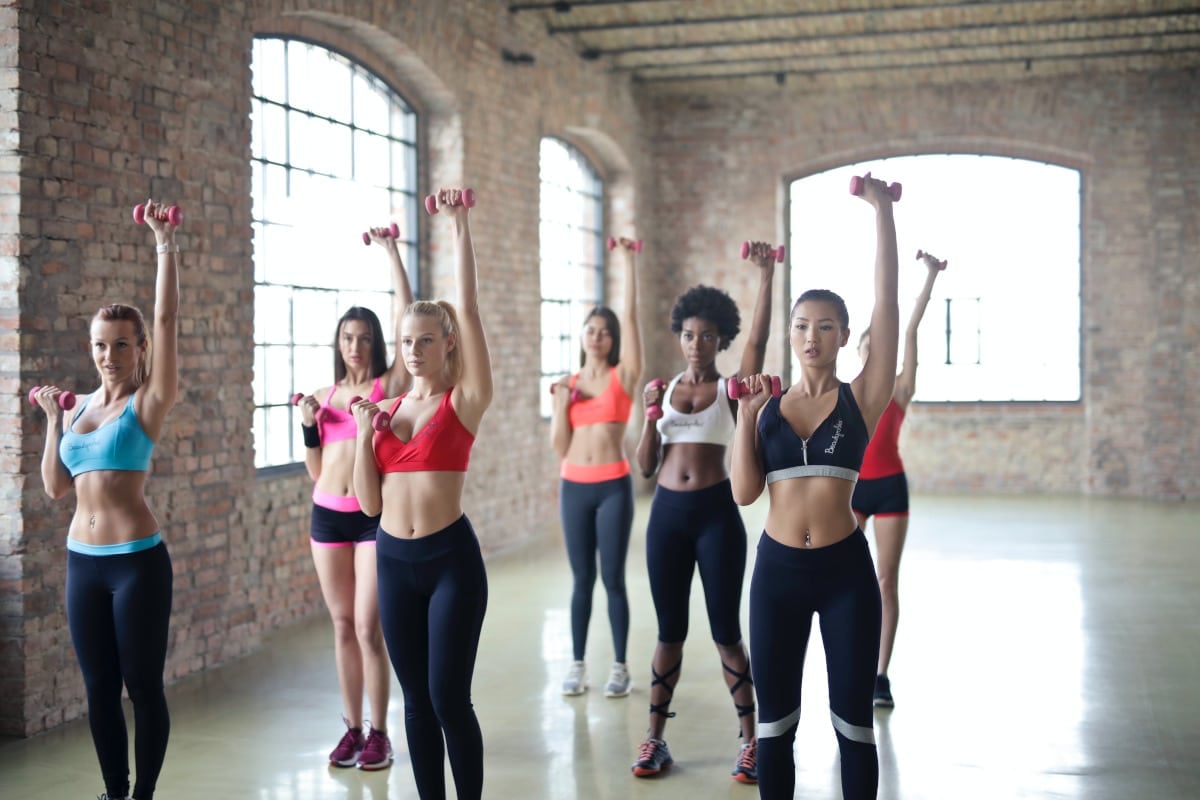 Risks of Juice Cleanses
As great as a juice cleanse is, it isn't for everyone. Many experts have concerns about nutrient deficiencies like fat and protein as well as the lack of fiber in a cleanse. However, this can be remedied with a few supplements. Because of the lack of protein in a juice cleanse, some doctors are concerned about the possibility of bone and muscle loss.
This tends to be more of a concern for people who do frequent cleanses or who do cleanses for longer than seven days. A one to three-day cleanse can be done more frequently, say, do a cleanse Monday after a weekend free for all. However, the longer cleanses should only be done one to four times a year.
Juice cleansing is also not without its side effects. Some of the common side effects of a cleanse include:
Hunger
Food cravings
Frequent urination
Headache
Nausea
Dizziness
Fatigue
Light-headedness
Agitation
People with chronic conditions like kidney disease, diabetes, and hypertension should talk to their doctor before doing a juice cleanse. Kidney disease is a major concern because some juices are high in oxalate and one of the main functions of the kidneys is to remove oxalate. Thus, a juice cleanse could overtax the kidneys and lead to serious problems.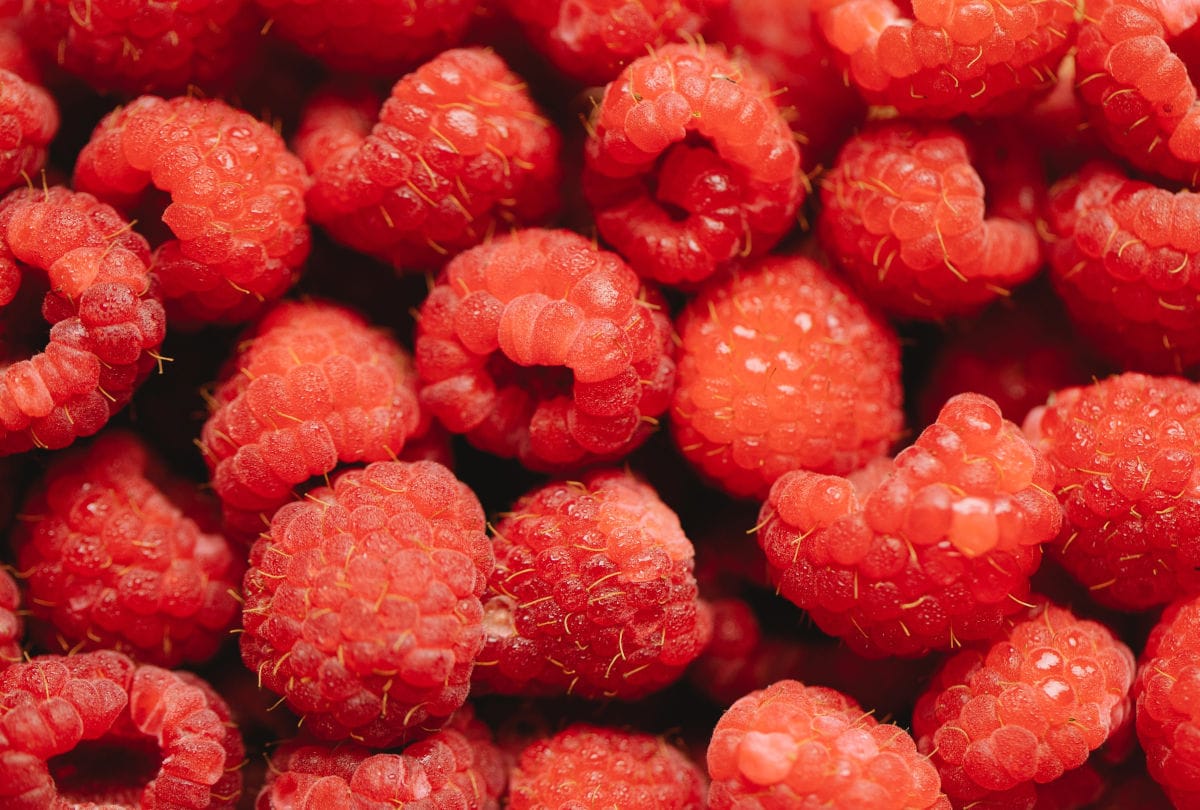 What's in Juice Cleanses?
Juice cleanses most commonly contain the juice of fruits and veggies. That's it. Sometimes, depending on the equipment used, some pulp could find its way into the juice. Some foods are pulpier than others and do better in a juicer than others.
Each ingredient provides certain nutrients. This means that you can craft your juices to target certain conditions or needs.
The juice is also typically not just one type of juice. Often it is made up of juices from several fruits and veggies combined. Some common juice combinations are:
Apple, pear, carrot
Apple, lemon, pear, celery
Apple, lemon, cucumber, kale, carrot
Apple orange, spinach, ginger
Kale, cucumber, green apple, pineapple
Lime, green apple, spinach, strawberries, fresh mint
Apple, parsley, celery, lemon, carrot
Apple, ginger, parsley, celery
Blueberry, pineapple, spinach, mango
Green apple, kale, celery, lemon
Beet, celery, kale, carrot, ginger
Pomegranate, berries, figs
There are thousands of combinations of healthy, delicious juices that you can use for your cleanse. Once you know what you want to accomplish with your cleanse you can choose the ingredients that pack the most nutritional punch.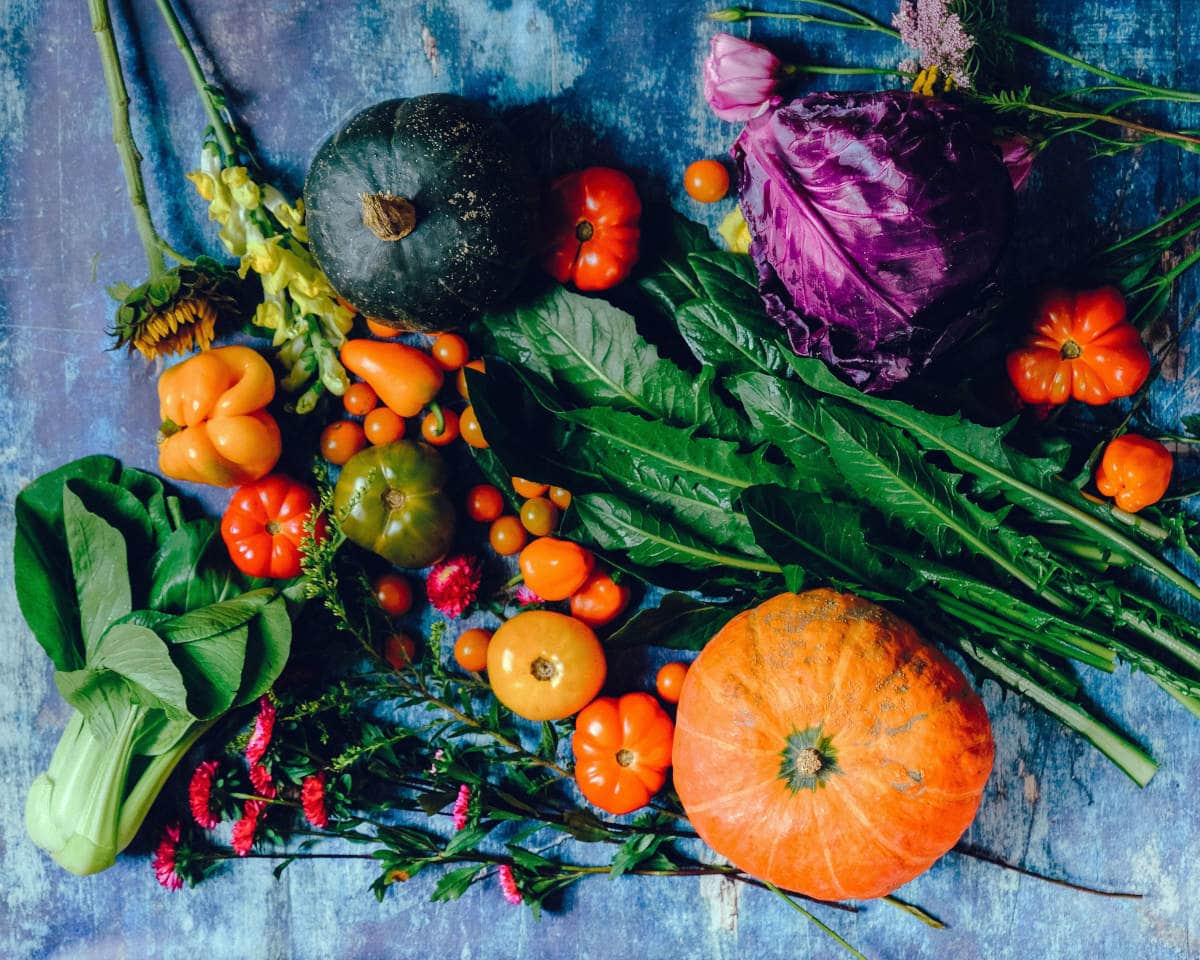 What to Expect During a Juice Cleanse
When you do a juice cleanse you are essentially stripping your diet down to the most basic part. It is much like doing a reset on your body. Making such a drastic change can have its drawbacks. Substances like caffeine and sugar can be addictive so when you suddenly stop consuming them your body may react negatively. You might experience withdrawal symptoms from caffeine or sugar which can include headaches and fatigue.
When you first start your cleanse, you will probably feel a little excited and positive. However, after several hours you may find that you feel hungry and you may start to experience the effects of the detox like irritability, nausea, and light-headedness.
The longer you do the cleanse the better though because by the time you hit the 36 to 48-hour mark you will probably notice that your hunger subsides. It gets a little easier. As you go through the cleanse, all of your symptoms will likely subside. After two to four days, you may even feel a burst of energy and even euphoria.
Just keep in mind that your body is going through a lot. Yes, it is getting a rest, but it is also getting rid of all the toxins in your system. That requires energy and lots of it. If you can, take breaks. When your body tells you it is tired, lay down and rest. Listen to your body during this time and give it what it needs.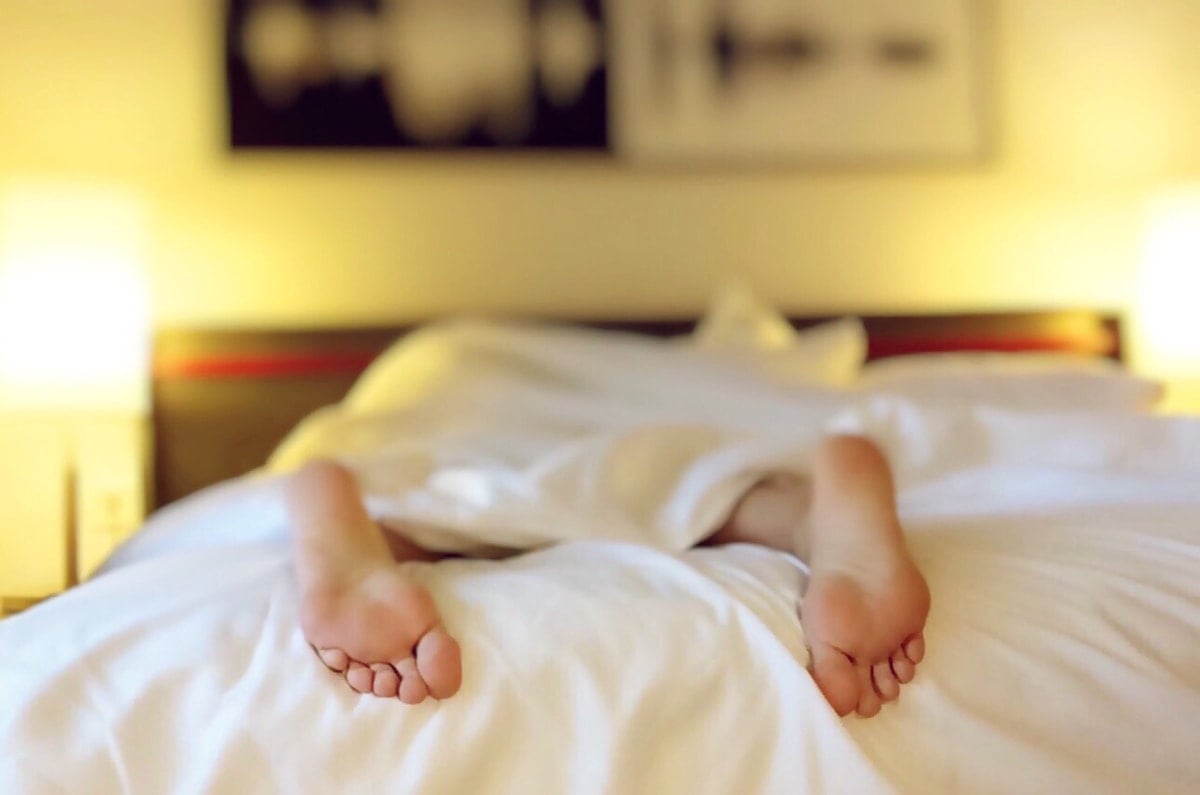 Juice cleanses are pretty straightforward, but there are some things you can do to make it even more effective and easier. If you're not an experienced juicer, you should follow a juice cleansing guide. These tips will help ensure that you get the most out of your juice cleanse:
Before you start a juice cleanse – or any major change to your diet – talk to your doctor.
Make sure you take a good multi-vitamin and probiotic before, during, and after your juice cleanse.
Include fiber either in capsule form or add the powder to your juice every day to help you stay regular.
If you are making your own juice, use organic, non-GMO foods when you can.
Adding a cup of lemon with warm water every morning will help stimulate your liver and other organs, giving your cleanse a jump start every morning.
Stay consistent
Make it pretty. Add a sprig of mint, rosemary, or a slice of citrus, use a pretty glass or cup, and make your juice pretty.
Avoid gulping it down in one shot. Take your time, enjoy it, savor the flavors, and imagine the good that all those fruits and veggies are doing for your body.
As you take less in it is normal that you might not eliminate waste as much because you aren't taking as much in. If you have nausea or detox symptoms and you have not eliminated waste, use a mild herbal laxative, senna tea, or enema.
If you are very hungry, especially if you are light-headed, dizzy, or faint, it is OK to eat a small, healthy snack. Choose whole foods like a piece of fresh fruit or a fresh vegetable, an avocado, or a handful of nuts.
If you just need to chew something, try to power through it if it is not coming from true hunger.
If you need some protein, a glass of plant-based or nut milk can help.
If you suspect you have a food sensitivity, a juice cleanse is a great time to identify it. As you add foods back into your diet, add them one at a time until you find the one that is causing you problems.
After you have completed your cleanse, avoid dairy, processed foods, red meat, processed sugar, fried foods, and alcohol.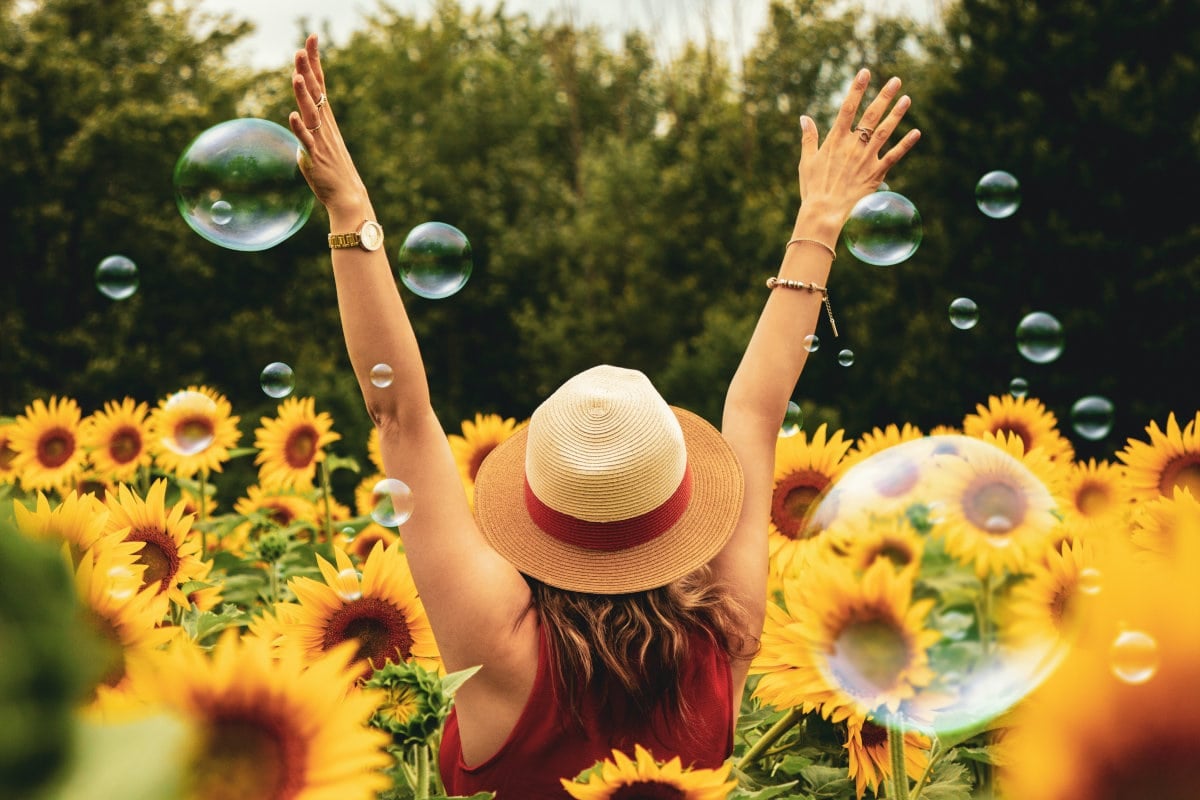 If you haven't tried a juice cleanse, maybe it's time you started thinking about it. We have the resources here to help you do an effective cleanse that will greatly benefit your body.
When it comes to your health, there is nothing more precious. If you aren't in good health you can't take care of the ones you love, so you need to take care of yourself first. Eat healthily, reevaluate your lifestyle choices, get plenty of sleep, and try a juice cleanse. It just might be the change you need to get a jump start on better health and a better you. Hope you enjoyed reading our juice cleansing guide!
Sources
https://www.statista.com/statistics/504914/us-retail-sales-of-juices-and-juice-drinks/
https://www.statista.com/statistics/514567/us-retail-unit-sales-of-juice-extractors/