Sweet, chewy, and delicious on just about any dessert, it's not surprising so many people love caramel. Its recipe is pretty straightforward, though you might be surprised at some of the ingredients. It begs the question: is caramel vegan?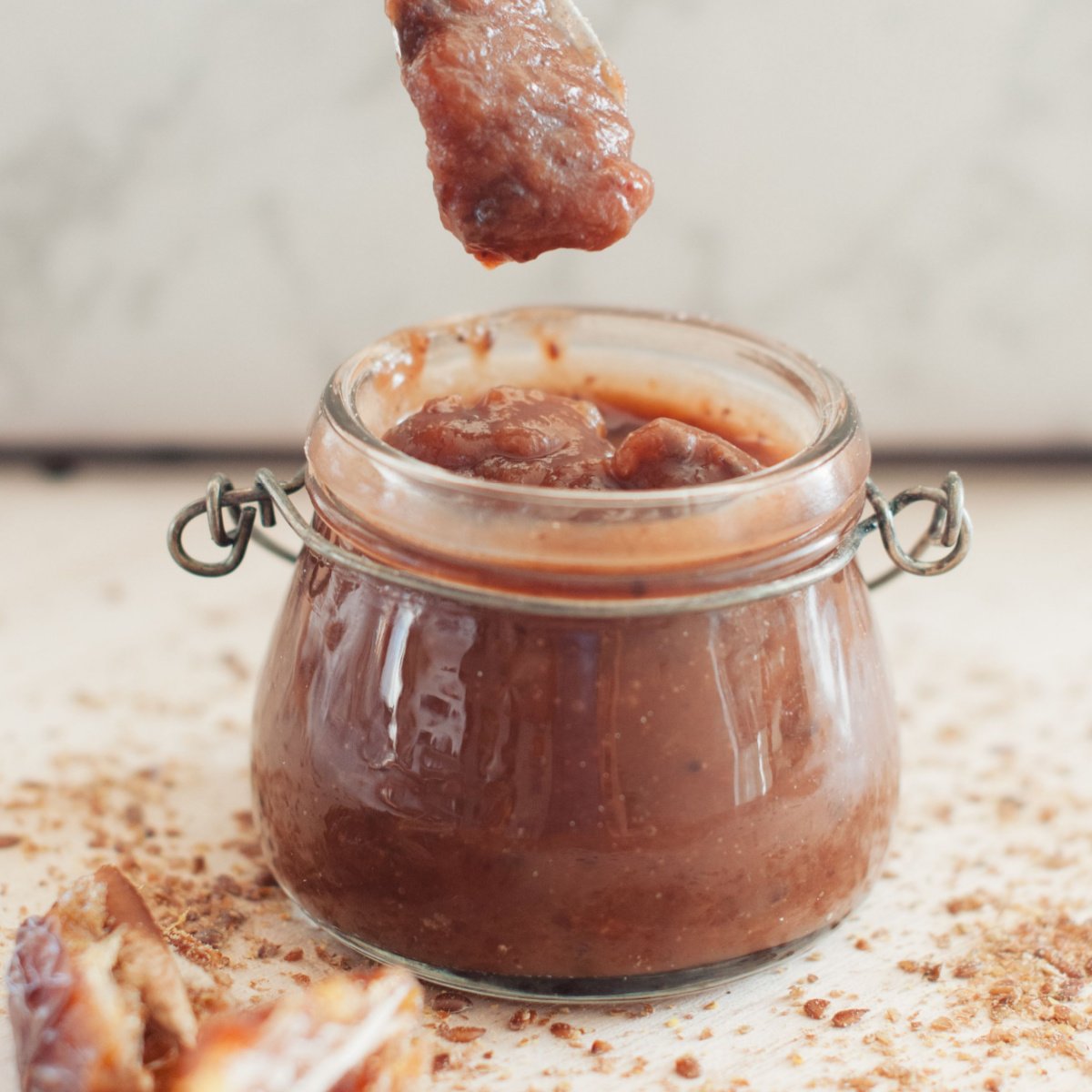 Whether or not your caramel is vegan depends on exactly who's making it, since many commercial brands of caramel don't contain dairy. However, the traditional recipe does contain butter or cream, which is what gives it some of its rich flavors.
Luckily, there are alternative caramel recipes that do away with non-vegan ingredients so that everyone can enjoy them. Learn more about how caramel is usually made and then how to make your own vegan caramel.
Table of Contents
How is Caramel Made?
Caramel is actually pretty simple when you get down to its basic recipe. At its most simple, it's sugar that's been heated until it liquifies and partially burns. In fact, that's exactly where that classic caramel color comes from: burnt sugar, which is the same reason why meat and vegetables brown when cooked.
However, if you try to cook sugar on its own, what you'll end up with is something like a hard, bitter rock. That's where dairy comes in. Heavy cream and butter are added to allow the sugar to cool more evenly while lending a rich flavor and creamy texture. Finally, a bit of salt is often added to help balance the flavor.
Is Caramel Vegan?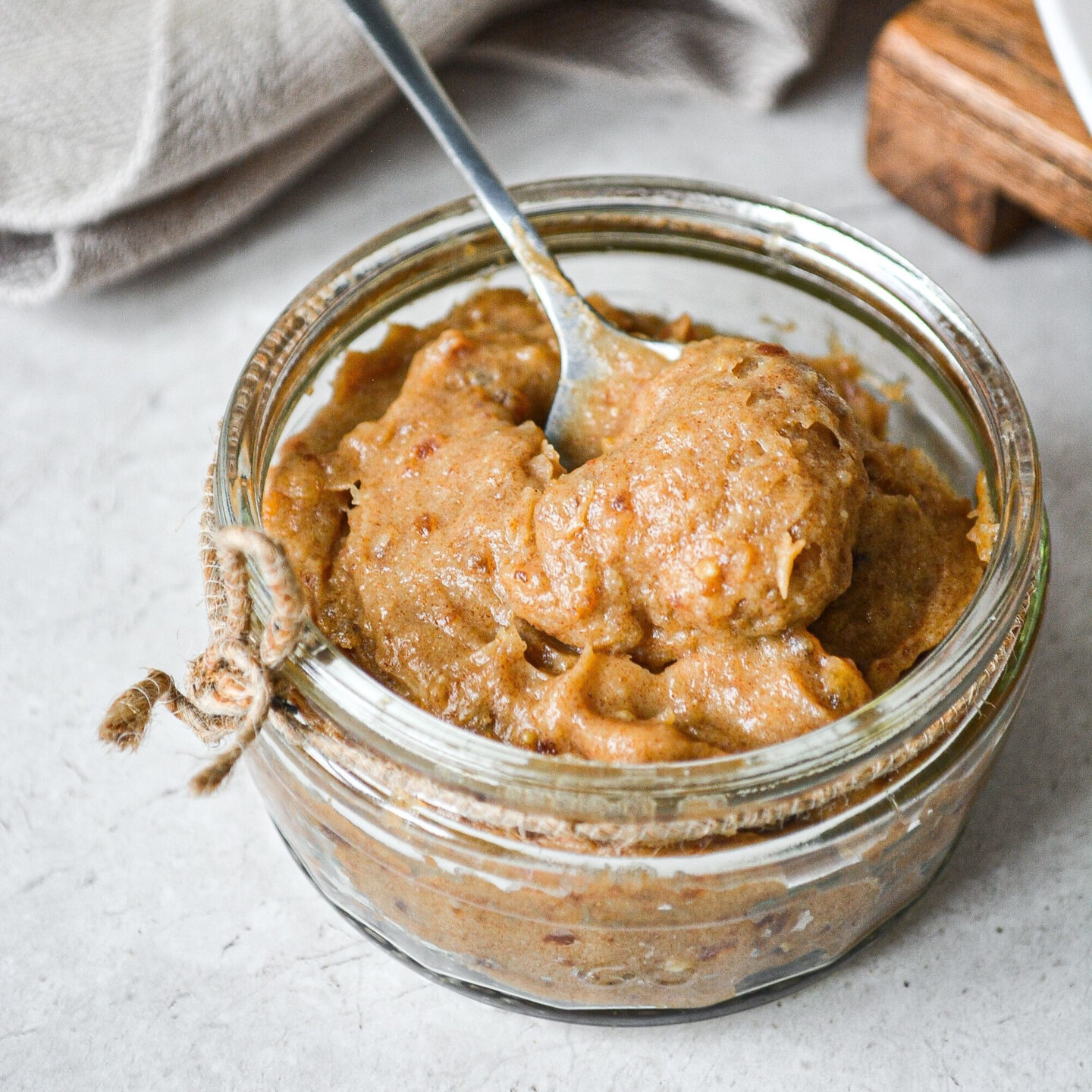 There are a few reasons why the classic caramel recipe isn't vegan. The first and most obvious is the use of dairy. The butter and cream found in caramel, of course, come from cows. Luckily, this is easy to substitute with plant-based milk.
However, there's one other non-vegan ingredient you might not expect: sugar. Even though sugar comes from plants, many companies add bone char to the final product to make it whiter. If you don't know what bone char is, it's exactly what it sounds like and is definitely not vegan.
The other issue with sugar that many vegans object to is how it is harvested. Many of the largest producers of sugar rely on unethical labor practices that exploit low-income populations across the world to make the cheapest possible product. While this doesn't technically make the product non-vegan, many vegans object to unethical labor practices.
Luckily, both bone char and unethical labor practices can be circumvented with a little bit of research. There are many manufacturers of vegan and ethically sourced sugar, and you can check with your local supermarket to see which are available near you.
Vegan Caramel Sauce Ingredients
There are many different ways to make vegan caramel sauce. Before you try to make your own, it's a good idea to familiarize yourself with some of the most popular ingredients to give it the right flavor, texture, and color.
Full-Fat Coconut Milk
There are many different ways to add a smooth and creamy texture to your caramel sauce, but coconut milk is our favorite. It's a healthier alternative to butter and cream, but with a similar texture and a unique flavor. True, it will add a slight coconut flavor to your caramel, but in our opinion, that's never a bad thing!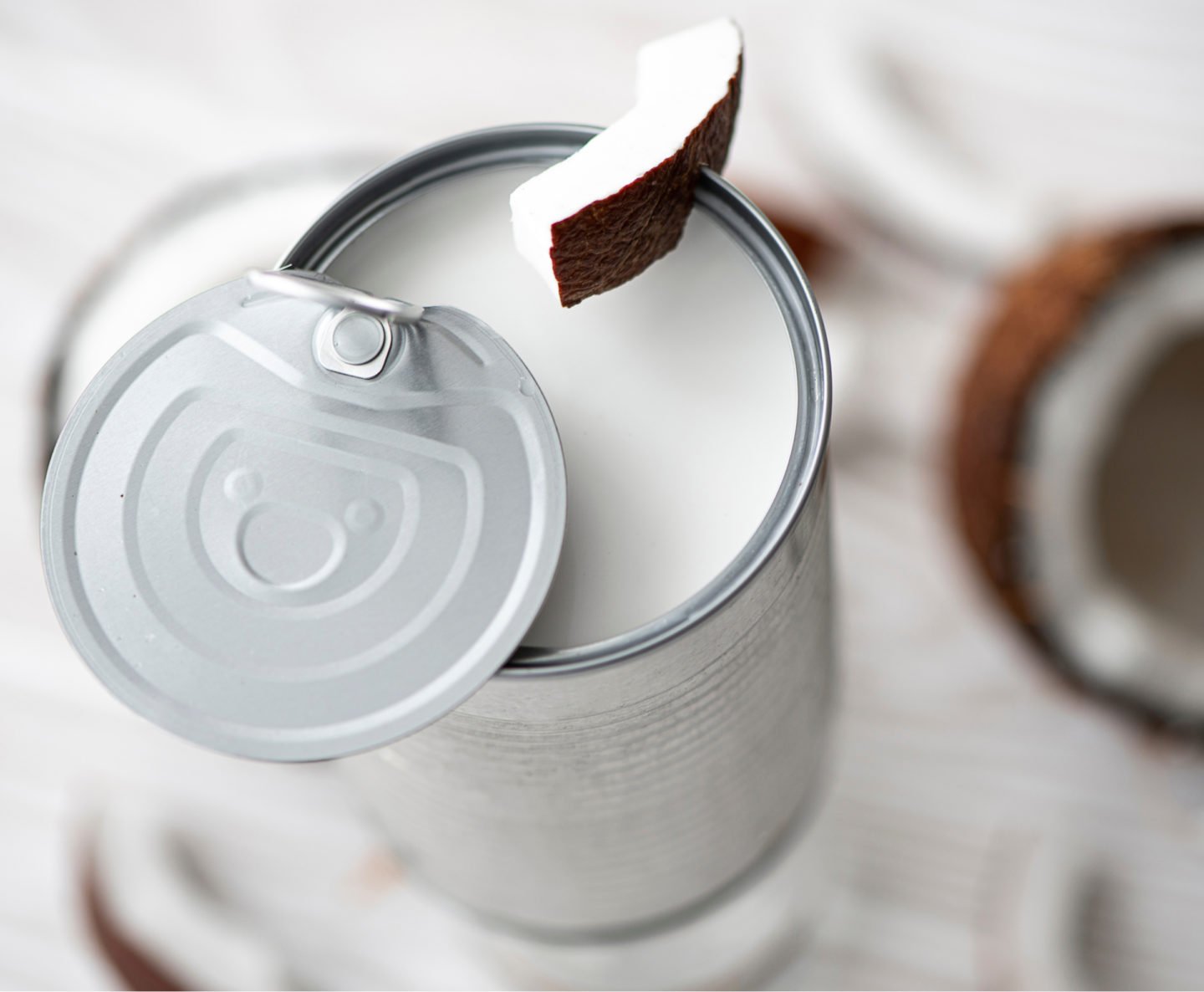 Just make sure when buying your coconut milk that it's the right product. Full-fat coconut milk is similar in texture to heavy cream but much richer than regular coconut milk.
Coconut Sugar and Dates
If you really want to start from scratch, you can ditch regular cane sugar altogether in favor of alternative sweeteners. Different types of sugar are better or worse for caramel, but we've found coconut sugar to be one of the best. Plus, it will pair perfectly with your coconut milk.
Dates can be added to add a brown color and a deep, rich flavor, which will add complexity to your sauce. As a bonus, they're packed full of vitamins and minerals, which is something that sugar could never say!
Tahini
Tahini isn't one of the core ingredients in caramel, but it's a great addition that can deepen the flavor, color, and texture of your sauce. It has a toasty, nutty flavor that goes perfectly with caramel, along with a color that is perfectly on point. Best of all, it is smooth and creamy, which is important since everyone knows caramel's texture is half its appeal.
Arrowroot Starch
If you want to fine-tune the texture of your caramel, you'll need a starch like flour or corn starch. Either of them will work, but actually, arrowroot starch is a better thickening agent than either and will be the perfect way to get a thick and gooey texture.
Recipe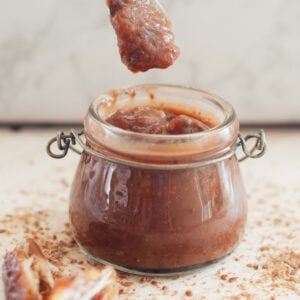 How to Make Your Own Vegan Caramel
You'll be surprised at just how easy it is to make your own vegan caramel. With just a few of the ingredients listed above, you can have a delectably sweet sauce in a few minutes. Make sure to have all of the following on hand.
Ingredients
8

oz

can of full-fat coconut milk

1

tbsp

coconut sugar

6

soft dates

pitted

1

tbsp

tahini

2

tbsp

arrowroot starch

(flour or cornstarch will also work)

¼

tsp

salt
Instructions
Blend your ingredients.
For a perfectly smooth consistency, it's important to blend all the ingredients to the right texture. Start by adding your coconut milk, coconut sugar, dates, tahini, and starch to a blender and blending for 1 full minute.
Heat.
After the contents of your blender are smooth, pour them into a small saucepan and heat over a low flame for 15 to 17 minutes. Stir occasionally until the mixture thickens.
Cool.
Once it's the right consistency, turn off your flame and continue stirring your caramel for another few minutes until it has started to cool. Place a lid on your saucepan and allow it to cool for another hour. Once it's fully cool, you can seal it in an airtight container and save it for up to one week.
Nutrition
Calories:
47
kcal
Carbohydrates:
4
g
Protein:
1
g
Fat:
4
g
Saturated Fat:
3
g
Polyunsaturated Fat:
0.3
g
Monounsaturated Fat:
0.3
g
Sodium:
40
mg
Potassium:
53
mg
Fiber:
0.3
g
Sugar:
2
g
Vitamin A:
1
IU
Vitamin C:
0.2
mg
Calcium:
5
mg
Iron:
1
mg