Coffee lovers are familiar with light, medium, and dark roast coffee. But have you heard of green coffee? If not, let me introduce you to this interesting and healthy type of coffee bean.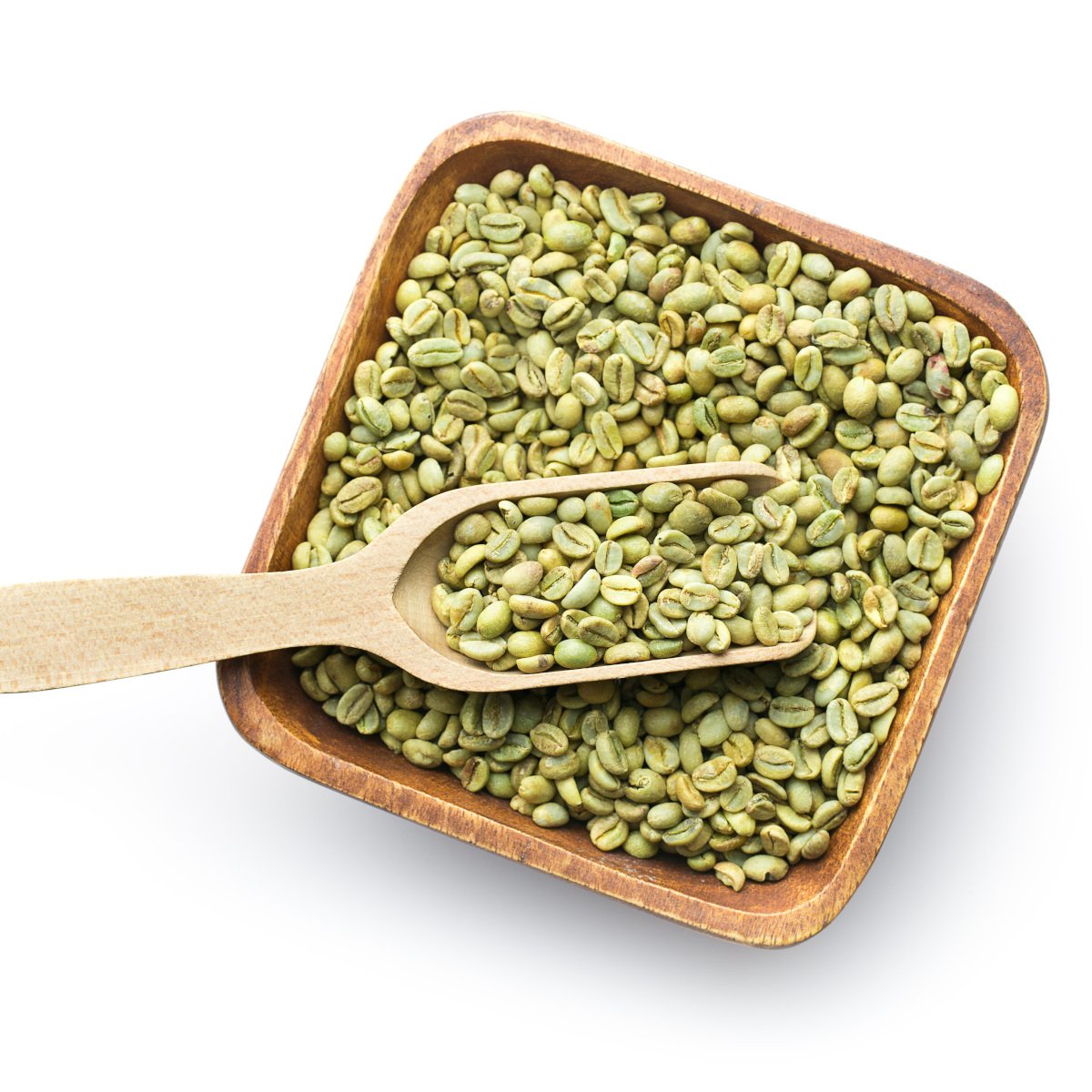 Green coffee comes from coffee beans that have not been roasted. This earthy-flavored coffee is loaded with antioxidants. It's also associated with enhancing weight loss, improving your insulin response, lowering blood pressure, and reducing cholesterol.
This article will do a deep dive into all things related to green coffee. By the end, you will understand what it is and why it may be in your best interest to drink green coffee.
Table of Contents
What is Green Coffee?
With a name like green coffee, you can guess the color of the coffee bean. But what exactly is green coffee?
Green coffee is simply coffee beans that have not been roasted. When coffee beans undergo the roasting process, this is when they take on their traditional brown color.
Even though it hasn't been roasted, green coffee is still safe to drink.
You may also see the term green coffee extract in products. This is just a concentrated form of green coffee. It's often used in products to add caffeine or sold in pill form for health benefits.
What Does Green Coffee Taste Like?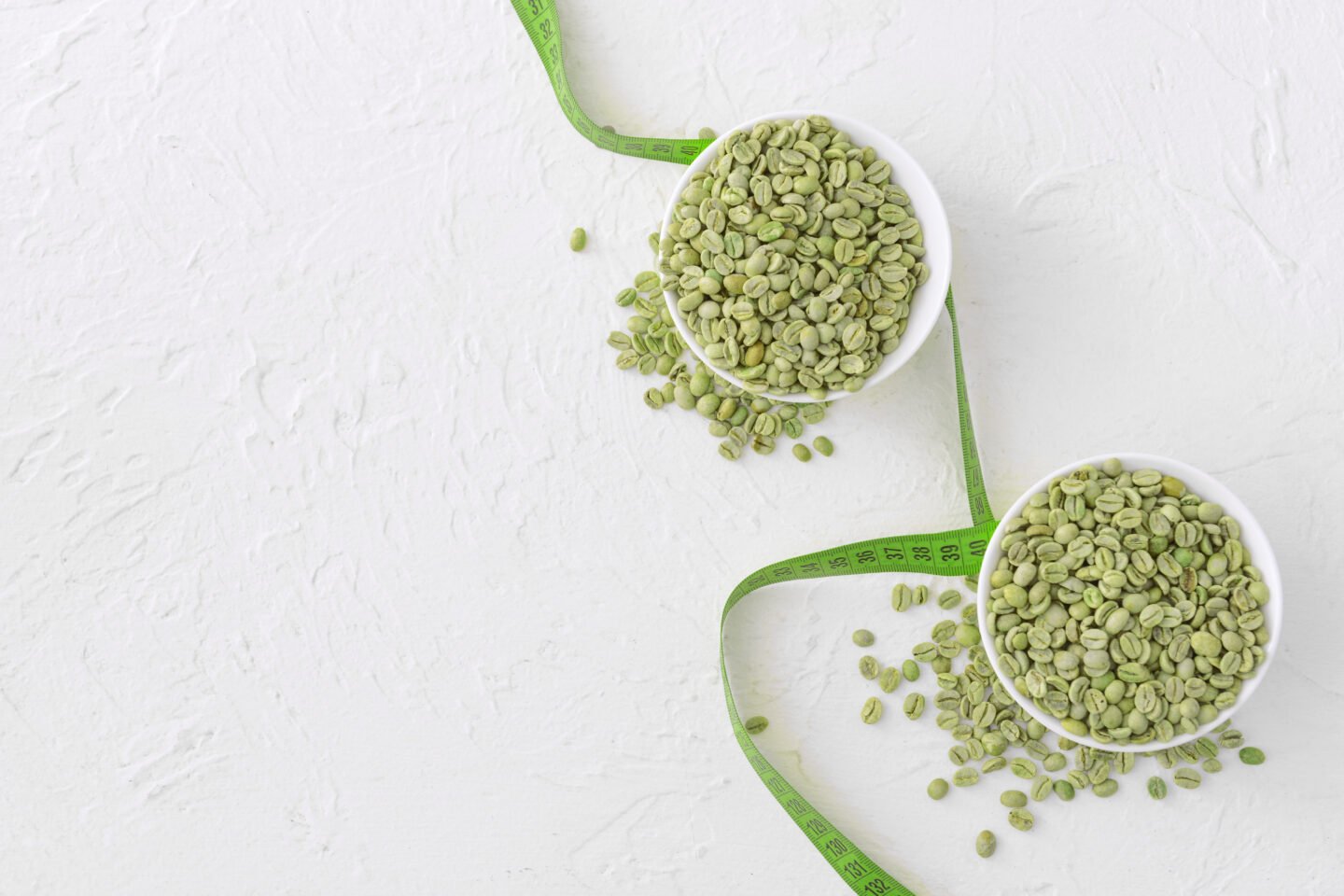 Green coffee doesn't taste the same as regular coffee. What typically gives coffee its rich and bold flavor is the roasting process.
Since green coffee hasn't been roasted, it will taste lighter and milder in its flavor. It tends to be described as having an earthy, grass-like flavor.
Green coffee will also be more acidic than standard coffee. Once again, this is because it hasn't undergone the roasting process.
By avoiding the roasting process, green coffee maintains more chlorogenic acid. But this is also partly why green coffee is very healthy for you.
Green Coffee Benefits
Green coffee has a wide range of health benefits. This is primarily due to its high chlorogenic acid content. Chlorogenic acid is rich in antioxidants that are good for your health.
One of the most well-known benefits of green coffee is its ability to enhance weight loss. The research regarding this benefit isn't strong, but there are studies demonstrating that it may improve weight loss.
Another major benefit is that green coffee has improved insulin response and reduced cholesterol. This is great news for diabetics and folks with high cholesterol.
And if you struggle with high blood pressure, green coffee may be the answer. Research has found that it helps lower blood pressure.
Based on all these health benefits, we may all benefit from drinking green coffee or taking the extract.
Do The Health Benefits Come from the Extract or Green Coffee Itself?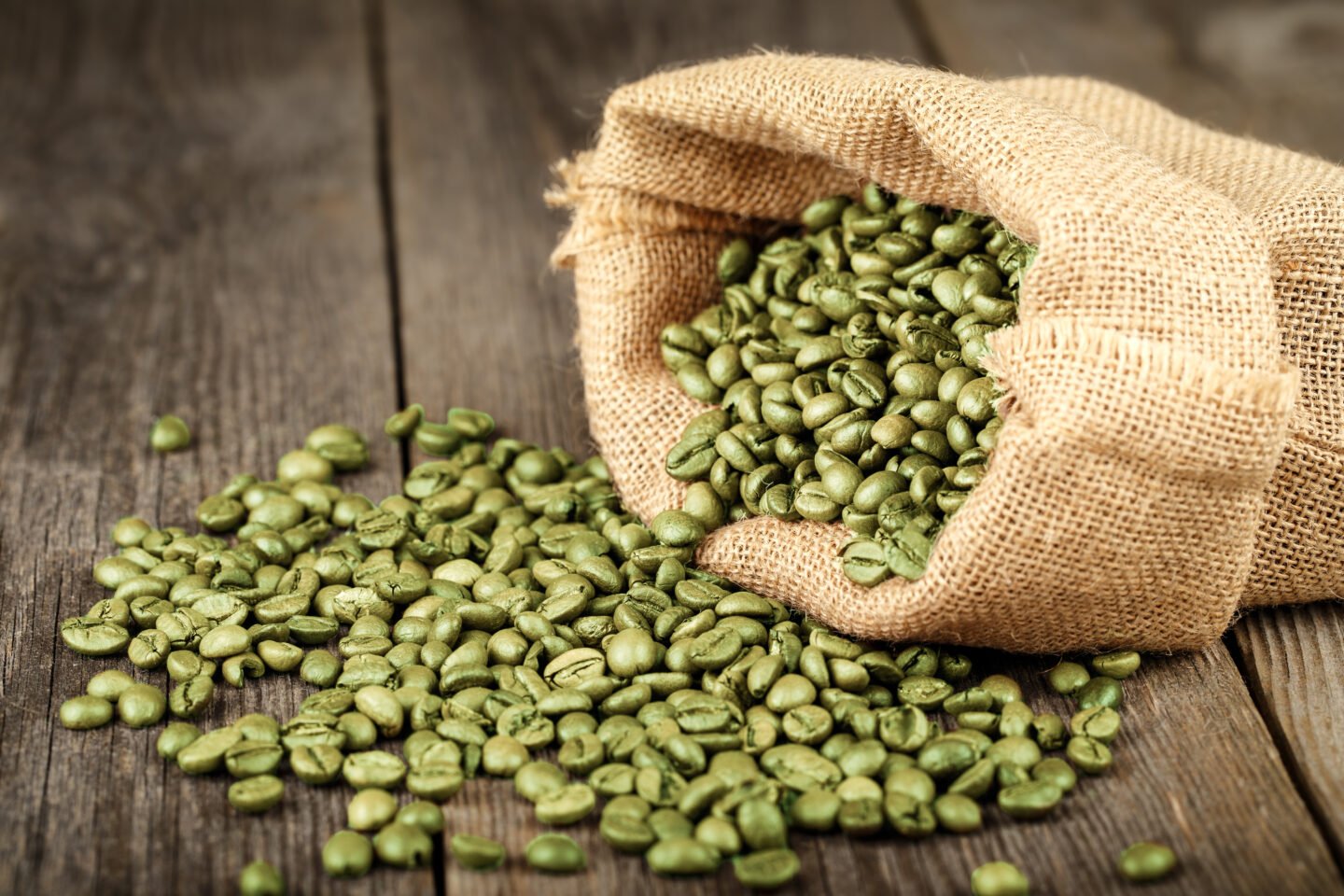 Now that you're aware of all the health benefits of green coffee, you might be wondering which form of it is best for you.
There has been research done both on the extract and green coffee itself. In both cases, the results regarding health outcomes are similar.
Much of the research is done using green coffee extract only because it's easier to standardize the dosage for participants.
So if it's more convenient for you to take a pill, you can take the green coffee extract. But if you want to enjoy a cup of green coffee, you will still get health benefits.
Side Effects of Green Coffee
With all these health benefits of green coffee, you might be wondering what the catch is. As with all substances, there is the potential for side effects. Green coffee is no different.
The side effects you could experience from green coffee are primarily due to the caffeine present in it.
So negative side effects of green coffee are similar to the negative side effects of standard coffee. Typically these negative side effects are only experienced by individuals who do not tolerate caffeine well.
You may experience any of the following after consuming green coffee if you are caffeine-sensitive:
Anxiety
Increased heart rate
Shakiness
Headaches
Irritable digestive symptoms
Dizziness
If you experience any of these symptoms, you may want to avoid green coffee. Or you may want to be particularly aware of the amount you consume. The problem could be that you're consuming too much caffeine and not necessarily the green coffee itself.
Green Coffee Dosage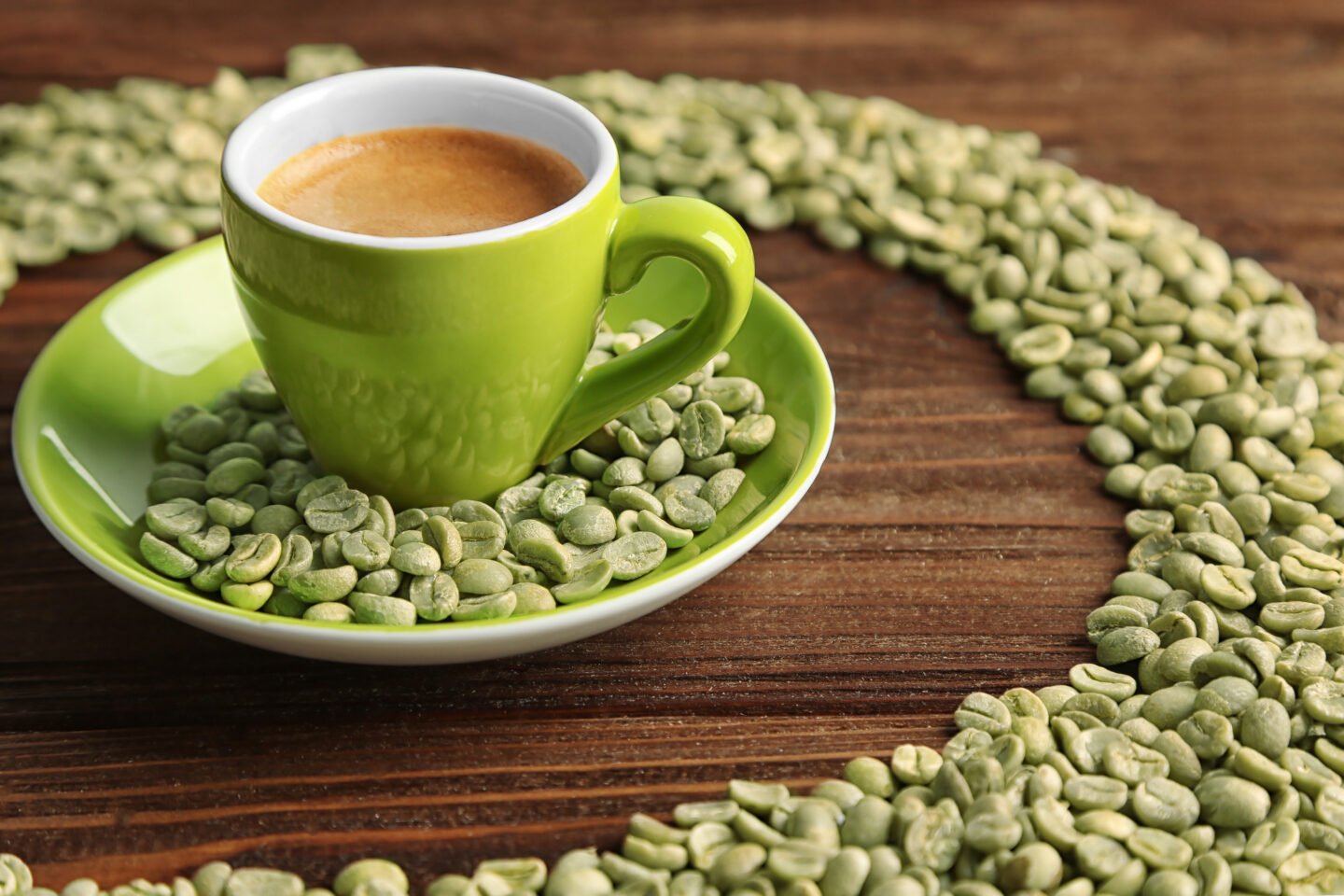 If you're interested in giving green coffee a try, you probably want to know how much you can have. Like regular coffee, it's best to start with one cup and see how your body responds.
The main dosage standard for green coffee comes back to caffeine. The FDA suggests not consuming more than 400 milligrams of caffeine per day.
The average cup of green coffee will have about 20 to 50 milligrams of caffeine. This means you could have between 8 to 20 cups depending on the strength of the cup.
You will once again want to stay within that 400-milligram caffeine limit when it comes to green coffee extract. Many research studies using green coffee extract use a range between 120 to 300 milligrams daily.
As with all substances, make adjustments if your body starts to have an adverse response to green coffee. If you have questions regarding the right dosage of green coffee for your personal health, it's best to consult your physician.
Does Green Coffee Have the Same Amount of Caffeine as Normal Coffee?
You may have noticed when we discussed caffeine in green coffee that it's relatively low. That's because green coffee has less caffeine than regular coffee.
Green coffee beans won't release as much caffeine when brewed. As we discussed earlier, you will only get 20 to 50 milligrams per cup.
A regular coffee cup has anywhere from 80 to 120 milligrams of caffeine. So there's quite a significant difference in the amount of caffeine in green coffee.
But this is excellent news for caffeine-sensitive individuals. It's also good news for folks looking for an afternoon boost without wanting a huge caffeine spike.
Can You Get Green Coffee at a Coffee Shop?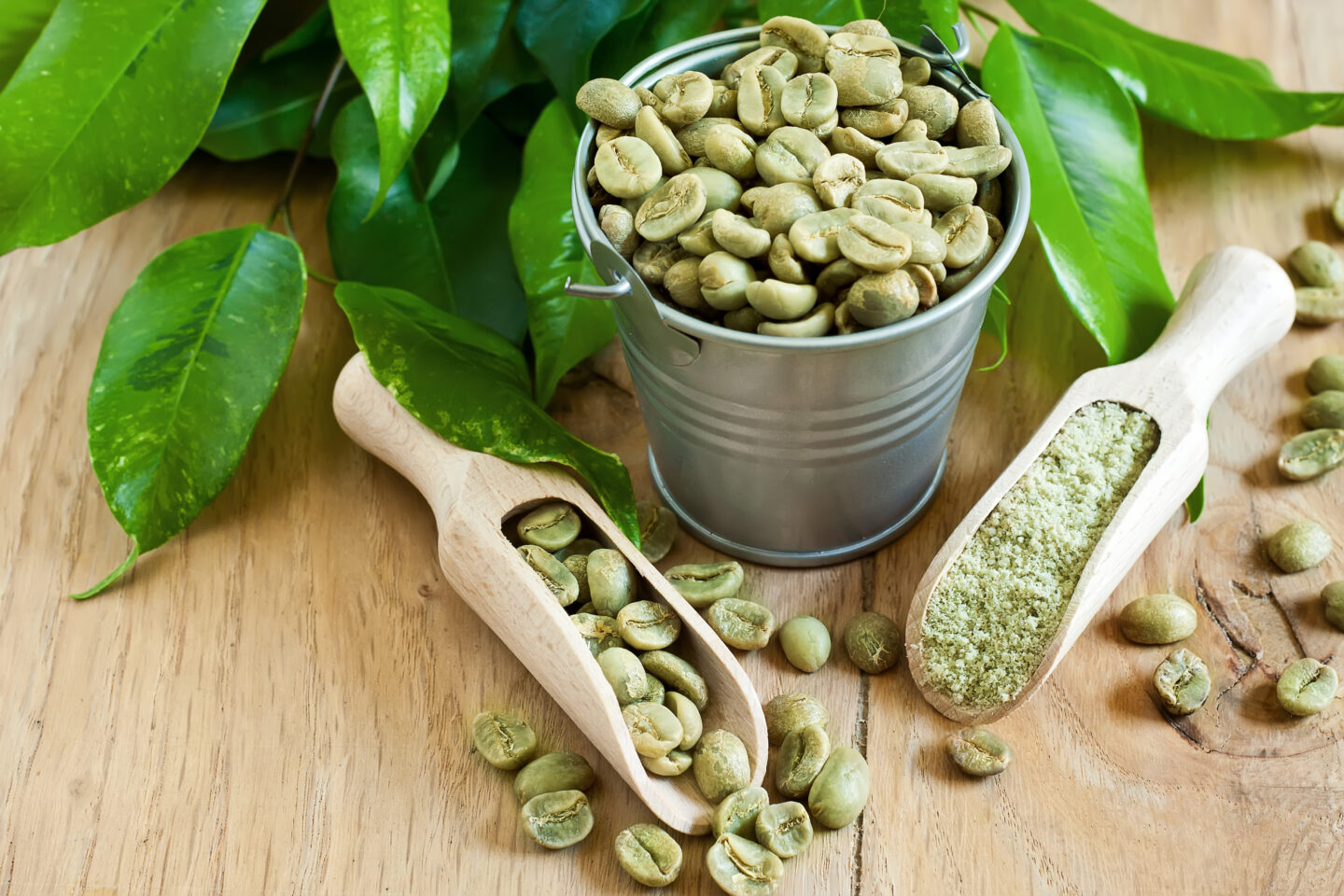 If you want green coffee beans, you may be tempted to head to your local coffee shop. But hold your horses.
There are some coffee shops that will sell green coffee beans. But this is not a standard practice in coffee shops. It's best to call ahead and ask your barista if they have green coffee beans available.
What's even rarer than getting green coffee beans from a coffee shop is getting a cup of green coffee. Many coffee shops will not offer green coffee for drinking.
This is because most folks who come to coffee shops expect roasted and strong-flavored coffee. Nonetheless, there are a few specialty coffee shops where you may find a cup of green coffee.
Is Green Coffee More Expensive?
If you're itching to get your hands on some green coffee, you'll love this news. Green coffee is generally cheaper than regular coffee.
Because it doesn't have to undergo the roasting process, it requires less time and labor to produce. On average, green coffee will be $1 to $3 cheaper than regular coffee per pound.
However, green coffee will not always be cheaper than roasted coffee. It may be the same price as roasted coffee in a few cases.
But the good news is green coffee won't be more expensive than roasted coffee. In addition to the health benefits of green coffee, it may save you a buck or two.
Where to Buy Green Coffee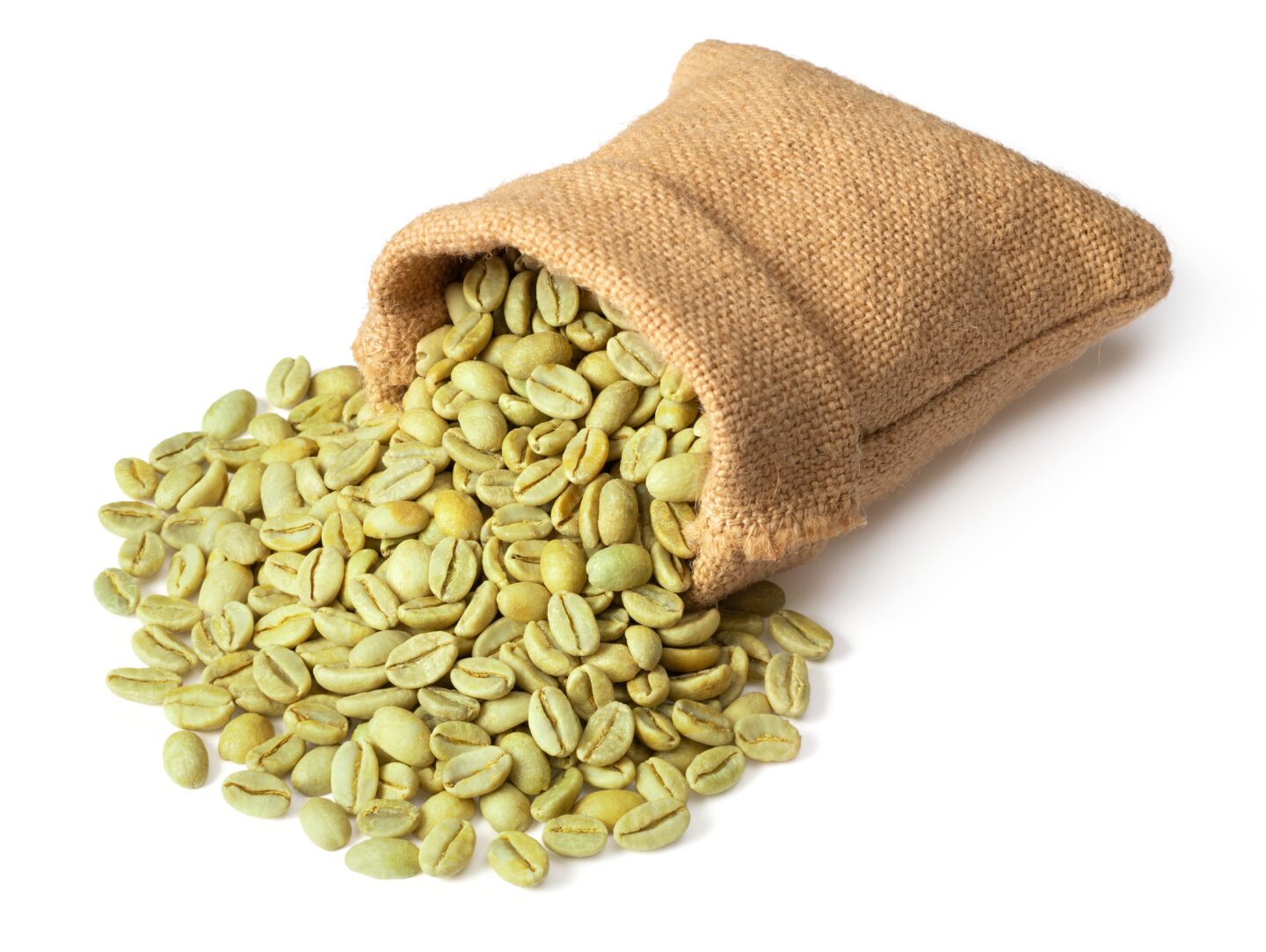 You can find green coffee beans from multiple sources. You can check if your local coffee shop offers green coffee beans.
If they don't have it, don't worry. You can find many varieties of green coffee beans available online. You can even find them in mass quantities from distributors like Amazon.
If you're more interested in green coffee extract, you also have a few options. You can often find green coffee extract at your local grocery store near the pharmacy section.
You can also order it online if you prefer to avoid the store. If you opt for green coffee extract pills, be sure to look at the dosage of the pills. You may want to start with a pill that has a lower amount of milligrams to see how your body responds.
How Do You Make Green Coffee at Home
How can you make this healthy green coffee from home? It's a relatively simple process that's not much different from standard coffee.
If you order green coffee grounds, you will follow the same process as normal coffee. Add the amount of grounds you'd like based on strength and steep with hot water.
If you got whole green coffee beans, it's a slightly different process. You'll want to first soak the beans overnight.
The next day, you will bring the beans to a boil in water. Let them simmer for 15 minutes after you've got them to a boil.
All that's left is to strain the beans and drink the remaining liquid. Now you've made a tasty cup of green coffee from the comfort of your home.
Can Green Coffee Be Used to Make Lattes?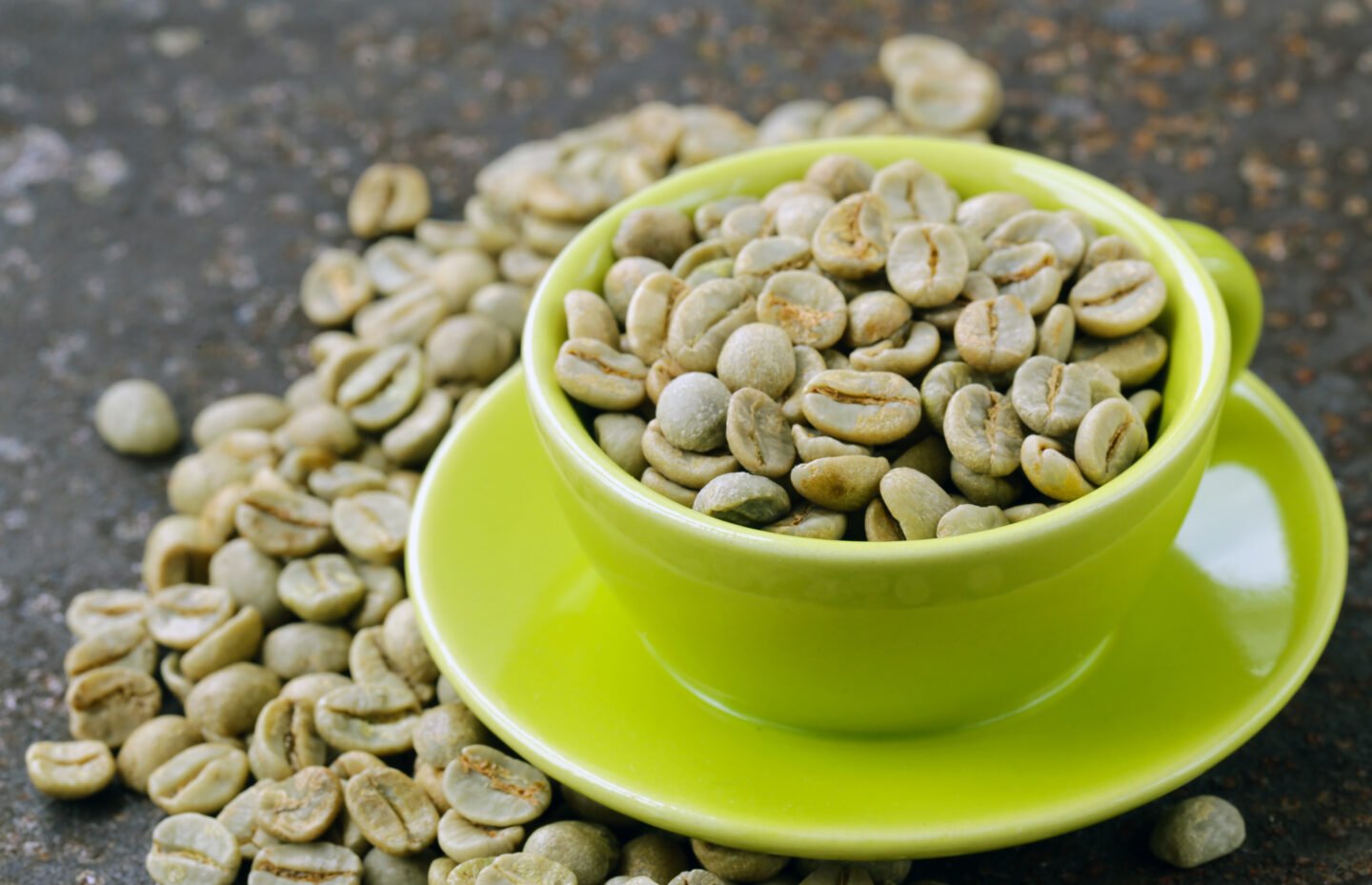 Like regular coffee, your green coffee can be used to make many coffee creations. You don't have to drink it black.
A popular option is to make a green coffee latte. All you need to do is make your green coffee base. Follow the steps mentioned in the section above to do this.
Once you have your base, add steamed milk and microfoam if you like. Just like that, you have a green coffee latte.
You can also add creamer or sugar to sweeten your green coffee. All these options may help counter the grassy flavor if you're not a fan of it.
However, keep in mind that adding a lot of sweetener or cream may counter the health benefits of green coffee.
Final Thoughts
Green coffee is not liquid coffee that's green in color. Although the beans themself will be green. It's simply coffee beans that have not been roasted.
Green coffee will taste different from regular coffee. It is described as earthy and grassy with a more acidic taste.
Green coffee and green coffee extract are very good for your health. Some of the benefits of consuming them include:
Enhancing weight loss
Improving your insulin response
Reducing total cholesterol
Lowering blood pressure
Increasing your total antioxidants
The side effects of green coffee will mimic those of caffeine. So caffeine-sensitive individuals will want to be mindful of how much green coffee they consume.
And after reading about all the incredible health benefits of green coffee, it's time to get your hands on a cup of this magic drink!