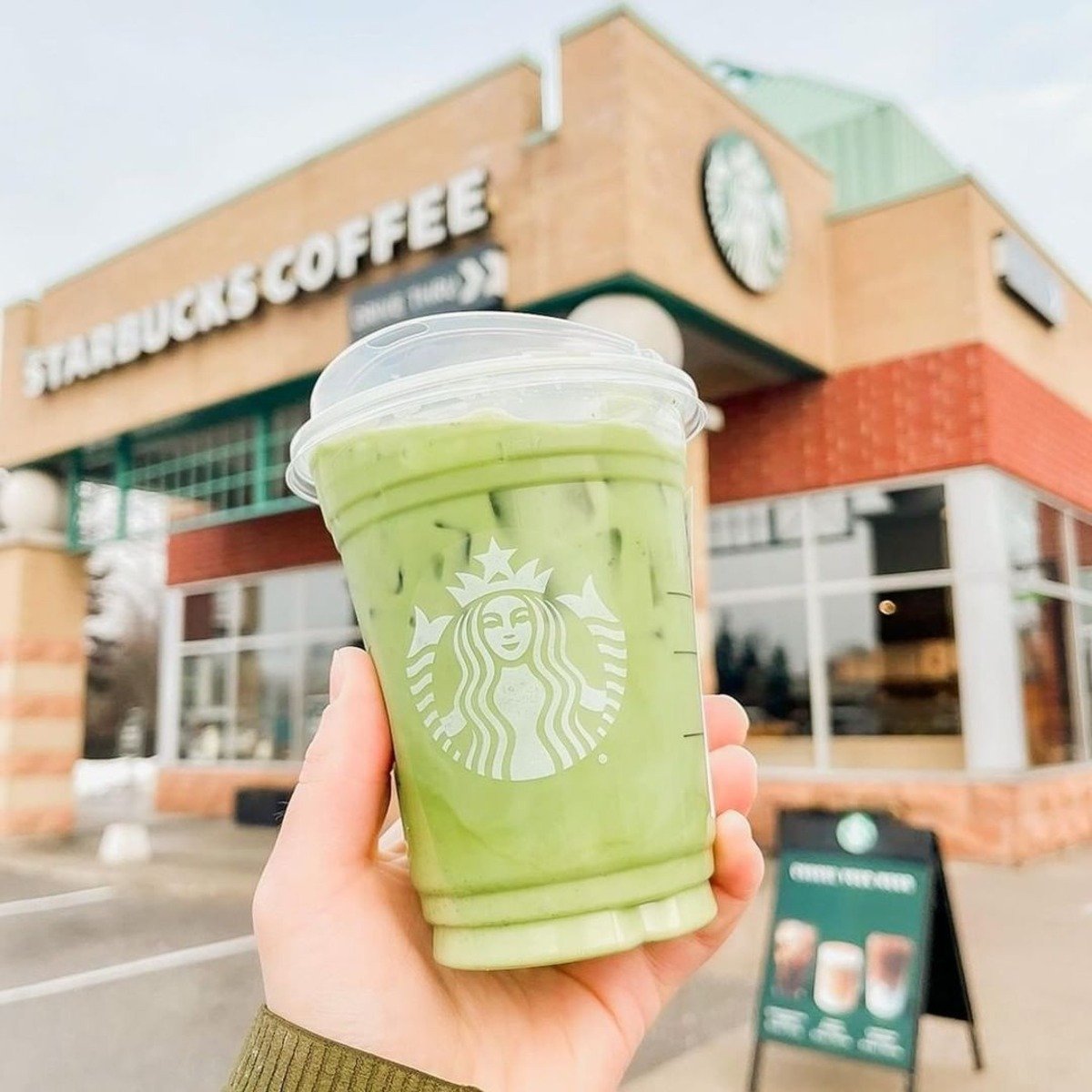 Starbucks matcha is a vibrant and luscious drink, but how is it made? Learn what goes into every cup of Starbucks matcha.
Starbucks offers a lot of drink options that include matcha green tea. Starbucks uses Aiya Matcha to make every cup of their matcha tea drinks. Below, explore everything there is to know about this lush, green beverage!
Table of Contents
What is Matcha?
Matcha is a type of green tea made from powdered green tea leaves. The special variety of tea leaves used for this drink is shade-grown, allowing tea plants to produce a higher caffeine content than in the sun.
Tea powder is mixed with liquid like milk or water to make matcha. It has a bright green color and an earthy, grassy flavor. Matcha makes a great tea latte and has enough caffeine to get you going!
What Type of Matcha Does Starbucks Use?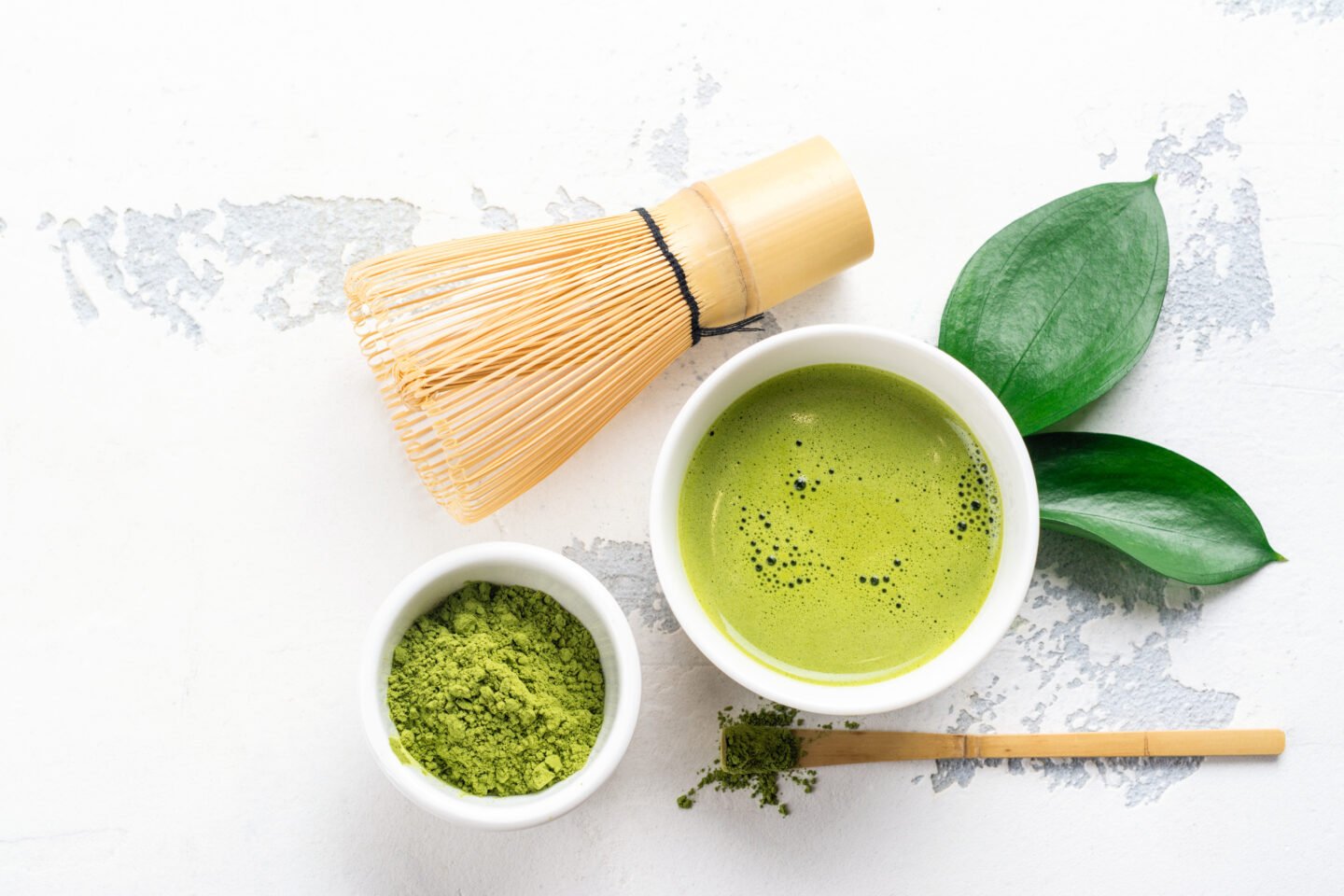 Starbucks uses a matcha powder produced by the Japanese tea company Aiya, which specializes in matcha. The green tea for their matcha is grown in Nisho, Japan, known for its excellent tea-growing conditions.
The matcha used by Starbucks contains ground green tea and sugar. However, sugar is the primary ingredient in the Starbucks blend. The flavor of the Starbucks matcha blend is predominantly sweet with even notes of earthiness.
The caffeine content of the Aiya matcha is just right for a pick-me-up. A grande Matcha Tea Latte from Starbucks has 80 mg of caffeine—double that of their brewed teas. This makes their matcha more coffee-like in its energizing abilities.
Starbucks baristas mix the matcha powder with milk or alternative milk. When served hot, the matcha powder is steamed directly in the milk. They also serve matcha blended into Frappuccinos or shaken with milk as an Iced Latte.
Ways to Enjoy Starbucks Matcha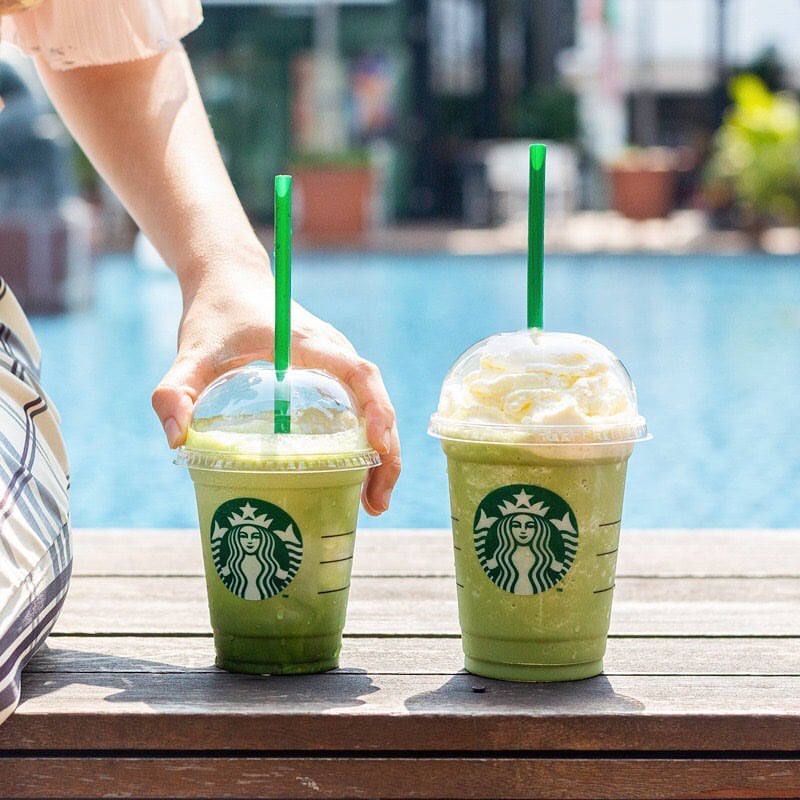 If you are craving matcha, Starbucks has you covered! They serve many matcha-inspired menu items. From frozen to steaming, there is an offering to satisfy whatever type of matcha craving.
Starbucks offers a Hot Matcha Tea Latte, an Iced Matcha Tea Latte, and a frozen Matcha Tea Frappuccino. If you are craving something more fruity, they offer a Matcha Lemonade that mixes matcha, water, and lemonade. It's a refreshing blend of grassy green tea and bright lemon flavor.
The menu at Starbucks is notoriously customizable. If you can imagine a beverage with matcha, they will likely make it for you. You can also customize the amount of matcha and other flavorings added to your drink to make it your own.
Is Starbucks Matcha Good for You?
Starbucks matcha is not good for you if you drink too much of it. Matcha itself is healthy, but the blend of matcha that Starbucks uses is high in sugar.
One standard grande Matcha from Starbucks has 32 grams of sugar which is a substantial amount. The American Heart Association says adult females should have less than 24 grams per day and males less than 36 grams.
All the sugar in the matcha contributes to a high-calorie count. The grande has 240 calories with 60 calories from fat. This drink is also high in cholesterol—it accounts for 8% of your daily intake.
However, Starbucks matcha does have fiber, protein, and caffeine, which can all be good for the body. Remember that your drink's nutritional content may vary depending on your customizations. You can opt for alternative dairy or lower fat-content milk to help lower the fat and cholesterol in the matcha.
Overall, the Starbucks standard matcha latte is a high-calorie, high-sugar indulgence that should be regarded as a treat. The occasional tall matcha is a nice, sweet treat in conjunction with a healthy lifestyle.