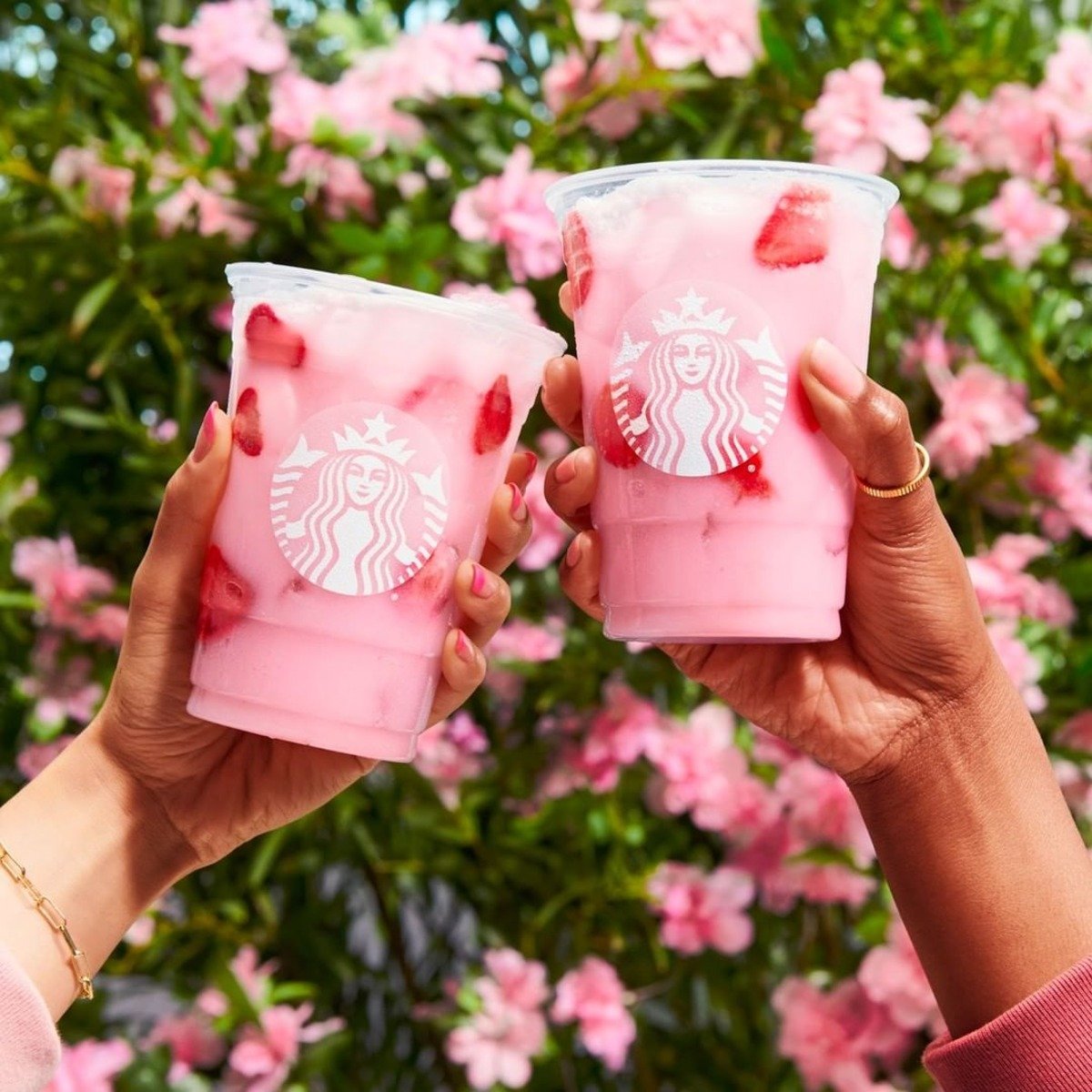 Starbucks' Refreshers have become a staple in the summer. The refreshers are iced, sweet, and have great colors. In particular, one has the allure of mystery and a murky background—the Pink Drink.
The Starbucks Pink Drink started as a secret menu item. But because of its popularity, it became a permanent staple on the regular menu.
The Pink Drink comes in four sizes: tall, grande, venti, and trenta. A Pink Drink can cost $4.65 to $5.95 at Starbucks, depending on what size you order. Prices can also vary depending on location and customizations.
Table of Contents
What Is A Starbucks Pink Drink?
The Starbucks Pink Drink is really just a Strawberry Acai Refresher with a splash of coconut milk.
The Pink Drink only has four ingredients: ice, Strawberry Acai base, coconut milk, and freeze-dried strawberries. Simple, right?
Is it that much better than any other Refresher? You'll have to figure that out for yourself. Part of the drink's popularity comes from the fact that it used to be a secret menu item. It feels really cool to order something from the secret menu.
How To Order A Pink Drink At Starbucks
These days, you only have to say you'd like to get a Pink Drink and whichever size you want it that day.
But when it first came out, you would have to order a Strawberry Acai Refresher with coconut milk instead of water.
The drink became so popular that it became a permanent fixture on the standard menu. I guess we can thank social media for that.
Starbucks Pink Drink Alternatives
Some people might not like coconut milk. If that's you, don't worry, there are plenty of alternatives to the standard Pink Drink.
The first and easiest alternative is to ask for a different milk. Coconut milk is standard, but you can get any milk that Starbucks carries.
I would recommend using almond milk instead for a similar look and feel. But using oat milk, soy milk, or dairy milk works just fine as well. You can even get whipped cream on top.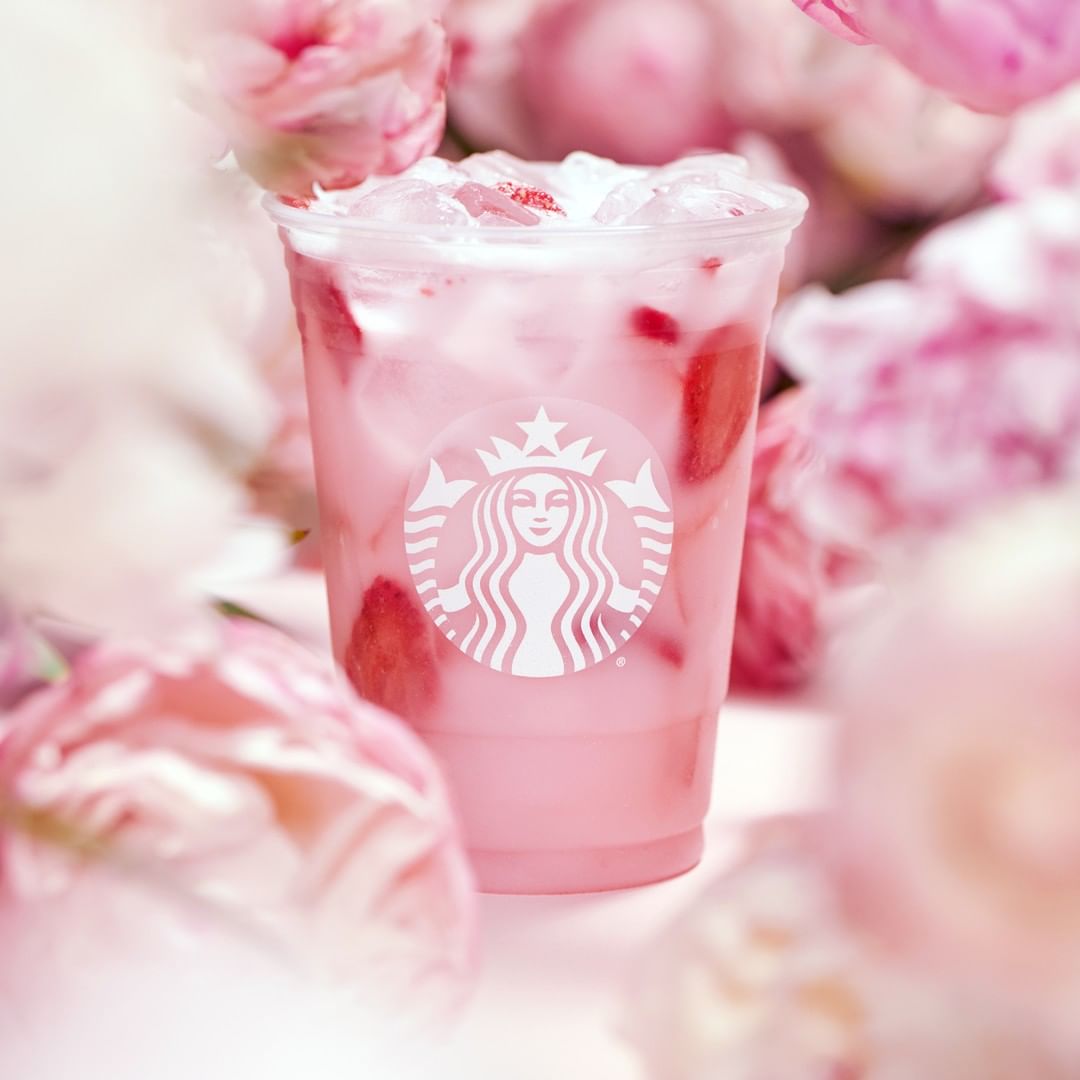 There was a brief TikTok trend of ordering the Pink Drink with heavy cream instead of coconut milk. It seemed a much different drink, and I can't say I ever actually ordered one, but it's out there.
One way to imitate the Pink Drink without too many calories is ordering a Passion Tango Iced Tea without water. Ask for a splash of coconut milk, then finish it off with two pumps of sugar-free vanilla.
And let me tell you, it's pretty darn close to the real thing. Except, of course, the imitation has fewer calories and much less sugar.
Is There Any Caffeine In A Pink Drink?
Pink Drinks at Starbucks have only a little bit of caffeine in them. A grande Pink Drink has only 45 mg of caffeine.
By comparison, a grande cold brew at Starbucks has about 205 mg of caffeine.
So, don't worry about the caffeine content of a Pink Drink. It's not nearly enough for you to feel it.
The Pink Drink isn't the way to go if you're looking for a drink with a punch. Since the caffeine in the Pink Drink comes from extracts, it's difficult to add more caffeine to the mix.
Usually, the best way to add caffeine is to add an extra shot of espresso, but that would ruin this drink.
Is The Pink Drink Healthy?
The Pink Drink has a relatively low number of calories compared to other Starbucks drinks. However, it does have quite a bit of sugar.
A grande Pink Drink has 140 calories, 28 g of carbohydrates, and 25 g of sugar.
If you're concerned about the nutrition of the Pink Drink, it's best to look up the full nutrition facts before making any decision.
Just know that most of the sugar comes from the Strawberry Acai base and isn't easily substituted for a low-sugar option.
How Much Is A Pink Drink At Starbucks?
Keep in mind that Starbucks prices vary all the time. So the prices I list here might not be quite accurate when you get to your location, but they should be pretty close.
Here are the prices of Starbucks Pink Drink:
| Size | Price |
| --- | --- |
| Tall | $4.65 |
| Grande | $4.95 |
| Venti | $5.65 |
| Trenta | $5.95 |
The Pink Drink is a little more expensive than just a regular iced tea.
What Other Kinds Of Refreshers Does Starbucks Have?
The Pink Drink at Starbucks is part of a lineup of Refreshers that are quite popular in summer.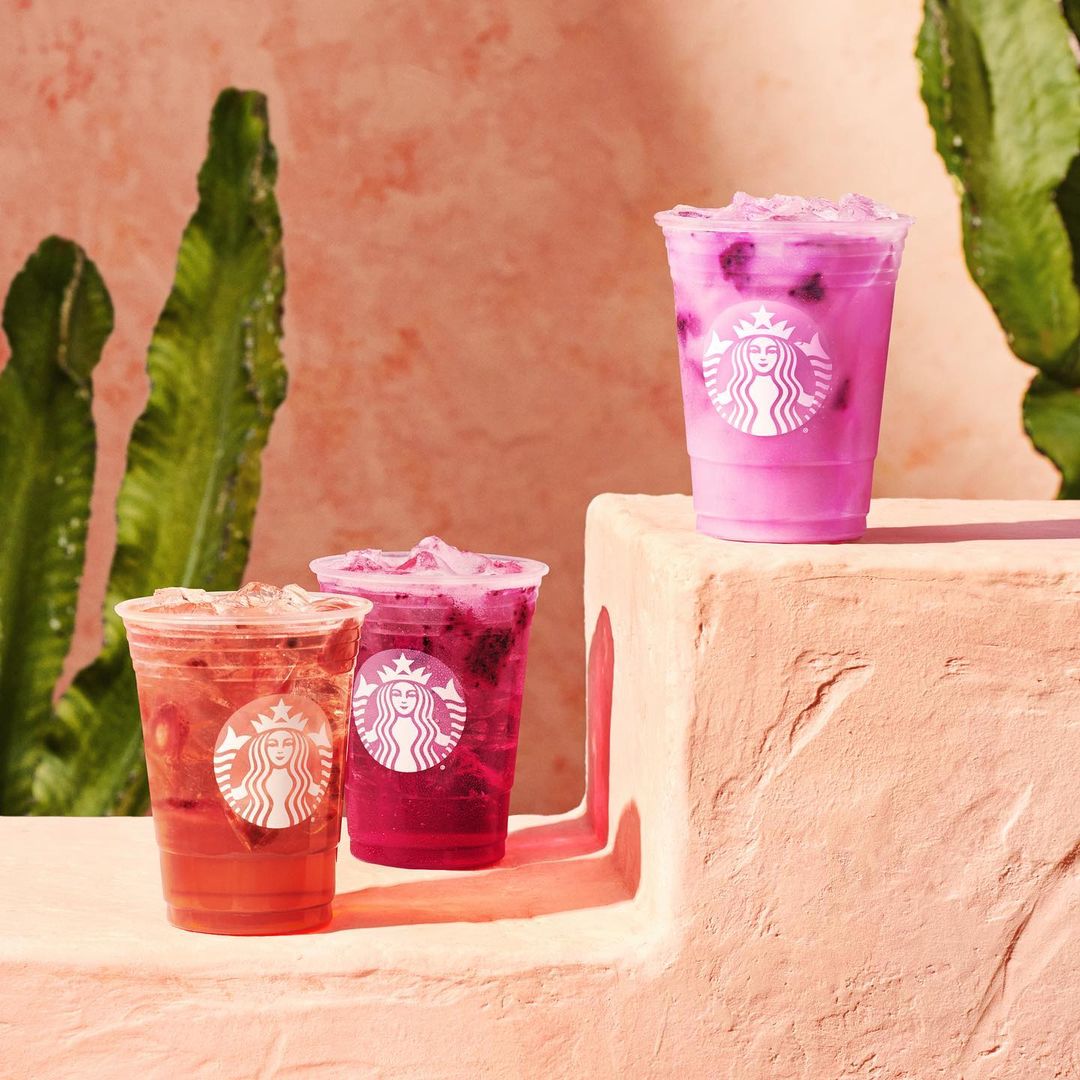 Aside from the Pink Drink, the other Refreshers are:
Dragon Drink
Mango Dragonfruit
Mango Dragonfruit Lemonade
Paradise Drink
Strawberry Acai
Strawberry Acai Lemonade
Pineapple Passionfruit
Pineapple Passionfruit Lemonade
It's a pretty long list, so you should be able to find something to fit your taste.
My Final Thoughts
The Pink Drink is a fun part of the Starbucks menu. It's one of the rare items that made its way from the secret menu to the standard one.
But in reality, it's just a Strawberry Acai Refresher with a splash of coconut milk. I say "just," but it really is its own drink.
You can also order it with a different milk if you don't like the taste of coconut. Doing so won't change the nature of the drink much.
Ultimately, it's a perfect iced summer drink for escaping the heat.