You can bet that any steak dinner won't fail to be full of rich, meaty flavor. However, anyone who has tried to cook their own can tell you that it's easy to give it too much time and ruin the texture. That's why it's always a good idea to start with one of the most tender cuts of steak, so you know the final product will be easy to cut and chew.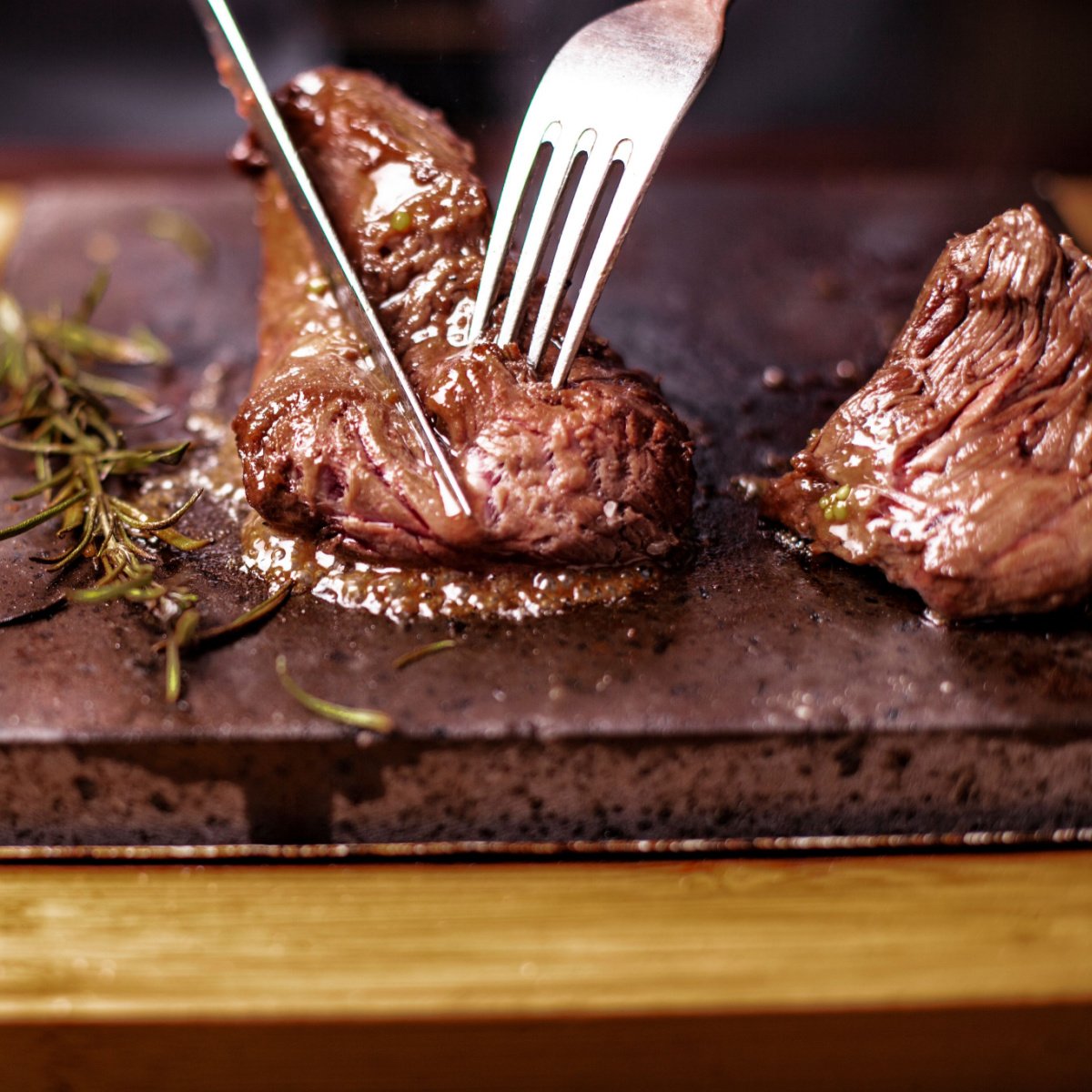 When choosing the most tender cuts, filet mignon is always a good bet. However, if you're looking to spend a bit less money, there are a range of other options that can give you a similar experience.
Learn more about the most tender cuts of steak here, and choose the one that matches your tastes best.
Table of Contents
Most Tender Cuts of Steak
The truth is that there are plenty of options to consider when choosing steaks that are both tender and flavorful. Learn a bit more about a few of the most popular options below.
Filet Mignon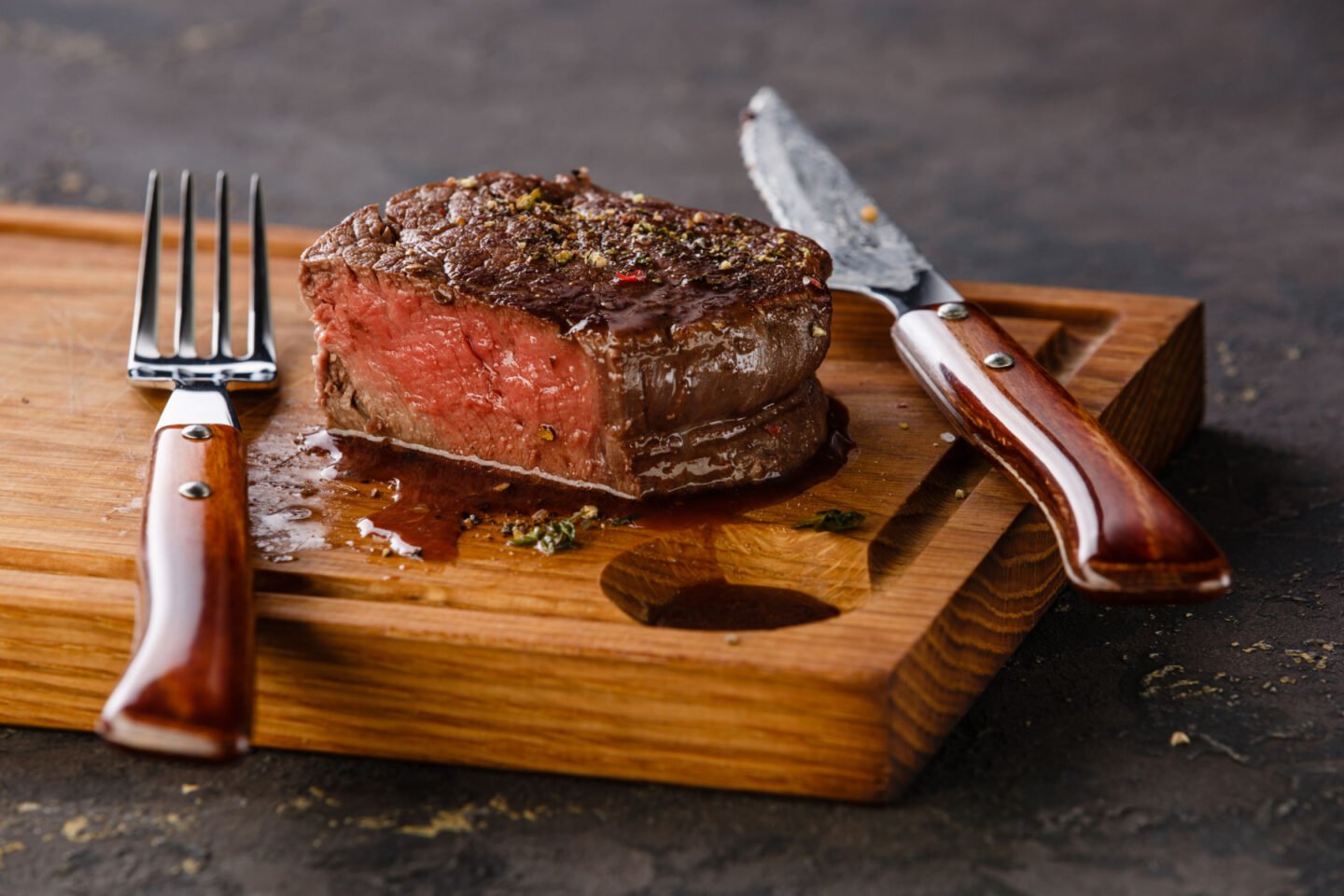 There may be no more tender steak than the famous filet mignon. It is cut from a very narrow strip of muscle at the very tip of the tenderloin that gets very little use, which is why it's so tender. Since the area is relatively small and the cut is in such high demand, it tends to fetch a relatively high price.
Though once you try it for yourself, you'll find that the cost is well worth it. The meat is as tender as you can get, whether you're cooking it on the grill, in a pan, or in the oven. As long as it's not overcooked, it will be hard to make it anything other than a dream to eat.
The only reason it's not always as popular as steaks like the New York strip or ribeye is that it contains less marbling. That means it doesn't have the same rich flavor as some other options.
Flat Iron Steak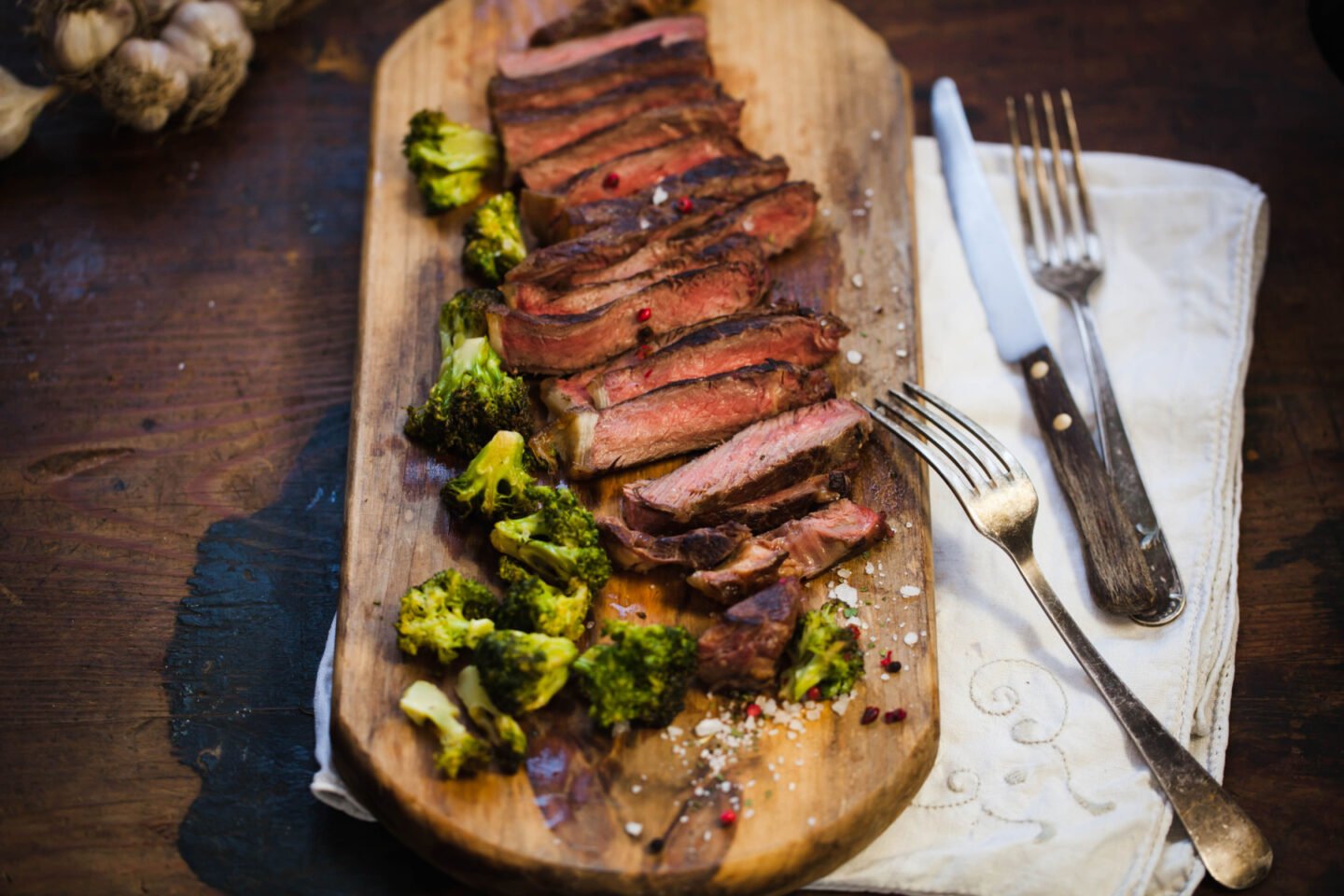 Flat iron steak comes from a part of the cow called the top blade, which is around the shoulder. Unlike the filet mignon, it has a high fat content and excellent marbling, which gives it plenty of flavor as well as a tender texture.
The only thing to keep in mind when preparing your flat iron steak is that not every part of it is tender. In many cases, a flat iron steak is surrounded by a tough, chewy sinew, which can ruin your enjoyment of the steak if you don't have the experience to remove it. That's why you should stick with an experienced butcher who knows how to prepare it correctly. If done right, it can be nearly as tender as filet mignon at a fraction of the price.
Top Sirloin Steak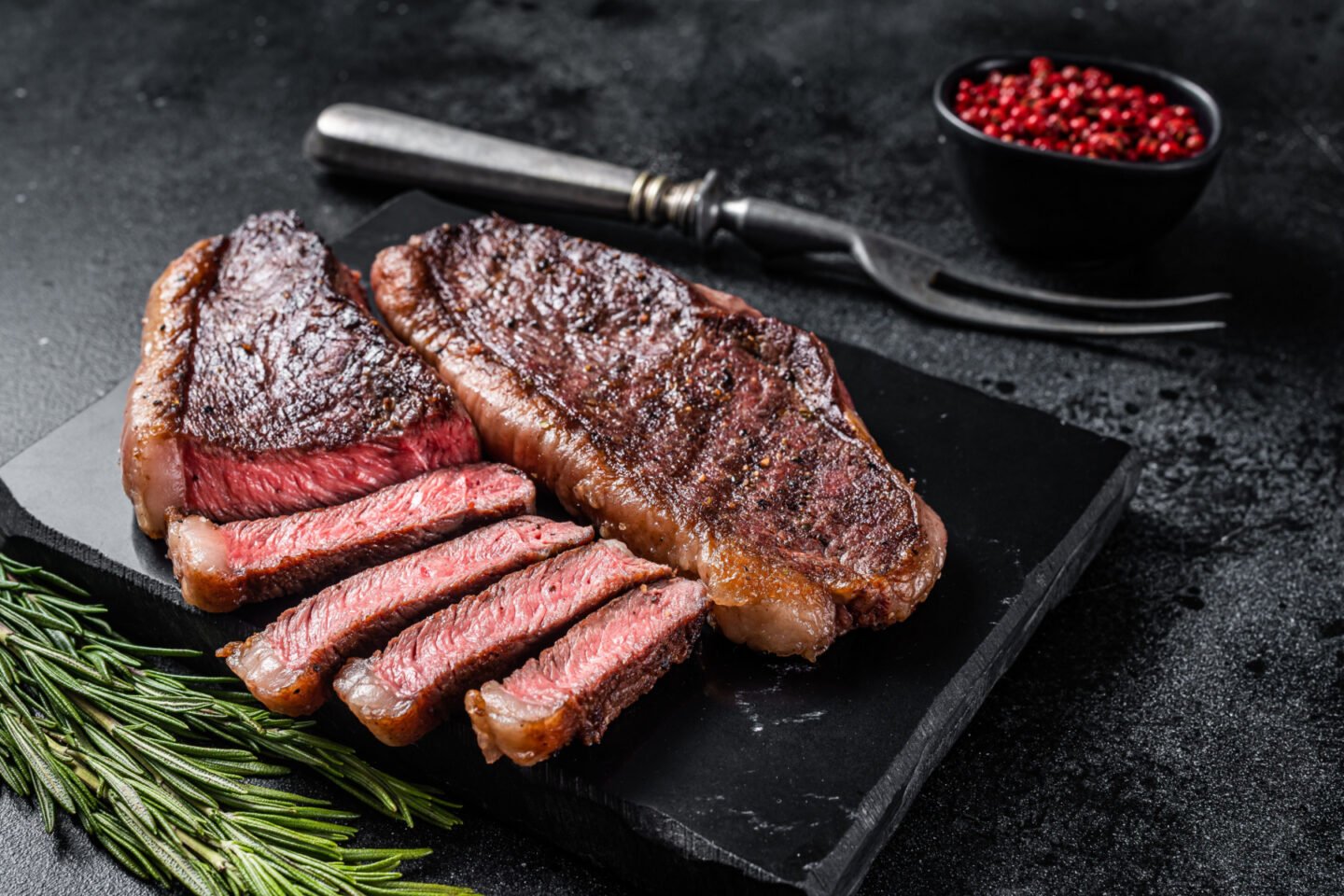 If you're looking for a leaner option that still has much of the tenderness of other steaks, you might want to consider the top sirloin steak. It's a thick cut with a bold flavor and is an excellent option to enjoy on its own or in recipes. Best of all, it's an affordable option that you can enjoy any night of the week.
Because it's so tender, it's ideal for stir-fries that call for chopped steak. It's one of the most versatile options out there.
While most of the tender steaks come from muscles that get relatively little exercise, this is not true of the top sirloin. However, this doesn't make it tough; it's just a bit firmer than non-weight-bearing muscles. If you prefer a steak with a bit more bite, this is definitely the one for you.
If you really want to maximize its tenderness, aging is the way to go. Many top sirloin steaks go through a several-week aging process that breaks down some of the muscle and makes the steak nearly as easy to chew as filet mignon.
Strip Steak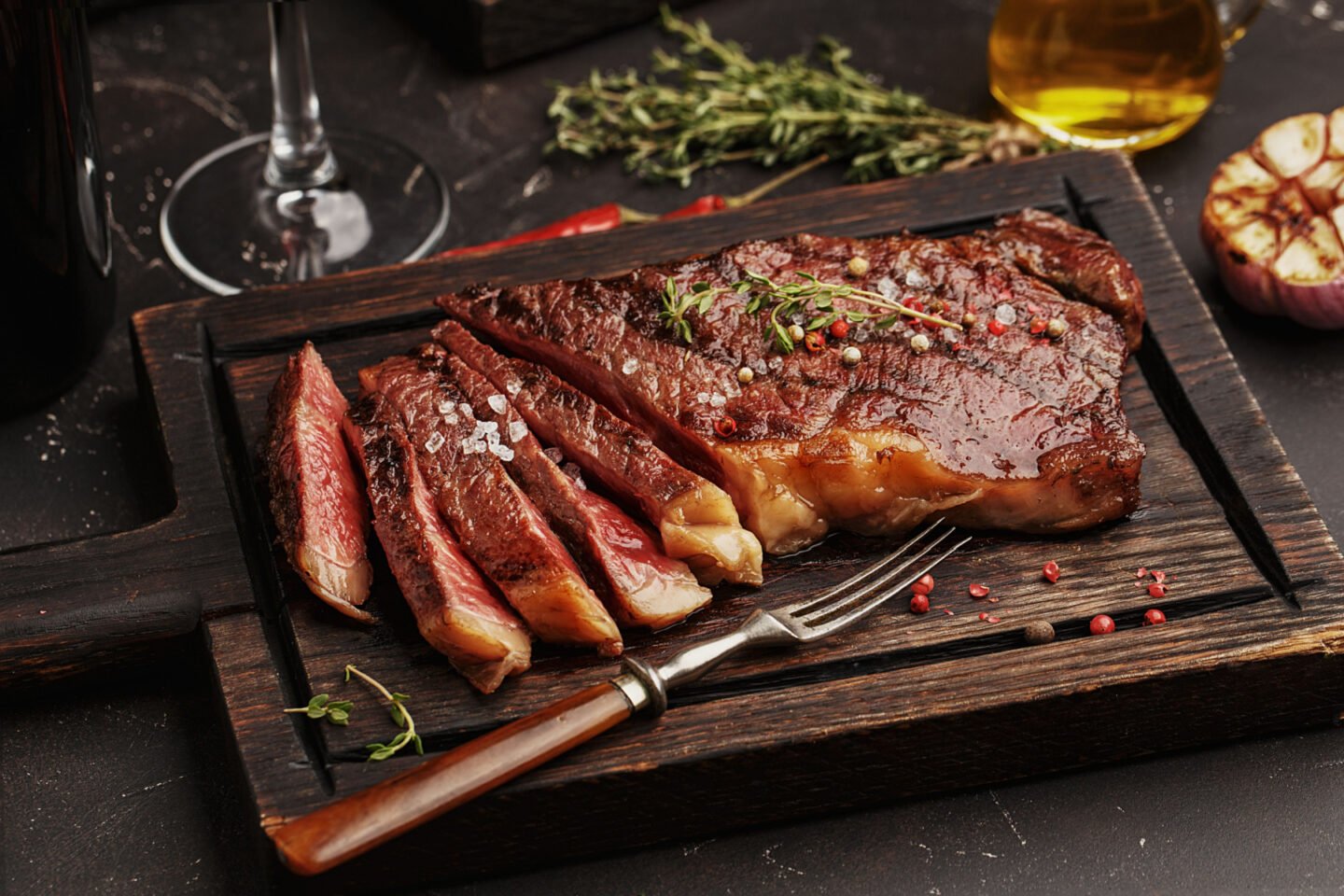 Strip steak is also known as "top loin" or "strip loin" steak. All of them come from the short loin of the cow, which is tender and well-marbled. One of the most popular is the New York Strip, which is named after the city where it was first eaten.
Strip steaks like the New York strip and Kansas City strip may not be quite as tender as some of the above options, though they are great dinner steaks with a full, beefy flavor. Their tenderness can vary widely, depending on the preparation. They're versatile enough to be prepared on a grill, in a pan, or in the oven, though in all cases, they should be cooked medium-rare.
Overall, you'll find strip steak leaner compared to filet mignon, which is why it does so well on the grill. One of the most important factors to keep in mind when cooking is to keep it from drying out.
Ribeye Steak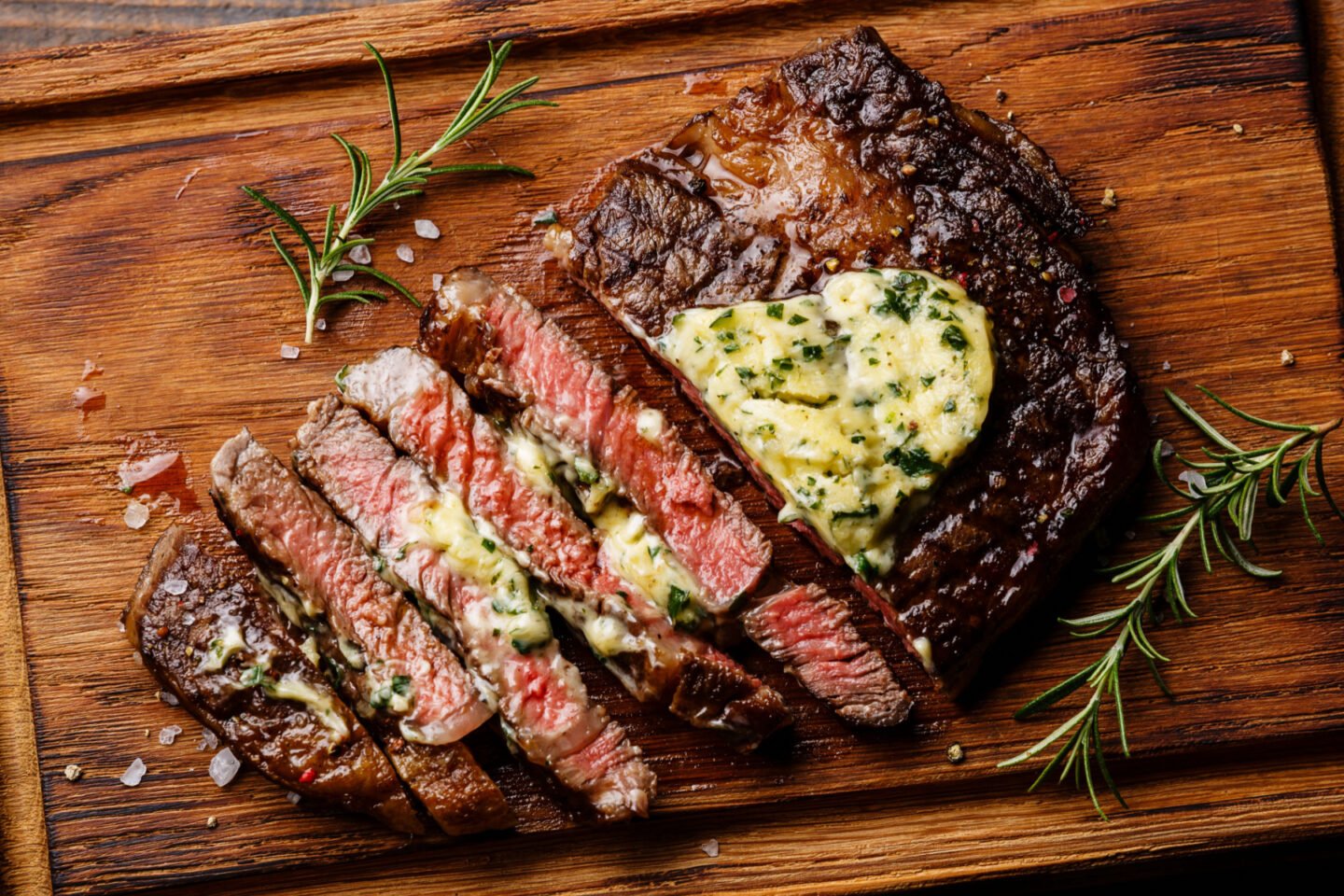 Ribeye steak is a cut that is taken from the cow's rib area, which gives it excellent marbling throughout. The excess fat makes it especially juicy, tender, and full of flavor. Chefs are especially fond of it because of how quickly it cooks.
When you're preparing a ribeye at home, keep in mind that extra care should be taken when cooking it on the grill. The excess fat can drip down and cause flare-ups, ruining the flavor of your meat. If you want to play it safe, cook it in a pan or in the oven instead.
Porterhouse Steak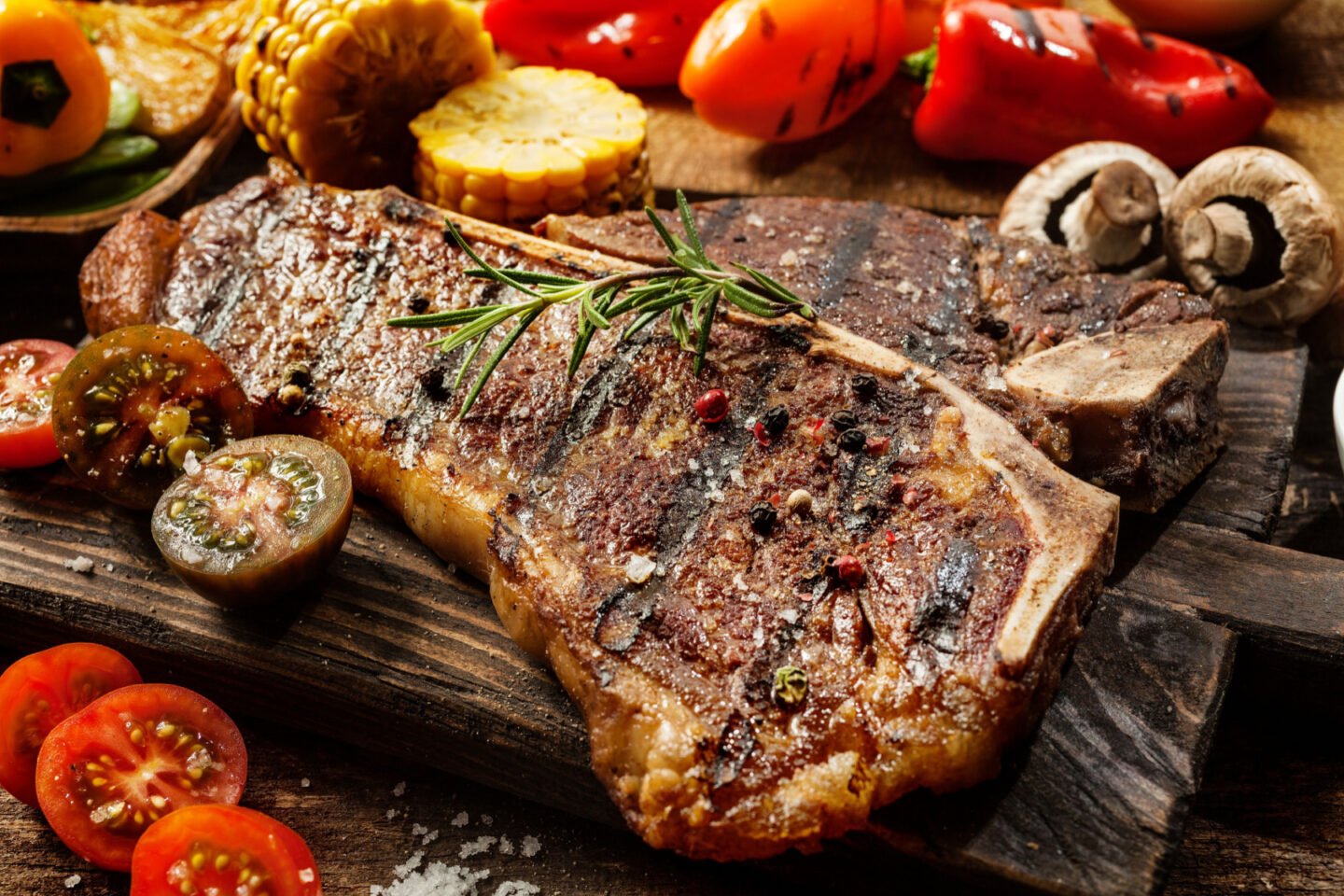 If you have a serious appetite but still want a tender cut of meat, the porterhouse steak is the way to go. Similar to the T-bone steak, it has a large bone running down the middle, separating a smaller filet and a juicy New York strip. The advantage of keeping the bone in is that it adds flavor while cooking.
You can read all about the New York Strip above, but the real prize in this steak is the smaller filet. It is more tender and juicy, even if it is a bit smaller. If you want to try both without eating too much, porterhouse steaks are often split between two diners.
Tips for Cooking Your Steak As Tender as Possible
While the cut you choose is one of the main factors in crafting a tender and delicious steak dinner, it's not the only factor. To get the most out of your meat, pay attention to all of these steak cooking tips.
Consider Your Beef's Grade
Did you know that beef comes in a range of different grades? At your butcher shop, you're likely to find prime, choice, and select grades. When going for quality, the prime and choice grades are the highest and will give the most tender bite. Select-grade steaks can still be delicious, but you should take extra care when preparing them.
Know How to Prepare Your Cut
Every steak requires a slightly different cooking method for maximum flavor and tenderness. Skirt steak is one of the tougher cuts, but if you cook it rare and slice it thin across the grain, it can be just as tender as any filet mignon. Similarly, a ribeye needs less time on the grill than a flatiron steak. The best way to know you're preparing yours correctly is to do the research.
Try a Marinade
The cuts mentioned in the section above can be cooked with just salt and pepper and still offer a tender bite. However, if you want to save a bit of money and still enjoy a tender steak, all you need is a simple marinade.
Marinades using soy sauce, vinegar, or citrus can help break down the muscle fibers in your meat. This will turn relatively tough cuts into tender and flavorful meals.