Everyone who loves meat loves a steak! Your butcher creates different types of steak by slicing across the fibers of different cuts, often including a bone.
Steak is delicious grilled, pan-fried, or with or without a sauce.
There are many different types of meat available, so which is most commonly used to make steak?
Table of Contents
What Is Steak Made Of?
Traditionally, steak is made of beef. However, many other types of meat are used to make steaks nowadays, including pork, lamb, turkey, sheep, salmon, and swordfish. With the growing popularity of plant-based diets, there are even vegetarian steaks.
How Is Steak Made?
Steak is usually made by slicing across the muscle fibers of beef. Depending on the cut, steak might contain more or less fat and sometimes no bone.
The tenderest beef steaks include loin and rib, which cook quickly and can be cooked on dry heat, a healthy method. Cube steaks are highly processed, often pan-fried, and harder to digest.
Steak can be cooked from rare to well-done, and some studies suggest that medium-rare is best, as overcooking produces substances that might harm your health.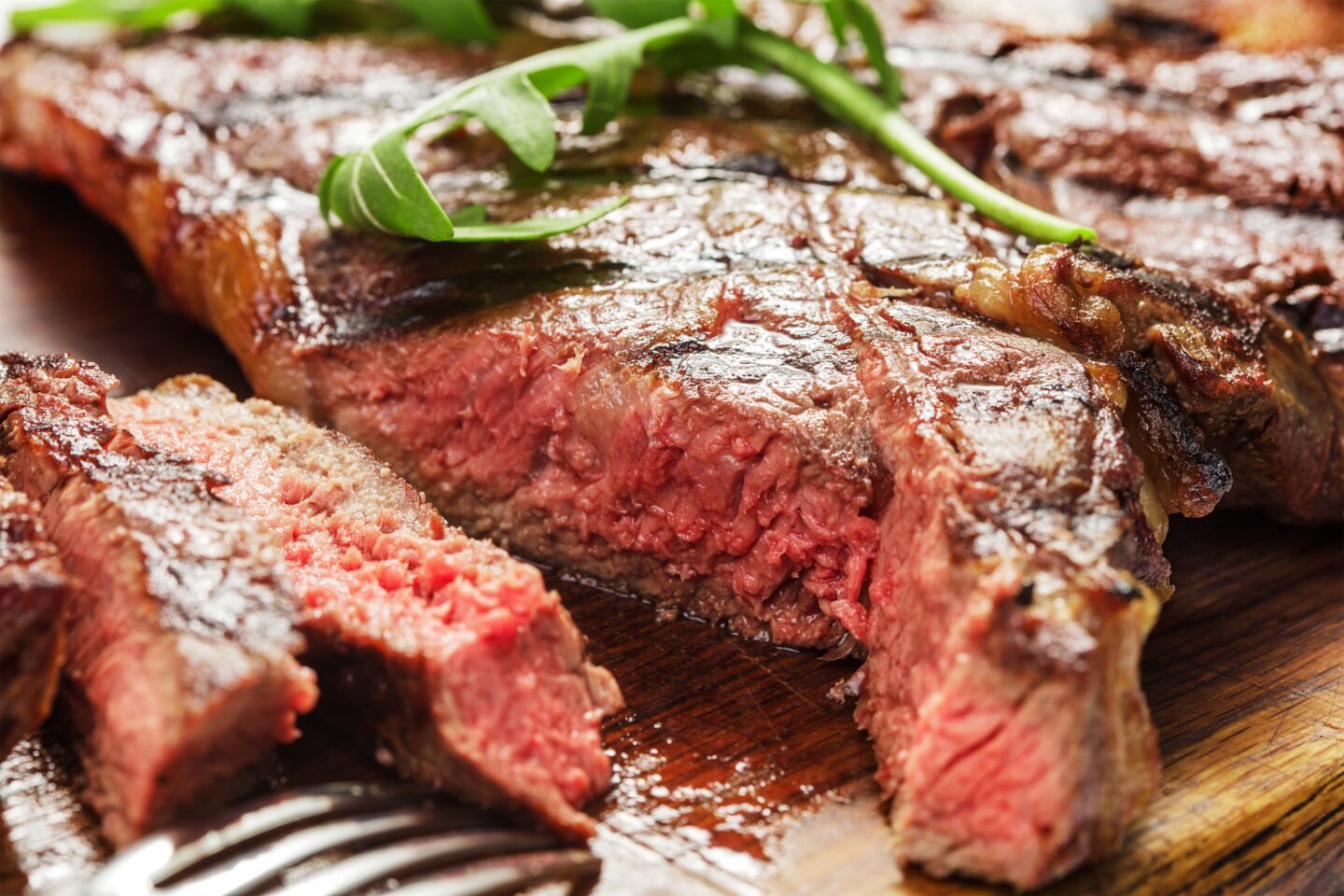 Is Steak Healthy?
Beef steak is very nutritious and contains a lot of protein, which fuels your muscles and makes you feel full for longer. Protein also boosts metabolism and reduces food cravings, aiding weight loss and regulating blood sugar.
Beef is rich in vitamin B12, which helps keep your blood and nerve cells healthy. It also contributes to making DNA, preventing congenital disabilities and mutations.
A sufficient vitamin B12 intake has been linked to a decreased risk of developing heart disease and anemia. One T-bone steak provides you with nearly all of the recommended daily intake of this vitamin.
Steak is an excellent source of zinc, which reduces inflammation, boosts immune health, and reduces the risk of several age-related diseases. Zinc is essential for your digestive health, especially if your diet contains many processed foods.
Red meat is also rich in creatine and carnosine, a deficiency of which could lead to muscle weakness and reduced brain function.
There's a huge difference in the nutritional profiles of grain-fed and grass-fed beef, with the latter being more nutritious. Grass-fed beef is higher in omega-3 fatty acids, vitamins A and E, and minerals.
Is Imitation Steak Better for You Than Real Steak?
As more people reduce their meat intake or stop eating it altogether, there's an increased demand for plant-based foods.
Popular vegan steaks include portobello mushrooms, which are often pan-fried. This steak contains less protein and vitamins but is significantly lower in calories and fat. Portobello mushrooms are rich in antioxidants, which flush out free radicals, preventing inflammation.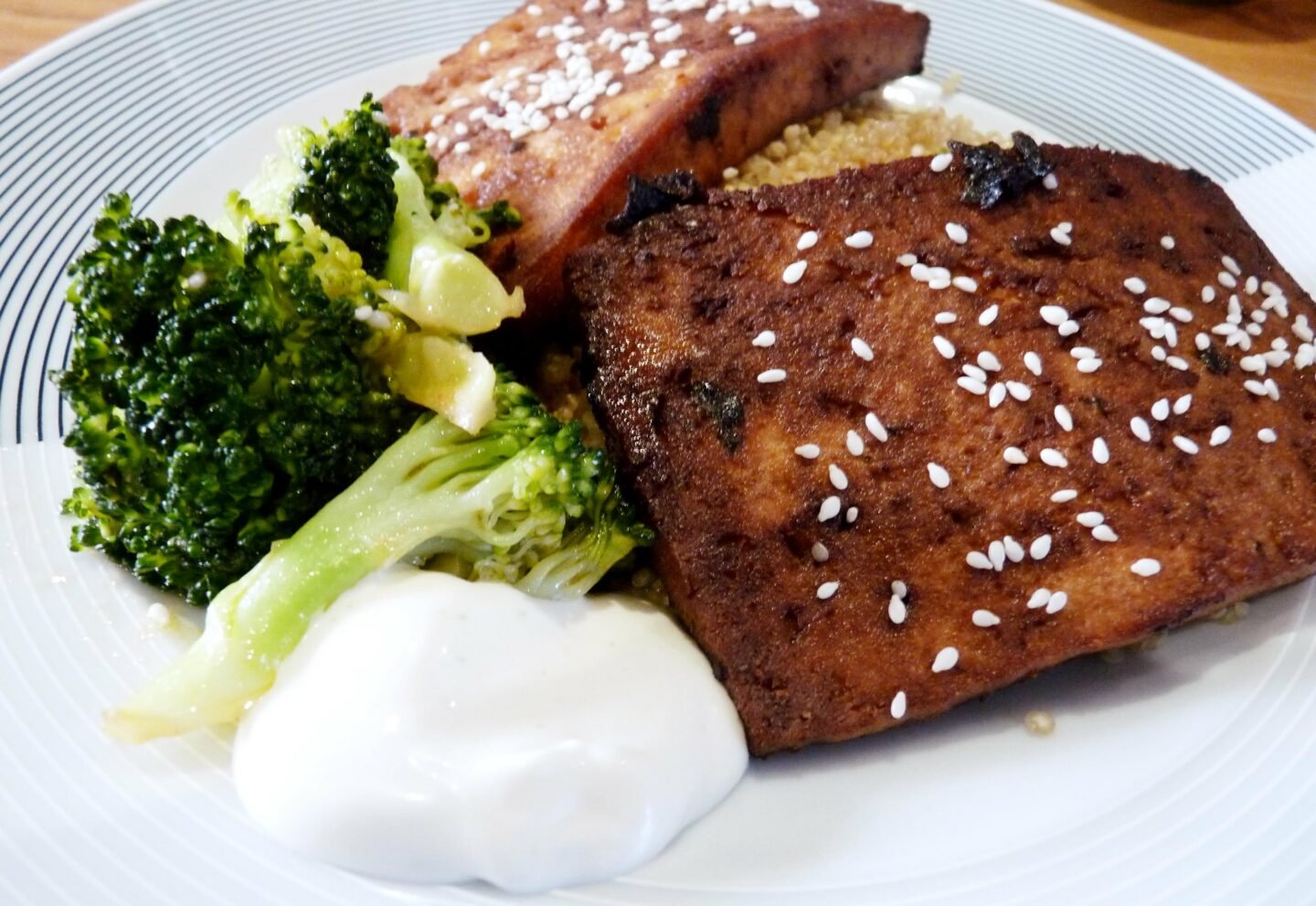 Other meat substitutes include soy, tofu, tempeh, and commercially produced imitation steak, which is often enriched.
Is Eating Steak Every Day Bad for Your Health?
Although steak is nutritious, it's also high in calories and fat, so eating it daily could lead to weight gain and high cholesterol.
Some studies suggest that too much red meat may lead to cardiovascular disease, cancer, and premature death.
The cooking method may be behind the adverse health effects of red meat, as compounds released during frying are harmful to health and potentially carcinogenic.
Beef steak is a fantastic addition to a healthy, balanced diet, but eat it in moderation.