With so many different cuts of beef crowding the menu at your local steakhouse, it can be hard to keep them all straight. While cuts like the New York Strip and filet mignon are fairly well-known, some of them are a bit more obscure. This can be even more confusing when different butchers and restaurants use different terminology.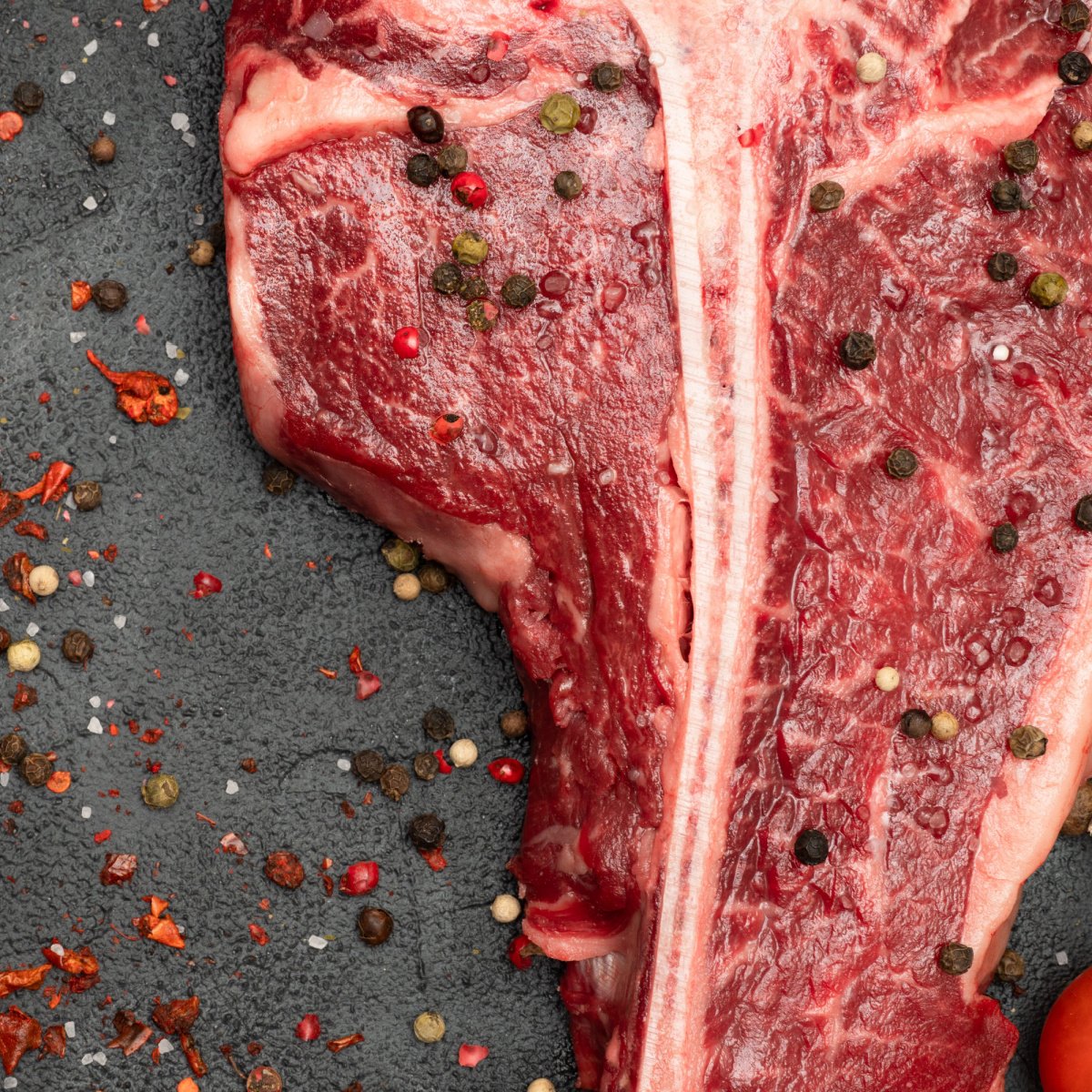 So what is a cowboy steak? Surprisingly, the answer depends on who's offering it since different people use the term to describe different cuts. Most of the time, the term "Cowboy Steak" refers to a ribeye, though this isn't always the case.
To make sure you get what you're looking for when you order cowboy steak, learn everything you need to know about this unique cut.
Table of Contents
Where We Get the Name Cowboy Steak
While there isn't a consensus on where the term "Cowboy Steak" comes from, most steakhouses use the term to describe a large cut of meat. The idea seems to refer to a steak that can feed even a cowboy-sized appetite. At the end of the day, it is more of a marketing term than anything else.
What Cut Is A Cowboy Steak?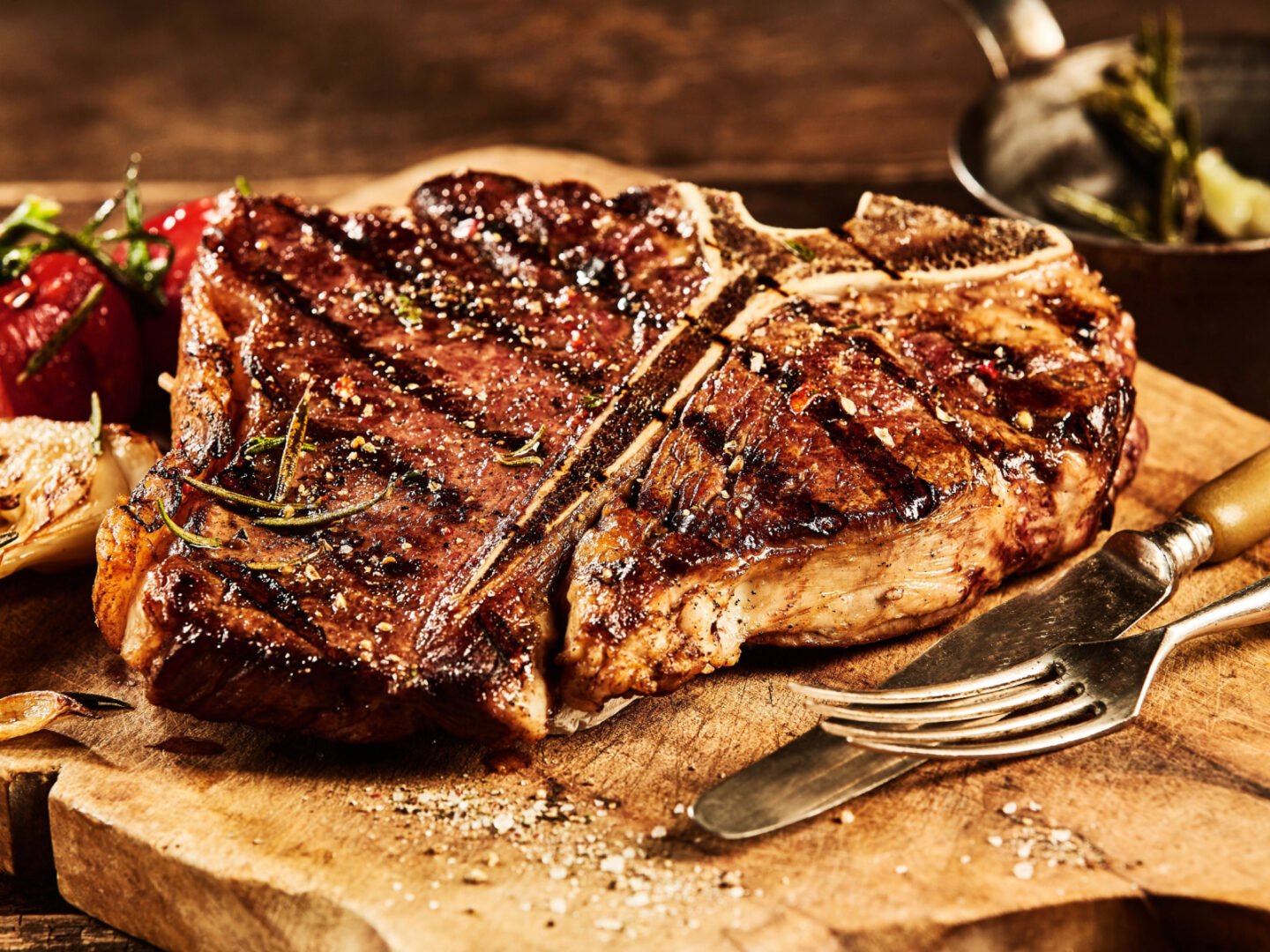 Of course, there are many different steaks that give diners generously-sized portions, like porterhouse, T-bone, and Tomahawk steaks. Any of these cuts can be called a "cowboy steak," since the term doesn't refer to any of them in particular, just their size.
However, over time, there's one steak that tends to fall into the category of cowboy steak more often than any of the others. That's the ribeye, which is chosen for its juicy and succulent texture as well as its generous size.
Is a ribeye the same as a porterhouse? Learn more about these two cuts of steak here.
Are Cowboy Steaks Different From Tomahawk Steaks?
In some cases, tomahawk steaks are sold as cowboy steaks. The reason is pretty simple, and that's because it's actually the same cut as the ribeye. The main difference is that a tomahawk steak has a long bone, giving it the shape of a small hand ax.
What's the Flavor and Texture of a Cowboy Steak?
Ribeye steaks have excellent fat marbling, which gives them a deep, rich flavor as well as a tender texture. While it is not quite as tender as a filet mignon or strip steak, it is considered one of the more desirable cuts of meat.
The difference with a cowboy steak is that it's much larger. While, in theory, it can be just as tender and delicious as any other ribeye, in reality, the size makes it more difficult to cook properly. That's why it's best enjoyed when prepared by an expert grill master. Luckily, most cowboy steaks keep the bone attached, which adds a bit of flavor to the meat.
If you're looking for even more tender cuts of steak, try one of these.
How Big Is A Cowboy Steak?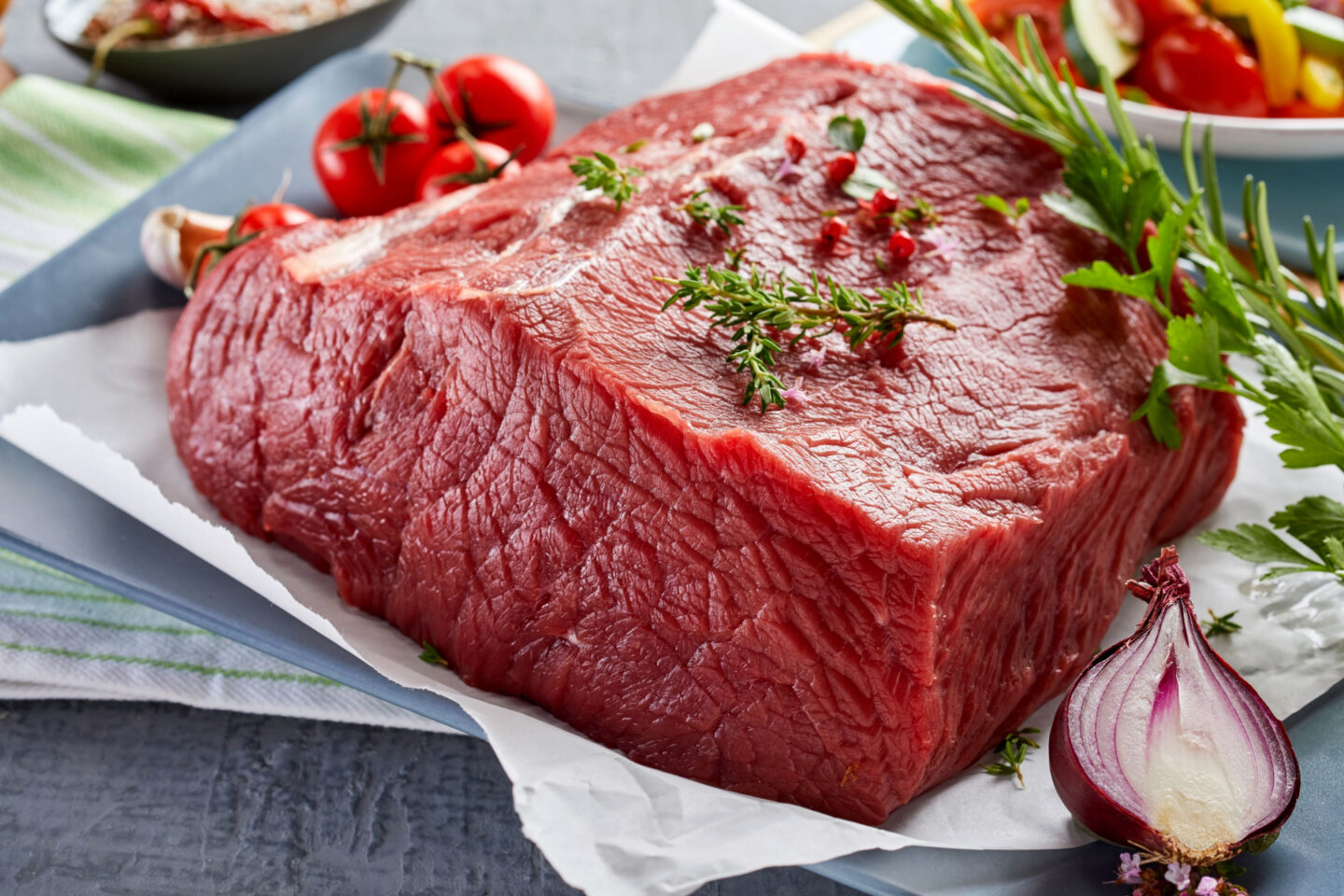 Since there's no standard cut when it comes to cowboy steak, it isn't surprising that it can vary widely in size as well. Usually, though, cowboy steaks are big and thick. Specifically, they are most often between two and three inches thick and between one and three pounds.
Cooking Your Own Cowboy Steak
Cooking a cowboy steak at home may be more difficult than you think. For it to properly qualify, it should be at least two pounds, meaning it's extra thick and large. That means you'll need to use a slightly different cooking method called "reverse searing." For a perfectly cooked cowboy steak, follow the steps outlined below.
1. Dry Brine
When working with large cuts of meat, dry brining is definitely the way to go. It gives the beef a better crust when searing and makes sure that every square inch is seasoned well. While it takes a bit of extra forethought, it's not more difficult than a standard seasoning method.
To dry brine your steak, simply coat the outside of the meat with large-grain sea salt and then place the steak in the fridge overnight. Over time, the meat's juices will pool, dissolve the salt, and then reabsorb them through osmosis. This helps flavor the meat while also making for a dryer surface for searing.
Giving your steak plenty of time to dry brine is important, though if you're in a rush, you can do it in as little as forty minutes. This won't season the meat as thoroughly, though it will still give it a good flavor.
2. Make a Two-Zone Fire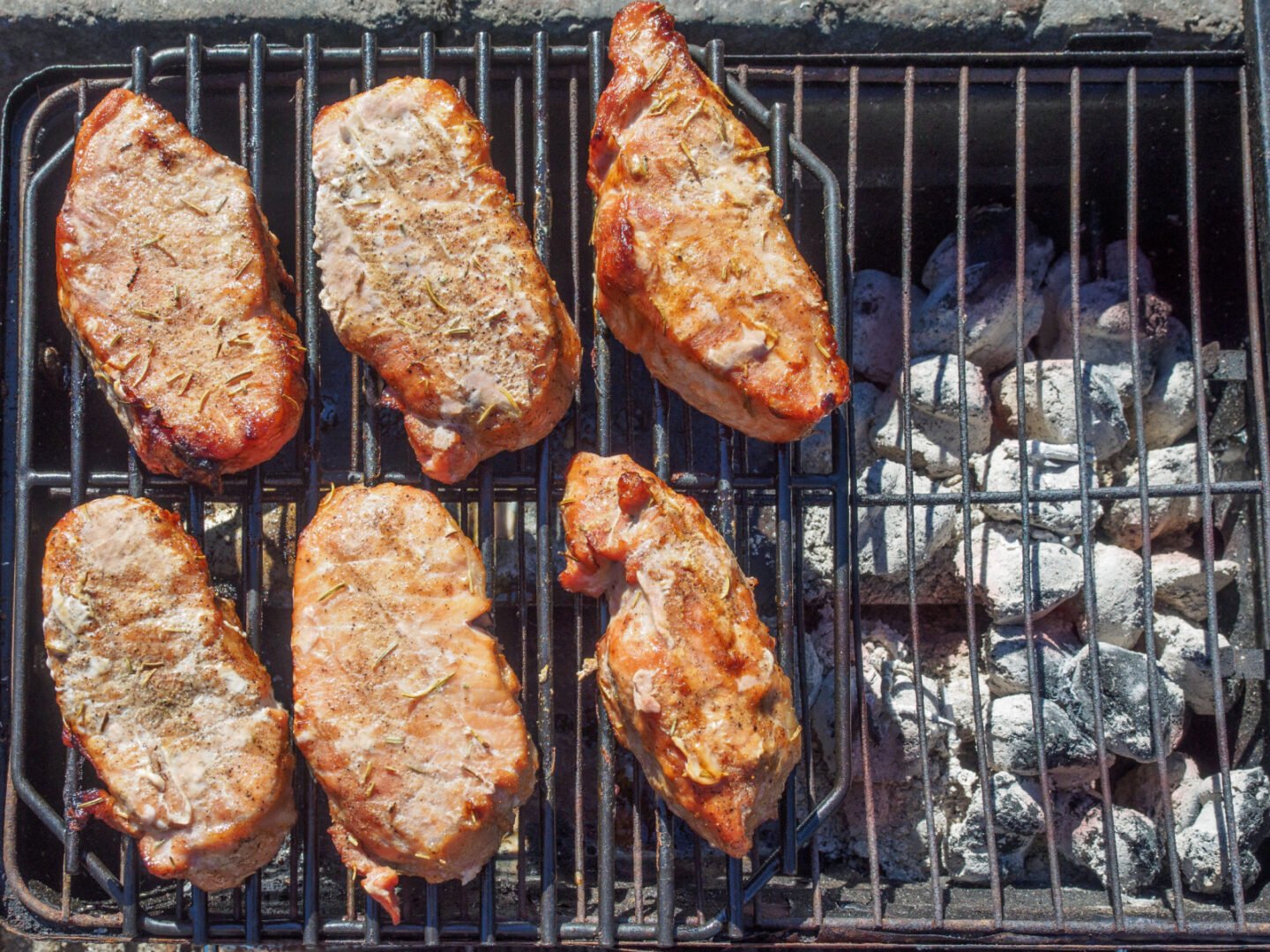 While thinner cuts of meat can be cooked on an indoor range, the grill is the only place for a cowboy steak. When used properly, a charcoal grill can actually give you better control over your heat. Plus, it's the only way to get that authentic cowboy flavor.
For the method we'll be using, a two-zone fire is necessary. Whether you're using lighter fluid or a chimney, start by lighting your charcoal. Once your charcoal has turned light gray, dump it on one side of the grill, keeping the other side completely clear. This separation of hot and cold halves is what we mean by "two-zone fire."
To maintain the right temperature, make sure your vents on the top and bottom are entirely open. This will maximize airflow, feeding your charcoal and letting it get hotter. While it heats up, you can take your steak out of the fridge to allow it to return to room temperature.
3. Reverse Sear
The two-zone setup will let heat move around your grill, making sure there is a constant flow of air that will sear and crisp your meat to perfection. When your grill has reached 450 degrees Fahrenheit, place your grill grate over the charcoal, and place your meat over the empty half of the grill.
Using an instant-read thermometer, monitor your steak's temperature. When it has reached 115 to 200 degrees Fahrenheit, it's time to move your steak to the other side of the grill.
At this stage, it's important to pay close attention to the meat, as fat dripping onto the coals can cause flare-ups. Flip your steak to the other side after two minutes over the coals. After another two minutes, you can remove it from the grill and bring it inside.
4. Rest Your Steak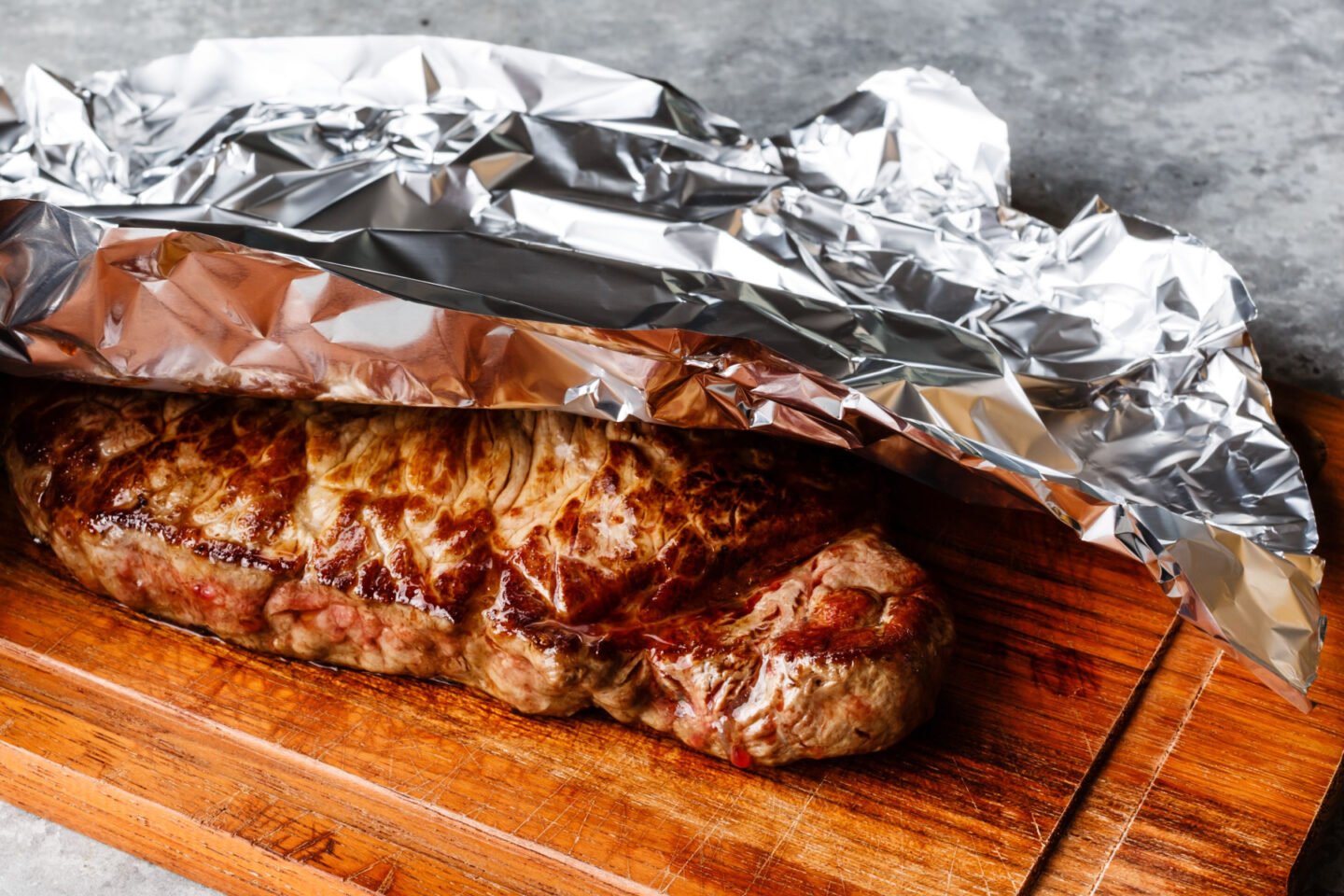 Resting your steak is the best way to ensure your meat stays as juicy, tender, and flavorful as possible. The reason is that the cooking process renders the fat and moisture in the beef, turning it into liquid. If you cut into it right off the grill, this liquid will leak out onto the plate rather than stay in the meat, where you can enjoy it.
That's why it's best to rest your steak for five to fifteen minutes after taking it off the grill. Since cowboy steaks are thicker than most, you should probably let it rest for about 15 minutes to get the most juice out of it. You won't have to worry about it cooling off, as a thick cut of beef will hold onto its heat longer.
After it's rested, you can slice it against the grain and serve it, or enjoy it as is.