Everyone has their own favorite cut of steak, and whether you're going for tenderness or flavor, the choice is up to you. However, there are two cuts that find their way to steakhouse plates more often than the rest. New York strip and sirloin may be the two most common cuts of beef around, though not everyone knows the difference between them.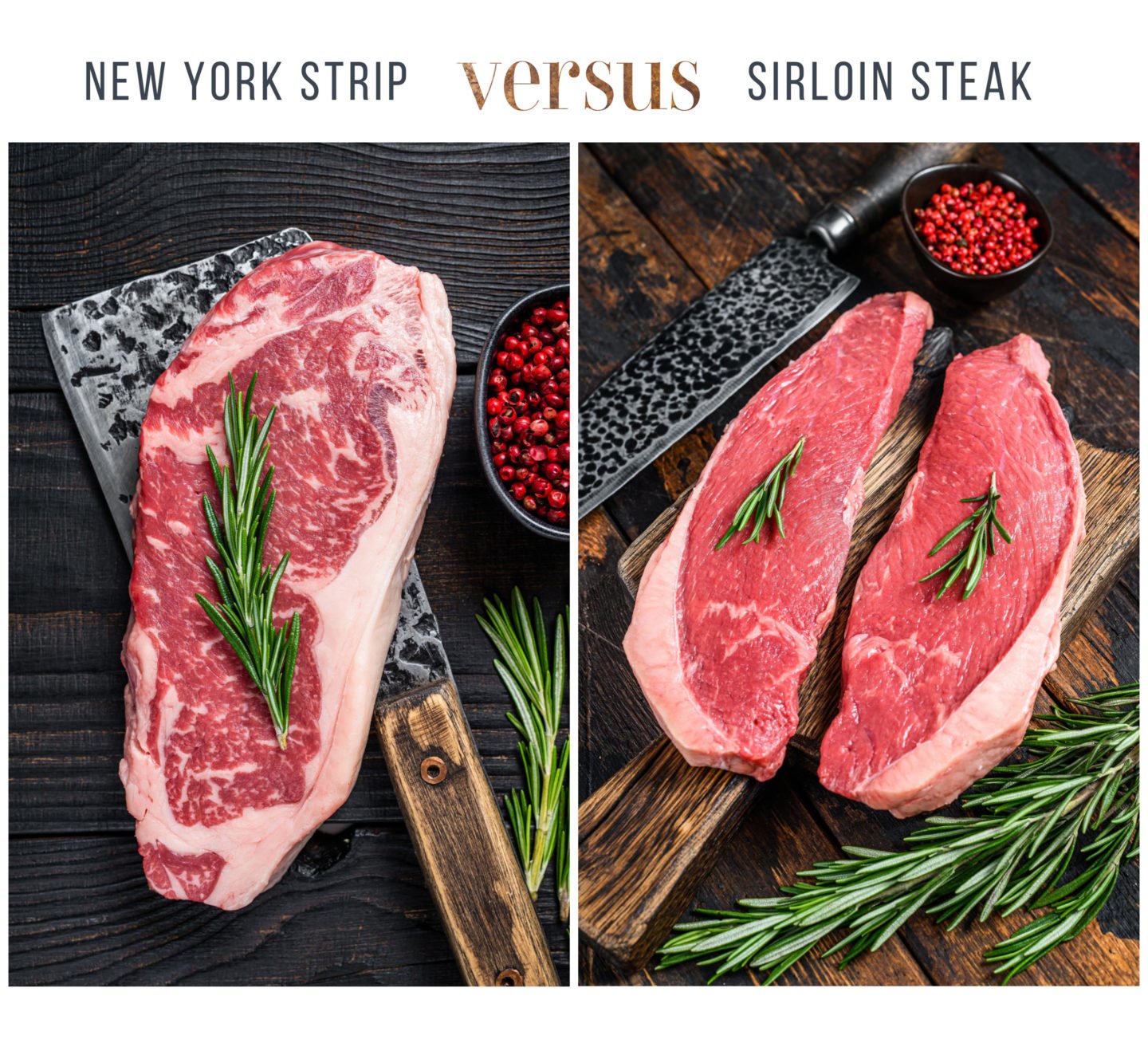 The main difference between New York strip and sirloin is the location on the cow where each is cut from. The New York strip comes from the primal cut, whereas the sirloin comes from the round cut. To learn more about how each of these cuts affects flavor and texture, read on below.
Table of Contents
New York Strip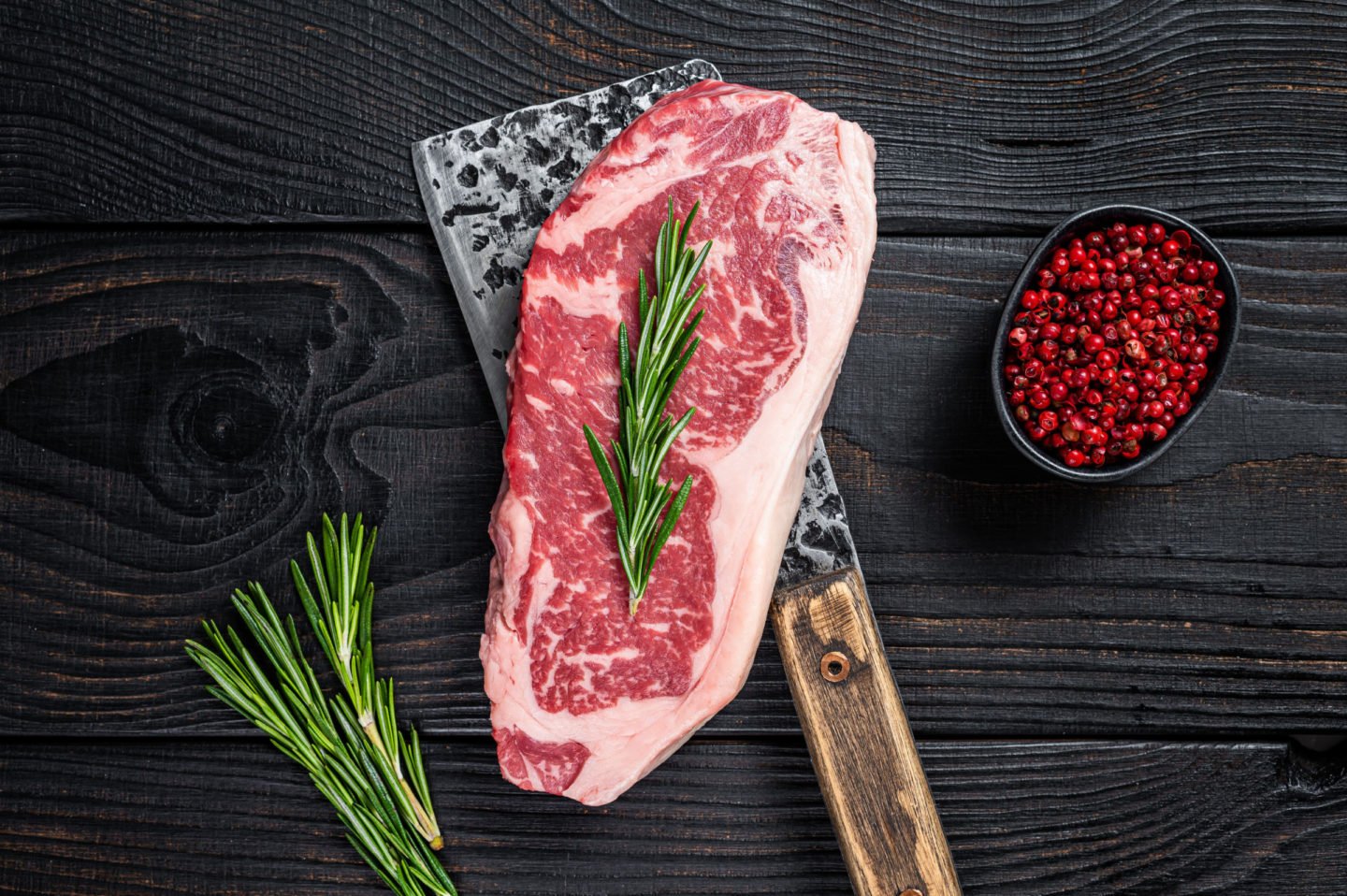 The New York strip is cut from the muscle on the back of the steer, from an area called the short loin prime stock subprimal. This area also includes other cuts like the tenderloin and strip loin. See exactly what makes it unique here.
Texture
New York strip steaks have a fine grain and are relatively tender. When compared to sirloin steak, they are more tender and a bit less chewy. When compared to other cuts, many butchers describe the New York strip as having a "tight" texture.
Flavor
The New York strip is one steak that is known for its flavor. It has a pronounced flavor that isn't dulled by excess fat. While it may not have as much character as sirloin, it has more overall flavor, and it is preferred by many butchers.
Marbling
One of the things that makes the New York Strip so popular is that it is well-marbled. While it is overall quite lean, it has less fat than most other cuts and lacks any large pockets of fat. This makes it easy to trim before cooking.
In addition to the marbling, the New York strip also has a thick strip of fat along the top, which helps enhance its flavor. Make sure not to trim all of it off before cooking!
Affordability
Since it's so popular, it shouldn't be surprising that the New York strip is one of the most expensive steaks around. On average, you can expect to pay about $15 per pound for it.
Cooking
Because of its leanness, care needs to be taken when cooking New York strip to avoid drying it out. But with the right caution, it can be a good steak for the grill, pan, or oven. In fact, the New York strip steak may be one of the most versatile options around.
Sirloin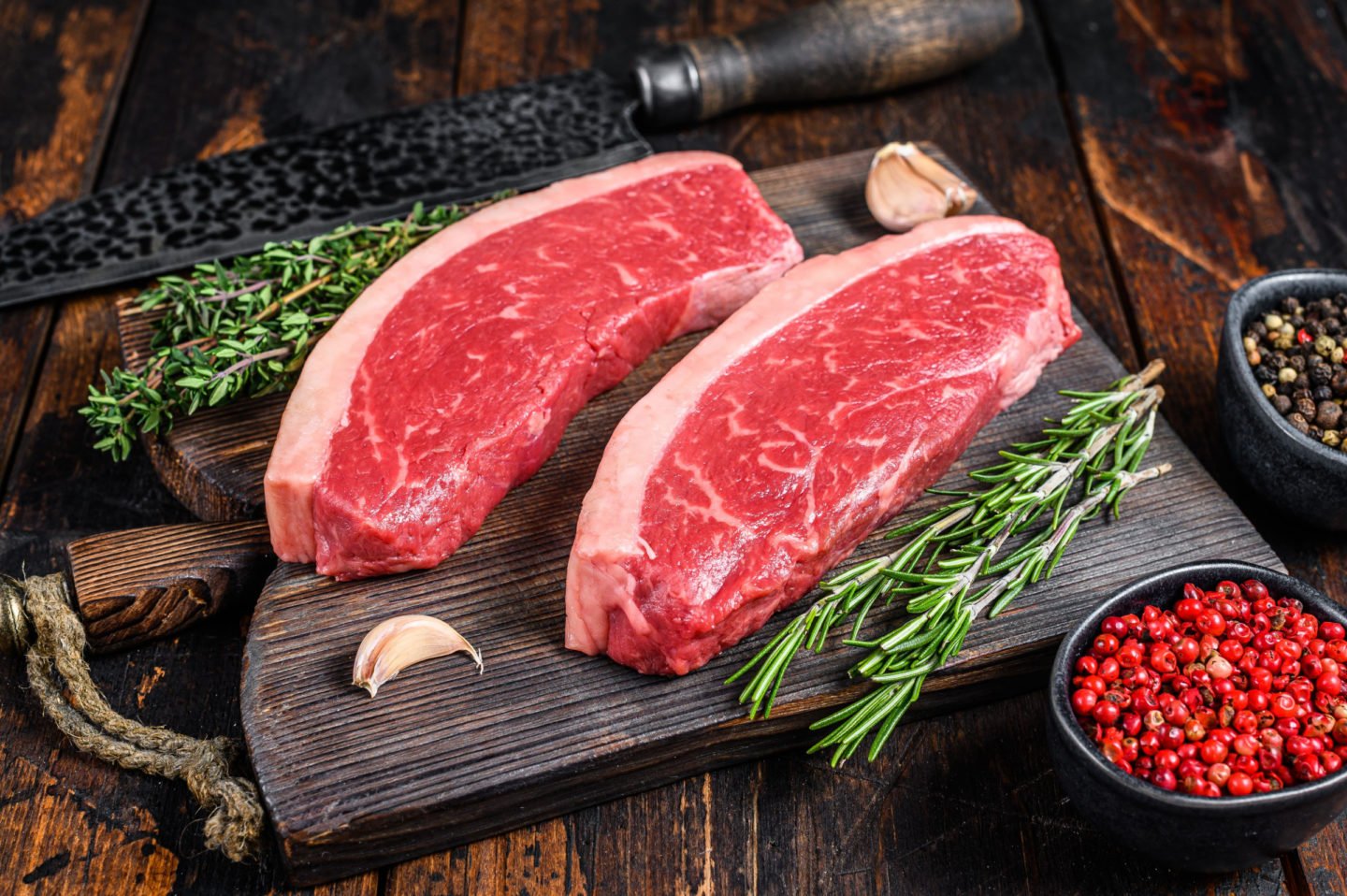 While the New York strip may be favored among many chefs and diners, the sirloin still holds a special place in restaurants across the world. It comes from the sirloin primal cut, right at the top of the cow, making it tender and well-marbled. Learn more about how it differs from the New York Strip here.
Texture
Sirloin is a bit less tender than New York strip, though it is still perfectly fine to eat without marinades for tenderizing. In fact, some diners even prefer the extra bit of chew it offers.
Flavor
While the New York Strip has a stronger beef flavor, the sirloin has a more unique taste. Overall, it's more earthy with deep, rich notes.
Marbling
Of the two, sirloin has more fat throughout, though still not as much as a cut like a ribeye. This affects the flavor, giving it a milder taste compared to many other cuts of beef.
Affordability
If you're looking for a premium cut of meat while still staying within your budget, sirloin is an excellent choice. It's around ⅔ the price of a New York strip while still offering much of the delicious flavor, nice marbling, and tenderness.
Cooking
Since sirloin has a bit more fat, there is less danger of it drying out, which makes it a safer choice for those with less experience on the grill. But it is also about as versatile as the strip and works well when pan seared or cooked in the oven.
How to Cook Steak at Home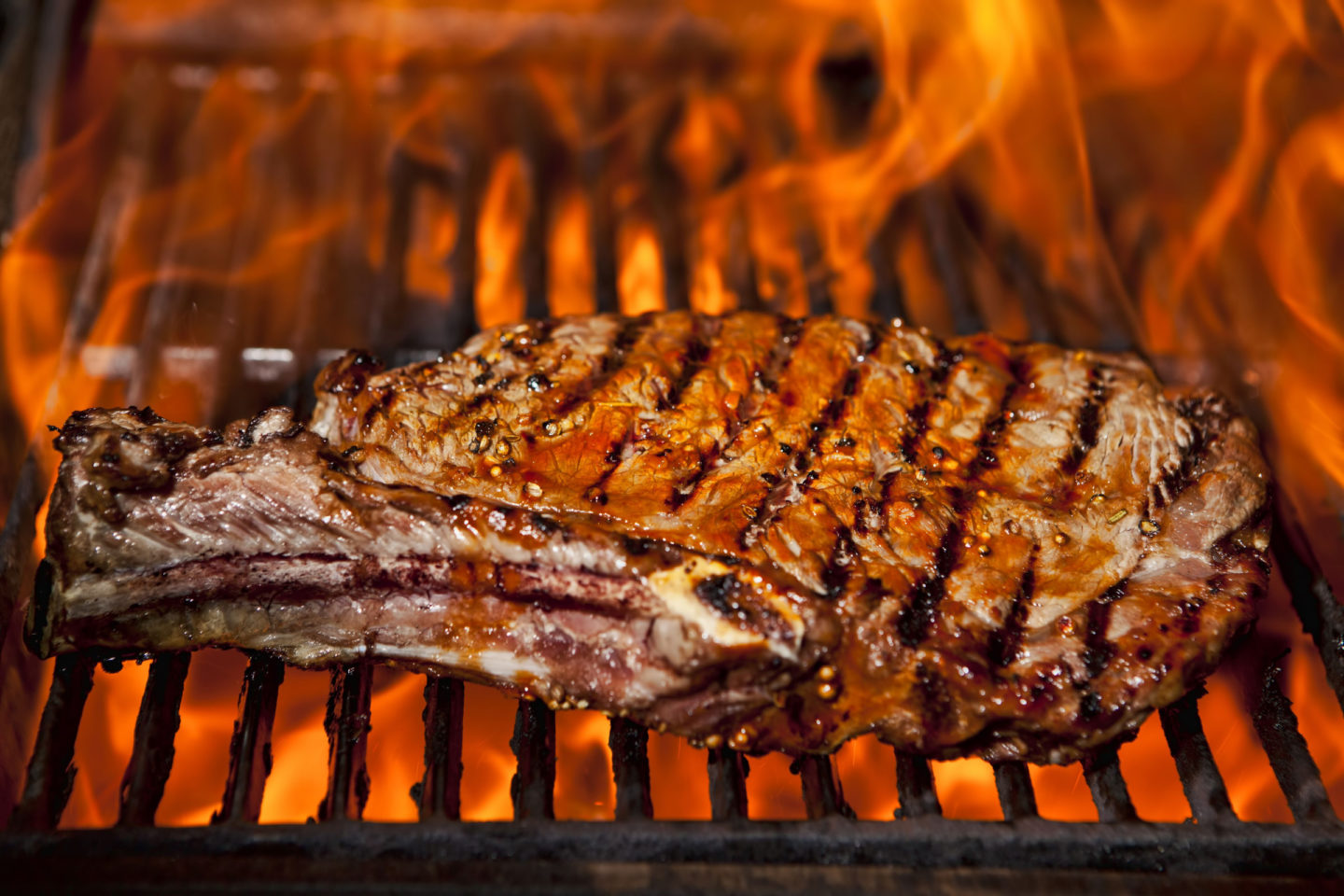 While both of these cuts of steak have their own unique character, you can use a similar technique to cook them each to perfection. Just make sure to pay attention to your cook time to avoid drying them out.
1. Prepare Your Steaks.
Before cooking your steaks, you want to allow them to come to room temperature. Once they do, unwrap them and pat them dry with a kitchen towel. Both of these steps will help ensure you get the best possible sear on the meat and, therefore, the best flavor.
When they are ready for the pan, rub them with coarse salt and pepper. Don't be afraid about putting in too much, as the excess will fall off in the pan.
2. Heat the Pan.
When your steaks are ready, heat a cast-iron pan over medium-high heat. Cast iron is ideal here as it holds heat the best and ensures an even heat distribution. It should be fully heated after five minutes, and you can add a few tablespoons of cooking oil.
3. Cook and Flip.
Once your oil is fully heated, cook your steaks for 3 to 4 minutes per side. Make sure not to disturb them as they cook, as this will ruin the sear that is forming. After flipping them, put a few tablespoons of butter in the pan and baste.