There are several varieties of lettuce, and they're all low in calories and nutritious. Lettuce is often added to salads, burgers, or sandwiches for extra flavor and crunchiness.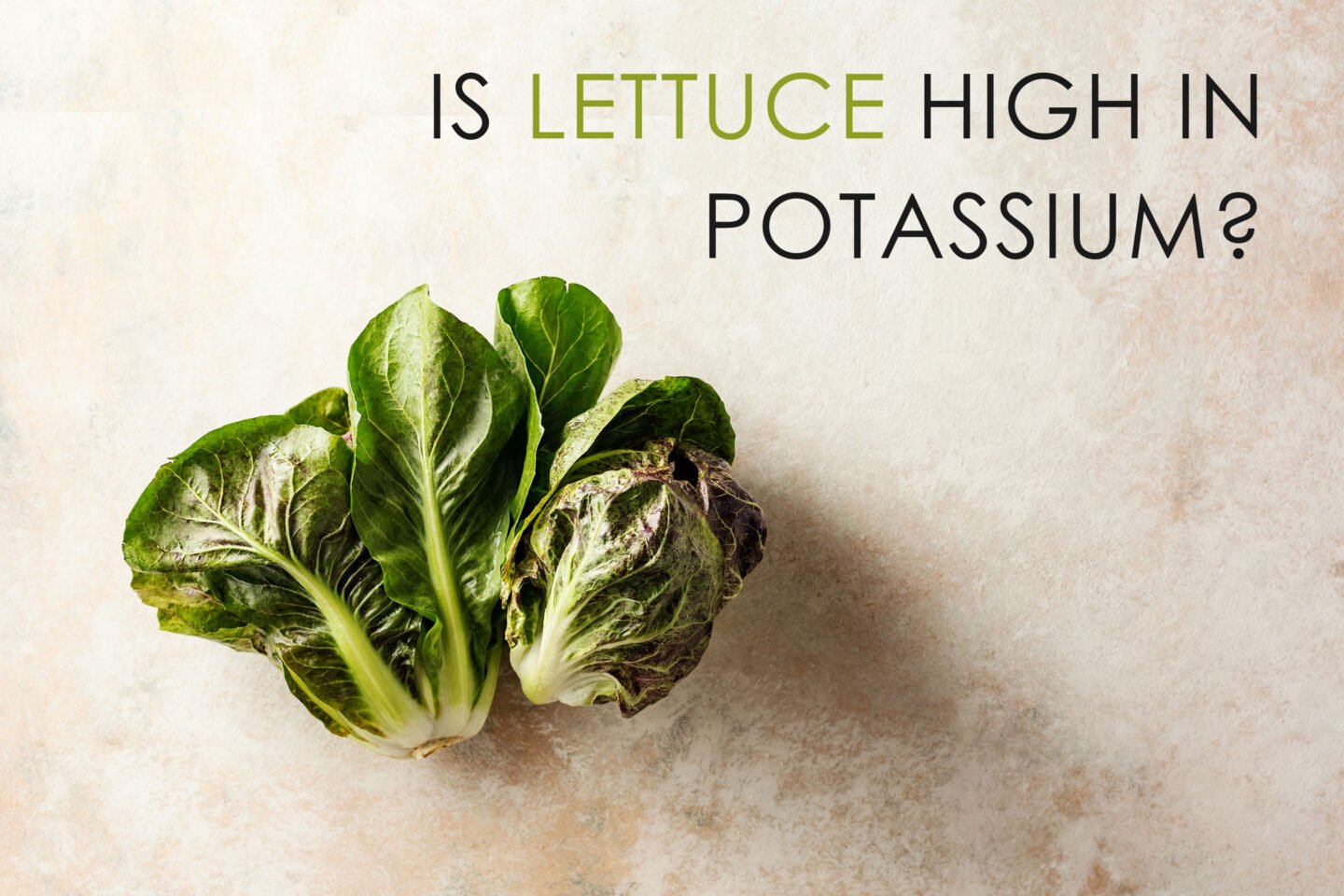 But what nutrients does lettuce contain? And can those on a low-potassium diet eat it?
Table of Contents
Is Lettuce High or Low in Potassium?
Lettuce is low in potassium, with less than 200 mg in a single serving. So it's a great addition to any diet, especially for those on a low-potassium diet or wanting to lose weight healthily.
Can You Check Your Potassium Level at Home?
How Much Potassium Is in Lettuce?
One cup of shredded green lettuce contains around 70 mg of potassium, much below the 200 mg recommended daily allowance. However, some varieties have more potassium than others. Generally, lettuce is safe for those on a low-potassium, kidney-friendly diet.
Lettuce is also easy on your digestive system and won't irritate your kidneys or urinary tract.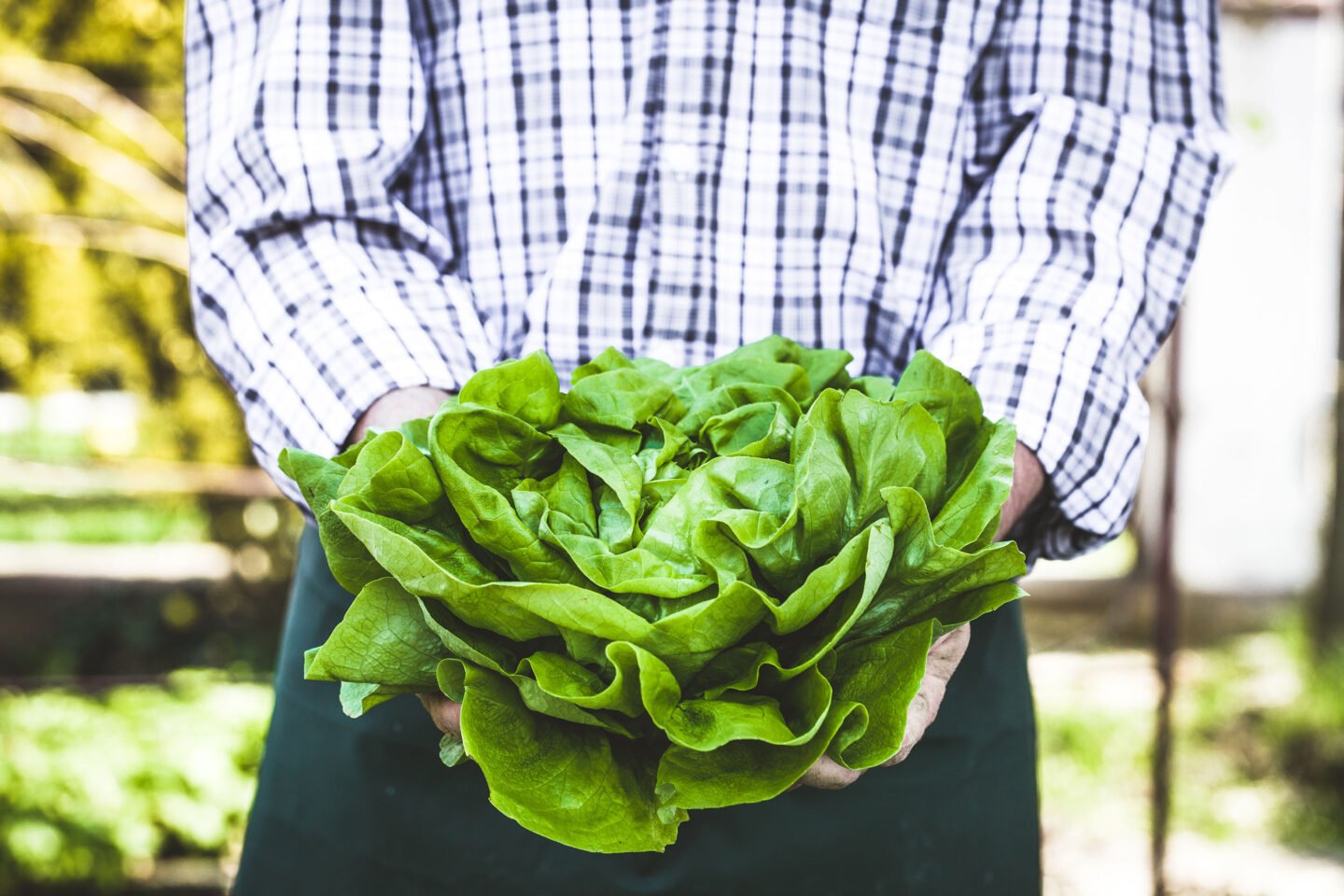 Is Lettuce Good for You?
Lettuce is incredibly low in calories, most of which come from carbs, including fiber. Eating high-fiber foods helps you lose weight, as it keeps you feeling full longer after eating. It's so low in calories that you use more energy to digest it than it contains.
Lettuce also contains good amounts of several micronutrients, including vitamin C, calcium, and vitamin B6.
Lettuce is an excellent source of vitamin K, with one cup containing over 70% of the recommended daily intake. Vitamin K supports blood clotting and bone metabolism and helps regulate calcium levels. It's fat-soluble, so eat foods rich in vitamin K with foods high in healthy fats.
Lettuce is also loaded with antioxidants, which flush out free radicals, preventing oxidative stress and cell damage and reducing your risk of developing heart disease, diabetes, and cancer.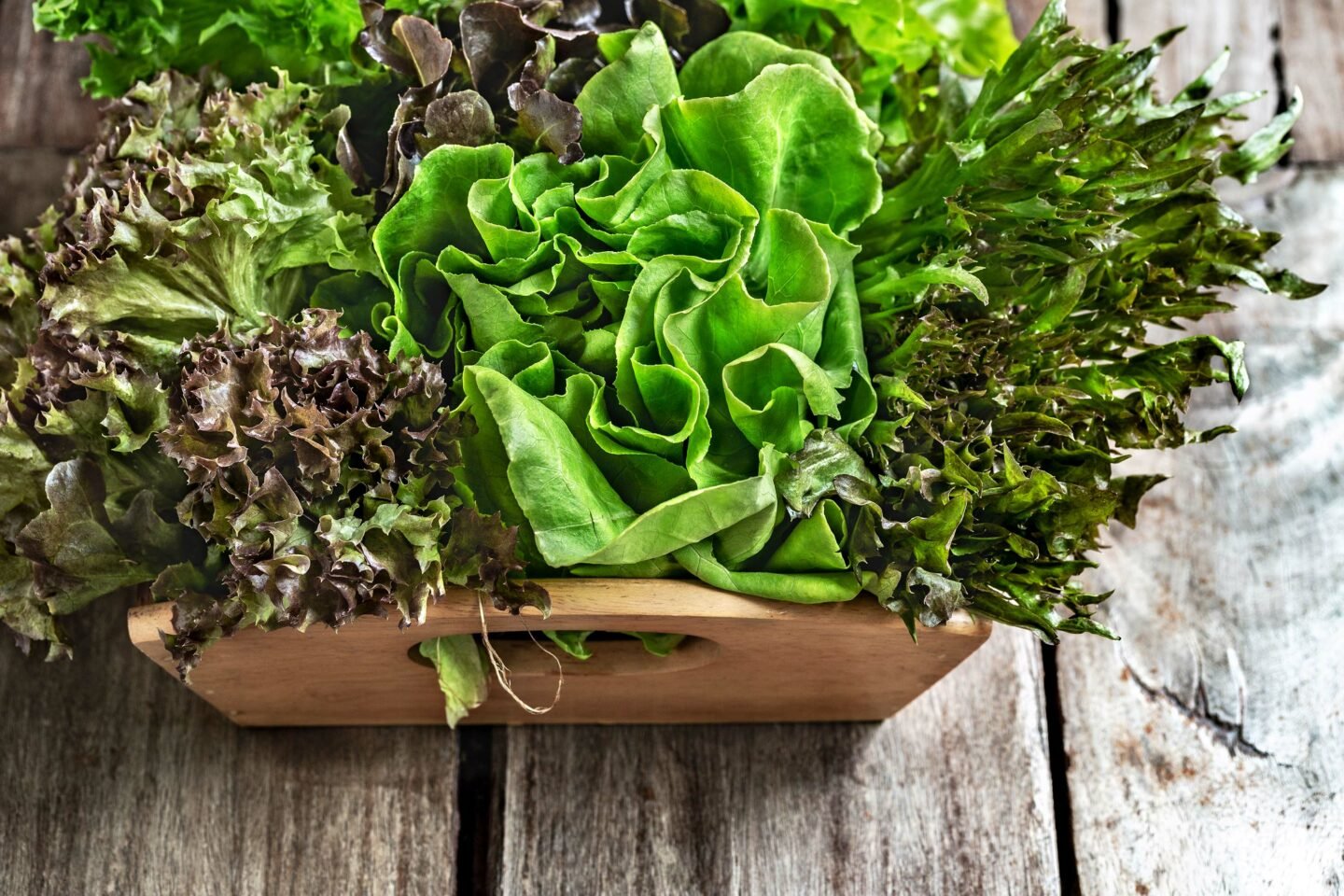 Antioxidants also help reduce inflammation, which lowers the levels of bad cholesterol in your blood and increases the good.
Can You Get Too Much Potassium from Lettuce?
It would be almost impossible to get too much potassium purely by eating lettuce.
Is Iceberg Lettuce High in Potassium?
One cup of iceberg lettuce contains 102 mg of potassium, slightly more than other varieties. However, it also contains more vitamins and minerals.
Iceberg lettuce is crunchier than other varieties and has a more neutral taste. So, people who usually dislike leafy greens often enjoy adding some iceberg lettuce to their diet.
Is Red Lettuce High in Potassium?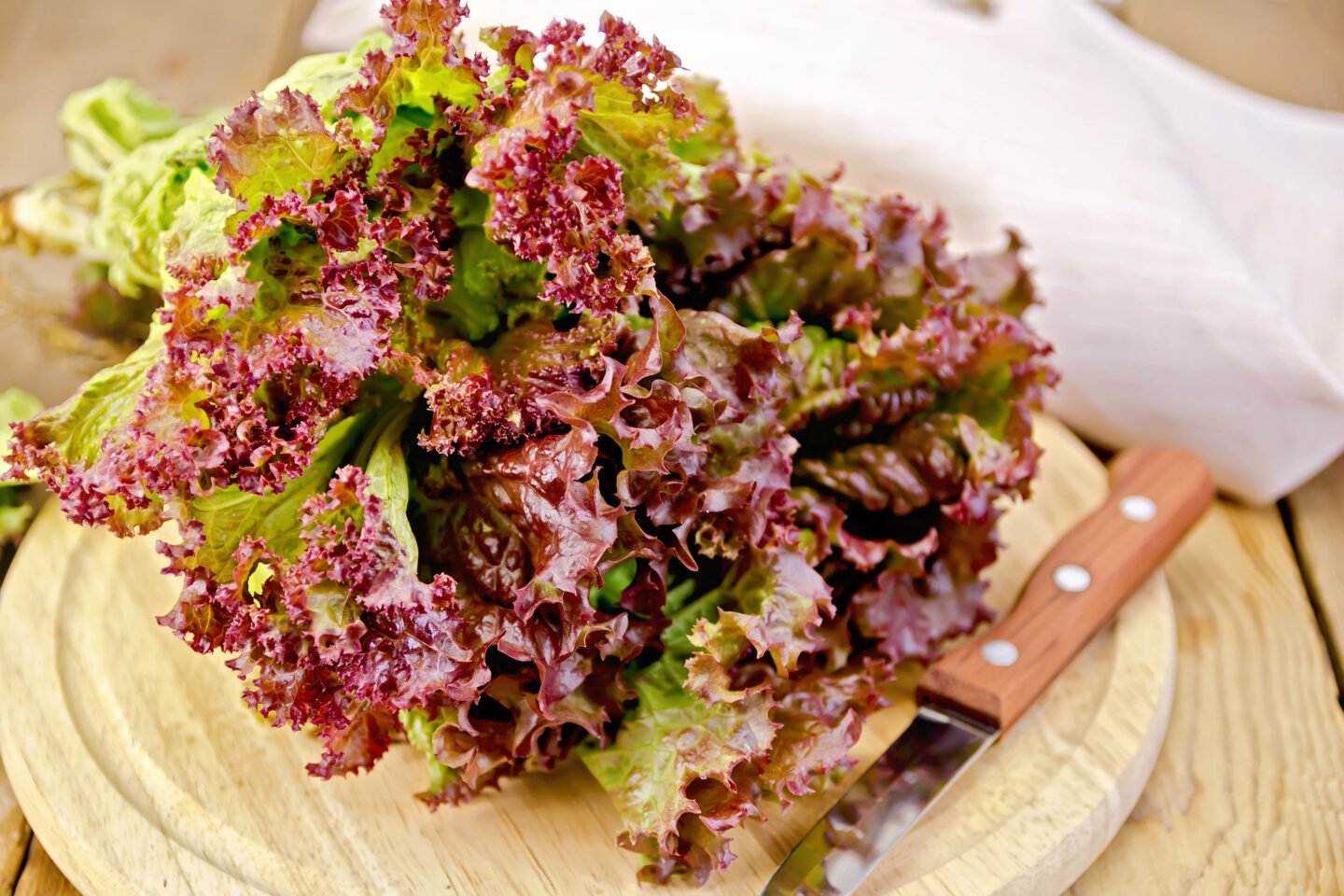 One cup of shredded red lettuce contains 52.4 mg of potassium and slightly more iron and vitamin K than other lettuce varieties.
It's also a good source of magnesium, which helps keep your heart healthy, reducing your risk of developing cardiovascular conditions.
Is Romaine Lettuce High in Potassium?
One cup of shredded romaine lettuce contains around 116 mg of potassium. This is more than some other varieties, but it also contains more vitamin C and fiber.
Calorie for calorie, romaine lettuce is the best source of fiber, which soaks up excess stomach acid, preventing heartburn and acid reflux. Fiber also feeds good gut bacteria, keeping your digestive tract healthy.
Is Bibb Lettuce High in Potassium?
One cup of bibb lettuce contains 131 mg of potassium, more than other varieties, but it can still be a great addition to a low-potassium diet.
It's also an excellent source of vitamins A and K.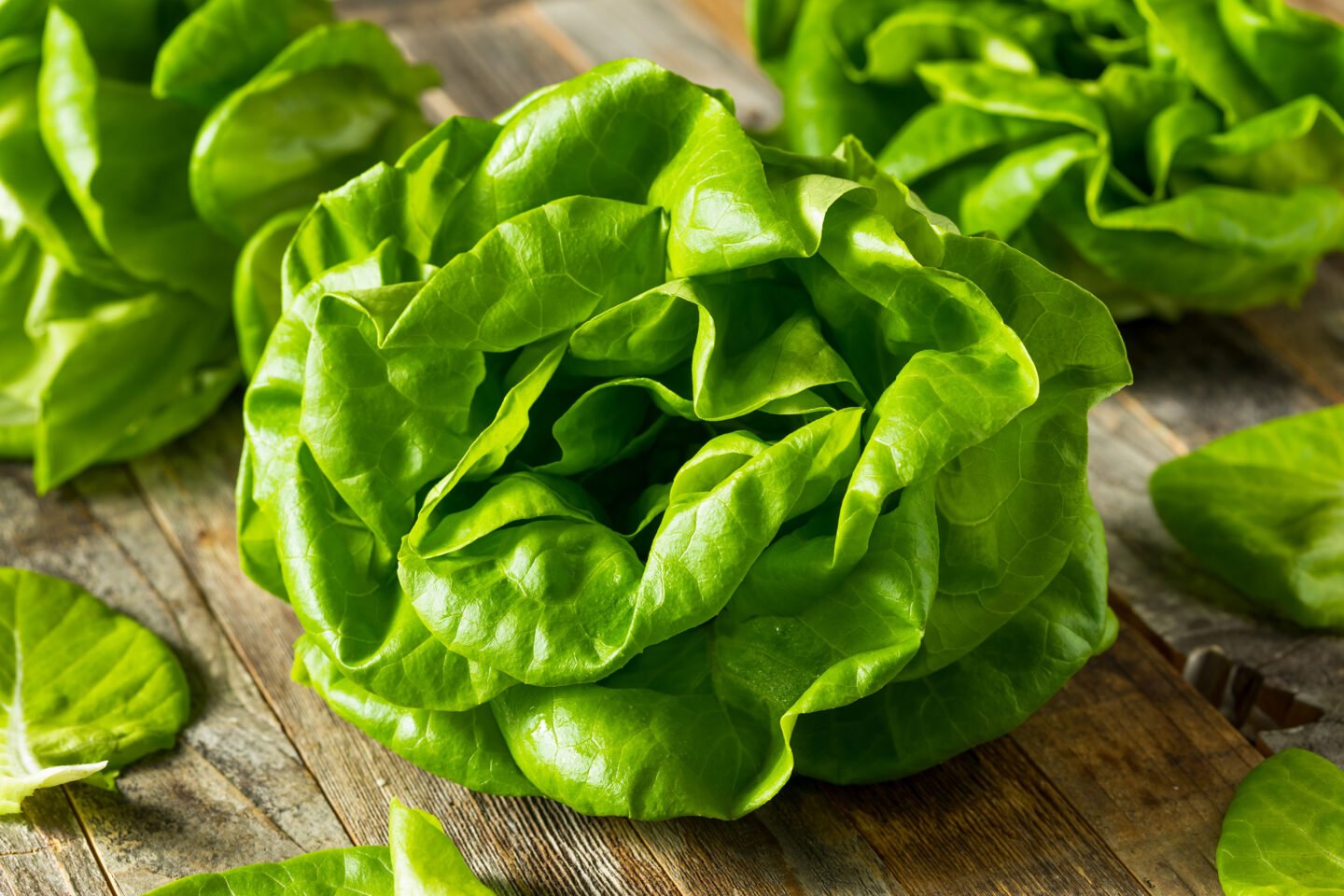 It has loose, round leaves and is buttery and crunchy, which makes it a great salad vegetable.
Conclusion
All lettuce varieties are suitable for people with potassium sensitivity or kidney disease.
Lettuce is not as nutritious as other greens, but it's still pretty healthy.
Don't know which foods are high in potassium? Read our article, 15 Best Food Sources of Potassium. We also have a guide to this important mineral: Potassium 101: All You Need To Know About Potassium.