Fresh vegetables are always a nice treat, especially lettuce, adding a fresh crunch to any plate. When you have half a pound of leftover lettuce in your fridge, you'll find yourself among many who have wondered, can you freeze lettuce?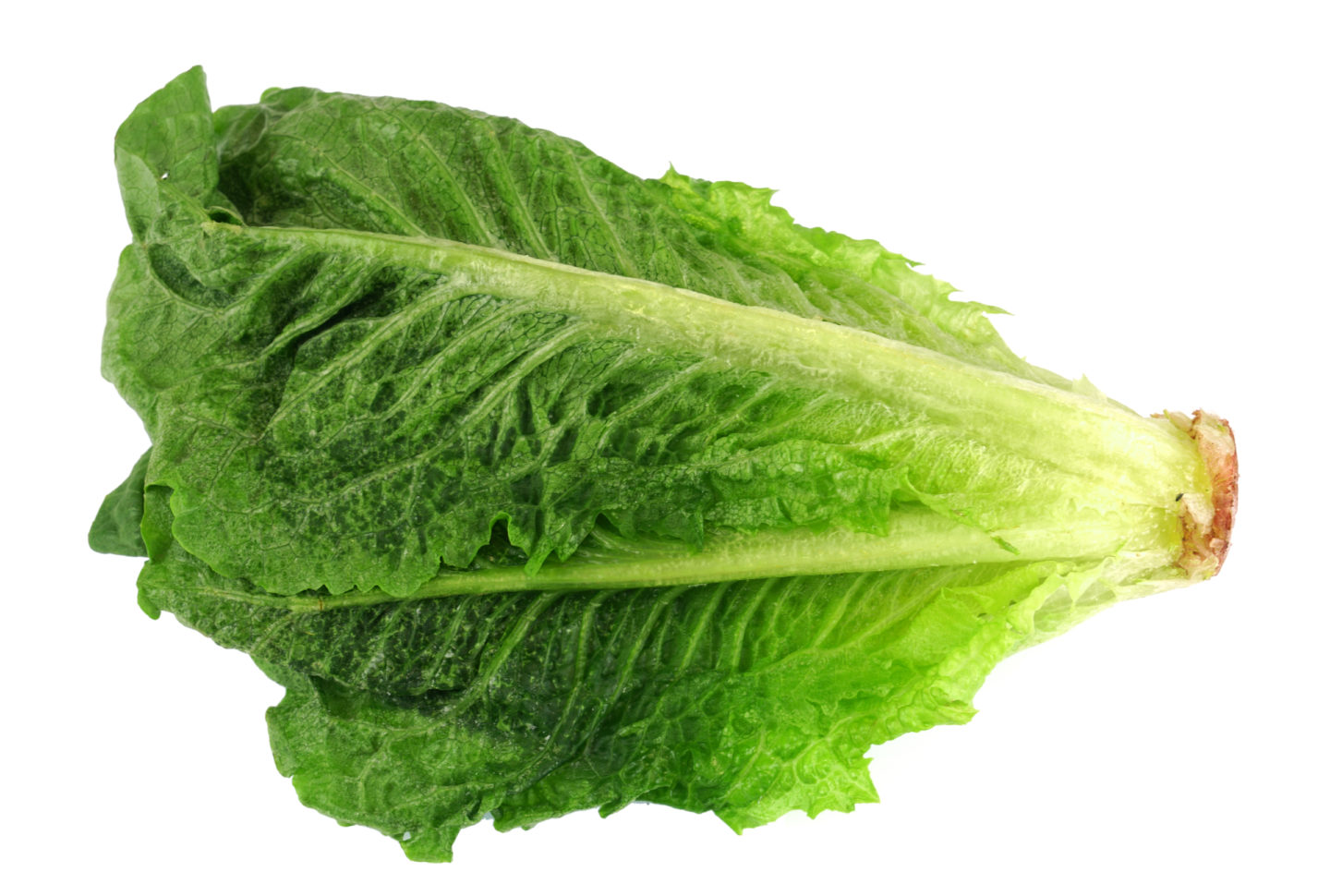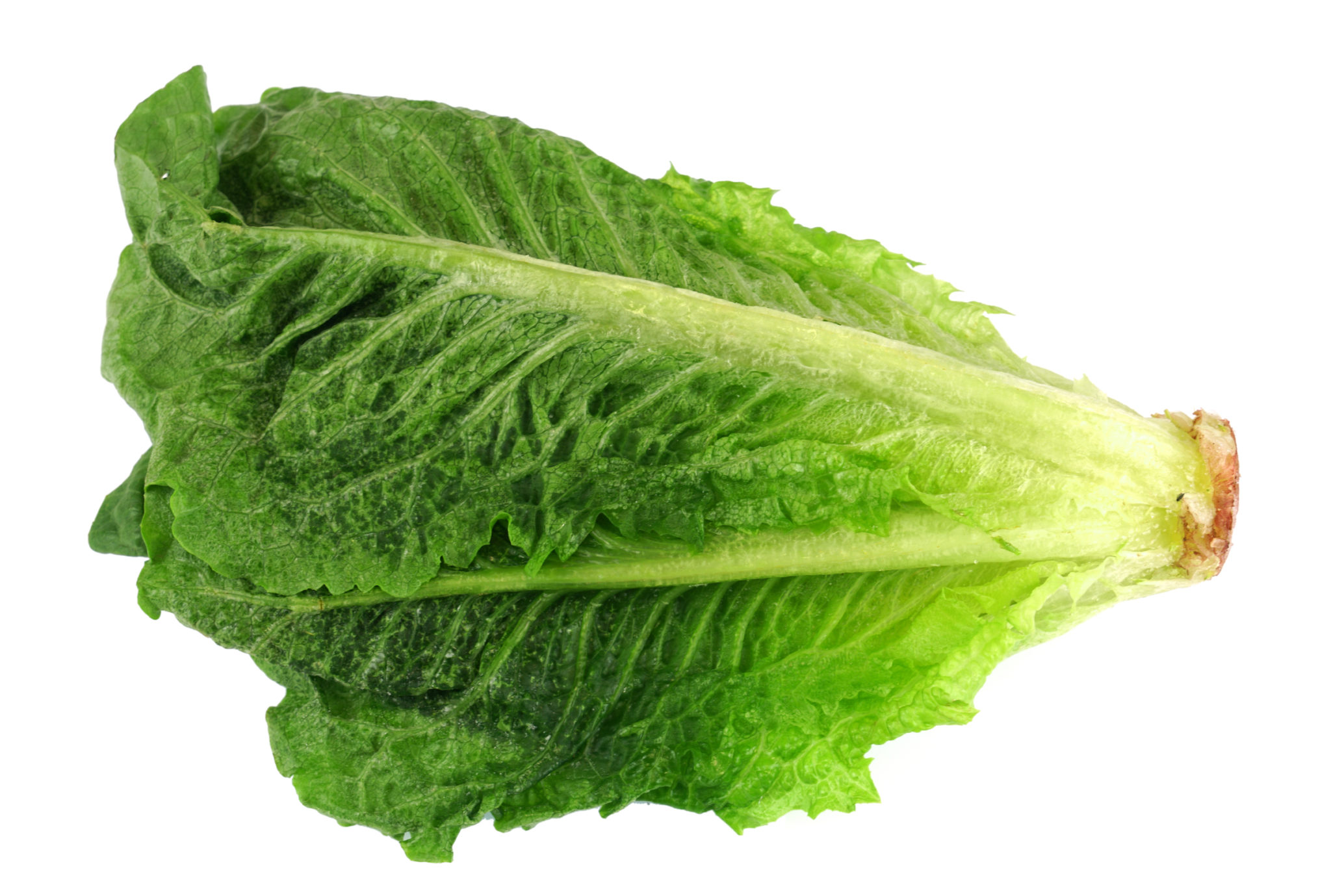 Of course, lettuce can be frozen, and there are many useful and delicious ways you can incorporate frozen lettuce into your meals. However, making the most of your leafy greens requires some know-how beforehand. Learn more about how to freeze lettuce and use frozen lettuce right here.
Table of Contents
How Freezing Affects Leafy Vegetables
While lettuce and other vegetables can be frozen, it's important to understand how the freezing process affects them. There are several advantages and disadvantages that you should bear in mind.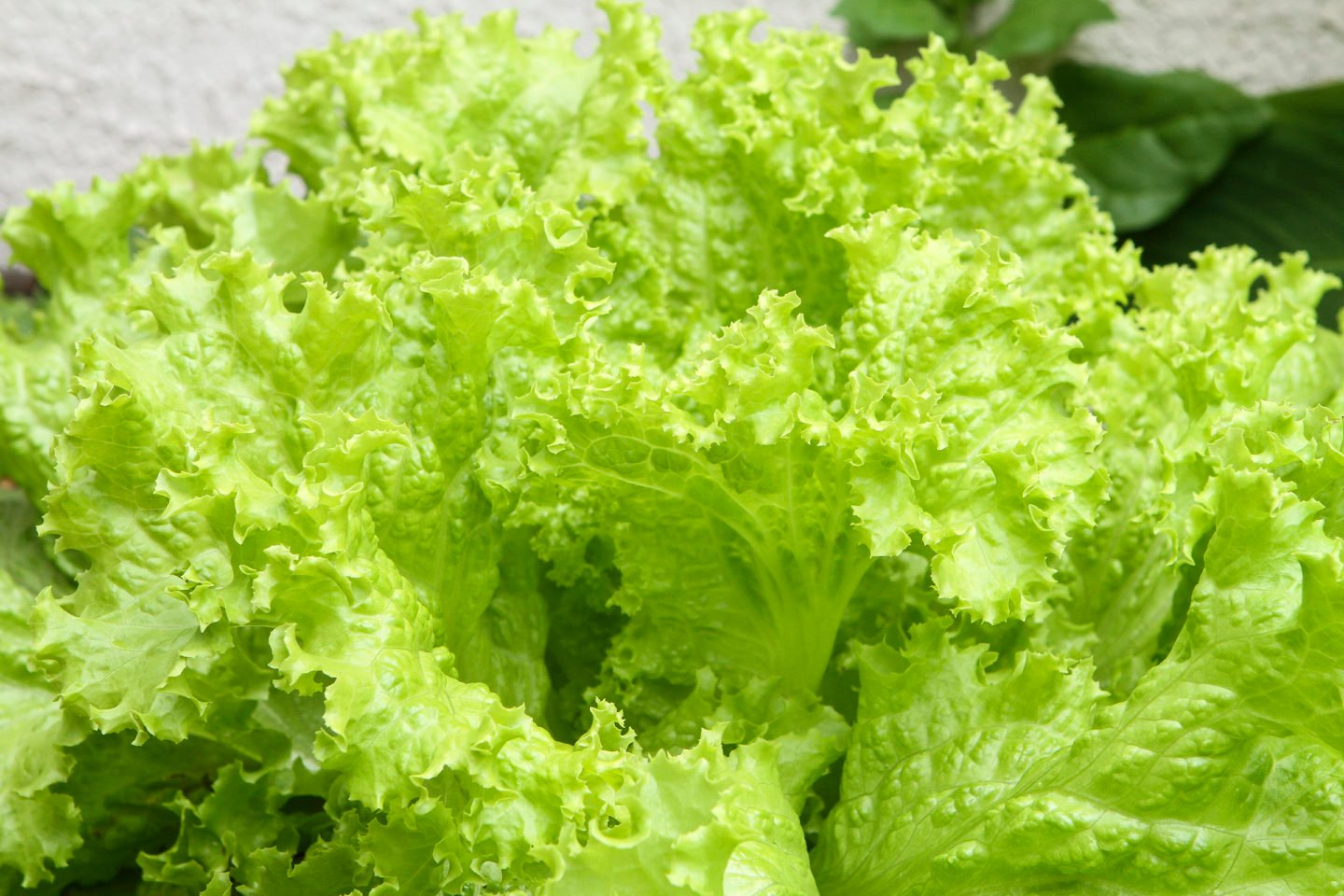 The Pros
The main reason people freeze lettuce and other vegetables is to keep them longer without the risk of spoiling. But exactly how does this work?
Simply put, freezing halts the chemical process that causes plants to mature, ripen, and eventually spoil. Depending on what type of vegetable you're freezing, you can keep it at exactly the level of ripeness you want. Peas, broccoli, and other commercially frozen vegetables are typically frozen right after harvest.
Freezing also kills bacteria and mold, which can affect the shelflife of your vegetables. By taking them out of the equation, you remove two sources of spoilage.
The Cons
While freezing can be a great way to preserve some kinds of vegetables, it doesn't work as well for all of them. In fact, lettuce, spinach, and other leafy vegetables are among the worst candidates for freezing. That is because they are thin, delicate, and easily damaged.
When lettuce, or anything else, is frozen, microscopic ice crystals form on and in its cellular structure. These ice crystals are sharp and can damage the cell walls that give lettuce its snap and spring. That's why, after you thaw them, they don't look at all close to fresh.
Even so, frozen and thawed lettuce has plenty of uses in the kitchen. Take a look below to learn more about them.
How to Freeze Lettuce the Right Way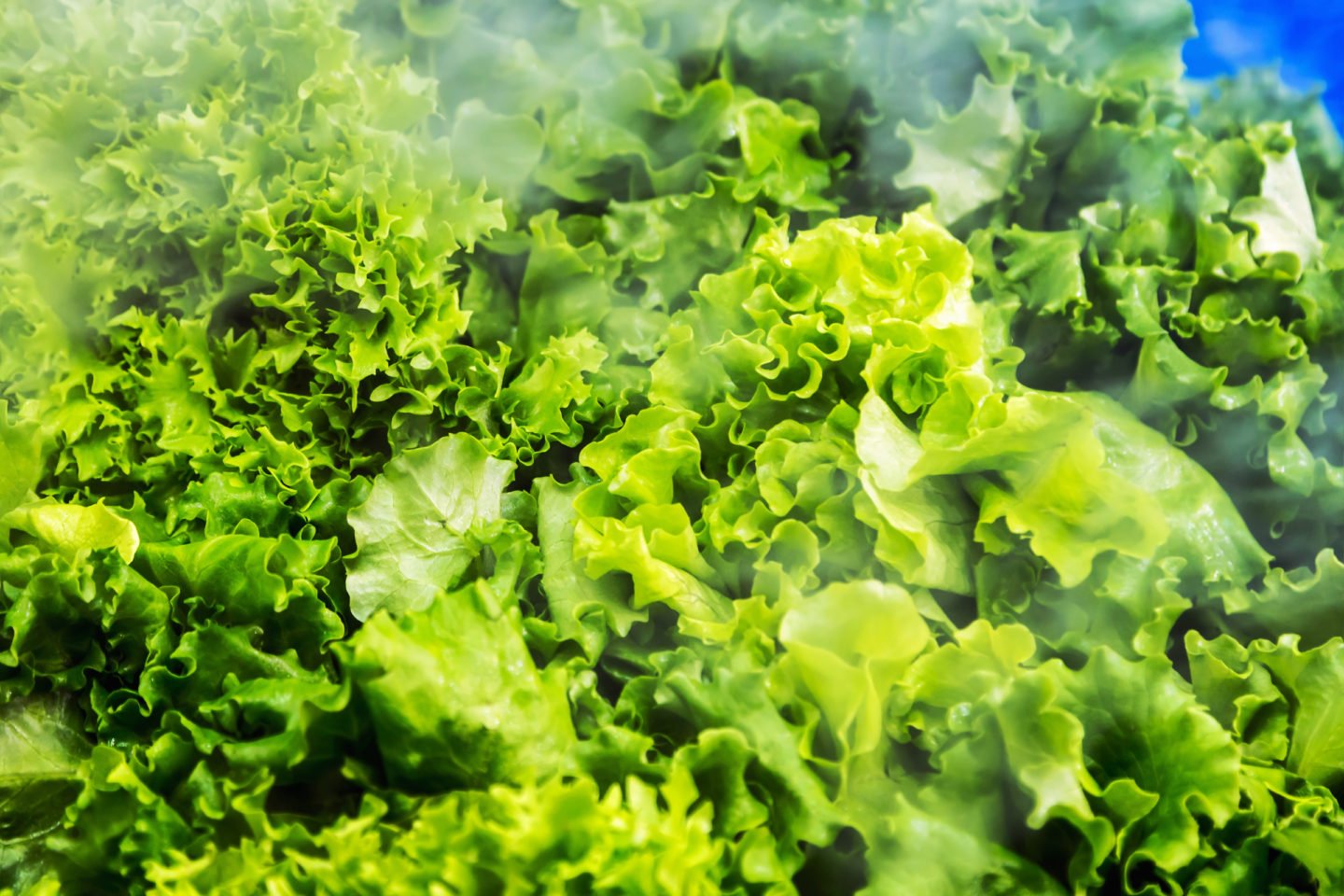 Making the most out of your frozen lettuce is about understanding the right way to freeze it. Follow these steps for longer-lasting, better-tasting leafy greens.
1. Prepare and Wash
Depending on the type of lettuce you're using, you need to start by preparing the leaves for freezing. Lettuce that grows in heads or clusters like bibb or iceberg lettuce needs to have its leaves separated. Lettuce with thick stems like romaine needs to have the leaves removed and stems discarded.
Once the leaves are separated, it's time to wash away dirt and other impurities. The best way to do this is to place them all in a large bowl and fill it with cold water. Once full, swish the water with your hand and drain.
If you are freezing a lot of lettuce, you may need to work in batches.
2. Thoroughly Dry
This step is more important than it sounds, so be sure to dry your leaves thoroughly. Even small amounts of water left on your leaves will, predictably, freeze solid. That can damage your finished product and make it less appetizing.
The best way to dry your lettuce leaves is to shake them off in the sink and then lay them individually on a tea towel or paper towel. Once you have a full layer of leaves, place another towel over them and gently press until the water is absorbed off their surface. You may need to use several layers of towels to remove all the water.
If some moisture is still clinging to the leaves, you may want to leave them out for an hour or so to allow the excess to drip off or evaporate.
3. (Optional) Blend in a Food Processor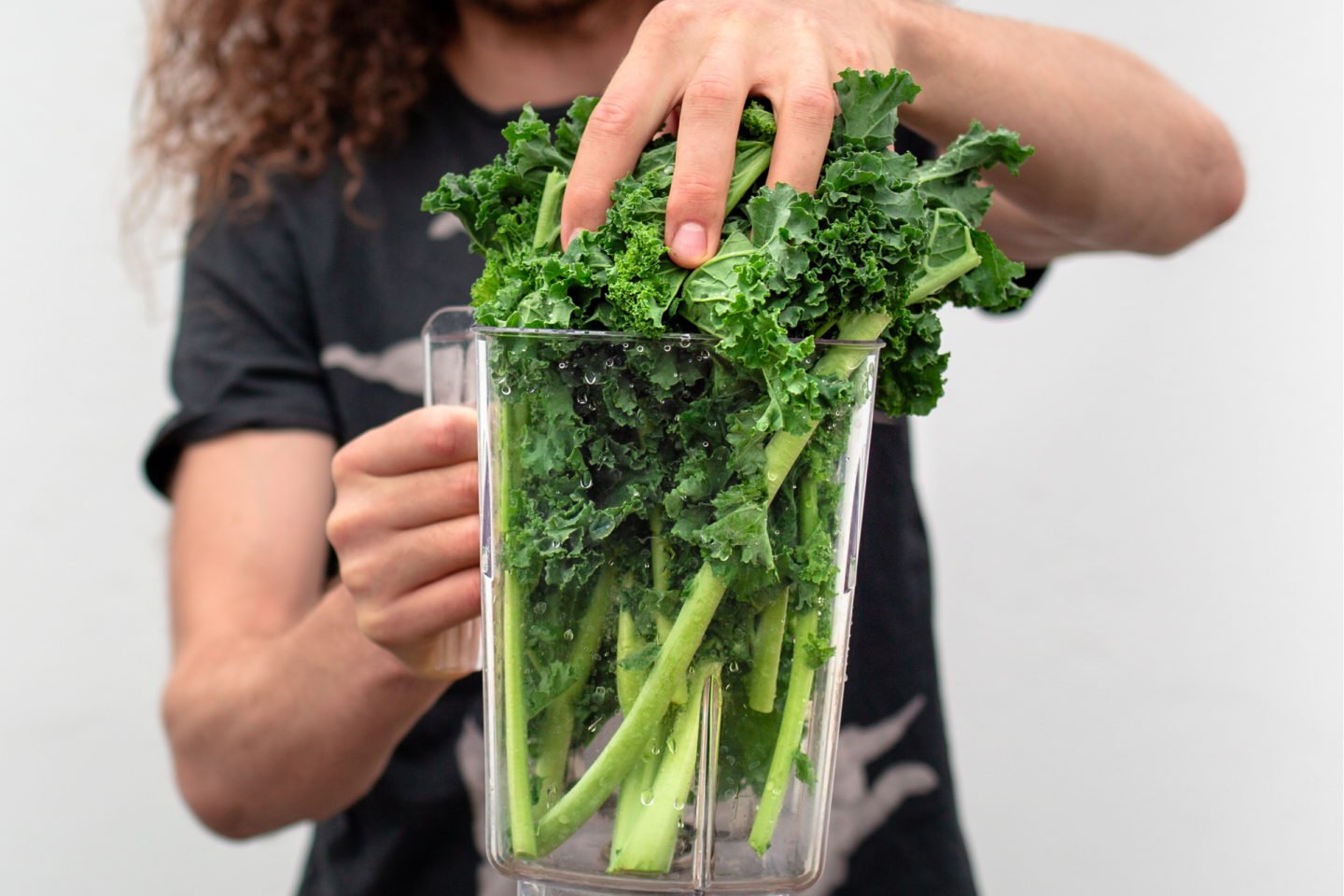 If you're planning on using the ice cube tray method mentioned in step 4, you'll want to blend your lettuce leaves now. Otherwise, you can leave them whole and begin storing them in plastic bags.
When blending, you'll want to work with a food processor, as the leaves fill a large volume that small blender blades have trouble with. Start by tearing or cutting your lettuce leaves into small pieces and fill your food processor. Don't fill it more than halfway, and work in batches if necessary.
Pulse for five seconds at a time, off and on, for a minute or two, scraping down the sides as you go to ensure an even puree. When the consistency is smooth, you can proceed to step 4.
4. Choose your Storage Container
If you want to store your lettuce leaves whole, a resealable plastic freezer bag is the way to go. Several popular brands make large enough bags to accommodate all varieties of lettuce. Just make sure you get the type of bag designed for use in the freezer, as other types will allow ice crystals to penetrate and spoil your lettuce.
As long as you have thoroughly dried your lettuce leaves, you can layer them inside your plastic bag without worry. There should be enough room to fit several layers of leaves, though don't overcrowd them. Once they're all in place, squeeze the excess air out of the bag.
The other storage method requires you to first puree your lettuce (see step 3 above). Once you have blended it to an even consistency, simply pour the result into ice cube trays for a more compact storage method. You can leave the cubes in their trays or pour them into another container.
Defrosting Your Lettuce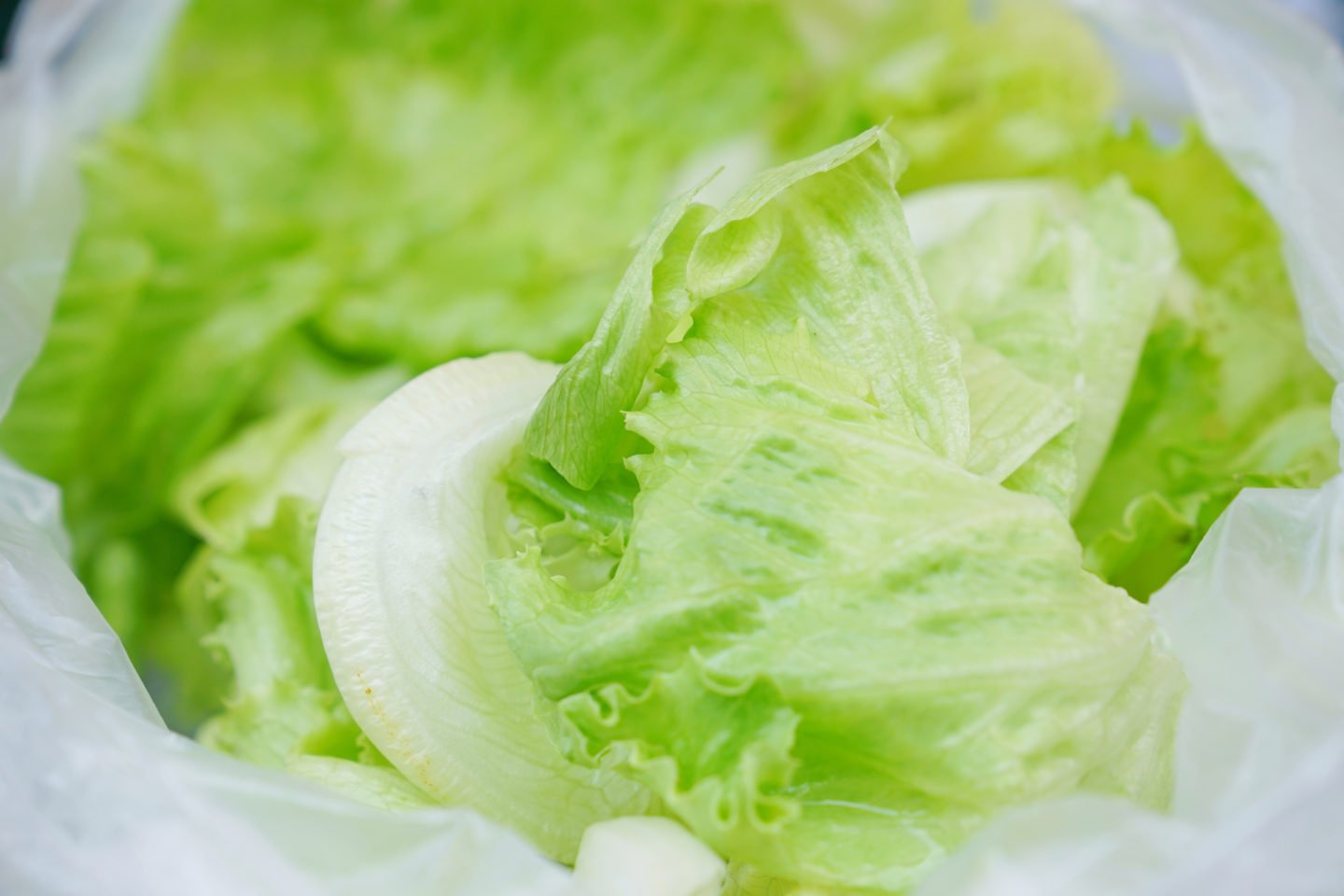 How you defrost your lettuce depends on how you plan on using it. If you're using it in a smoothie, soup, or another liquid dish, feel free to add your frozen leaves or cubes directly to your blend. For smoothies especially, the added ice can add body to your drink.
If you're using frozen lettuce for any other purpose, thaw it at room temperature. As long as the leaves were frozen properly, they should thaw out rather quickly, around thirty minutes. You can separate the leaves to speed up this process.
Best Uses for Frozen Lettuce
While it may not be a great choice for salads, there are plenty of delicious uses for frozen lettuce. Try some of these ideas for yourself:
Green Smoothies - With just a bit of milk, banana, apple, avocado, and frozen greens, you can make a tasty and health-forward smoothie to start your day.
Soup - Did you know lettuce soup was a thing? There are plenty of recipes that star frozen lettuce alongside butter and spices.
Stir-fry - Wilted lettuce or spinach goes great with stir-fried meat and vegetables, giving a slightly different texture.
Curry - Adding a bit of frozen spinach to any curry dish is a great idea, as the wilted leaves are great at soaking up the sauce.
Casserole - If you're looking for a new way to sneak vegetables into a dish that kids love, make a casserole loaded with lettuce.
Alternatives to Freezing Lettuce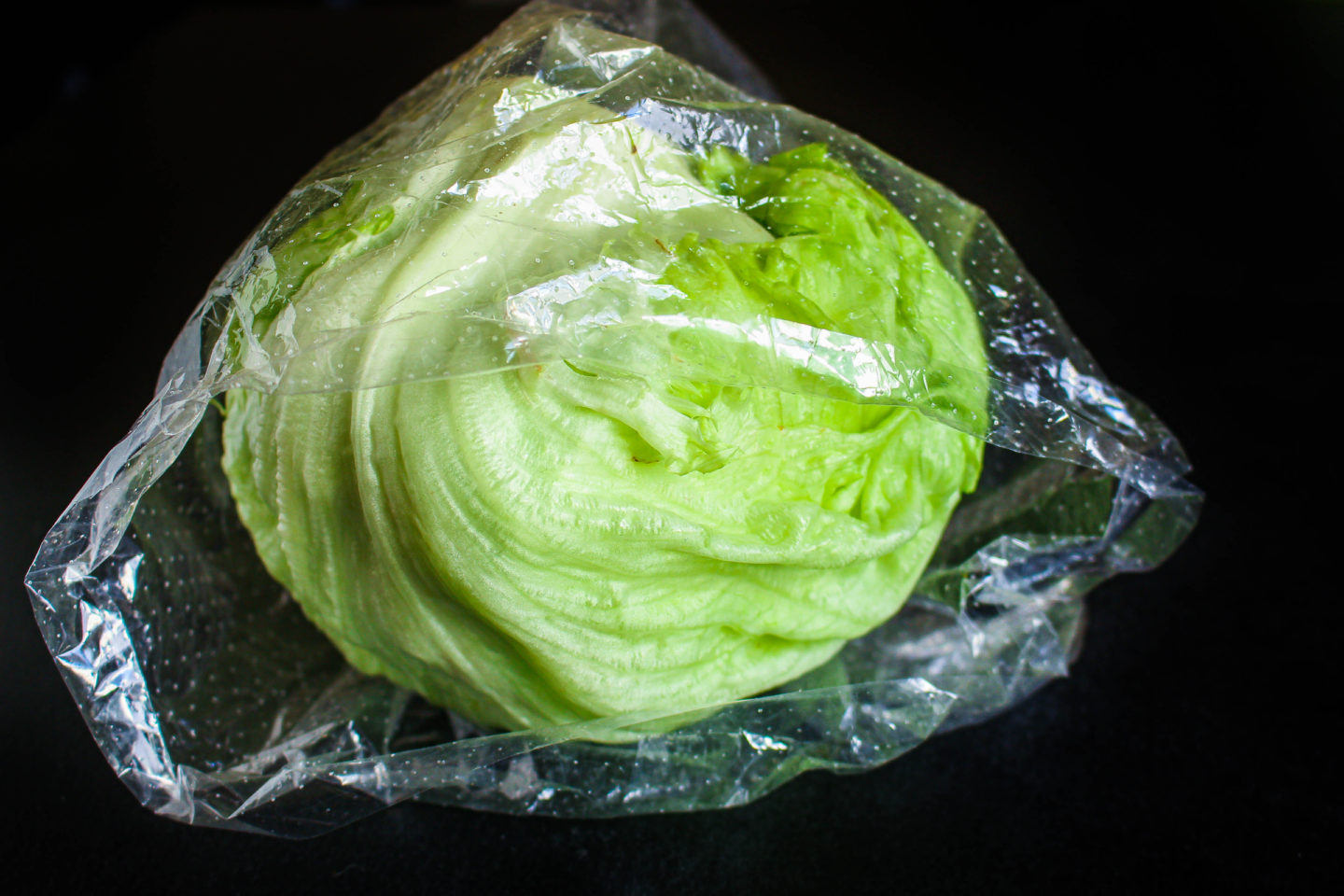 Depending on when you plan on using your lettuce, it may not be necessary to freeze it at all! It can stay good in the fridge for up to three weeks when stored properly.
The trick when storing lettuce in the fridge is how you package it. For best results, wrap it in a damp paper towel and place it in an airtight bag.
That will keep your lettuce edible and allow it to retain its crispness in a way that the freezer just can't. Try this method if you want to use your leftover lettuce in a salad.
Is Your Frozen Lettuce Bad?
Of course, no matter how you store your lettuce, it will go bad eventually. The CDC estimates that lettuce is responsible for a large percentage of foodborne illnesses in the United States. So make sure you know how to spot spoiled lettuce to avoid getting sick.
Discoloration: If your lettuce is brown, dull-looking, or covered in spots, it may be spoiled.
Texture: Slimy lettuce is a sure sign that it has begun to decay.
Smell: Lettuce should never have a sour smell. Fresh lettuce doesn't have much of a smell at all.
Wilting: If your lettuce is fresh, it should be crisp and springy. Frozen lettuce, however, can be wilted but still safe to eat.
Frequently Asked Questions
Can you freeze pre-bagged lettuce?
Lettuce that comes prepackaged in bags can be frozen just like any other lettuce. In fact, it can save you the extra effort of washing and drying it. However, you may be better off emptying the contents into a resealable plastic bag, as this will protect it better from freezer burn.
Do I need to blanch greens before freezing?
While blanching spinach and other greens is a common way to preserve their color and flavor, this is not recommended for lettuce. Blanching can negatively impact the flavor of lettuce, making it unpleasantly bitter. Also, if you're not pureeing your lettuce leaves before freezing, it will cause them to clump and stick together.
What types of lettuce are best for freezing?
While you can freeze all types of lettuce, those that hold up best are the thicker, heartier varieties. These will retain their shape and flavor better. Boston, cos, and bib lettuces, also known as butterhead lettuce, are good options.