Potassium occurs naturally in many foods and is essential for maintaining intracellular fluid balance. It also helps regulate blood pressure and aids muscle contractions. Everyone needs some in their diet, and the recommended daily intake for a healthy adult male is 3,400 mg, while that for a woman is 2,600 mg.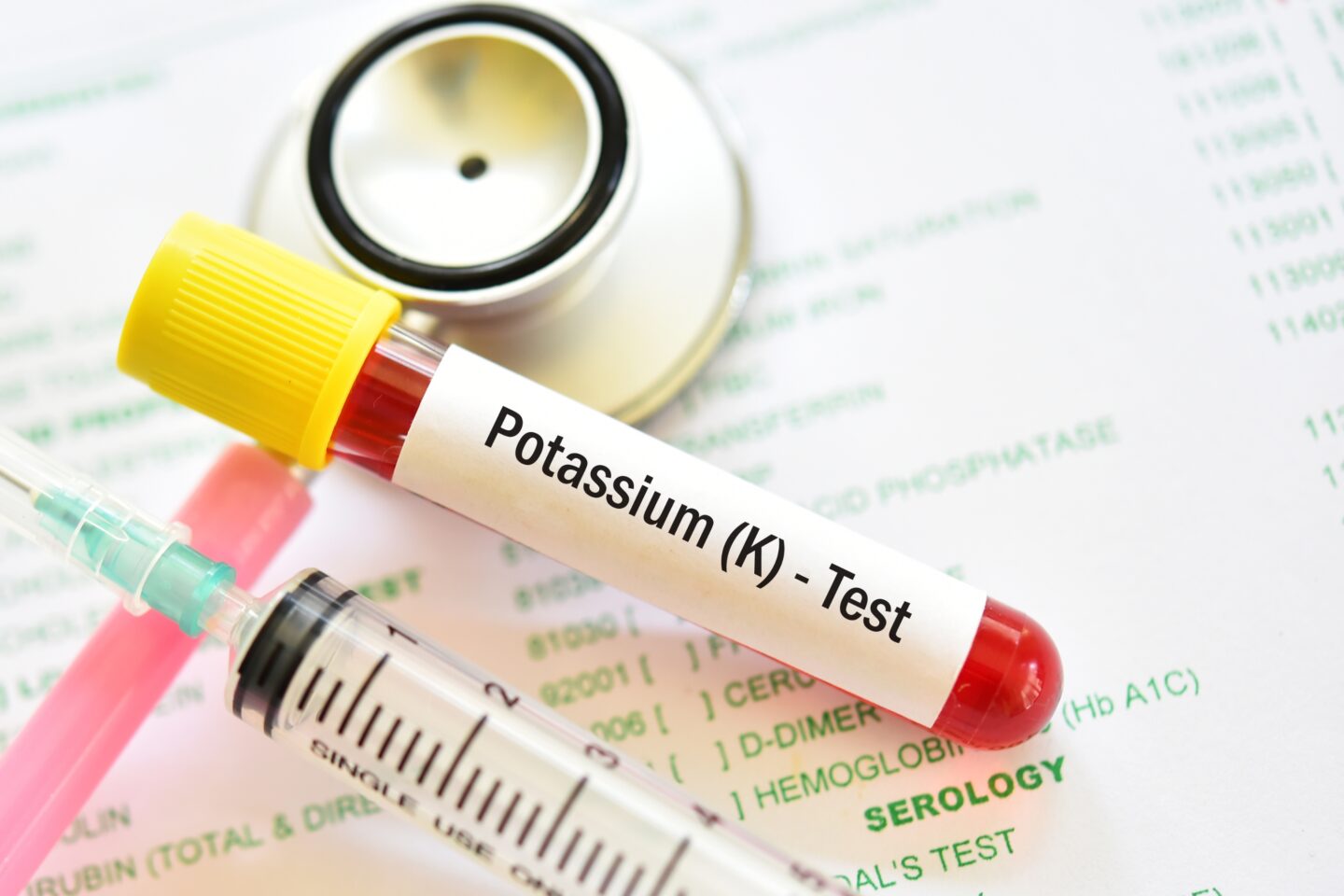 However, people with kidney issues may follow a low-potassium diet, as their kidneys can't remove the excess as well as those of healthy people. These diets can be challenging, as followers must know the potassium content of common foods and ensure they stay within a limit recommended by their doctor.
It would be easier to follow such a diet if you could check your potassium level yourself. But is that possible?
Table of Contents
Can You Check Your Potassium Levels at Home?
Your doctor checks your potassium levels using a blood test or urine sample, usually at the surgery. However, there are now some methods to check them at home.
How Can You Check Your Potassium Levels at Home?
Several companies offer or are developing test kits that enable people to perform an electrolyte panel in the comfort of their own homes. Some of these tests are similar to those for blood sugar level; you prick your finger, then place the blood into the tester for analysis.
RELATED: 15 Best Food Sources of Potassium
Most of these test kits are connected to a specific platform, where you and your doctor can see the results instantly. This allows you to get the results faster and inform your doctor of any worrying results.
There are also urine tests where you can take a sample at home and deliver it to the lab or your doctor's office. Results from these are also available almost instantly.
Other hospital-based tests include electrocardiograms, which search for unusual heart rhythms that could indicate low or high potassium levels.
Why Is Potassium Important?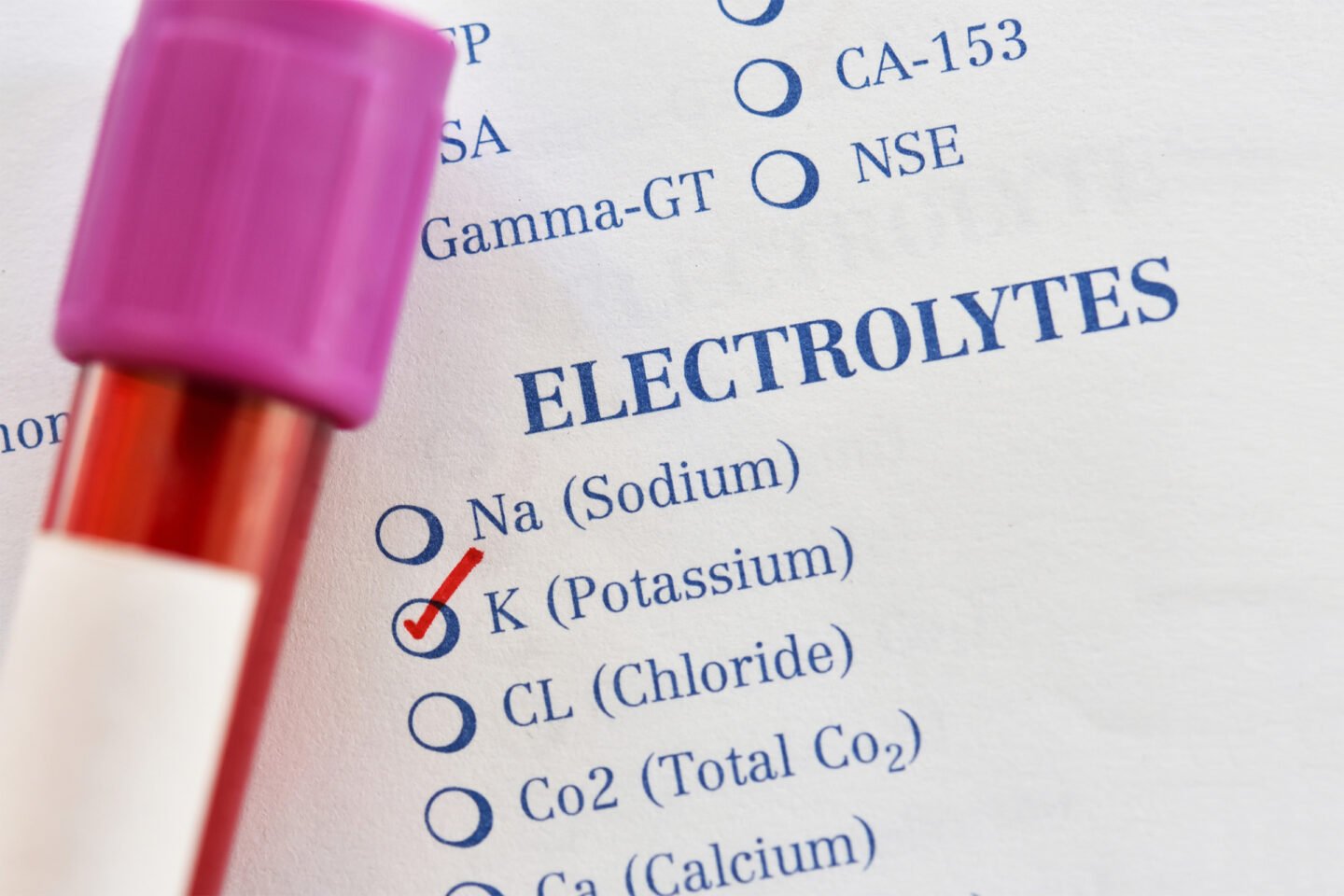 Potassium is an electrolyte that's essential for many bodily functions. It's critical for proper nerve function, regular heartbeat, and muscle contraction.
It also helps offset some of the adverse effects of sodium. Sodium can increase blood pressure; potassium can negate this effect, preventing cardiovascular disease.
Potassium also helps to maintain your body's pH balance and aids proper hydration. It also flushes toxic substances out of your body, protecting your cells.
If you have a healthy, balanced diet, it's unlikely your potassium level is low. However, if you're under extreme physical stress or recovering from surgery, it may be worth adding some potassium-rich foods to your diet, such as leafy greens, grapes, potatoes, or citrus fruit.
Some of these, however, are extremely high in potassium, and those on a low-potassium diet should always be careful to stay within their daily intake.
How Do I know if I Need My Potassium Level Checked?
Measuring their potassium level is something those with kidney disease or diabetes are accustomed to.
If you're experiencing any of the following symptoms, your potassium level may be too high.
Irregular heartbeat
Fatigue
Weakness
Nausea
Paralysis in the arms and/or legs
Your potassium levels might be too low if you're experiencing any of these symptoms.
Irregular heartbeat
Muscle cramps
Twitches
Weakness
Fatigue
Nausea
Constipation
Symptoms of low and high potassium levels are similar and can also be a sign of other ailments. Your doctor can quickly check your potassium level for you.
If you regularly need your level checked, doing it at home is quick and convenient. However, although the testing kits are accurate, they're relatively new technology and will improve in the coming years.
For more accurate potassium results, it's best to always consult your physicians.
Don't know which foods are high in potassium? Read our article, 15 Best Food Sources of Potassium. We also have a guide to this important mineral: Potassium 101: All You Need To Know About Potassium.