Pumpkins have become symbolic of fall, specifically Halloween. They're usually in season around this time, and who doesn't love carving a pumpkin and then going out trick or treating?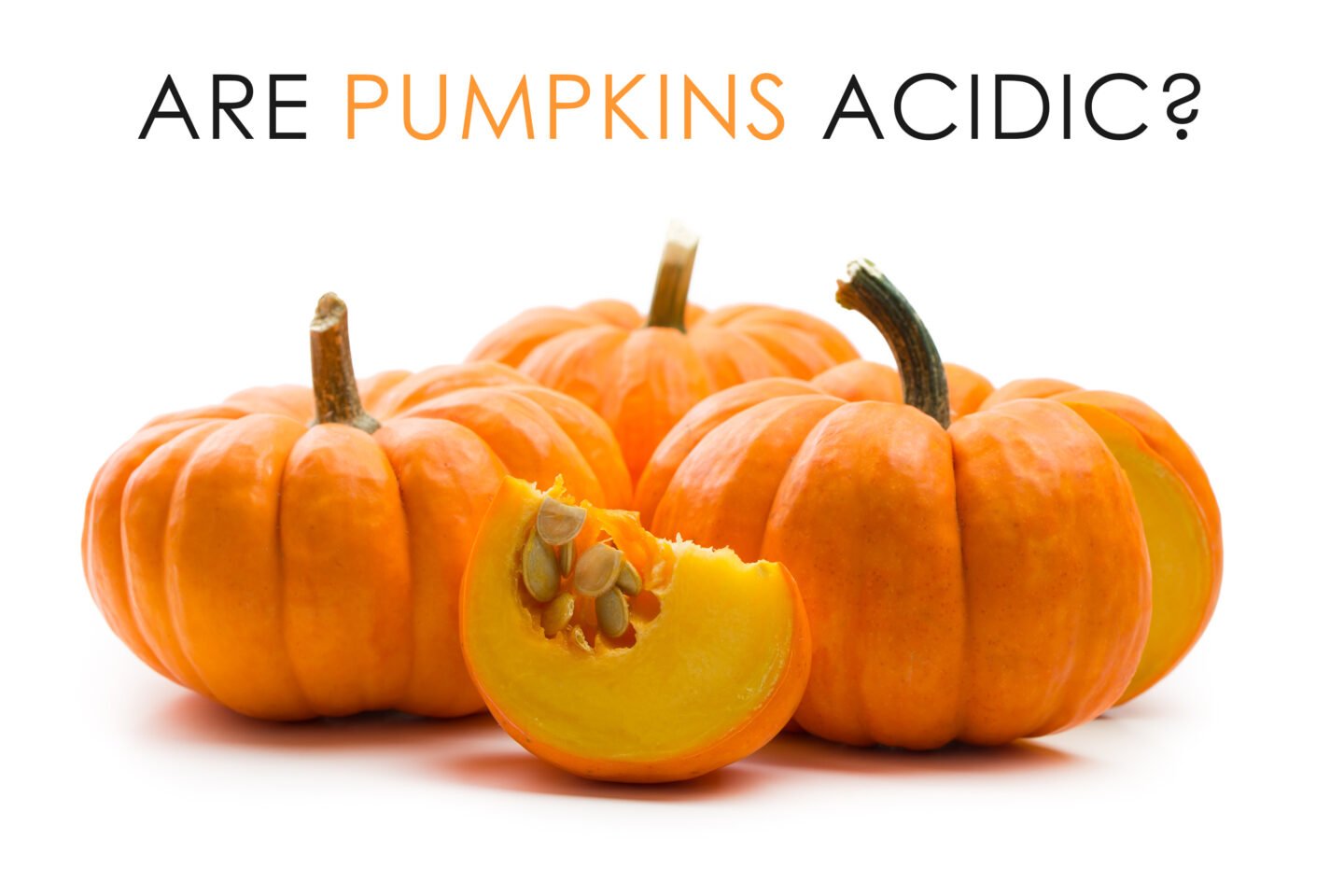 They're delicious too, and surprisingly versatile in the kitchen, being used in soups, as a dish on their own, and in everyone's favorite, pumpkin pie. They're also highly nutritious and are an excellent addition to most diets.
However, more and more people are suffering from acid reflux and GERD, and they must know which common foods are acidic and how each affects their symptoms. Many foods are acidic and may trigger or worsen acid reflux symptoms like heartburn.
If you suffer from acid reflux, you may be on a low-acid diet to reduce your symptoms. If so, could you add pumpkin to your meal plan?
Pumpkin is acidic, with a pH of around 4.9. Many eat pumpkin as a dessert, so the sweetness masks its acidity.
Table of Contents
Is Pumpkin Healthy?
Pumpkin is nutritious and low in calories and fat, with a cup containing 49 calories and less than a gram of fat. It's packed with manganese, copper, potassium, and vitamin C and is exceptionally high in vitamin A, which helps keep your eyesight healthy as you age.
Like many fruits and vegetables, pumpkin is rich in antioxidants, which reduce oxidative stress that can lead to cancer and heart disease.
The vitamins in pumpkin support your immune system, which is especially important in the fall and winter.
Is Pumpkin Seed Oil Acidic?
Pumpkin seed oil is less acidic than pumpkin, with a pH of 6.
Pumpkin seed oil is great for cooking and making salad dressings. It can also be used in place of canola oil when making desserts.
Are Pumpkin Seeds Acidic?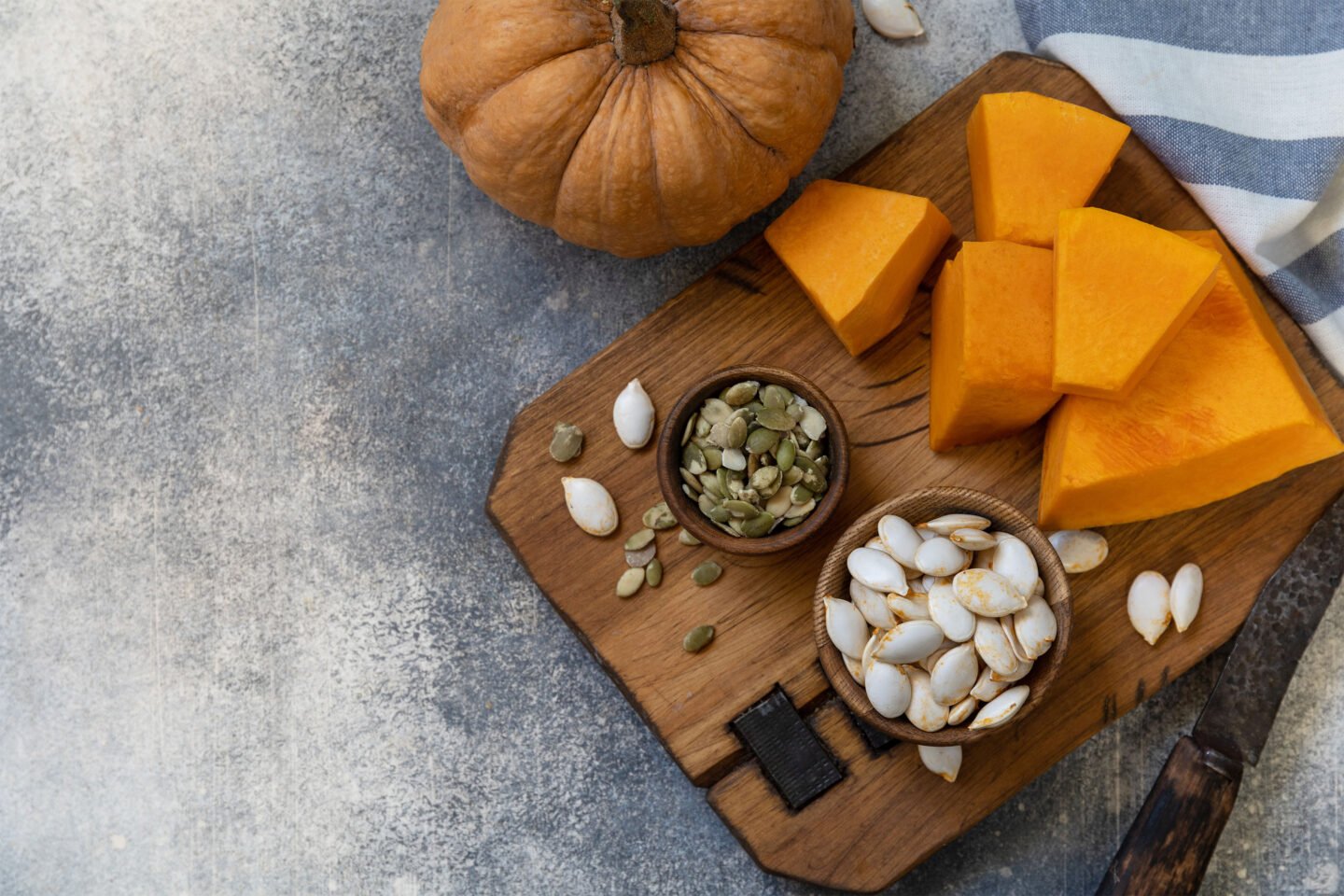 Surprisingly, roasted pumpkin seeds are alkaline, so they're perfect if you suffer from acid reflux.
After carving your Halloween pumpkin, roast the seeds as a delicious snack or salad topping.
Where Did Pumpkins Originate?
Pumpkins are native to Central America and Mexico, but they're now grown worldwide.
Native Americans and Pumpkins
Many people believe that corn was Native Americans' primary crop, but there is evidence that they cultivated pumpkins long before corn.
Which Country Produces the Most Pumpkins?
The leading producer is China, with 7.8 million tons annually. Then comes India with about 5 million and Russia with 1.2 million.
Mexico, where pumpkins originated, comes sixth with a little over 675,000 tons annually.
Healthy Pumpkin Ideas
Many people only eat pumpkin in desserts, so I've listed a few ideas for savory dishes below.
Do you love chili? Try adding pumpkin to your favorite recipe.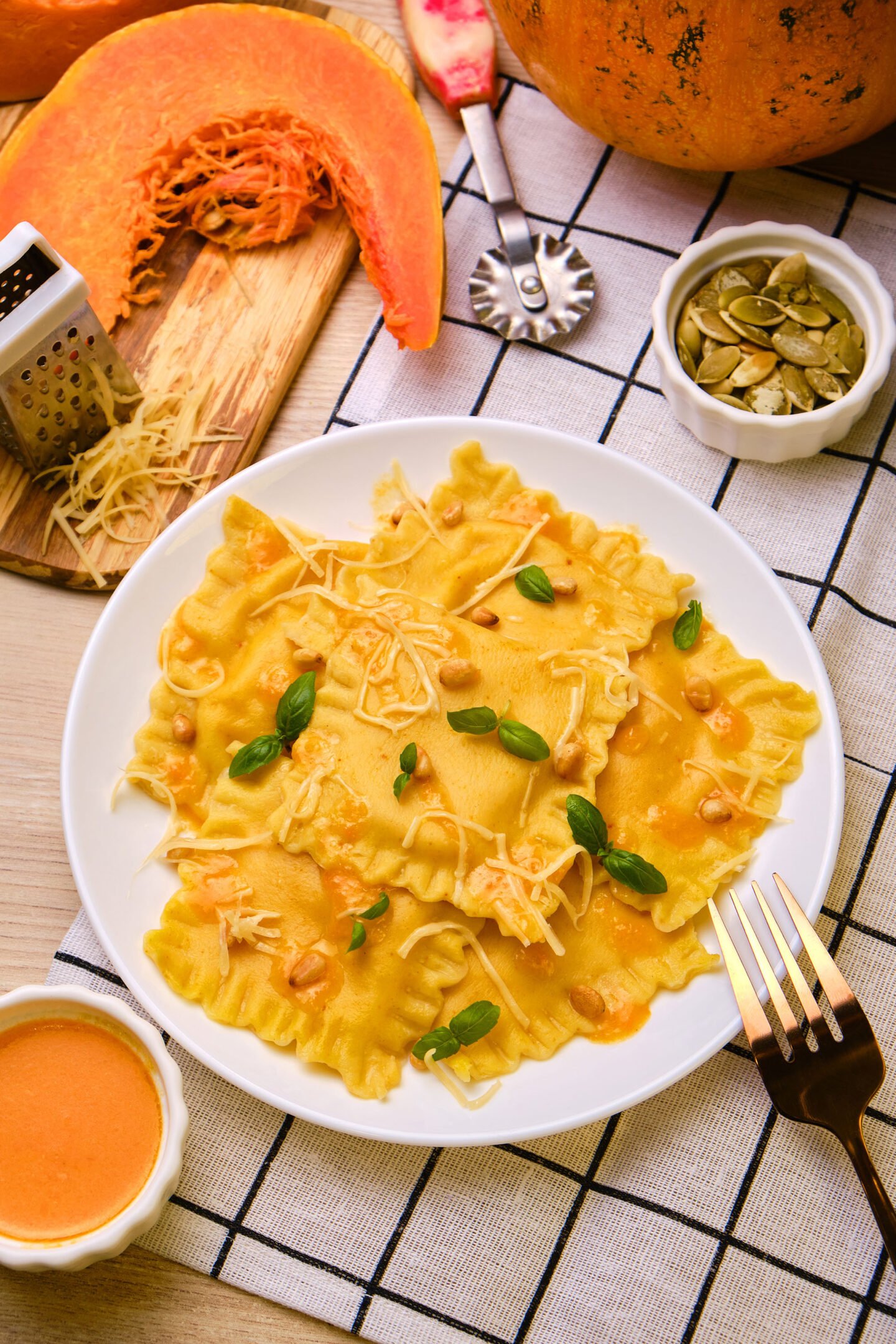 If you love pasta, you could make a ravioli filling out of ricotta and pumpkin.
Stirfry is a great way to get more vegetables in your diet, and pumpkin is an excellent addition to the wok.
Don't know what to drink? Check out these articles: 20 Most and Least Acidic Juices and 20+ Alcoholic Drinks Ranked by Acidity Level