Table of Contents
What is Black Cumin Seed Oil?
Nigella sativa (Family Ranunculacae), more commonly known as back cumin seed or kalonji, is a medicinal plant that has been used around the world since antiquity. It is used in traditional medical systems such as Ayurveda, Unanai and Siddha (1). The Persian polymath, Avicenna, believed that the seeds help people recover from fatigue and called the seeds 'The Canon Of Medicine'.
The seeds are known as 'Habbatul barakah' in Arabic which means 'seeds of blessing'. The seeds are also mentioned in a number of religious texts where they are recommended as a cure for everything except death (2).
The plant is native to the Middle East and south west Asia. The plant grows to a height of 20 to 90 cm tall with colored petals and small dicotyledonous seeds. The seeds are the source of the medicinal properties of the plant. The key active ingredient in the seeds in thymoquinone (30% - 48%) (11).
The seeds can be eaten whole or pressed to make an oil extract. The oil can be taken orally or topically and has even been given intravenously in animal experiments.
Black cumin seed oil is used for a wide range of ailments and as such has been called the 'miracle herb'. The question is whether modern science supports the accolade of 'miracle herb'
Does Black Cumin Seed Oil Help Asthma?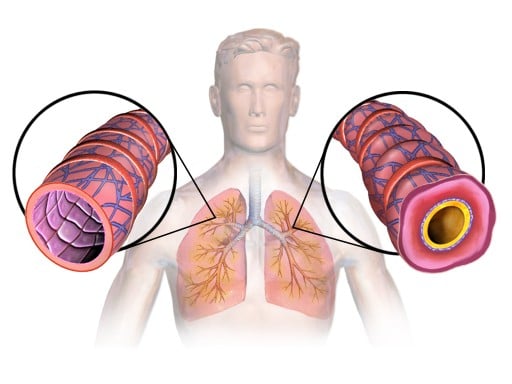 There are three key clinical studies evaluating the use of black cumin seed oil for asthma.
Two of the studies were randomized placebo controlled trials in adults with asthma (10). Both studies showed statistically significant improvements in asthma symptoms in patients receiving Nigella. One of the studies showed significant improvements in lung function tests and a decrease in the usage of inhalers and oral medication as compared to the control group (10).
The results of the second study were different and showed only a trend towards an improvement in lung function tests in the Nigella treatment group (Javan & Koshak). The second study did show that patients treated with Nigella had normalization of their peripheral blood eosinophils count. Eosinophils are a subset of the white cell count and raised eosinophil counts are associated with allergic conditions such as asthma.
The third study population was different but relevant to inflammatory lung disorders.
Forty chemical war victims were randomly allocated to receive either boiled extract of Nigella seed or placebo for two months (10). Significant improvements in lung function were noted in the treatment arm as compared to the control arm during the study.
From a medical perspective, studies like these that involve less than 100 patients are considered to be 'pilot' or 'proof of concept studies'. They are not definitive or conclusive studies from which treatment guidelines can be made. This is especially the case when the results of pilot studies are conflicting. Positive 'pilot' or 'proof of concept studies' usually lead to larger clinical trials which are needed in order to inform clinical decision making.
In summary, there are positive signals from early clinical studies to support a possible role for black cumin seed oil as an adjunctive treatment in asthma. This means that black cumin seed could be considered in future clinical trials as an add-on to standard therapy. There is no evidence to support the use of black cumin seed oil instead of standard medical therapy.
Does It help Eczema?
There is a single clinical study looking at the effects of black cumin seed oil for eczema (27). Sixty patients with hand eczema were randomly allocated to either topical steroids, black cumin seed or a commercially available eczema brand. Study subjects applied the allocated cream twice daily for one month.
The patients receiving black cumin seed or steroids showed a greater improvement in their hand eczema as compared to the group receiving the commercial skin care brand. No significant difference was noted between the black cumin seed arm and the steroid arm of the study.
In summary, this study suggests that black cumin seed oil might be as effective as topical steroids for hand eczema but again the study is limited by the small number of patients and the short duration of follow-up.
Does It help digestion and Helicobacter pylori eradication?
There are two key clinical studies which have looked at black cumin seed oil for patients with dyspepsia. These two clinical studies had very different designs. Each study tells a different story but gives us unique insights into black cumin seed oil which adds to our overall understanding of this herb.
The first study comes from Tehran, was published in 2015 and evaluated the effect of a honey based formulation of black cumin seed oil on dyspepsia (23).
Seventy patients with dyspepsia were randomly allocated to receive a traditional honey based formulation of black cumin seed oil (5 ml) or placebo in addition to a proton pump inhibitor (antacid) for eight weeks.
The study showed that eight weeks of supplementation with a honey based formulation of black cumin seed oil improved symptoms of dyspepsia, the rate of Helicobacter pylori eradication and overall quality of life. No serious adverse events were reported during the study.
The authors acknowledged that the short duration of the study limited the interpretation of the results of this study given the fact that dyspepsia is a chronic condition. The authors recommended that studies with longer term follow-up should be done.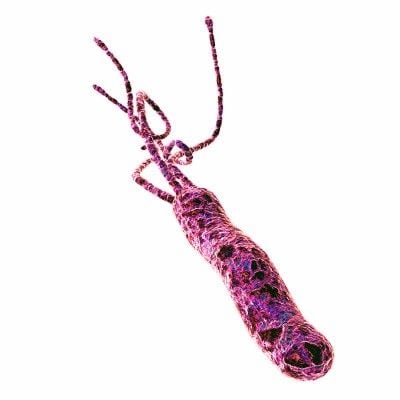 A second study was done in Saudi Arabia and looked at the effect of black cumin seed for the eradication of Helicobacter pylori in patients with non-ulcer dyspepsia. Helicobacter pylori is associated with dyspepsia and is usually treated with triple therapy which consists of a combination of two antibiotics (amoxicillin and clarithromycin) plus a proton pump inhibitor (omeprazole).
In this study, 88 patients with Helicobacter positive dyspepsia were allocated to four groups: standard triple therapy, Nigella sativa 1gm plus omeprazole, Nigella sativa 2 gm plus omeprazole or Nigella sativa 3 gm plus omeprazole.
Dyspepsia symptoms improved in all study groups to a similar extent. The study found that Helicobacter pylori eradication was not statistically different between the triple therapy arm and the 2 gm plus omeprazole arm. However Nigella sativa 1gm plus omeprazole or Nigella sativa 3 gm plus omeprazole were significantly less effective than standard triple therapy. It is unclear why different doses of Nigella sativa would produce different results.
Taken together these two studies show us the risks of just taking the results of a single positive pilot study to inform clinical decision making. The first study suggested that black cumin seed oil was helpful for dyspepsia but the second study showed that the effect of black cumin seed varies depending on the dose used.
In summary, larger longer term studies are needed before any firm conclusions can be made about the role and optimal dose of black cumin seed for dyspepsia.
Does It help Candida?
There are no human clinical studies looking at the role of black cumin seed oil in candida infections. A laboratory based study in India showed that black cumin seed oil extract showed anifungal activity in vitro against the four species of candida that are pathogenic in humans (24).
However this has not yet been extended into the clinical research arena in humans.
In summary, there is no human data to support the role of black cumin seed for fungal infections such as candida.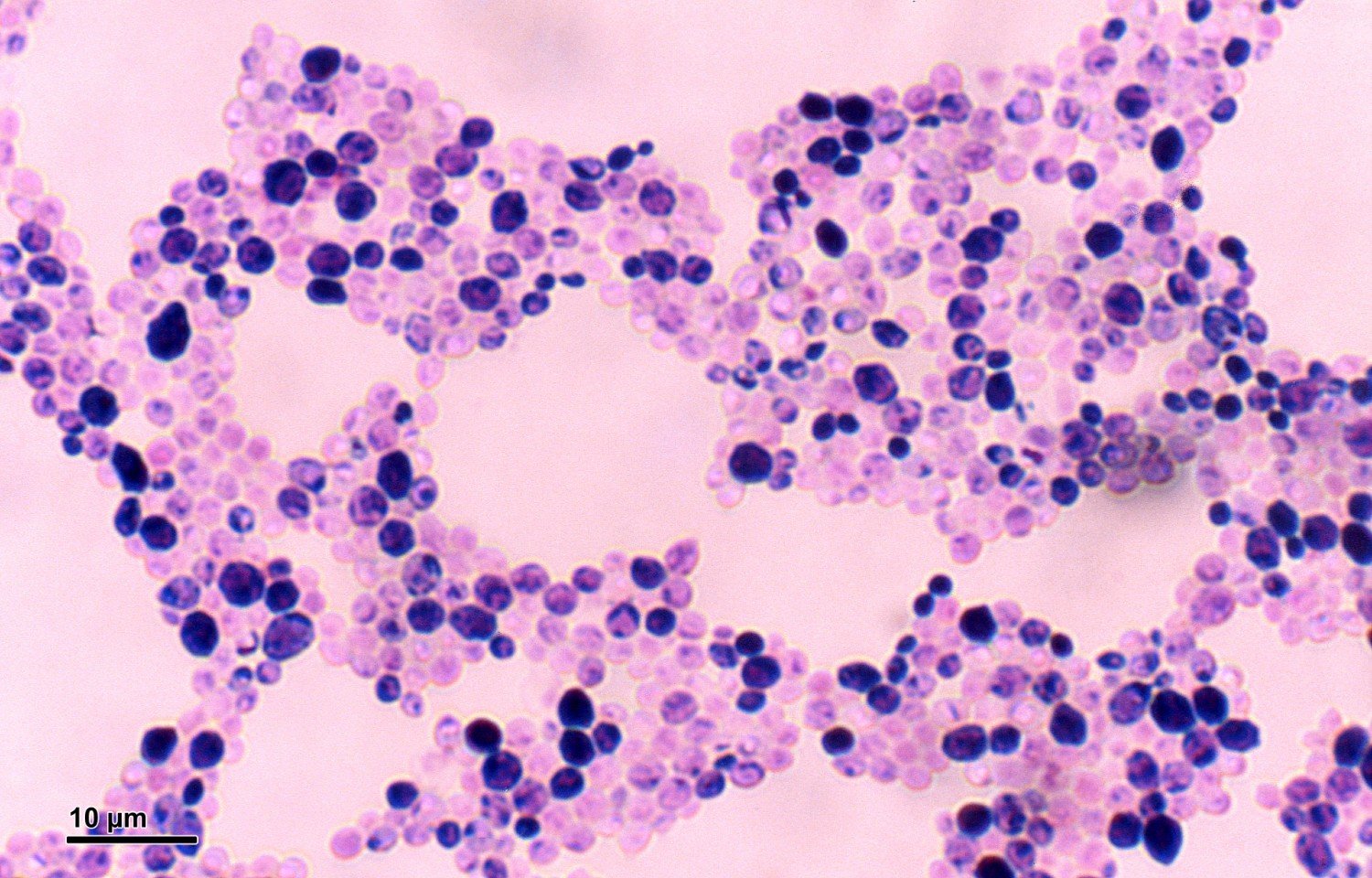 Does It Affect Cancers?
Hundreds of papers have been published on the anti-cancer potential of thymoquinone. A review of the current status of research in this area was published last month (19). The review discussed the potential of thymoquinone as an anticancer molecule, its mechanism of action and future usage in clinical applications.
The paper explains that thymoquinone exhibits anticancer activity via numerous mechanisms of action, specifically by showing selective antioxidant and oxidant activity, interfering with DNA structure, affecting carcinogenic signalling molecules and immunomodulation.
The authors add that in vitro activity of thymoquinone has been further implicated in animal models of cancer; however, no clinical application has been proven yet'.
The overall conclusion of the review is that 'This is the optimum time to focus on clinical trials for developing thymoquinone as a future drug in cancer therapeutics'.
In summary, there are no clinical studies to recommend the use of black cumin seed for cancer.
Does It Promote heart health?
There are no studies looking at real life heart health clinical outcomes with black cumin seed oil. Instead there are a number of studies looking at surrogate or indirect markers of heart health such as blood pressure and lipids.
Two studies from Pakistan produced conflicting data on the effect of Nigella on lipid profiles. In the first study, Nigella sativa seed supplementation resulted in no statistically significant difference on serum lipids, blood sugar, blood pressure and body weight in a randomized double blind study of 123 patients in Karachi (21).
This contrasts with the results of another study done in Karachi which compared black cumin seeds (1.5 gm /day) alone versus turmeric (2.4 gm/ day) alone versus the combination of black cumin seeds (0.9 gm /day) plus turmeric (1.5 gm/ day) versus placebo (4). Two hundred and fifty males who screened positive for the metabolic syndrome were enrolled in the study over an eight week period.
At the end of the study, compared to placebo, improvements in body fat, fasting blood glucose, cholesterol, triglycerides, LDL-cholesterol and HDL-cholesterol were noted in the turmeric plus black seed combination arm. This is interesting considering the fact that the combination arm had only 60% of the dose of the individual herbs.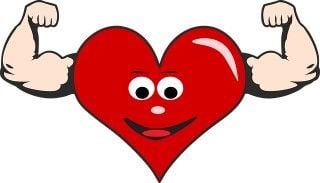 Hence, it is impossible to rule out the fact that turmeric was the key active ingredient in this study or that black cumin has a sweet spot in terms of optimal dosing.
A third study looked at the effect of 2 gm of black cumin seed daily for 4 weeks in 88 patients with dyslipidemia in Iran (25). Significant decreases in low density lipoproteins, triglycerides and total cholesterol were noted in the treatment as compared to the placebo arm of the study. No benefits were noted on fasting blood sugar or high density lipoproteins.
It is simply not possible to synthesize the data and draw overarching conclusions from the results of the studies done in Pakistan and Iran because the results are so different across the studies.
Another key risk factor for heart disease is hypertension. The effects of Nigella sativa at doses of 200mg or 400mg daily or placebo on patients with mild hypertension was studied over a period of eight weeks in Shahrekord, Iran (7). The study showed that daily use of black cumin seed resulted in a statistically significant reduction in blood pressure.
Of note, this finding on BP was not replicated in the first study from Pakistan mentioned above (21).
In summary, the results of a number of studies evaluating black cumin seed extract on indirect measures of heart health are inconclusive and conflicting. Small sample sizes, short duration of follow-up, different doses of Nigella sativa and different study designs likely contributed to the confusion.
Does it promote immune health?
The potential role of thymoquinone as an anti-oxidant, anti-inflammatory and immunomodulator has been the subject of numerous publications. However human clinical data are limited to four studies relevant to immune health.
Significant decreases in disease activity score was noted in 40 female patients with rheumatoid arthritis who took placebo for one month followed by Nigella sativa 500mg twice daily for one month (11). The patients continued on their usual medications during the study. The authors conduced that Nigella sativa may be a useful adjunct therapy in patients with rheumatoid arthritis.
In the second study, Nigella sativa supplementation at a dose of 2gm per day was noted to improve CD8 cell counts in patients with allergic rhinitis (17). The patients were randomized to receive either standard immunotherapy plus placebo or standard immunotherapy plus Nigella sativa .
In the third paper, four studies on the clinical efficacy of Nigella sativa in allergic diseases were presented. In these studies, a total of 152 patients with allergic diseases (allergic rhinitis, bronchial asthma, atopic eczema) were treated with Nigella sativa oil, given in capsules at a dose of 40 to 80 mg/kg/day (18). Patients reported improvements in the subjective symptoms of allergy but this was not supported by any changes in laboratory parameters. This study had no placebo arm.
The fourth paper looked at topical application of black seed oil in the treatment of allergic rhinitis (3). A total of 68 patients with allergic rhinitis were randomized to either Nigella sativa nasal drops or placebo oil. At the end of 6 weeks, the improvement in tolerability of allergen exposure in active group was 55.2% as compared with control group of 20%.
A comprehensive review of the immunomodulatory and anti-inflammatory action of Nigella sativa and thymoquinone in 2015 concluded that 'experimental evidence suggests that N. sativa extracts can potentially be employed in the development of effective therapeutic agents towards the regulation of immune reactions implicated in various infectious and non-infectious conditions including different types of allergy, autoimmunity, and cancer'. (Majdalawieh). There has been no new studies in the interim to change the conclusion of this overview.
In summary, experimental data suggests that Nigella may play a role in a range of immune based disorders but there is essentially not enough information available to recommend its use at this time.
Does it help Skin and hair?
There is very little information available on the use of Nigella sativa for hair or nails. A single study in humans showed that Nigella sativa oil improved vitiligo in 52 patients who were randomized to receive either Nigella sativa or placebo in addition to their usual treatment for vitiligo (13).
Laboratory based studies suggest a possible role for black cumin seed oil in psoriasis but this has not yet been studied in humans (8).
A 2018 study from Iran looked at patients with Bechet's disease (a condition that causes recurrent, painful oral and genital ulceration) (Kavandi). Bechets is notoriously difficult to treat. The study looked at 130 patients with a known diagnosis of Bechet's disease and randomized them to either Nigella sativa oil or placebo for 12 months. Disappointingly, there was no difference in outcomes between the two arms of the study.
In summary, black cumin seed oil cannot be recommended for hair or skin at this time.
Does Black Cumin Seed Oil help MRSA?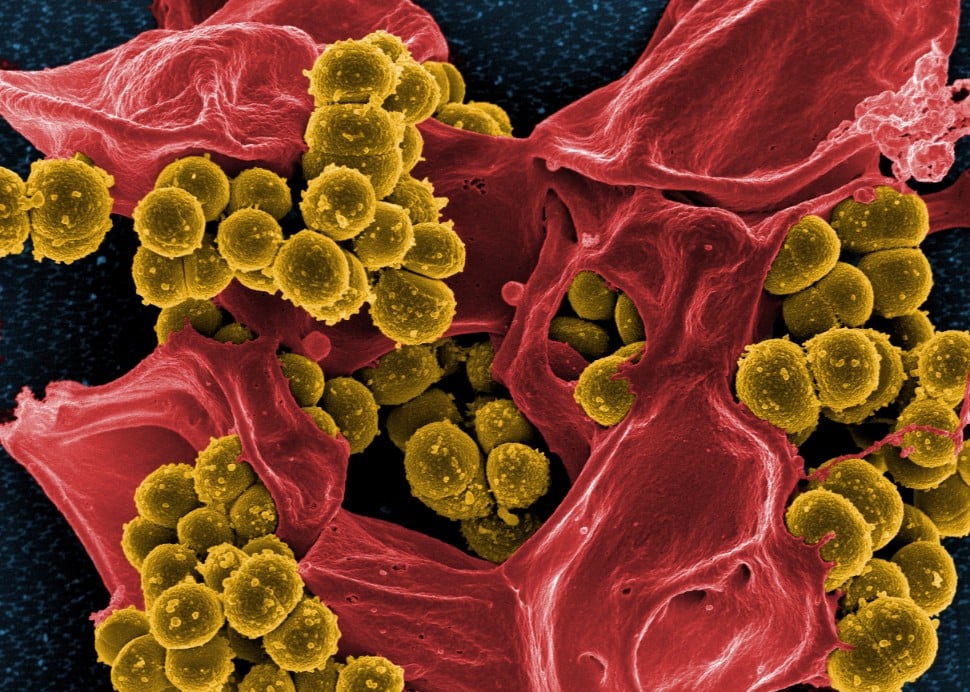 There is growing interest in the use of essential oils as antimicrobial agents. It is believed that the essential oils can disrupt the lipid bilayer of bacteria.There is particular interest in the possible role of Nigella sativa in the treatment of drug resistant bacteria (5).
Thymoquinone exhibited MRSA bacterocidal properties and a post-antibiotic effect (meaning that the thymoquinone continued to kill the bacteria even after discontinuation of the thymoquinone ) for 99 strains of MRSA in a laboratory based study (Haniharan).
Additionally, a laboratory study from Nigeria evaluated the susceptibility of multi-drug resistant Staph aureus to Nigella sativa (9). Resistant staphylococcus aureus was isolated from patients with diabetic foot ulcers. 42% of the resistant Staph aureus isolates were susceptible to Nigella sativa in the laboratory.
While the majority of MRSA strains are sensitive to vancomycin, vancomycin resistant strains of MRSA are now emerging especially in Asian countries. A total of 51 vancomycin resistant MRSA strains were tested against black cumin seed oil extract and found to be susceptible to this essential oil in vitro (20).
In summary, while Nigella sativa is a promising agent for the management of drug resistant bacteria such as MRSA, it is worth noting that there are no clinical outcome studies to support its use at this time.
Does It Help Non-Alcoholic Liver Disease and/or Metabolic Disorders?
A 2019 study from Iran found that Nigella sativa was statistically significantly superior at reducing liver fat and improving liver blood tests as compared to placebo in 66 adults with non-alcoholic fatty liver disease (Khonche).
Another 2019 paper from Iran analyzed data from 17 clinical trials relating to Nigella sativa and blood sugar control and found a statistically significant effect on improving blood sugar levels (Askari). An interesting finding in the review paper was the fact that the oil was more effective than powder formulations when it came to blood sugar control.
A Study I Have To Mention
Sometimes, it is hard not to be amused when doing medical literature reviews. I came across a paper from Pakistan which showed that Nigella sativa improved buffalo sperm quality at all stages of cryopreservation (Awan). Very infantile, I know, but highly amusing.
Are there side effects?
Nigella sativa is well tolerated in the available published clinical studies. However as mentioned before the majority of these studies are limited by short-term follow up of small numbers of patients.
A single case report from France described a case of a patient who developed a clinically significant bullous skin rash following topical and oral use of Nigellla sativa (10).
Conclusion
There is very limited clinical information available on the benefits of black cumin seeds in humans. At best, available studies suggest that black cumin seed oil may be a useful adjunctive therapy for some diseases. However, well-designed studies of larger numbers of patients are needed to clarify the ideal role, optimal dose and long term safety of black cumin seed oil in humans.
Even though the existing studies fail to answer the question as to whether black cumin seed oil can promote health, each pilot study tells part of the story of Nigella sativa and could be used to design better, more informative studies in the future.
Realistically, given the fact that there are effective treatments for conditions such as dyslipidemia and asthma, really large robustly designed studies would be needed to prove that black cumin seed is 'non-inferior' to existing treatments.
As things stand, modern science cannot currently support the accolade of 'miracle herb' for Nigella sativa.