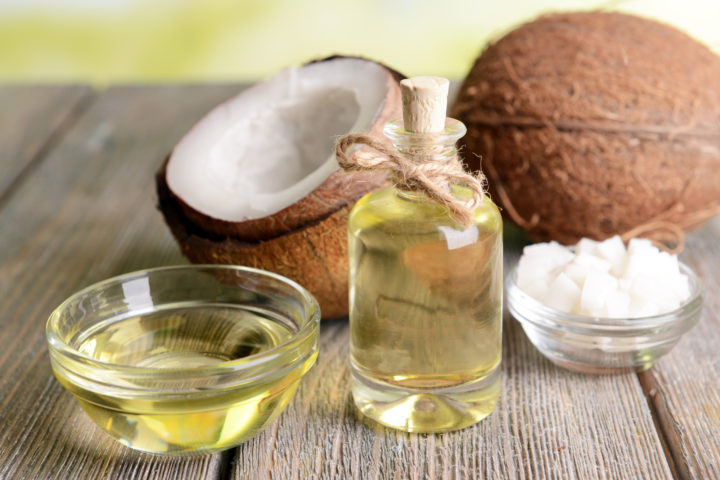 Many people are allergic to coconut oil and badly need alternatives that give off the same satisfaction as coconut oil. Unfortunately, every oil that may serve well as an alternative or adequate substitute has a different composition.
Each substitute has qualities that can enhance or deprive your recipe of the flavor, aroma, and texture you'd expect from coconut oil. Among our choices for the best coconut oil substitutes are extra virgin olive oil, avocado oil, sunflower oil, grapeseed oil, peanut oil, almond oil, hemp seed oil, hazelnut oil, and butter.
What makes a good coconut oil substitute, you may ask? Since coconut oil is known for its health benefits, finding healthy oil is necessary. In addition, coconut oil is highly versatile and is widely used for baking, cooking, and even for beauty products, and you might want to consider oils that do just that. This article will tackle each coconut oil substitute in the best way possible.
Table of Contents
Best Coconut Oil Substitute
1) Extra Virgin Olive Oil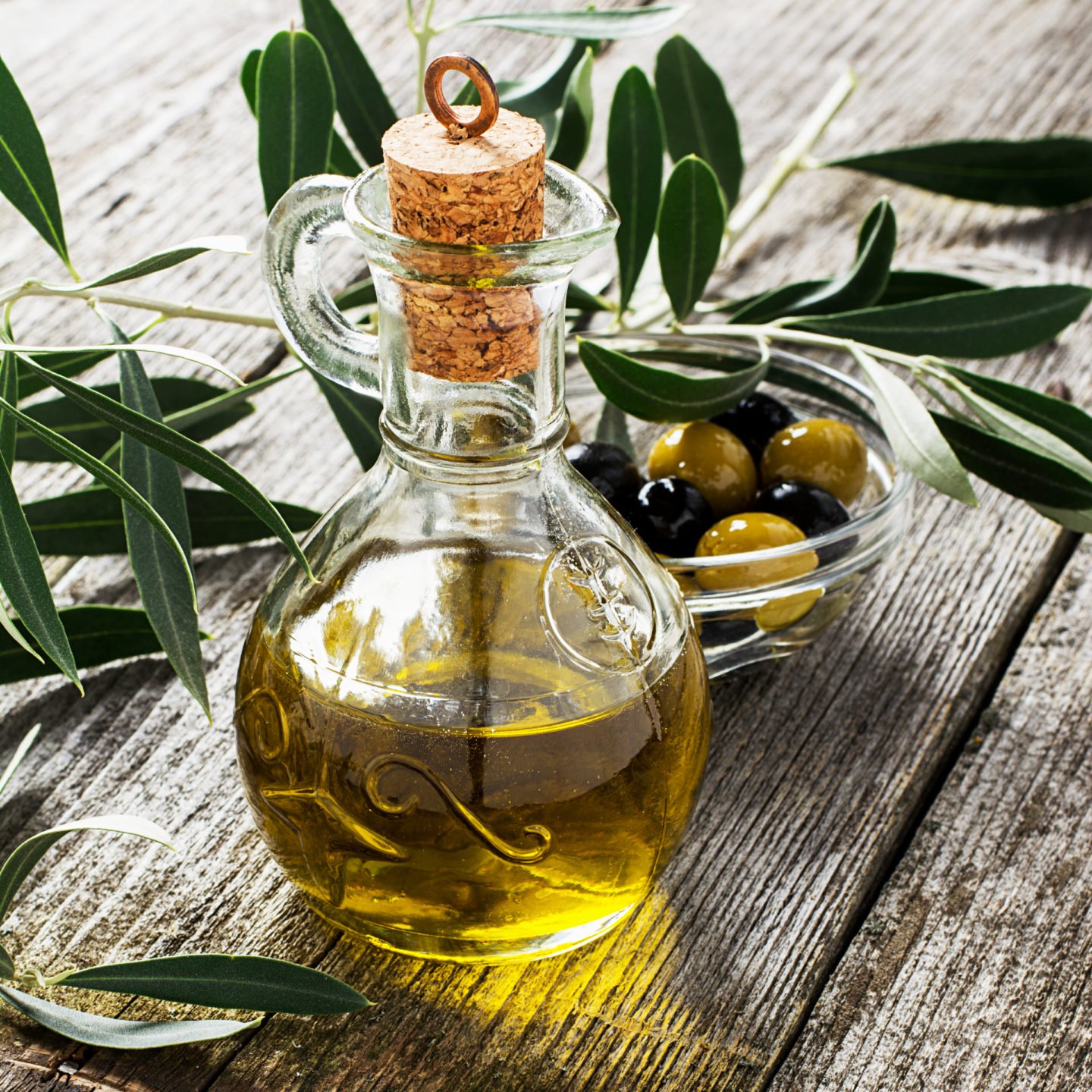 Extra virgin olive oil is the most popular and accessible substitute for coconut oil. Extra virgin olive oil can be used in the same amount as coconut oil in cooking. Extra virgin olive oil is also an excellent addition to salads and is a great substitute for coconut oil for frying. More than that, it's a great oil for cooking and baking and also an excellent cosmetic ingredient.
However, despite the numerous benefits, extra virgin olive oil has a very low smoking point at 325 degrees Fahrenheit, which means this isn't a great substitute when it comes to frying. You can still use this for sauteing and stir-fries, but this is best used for salads and dips.
It is high in antioxidants, essential vitamins and minerals, and healthy fats. However, when it comes to the fat content, every 100g of this vegetable oil has 99.06 grams of total lipid or fat—quite close to coconut oil's 100g fat content.
2) Avocado Oil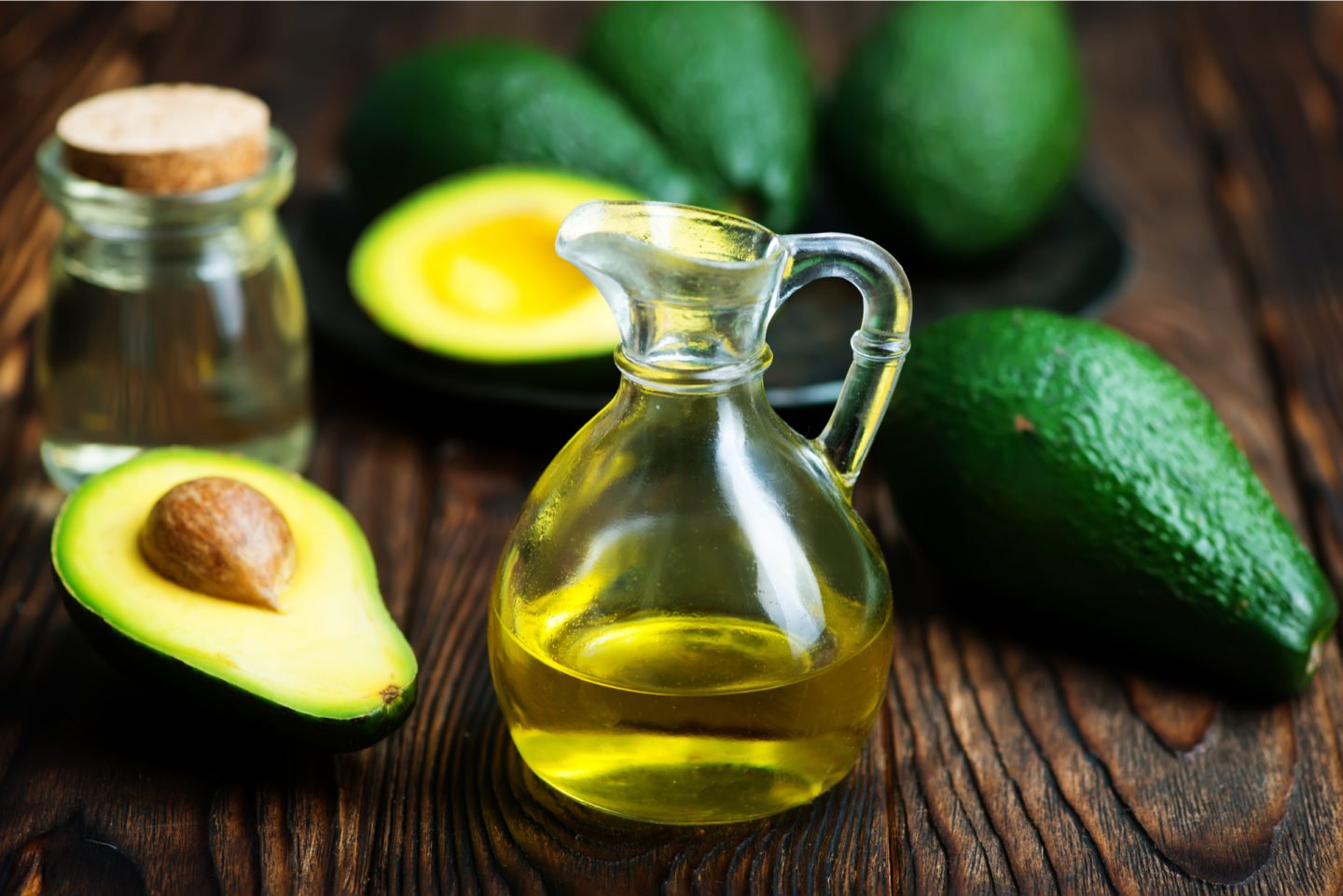 This oil, made from the flesh of squeezed avocados, has a mild taste and a high smoke point, making it ideal for practically any cooking application in the kitchen. In addition, avocado oil's mild flavor is incredibly flexible, making it the ideal healthy alternative in any baked items.
When used as a substitute, avocado oil is great for stir-fries, sauteing, simmering, and even roasting. Since avocado oil has a mild taste, it goes well with salads and dips as well. We don't recommend the use of avocado oil for deep-fries, as it has a lower smoking point than other substitutes in this list.
When used as an alternate in baking, you can use a 1:1 ratio. The light taste enhances the baked products' aroma. However, avocado oil is on the expensive side. Not to worry, though, as companies have come up with an avocado oil spray that expels little amounts of the oil, perfect for baking and microwaving.
3) Sunflower Oil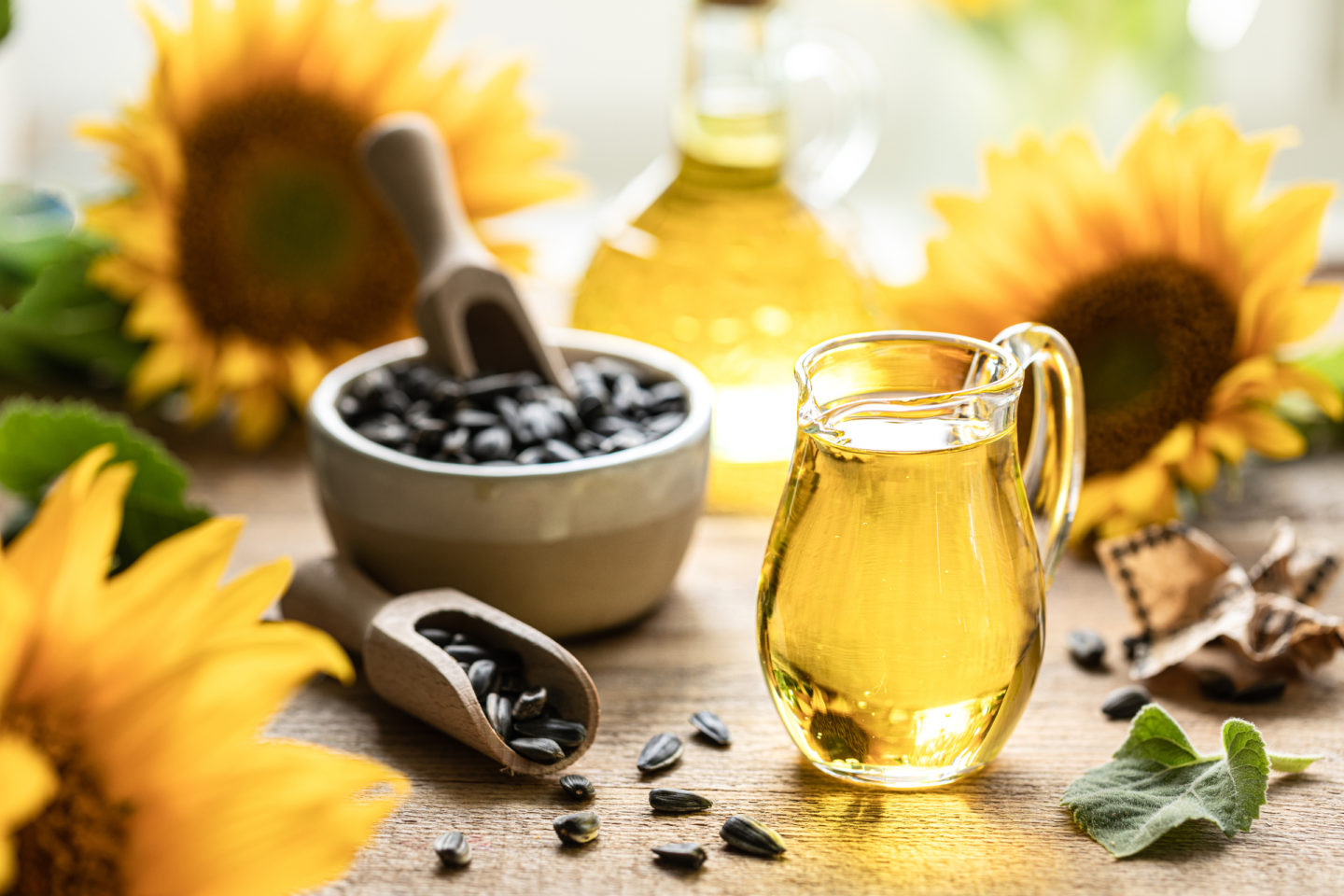 This oil, obtained from sunflower seeds, could be a good substitute for coconut oil since it has the same consistency. In addition, since it's highly versatile, you may use the same proportions as coconut oil when cooking.
Sunflower oil has a mild flavor and a high smoke point, making it an excellent coconut oil substitute for sauteing, stir-frying, broiling, and baking. However, despite the high smoking point, this oil might not be the best option when deep-frying as it tends to produce harmful chemicals when exposed to very high temperatures.
Nevertheless, you can still enjoy other uses of sunflower oil, like when making salads and dips. The mild, nutty flavor blends well with other ingredients.
4) Grapeseed Oil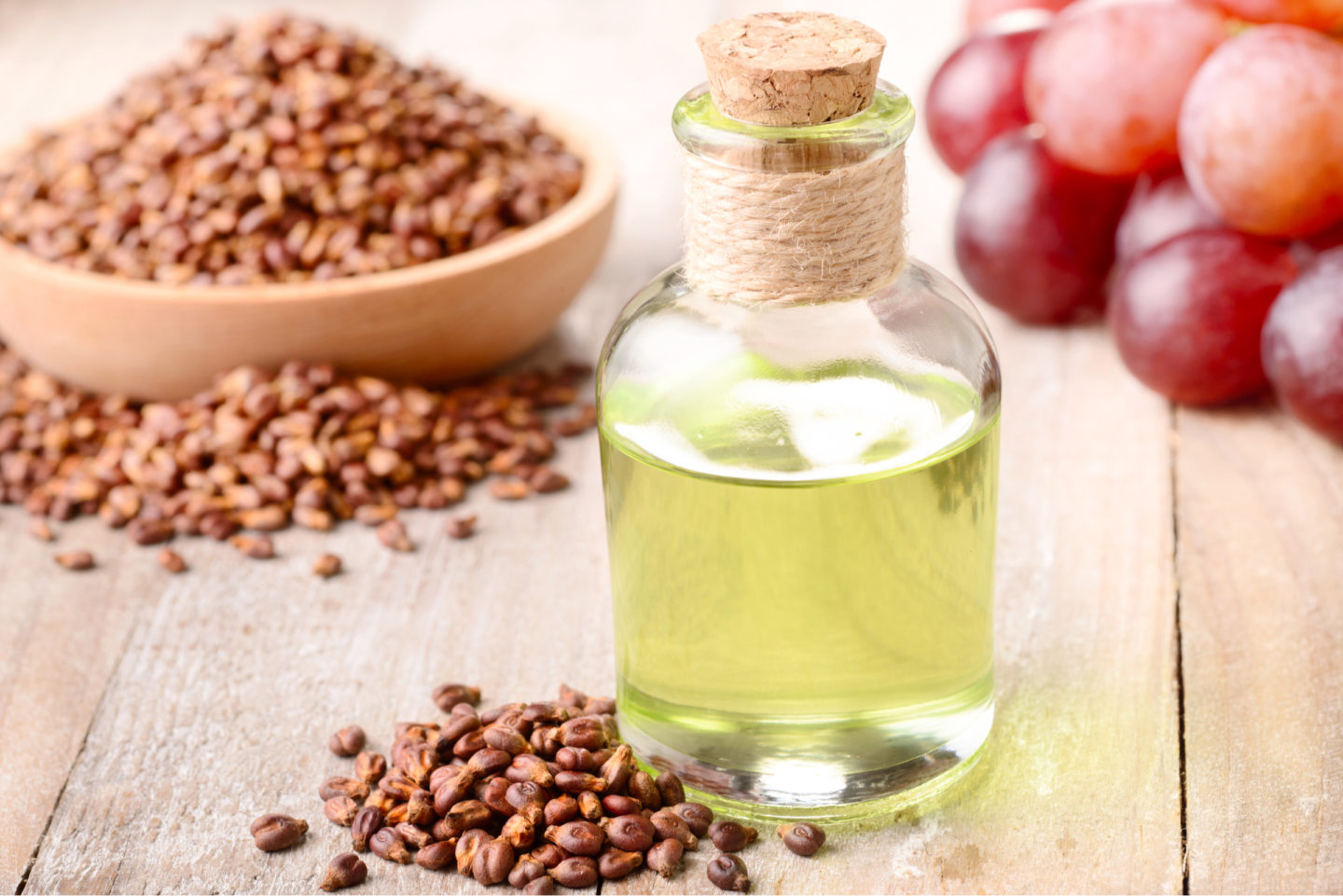 Grapeseed oil comes from the seeds of grapes as a byproduct of the winemaking process. Because grapeseed oil has a high smoke point (about 420-445 degrees Fahrenheit) for vegetable oil, it won't oxidize and generate bad flavors when cooked at higher temperatures. Therefore, this oil is a perfect option for grilling, searing, and sauteing foods.
Additionally, grapeseed oil has a neutral, mild taste, perfect for salad dressing and making mayonnaise. This is one of the healthiest substitutes, as it contains high levels of vitamin E and phenolic antioxidants. Despite the high smoking point, vitamin E gets destroyed at 248 degrees Fahrenheit, so if you wish to conserve the vitamins, we don't recommend using this for deep frying.
5) Peanut Oil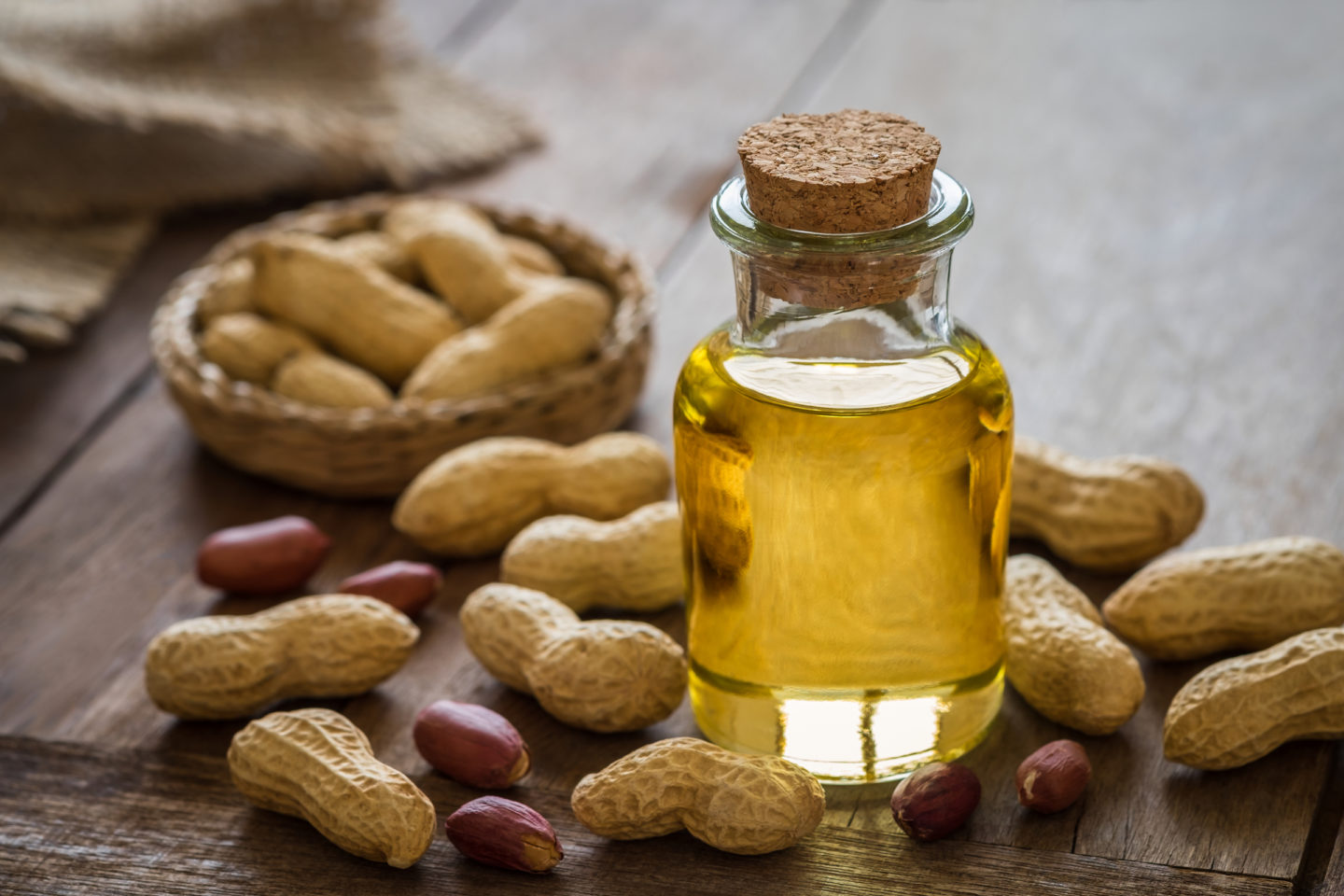 There are three types of peanut oil: 100% peanut oil, gourmet peanut oil (a specialty oil known for its aroma and flavor), and refined peanut oil. Refined peanut oil has bleached and deodorized, removing allergic compounds in the peanuts. This type of oil is the perfect substitute for coconut oil for deep frying.
Its unique characteristic of not absorbing the flavor of the food cooked makes it viable for several uses while retaining its natural flavor and aroma. As a result, it is the most widely-used oil in fast food chains in the United States. Aside from being a great substitute for deep frying, peanut oil also has a light, nutty flavor that blends well with other ingredients when used for frying, sauteing, and even salad and dressings.
Peanut oil has numerous health benefits, too. It decreases the chances of developing heart diseases due to its high levels of monounsaturated fatty acids and has also been proven to lower blood sugar levels.
6) Almond Oil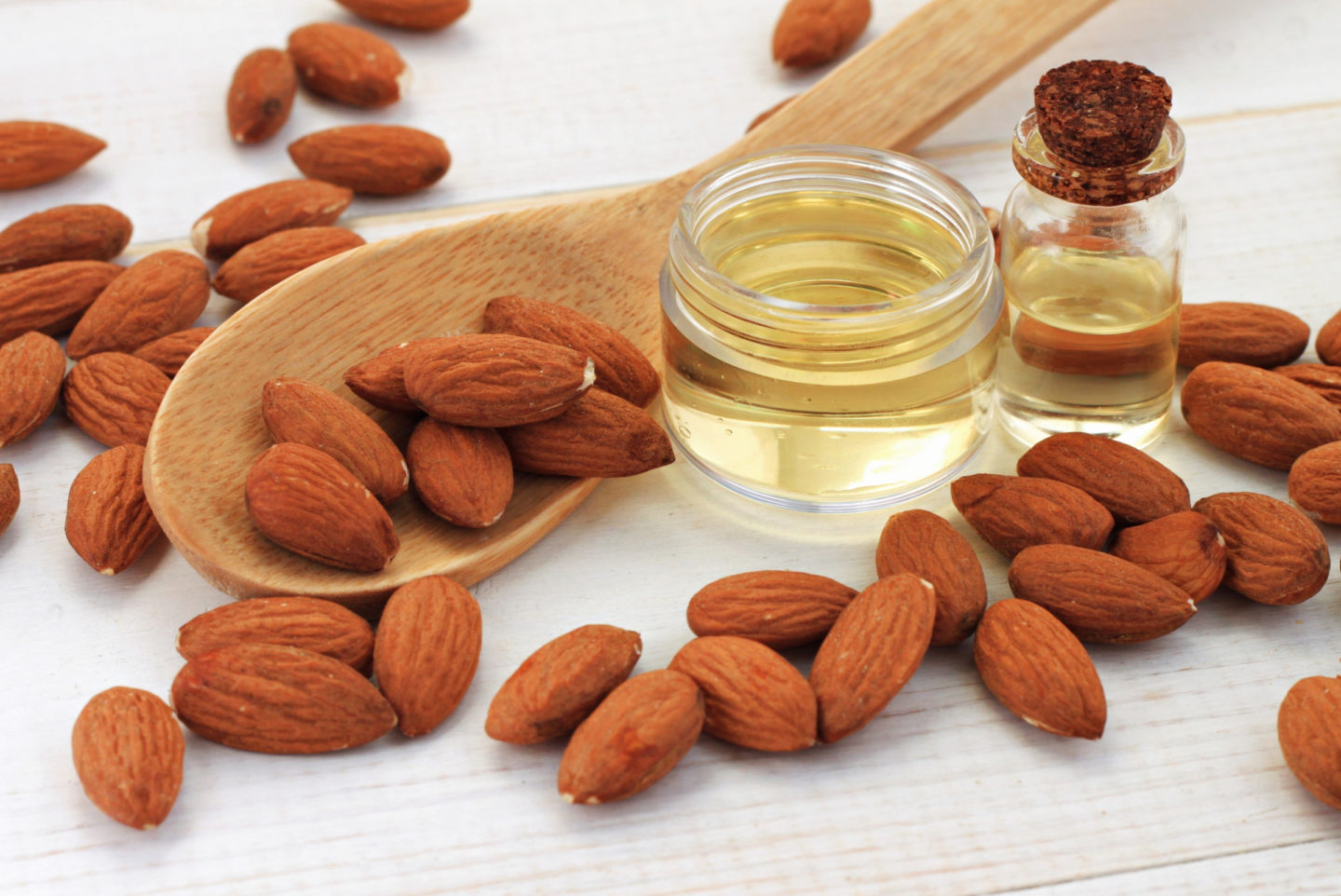 Almonds from the Prunus dulcis tree are known to be the King of Nuts, and the oil produced from these small, oval nuts bring wonder to the kitchen and human health and is definitely one of the best substitutes for coconut oil.
There are two types of almond oil available in the market: refined almond oil and unrefined almond oil. Refined almond oil is produced using high heat and chemicals, can withstand high temperatures, and is cheaper. In contrast, unrefined almond oil is made using a mechanical press, resulting in a healthier, aromatic oil.
Refined and unrefined almond oil functions very differently when it comes to food preparation. Only refined almond oil should be used for cooking and frying purposes as it has a high smoke point. On the other hand, unrefined almond oil has a natural nutty flavor and aroma and is best added to salad dressings, soups, and baked goods.
7) Hemp Seed Oil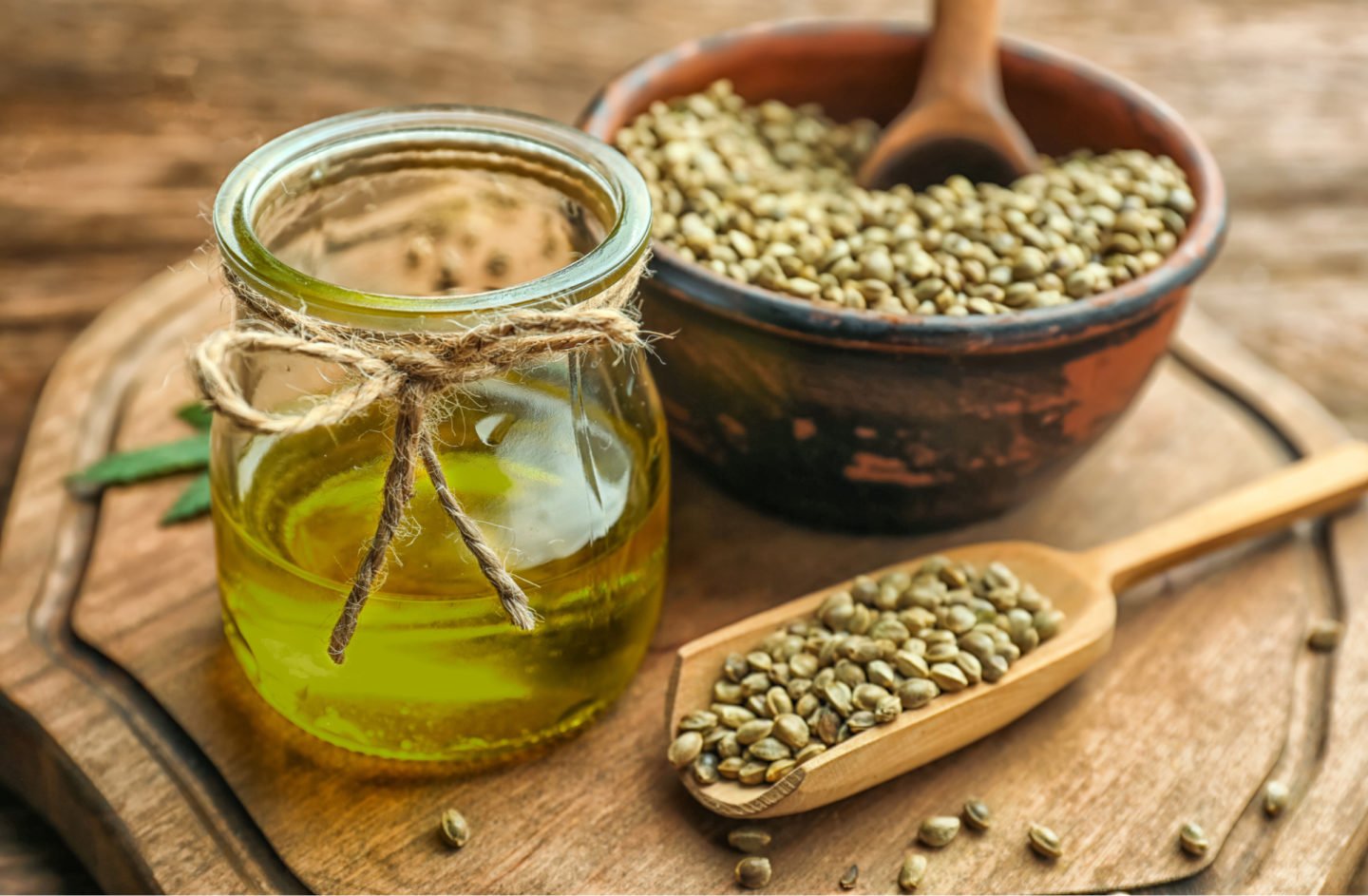 Although not regularly seen in the kitchen, hemp seed oil is a great coconut oil substitute. Although hemp seed oil has a smoking point of 330 degrees Fahrenheit, it remains stable at 475 degrees for 30 minutes without burning the food you're frying. Aside from deep-frying, the hemp seed oil has a slightly nutty taste which makes excellent mayonnaise and salad drizzle.
Hemp seed oil is rich in antioxidants that become unstable in high temperatures. If you wish to retain the benefits, you can simply drizzle hemp seed oil over your vegetables or use it as a substitute for coconut oil in stir-fries, sauteing, and other cooking methods that do not require high temperatures.
8) Hazelnut Oil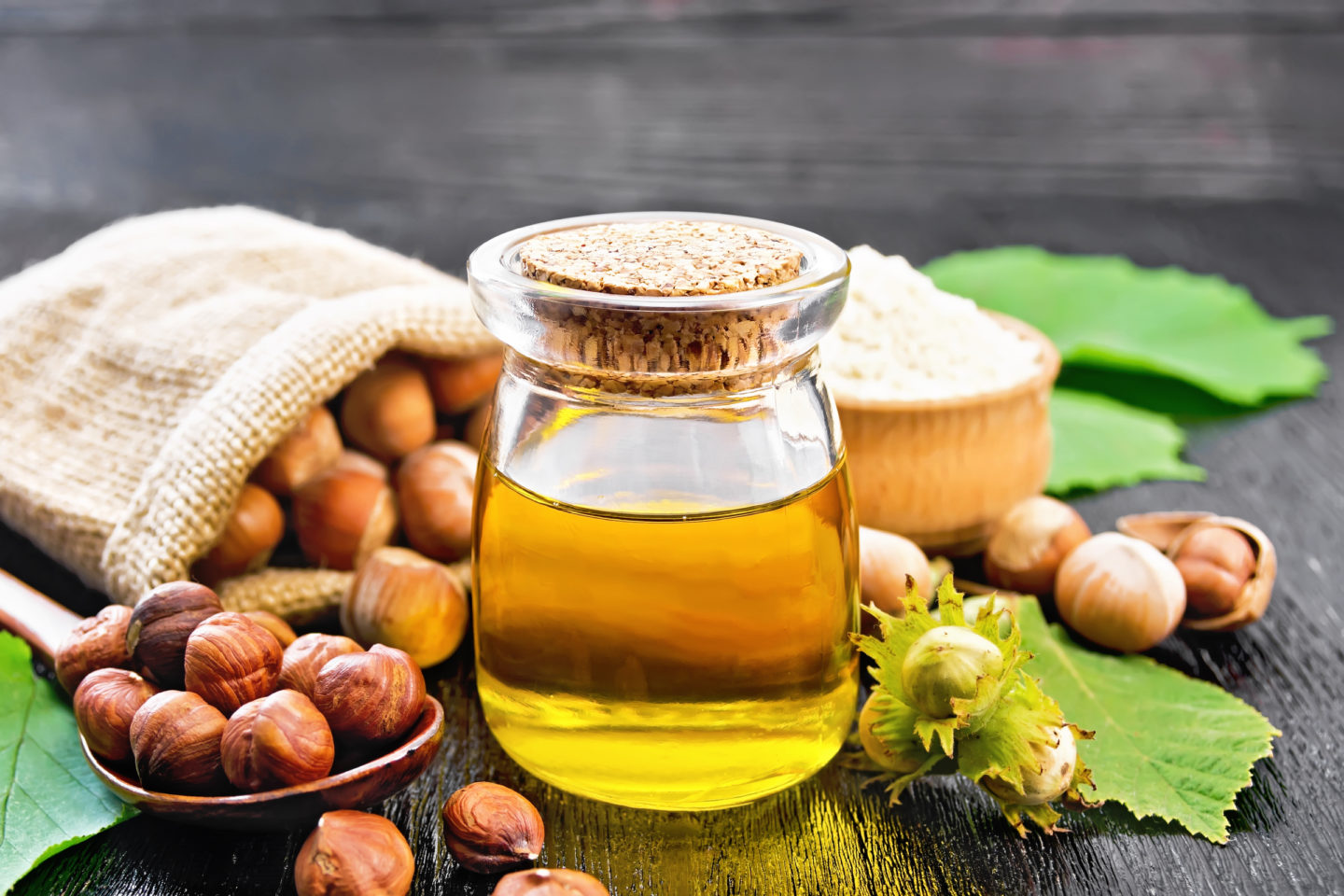 This oil will appeal to everyone who likes the flavor of hazelnuts. It has a sweet and aromatic fragrance that complements cookies and cakes perfectly. Basically, hazelnut oil should be properly considered for any baked items.
Aside from being a great coconut oil substitute in baking, hazelnut oil has a smoking point of 430 degrees Fahrenheit that's compatible with sauteing, roasting, and grilling. You can also use this oil for other low-temperature cooking methods like stir-fries and broiling.
When making pasta and salads, you can replace coconut oil with hazelnut oil with a 1:1 ratio. Hazelnut oil comes from roasted hazelnuts, creating a rich taste and aroma that's more intense than eating hazelnuts in itself.
9) Butter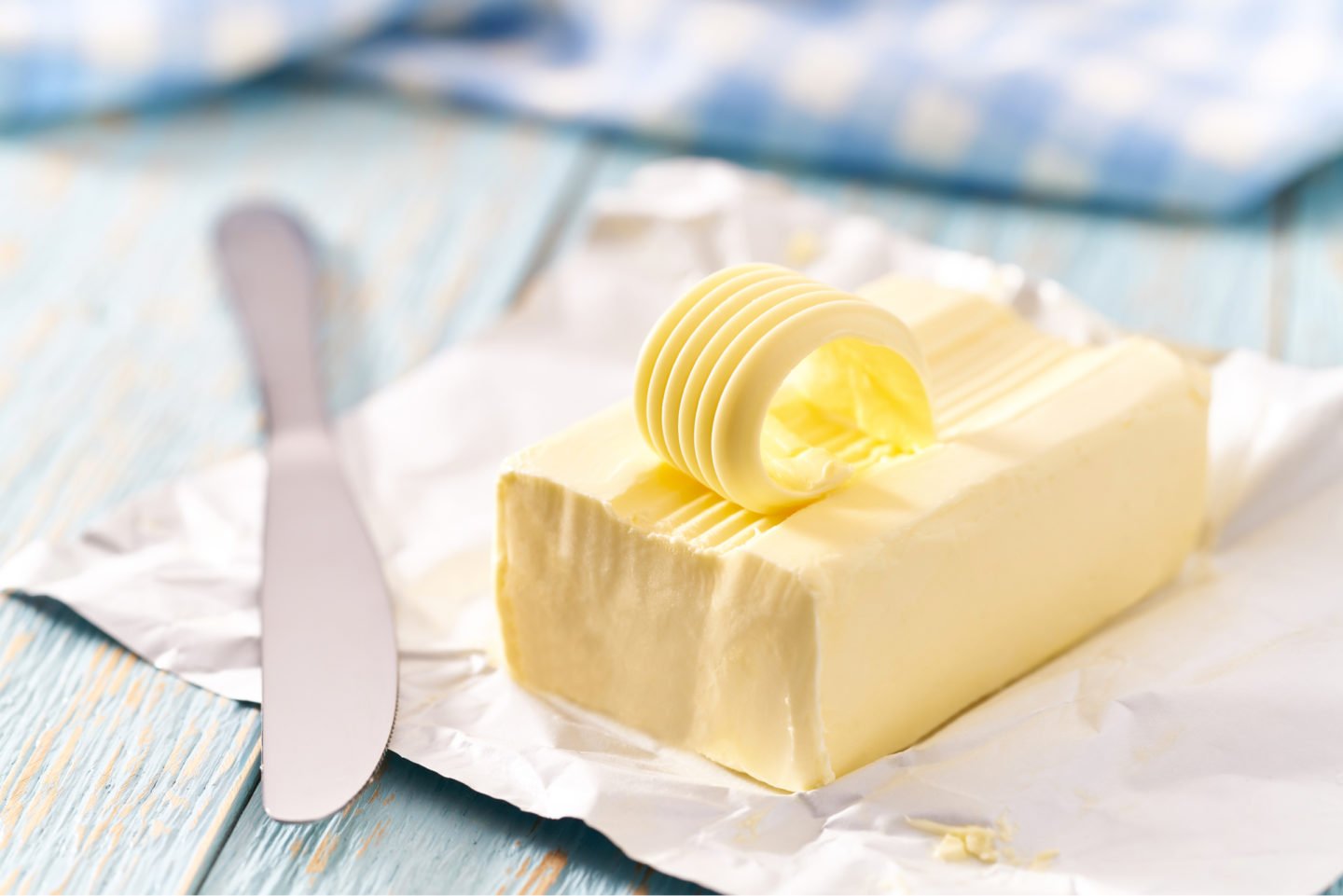 Although not essentially an oil, butter can be an excellent coconut oil substitute in baking and sauce making. Butter is a fat produced by churning milk cream, often from cows, creating a rich, creamy fat that adds flavor to dishes.
Aside from being an excellent substitute for baking, butter has gained popularity nowadays as a substitute for sauteing. Although butter has a smoking point of 300 degrees Fahrenheit, people still use it for cooking as it adds a rich flavor to dishes. It complements well with vegetables, meat, and other ingredients.
When used to substitute coconut oil, you can replace every tablespoon of coconut oil with two tablespoons of butter. Do note that once exposed to temperatures higher than its smoking point, butter gives off a burnt bitter taste. Nevertheless, butter is a great substitute that also contains vitamins A, D, E, B12, and K.
Summary
Choosing the best coconut oil substitute can be a challenge when you're not familiar with the alternatives available to you. Check out below the substitutes to use when cooking and see which ones fit your needs.
| Substitute | Notes |
| --- | --- |
| Extra Virgin Olive Oil | The healthiest substitute. Great for salad dressings and dips. Contains a lot of antioxidants. |
| Avocado Oil | Expensive but has a high smoking point and tastes great. Avocado spray can be used for baking. |
| Sunflower Oil | Highly versatile but not recommended for deep frying. Great for salads, sauteing, and broiling. |
| Grapeseed Oil | Contains high levels of vitamin E and antioxidants, has a mild taste, and is a perfect all-around oil. |
| Peanut Oil | Does not absorb flavors of food fried in it. The perfect coconut oil substitute for deep-frying. |
| Almond Oil | Great for adding aroma and nutty taste to dishes. Refined almond oil is excellent for deep-frying. |
| Hemp Seed Oil | Has a slightly nutty taste. An excellent all-around oil, substitute well in low-temperature cooking. |
| Hazelnut Oil | Adds a rich taste and aroma to any dish. Great for baking, salads, stir-fries, grilling, and roasting. |
| Butter | The best coconut oil substitute for baking. Great for sauteing. Provides a rich, creamy texture. |
Related Questions
What is the healthiest oil?
As listed in Healthline's Healthier Cooking Oils, oils like olive oil, avocado oil, sesame oil, and safflower oil are healthier options. These oils contain high amounts of healthy fats and antioxidants that bring benefits while being a great friend in the kitchen.
Is olive oil better than coconut oil?
Extra-virgin olive oil comes out on top when it comes to scientific health advantages. It has been proven effective for lowering bad cholesterols and is an excellent antioxidant and anti-inflammatory agent. Coconut oil, on the other hand, is beneficial to your health. It offers a range of health benefits to your heart, weight, appetite, and more—but they haven't been well-researched yet. It also triumphs in terms of adaptability.
What is the difference between unrefined and refined coconut oil?
Because it is produced from cold-pressed fresh coconut meat, unrefined coconut oil, also known as "virgin" or "pure," has a tropical flavor and aroma. If you enjoy coconut taste in your recipes, you can use virgin coconut oil. In contrast, refined coconut oil is produced using different methods: Degumming, neutralization, bleaching, and deodorizing to produce an odorless oil.

The nutritional benefits of refined and unrefined coconut oils are the same. So it truly boils down to personal preference and usage. Do you enjoy the flavor and aroma of coconut? Choose unrefined. Do you prefer your oil to be unflavored and unscented? Your best bet is refined.
Which coconut oil substitute is best for baking purposes?
Butter is the best option for baked goods. Like coconut oil, this is high in saturated fats. Butter is also a more flavorful option, and it provides a more pleasant aroma as well. Another good substitute is almond oil. Although relatively expensive compared to butter, this offers a delectable nutty aroma and taste to pastries.
Is there vegan butter?
Yes. You can create your vegan butter by mixing your vegetable oil with water to emulsify the fat, resulting in a butter-like consistency. Some of the most common vegan butter are sunflower butter, peanut butter, cocoa butter, shea butter (which is often used as a lip balm), avocado butter, and olive oil butter.
What does smoking point mean?
Smoking point is when the oil reaches the temperature where it stops shimmering and starts giving off smoke. When this happens, the oil has begun to degrade, and hazardous chemicals such as aldehydes are likely to form. If you regularly ingest oil that has been handled in this manner, you may increase your risk of diseases, including heart disease and cancer. Different oils have different smoking points, and to help you out, we have gathered the smoking points of the most commonly used oils.

Light/Refined Olive Oil - 465 degrees Fahrenheit
Soybean Oil - 450 degrees Fahrenheit
Peanut Oil - 450 degrees Fahrenheit
Clarified Butter - 450 degrees Fahrenheit
Corn Oil - 450 degrees Fahrenheit
Sunflower Oil - 440 degrees Fahrenheit
Vegetable Oil - 400-450 degrees Fahrenheit
Canola Oil - 400 degrees Fahrenheit
Grapeseed Oil - 440 degrees Fahrenheit
Avocado Oil (Virgin) - 375-400 degrees Fahrenheit
Sesame Oil - 350-410 degrees Fahrenheit
Butter - 350 degrees Fahrenheit
Coconut Oil - 350 degrees Fahrenheit
Extra-Virgin Olive Oil - 325-375 degrees Fahrenheit