The main difference between celery seed and celery salt is the addition of salt in the latter. On the other hand, celery seed contains whole or ground seeds from the celery plant, making it a great addition if the dish already has salt.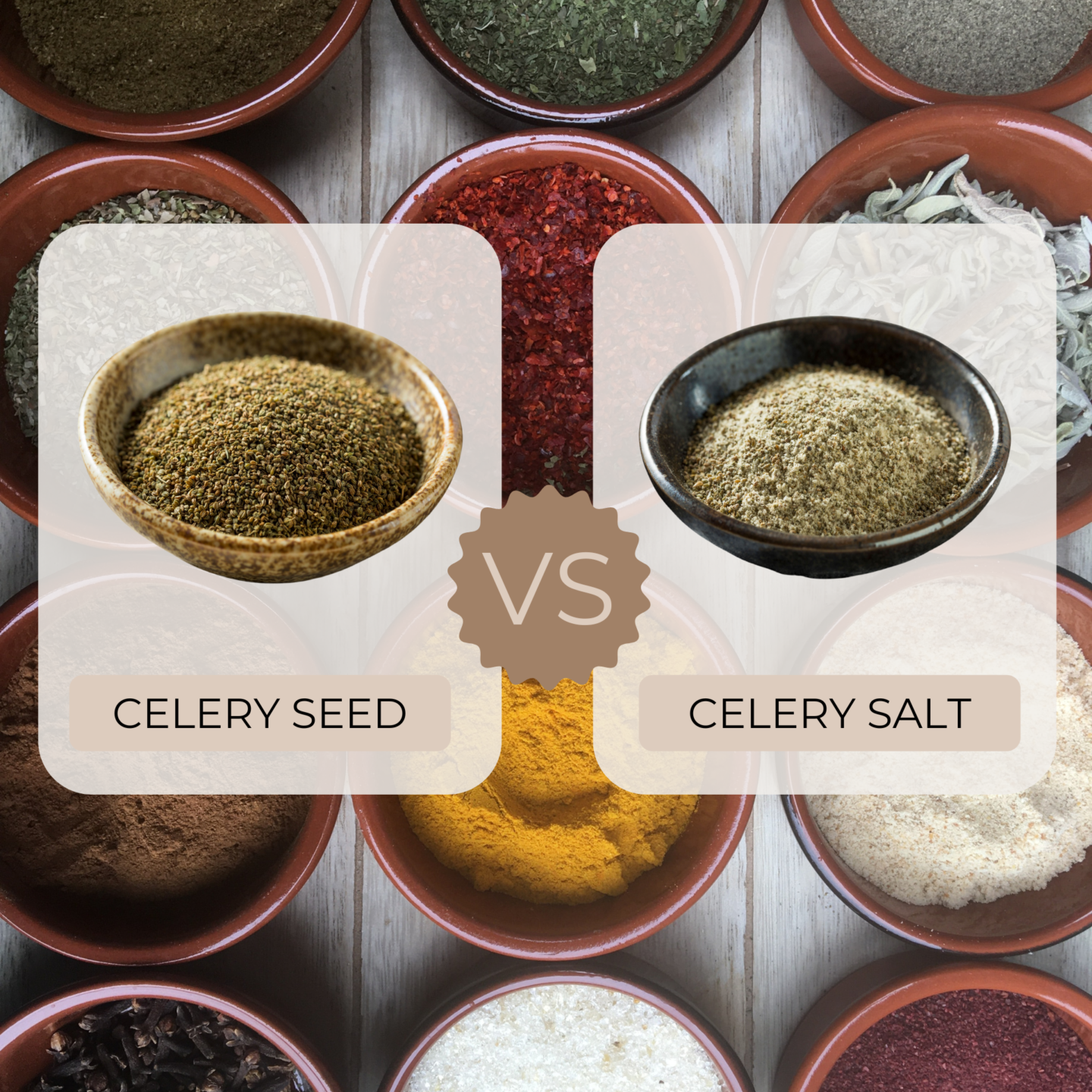 Celery seed and celery salt add a warm, savory flavor to everything from barbecue rubs to potato salads. But before using either in your cooking, it's essential to know what distinguishes the two. Read on to learn everything about this topic.
Table of Contents
What is Celery Seed?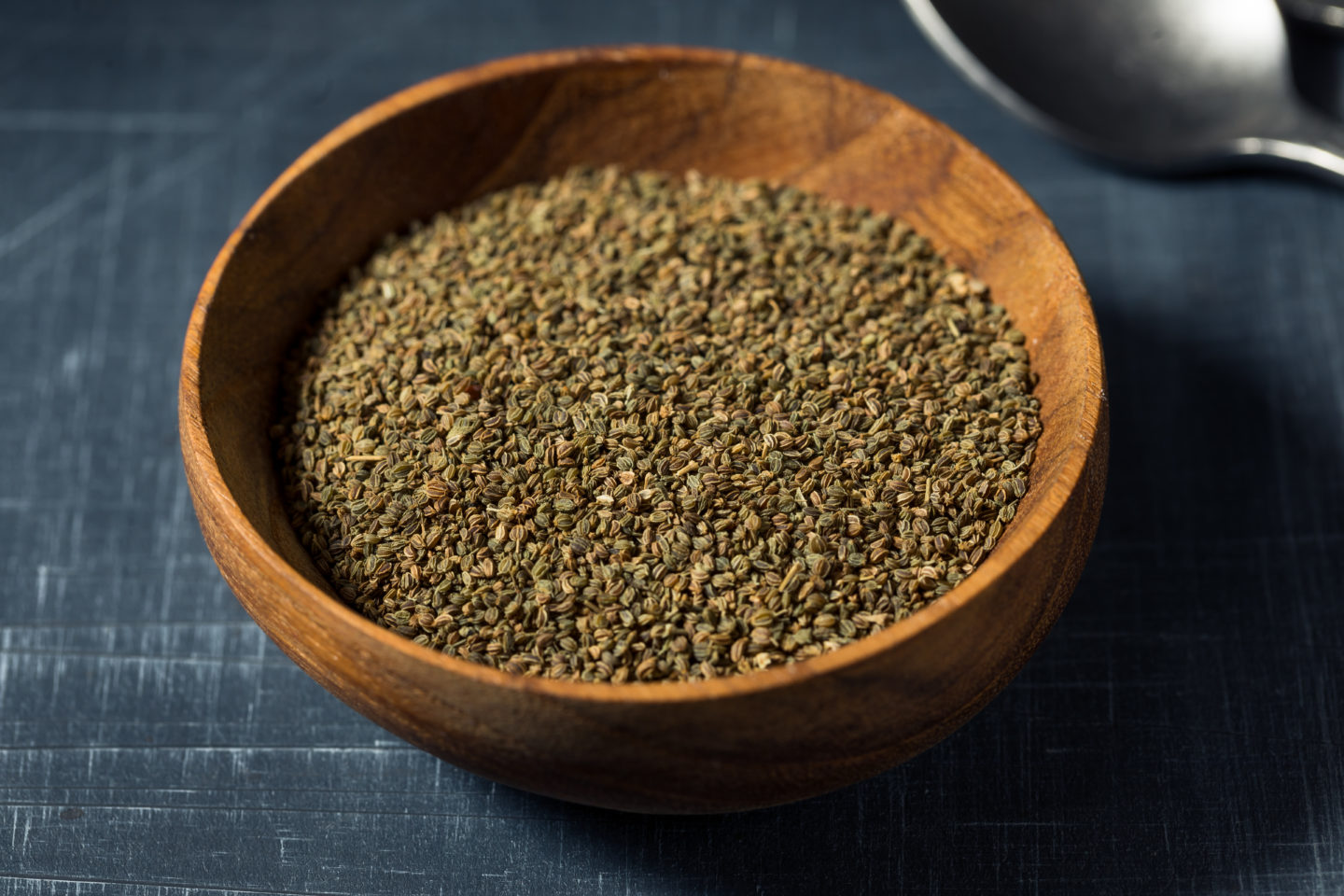 Celery seed contains the tiny nut-brown pods from the celery plant. While they can be planted to grow celery, the product labeled as celery seed at the grocery store actually contains the whole fruit of the plant. You can commonly find celery seeds either whole or ground.
Flavor
While celery itself has a mild flavor, celery seed is much more potent. It tastes similar to caraway or fennel, with warm notes accompanied by a bitter or astringent aftertaste. It's slightly different from other warm spices like cinnamon or clove, as it doesn't pair well with sweet flavors.
Uses
Celery seed's unique flavor makes it a great match for meat and poultry, complimenting their savory umami flavors with just the right amount of astringent warmth. In fact, many backyard barbecue classics like baby back ribs or potato salad go perfectly with this spice. Another classic pairing is tomatoes, so don't forget to add a dash to your next batch of tomato soup.
What is Celery Salt?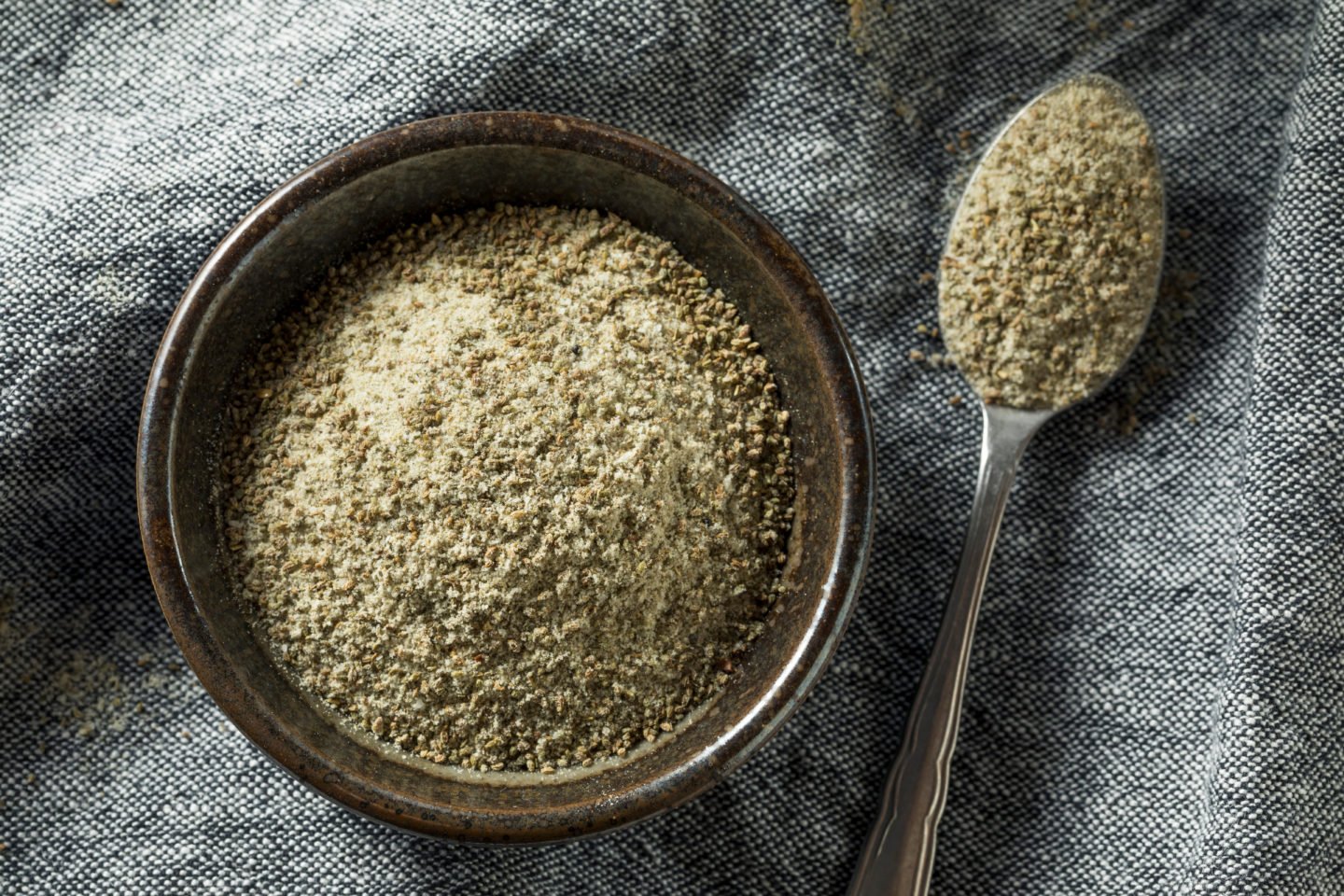 Celery salt isn't a separate spice but simply ground celery seed mixed with salt. Most celery salt blends are composed of two-thirds salt and one-third celery seed.
While this might not always be the most useful blend for every recipe, it is great to have on hand for Bloody Marys or other recipes that use this spice blend. It's also a handy table condiment to place alongside your salt and pepper shakers.
Flavor
As you might expect, celery salt has the same astringent warmth as celery seed, with a healthy dose of salt added in. However, while these two may have the same base flavor, one of them tastes much better when used straight out of the shaker. Adding salt to celery seed makes the blend much more palatable, which is why it makes such a great table seasoning.
Uses
Two classic dishes just wouldn't be the same without celery salt. The first is the Bloody Mary, which uses celery seed's natural pairing with tomatoes to make a flavorful and savory cocktail. The second is the world-famous Chicago dog, which sprinkles celery salt over its well-curated list of ingredients.
However, you can also use celery salt in any recipe that calls for celery seed, just as long as you remember to cut out the added salt from the recipe. It can make a convenient shortcut to whip up a batch of potato salad even faster.
Can you substitute celery seed for celery salt?
Since celery seed and celery salt contain the same basic ingredient, they make good substitutes for one another. However, making the necessary conversion is important to avoid overseasoning your dish.
Most celery salt blends contain one part celery seed to two parts salt. That means, when substituting celery seed for celery salt, simply use one-third the amount of celery seed and replace the rest with regular table salt.
On the other hand, when substituting celery salt for celery seed, you'll want to use three times as much and try to cut out the equivalent amount of salt from your recipe. Be careful when doing so, as it is very easy to overseason your food!
What's the difference between whole vs ground celery seed?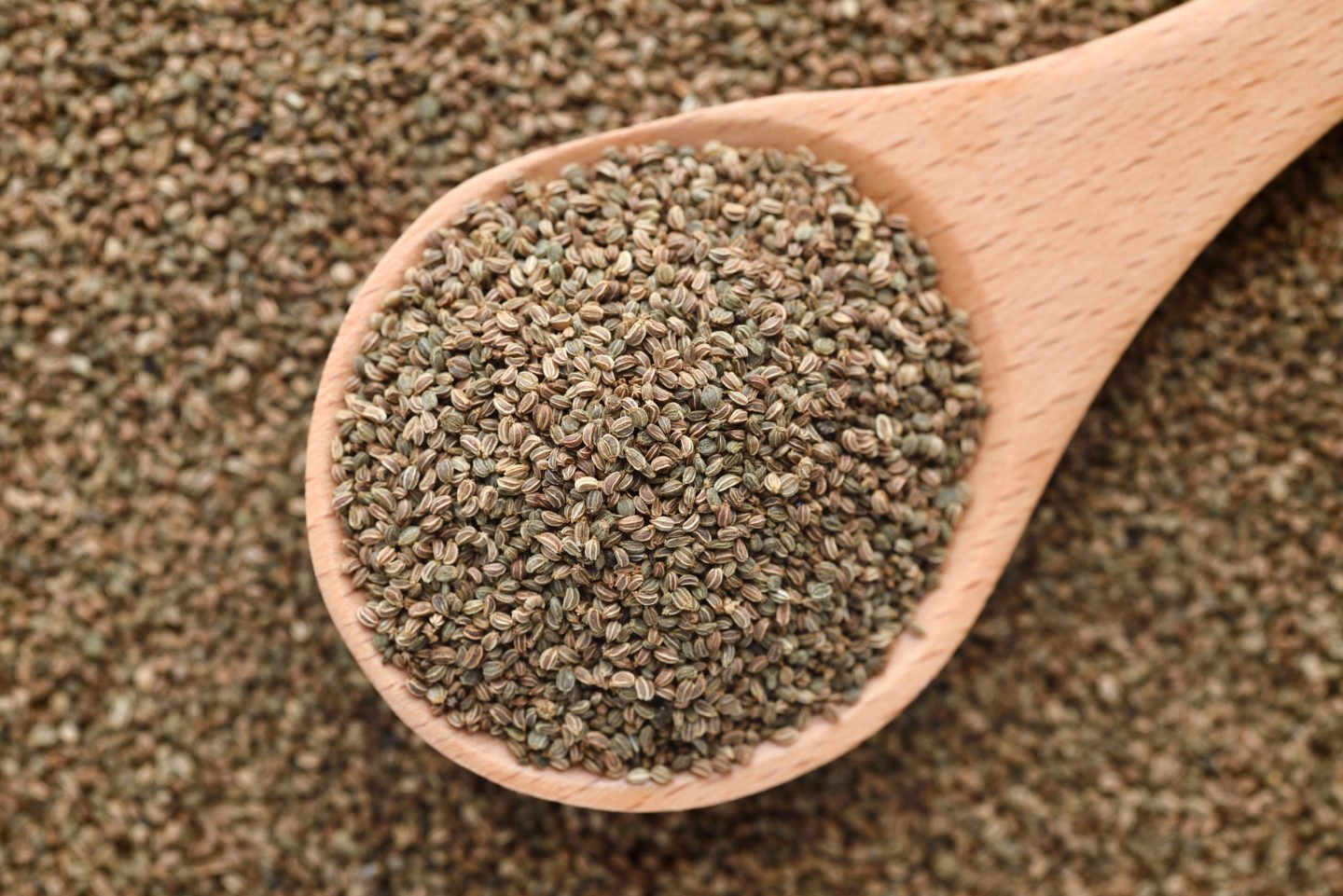 At first glance, you might not even be able to tell the difference between ground and whole celery seed, as the seeds are already so small. However, each type has its own culinary uses.
Ground Celery Seed
Ground celery seed is best used in recipes that require a smooth texture. Tomato soup is a great example, where ground celery seed can blend seamlessly into the blend. Meat rubs also take advantage of ground celery seed, as the grinding process helps release the flavor into the meat more efficiently.
However, one problem to be aware of when using ground celery seed is that the spice can lose its potency much faster. Generally, you can expect yours to have a shelf life of about six months. After that time, it will begin to lose its flavor.
Whole Celery Seed
Whole celery seed retains its flavor much longer than its ground counterpart, keeping all its warm taste locked inside until used. It is also a good option to consider when you want to add a textural component to a dish.
Try using ground celery seed in a salad dressing, where the bit of extra bite will go perfectly with lettuce or kale. It is also a good choice for potato salad, as the small brown seeds add a nice visual element.
Of course, the other advantage of whole celery seed is that you can always grind it yourself. Grinding your own spices is often the best way to maximize flavor.
FAQs
Does celery seed have any nutritional benefits?
While celery itself is composed mostly of water, the seeds have a much higher proportion of nutrients to their mass. They provide a small boost of Vitamins A, C, and K, as well as minerals like calcium, zinc, and iron. Of course, you're probably using the seed in such small quantities that it's only providing a small dose of these nutrients.
What is a good substitute for celery seed?
Aside from celery salt, there are a few useful substitutes for celery seeds. Caraway seed is probably the closest, as it adds a slightly bitter punch with a similar intensity as celery seed. Fennel is another one, and though it has a different flavor, it pairs well with many of the same flavors as celery seed.
What are celery flakes?
While you may see celery flakes stacked next to the celery seed in your supermarket, these two seasonings are not the same. Celery flakes are made of dehydrated celery stalk rather than just the seed. They can generally be used as a replacement for fresh celery in soups, stews, and meat dishes.