Are you tired of drinking dull old water and buying countless plastic water bottles that harm the environment? Do you want to make a switch to a healthier lifestyle that doesn't waste your time, money, and all that one-use plastic?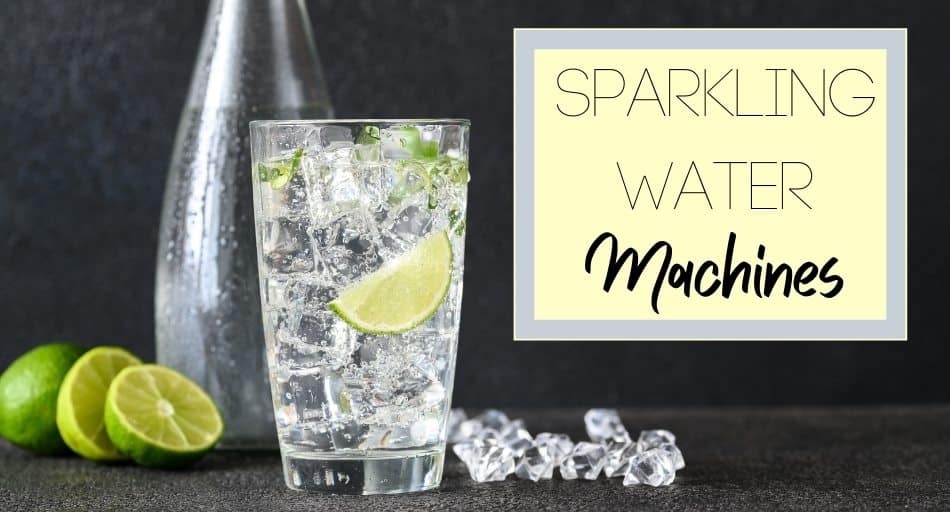 Soda makers are all the rage lately. You can't walk down the aisle without bumping into a big soda-maker advertisement. But do soda makers walk the walk?
They sure do, and we found the 5 best soda makers on the market in terms of design, price, useability, and taste!
If you buy through the links on this page, we will get a small commission at no charge to you. Thank you for supporting our website.
Table of Contents
1. Drinkmate Home Carbonation System
Check the price on Amazon
This versatile and easy-to-use soda maker is our number 1 pick as it has everything to get you started on your soda-making journey; it looks nice and has a small footprint, so it doesn't take up much space. It's also portable so that you can take it to your RV, camper, or dorm room. It doesn't carbonate only water - teas, juices, cocktails, or even wine can all have a touch of fizz!
We're positive that your next soda maker is on our list so you can start making aerated drinks for a happier and healthier you!
2. SodaStream Fizzi One Touch
Check the price on Amazon
Another Soda Stream soda maker on our list has an attractive design and comes with three levels of carbonation:
It only requires 1 touch of a button to make bubbles, hence its name. This amazing machine comes with everything that you need to carbonize your water. Add some fruit or flavor drops to make the soda taste even better!
3. Spärkel Beverage System
Check the price on Amazon
The future of sparkling water is already here in the form of the Sparkel Beverage System. It's the only soda maker that doesn't require a CO2 cylinder.
This amazing technology can be used to carbonate water, tea, juice, and even cocktails! There are 5 levels of carbonation to choose from, and the machine will sound a pleasant little melody when it's done sparkling your tasty drink.
4. Aarke Carbonator
Check the price on Amazon
This Swedish-designed carbonator is the newest model from Aarke and is sure to stand out. It's available in white, matte black, black chrome, and stainless steel colors.
Although it might look intimidating, this soda maker is straightforward to use, and all you need to do is to pull a single lever to get those tasty bubbles in your drink.
Forget the plastic soda makers, and choose Aarke!
5. Soda Stream Fizzi Classic
Check the price on Amazon
The first on our list is the Soda Stream Fizzi Classic. This energy-efficient soda maker comes with a 60 liter CO2 cylinder and a 1 Liter BPA-free reusable carbonating bottle.
If you want to add some flavor to your drinks, the company offers six distinct and tasty flavor drops that you can order. Its best benefit besides making tasty bubbles is that it's completely portable. It does not need a nearby plug to be used!
If you're looking for a mobile soda maker that does its job while looking good in the kitchen, the Fizzi One Touch is for you!