Many people love coffee-flavored baked goods or ice cream. But have you wondered what gives these goods their coffee taste? The answer is coffee extract.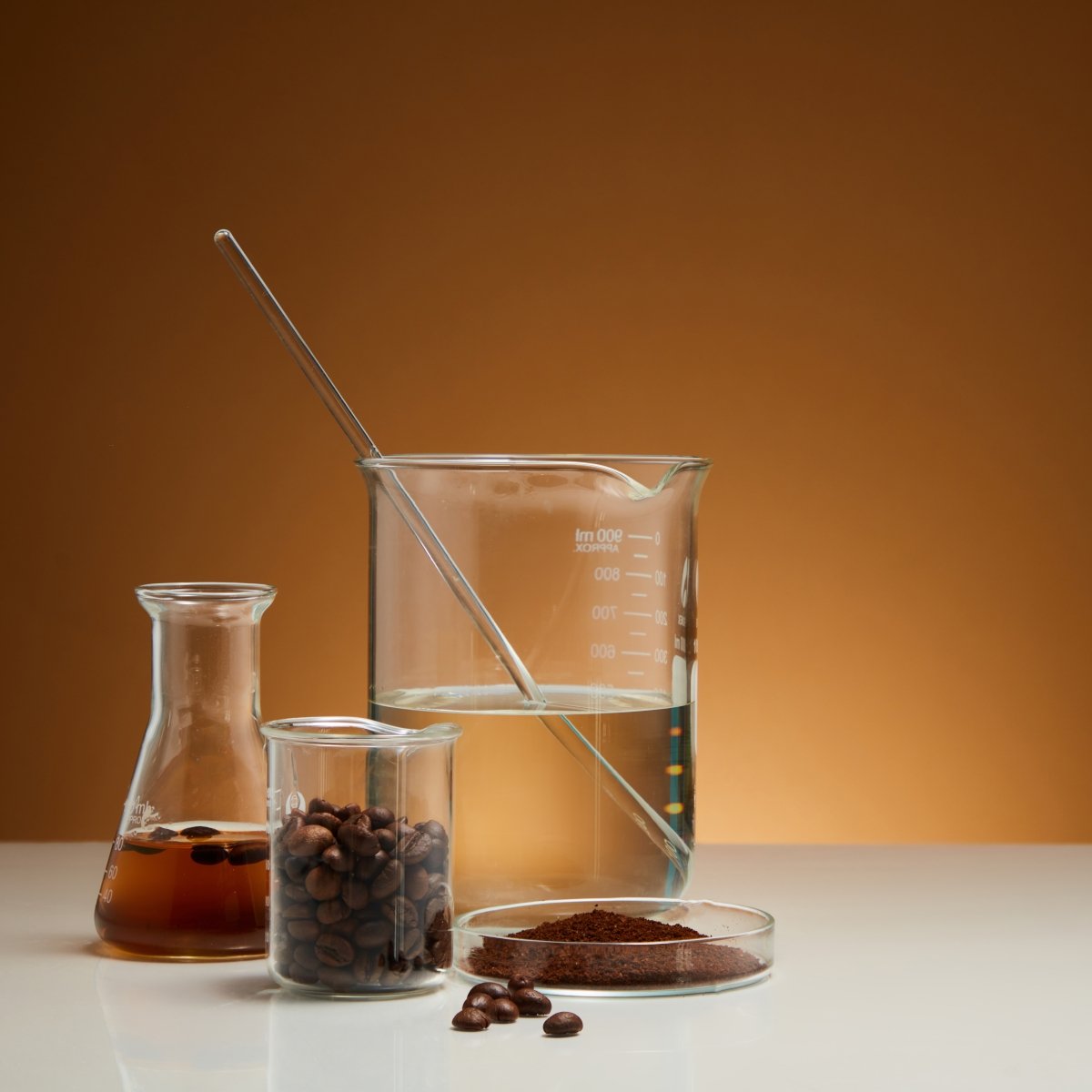 Coffee extract is a concentrated liquid made using coffee beans and a neutral-flavored alcohol. It's often used in baked goods, ice cream, and cocktails to add a rich coffee flavor.
This article will teach you what coffee extract is and how to use it in your kitchen. We'll also give you a simple homemade recipe so you can make your own coffee extract today.
Table of Contents
What Exactly is Coffee Extract?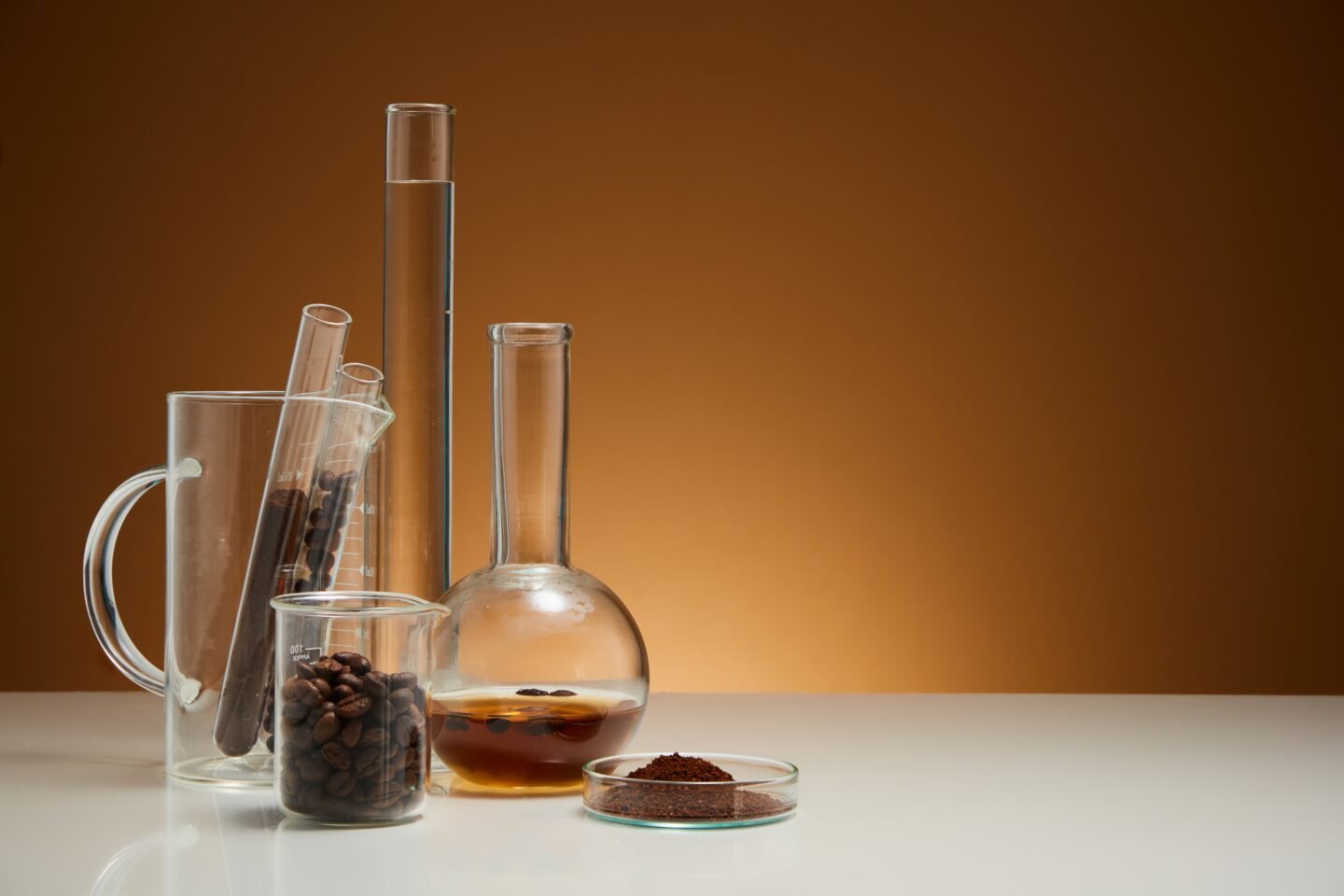 Based on its name, you probably guessed that coffee extract has coffee in it. And you would be correct.
Coffee extract is simply a concentrated form of coffee combined with alcohol. It's commonly paired with vodka.
It's important not to confuse coffee extract with coffee concentrate. They sound similar, but they are quite different.
Coffee concentrate often refers to a form of concentrated coffee to which you're supposed to add water. Once the water is added, you have a cup of coffee. There is no alcohol in it, and it's not intended for baking.
Uses for Coffee Extract
The main purpose of coffee extract is to add a satisfying coffee flavor to a dessert or beverage.
Some popular uses for coffee extract include the following:
Ice cream flavoring
Flavoring baked goods
Cocktail flavoring
Pancake, waffle, or crepe flavoring
You could add coffee extract to anything you would like to have a coffee flavor. Many people will use it in place of vanilla extract when baking.
Coffee extract often pairs well with chocolate, caramel, vanilla, or hazelnut-flavored items. You will see many combinations in baked goods like cakes, muffins, or pastries.
Why Would You Use Coffee Extract Over Coffee?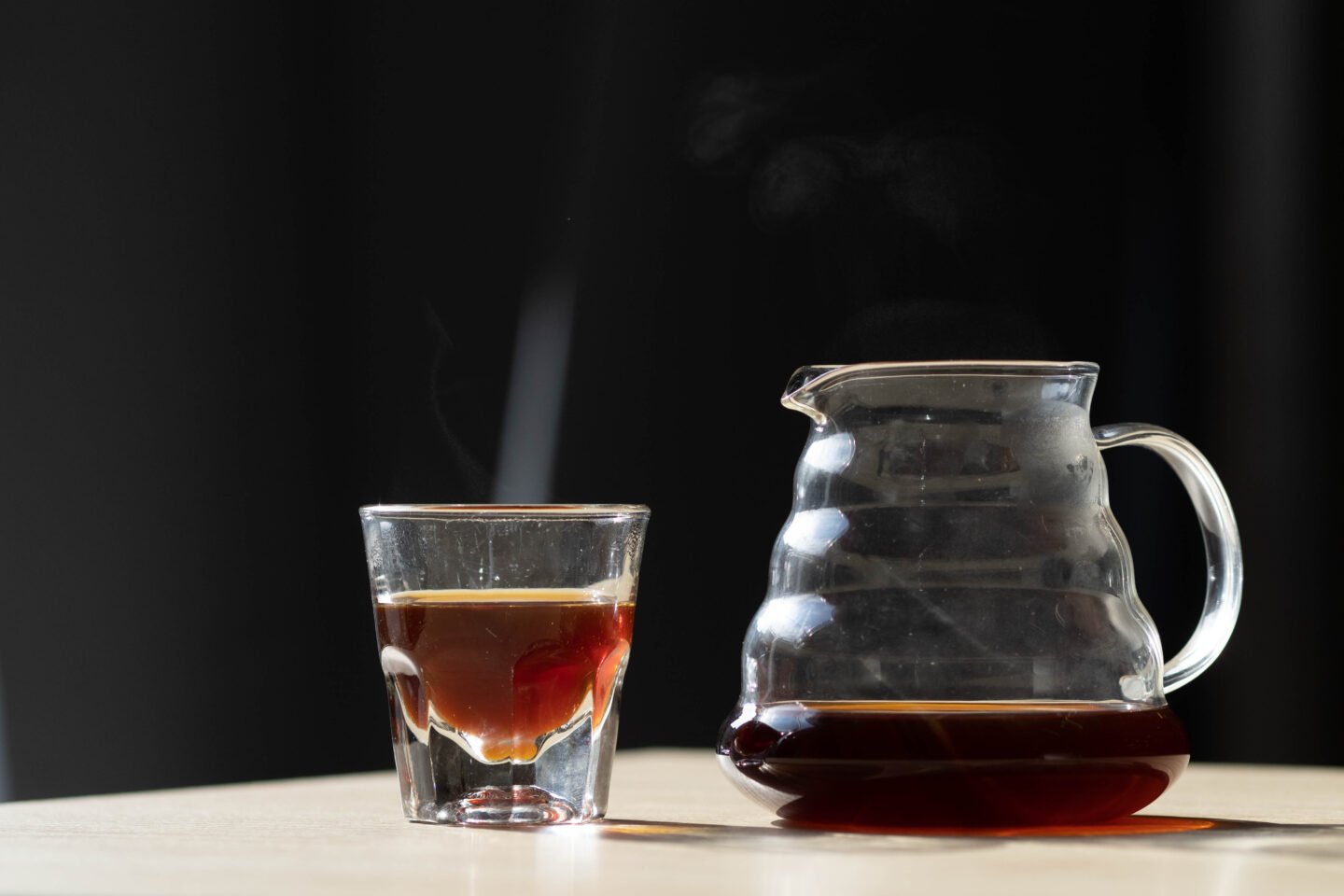 You might wonder why someone wouldn't just use coffee to flavor their baked goods. You can do that in some cases. But there are instances where that won't work well.
Coffee extract is particularly helpful for not throwing off the liquid ratios in a recipe.
Let's use coffee muffins as an example. If it would take a cup of coffee to give the muffins good flavor, that could throw off the consistency of the dough. By using coffee extract instead, you still achieve the flavor without messing up the ratios of the other ingredients.
It's also helpful for alcoholic beverages compared to regular coffee. It will give a stronger coffee taste without adding additional liquid to water the liquor.
And you may want to use coffee extract if you want a stronger coffee flavor. Because the coffee extract is concentrated, it will accentuate the coffee flavor better in a dessert than normal coffee.
What's the Purpose of the Alcohol in Coffee Extract?
The alcohol in the coffee extract has multiple purposes. Its first purpose is to help extract the coffee flavor from the beans.
The alcohol draws the coffee flavor out of the beans over time. This is why vanilla extract also has alcohol in it.
But another important purpose of the alcohol is to keep the extract in a shelf-stable solution. The alcohol helps to preserve the extract so that it doesn't go bad quickly.
Even though the coffee extract has alcohol, you don't need to worry about the alcohol affecting you. Most people will only use one to two teaspoons at a time which is a small amount.
And if you're using it in baking, the alcohol will become ineffective during the heating process.
What Types of Alcohols Go Well in a Coffee Extract?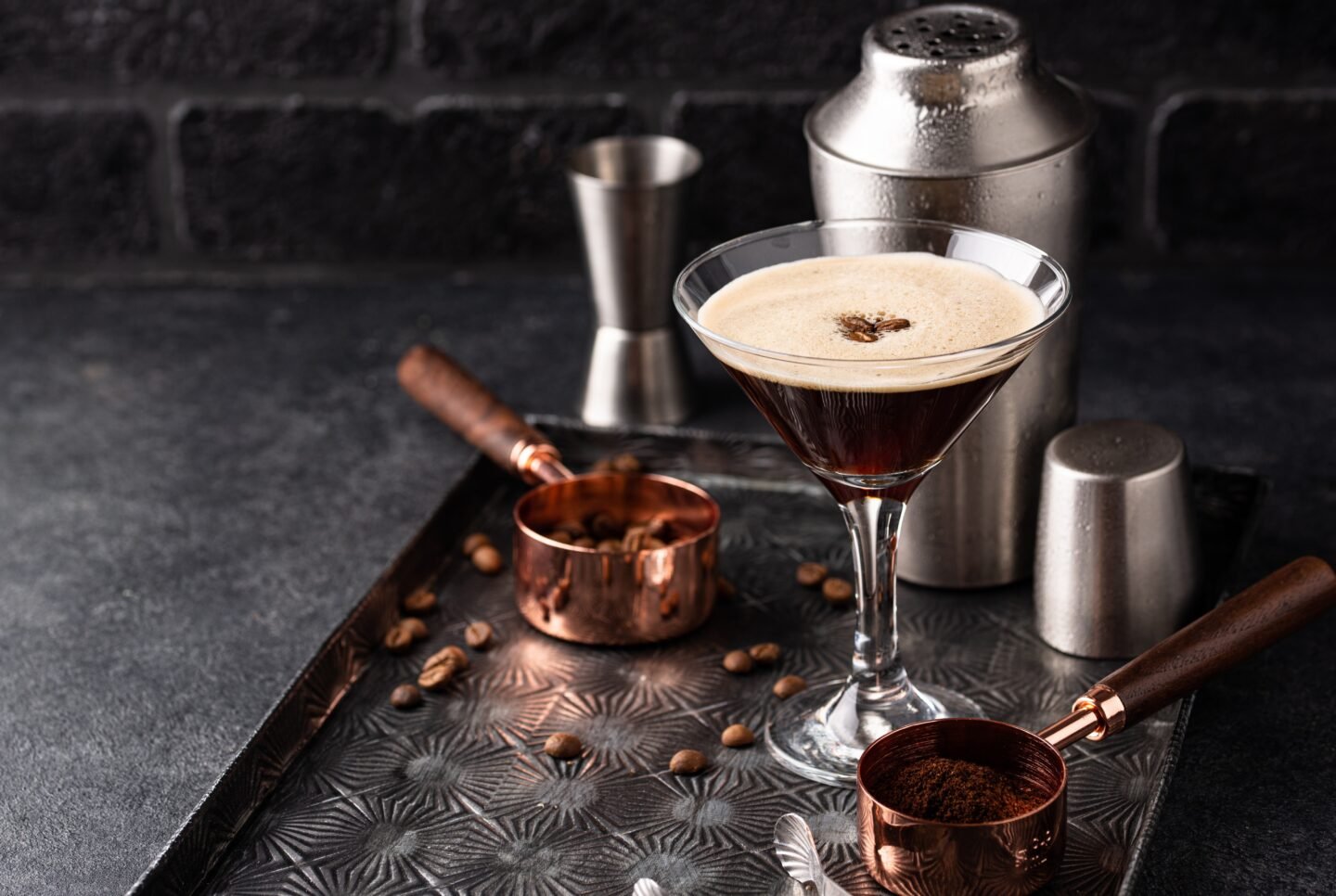 When it comes to coffee extract, you don't want to use just any alcohol you have lying around.
You may want to ensure that the alcohol you choose is a "neutral" flavored alcohol. This means that the alcohol alone doesn't have a strong flavoring.
For this reason, many people opt to use vodka. But it's important to ensure it's 80-proof to maximize the extraction of coffee and make it shelf-stable.
Some folks will use rum or tequila. But these alcohols do have a strong flavoring to them. So they may steal the show relative to the coffee flavor in a coffee extract.
How Much Coffee Extract Do You Use for Most Recipes?
Coffee extract will be used to flavor items in a similar way that you would use vanilla extract. It has a very strong flavor, so you won't need much.
Most recipes will call for somewhere between one to two teaspoons. This depends on what type of baked goods you are making.
People who enjoy a bold and strong coffee flavor may want to increase the ratios slightly to make coffee the starring flavor.
But don't pour large amounts of coffee extract into your next recipe. You likely won't enjoy the outcome if you do.
Does Coffee Extract Have Caffeine?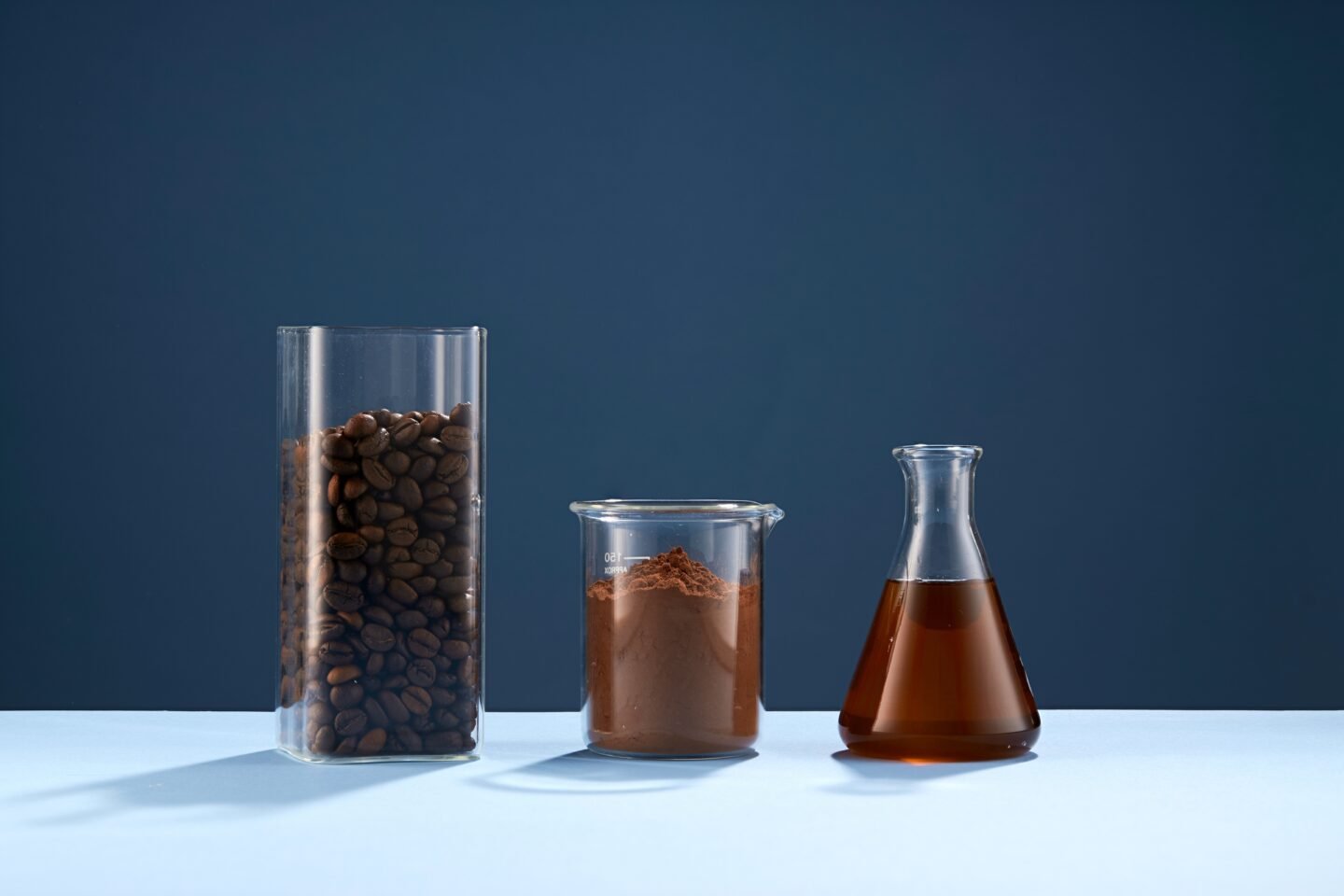 Because coffee extract uses coffee beans, there will be caffeine in it. The amount of caffeine in coffee extract will depend on a few things.
One factor that determines the amount of caffeine is the type of beans. Another factor is how much of those beans you use to make the extract.
And yet another factor that impacts the caffeine content is how long you soak the beans in the alcohol for extraction.
To give you a rough idea, 100 grams of Arabica beans will provide you with about 1.5 grams of caffeine. In contrast, the same 100 grams of Robusta beans will give you 2.7 grams.
Because coffee extract is typically used in small amounts in recipes, it's unlikely that you'll feel the effect of the caffeine. But there will be some caffeine present if you use coffee extract.
Does It Matter What Type of Coffee You Use to Create Coffee Extract?
The short answer is yes. This is because the coffee beans you use will determine the flavor of the extract.
Higher-quality organic beans are likely to yield a more pleasing coffee extract flavor. If you read the description of the beans you buy, you will see some have chocolate or nutty undertones.
These types of beans will often make for a tasty coffee extract because they will pair well with chocolate goods.
If you tend to like light or darker roasts better for your coffee, take this into consideration as well. The roast of the bean will also impact the coffee extract flavor profile.
The best choice is to go with a coffee bean you enjoy drinking. This way, you know that you will like the flavor of the extract before it goes into your next recipe.
Can You Buy Coffee Extract?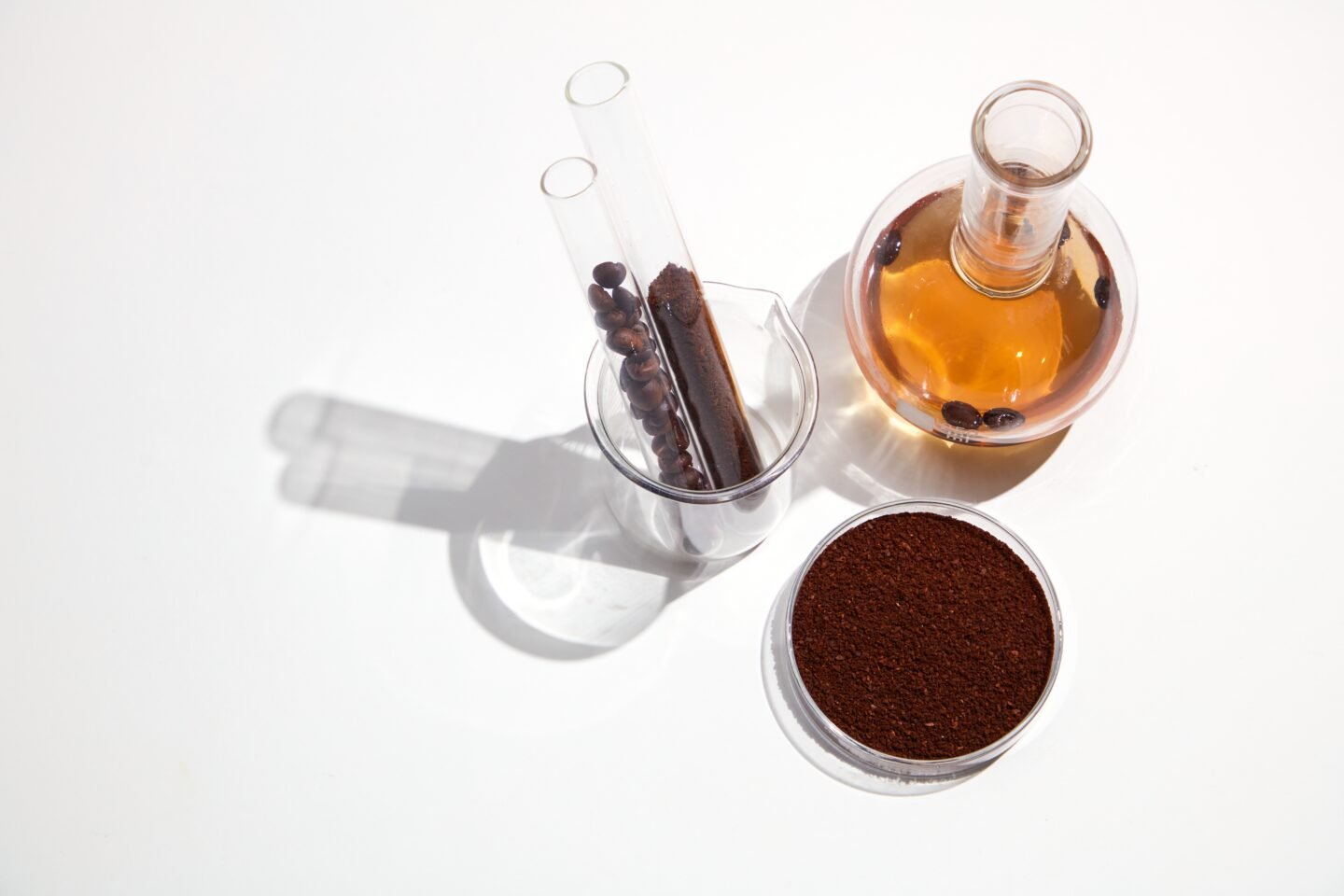 If making coffee extract from home sounds like too much work, that's okay. You can buy coffee extract from multiple sources.
It's often available at your local grocery store in the baking section near the vanilla extract. You can also order it online from retailers like Amazon.
It's generally sold in small 2-ounce bottles because you're not intended to use large amounts of it at once.
If you order it online, do not confuse it with coffee concentrate. As we discussed before, coffee concentrate is not the same as coffee extract.
How to Make Coffee Extract at Home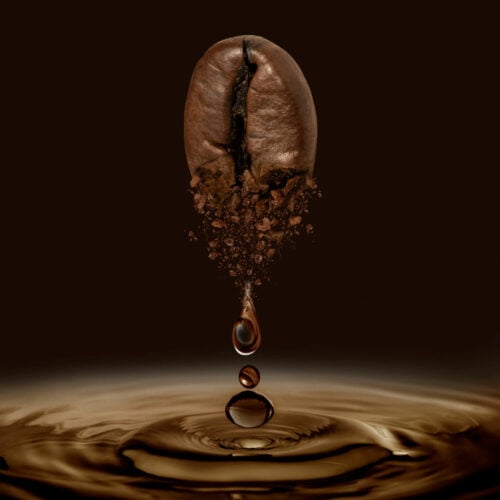 Simple Homemade Coffee Extract
If you want to make your own coffee extract, it's quite simple. This homemade coffee extract recipe will guide you through the steps.
Equipment
Coffee burr, food processor, or mortar and pestle
Ingredients
¼

cup

of whole coffee beans

1

cup

of vodka or neutral-flavored alcohol
Instructions
Start by doing a rough grind of ¼ cup of coffee beans in your burr or food processor. You can also use a mortar and pestle or rolling pin to crack the beans.

Put your beans in a mason jar with a tight-fitting lid.

Add 1 cup of vodka or neutral alcohol to the jar. Seal the jar tightly.

Store the mixture in a dark and cool environment for at least one week. Make sure to mix it daily for the best result.

After at least one week, pour the mixture through a strainer to remove the coffee beans.

Keep the remaining coffee extract tightly sealed in the jar for use. Store in a dark and cool environment.
Notes
If you want a stronger coffee extract, you may want to allow your mixture to sit for up to one month. One week is the bare minimum amount recommended.
How Long Will Homemade Coffee Extract Last?
Now that you know how easy it is to make coffee extract, you may wonder how long it will last.
Homemade coffee extract lasts 6 months to 1 year if stored appropriately. It needs to be stored in an airtight jar to maintain its flavor.
It's also important to keep it in a cool, dark environment to avoid damaging the coffee extract.
The shelf life of store-bought coffee extract is similar to homemade coffee extract as the ingredients are the same.
Is It Cheaper to Make Your Own or Buy Coffee Extract From the Store?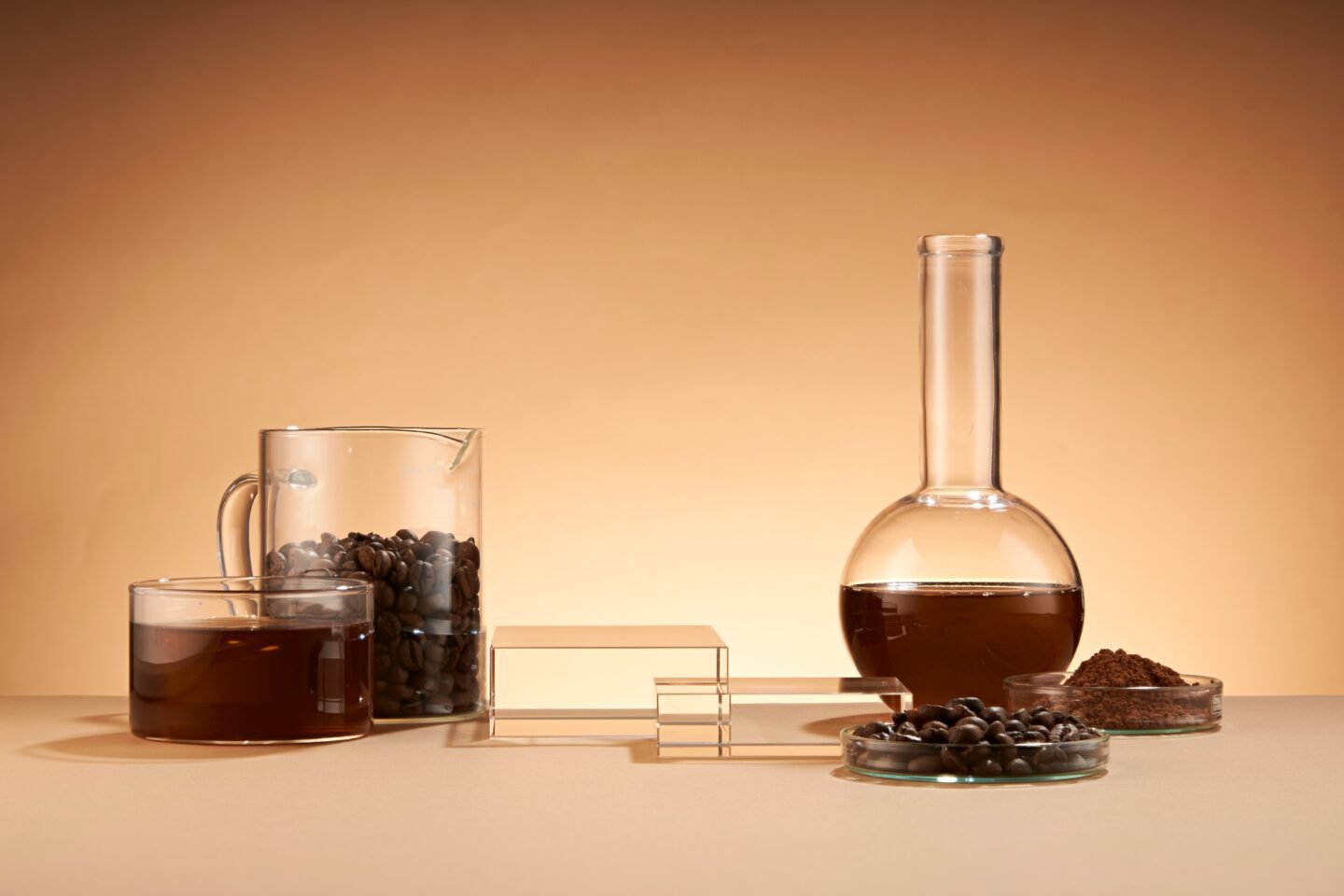 Making your own coffee extract is much cheaper than buying it at the store.
To give you an idea, 1 to 2 fluid ounces of coffee extract at the store can cost around $10.
You're getting eight fluid ounces when you make your own from home. And it will be a fraction of the cost as you can use relatively cheap vodka and coffee beans if needed.
Because it's quite easy to make your own coffee extract, you're likely better off making it at home.
Final Thoughts
Coffee extract is a concentrated form of coffee beans and alcohol with many uses. It's primarily used to flavor baked goods, ice cream, and cocktails. Don't confuse coffee extract with coffee concentrate, as they are different.
Coffee extract comes in handy for recipes where using normal liquid coffee would throw off the ratios of ingredients. It also adds a rich flavor to chocolate-flavored baked goods and desserts.
Vodka is one of the best alcohols to use when making coffee extract as it has a neutral flavor. The purpose of the alcohol in the coffee extract is to draw out the coffee flavor and stabilize the solution.
Coffee extract will have caffeine in it. But because it's only used in small amounts in most recipes, you won't notice an effect from it.
You can buy coffee extract at the store. But it's easy to make from home. Add your homemade coffee extract to your next chocolate-y recipe, and I promise you won't be disappointed!