As a coffee enthusiast, you might have heard about light roast coffee and wondered how it's different from regular coffee. As the name suggests, light roast coffee appears lighter than your typical cup of coffee due to the short roasting period of the coffee beans.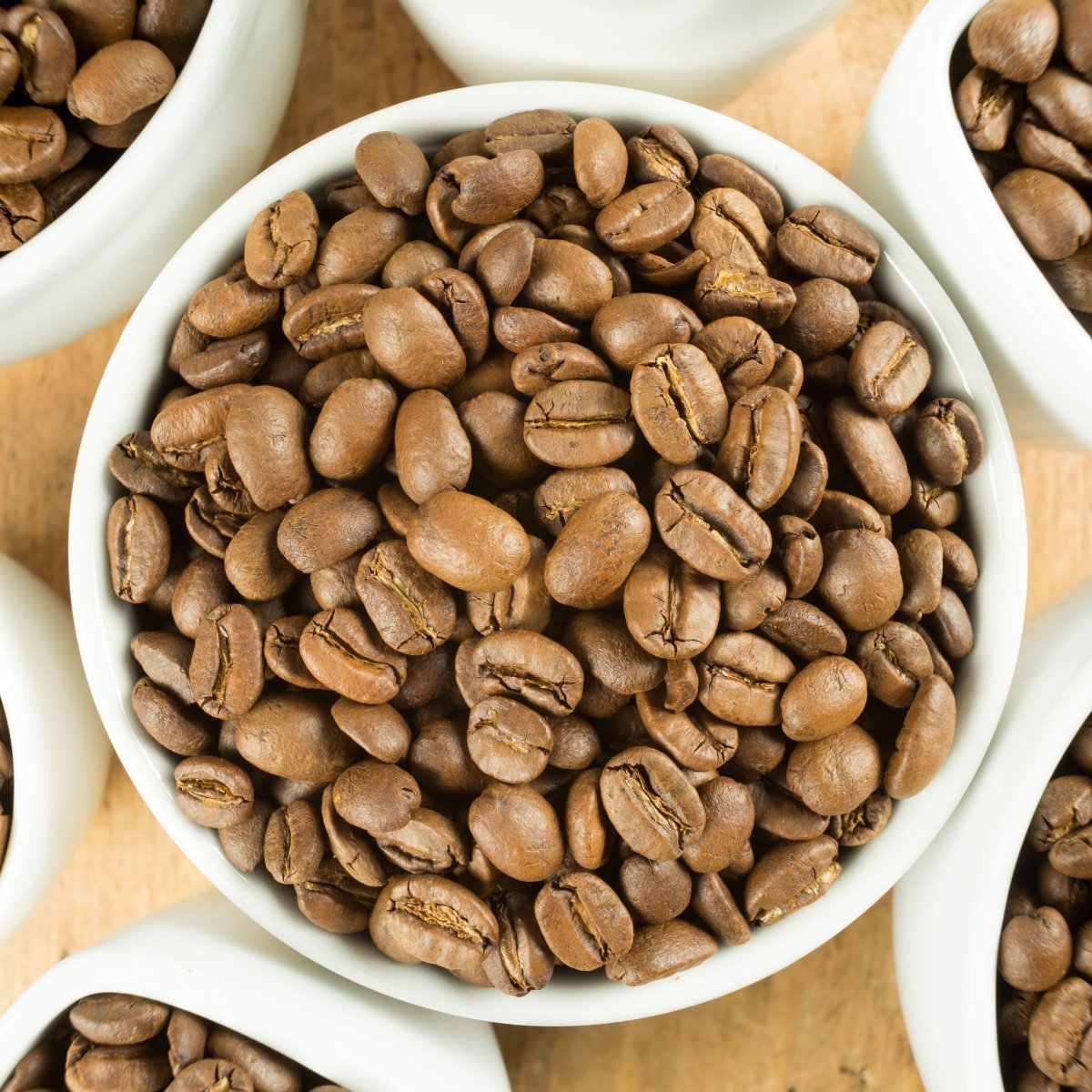 Light roast coffee has been growing in popularity over the years with its ability to showcase the nuances of a coffee's flavor. Studies have also shown that some of the best light roast coffee beans contain antioxidant chemicals that reduce the body's inflammatory response.
There is a plethora of light roast coffee to choose from, and some are more suitable than others. That's why, after careful consideration, we've decided to bring you our best pick of light roast coffee and why they made our list.
Our list includes:
Real Good Coffee Co Breakfast Blend
Lifeboost Organic Light Roast Coffee
Kicking Horse Coffee Hola-Light Roast
Caribou Coffee Daybreak Morning Blend
Coffee Bros Light Roast.
Fresh Roasted Coffee Organic Ethiopian Sidamo
Peet's Coffee Colombia Luminosa Breakfast Blend
Coffee Bean Direct Hawaiian Kona Blend
New England Coffee Donut Shop Blend
Lion Gold Roast Coffee.
Table of Contents
Best Light Roast Coffee You Have To Try
1. Real Good Coffee Co. Breakfast Blend Light Roast Coffee Bean
This breakfast blend by Real Good Coffe Company is perfect for individuals who love their coffee with milk. Made with Arabica beans sourced from South and Central America, this coffee delivers a well-balanced and smooth flavor profile with a milk chocolate aroma and citrusy notes. The coffee might be creamy already, but you can add as much milk as you want to your preference.
One of the best things about this breakfast blend is that it is sold as whole beans, so you can grind it how you want. The flavor profile of the coffee bean also makes it suitable for various brewing methods.
Another reason this breakfast blend is so good is that it has a low acidic content, so the coffee doesn't sit heavy on your stomach. With high caffeine content, just a single cup of this coffee will wake you up and energize you throughout the day.
This coffee bean comes in a ziplock-sealed bag, so your coffee beans don't go stale from exposure to air. The ziplock seal keeps the coffee's fresh taste and flavor longer than any other light-roast coffee bean brand.
2. Lifeboost Organic Light Roast Coffee
This light roast coffee is made from hand-selected Arabica coffee beans sourced from the Nicaraguan mountainside. Every coffee lover is guaranteed a coffee with a rich flavor if they choose Lifeboost Coffee's organic light roast.
This delicate and attractive coffee gently eases the coffee drinker into the morning. Due to the low roast level of light roast coffee beans, it tends to have high acidity levels. However, Lifeboost Coffee's beans are rich in flavor and have low acidity. They can be enjoyed by everyone, even coffee drinkers with sensitive stomachs.
This coffee is also perfect for an environmentally conscious coffee lover since it is pesticide-free, organic, and fair trade. While this coffee might be a bit pricey, it is one of the best coffee breakfast blends you'll see today. This coffee is sold as ground beans, making it suitable for cold brew.
When Lifeboost Coffee's light roast ground coffee is steeped in cold water for a long time, the coffee's flavor comes out the most.
3. Kicking Horse Coffee Hola-Light Roast Ground Coffee
Try the Kicking Horse Coffee Hola Light Roast if you like coffees with unique flavor profiles. Generally, light roast coffee is supposed to be subtle and mild, but that isn't the case with the Hola light roast. The coffee is made with Arabica beans from South and Central America.
This ground coffee is deep and acidic with flavor notes of red currant and honey. The Hola light roast also has a creamy body that will give you a delicious cup of coffee. Its complex flavor profile allows for a cup of tasty cold brew.
The coarsely ground nature of the coffee bean means you can only use the cold brew coffee maker, pour-over filter, and drip coffee machine to brew it. Suppose you're an individual that is concerned with taste and the environment. In that case, you can rest assured that the Kicking Horse Coffee Hola Light Roast is certified fair trade and organic.
4. Caribou Coffee Daybreak Morning Blend Light Roast Ground Coffee
Coffee lovers who are on a budget will love this coffee. Most breakfast blends are known for their smooth and subtle flavor profiles. Caribou coffee is the same, but it's no plain coffee.
This 100% high-quality Rainforest Alliance Certified Arabica coffee bean blend is lovely and delicate, with flavor notes of floral cherry and caramel aroma. Drinking the Caribou Coffee Daybreak Morning Blend leaves a nutty aftertaste in your mouth that lingers for a while. The Arabica coffee beans are roasted in small batches, so the original flavors are intact.
This morning blend is excellent for dark roast fans due to how much body it has. As a consequence of the light roast, the taste of the coffee shines through. Once you drink it, you first taste the cherry, and then the smooth caramel slides in.
Caribou Coffee describes this coffee blend sourced from East Africa and the Americas as "Sunshine in your mouth," so it's guaranteed to kickstart your morning in an excellent, calm way. The Caribou Coffee Daybreak Morning Blend is the perfect pick-me-up for those days when you're in a rush for work.
You'll get a good kick on slow mornings with its high caffeine content. Thus, if you're a person who needs a good cup of strong beverage to wake up in the morning, the amount of energy in a cup of this morning blend will please you.
The brand sells these light roast coffee beans as ground, so use them to make a cup of cold brew with your cold brew coffee maker. You can also brew them using the pour-over or drip methods.
5. Coffee Bros Light Roast
The Coffee Bros Light Roast is an excellent option for those who love drip coffee or espresso. It contains high-quality Arabica coffee beans sourced from Ethiopia and Columbia.
This light roast coffee combines the flavors from these regions to create a unique flavor profile. It makes a bright and crisp brew with floral, honey, and citrus notes. This coffee also has a silky body and pronounced sweetness that will appeal to dark roast fans.
One great thing about the light roast coffee by Coffee Bros is that they roast it on order. So once you make your order, you're sure to get the tastiest coffee beans. Coffee Bros is also socially conscious because they source their beans from small coffee farms.
The small batch roasting technique of the Arabica beans ensures that all the flavor notes remain intact before they make it into your cup.
6. Fresh Roasted Coffee Organic Ethiopian Sidamo Light Roast
Fresh Roasted Coffee's Organic Ethiopian Sidamo is a memorable light roast coffee. This organic coffee is sourced from a single origin, making the distinctive flavor of the bean stand out. This light roast also has an exciting but incredible combination of flavor notes.
With flavor notes of delicate earthiness, blueberry, and creamy finish, this organic coffee is sure to blow your mind. The flavor notes of the Organic Ethiopian Sidamo make it unique. It starts with a subtly sweet and delicate blueberry taste complimented by a balanced berry-like acidity. It ends with a rich, creamy aftertaste.
This coffee is best brewed using the pour-over or drip methods. It's also great for a cup of cold brew since the roast finishes so creamy and sweet.
The brand prioritizes sustainability, freshness, and quality, evident in its organic, sustainably sourced, and fair trade coffee. Thus, anyone who is environmentally conscious and loves the taste of quality coffee can try out this light roast coffee.
7. Peet's Coffee Colombia Luminosa Breakfast Blend
The Peet's Coffee Luminosa Breakfast Blend is a combination of coffee beans sourced from Ethiopia and Columbia, highlighting each coffee region's best qualities. This coffee combines the unique floral scents of Ethiopian coffee beans with the delicate sweetness of Columbian coffee beans.
The Luminosa Breakfast Blend by Peet's Coffee was made with 100% handcrafted Arabica beans and has cacao, passionflower, and stone fruit flavor notes. This coffee will make your smile wider and your eyes brighter.
The company roasts each bag of Luminosa Breakfast Blend in small batches to achieve a perfect rich coffee flavor. Since each bag of coffee is made on order, you can be sure to receive your coffee order fresh.
The delicate flavor profile of the coffee makes it suitable for drip and pour-over brewing methods. If you don't have a coffee grinder, don't worry, as this product comes only as pre-ground. So you can brew it easily. One unique thing about this coffee by Peet's Coffee is that every bag of coffee comes with a roast date, so you know how old your coffee is.
8. Coffee Bean Direct Hawaiian Kona Blend Light Roast
The Kona coffee beans shine as light roast coffee. Although this Hawaiian Kona blend by Coffee Bean Direct combines 10% Kona beans and 90% Arabica beans, you can still notice the notes of the Kona beans. The Arabica beans in this coffee blend are from Kenya, Costa Rica, Brazil, and Sumatra.
This coffee blend gives a balanced cup of coffee with notes of macadamia nut, coriander, and mocha. Coffee Bean Direct focuses on quality, freshness, and affordability, with the coffee named one of the world's best coffees.
Light roast coffee is usually highly acidic, but surprisingly enough, this coffee has low acidity. This makes it suitable for fans of light-roasted coffee with digestive issues. The Kona blend is very caffeinated, so a cup of this coffee is enough to energize and wake you up.
Fortunately, this coffee is sold as whole beans, so you can grind it to your preference. Its unique flavor profile makes it suitable for various brewing methods, from cold brew to french press.
9. New England Coffee Donut Shop Blend K Pods
Coffee fans with a Keurig coffee machine have fewer options when brewing light roast coffee. However, the Donut Shop Blend by New England Coffee bridges this gap. This blend is made with 100% Arabica coffee beans sourced from different coffee regions worldwide, creating coffee with a mellow and smooth flavor profile.
This blend is suitable for everyone, even those with digestive issues, due to its low acidity. It also pairs well with milk or creamer. New England Coffee comes in K pods with small batch capsules that ensure the coffee's flavor remains the same.
10. Gold Roast by Lion Coffee
The Gold Roast by Lion Coffee is a classic light roast with a subtle sweetness, floral aroma, and slight citrus at the end. Some people might find this flavor profile boring, but it's a classic.
Lion Coffee's Gold Roast contains handpicked high-quality Arabica beans, thus providing a delicate and clean flavor profile. The brand conducts the production process of its coffee, from the bean to the cup, under strict standards. Therefore, you can rest assured you'll be drinking high-quality coffee.
Although the Gold Roast has a sweet and mellow flavor profile, it contains high caffeine. It is advisable to stay away from this coffee before bed. However, it's the perfect cup for slow mornings when you need something to wake you up or energize you.
This coffee comes as whole bean and pre-ground, so you can use various brewing methods to make your coffee. The brand also has a subscription plan that helps to deliver your coffee order to your door. This is enough to make me get a Lion Coffee Gold Roast.
Factors To Consider When Selecting Light Roast Coffee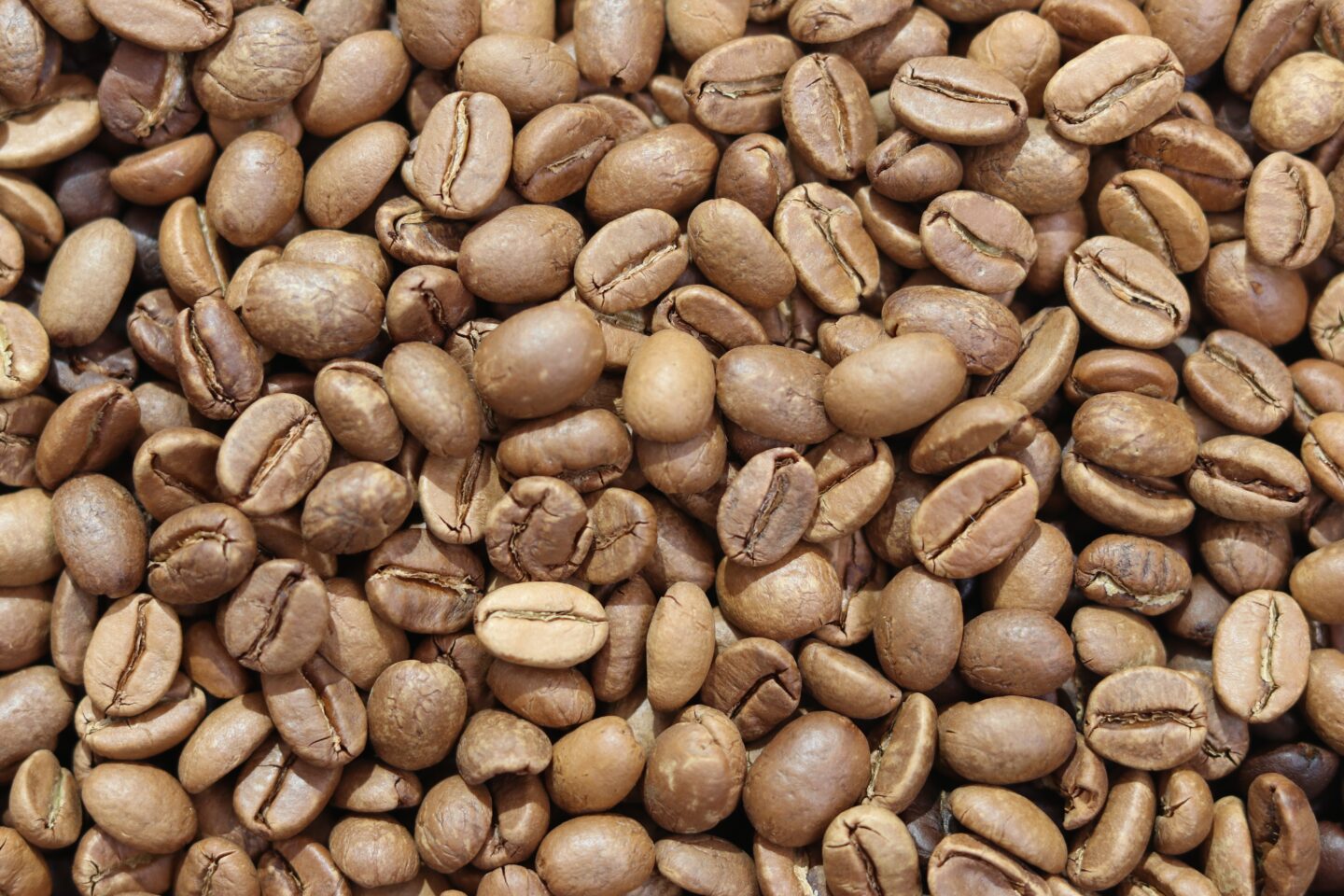 Light roast coffee displays more of the bean's distinct flavor than other roasts. So it's able to create more diverse tastes. Unfortunately, choosing the right light roast is easier than a toasty and super dark roast. Below are some factors you need to consider when choosing light roast coffee.
Quality of Bean
The quality of the coffee bean is crucial when choosing the proper light roast. If you want the best high-quality coffee beans for your light roast, get 100% Arabica beans.
Prioritize The Flavor Notes
You need to pay attention to the flavor notes of the coffee when choosing your light toast. The flavor notes of light toast coffee are more pronounced than in the average dark roast.
Research The Coffee Bean's Origin
Single-origin coffee beans are more exciting to try since they retain the characteristics of the region the bean was grown. Beans grown in different areas have specific features with exciting flavors. Knowing the origin of your coffee bean helps you make your choice.
African coffee bean varieties have more earthy, floral, and fruity flavors. Coffee beans from South and Central America are more balanced, sweet, and bright. Indonesian bean varieties are a little more wild, intense, and spicy.
What Does Light Roast Coffee Mean?
Light roast coffee is a coffee with less roasting time than other coffee, such as medium or dark roast coffee. This coffee has complex multilayers. Lightly roasting the coffee beans reveals its origin and allows you to identify the floral, sweet, and fruity notes quickly.
What Differentiates Medium, Light, and Dark roast?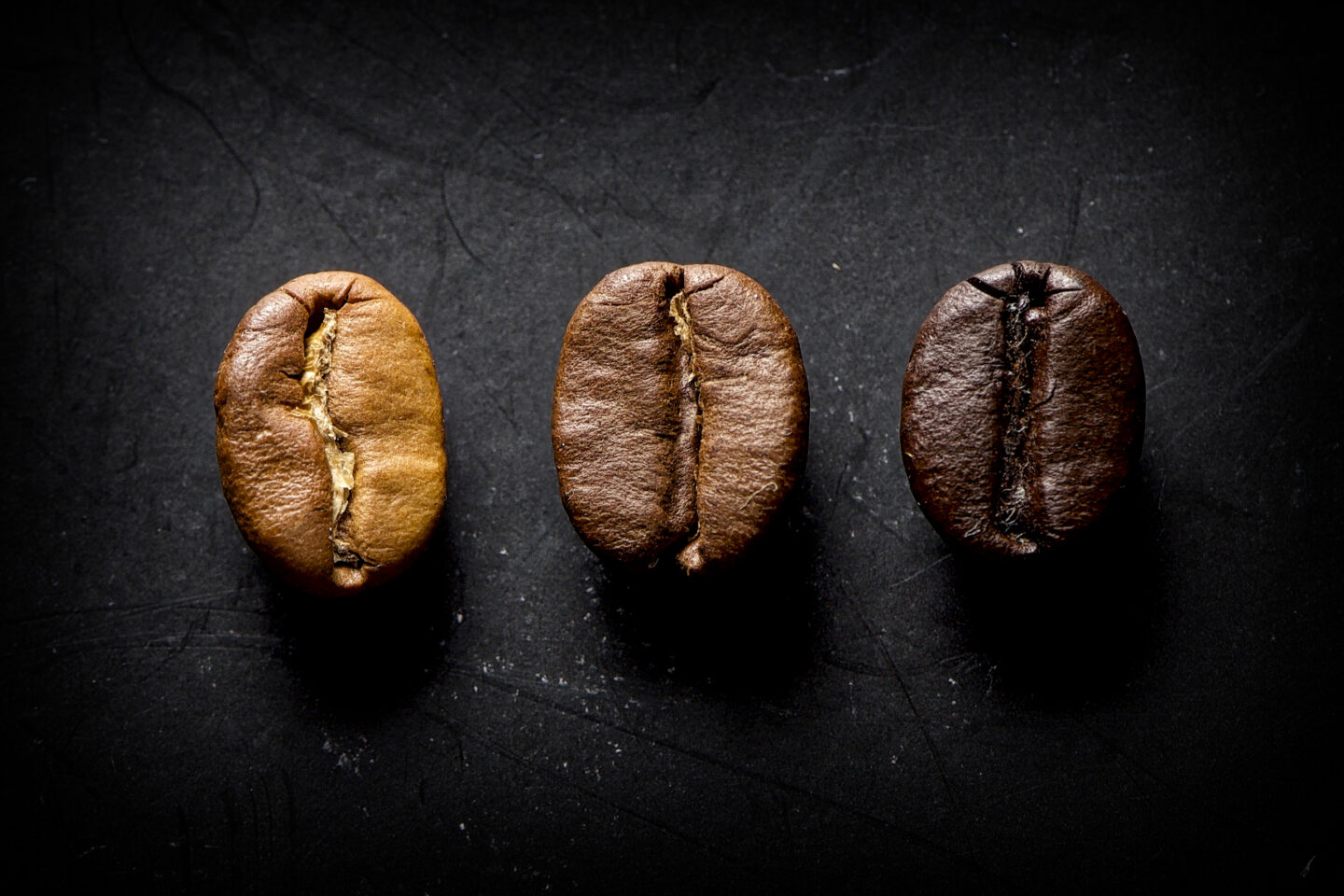 Light, medium, and dark roast coffee are generally distinguished by color. However, other distinct characteristics differentiate them.
Light roast coffee has a distinct flavor and is primarily acidic. It's also denser and lighter in color than dark roast beans. Light roasts are less bitter but more sweet, floral, and fruity.
Medium roast coffee is the middle ground. It is like light roasts and maintains the bean's distinct flavor. However, medium-roasted coffee has a fuller body and is more balanced.
Medium roast lacks the bitterness of dark roast, and people mainly refer to it as a Full City Roast.
Dark roast coffee is straightforward, smokey, and bold. The coffee has a strong bitter flavor with less acidity. Due to the prolonged roasting time of the coffee bean, the coffee carries less of the bean's distinct flavor.
Is Light Roast Coffee Less Bitter Than Medium and Dark Roast Coffee?
Light roast coffee is usually less bitter than medium and dark roast coffee because the coffee beans are lightly roasted. However, it's not just the roast that affects the bitterness and taste of the bean.
The kind of coffee bean you use will also play a role in how bitter your coffee will be. Two widely known coffee bean varieties are Robust and Arabica coffee beans. However, Arabica is popularly known to be the less bitter of the two.
Temperature and roasting time play a role in how your coffee tastes. Still, factors like the quality of your coffee beans and how your coffee beans are grown and prepared determine how bitter or sweet your drink tastes.